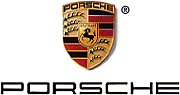 Independent Porsche Owners Club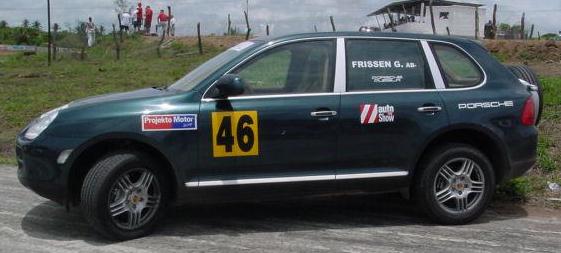 We took the Porsche Cayenne S racing.

The Audi Rally Tour was the perfect venue to test the Porsche Cayenne S road and racing capabilities. The event comprehends a grueling 700 kms rally and a day at the track and is specially made for sports cars.

Porsche declared they were not racing the Cayenne as the press anticipated a Dakar entry from Porsche.

We took a head start and all we can say is that is was a tremendous success.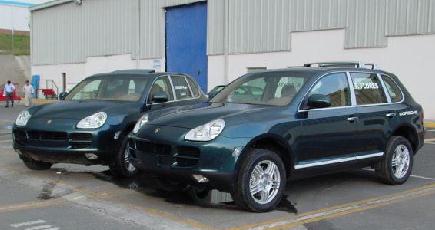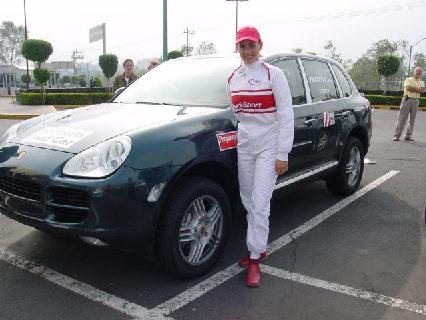 Actually we took 2 Porsche Cayenne S to the event.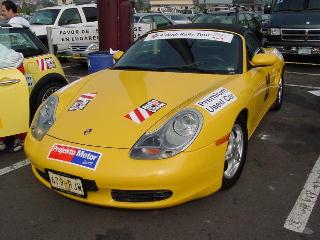 The Audi girl liked our Cayenne S.

Now this is a Team, 2 Carreras and 2 Cayenne S!!!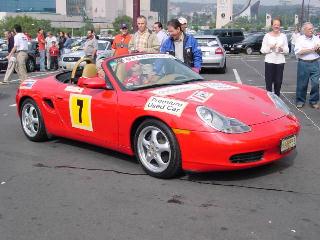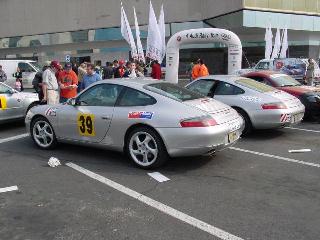 The Porsche Boxster was pretty fast too!!!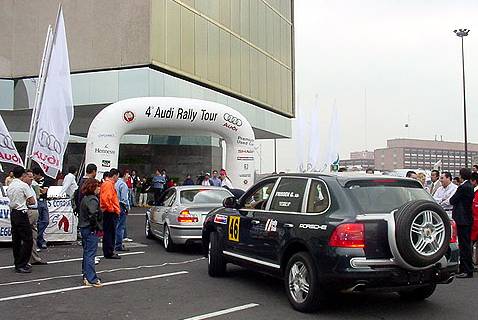 The silver Porsche Carrera.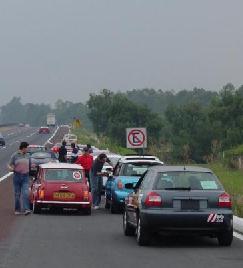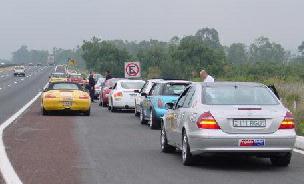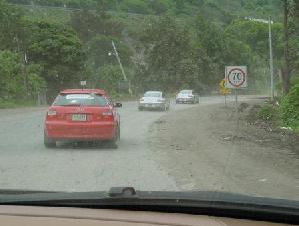 Ready for the start. Here we go!!!

Regrouping to start Stage 1. This after having to drive out of the largest city in the world, Mexico City.


Stage 3 before lunch, I guess those Carrera were pretty hungry as they kept hauling a.. no matter what road they drove on.

Transit of the last Stage but before that we were coming down that road making 70-90 mph, WOW!!!

Regrouping to enter Veracruz, all 47 cars. After we started the last transit I heard from the other Cayenne: "Take it easy boys" Yeah right we were cruising at 240 kph passing almost everybody, but hey, we had to prove the Cayenne was one of the fastest cars on the rally.

For more photos of the Audi Rally Tour 2003 log on to: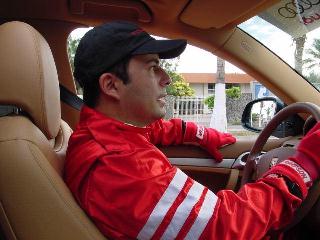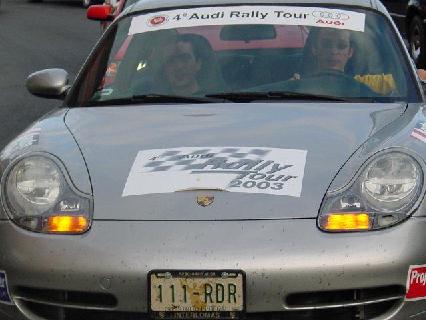 Entering Veracruz we managed to take a pic of the front of that Carrera, looks good!!! and finally that's me driving the Porsche Cayenne. WOW 700 kms driving up and down the mountains.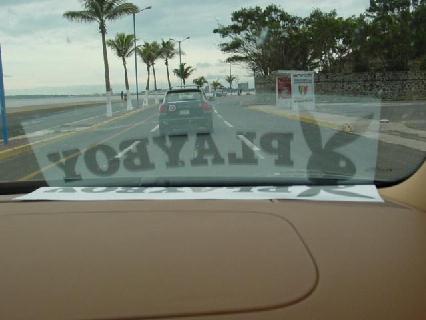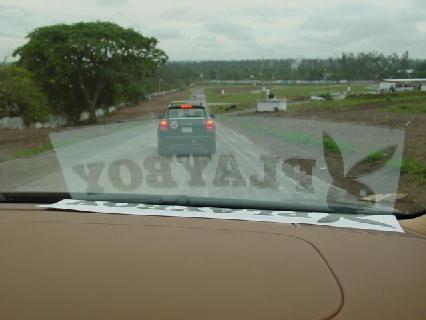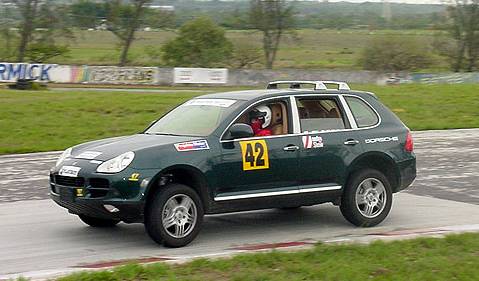 Early in the morning on the way to the track, nice sponsor haaa!!!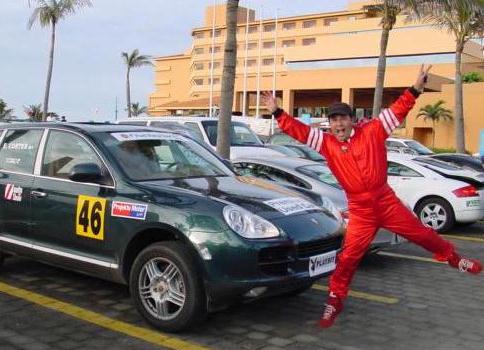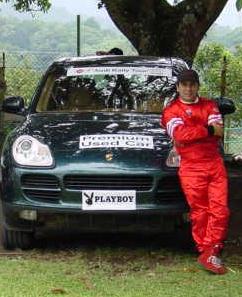 Entering the track, recognition lap, look at the long straight downhill then a righthander.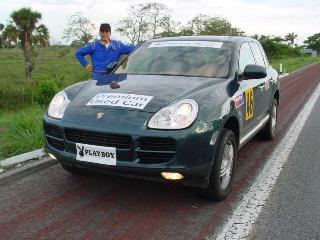 That's me Frissen "racing" Gutierrez, doing my job at the track.

For more photos of the Audi Rally Tour Track Day log on to:

We did it!!!

We thank Ennio Balcazar, Porsche Puebla Director for believing in us and sponsoring our entry.

Betelgeuse Melgarejo Marketing Director of Porsche de Mexico for her support and going along with our idea from the beginning.

Fernando Flores Director of Porsche de Mexico for his support and co-racing with us, it was a great experience. Kolja Kiofsky navigator of Fernando's Cayenne, great job!!!

And finally to Enrique Cortes who did a tremendous job navigating considering the improvisation, we got the route book 1/2 hour before the start.

Thanks.

The Driver. Frissen Gutierrez.

2nd Place Rally

2st Place Track 8 cylinder

8th Place Track overall

Rally Navigator and Track Driver. Enrique Cortes.

2nd Place Rally

1st Place Track 8 Cylinder

3rd Place Track Overall

Page created by Frissen Racing