IPOC INDEPENDENT PORSCHE OWNERS CLUB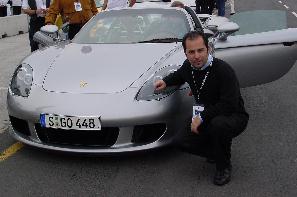 Welcome to the IPOC's first newsletter, as many of you already know I left my position at Porsche. I now continue as Porsche Owner (since 1992) and fervent enthusiast. Many people continued to login to my former Porsche Puebla web page looking for advice, inventory and to chat. I then decided to continue my web venture with the IPOC. Locally many Porsche owners still call me to seek advice on their Porsche and to chat Porsche. Locally the IPOC will act as a Porsche Club (non oficial) until the actual Porsche Club Mexico opens the Puebla chapter. As of now the IPOC counts with a small number of members that love Porsche, but why do we love Porsche?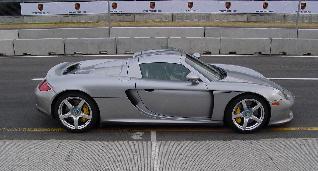 Take the Carrera GT the ultimate Porsche, I know what you are thinking; "Many car builders make Super Sports Cars". True, I can think of an Italian company who's cars are predominantly red and carry a prancing horse in the front. But do they build an affordable, well balanced, sports car such as the Porsche Boxster? Nor do they build a 450hp SUV that can haul 5 passengers into warp speed on the autobahn and then take them out on the trail for their final destination. I can think of a couple of German companies that build small roadsters and SUVs and even Super Sports Cars if they resource from a reknown F1 builder for technology.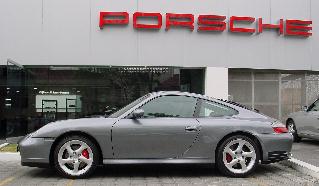 But can these German car builders claim building a car for over 40 years consistently, a car such as the 911? I think not. Or can they claim building multi LeMans winners along with a Paris-Dakar winner. Porsche is a company of excellence and it is reflected in its products. Predominantly having a lineup of Sports Cars Porsche now ventured in a new car segment with the Porsche Cayenne. Success again. The Porsche Cayenne has proven to be on top of its competitors with its tremendous capabilities. On the track, on the road and now off the road Porsche is unlike any other car company in the world. Porsche builds the best cars in the world, prove is in its current lineup.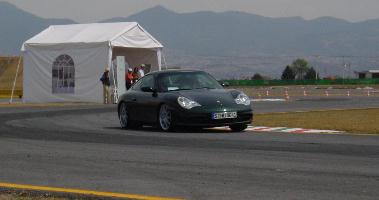 The 911.

Drive a 911 and you will instantly know what Porsche means. The 911 is the everyday Sports Car. It is as good on the track as it is on the street. No other car can claim that. The Porsche 911 can win Club Races on a Sunday and deliver your kids to school on Monday morning. This no cliche slogan, I have done it myself. There is much that can be said about the 911, books have been writen about it and it is probably the most covered car by automotive magazines. Currently with its over 15 variations on one single platform is sure to be the most versatile Sports Car in the world.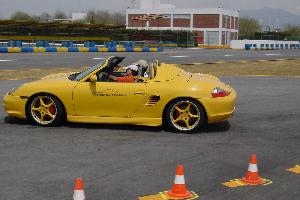 The Boxster.

Drive a Boxster and it would be difficult to wipe that grin off your face as long as you are behind the steering wheel. The Porsche Boxster opened a new chapter in Porsche history. A traditional flat 6 to give that very special Porsche flavor to its driving. Its architecture put the engine right in the middle a proven formula for tremendous chassis dynamics. Two trunks that swallow more than enough cargo for the two ocupants. And safety all around making the Porsche Boxster a fun, fast and safe roadster. Once you own a Porsche Boxster you may not accept anything less than a flat 6 pushing from behind.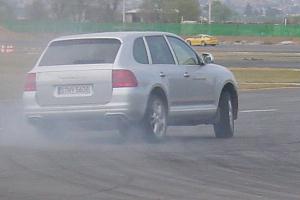 The Cayenne.

Drive a Porsche Cayenne sideways with 5 passengers and its cargo and you will know why Porsche has no substitute. Its called the 3rd Porsche but certainly occupies a first place among the Porsche family. Drive the Porsche Cayenne Turbo and push the laws of physics to the limits. Take a Cayenne S off road and enjoy the tremendously balanced torque curve the engine delivers on the most torturous trails. And Porsche even offers a more affordable but no less fun Cayenne V6 that emanates a marvelous growl everytime is pushed to top revs. Fast, powerful,safe and versatile are among the Porsche Cayennes attributes.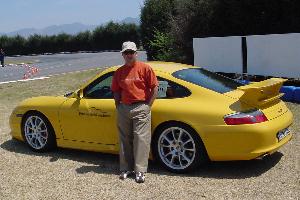 More than enough reasons, to love Porsche, don't you think?

On the road, the track and now even off road nothing drives like a Porsche.

I hope you enjoy this first introductory newsletter of the IPOC wich will come on monthly basis from now on. Also be sure to contact us if you want to receive our e-mail news.

Thanks you for login in and hope to see you soon.

Frissen Gutierrez

Porsche Specialist & Porsche Owner since 1992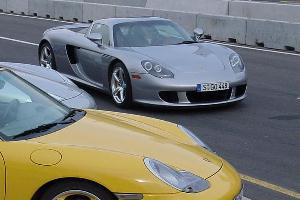 Carrera GT.

Once again Porsche builds a Super Car, this time is called the Carrera GT. Superseding the LeMans winner the GT1, the CGT as well an LM derivative that never made it to the track but made itself way to be one of the most astonishing Super Cars in automotive history. Tremendously powerful V10 engine and carbon fibre body just to mention a few of its attributes. The CGT carries the ultimate technology in all of its components. Is hand built next to the Cayenne in Leipzig. And just a very few lucky ones may get to enjoy the ultimate Porsche.