IPOC INDEPENDENT PORSCHE OWNERS CLUB

Newsletter 11 Porsche 997 Presentation @ Porsche Puebla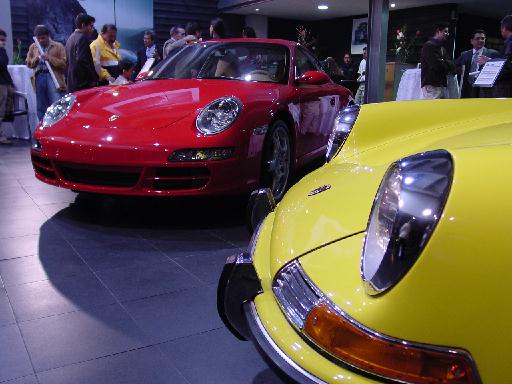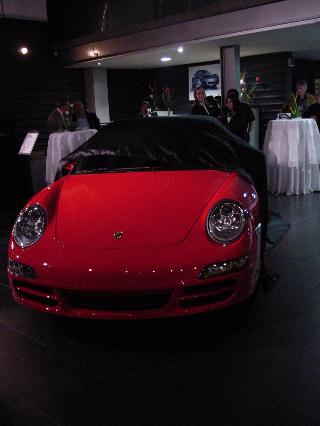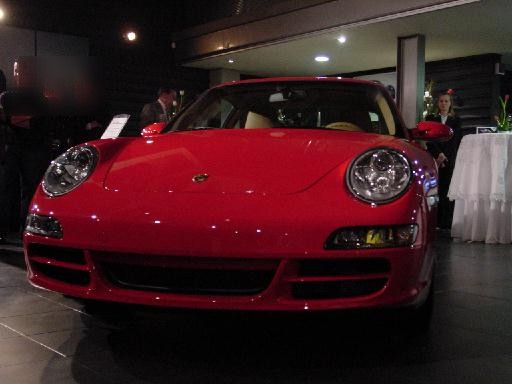 Finally, Porsche Puebla did its presentation of the new Porsche 997. Despite being about a month late I was very excited to have the new Porsche 997 at our HOME dealer.

The new Porsche 997 marks off the very first Porsche model change for the Mexican Market. Porsche de Mexico officially started in late 2000 adding the current Porsche lineup of the time, the 986 Boxster and 996 911. Later on the 955 Cayenne was added. Nonetheless the Mexican public never witnessed a Porsche model change despite the Henkel/BMW fiasco carrying 993 and later on the very first 996's. So this indeed was a very special occasion.

Porsche Puebla throwed a very nice party at dealer grounds where IPOC members, selected customers and media alike, enjoyed wine, gourmet food and of course, the new Porsche 997.

Lets take a look at how the event went...

After a small ceremony the new Porsche 997 was uncovered...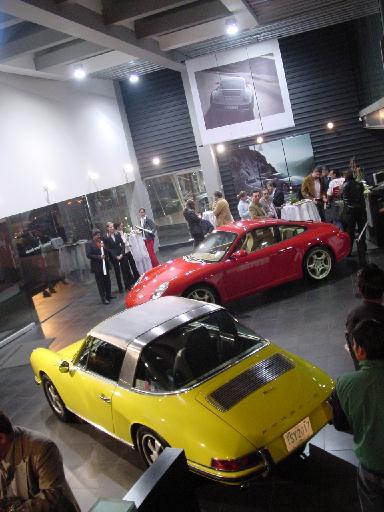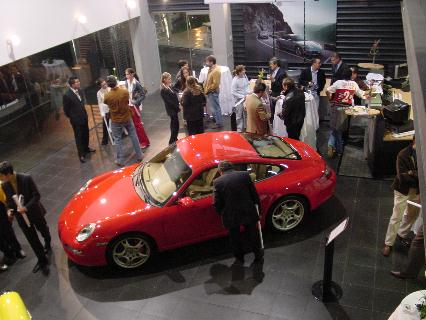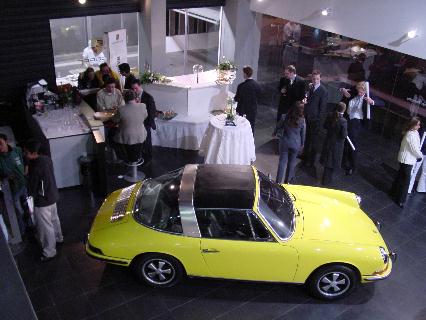 The ambiance at the party...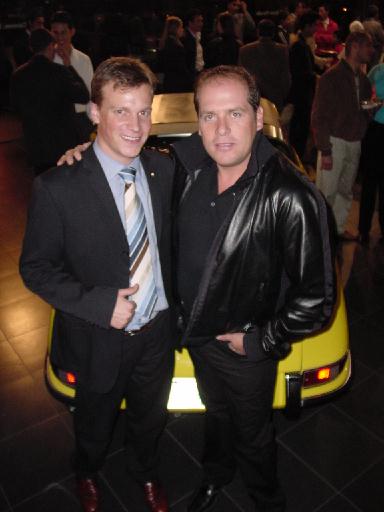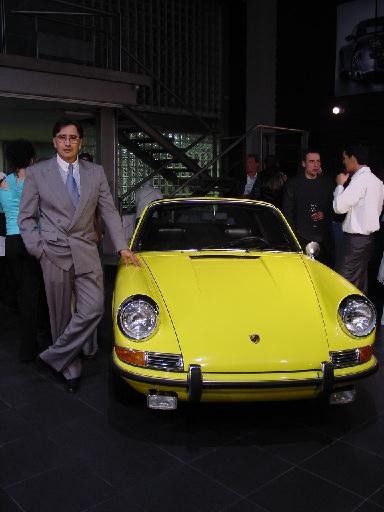 Hey !!! That's Kolja Kiofsky from Porsche de Mexico with IPOC member Fernando Bayo.

Prominent cardiologist and IPOC member Dr. Arturo Villagran displaying his 1968 Porsche 911 Targa.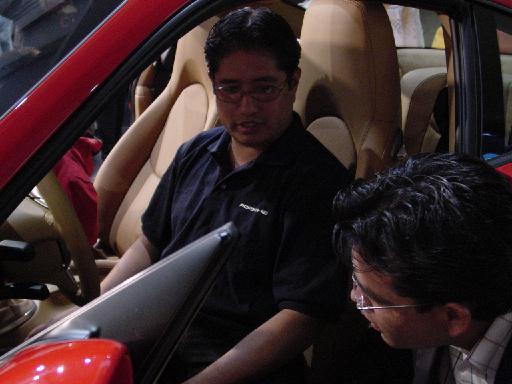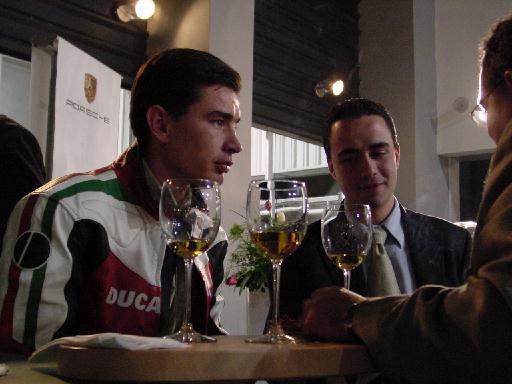 Mario, IPOC's favorite Porsche mechanic showing customers interior tid-bits of the new Porsche 997.

IPOC member Enrique Casas with Manolo Cubillas from Porsche de Mexico exchanging some ideas.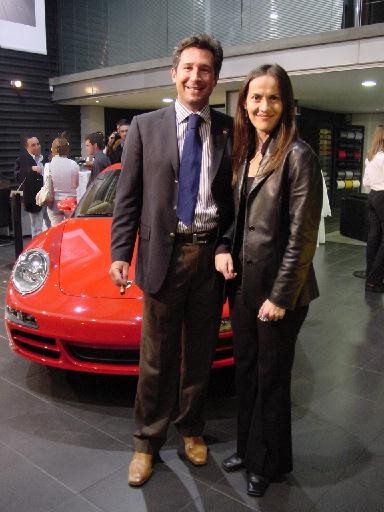 Ennio Balcazar founder of Porsche Puebla now VW Premium Dealer owner.

Once again Ennio with Mary Tere Cardoso from Porsche Puebla remembering good 'ol times.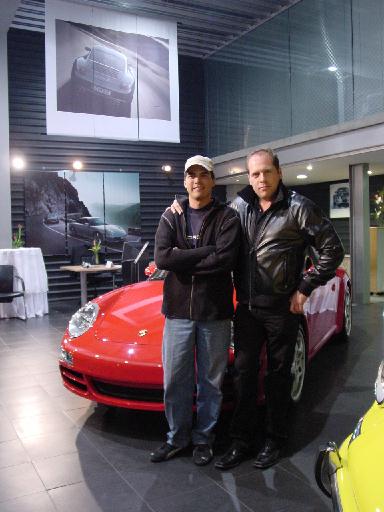 Enrique "fast keke" Cortes IPOC's own Porsche Certified Driving Instructor with Fernando "Bayomeister" Bayo, enjoying a good talk of driving techniques.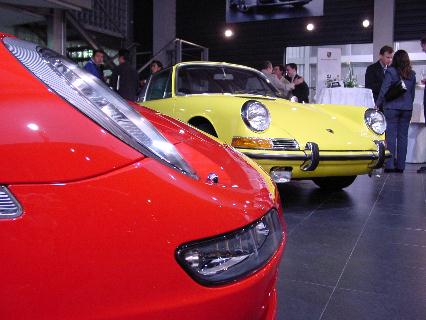 IPOC members that didn't make the photo: Miguel "Swift Hands" Lorenzo, JC "Rare Color Boxster" Gamiz and Pepe "Proud Porsche Owner" Pereda.

I would like to thank:

The Bernat Family owners of Porsche Puebla for having us at this very important event.

The Team at Porsche Puebla, Mary Tere, Carmen, Sara, Ime, Chucho, Mario and Twin for organizing the event.

To each and every IPOC member that joined the event. We have showed that we are gaining force and good things will come soon.

We had a great time !!!

I hope you enjoyed our Newsletter 11.

Go Drive !!!

Frissen Gutierrez

Porsche Specialist & Porsche Owner since 1992

"Passion for Porsche"