IPOC INDEPENDENT PORSCHE OWNERS CLUB

Newsletter 12 IPOC member Fernando Bayo takes delivery of his new Porsche 997 Carrera S

For all your Porsche needs please contact
Frissen Gutierrez
"The Porsche Specialist"
(click here)
Go Drive !!!

Frissen Gutierrez

Porsche Specialist & Porsche Owner since 1992

"Passion for Porsche"


February was a month of great joy for Porsche Enthusiast and IPOC member Fernando Bayo when he took delivery of his brand new 2005 Porsche 997 Carrera S. I still remember the rainy sunday evening last autumn when Fernando called me and said: "I want a new 997 S" ... "I don't want to repeat Seal Gray so maybe Guards Red this time...". We both knew that PCCB's were a must for this new 997 S configuration. I personally dislike the McDonalds combo that comes out of a red car with huge yellow calipers so I replied: "How about Speed Yellow instead of Guards Red?". He said: "Ok, tell me more...". Speed Yellow Dials and Belts went in to the configuration and knowing this was going to be a driver's car Sport Seats, Sport Steering Wheel, Sport Chrono Package, Sport Exhaust and obviously PCCB's went in also. Unfortunately the Sport Exhaust option got delayed in production and didn't make it into the car. But will be shipped separately as soon as possible to be installed promptly. After some grueling waiting this magnificent new Porsche 997 Carrera S in Speed Yellow made into the showroom of Porsche Puebla where owner Fernando Bayo took delivery from "The Porsche Specialist, Frissen Gutierrez.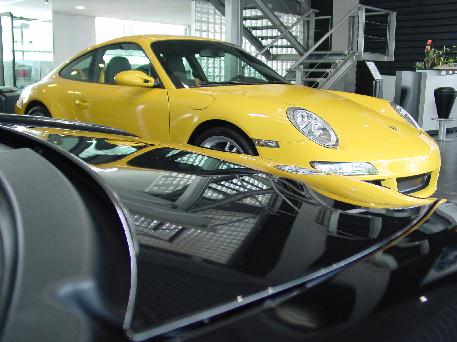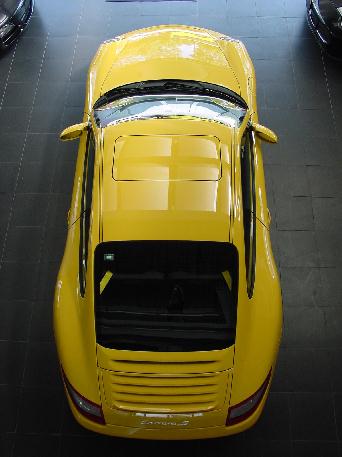 New 2005 Porsche 997 Carrera S in Speed Yellow waiting for its new owner...

... rarely seen angle of the Porsche 997 Carrera S...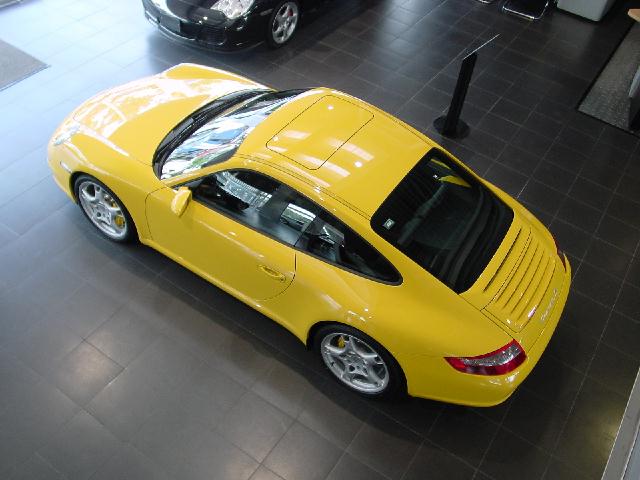 ... beautiful from every angle...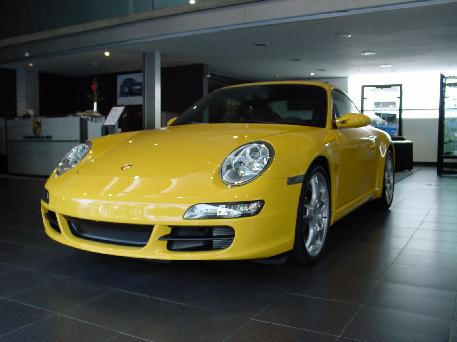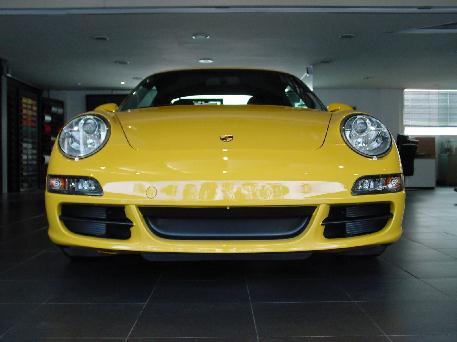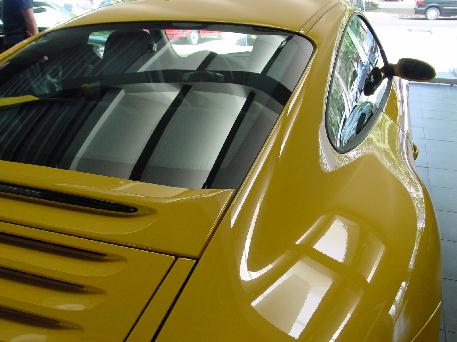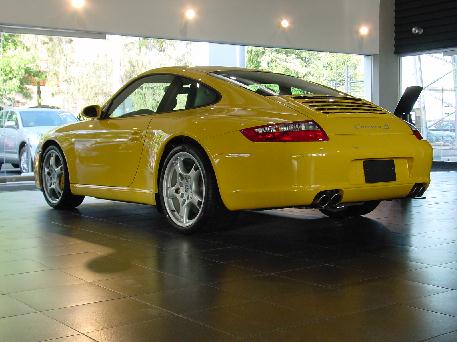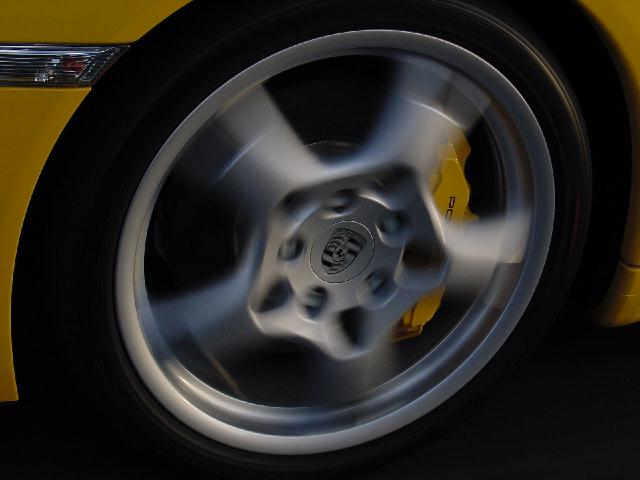 ... tremendous photo in action... after done with all the paper work the Champagne was left for after our test drive, where we checked everything was working properly. Handling and proper brake in procedures where revised with new owner Fernando Bayo. All functions of the car where explained in real life conditions, a delivery procedure that "The Porsche Specialist", Frissen Gutierrez likes to follow in every delivery.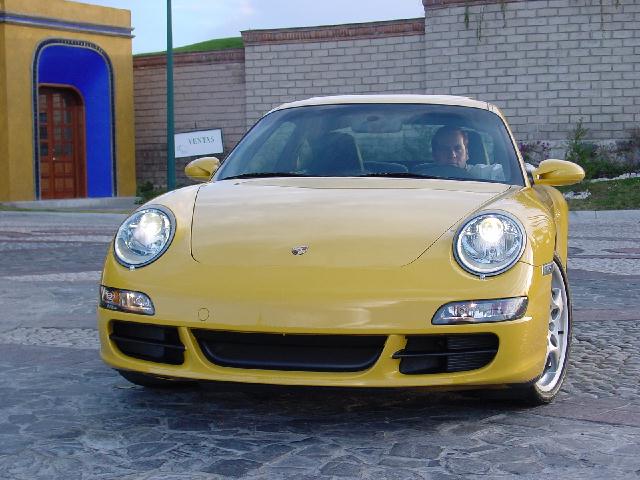 The man of the hour Fernando Bayo in his brand new Porsche 997 Carrera S in Speed Yellow.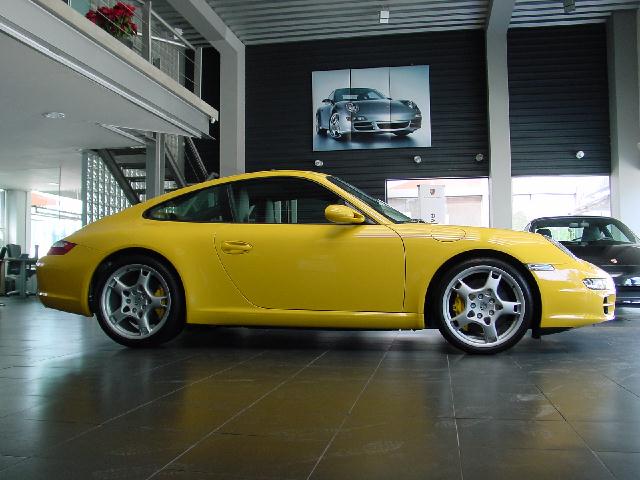 After the test drive we pulled the Porsche 997 Carrera S back into the showroom for the proper Champagne toast.

Full test drive report coming soon !!!