IPOC INDEPENDENT PORSCHE OWNERS CLUB

Newsletter 20 Porsche Cayman S Launch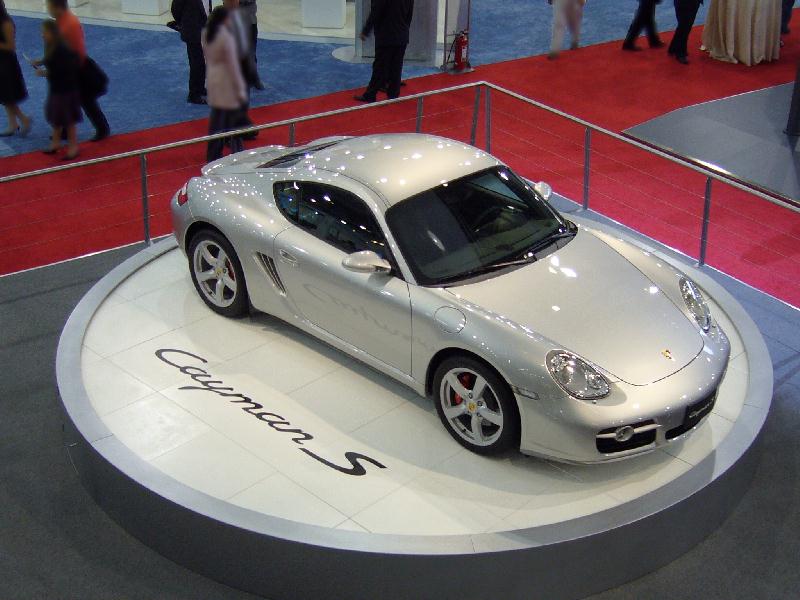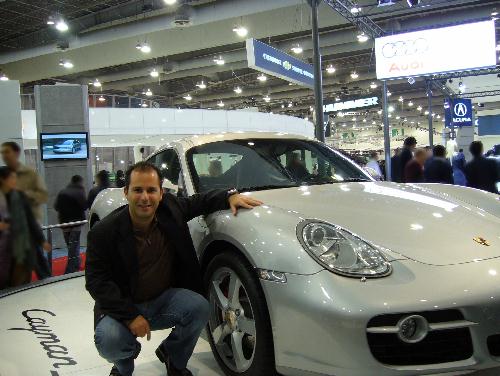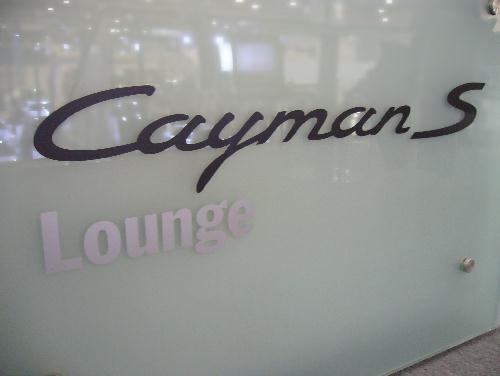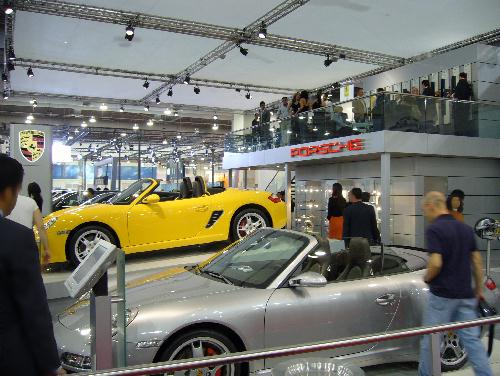 VIP access to the Cayman S lounge made things easy for us.

The Porsche booth in full swing... the Cayman S lounge looks pretty busy...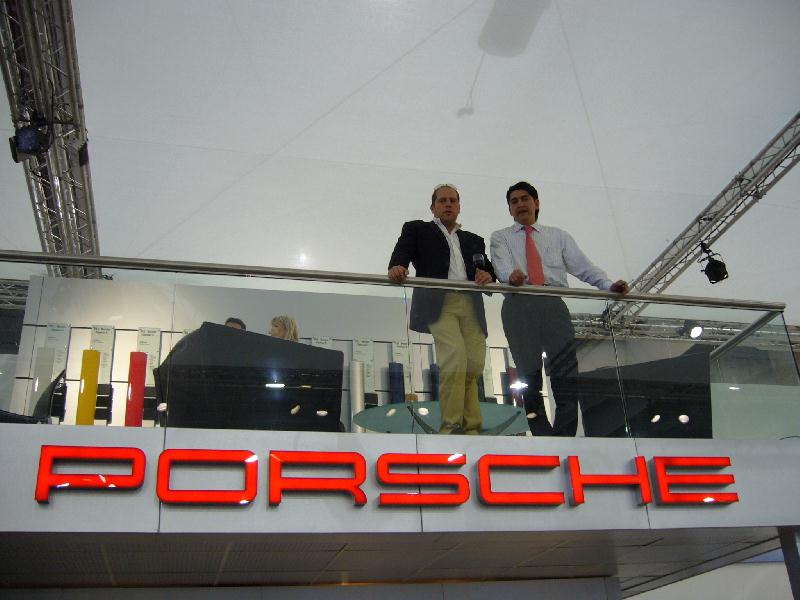 ... at the Cayman S lounge we spotted Fernando Bayo, multi Porsche owner and enthusiast and Fernando Flores, Director of Porsche de Mexico...

... meanwhile on the floor...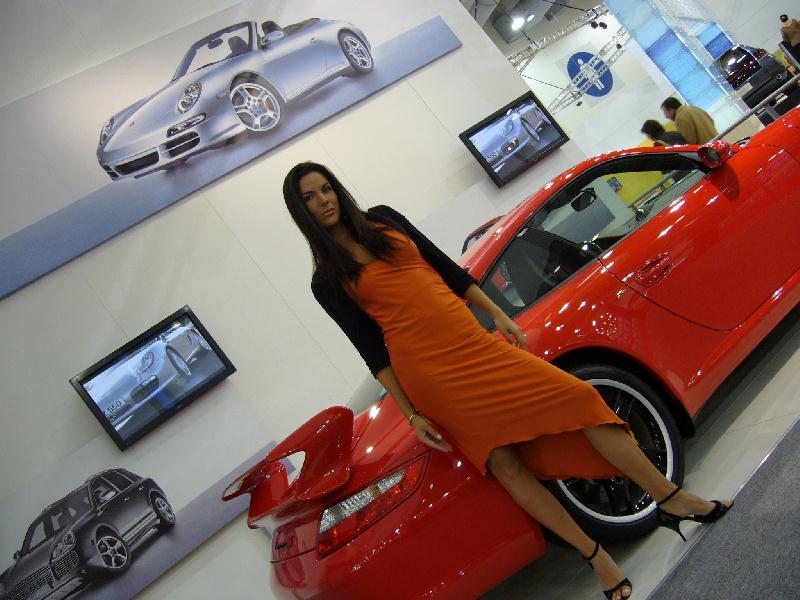 ... a loaded with Tequipment Carrera S...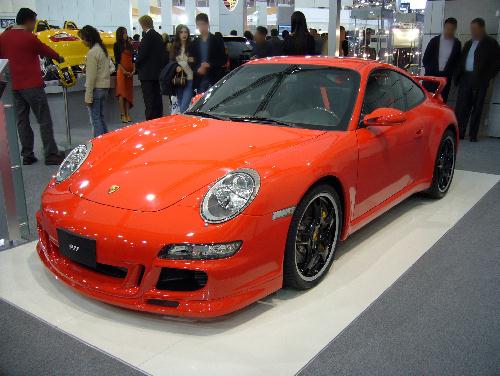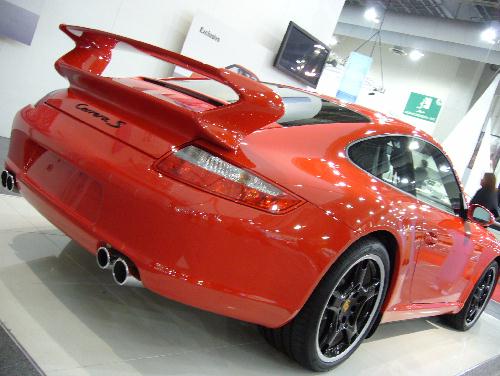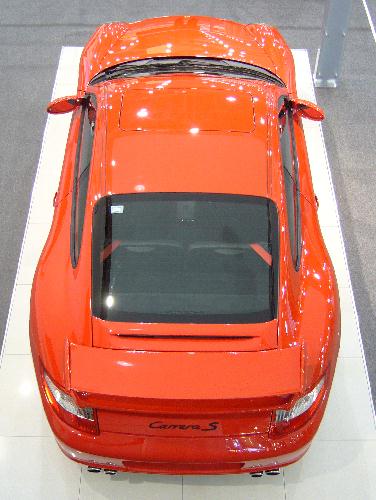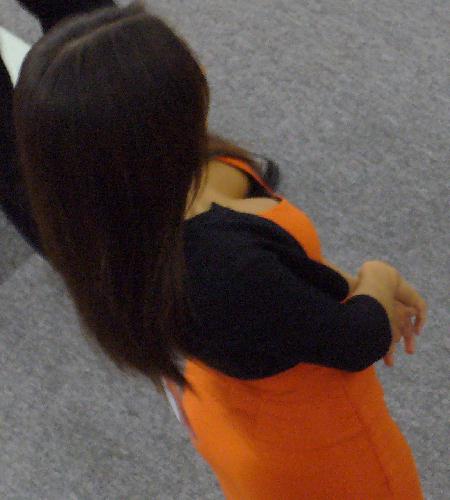 ... more and more Tequipment...                                  ...or is it Exclusive?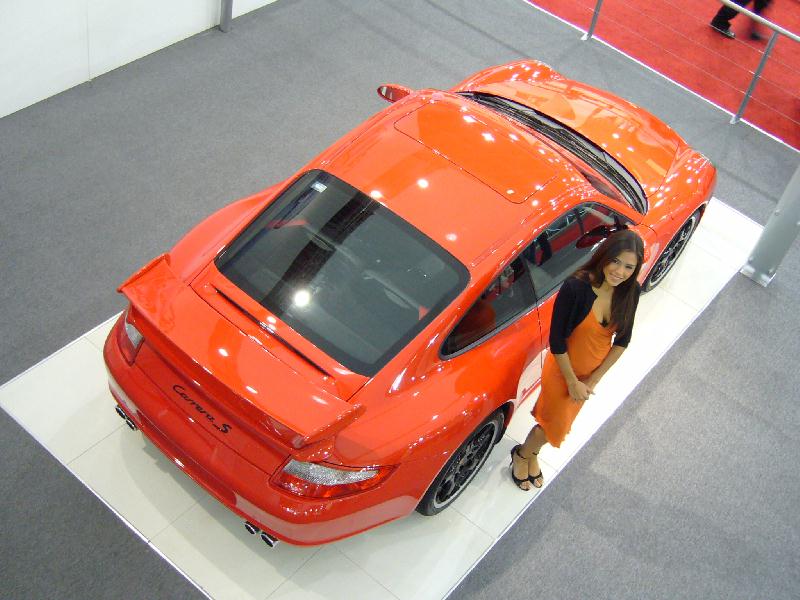 ... full Tequipment... view from the Cayman S lounge...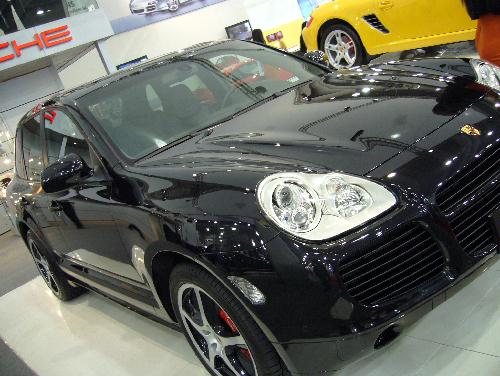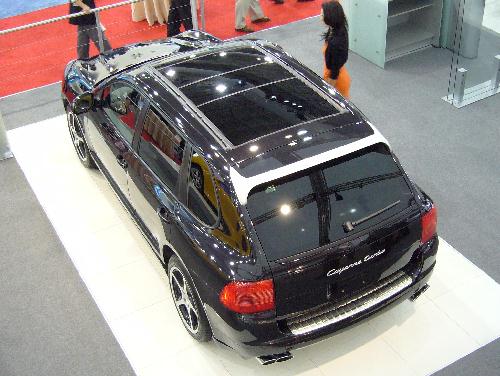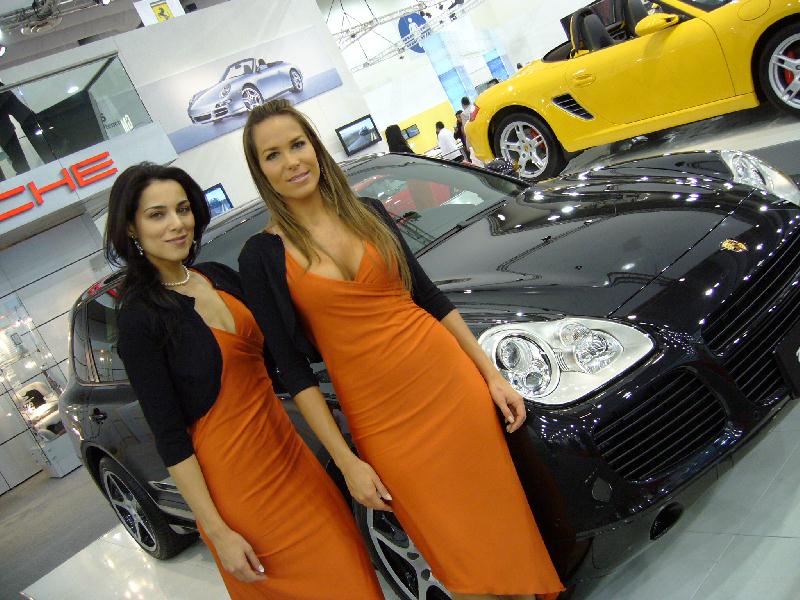 ... non Tequipment cars...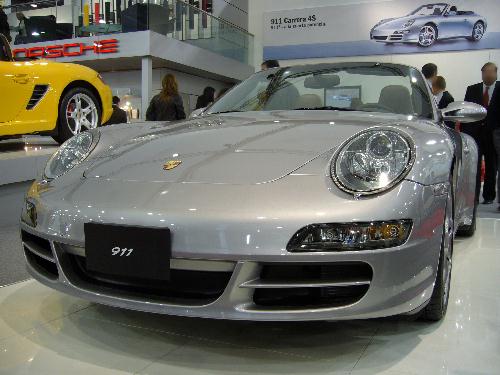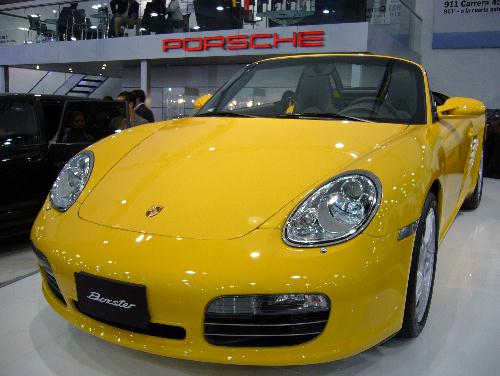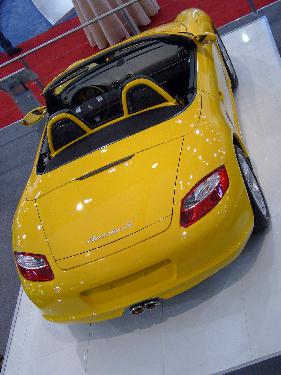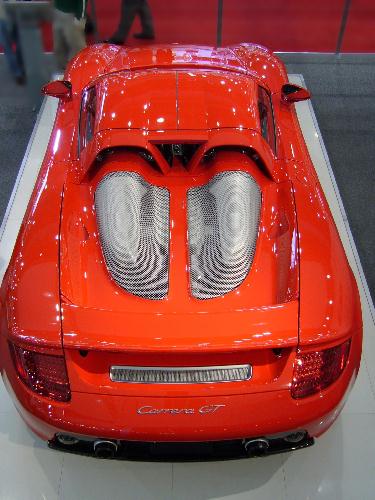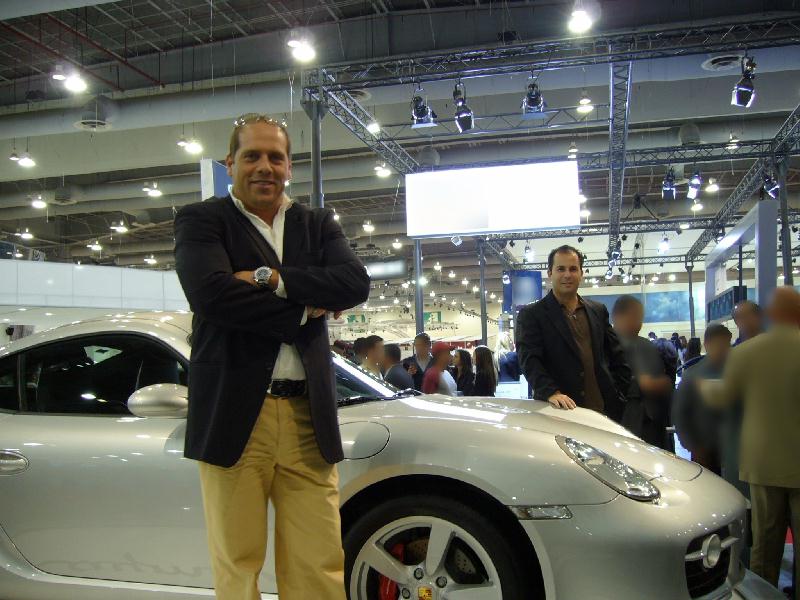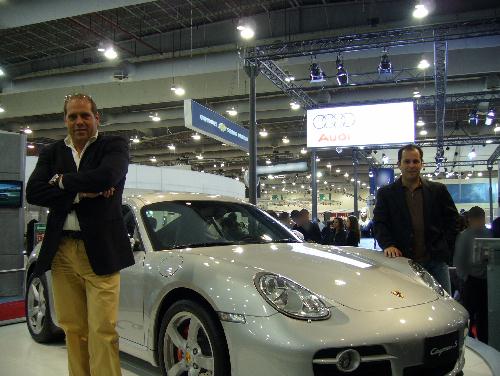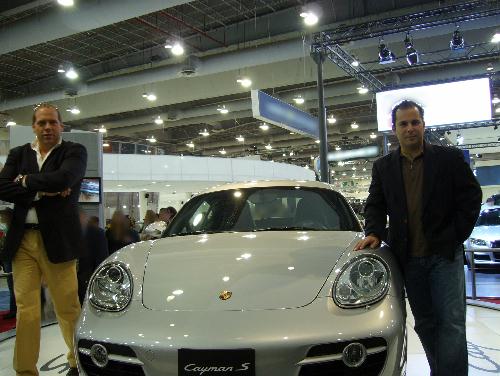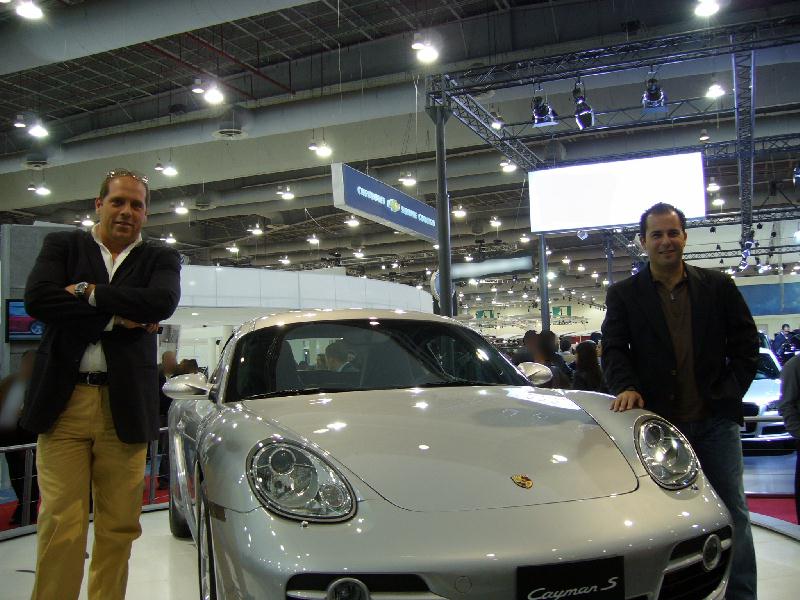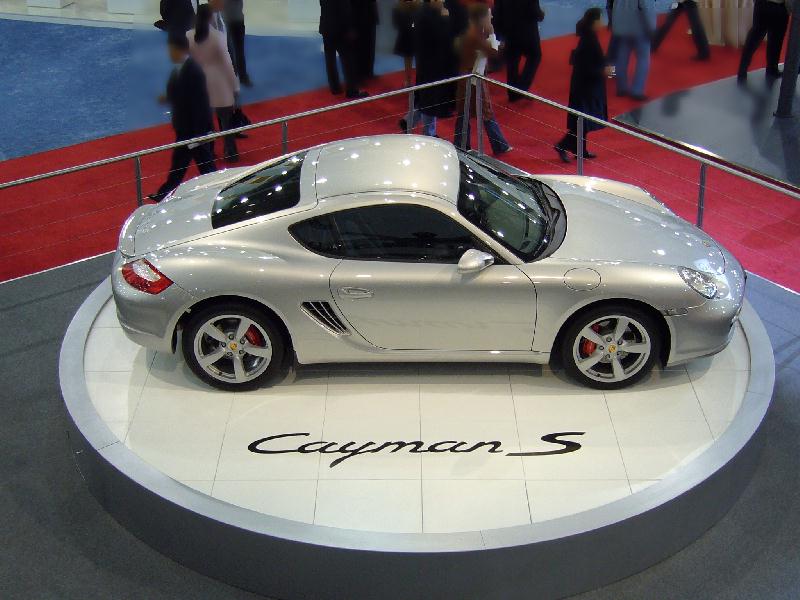 Porsche de Mexico (PdM) launched the brand new Cayman S at the Mexican Auto Show 2005.

Once again we had the chance to experience a new Porsche first hand thanks the PdM's invitation to the VIP & Press day of the Mexican Auto Show.

The main course was the new Cayman S, nonetheless the amazing Porsche booth was a feast on its own with awesome Porsche cars and pretty Models all around.

VIP treatment included access to the Cayman S lounge where exotic drinks as well as German beer was served along with d'oeuvres along with a great view of the Auto Show.

A great night... lets check out the action...

... Tequipment loaded Cayenne Turbo...

... of course the money shot... or should I say the Tequipment shot?

... Carrera GT silver 997 cabrio...

... loaded Cocoa interior...                                ...Tequipment accesories are extra...

... Speed Yellow 987 Boxster...                                                                 ...front...

Carrera GT also on hand... production is over but some still available at dealers... IMO the best exotic for the money of all times... so grab one while you can...

...Puebla Region of the Porsche Club Mexico in full force...  now Porsche personalities, Fernando Bayo, Vice-President and Frissen Gutierrez, President of the Puebla Region...

... the real star of the night... The new Porsche Cayman S...

We want to thank:

Porsche de Mexico

our hosts

Fernando Flores

Kolja Kiofsky

and

Julien Busson

we had a GREAT TIME !!! THANKS

Frissen Gutierrez, Porsche Specialist & Porsche Owner since 1992