IPOC INDEPENDENT PORSCHE OWNERS CLUB

Newsletter 22 Starting a new year... 2006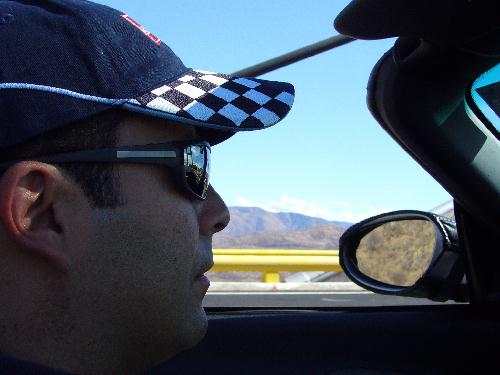 I am back driving as you can see from the photo. I stopped reporting back in December right after the Mexican Auto Show, with the holidays and a seasonal business I kept myself busy and my driving was relented to bumper-to-bumper traffic to and from the office. My seat time was also spent in my office chair for the entire last half of December.

My only regret from 2005 was not driving the Cayman S at the track, specially when I found out that some seats opened for such event, a shame because I could have already reported about this new Porsche. Hopefully I will be able to drive it soon.

I didn't want to report right away as January is sort of a slow month, despite enjoying magnificent winter weather. But I guess I have to start with something.

For 2006 I plan to drive as much as possible and hopefully I will find the time to write as much as possible as well.

So here we go...

Last year I failed to report on some of the Puebla Region of the Porsche Club Mexico activities due to a misunderstanding of what IPOC is really all about. Now that we have clarified and stablished IPOC as an informative source only, I guess I can start reporting on all of the PCM activities.

After fully stablishing the Puebla Region of the Porsche Club Mexico in September of 2005, on November 24th, 2005 the founding members of the Puebla Region of the Porsche Club Mexico got together for the inagural photo...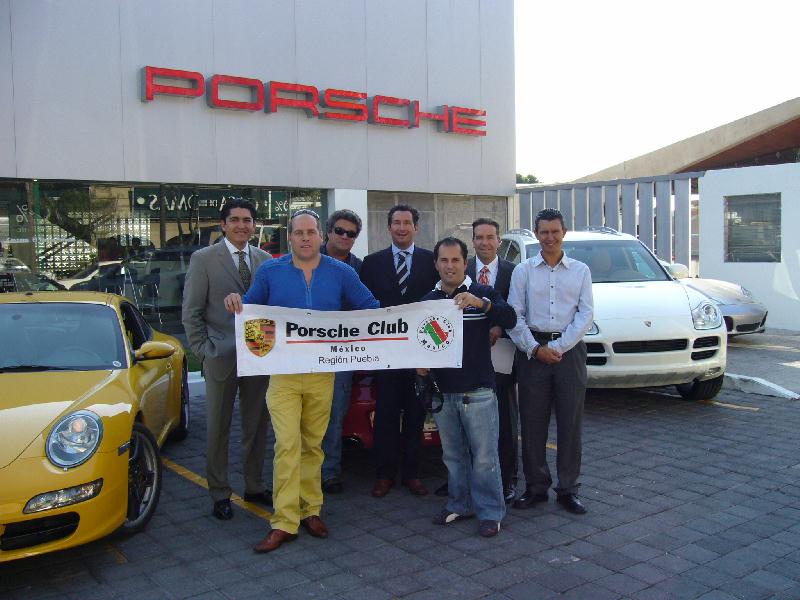 From L to R. Top Row: Fernando Flores Beristain, Director of Porsche de Mexico, Miguel Lorenzo, Treasurer of the Puebla Region, Ennio Balcazar, Gerardo Tejeda and Rafa Canedo. Front Row: Fernando Bayo, Vice President of the Puebla Region and Frissen Gutierrez, President of the Puebla Region and Porsche Specialist.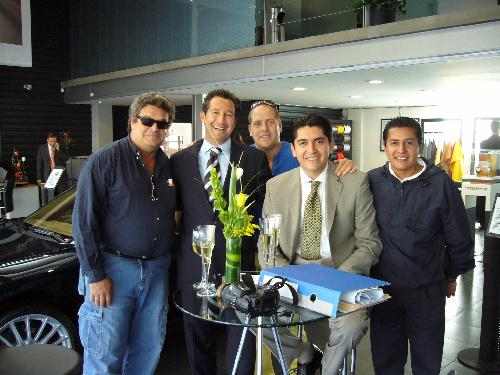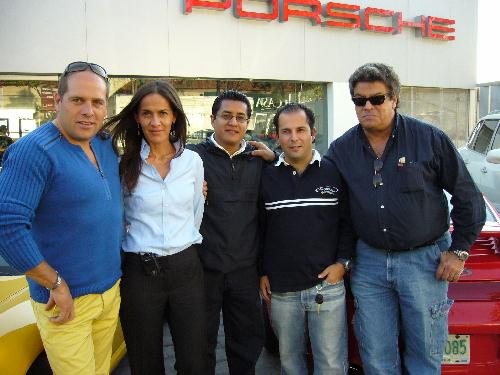 We took advantage of the Carrera 4 and 4S Open House at Porsche Puebla to do our first GTG...

From L to R: Miguel Lorenzo, Ennio Balcazar, Fernando Bayo, Fernando Flores Beristain and chief mechanic Jesus Gutierrez.

Just a bunch of good friends... from L to R: Fernando Bayo, Mary Tere Cardoso, Sales Manager of Porsche Puebla, Jesus Gutierrez chief mechanic at Porsche Puebla, yours truly, Frissen Gutierrez, "The Porsche Specialist" and Miguel Lorenzo.

Forward to 2006 we decided to get together to further discuss the Puebla Region's future...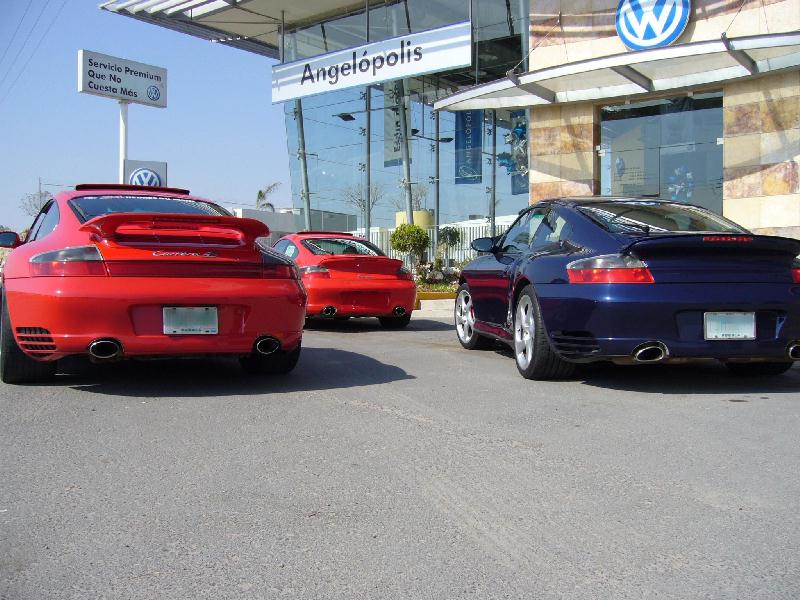 In reality this was just an excuse to just get together and talk about our favorite topic, Porsche cars. The point of reunion was Ennio's VW Premiun Dealership. Unfortunately Ennio couldn't make it but we know now that he is doing well and had a fast recovery. In the end only four members showed up. In order of arrival: Yours Truly, Frissen Gutierrez, Gerardo Tejeda, Marcos Mastretta and Miguel Lorenzo.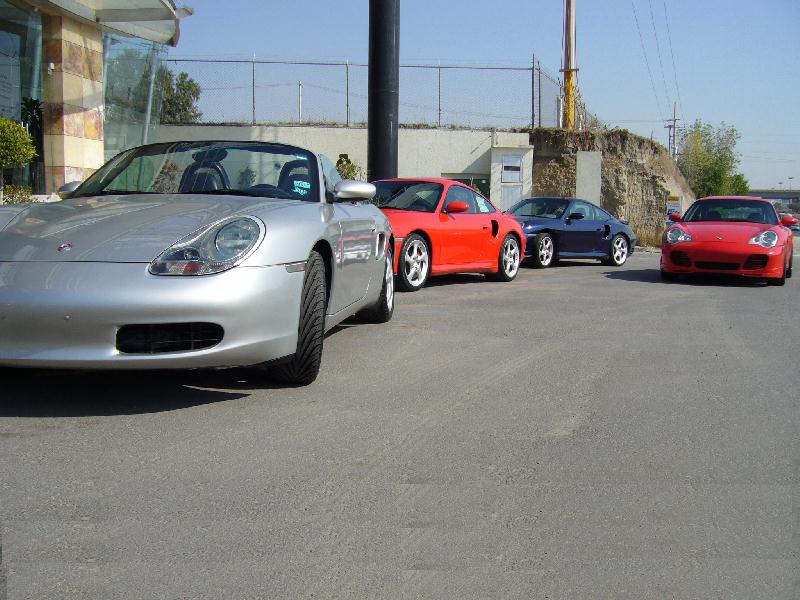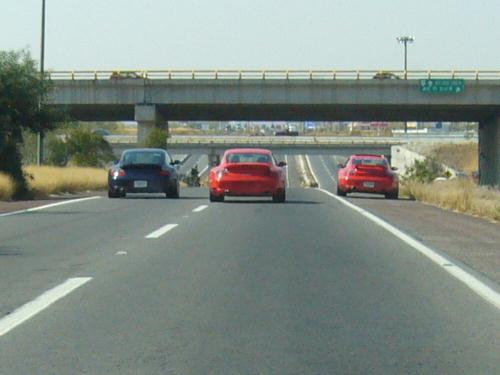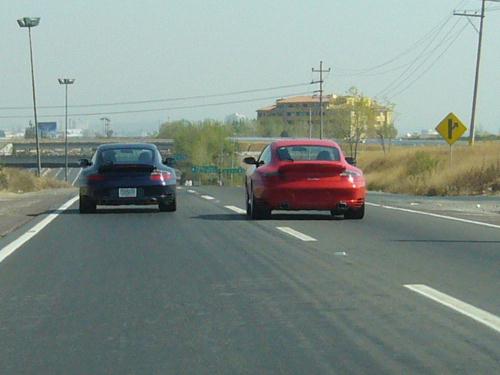 After a much needed conversation we took off to drive our Porsche cars...

The weekend after I was off to the PCM's board meeting...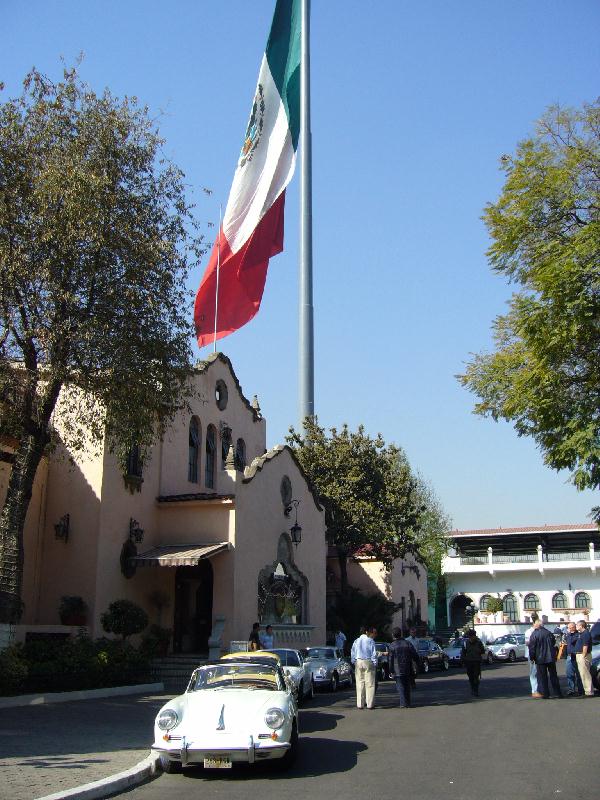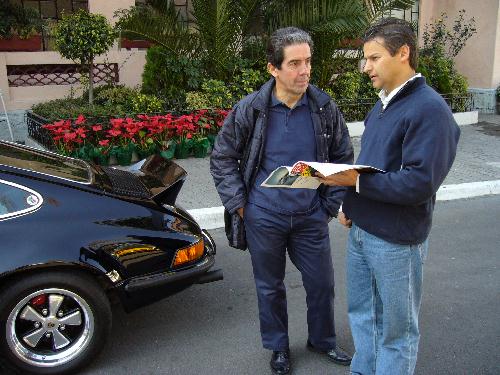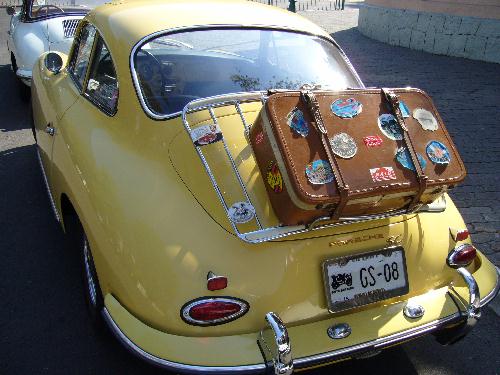 Special guest, Alejandro Tejedo from the Porsche Club Spain / Catalunya Region joined us for the day...

Classic Porsche cars are the norm at PCM meets.

As usual the PCM met at the elegant Casino Militar in Mexico City.

The weekend after it was time to do some driving on my own... destination... Acapulco !!!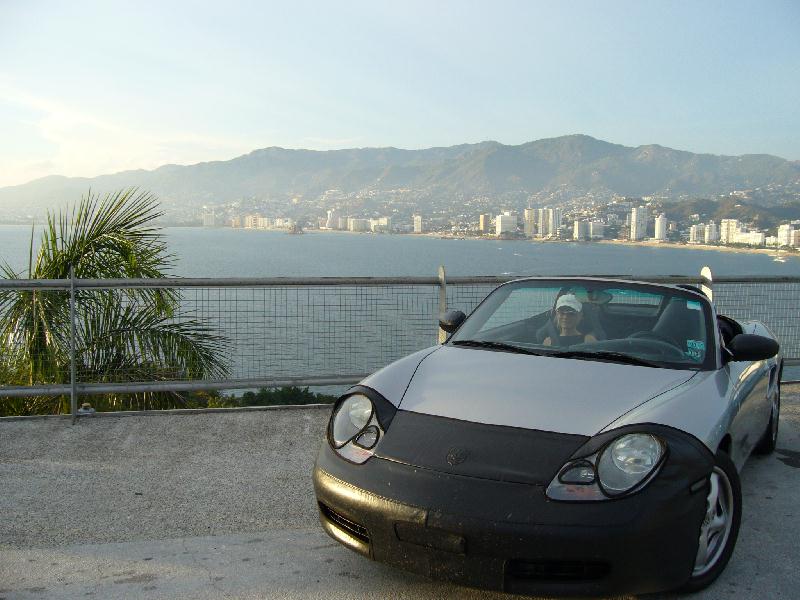 Boxster with beautiful Acapulco Bay in the backgound...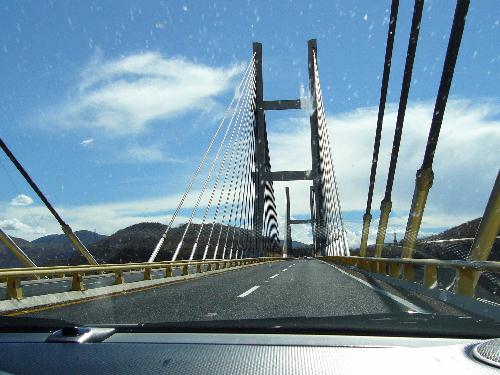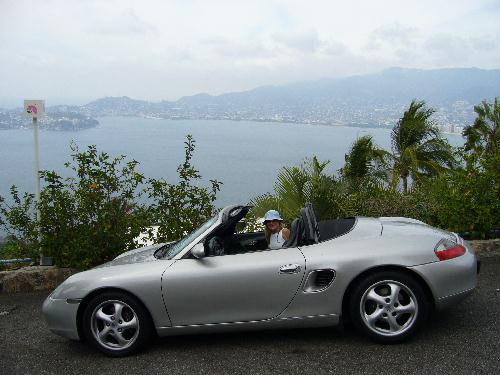 The obligatory bridge photo on the way to Acapulco... 270 miles in just under 4 hours... tremendous top down trip...

Enjoying some top down driving around Acapulco...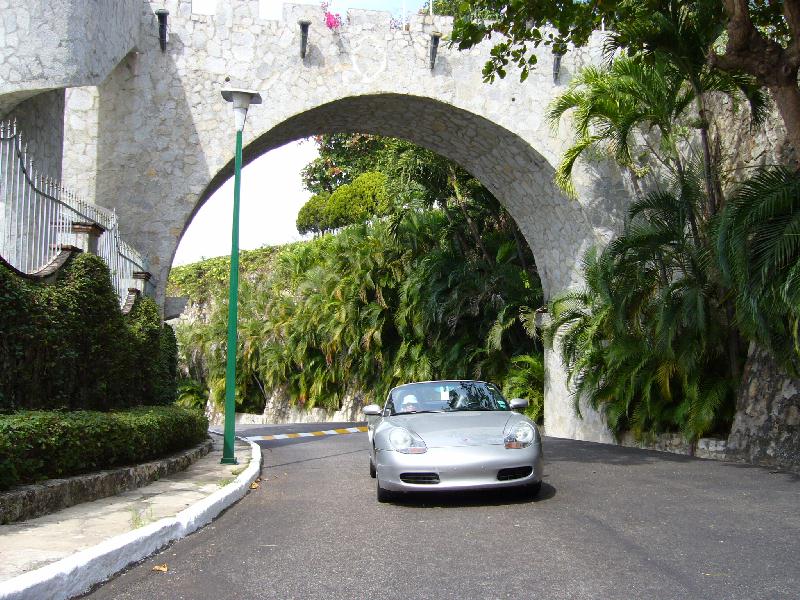 Driving up and down Las Brisas resulted in a real challenge for the clutch and driver skills... nonetheless beautiful scenery and fun roads...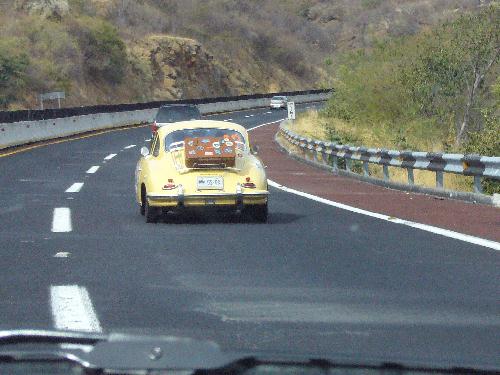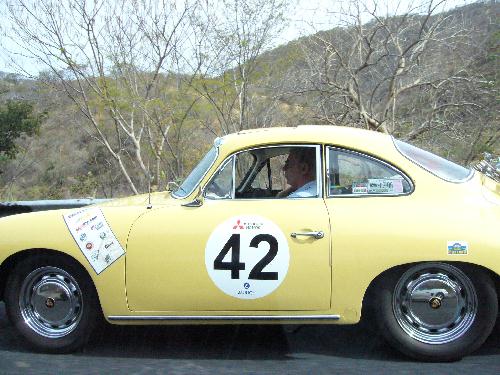 On the way back I saw fellow PCM member driving his classic Porsche...

Check out the 356's hubcab... good photo !!!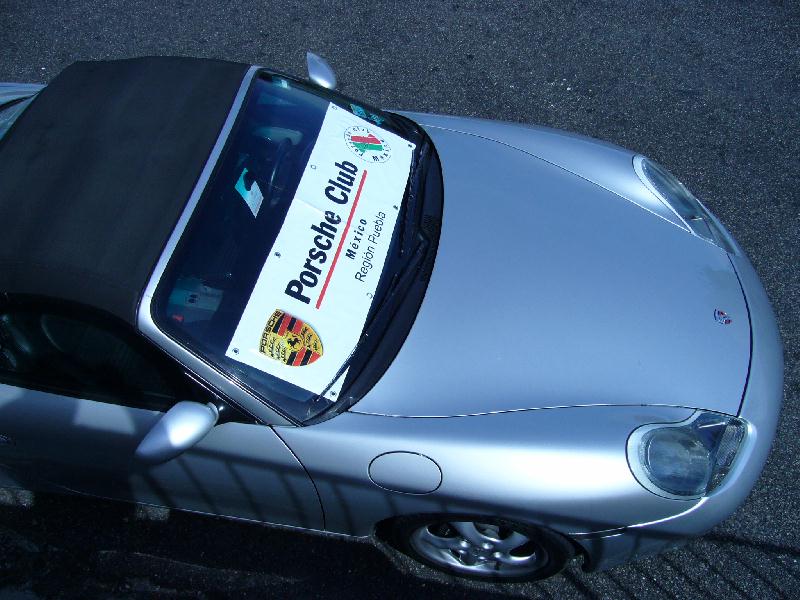 With pride I displayed my PCM banner on top of my Boxster windshield for the entire weekend...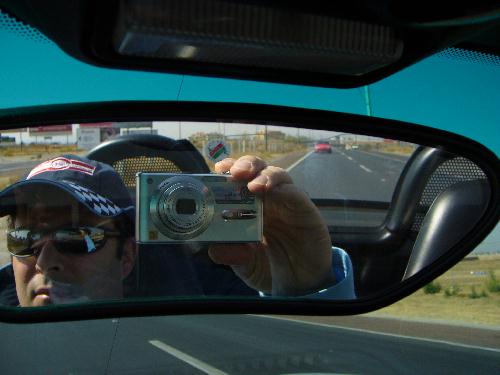 ... and I continue driving... not a bad month after all... and 2006 is a very promising year with many Porsche events... hopefully I will be there...

... well, I have to go... I can't keep reporting at a 100 mph...

Frissen Gutierrez

Porsche Specialist and Porsche Owner since 1992

¡¡¡ VIVE TU PORSCHE AL MAXIMO !!!