IPOC INDEPENDENT PORSCHE OWNERS CLUB

Newsletter 27 Track Day Puebla (2)

No sanctioning bodies, no racing associations above us, just friends out to the track. Main objective: have fun. To many, the mix or number of cars may not seem impressive, but think that we had 33.33% of the modern Ferrari population in Puebla on hand that day. Also the number of participants was kept low to increase track time. As learned on the first track day (not reported) a large number of cars reduces track time to each driver and increases incidents. A rolled MINI, a burnt Ferrari and a "fast & the furious" 350Z doing donuts in the FIA sanctioned pits is not what we would call ideal. Therefore a shorter number of cars but well increased track time would ensure plenty of fun.

Let's check out the action...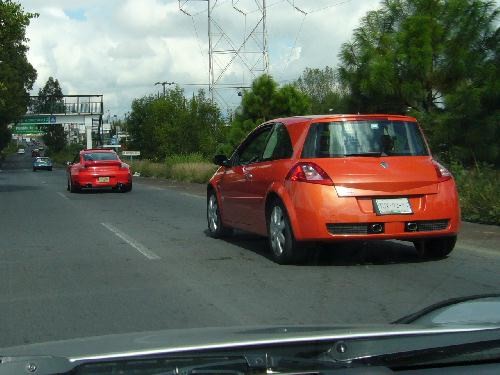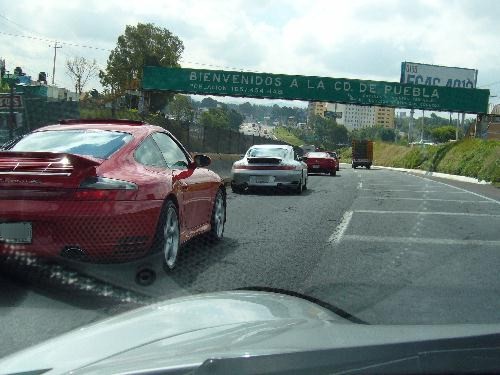 The rest of the group catched up with us... "Welcome to Puebla"??? we are coming from Puebla!!! is just one of those things... better leave it to that and continue...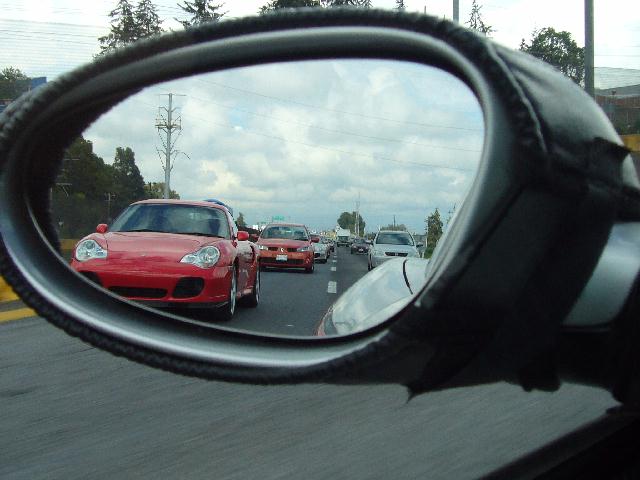 The infamous rear view mirror photo... I manage to keep the group tamed behind me... actually I had lots of fun driving to the track, not to fast, not to slow, changing positions and having fun...

Upon arrival we parked at the added new turns to learn the trajectory...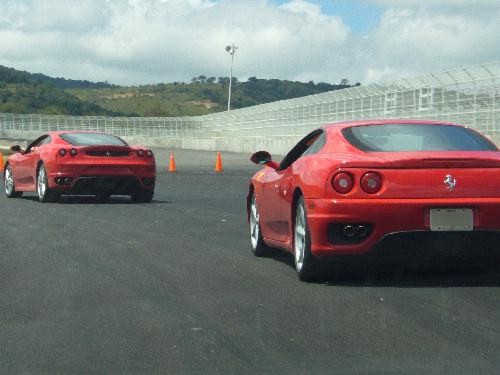 Recognition laps... driving and taking photos... only me...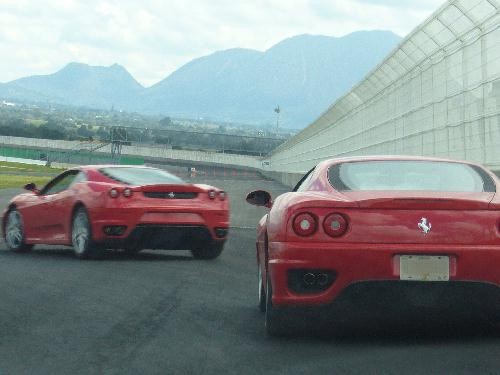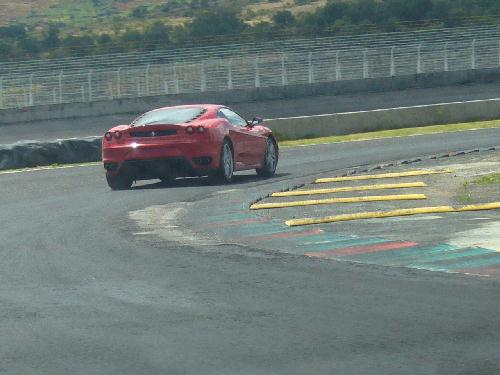 360M out of the way I'm going for the F430...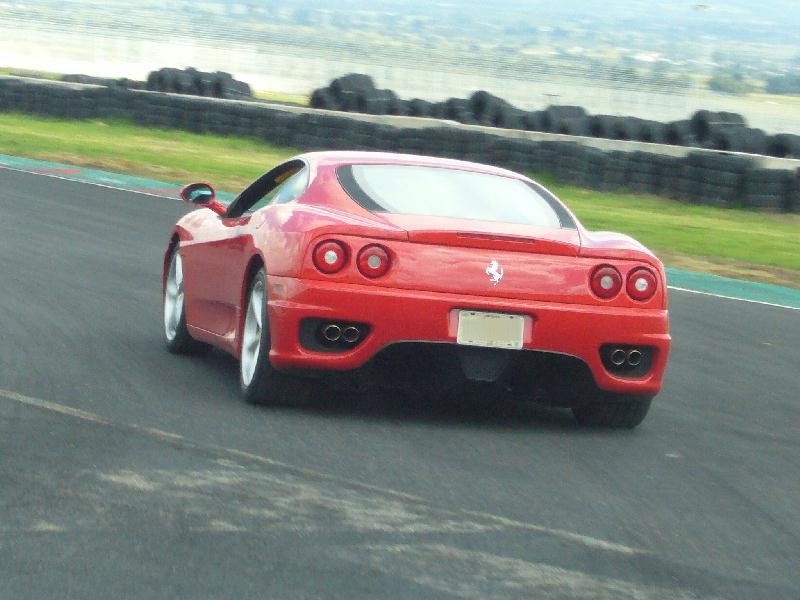 Not quite, 360M too fast for me... recognition laps over...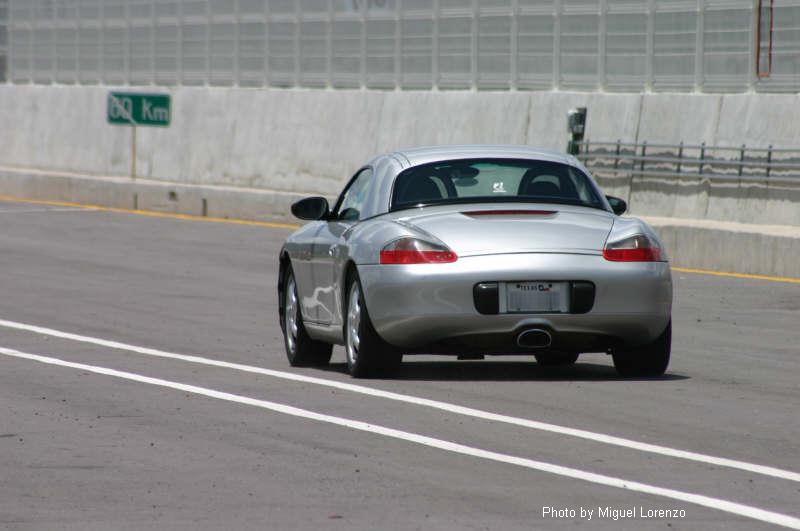 OK, here I go... leaving the the pits at posted speed... and its open track time!!!

The day started with Gerardo Tejeda driving his 996TT Evoms 550 and his Renault Megane RS 225 driven by his nephew and me following in my Boxster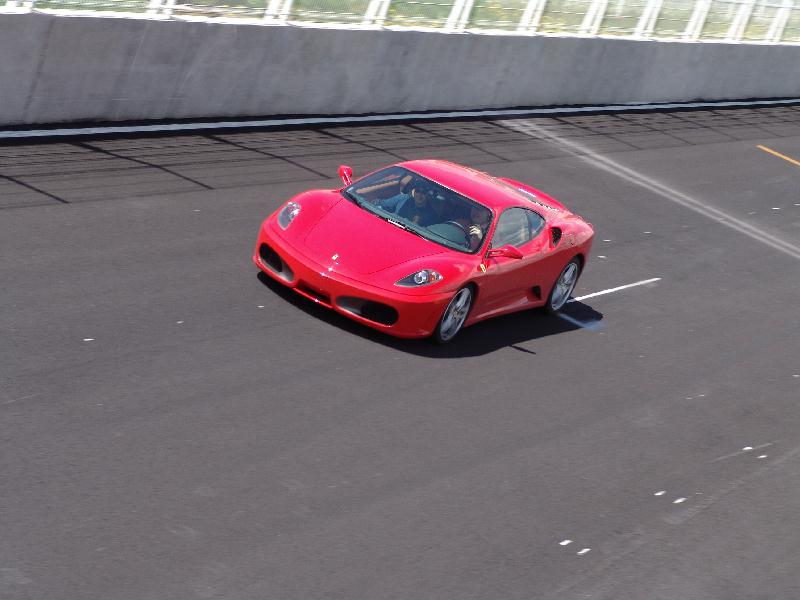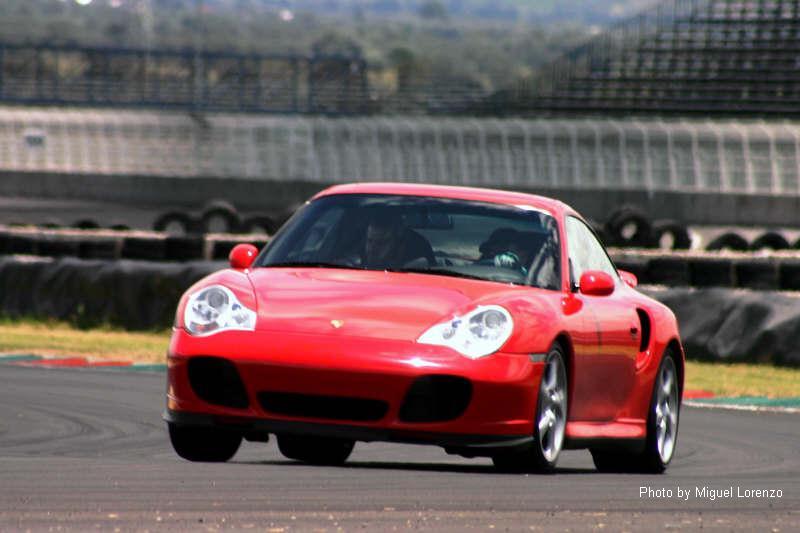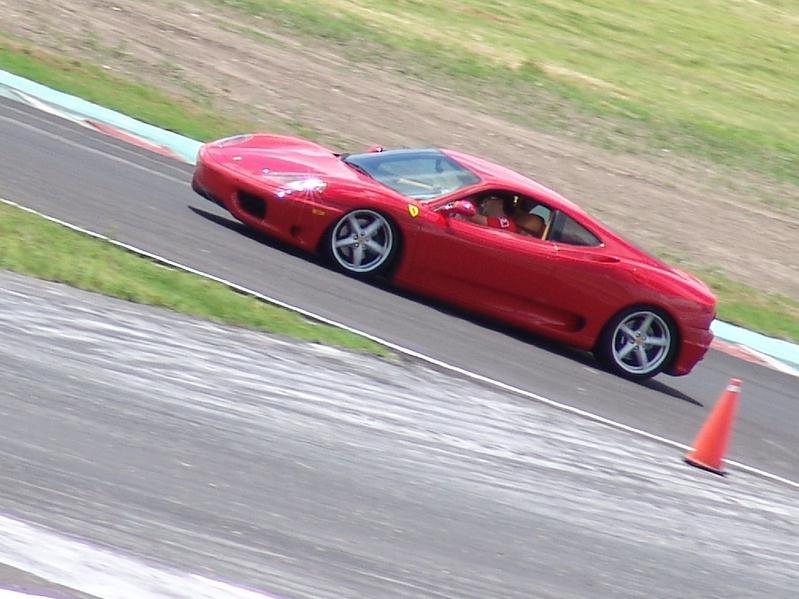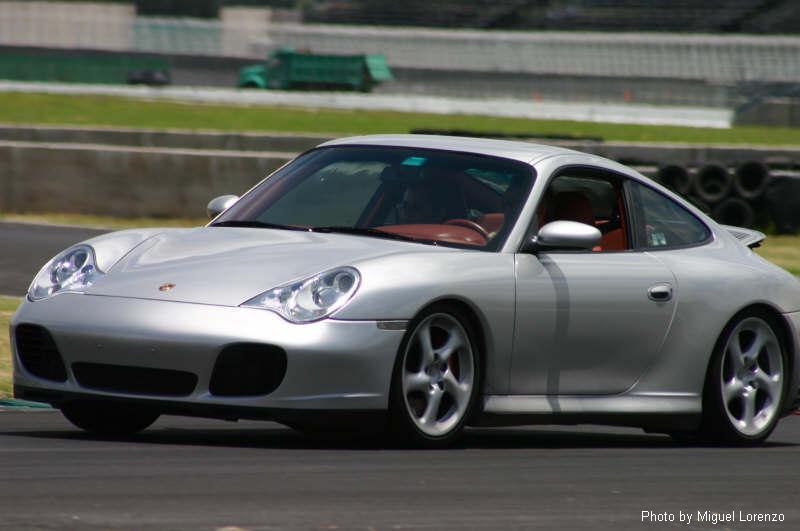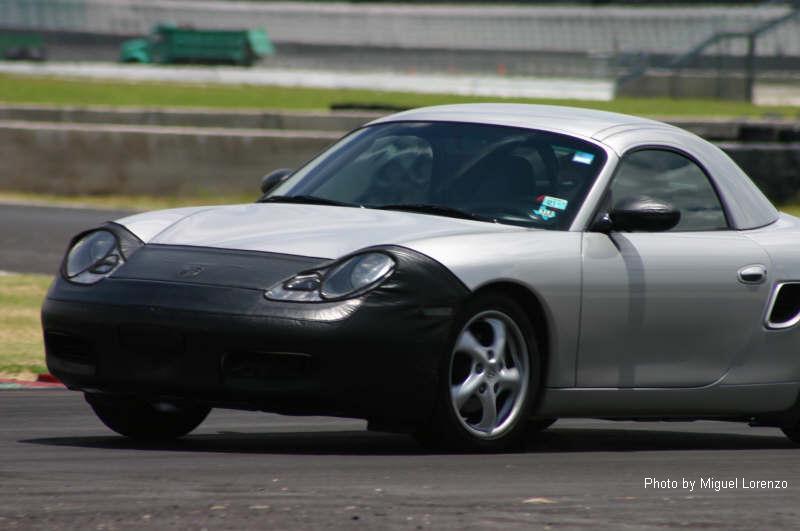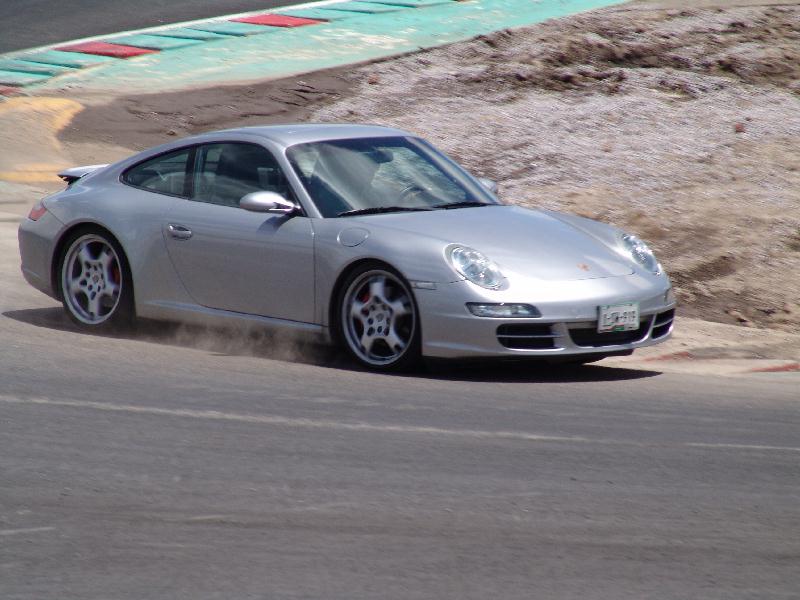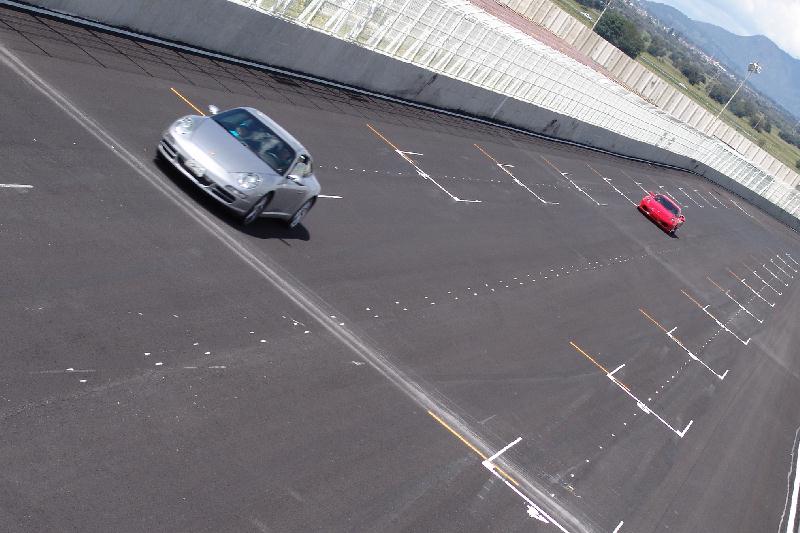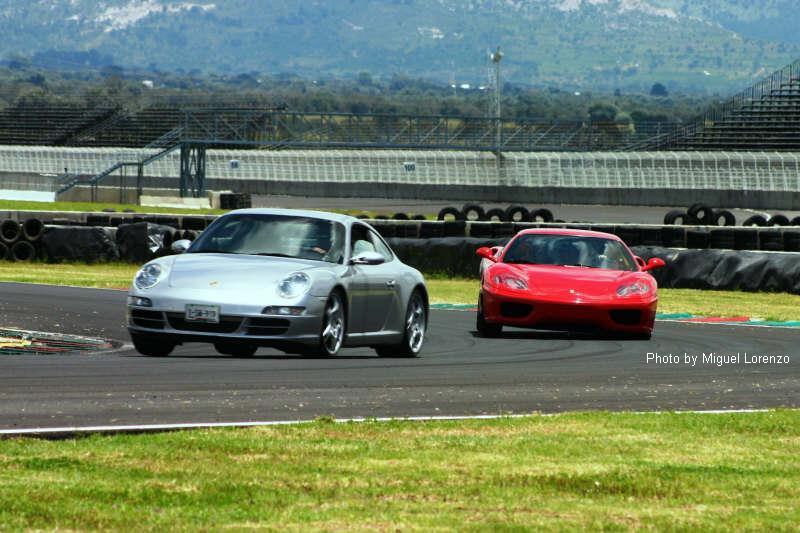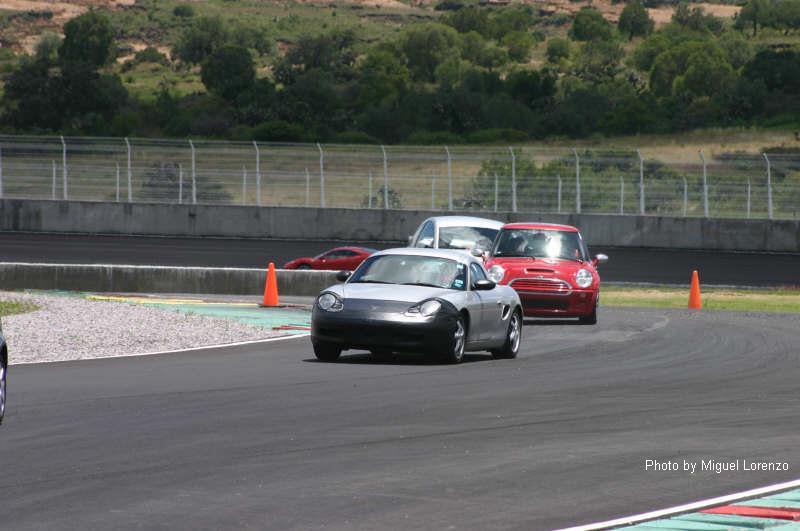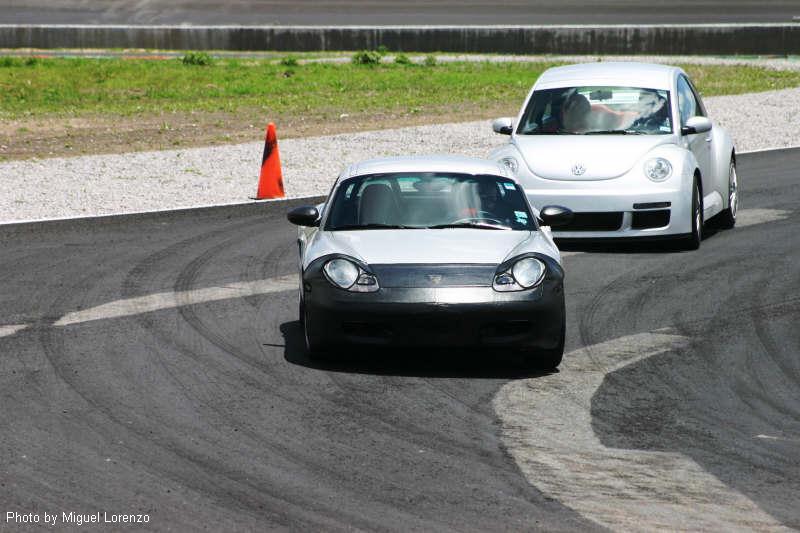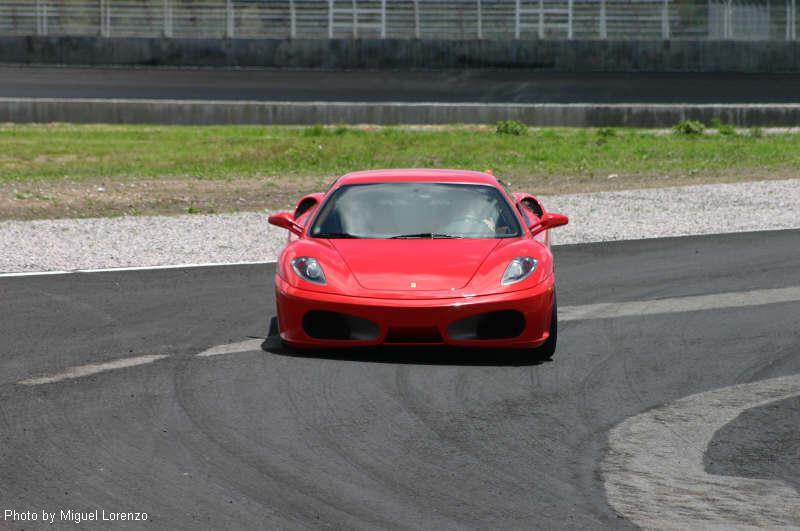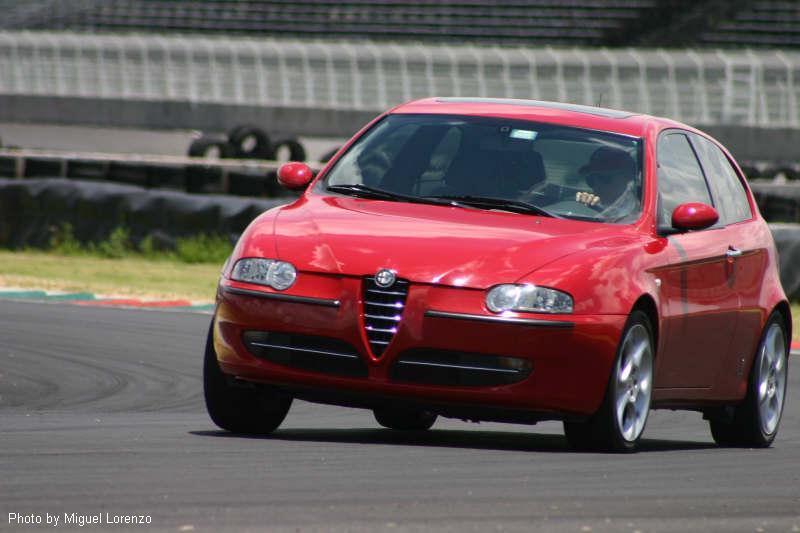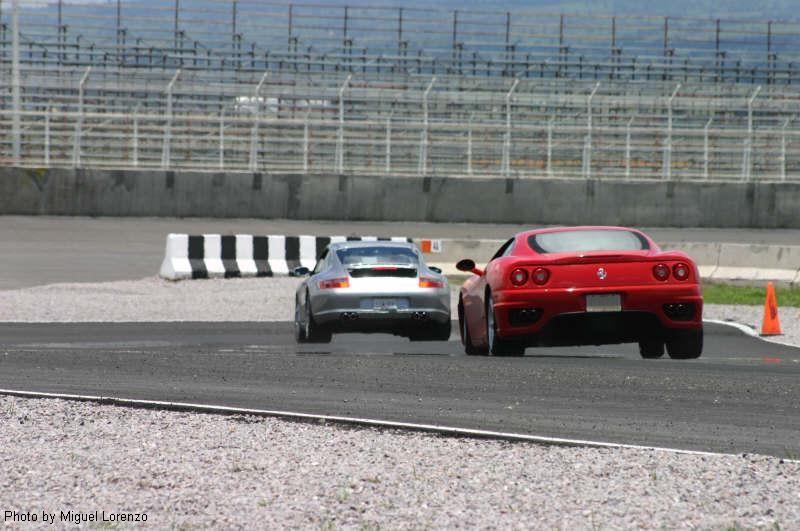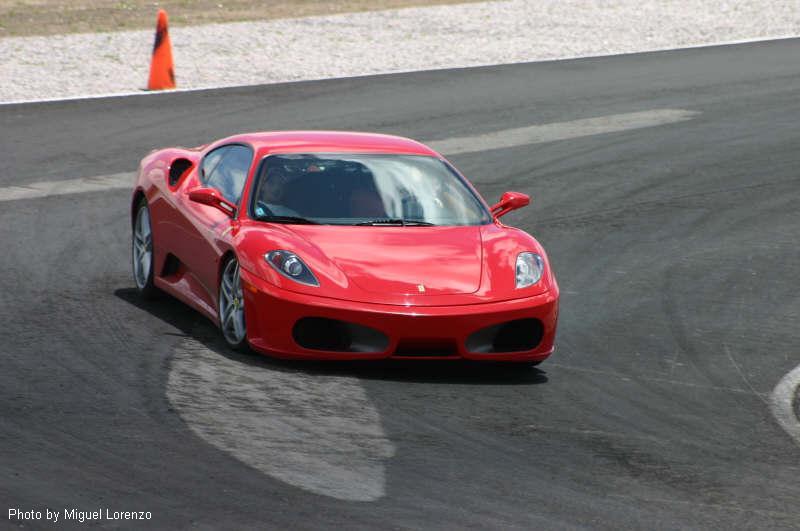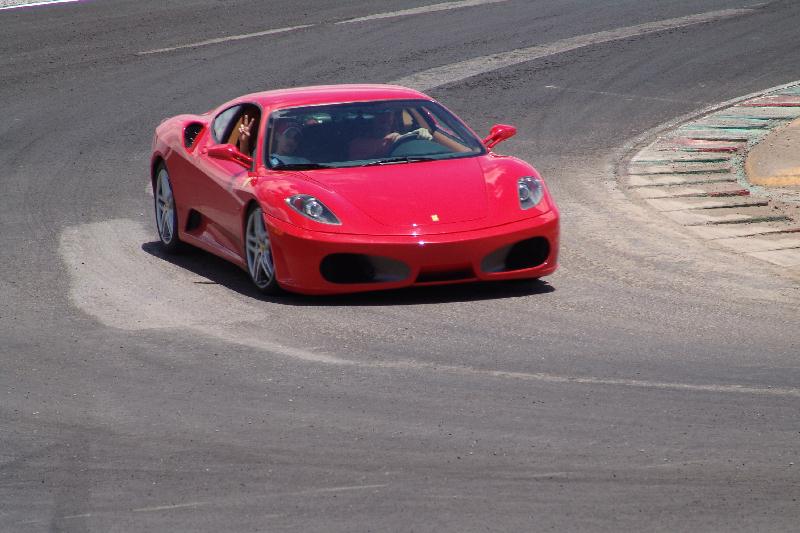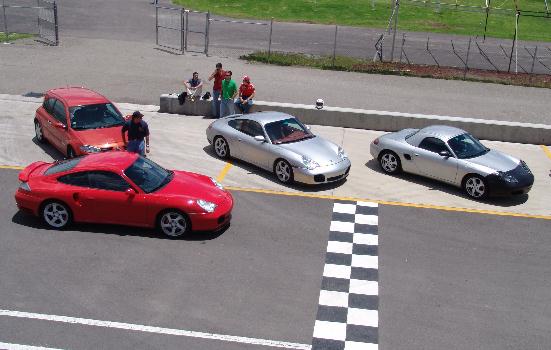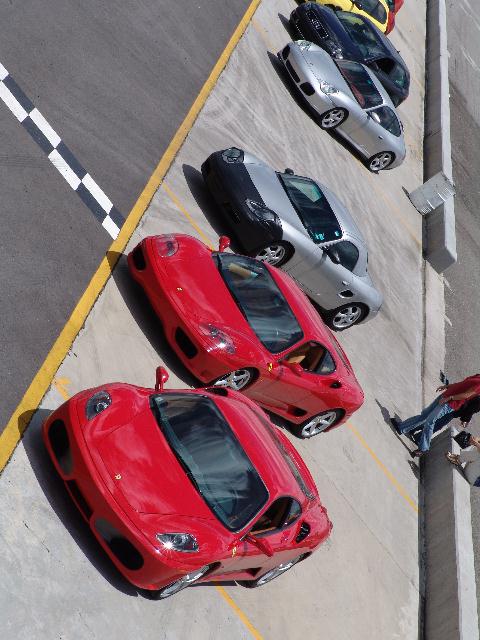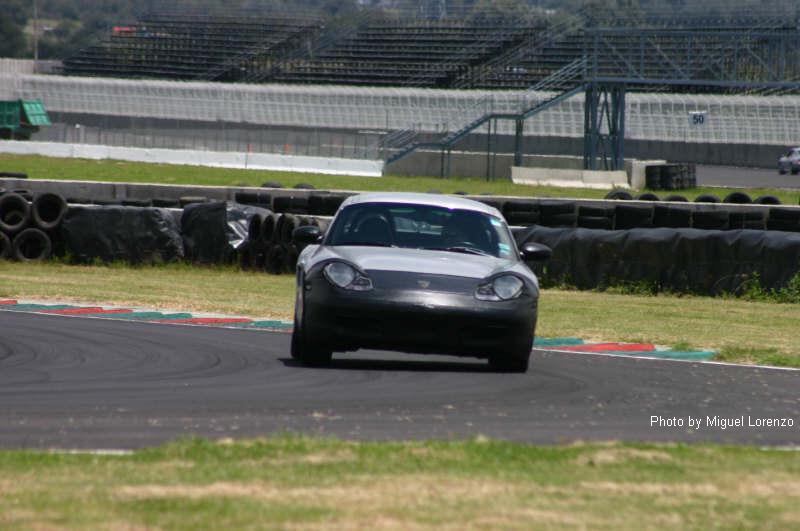 Gerardo Tejeda pushing his Evoms 550 hard...

Freddy pushing his 360M... suspension fully compressed...

Ricardo Valdes making use of Porsche's own Sport Suspension... 996C4S configured by "The Porsche Specialist"...

Finally I make it to my own pages...

Frissen Gutierrez, "The Porsche Specialist" pushing his Boxster hard...

Ennio kicking up some dirt...

Cars are starting to catch up with each other...

...and passing started...

Tremendous Porsche vs Ferrari battle...

I was catching traffic too...

Pushing hard... RSi on my tail...

Santos in his F430 way out in front... nice photo!!!

Nice Alfa Romeo driven by pro driver Javier de Velasco... coming...

The epic Porsche vs Ferrari battle continued...

Cool down lap... waving to the camera...

Just Miguel Lorenzo and I manage to take over 400 photos... I saw Ennio shooting trigger happy with a new Nikon D200 and Emilio Valdes with a Canon XT... plus a zillion of those small cameras... I wonder if we could put all photos together...

I was pushing hard by now...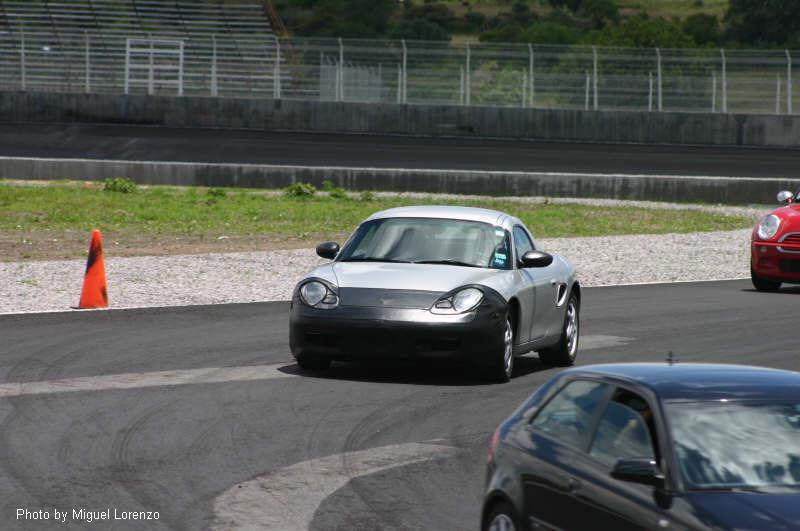 ... caught in traffic once again...  passing and pushing hard through traffic...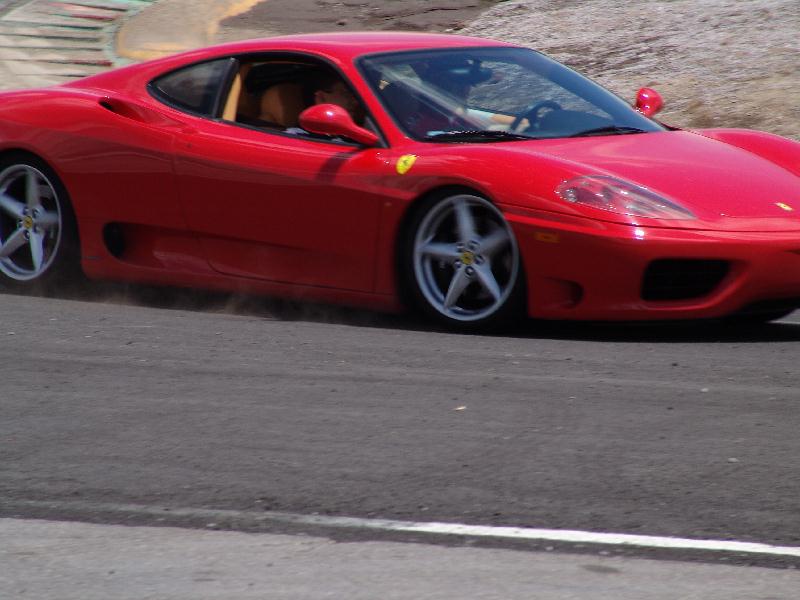 Ferraris going really fast by now...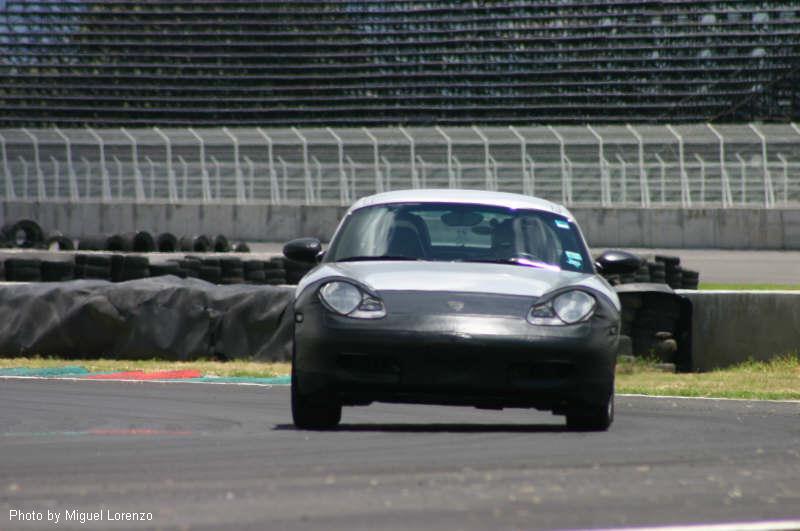 Laps continued all afternoon....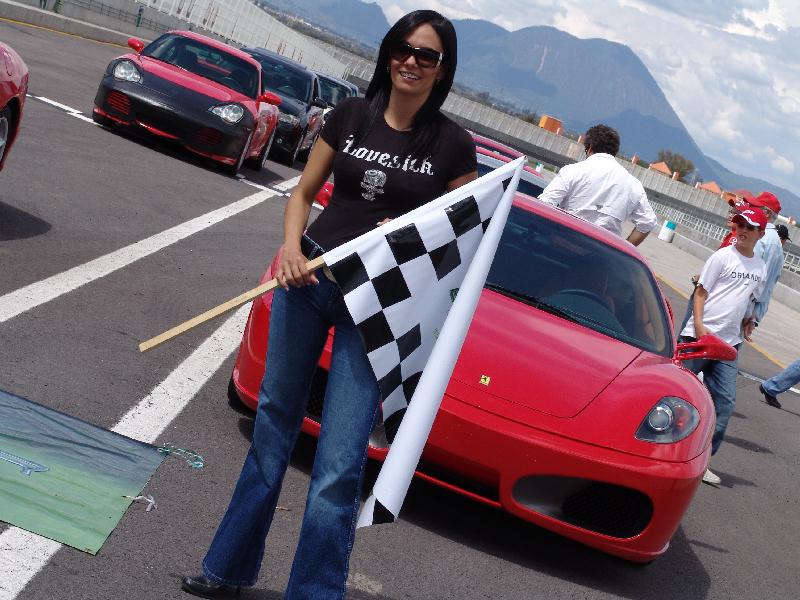 That's what I call a good end...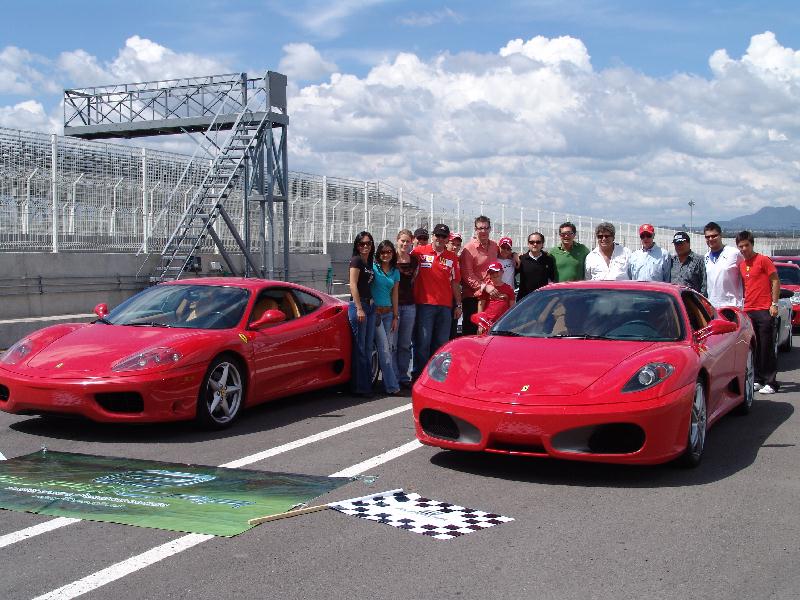 The mandatory group photo...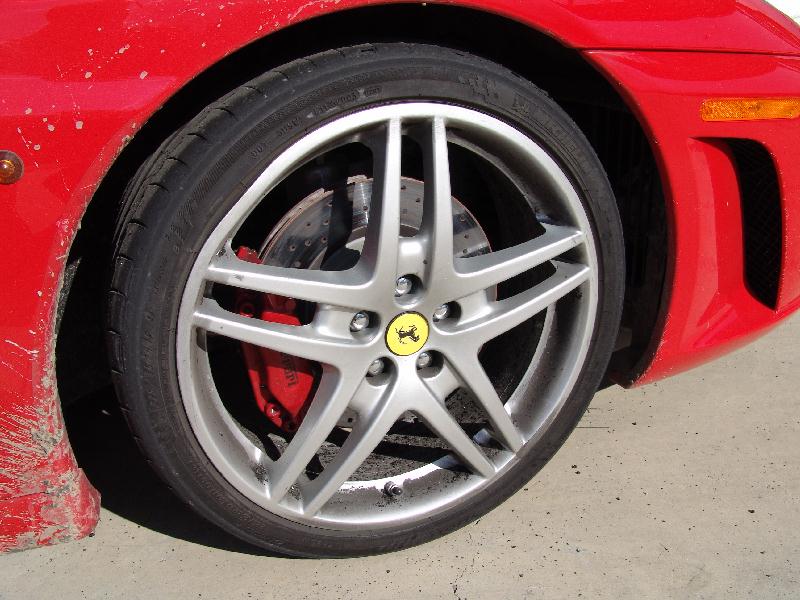 For those who had any doubt how we pushed our cars... here is the proof... this is a brand spanking new F430 BTW...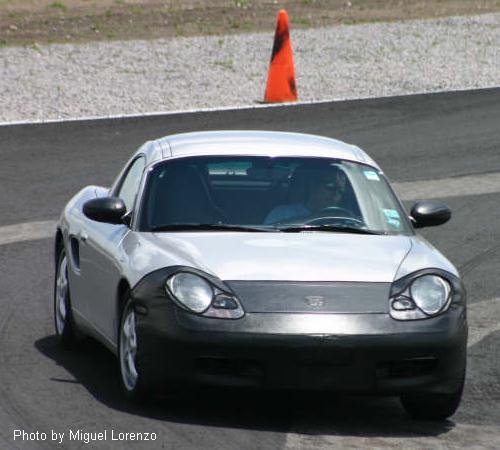 In the photo: Juan Huerta, Ennio Balcazar & Freddy Abraham, event organizers.

Tremendous day, over 120 laps and still wanted more...

I would like to thank: Freddy Abraham, Santos Zanella and Ennio Balcazar for the invitation.

Be ready for the next Tack Day Puebla... until then...

Frissen Gutierrez

Porsche Specialist & Porsche Owner since 1992