IPOC INDEPENDENT PORSCHE OWNERS CLUB

Newsletter 32 Track Day Mexico City by Mulsanne (1)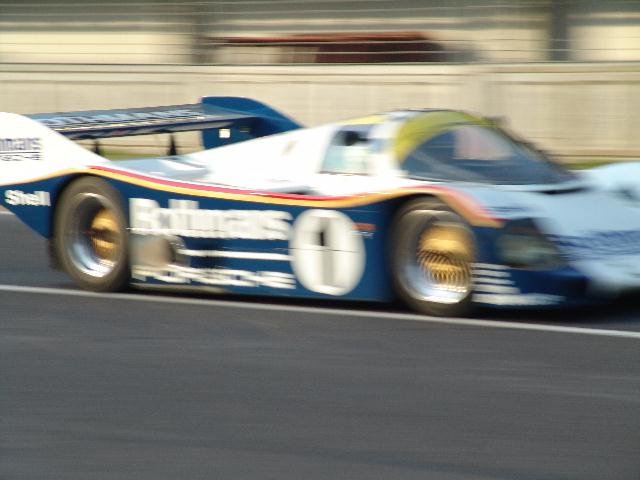 Mexico City, January 20th, 2007. Mulsanne and the Oliveros family celebrated their first LAS (Los Amigos de Sergio) event of the year at the Autodromo Hermanos Rodriguez. With an overwhelming assistance of almost 100 cars and exotics, the Autodromo became the perfect venue for this event. Plenty of open track time and a flair of luxury the LAS event resulted in a great success.

Let's check out the action...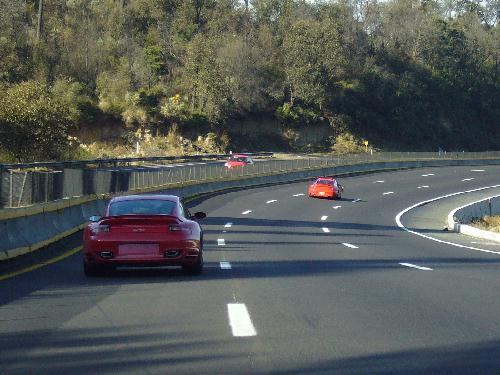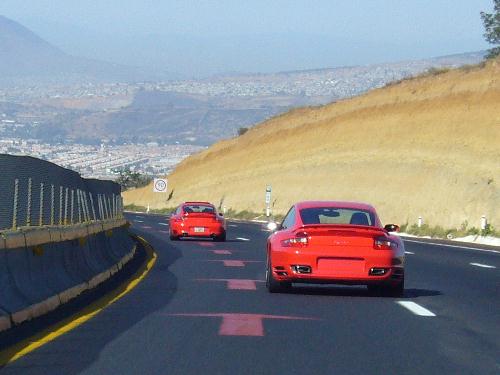 On our way to Mexico City...

Our transportation to the event a 997TT and a 996TT Evoms 600 in matching Guards Red... nice open road...

... and into Mexico City...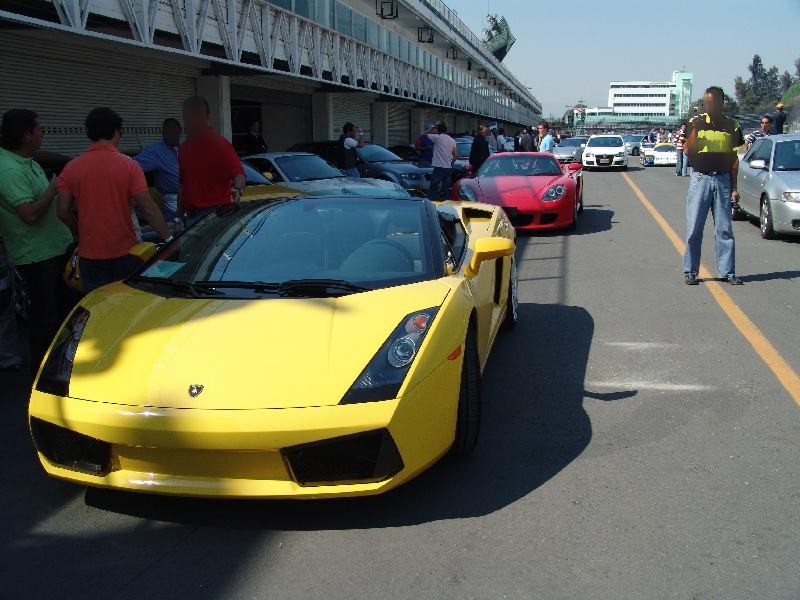 Upon arrival to the event we found a great ambiance and tremendous cars...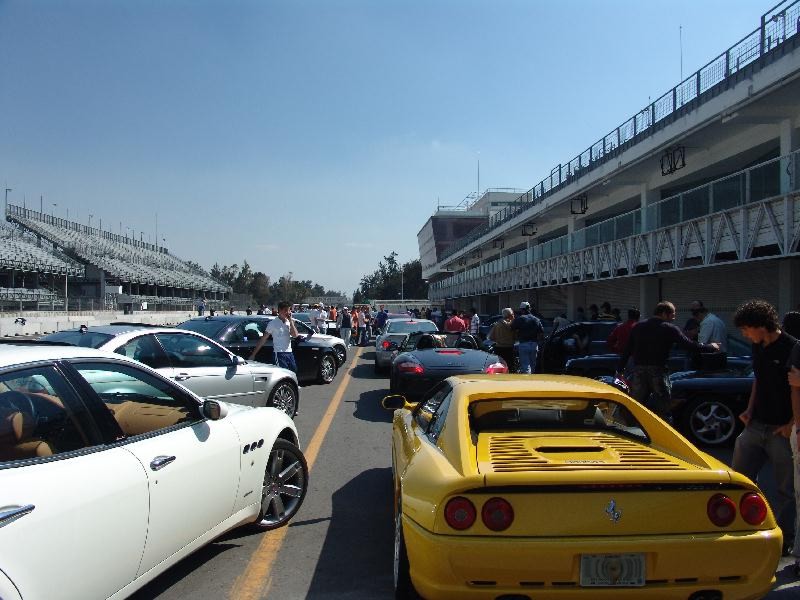 Pretty crowded paddock... everyone ready to hit the track...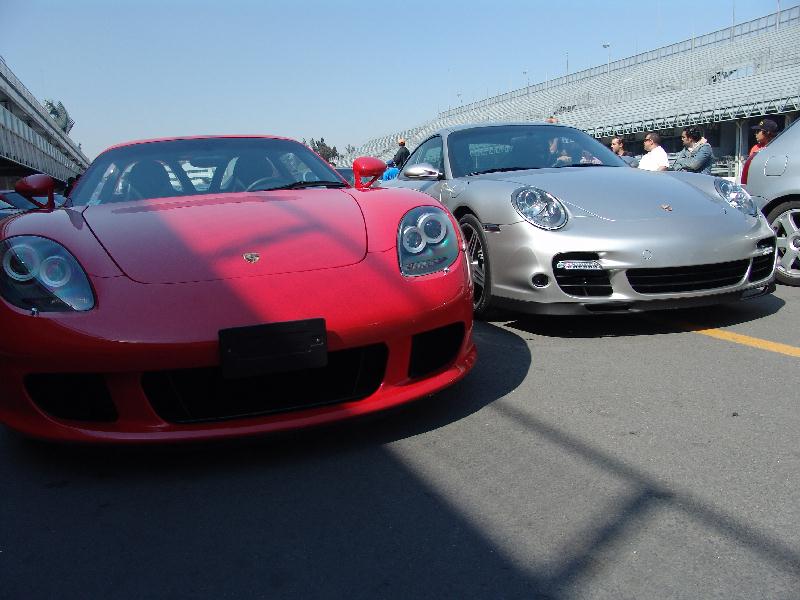 Porsche offers the best street/track combo bar none, exemplary durability for grueling Mexican road conditions and tremendous track performance just out of the box. Porsche owners and enthusiasts understand the unparalleled performance of Porsche sports cars and flocked the track for the LAS event to no surprise Porsche made up to the majority of cars on the track.

The ultimate Porsche combo... Carrera GT in bright and shiny Guards Red for track duties and 997TT in understated Artic Silver for daily duties at warp speed...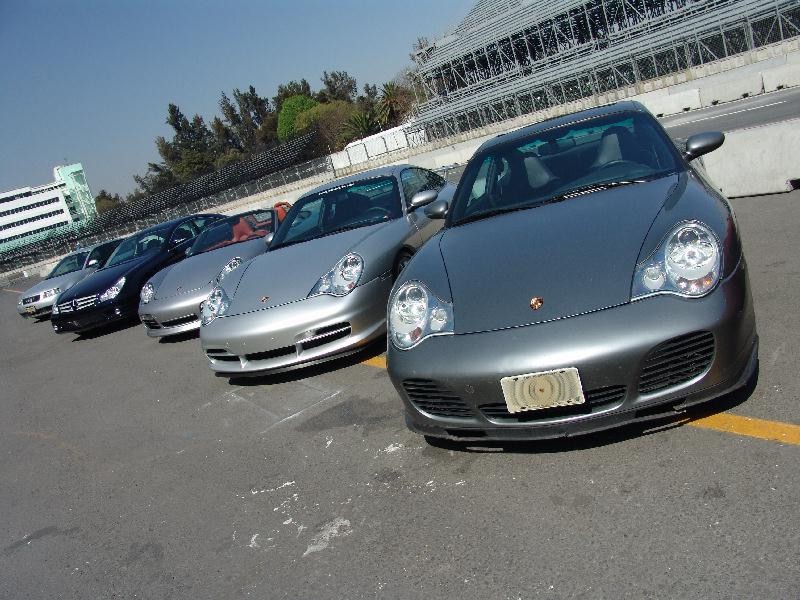 Porsches ready to hit the track...

Porsches-a-plenty... a high number of Porsches filled the Hermanos Rodriguez track...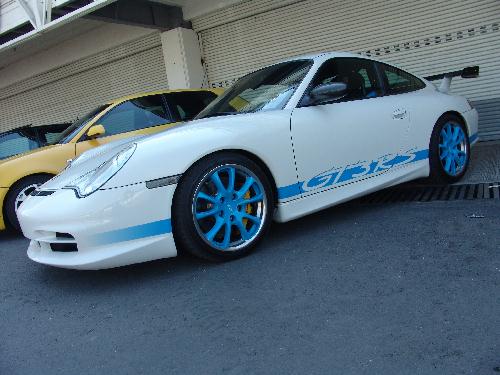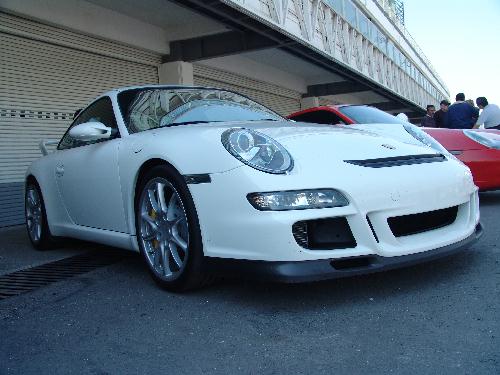 996 GT3 RS in blue livery tremendously fast around the track...

Brand spanking new 997 GT3 in its natural environment... the track...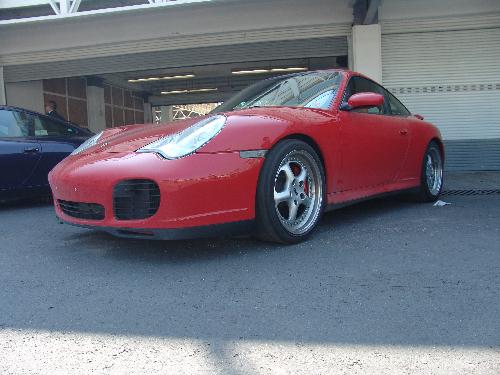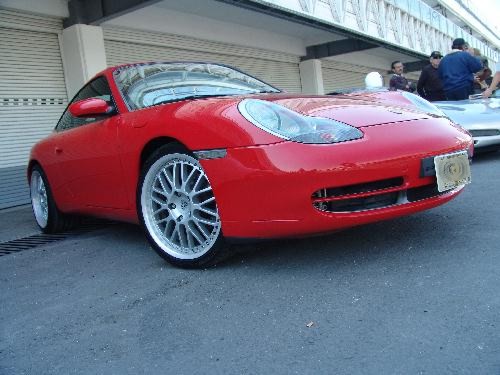 Autodynamica's Supercharged 996 C4S run close to the Turbos all day long...

Numerous MkI 996's made to the track... certainly the MkI aged well against previous comments...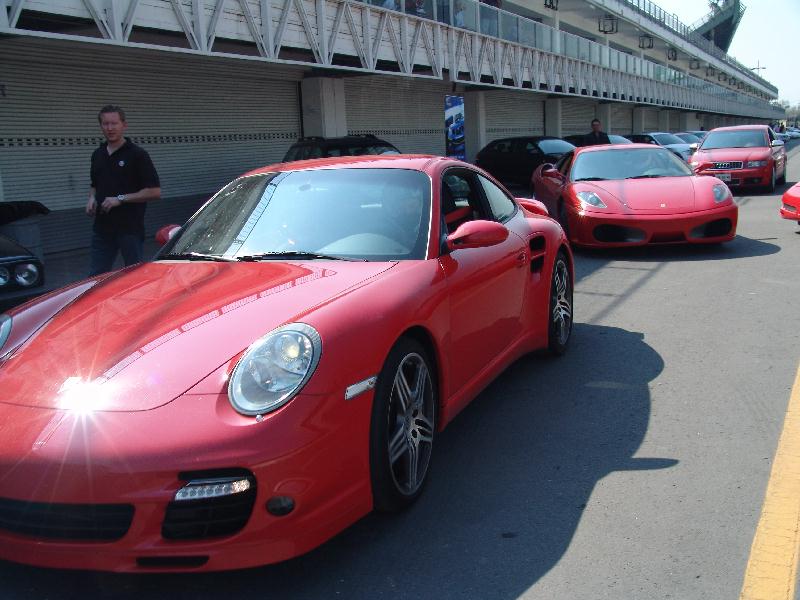 Bayito ready to hit the track in his new 997TT... Ferrari F430 lines up behind Bayito quickly... some people know where the fun is... if you want a challenge Bayito will make sure you have your share of fun in the track....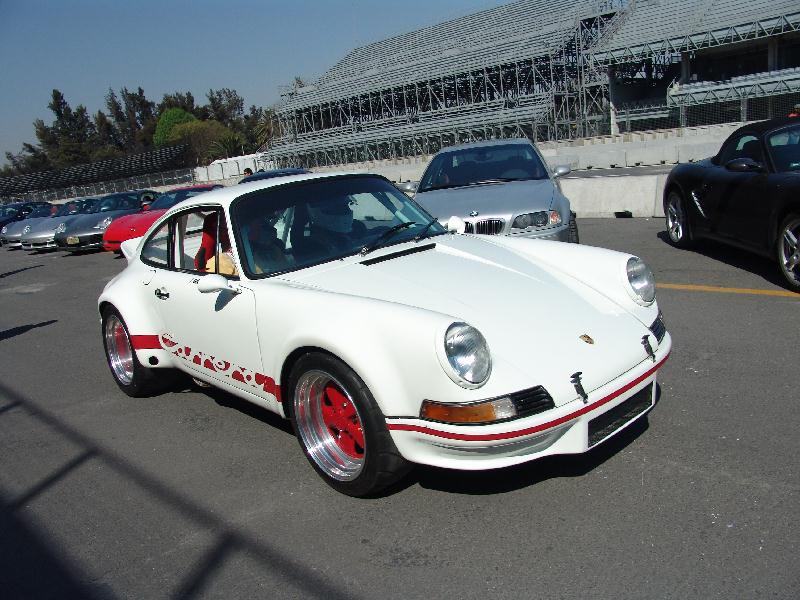 Certainly the best formula for track fun is to build a well prepared track Porsche... here CP shows his impeccable 911 Vintage racer which he brought along his new 997 GT3... yet another highly respected Porsche combo in our book...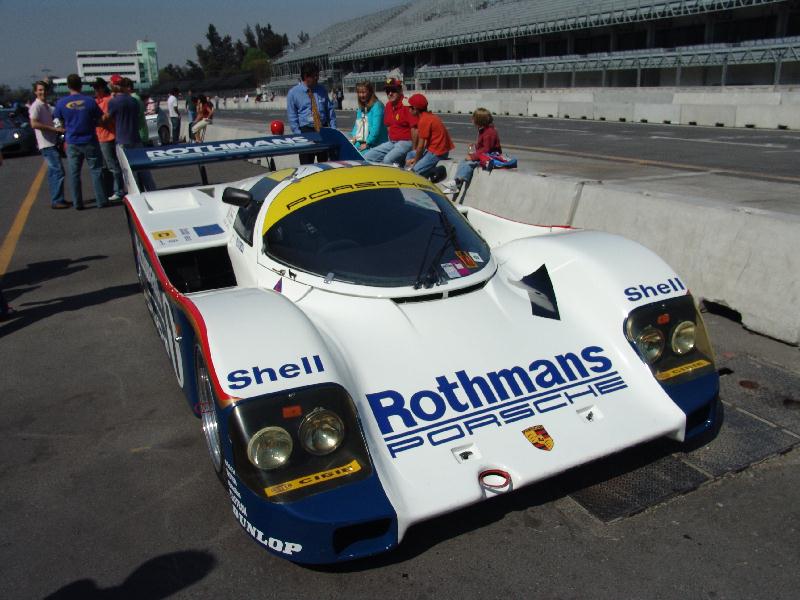 The Porsche 962 is the ultimate racer for any Porsche enthusiast... it will bring all the racing sensations plus the LeMans panache... amazing in correct Rothmans livery...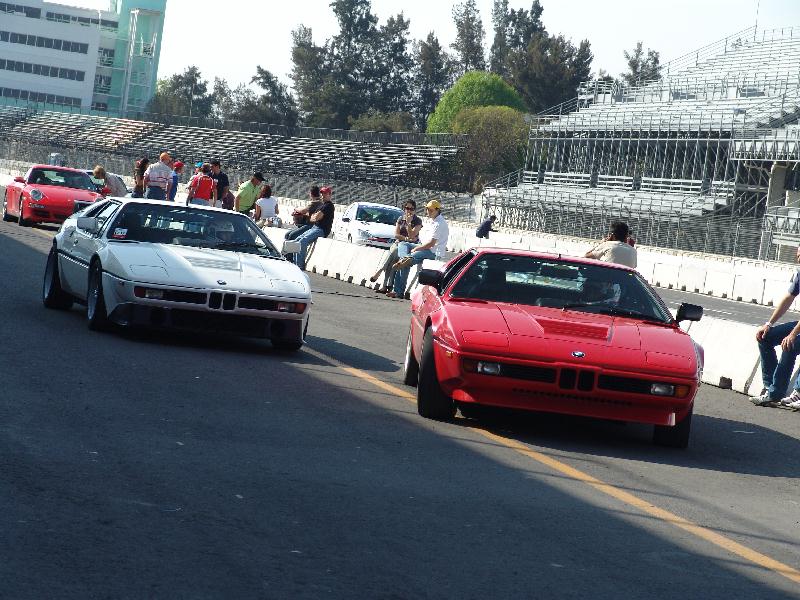 A pair of ///M1's leaded the ///M flag around the track...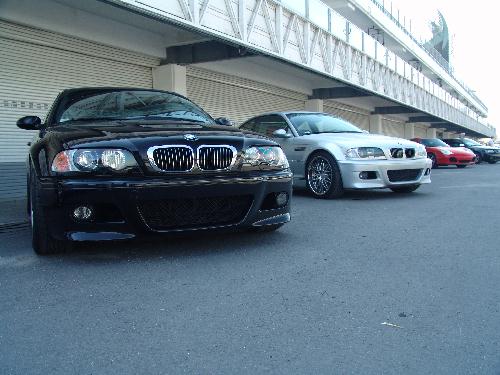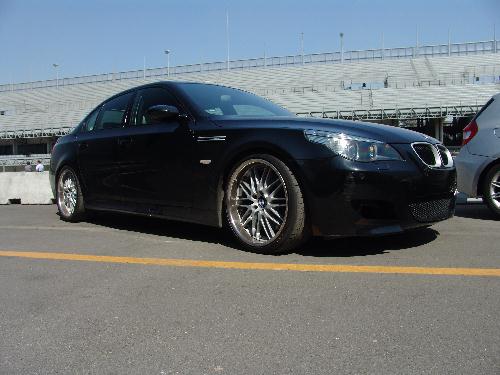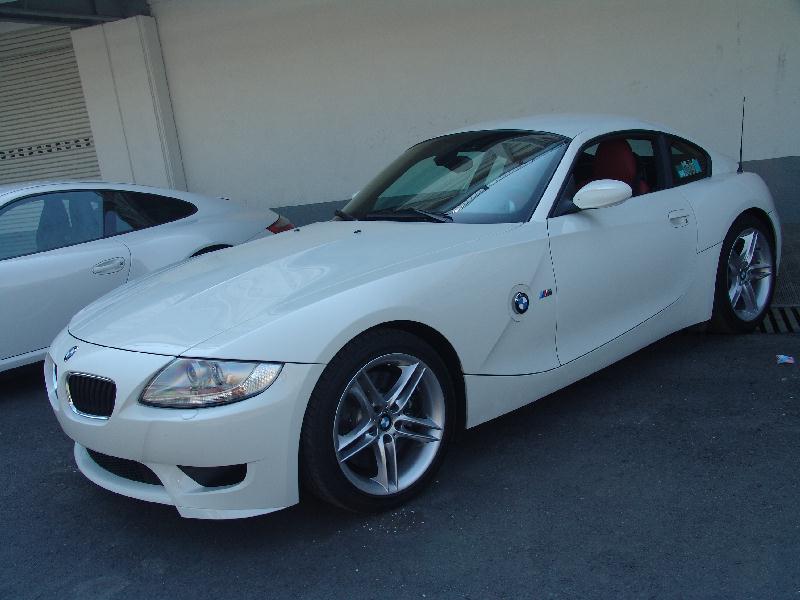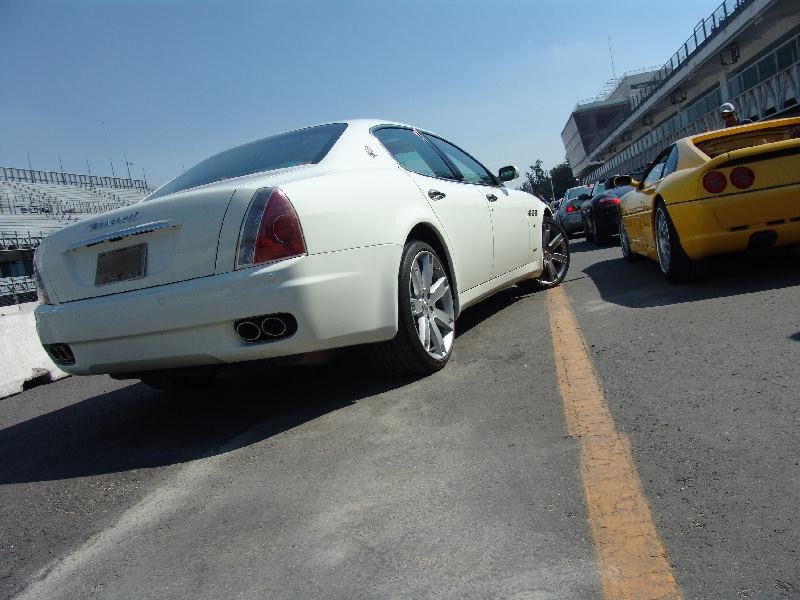 E46 M3's showed up in great numbers... some nicely modded...

Quattroporte's oversized proportions looked impressive... standing still...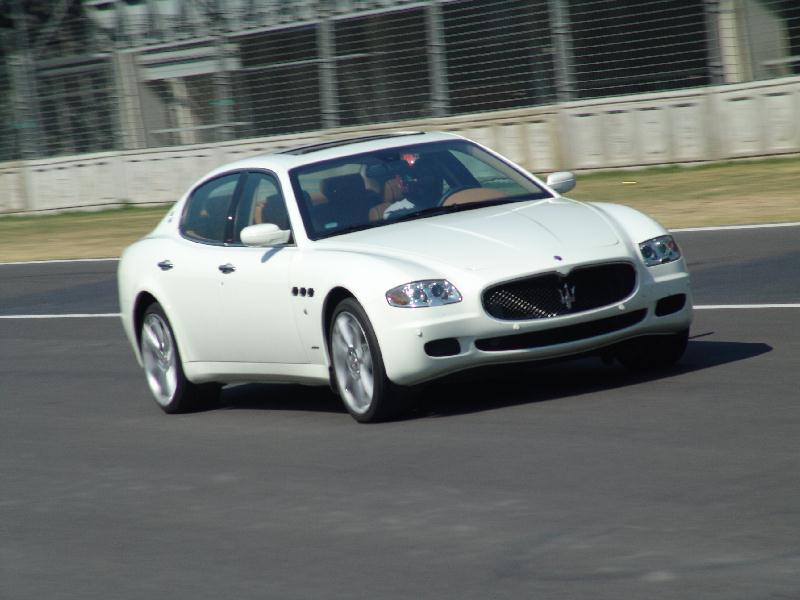 Quattroporte on the track...

... as well as on the track...  nice ubber sedan !!!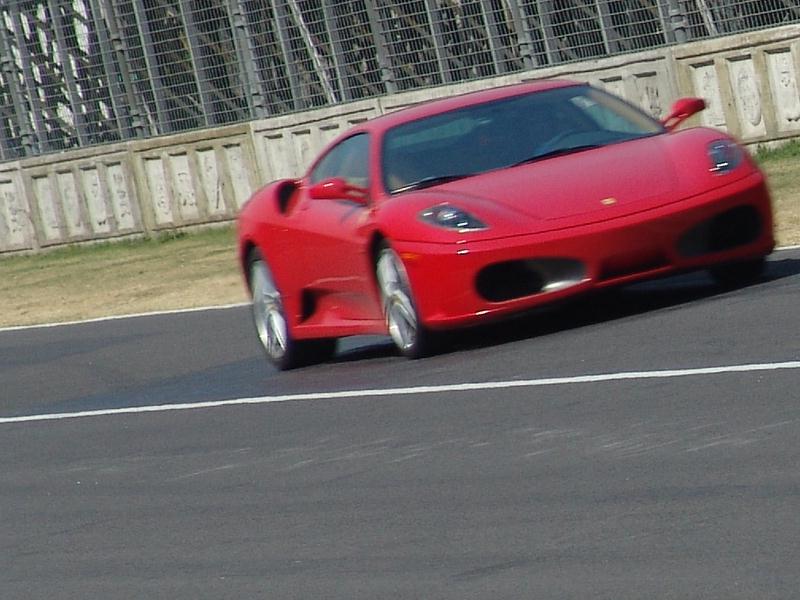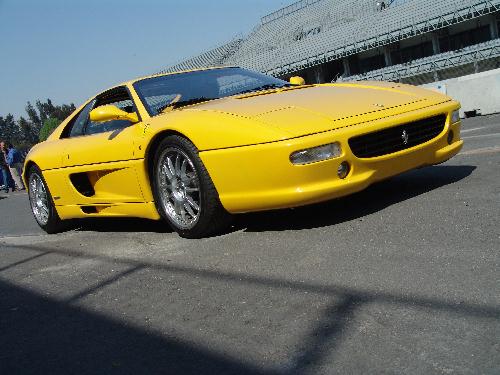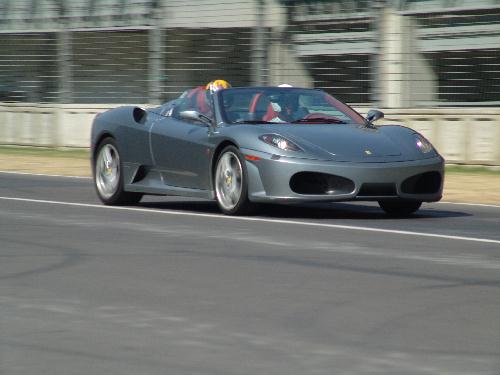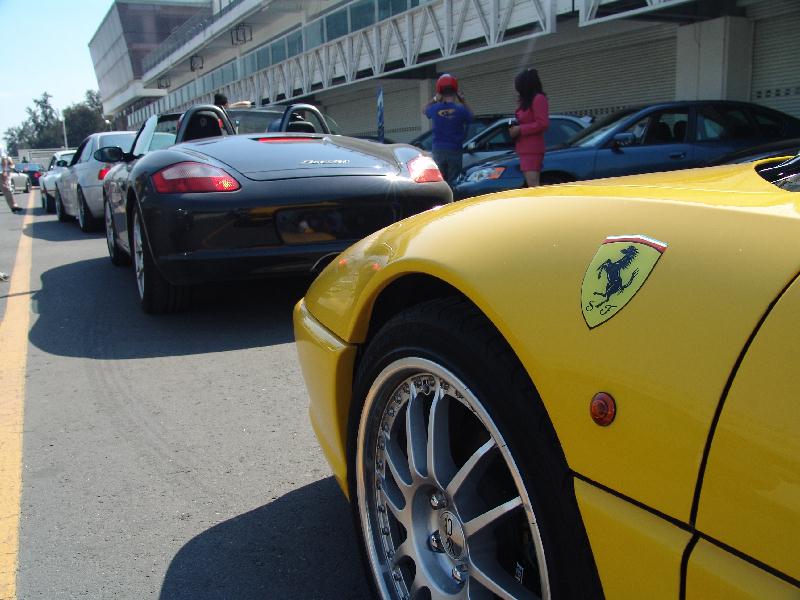 Ferraris hit the track in high numbers, most of them being red it was hard to keep up which one we had photographed already. Ferrari drivers were diverse, from the casual driver to the accomplished driver doing fast laps. Ferraris bring lots of panache to any event, tremendously sexy silhouettes and phenomenal exhaust notes complete the Ferrari experience.

F355 not in red... nice OZ's... lapping quite fast during the entire day...

Nice Gray with Red combo... something needs to be done with those DOT/USA yellow reflectors in the front bumper...

F355 displaying correct euroblinker...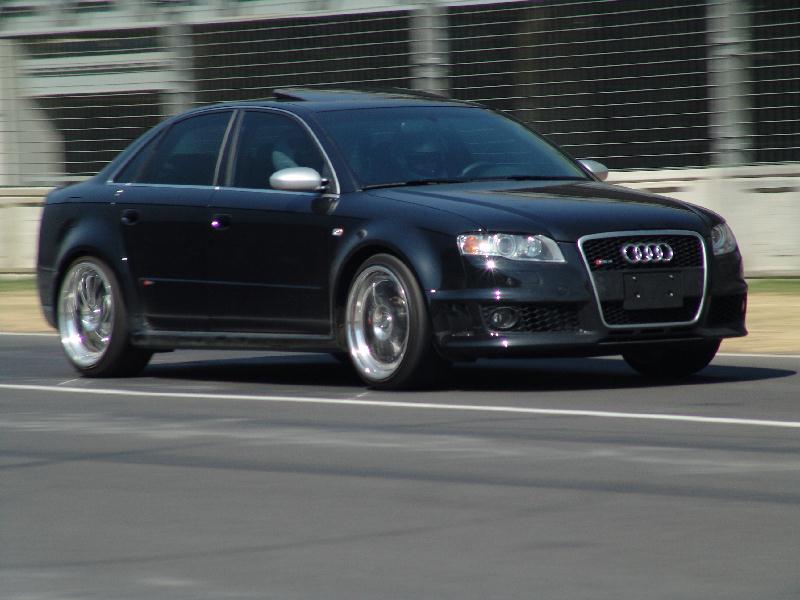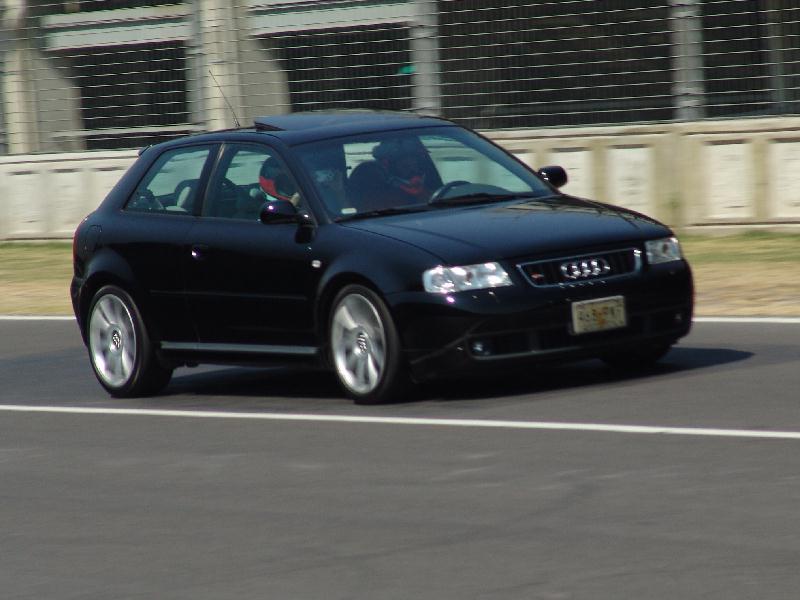 The RS4 is the ultimate German muscle car with a roaring engine and exuberant exhaust notes. Owner pushing his RS4 to the limit each lap...

S3's showed up in high numbers to the track. The sophisticated, luxurious and fast hatch is well appreciated among Mexican enthusiasts.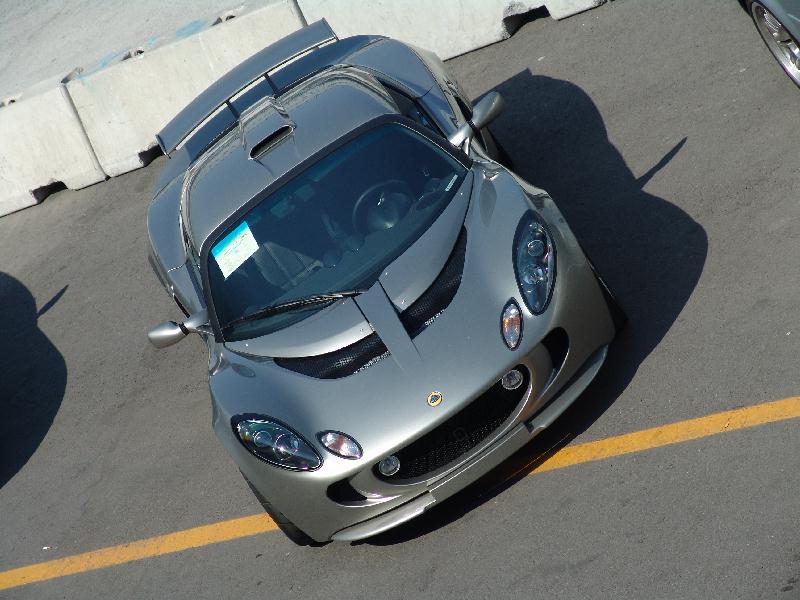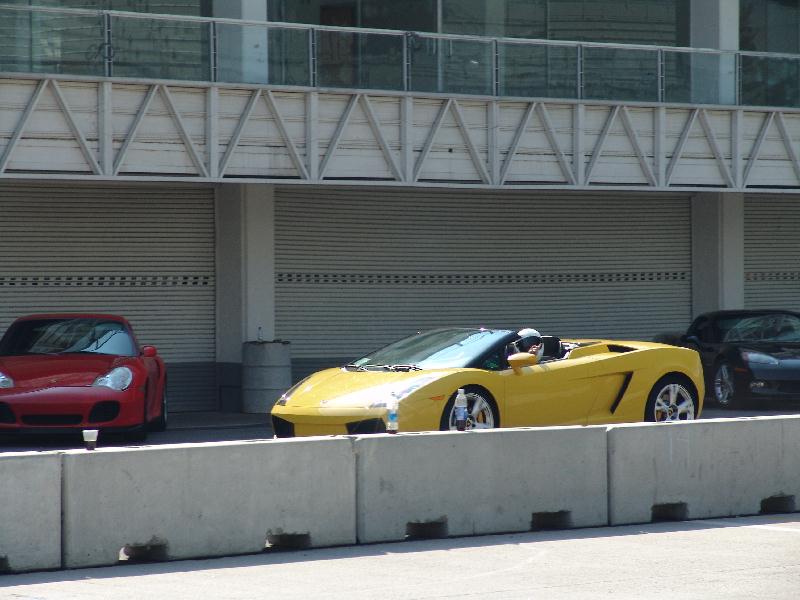 Lotus Exige S accounted for the only Lotus on the track. A quite low enthusiast base mainly due to close to none promotion of the brand and the products in our country. Track events should be filled with Lotus cars as intended by the factory, but negligence and divergence has caused an absence of Lotus high performing vehicles to enthusiast events.

Astonishing Gallardo Spider through the paddock...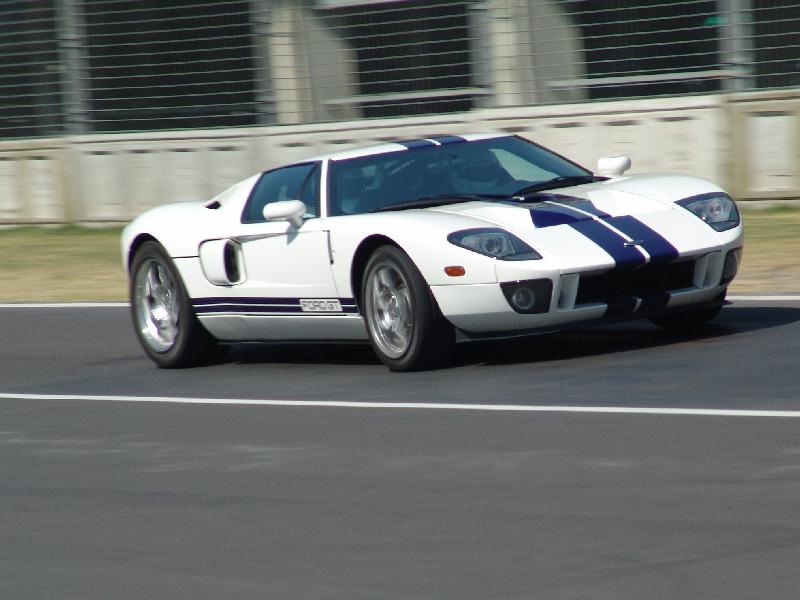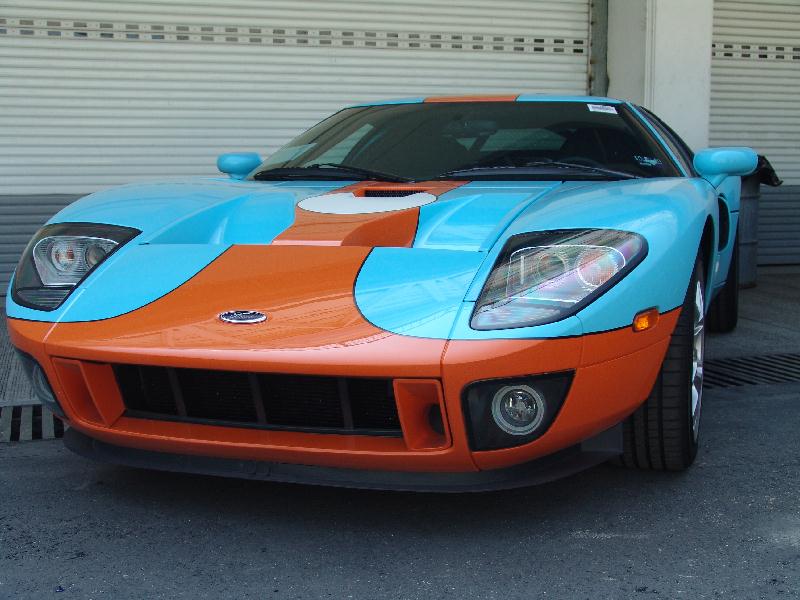 GT40 in white with blue stripes... nice roaring sounds at speed...

LeMans/Gulf livery makes this GT40 special...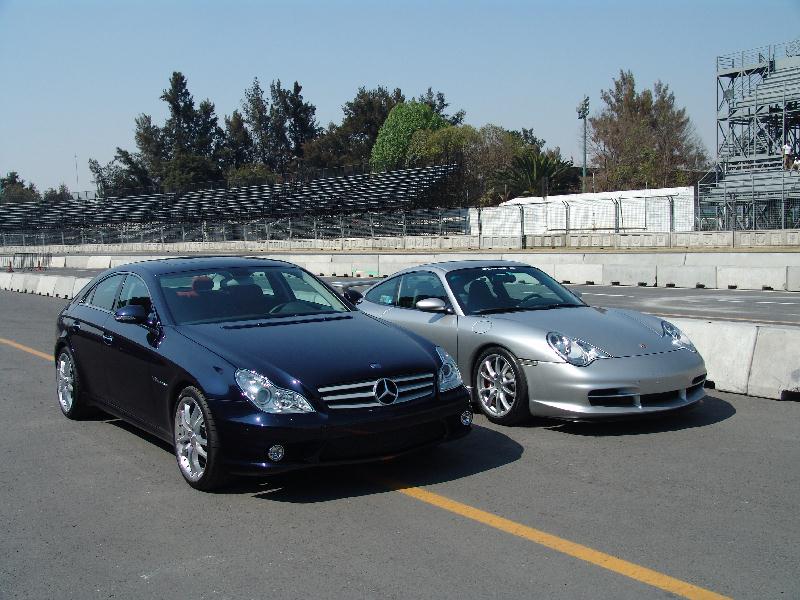 Arrive in your Babus-ized Mercedes CLS55 AMG and drive your Porsche 996 GT3 on the track. Amazing combo, nice !!!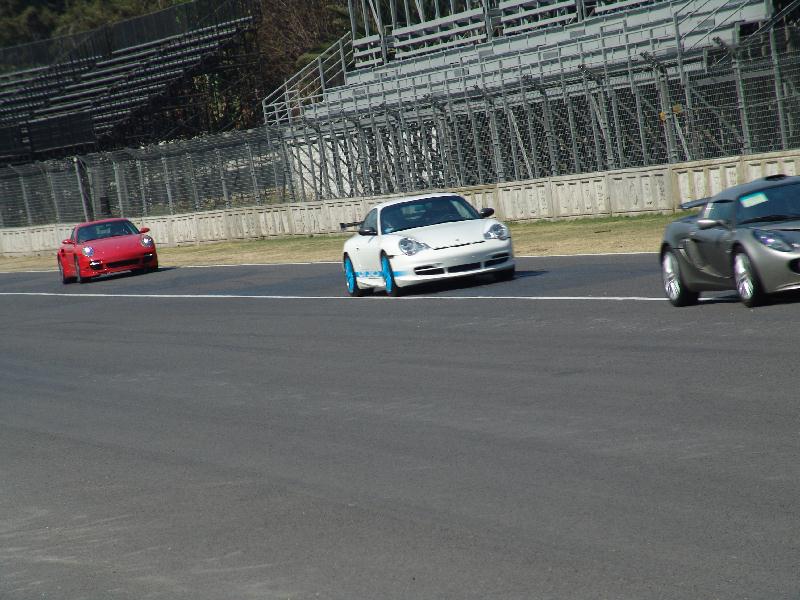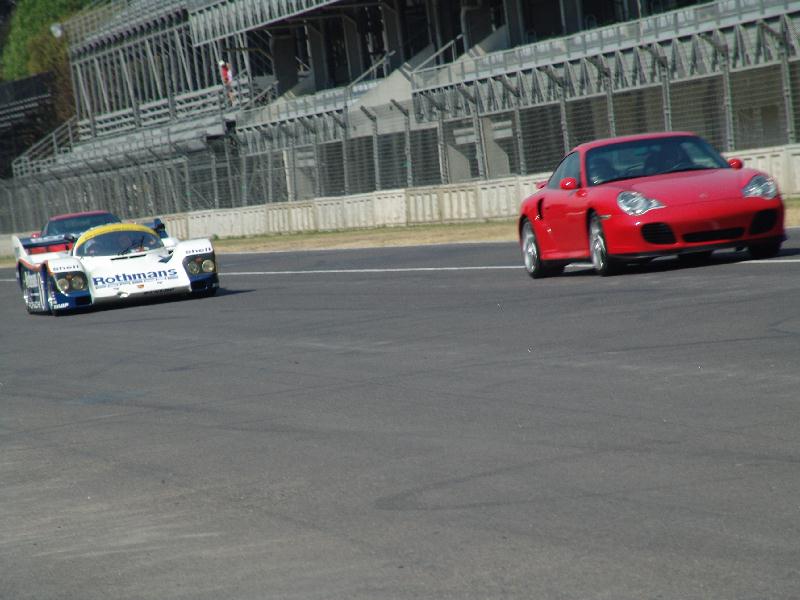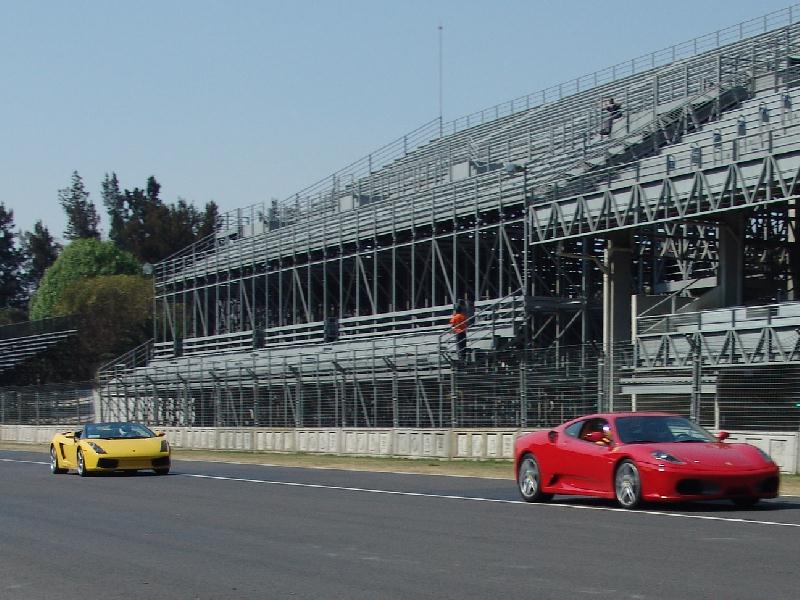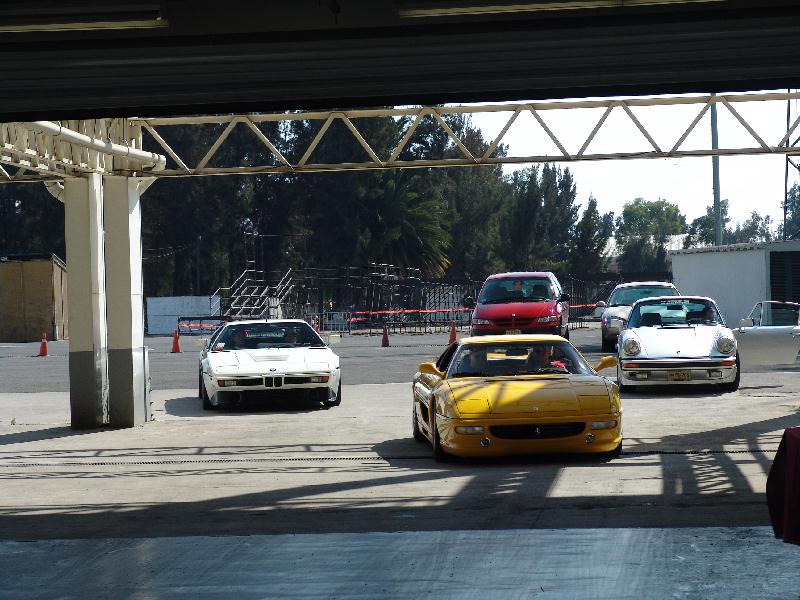 Exige S about to be passed by GT3 RS and 997TT... this was a nice display of speed and good driving...

962 simply amazing... 996TT Evoms 600 ubber fast and accomplished...

Gallardo and F430 together on the track... yet another nice display of speed and fun on the track...

... back into the paddock... Ferrari F355, ///M1 and Porsche 911... nice shot...

///M5's made themselves present at the track... this very example wearing "20 Breyton wheels...

///M coupe in shiny white...

An amazing day... congratulations to each and every participant for superb driving and comradery... thanks to Mulsanne for their hospitality and admirable organization... great weather, unparalleled display of cars, breathtaking driving and outstanding track made for a matchless day... until next time...