IPOC INDEPENDENT PORSCHE OWNERS CLUB

Newsletter 36 Porsche Club Puebla Veracruz Drive

"We already know the Puebla Region of the Porsche Club Mexico is not the largest but certainly has proven to be the fastest in Latinamerica bar none"

The Puebla Region of the Porsche Club Mexico had its second event of 2007, a GTG & Drive to Veracruz. A tremendous 2 day event that not only had the fastest Porsche cars of the region but it also carried impeccable organization throughout the 2 days. The directives of the Puebla Region did an astonishing effort, lining the route, finding the places to stop for food and sightseeing, etc. Under the command of Frissen Gutierrez and Fernando Bayo the event started early in the morning...

Let's check out the action...

Impeccable organization, astounding route and amazing cars... we would like thanks all participants for a great event, tremendous driving and great fun !!!

We at the Puebla Region strive for a greater Porsche community, better events and integration of family, we are gaining momentum and it shows...

once again thank you and until next time...

Frissen Gutierrez

Porsche Specialist & Porsche Owner since 1992

Photos by: Frissen Gutierrez, Kike Cortes & Autodynamica.

Thanks to:

Porsche de Mexico

Autodynamica

Genaro Castillo / Route Consultant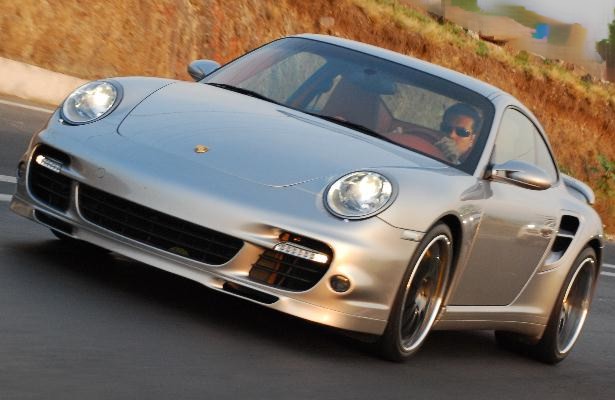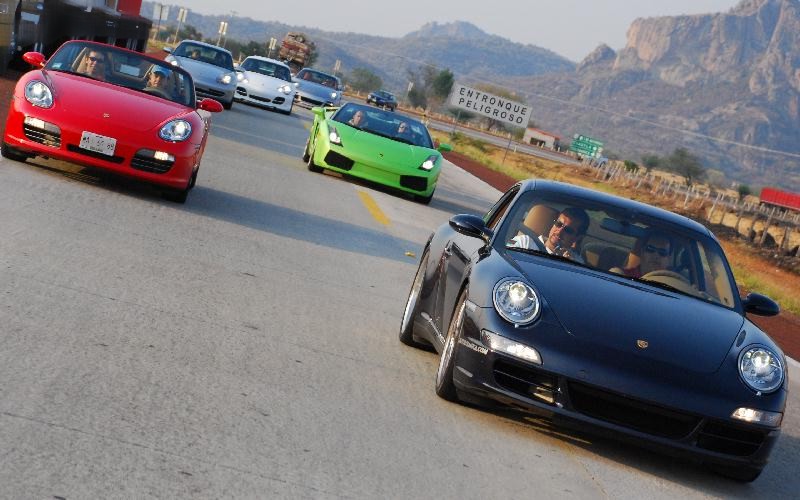 For the guys coming from Mexico City things started very early in the morning, the reward, an open road...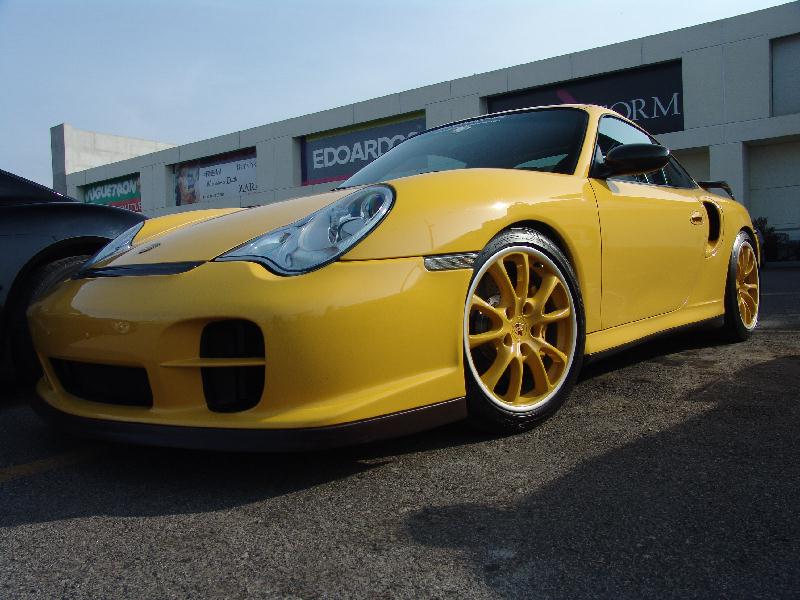 Our designated caravan leader a 996 GT2 awaits for the Mexico City leg...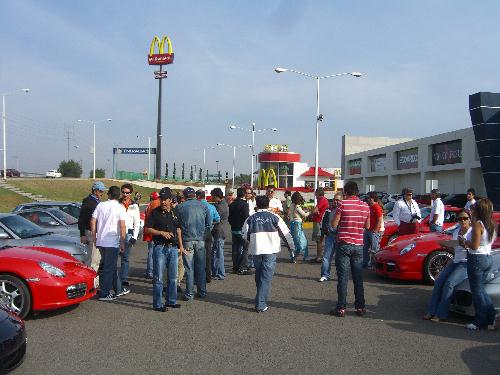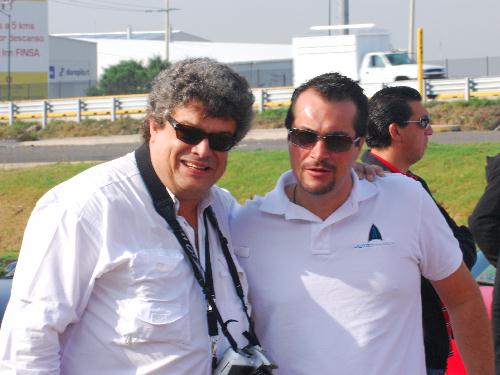 The Puebla Region is now famous for its synergy and friendship...

Miguel Lorenzo one of the Puebla Region founders with Carlos Galan from Autodynamica. Autodynamica is the Region's "Tuning Partner" you may find them at: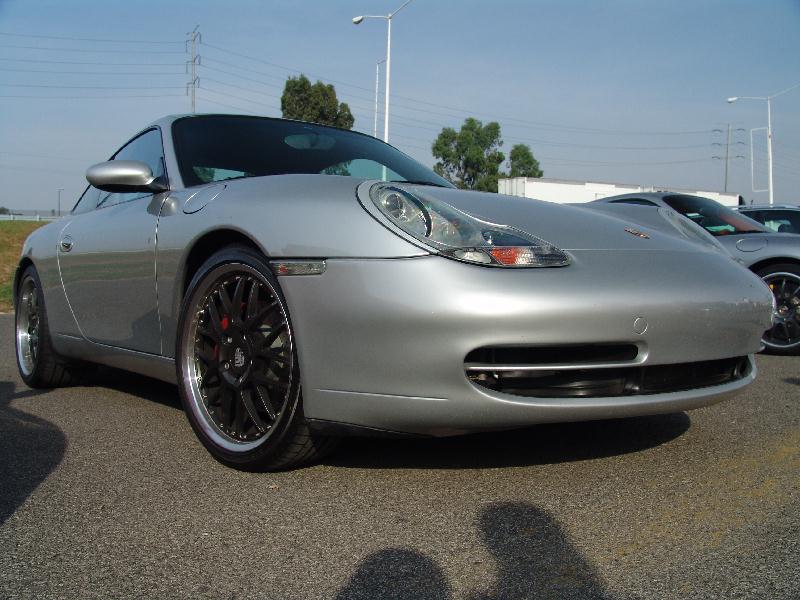 Checking out the rides we found this impeccable MkI 996 running on Champion wheels... very nice!!!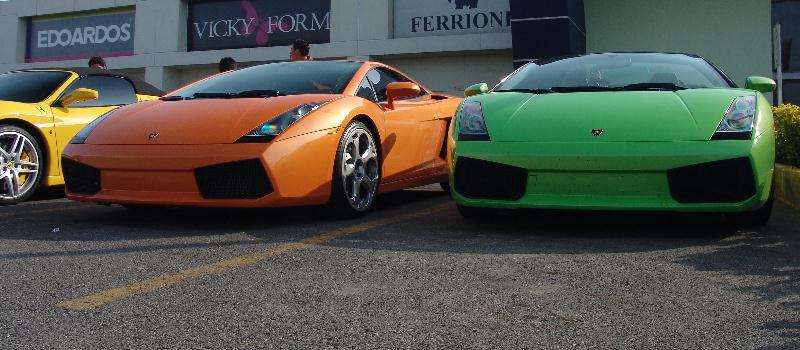 Arancio Borealis or Verde Ithaca? Coupe or Spyder? Our special guests had it figured out, Arancio Coupe and Ithaca Spyder...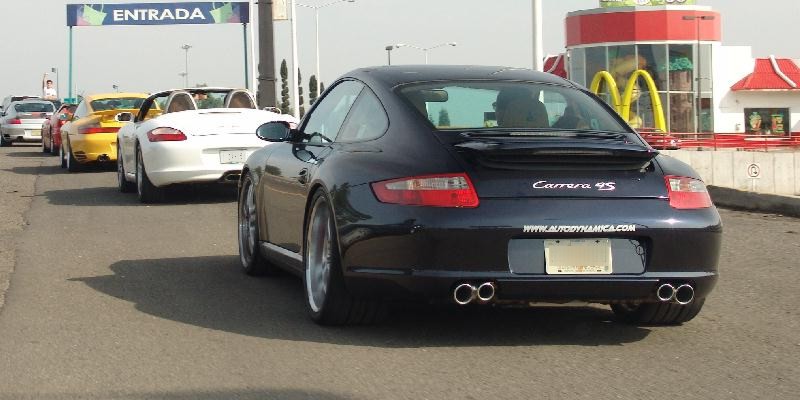 With astounding punctuality the caravan started to move... here we go!!!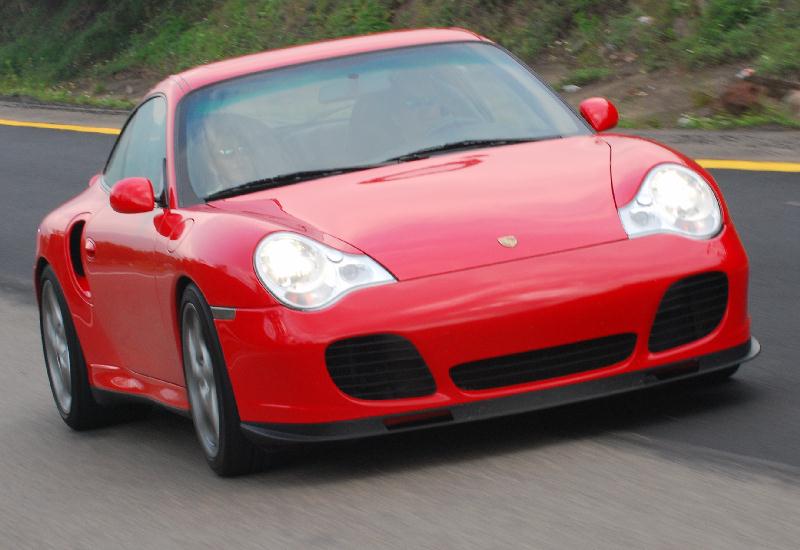 The Evoms 600 was a solid front runner carrying 3 generations of Porsche enthusiasts...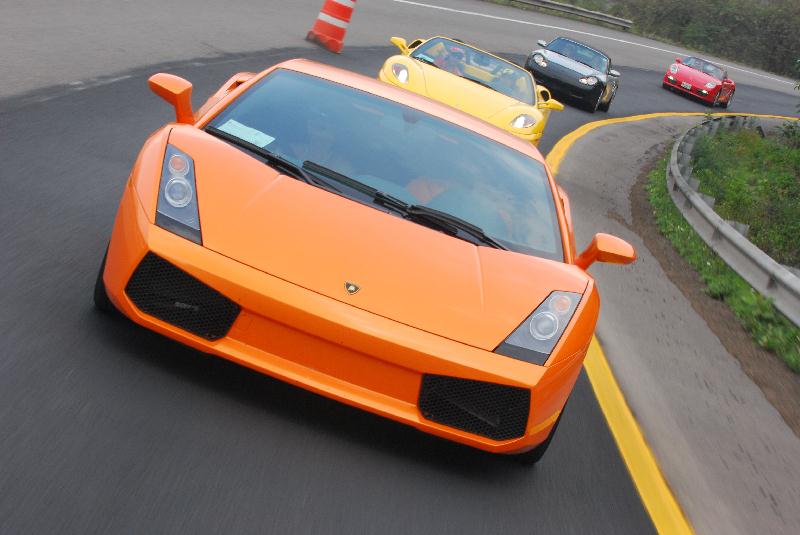 No words, simply astonishing photo...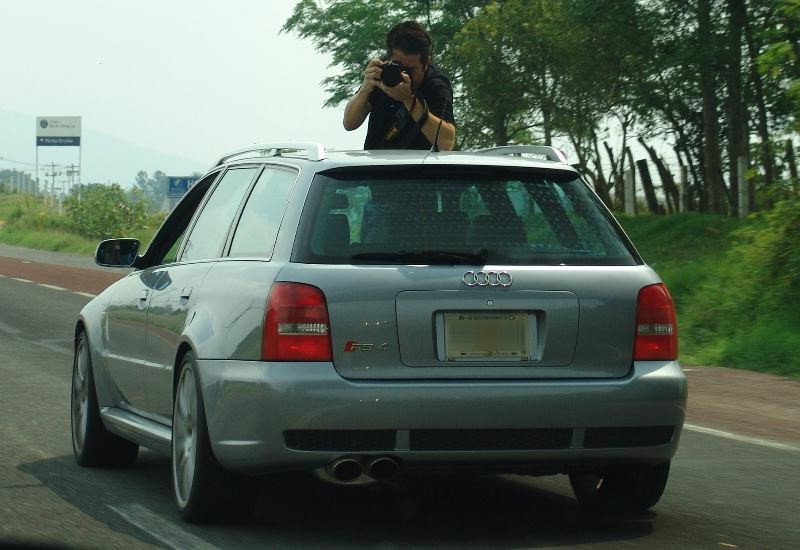 Wanna know how we got those shots? Starting with a 500hp RS4 assured the speed required, Avant form proved important when carrying all photo gear and equipment, great driver and last but not least a photographer willing to stick his head out at 185 mph... that is how...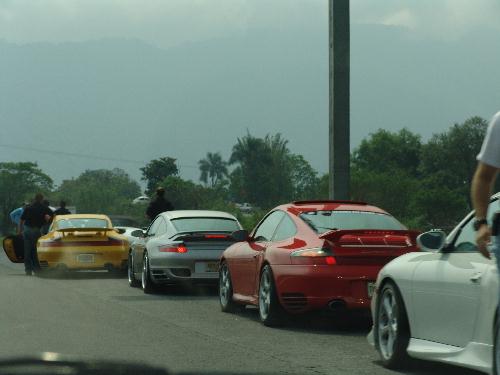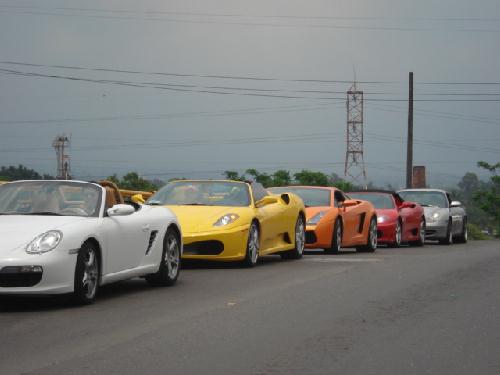 Italian sandwich with Rye...

We almost missed the first stop... Ruf wing on top of Speed Yellow 996 C4S looks amazing... later cars were no slouch, 997TT 600hp, 996 C4S Supercharged, TechArt 996 C4S... on and on...

...our Italian guests were confined to a sea of Porsches...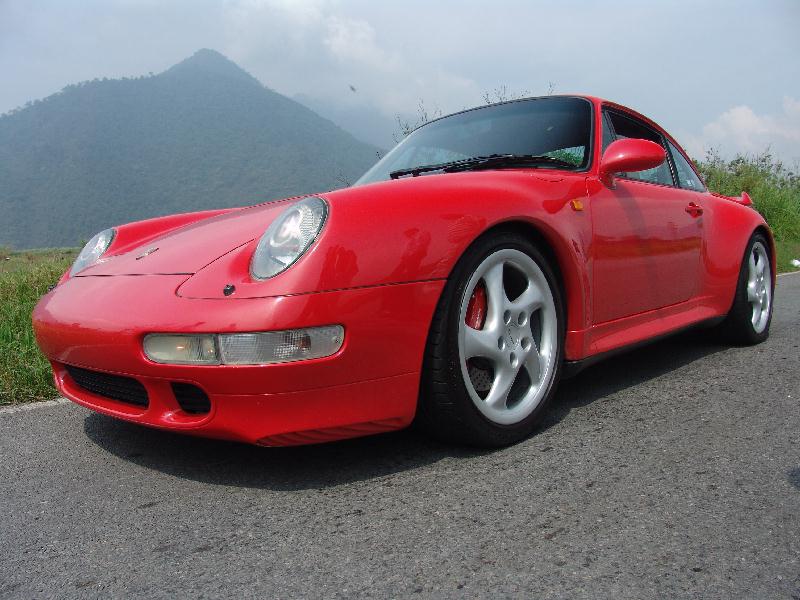 The 993TT was the only air cooled Porsche in the group, amazingly fast!!!

Later we would go up those mountains in the background... yes really!!!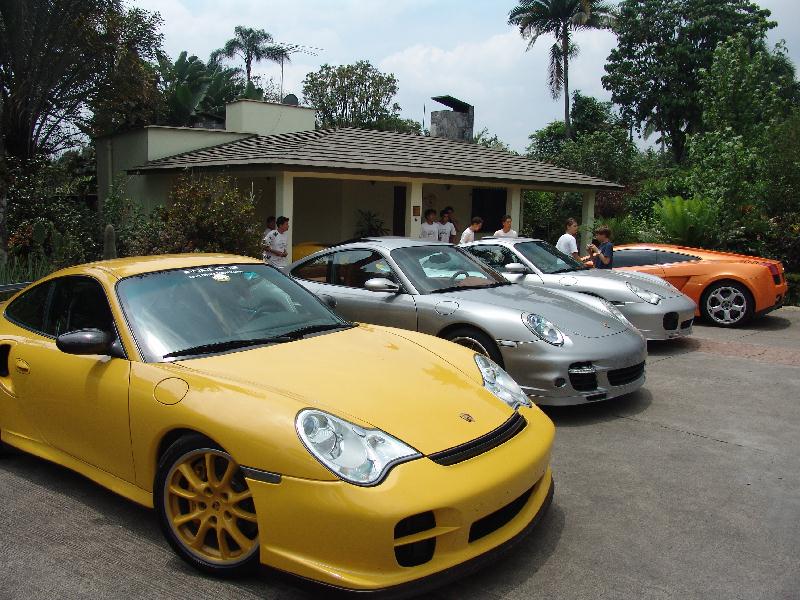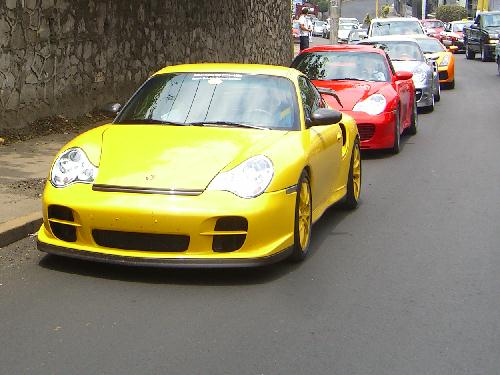 We headed to Fortin de las Flores where breakfast was served... locals came over to look at the cars...

The terrace gave us great view to the amazing flora of the region, tremendous comradery among participants is shown...

After a long breakfast our leader GT2 shows the way...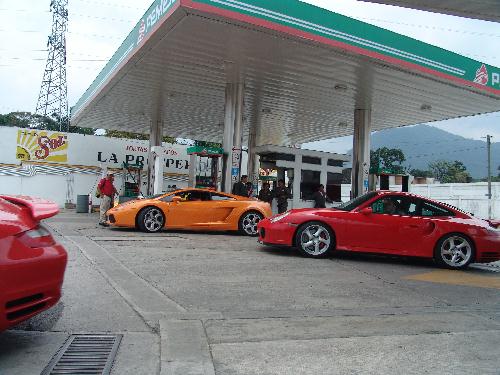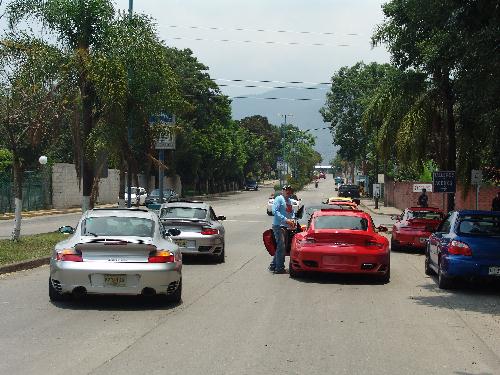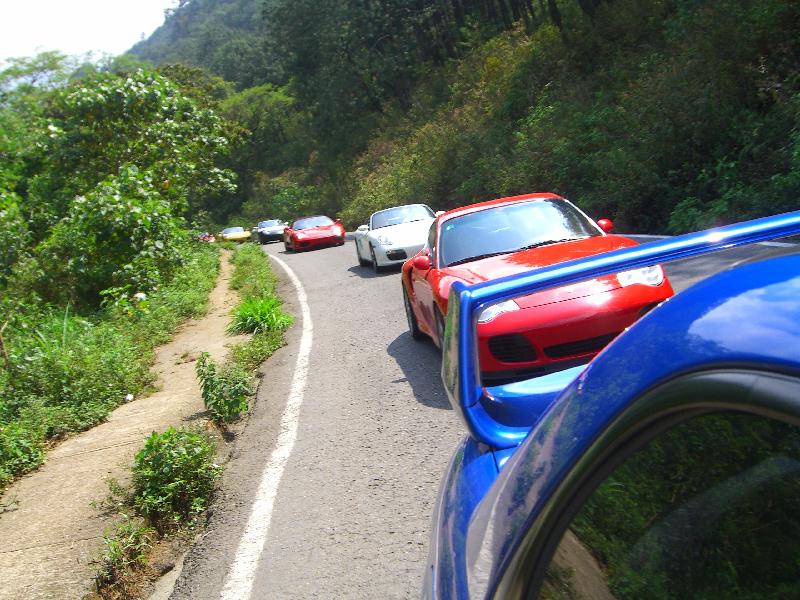 Knowing what was about to come we encouraged everyone to gas up... to make things faster we divided into three groups and attacked the gas stations around town... this was my group...

Extraordinary organization made regrouping fast and easy... everyone ready?

On our way to the most extenuating part of the trip...

The Cordoba-Zongolica route required an amazing effort from the organization. An extremely difficult road was ahead of us, where man and machine were going to be tested to the limits. Our very own Fernando Bayo did the route twice before taking over 4 million worth of cars into such roads. Two extra safety trucks were used in this part and we divided the group into for each group with a leader. Federal Police helped through out the route at strategic points. This was no easy feat for anyone, really.

On our way to Zongolica...

Pro driver Kike Cortes was in charge of the 3rd group in his very own WRX... great leader...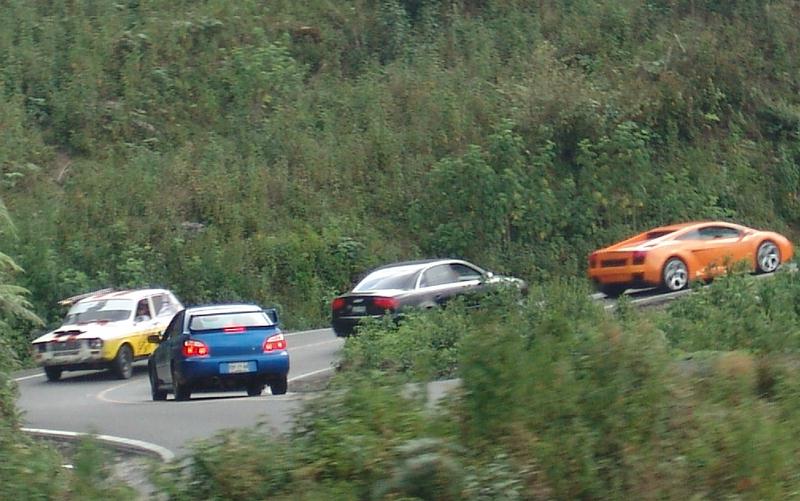 Not many photos from this part of the trip, either they were driving or on video but very few shots... this one is mine on the way back and shows the difficulty of the road... imagine over an hour of turns like that... with a fall of many hundreds of feet on your side... wow!!!

Showing the contrasts of Mexico... leader GT2 trying to get on the highway over a myriad of speedbumps... 997TT follows fast...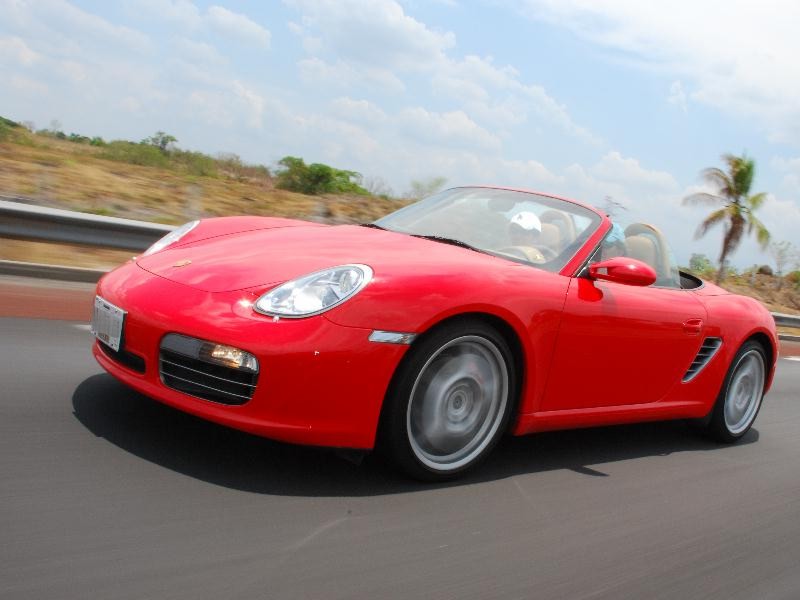 Not from the catalogue...

Now many will think I got this shot from a Porsche catalogue but no, actually this was taken just before entering Veracruz at full speed...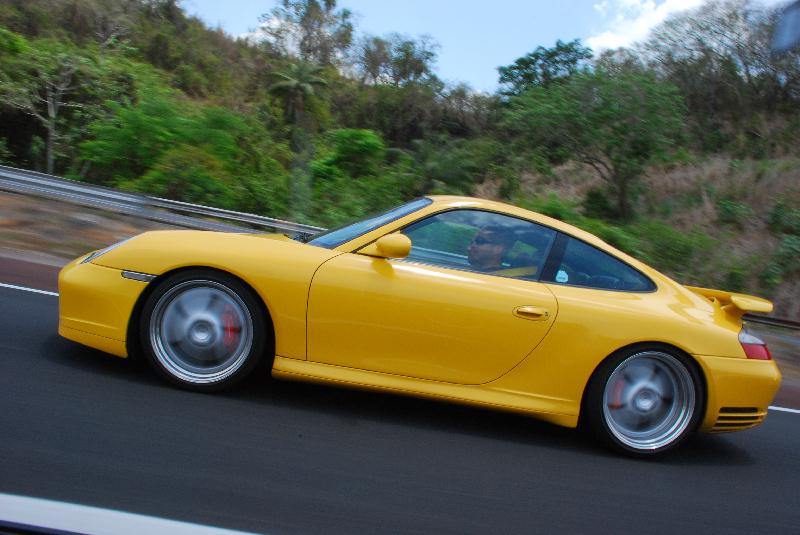 Huge RH Alurad sourced Gemballa marketed wheels, ultra lowered with H&R coils and topped with a Ruf wing, this 996 C4S was amazing... yes we are the fastest Porsche Club Region in Latinamerica for sure... did I mention the myriad of engine tweaks this C4S has?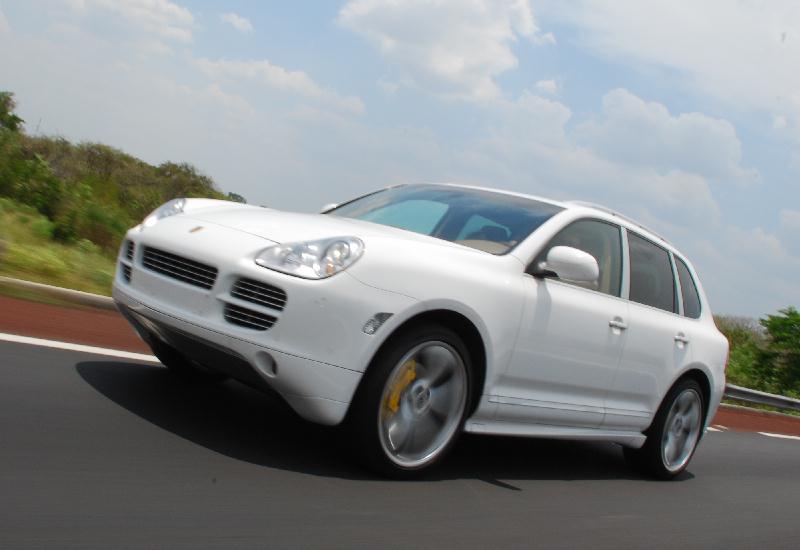 The Puebla Region fully integrates the Porsche Cayenne into its events as intended by Porsche. The Puebla Region has a great base of Cayenne owners among members and will target Cayenne specific events in the future... stay tuned!!!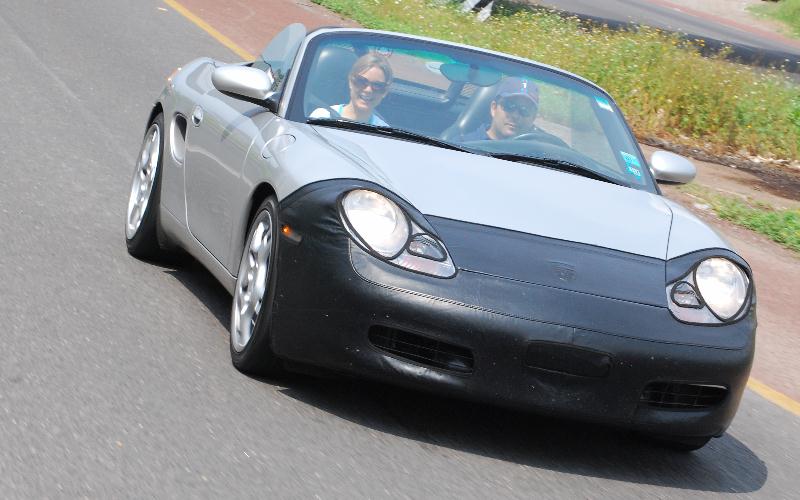 Frissen Gutierrez, Porsche Specialist behind the wheel of his MY2000 986 Boxster 2.7L M cruising with now Porsche enthusiast Mary.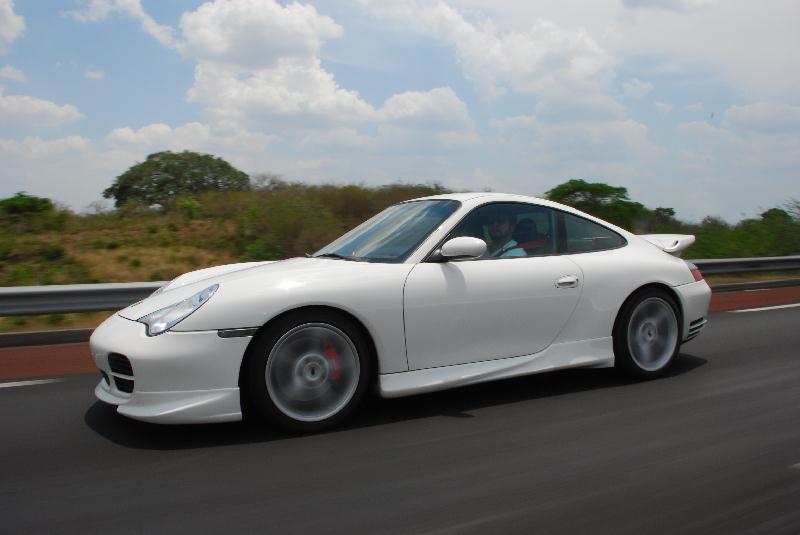 996 C4S featuring full TechArt equipment... very fast...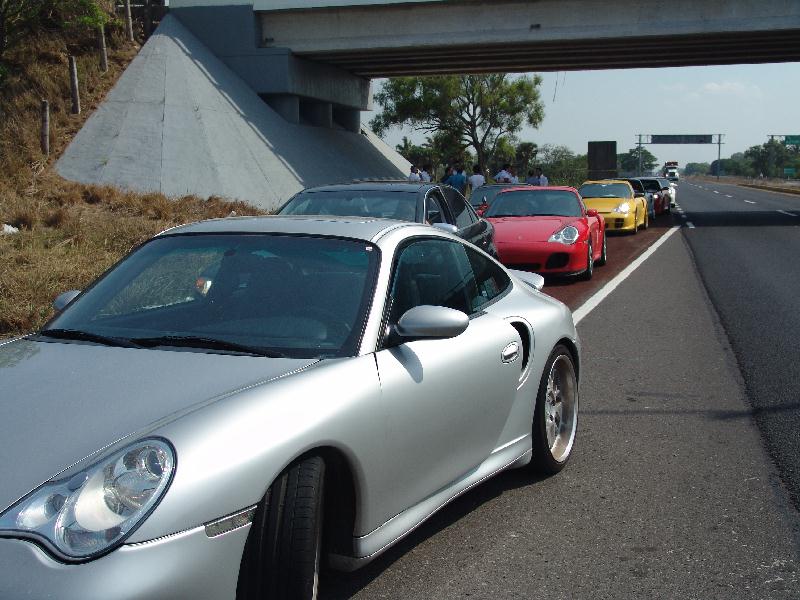 Regrouping to enter Veracruz...

Regrouping and taking note of top speeds... Porsche GT2 and Lamborghini Gallardo 315 kph (195 mph) Porsche Turbos 997TT, 997TT 600hp, 996TT Evoms 700 & 600 and Ferraris reported speeds from 290 to 305 kph (180-190 mph)... amazing !!!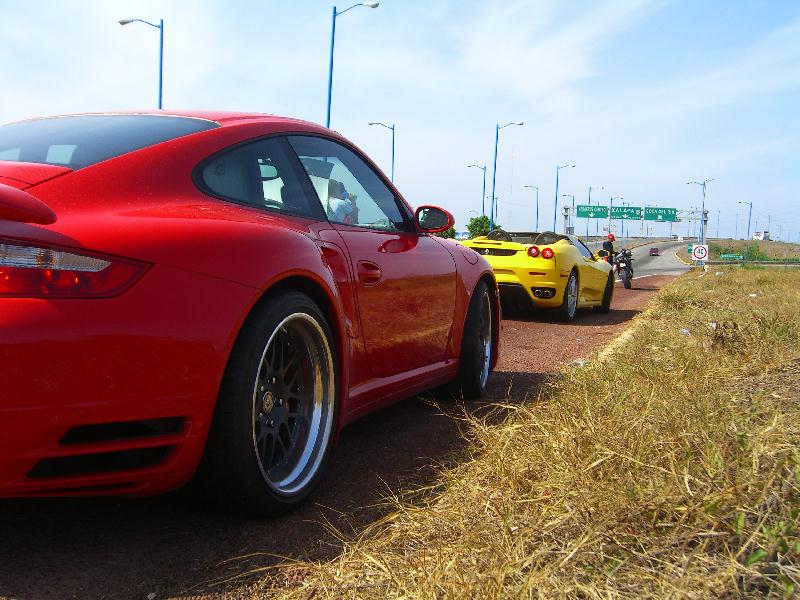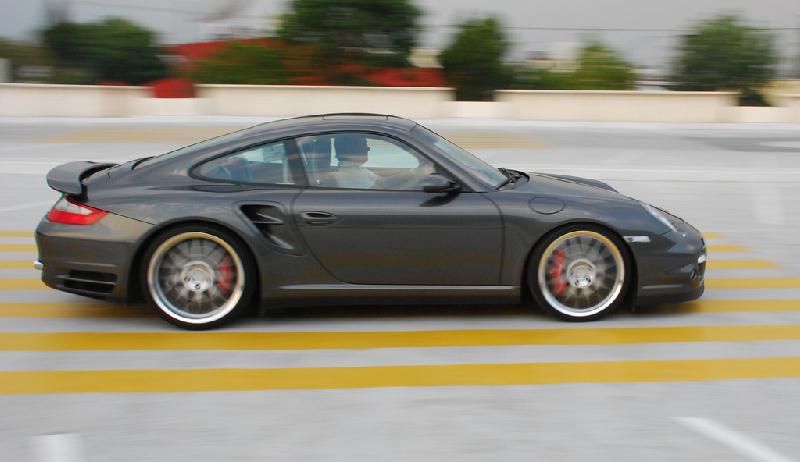 The group headed to a typical seafood place in Veracruz...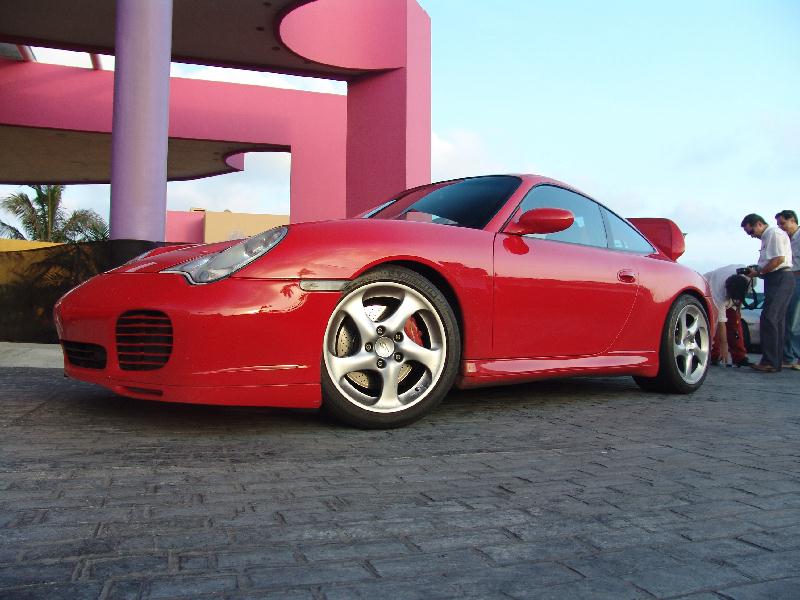 Evoms Supercharged in the evening rays...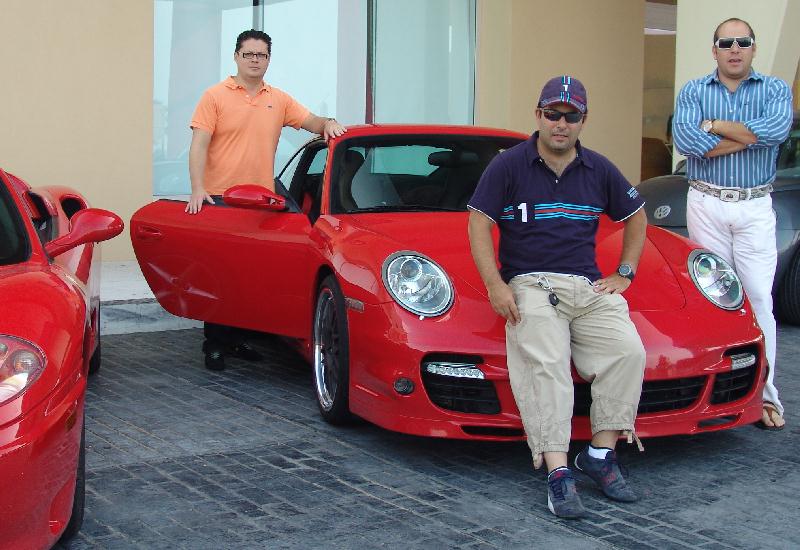 Puebla Region in force...

The Puebla Region from L to R: Manuel Torres in charge of Sporting Events, Frissen Gutierrez outgoing President soon in charge of Events & Communications, Fernando Bayo upcoming President...

we are the team that makes everything possible, we are the Porsche Club Puebla