IPOC INDEPENDENT PORSCHE OWNERS CLUB

Newsletter 37 Porsche Club Puebla Mexico - Morelia Drive + Track Day

The Puebla Region of the Porsche Club Mexico has established itself as the fastest region in Latinamerica, now their goal is to bring the best events. The Mexico - Morelia + Track Day event proves to be one of the most complete events in its kind with over 500 miles of grueling Mexican roads and a competitive Track Day.

Under the command of Frissen Gutierrez and Fernando Bayo the event carried an impeccable organization, plenty of fun for participants and a great experience for everyone involved.

Fernando Bayo was in charge of the tremendous route that took over 36 participants from Mexico to Morelia through the most grueling and fun roads. With help from our friends in Morelia, Enrique and Pico things went smoothly throughout the route.

In Morelia, local events carried luxury and fun and the Track Day was full of action...

Let's check out the action...

We sure had lots of fun !!!!!!!!!!!!!!!!!!!!!!!!!!!!!!!!!!!!!!!!!!!!!!!!!!!!!!!!!!!!!!!!!!!!!!!!!!!!!!!!!!!!!!!!!!!!!!!!!!!!!!

Impeccable organization, astounding route and amazing cars... we would like thanks all participants for a great event, tremendous driving and great fun !!!

We at the Puebla Region strive for a greater Porsche community, better events and integration of family, we are gaining momentum and it shows...

once again thank you and until next time...

Frissen Gutierrez

Porsche Specialist & Porsche Owner since 1992

Photos by: Frissen Gutierrez, Autodynamica & JA Duchman.

Thanks to:

Ferrari Club Mexico

Enrique & Pico in Morelia

Autodynamica

Audi Center Morelia

Tres Marías Country Club

Fernando Bayo / Route Consultant




For the guys coming from Mexico City things started very early in the morning, the reward, an open road...

Our designated caravan leader a 996 GT2 awaits for the Mexico City leg...

Lined up and ready to go...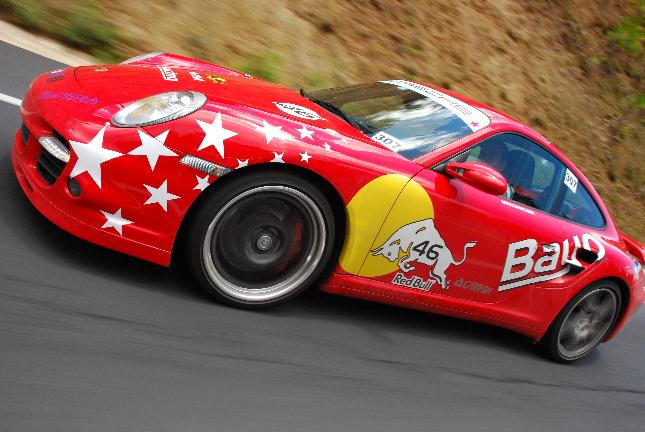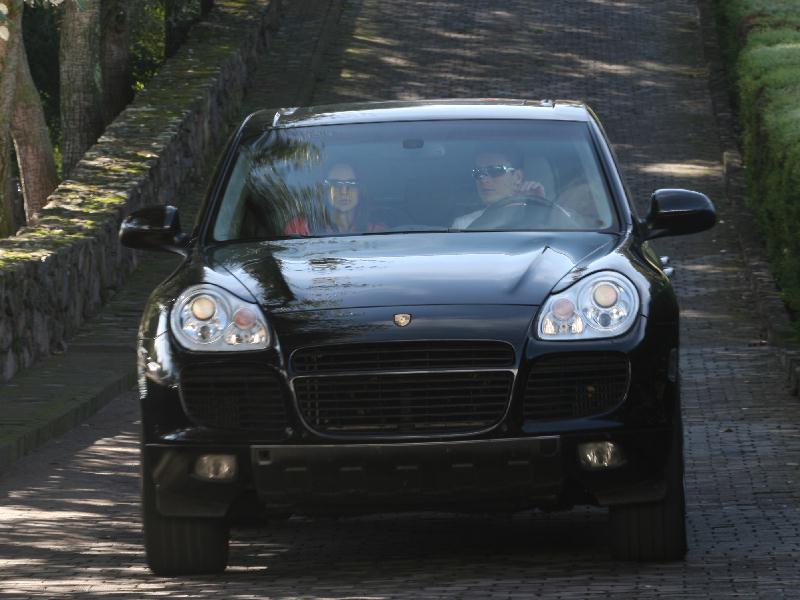 Participants arrived early in the morning to the starting point...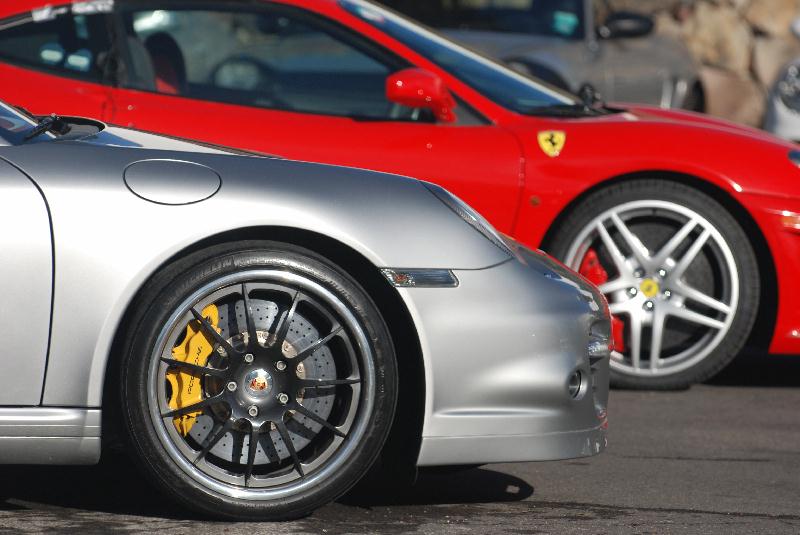 The Ferrari Club Mexico joined forces with the Puebla Region for the event...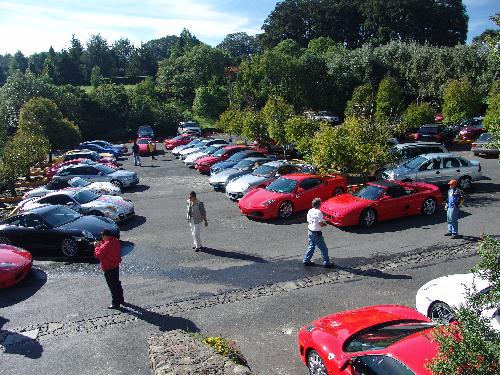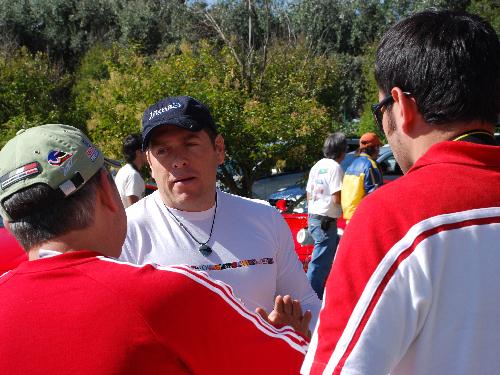 Participants promptly registered after arrival and had a gourmet breakfast aside the golf course...

Fernando Bayo talking road strategies with fellow 997TT owners...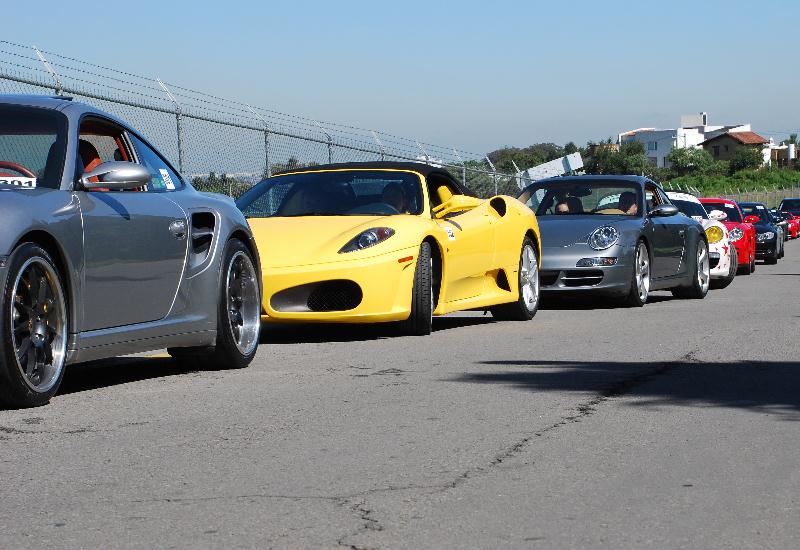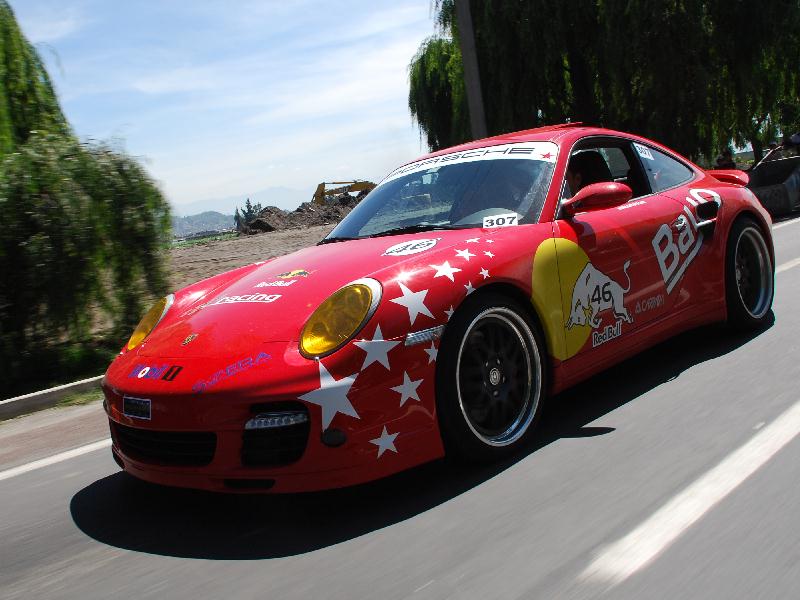 Leader Fernando Bayo pushing a fast pace...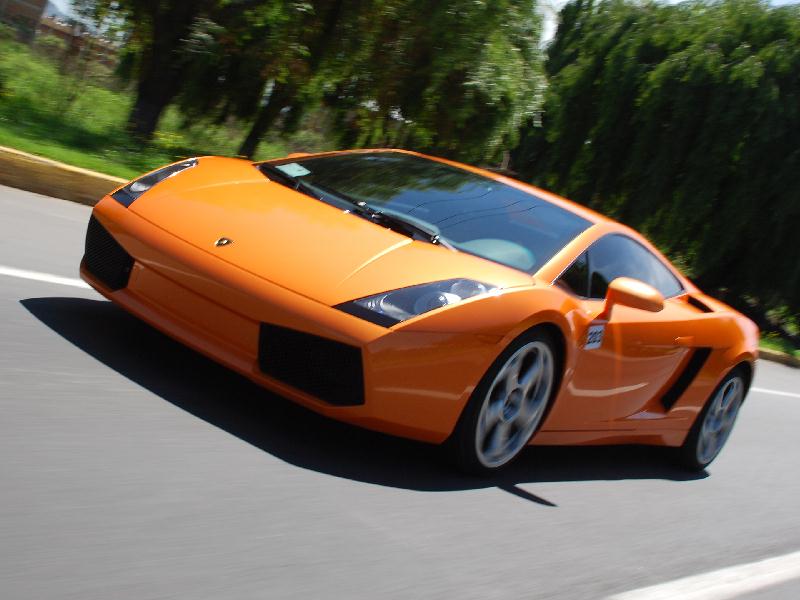 Lambo fast and close by the leader...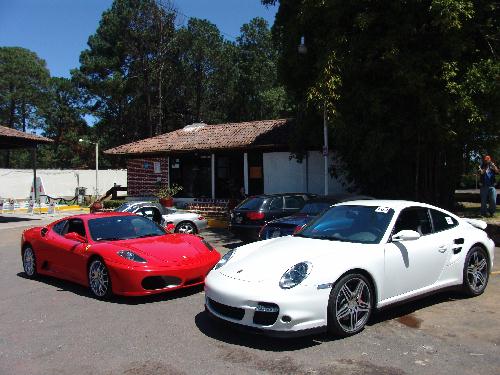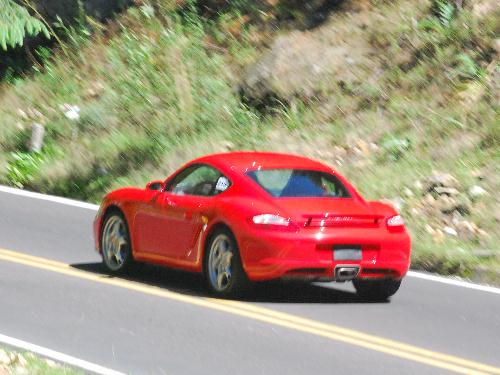 Our first stop was at scenic Valle de Bravo where participants got to relax a little, gas up and take a few pics...

Cayman takes on the most demanding part of the route, ahead... Mil Cumbres!!!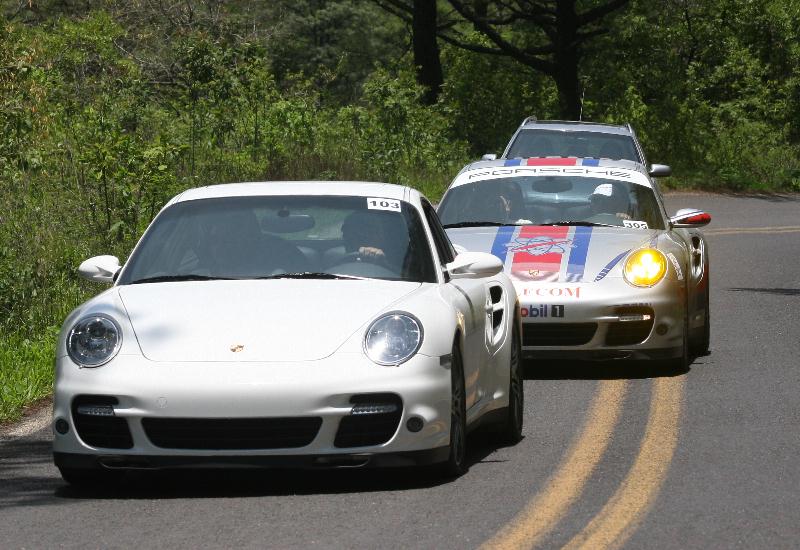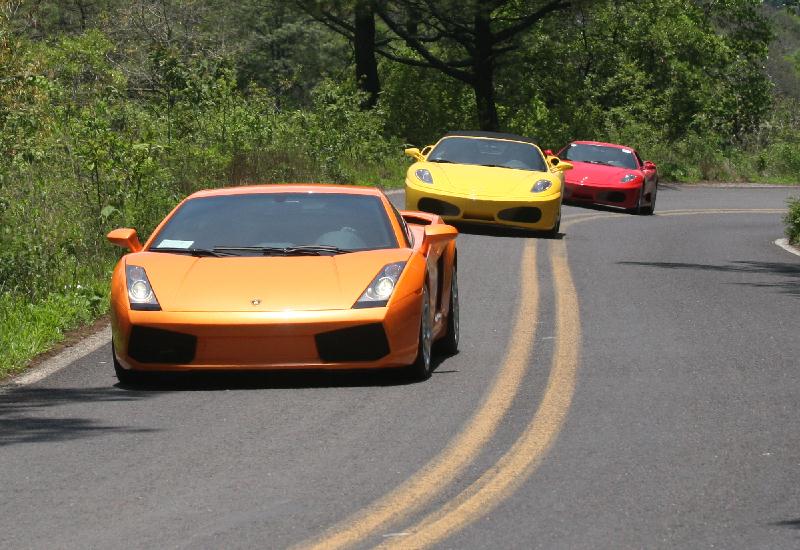 Italians closely follow...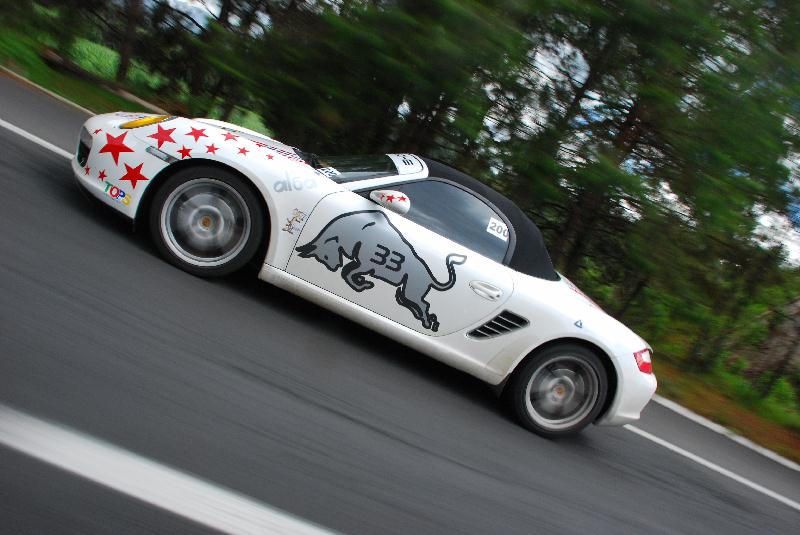 987 Boxster on the pace...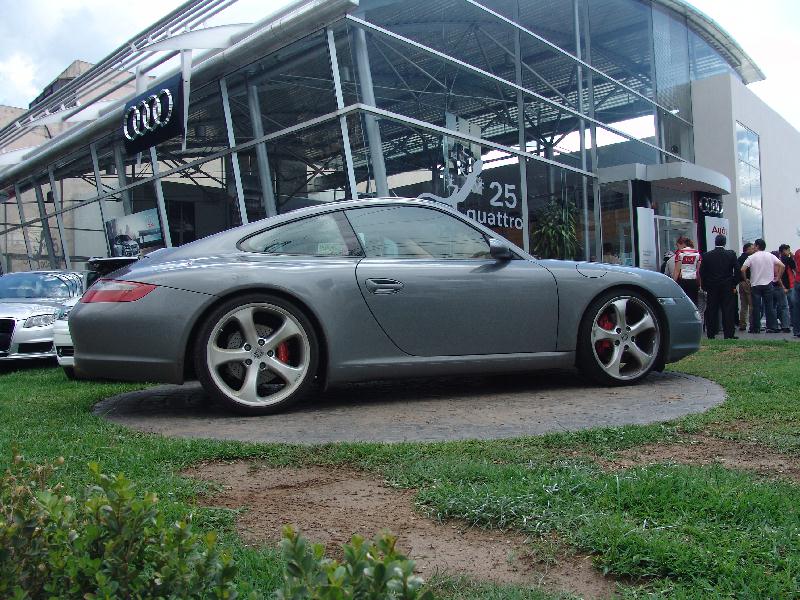 Kudos to the Audi Center Morelia, they had a tremendous welcoming cocktail party awaiting for us, participants regrouped and headed to...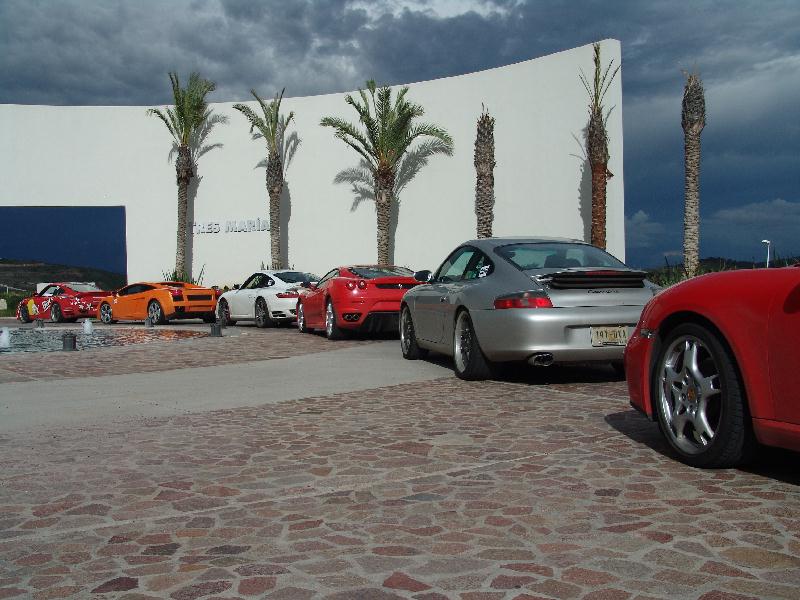 The very exclusive Tres Marías Country Club was our host in Morelia...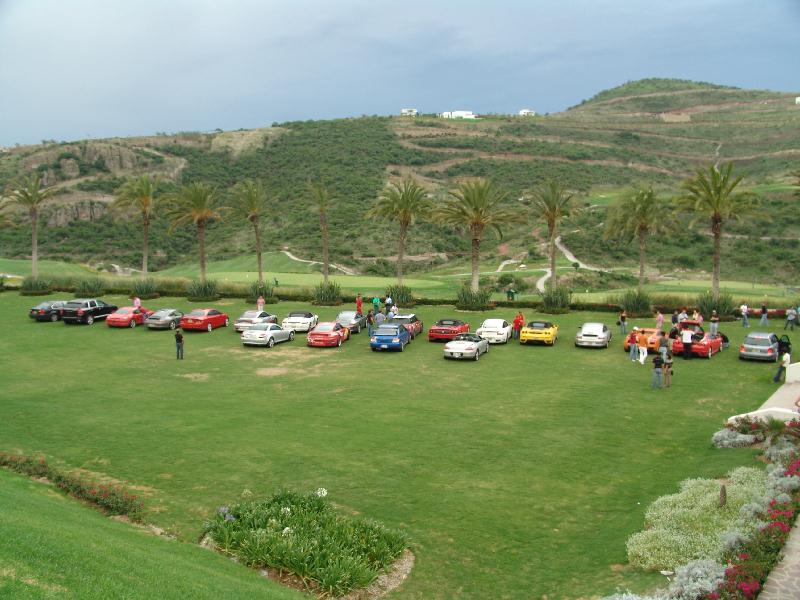 An static exhibition was part of the activities at Tres Marías, and exclusive dinner where participants would mingle with local car enthusiasts would follow... simply too much fun...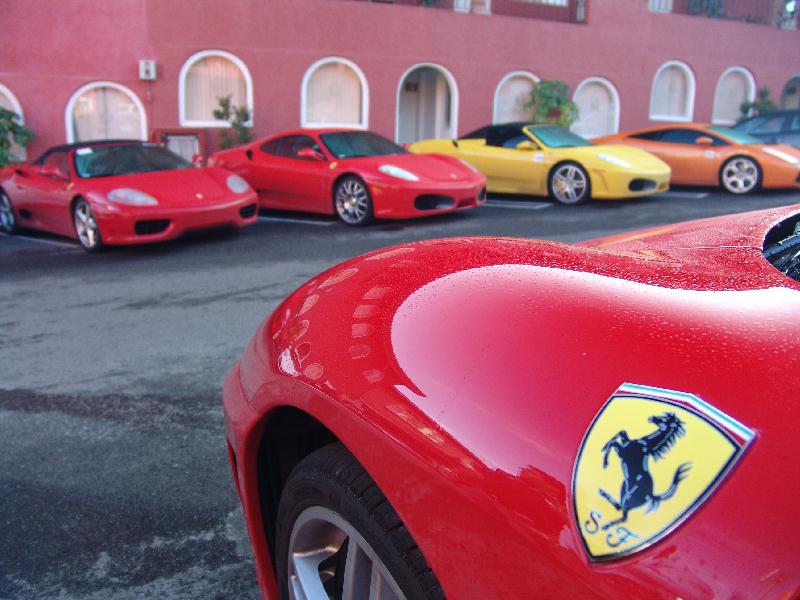 Italians ready to hit the track...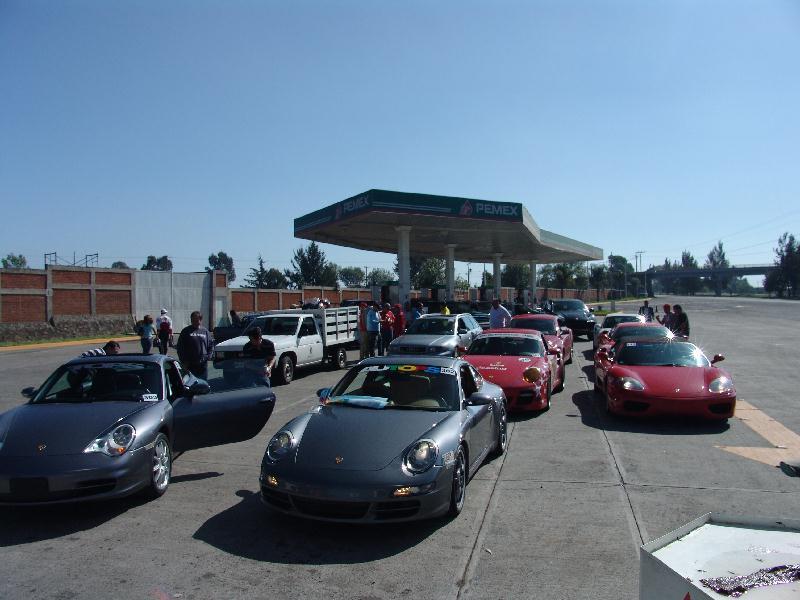 On the way to the track...

On the way to the track we flogged a near by gas station...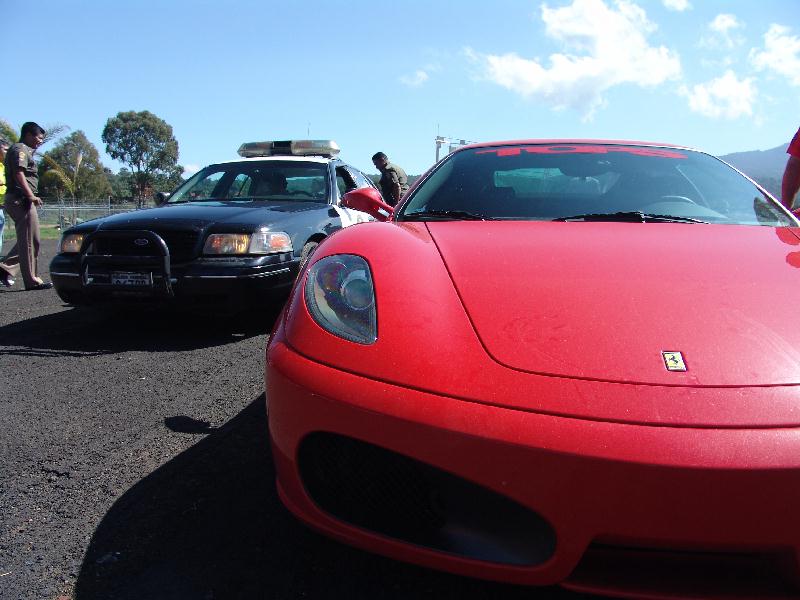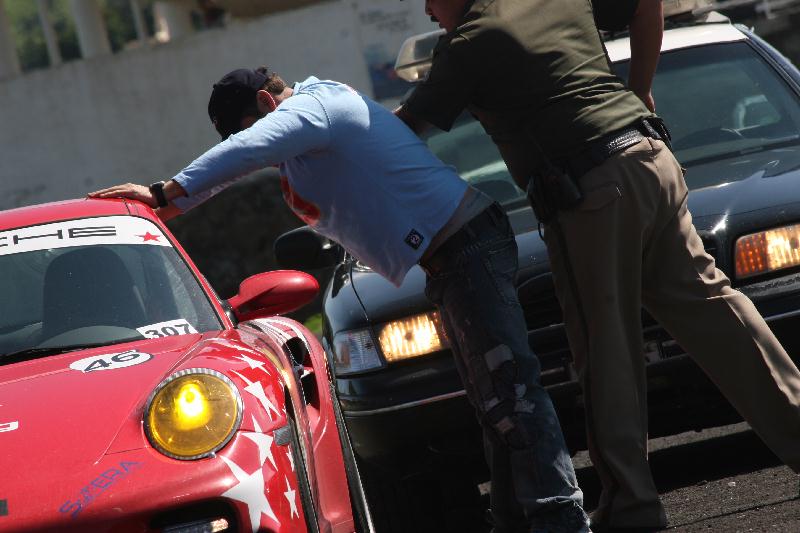 6 Porsche Turbos and 4 red Ferrari F430 going at 195 mph sure caught the attention of local officers...

My first movie... 1 minute took me 40 minutes to make... damn !!!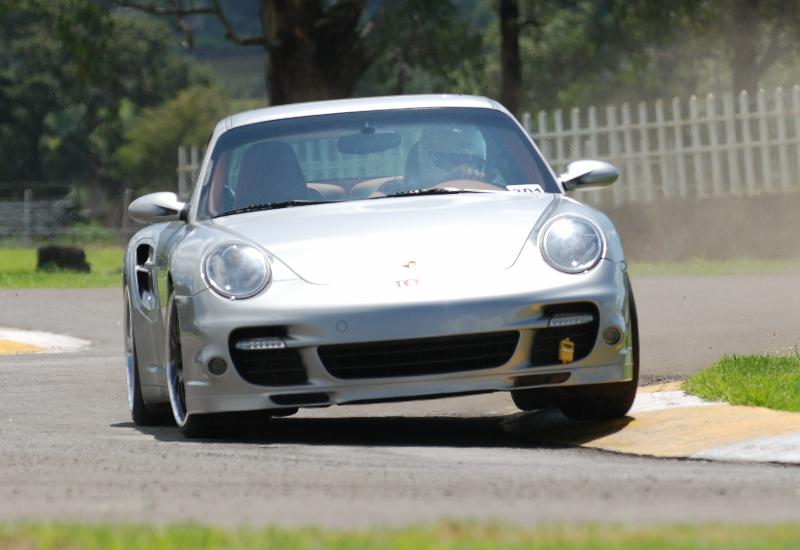 We were not here to play... Paco S. pushing his 997TT hard !!!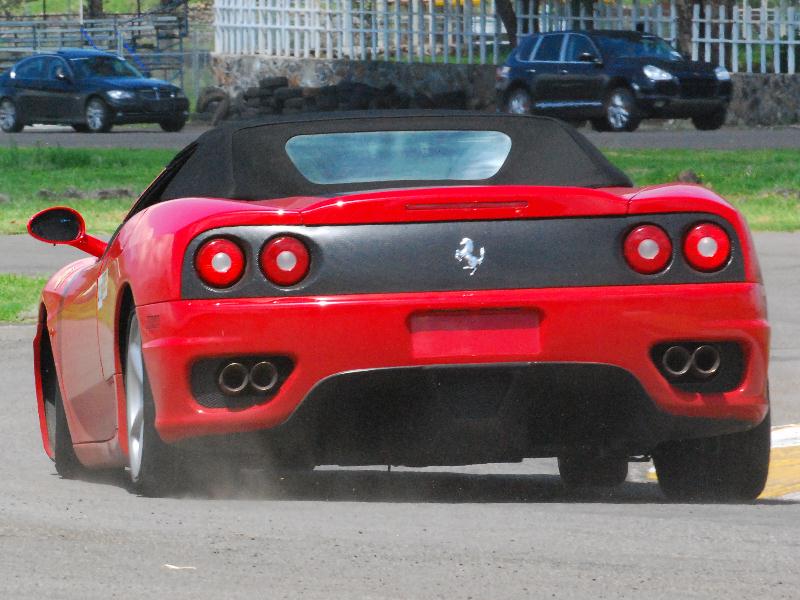 Ferraris were here to play hard too... as Mr. Torres shows here...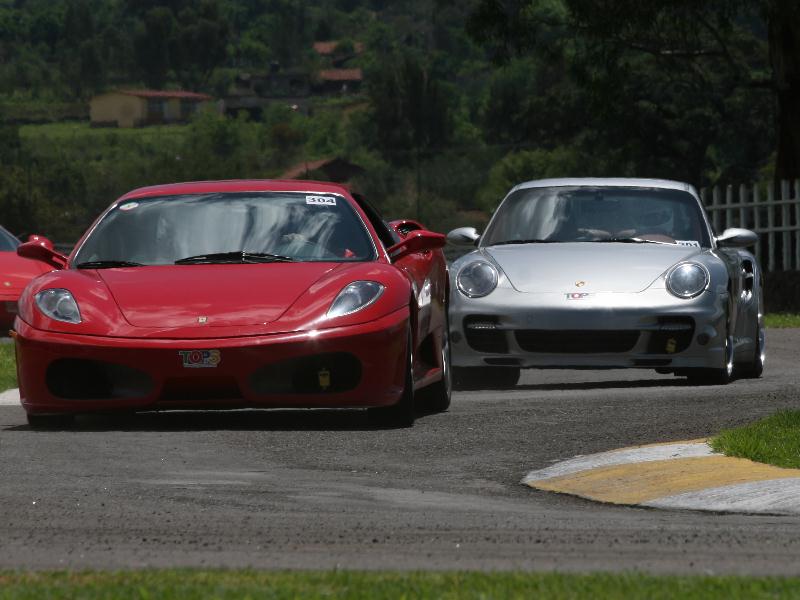 Porsche chasing Ferrari...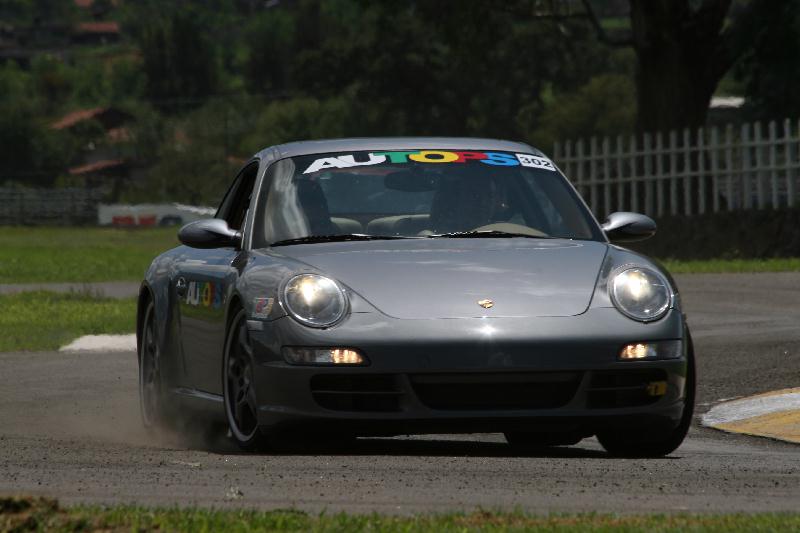 Carreras pushed hard all morning...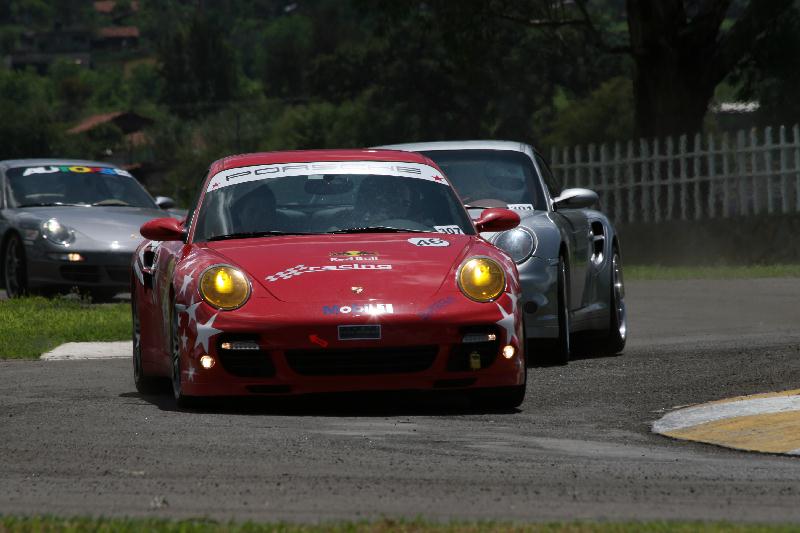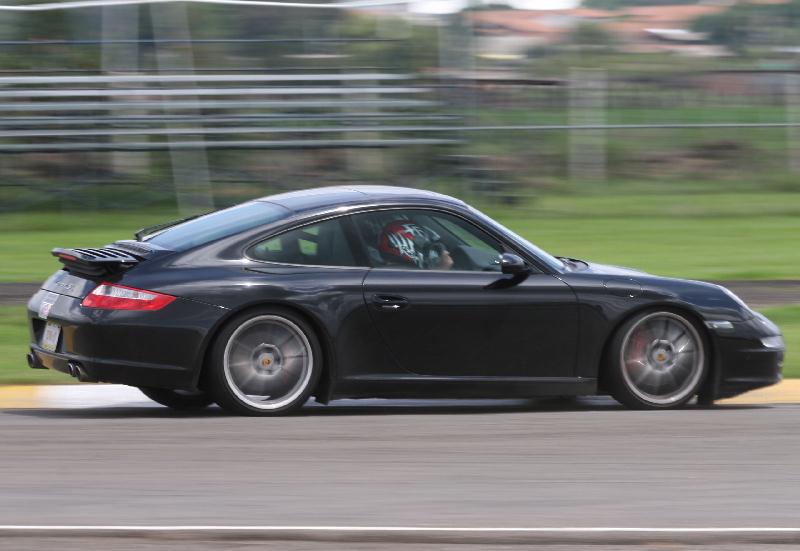 Iconic 911's took the track in what could be the start of the Mexican Porsche Supercup...

Warren Jones exhibited tremendous driving abilities throughout the day in the PdM Demo Carrera S...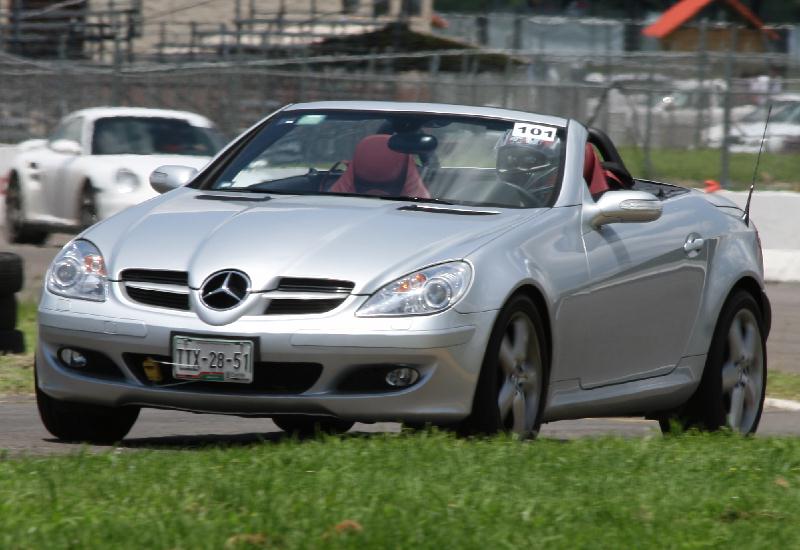 My dad representing his beloved brand Mercedes-Benz and displaying exemplary driving style... really...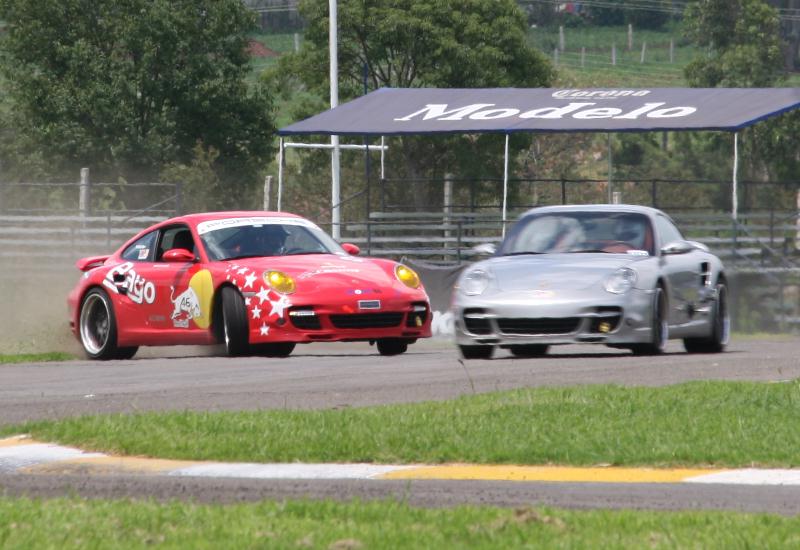 Close action throughout the day... thankfully no incidents to regret and lots of fun to be had...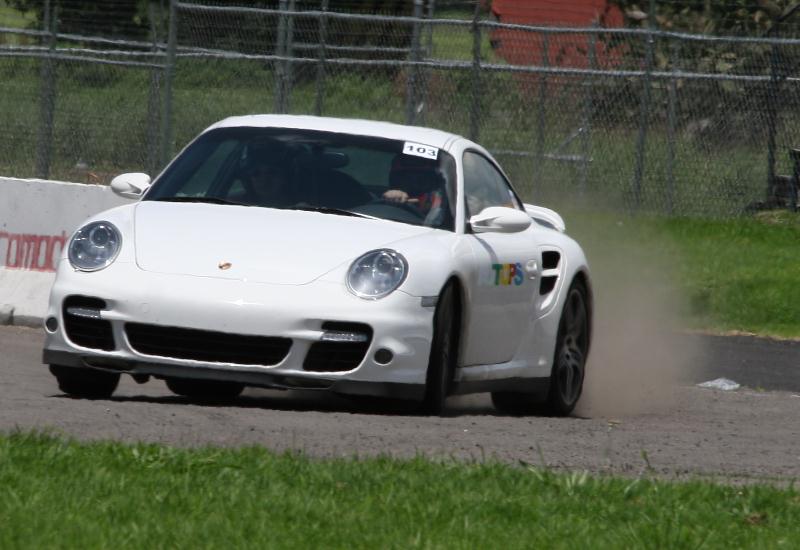 All participants pushed hard throughout the day but in the end the 997TT's resulted top dogs...