IPOC INDEPENDENT PORSCHE OWNERS CLUB

Newsletter 47 Porsche Club Puebla Track Day Puebla II

Photos by:

Duchman Co.

Frissen Gutierrez

UDLA Media Team

Xavier Niebla




The first group to take the track were our guests from the MINI Classic Club...

My dad defending the honor his beloved brand in his SLK350... tremendous driving indeed...

Group 1 saw this SLK200 Kompressor...

///M Coupe driven by Alejandro D. Ferraez..

///M3 Supercharged fastest of Group 2... spectacular and interesting sounds emanated from this very modded ///M3...

Lady driven... Carla M was the fastest lady on the track aboard her 335Ci... good job !!!

Iker Bayo was our youngest driver of the day... here driving dad's daily driver...

Alan Bayo in his SEAT Leon leads Gerardo Tejeda in his GTI... tremendous 2.0L Turbo VAG engine battle from these Porsche Owners...

Mary showing progress on the track... from novice driver to track junkie in less than a year... we will see her driving a Porsche next year???

... but who can keep these guys off the track??? Here Miguel Lorenzo going for more laps...

The 2nd of 3 ///M3's that day... interesting mods on this white ///M3...

Limited Edition Nera carries a myriad of equipment and sumptuous interior... menacing black Lamborghini...

Arrival of participants was spectacular...

It seems like Ennio and Freddy have all the fun at our events... good for them !!!

F355 displaying gorgeous Ferrari lines...

Fast paced F360 Spider...

Our events are plenty of fun, whoa !!!

Of course I left the best photo for last...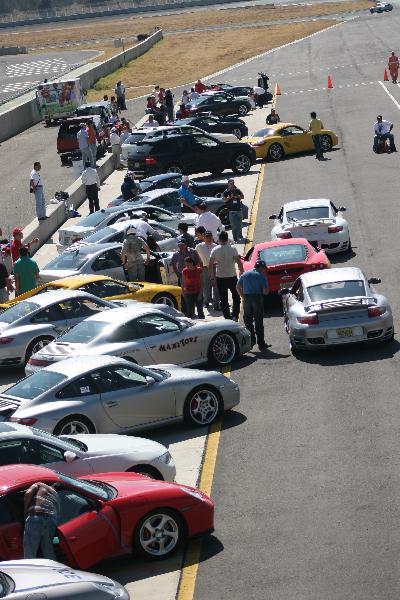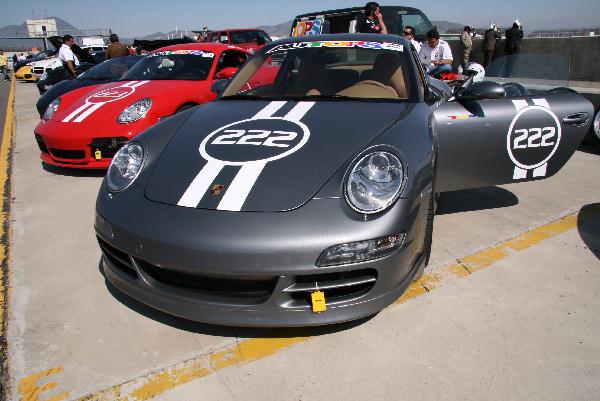 The first part of our report focused on the Porsches at the event... now its time to see an overview of the event...

The pits were very busy... an impeccable organization kept everything in order...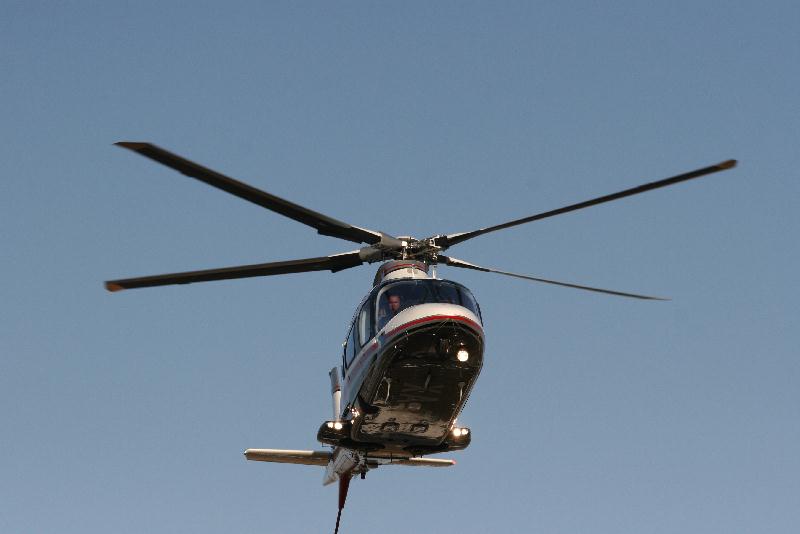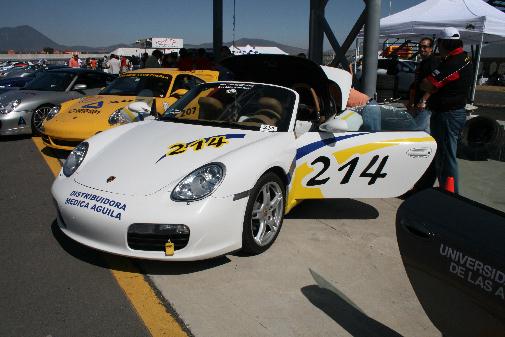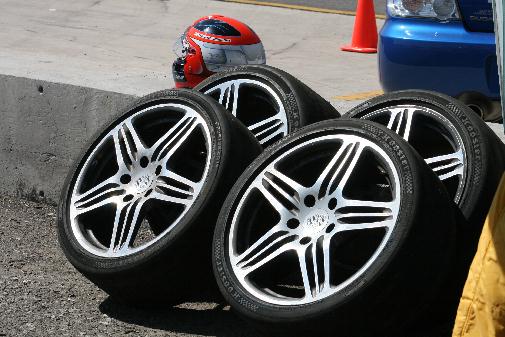 Enrique Aguila leaded the 987 Boxster group... here checking his Pentosin level...

Hoosier slicks are not an strange item in our events...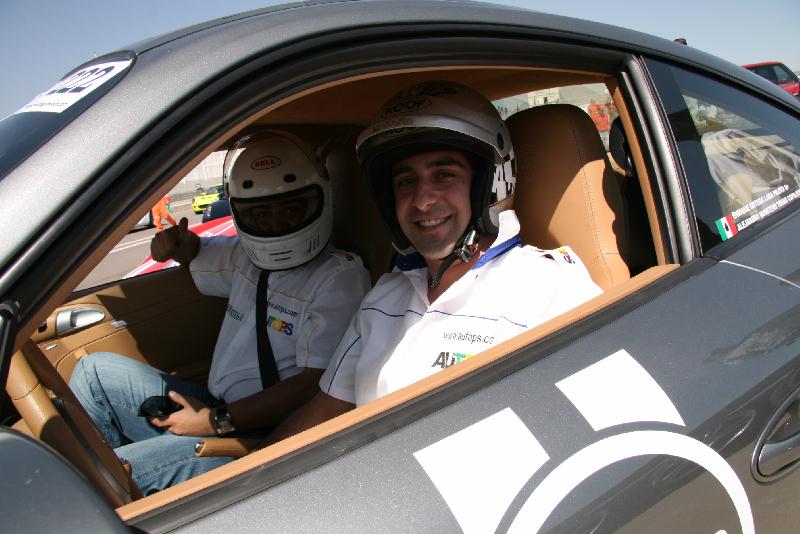 Here our friends from Morelia... drivers ready, lets go !!!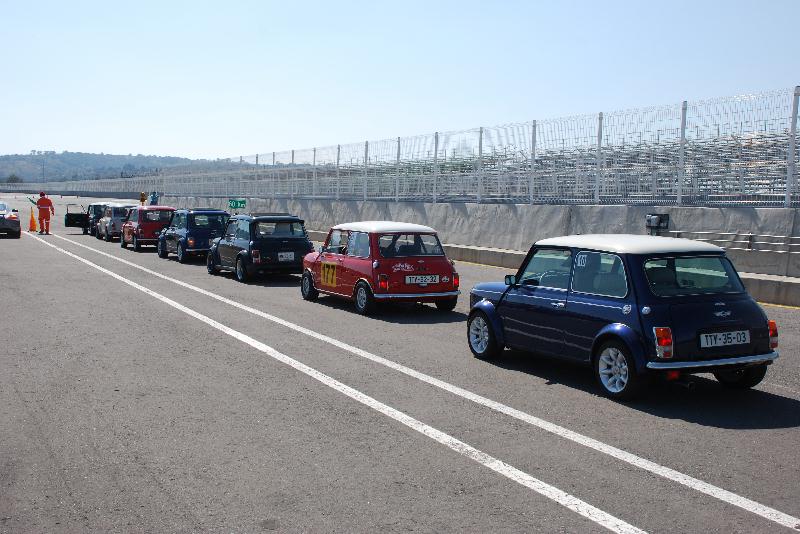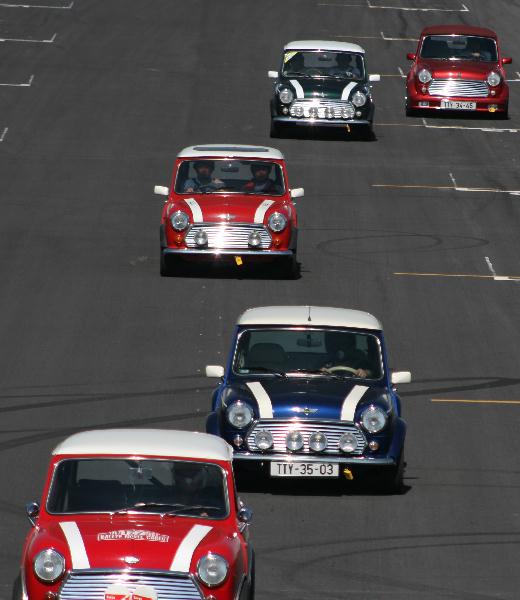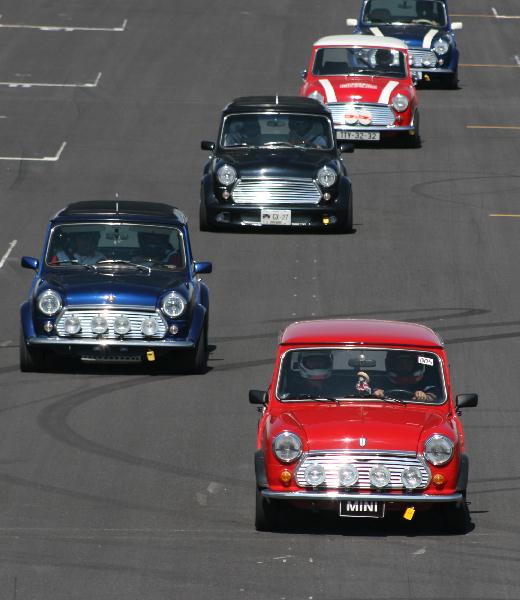 Over 20 Classic MINIs took over the track...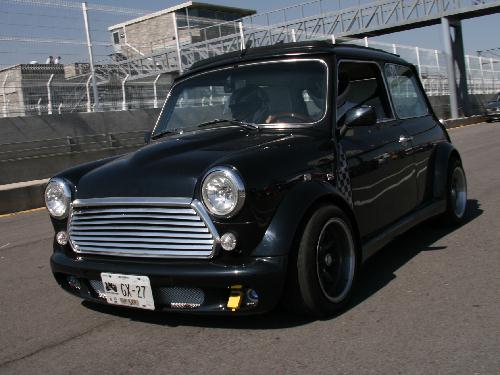 Some real beauties showed up like this unique Retro Seven...

... or this wide body... every MINI was special... impossible to catch all 20+ MINIs but being there was special...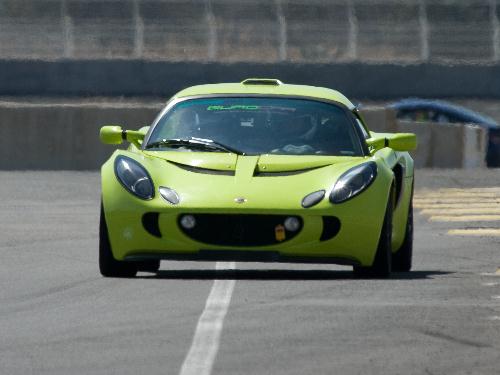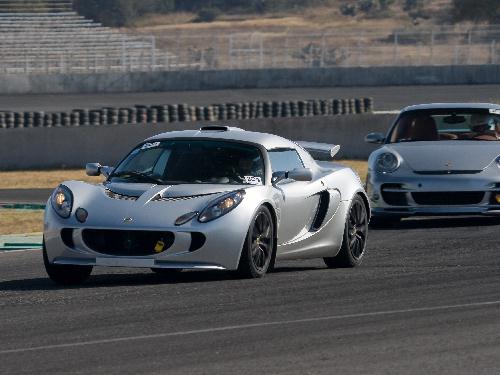 This Exige was being tossed around the track by Ennio Balcazar and Freddy Abraham owners of
EuroCar...
Exige S driving duties were under the hands of Andrea Zullo... good driving !!!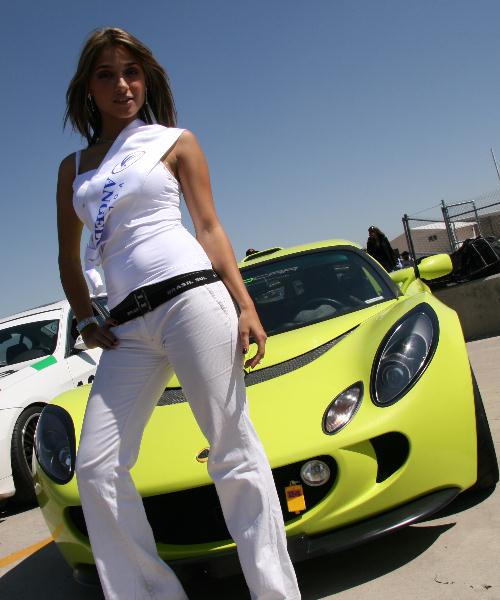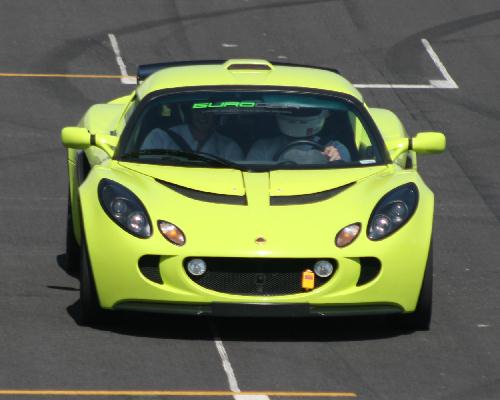 It was good to have the Lotus cars as we seldom get to see them on the track... we had an Elise, and Exige and an Exige S...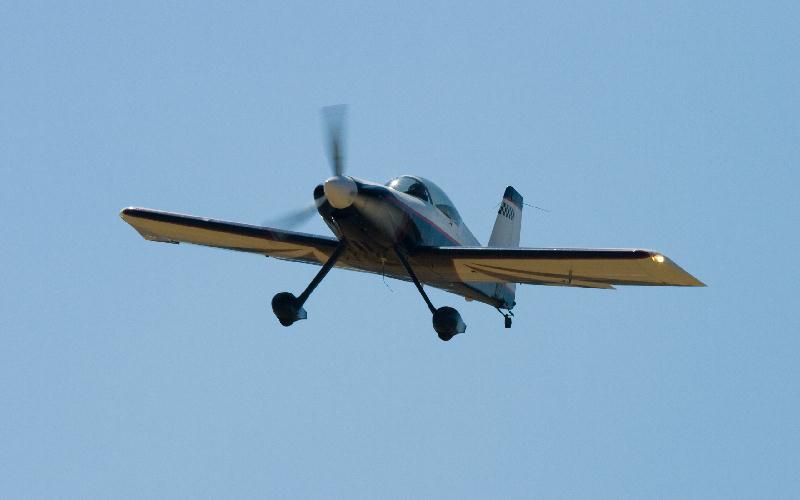 Our very own Julian Dib step out of his Cayman S to give us a mid day Air Show...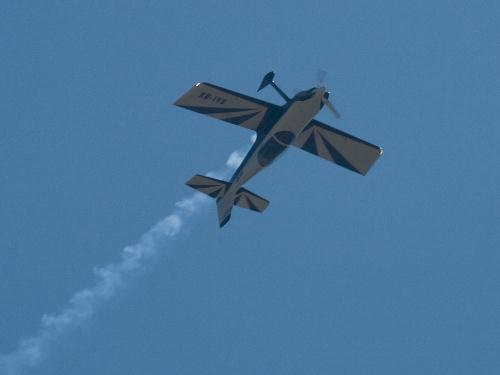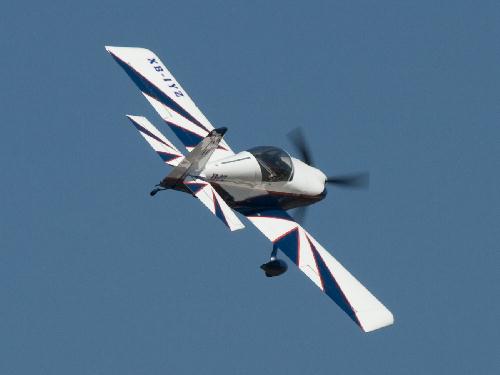 ... our events are very complete, spectacular and lots of fun !!! Porsche Club Puebla like no other...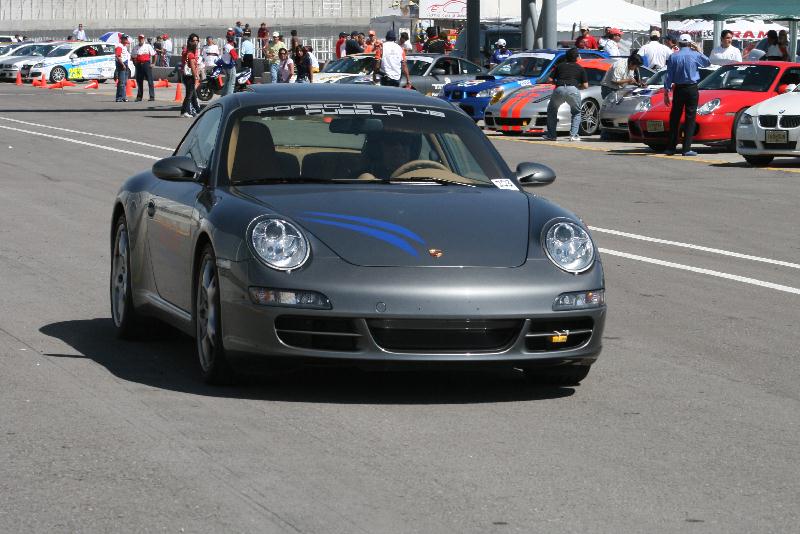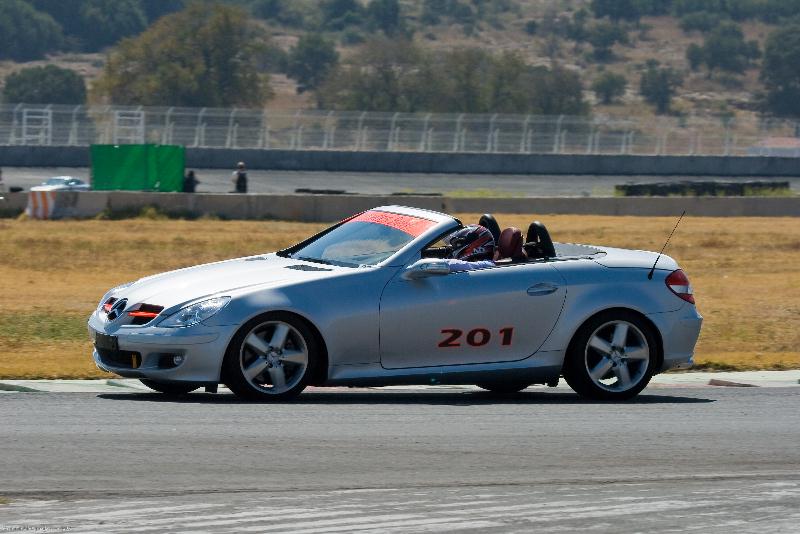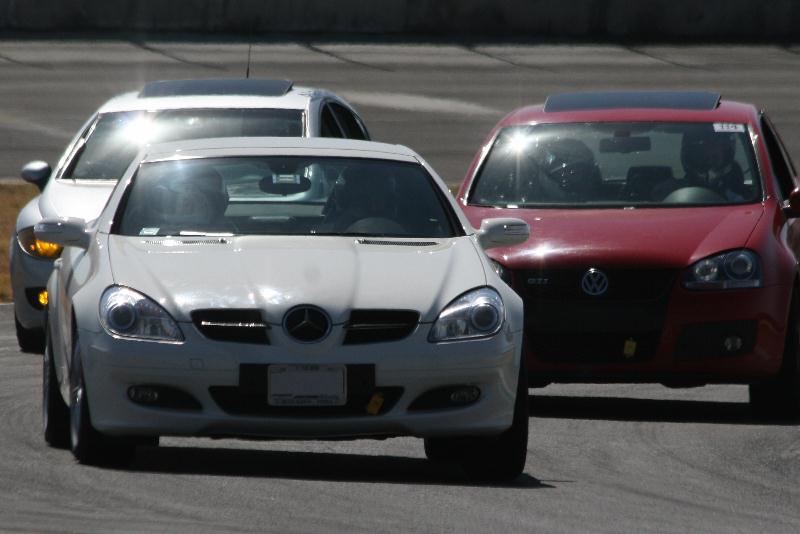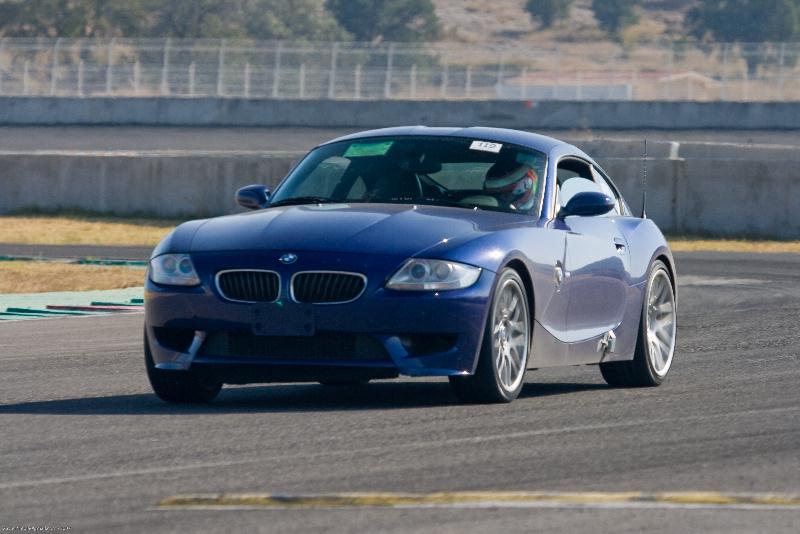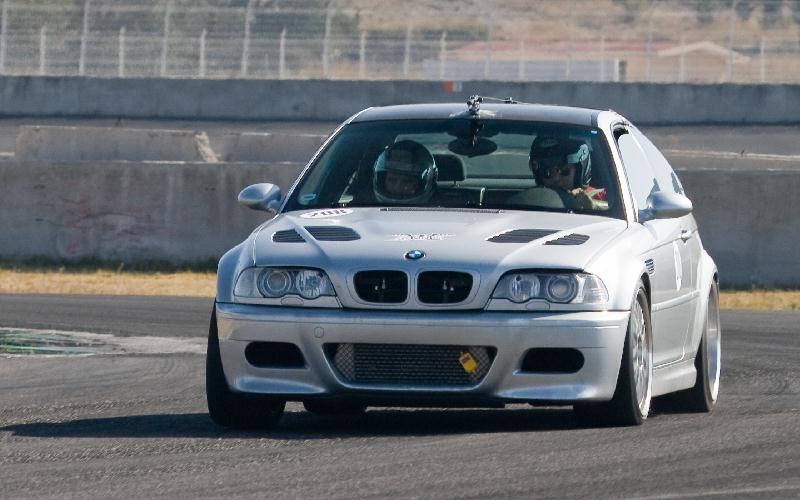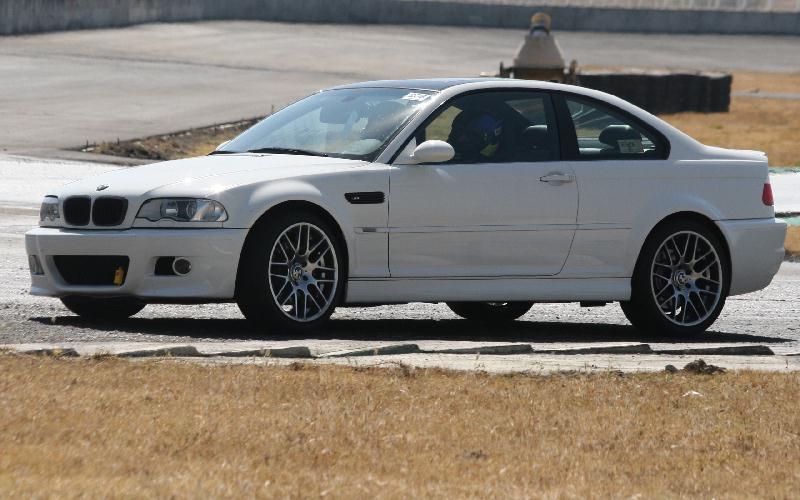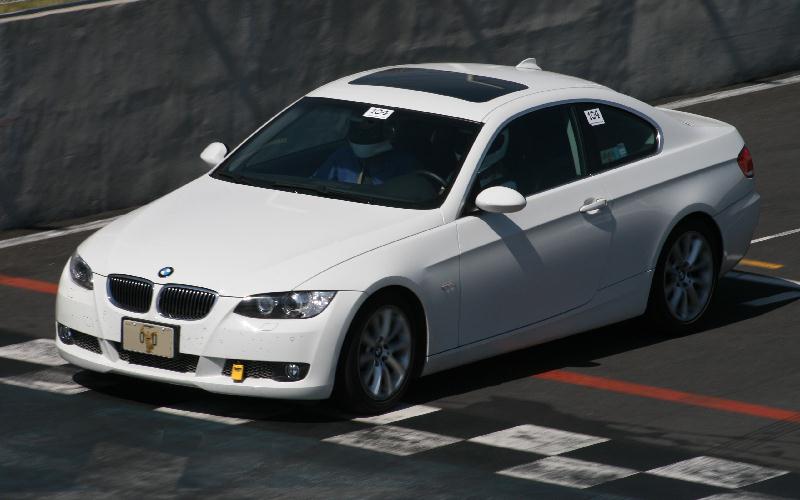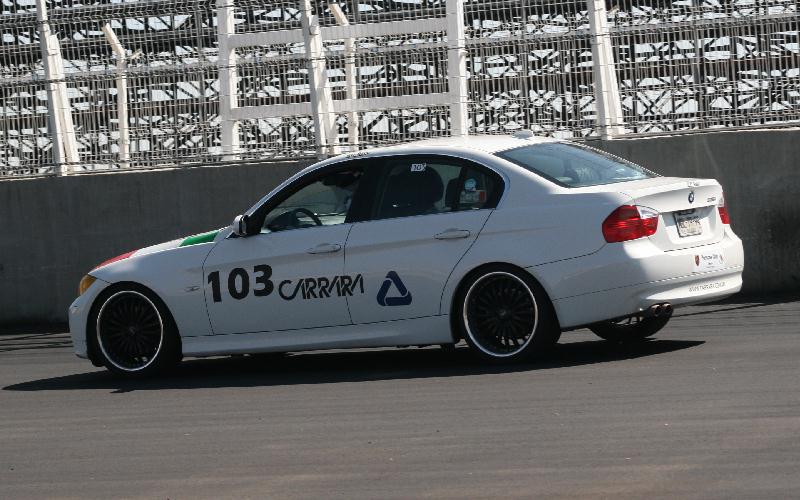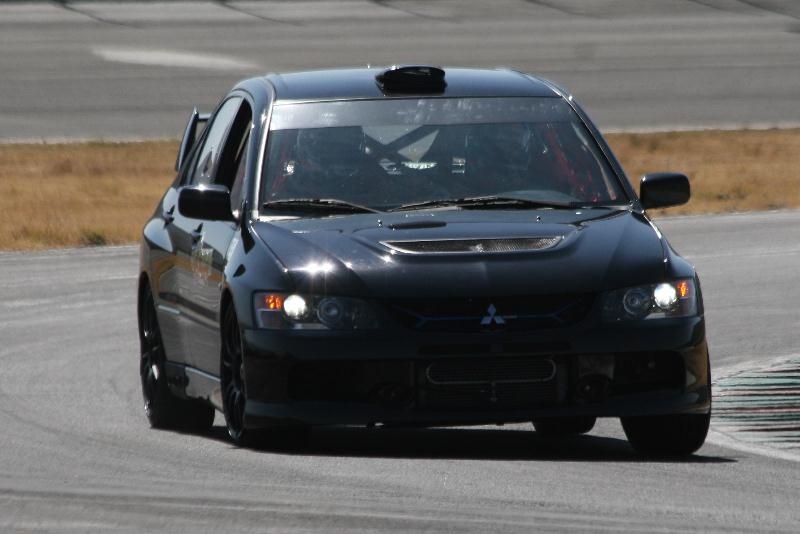 Over 25 vehicles in Group 1, impossible to catch 'em all, but here are a few...

Well prepared Mitsu Evo...

Group 1 explained. Our Group 1 is composed by non Porsche vehicles either owned by Porsche Club Puebla members or Porsche Owners as an opportunity to drive their other vehicles in a safe environment. Also included in our Group 1 are direct relatives of PCP members or Porsche Owners, wives, sons, daughters, girlfriends that don't own a Porsche are put into Group 1. Fortunately this attempt has created a larger Porsche community as often Group 1 participants buy a new Porsche to join Groups 2 and 3 within months of their first participation. The Porsche Club Puebla works hard for a larger, closer Porsche community and it shows.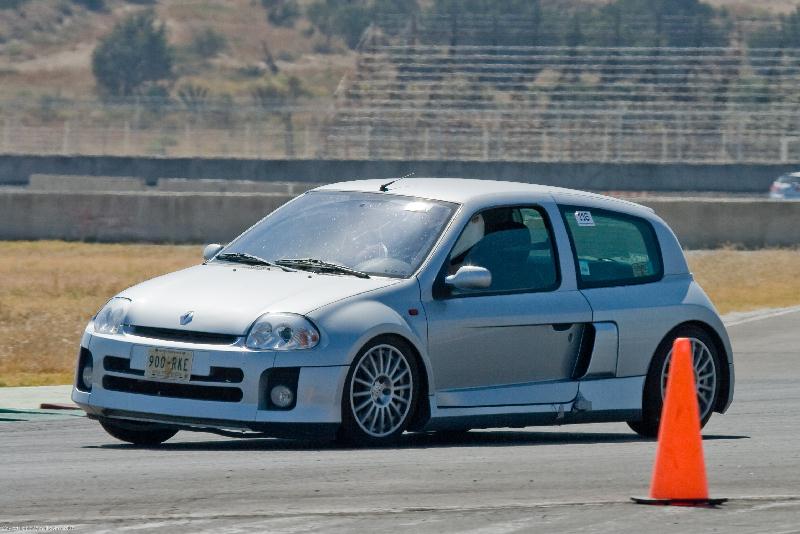 Rare mid engine Renault Clio V6 widebody...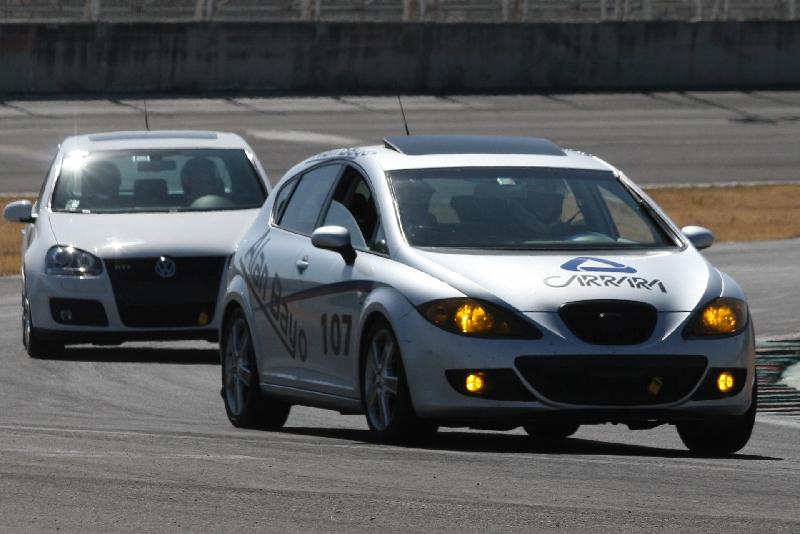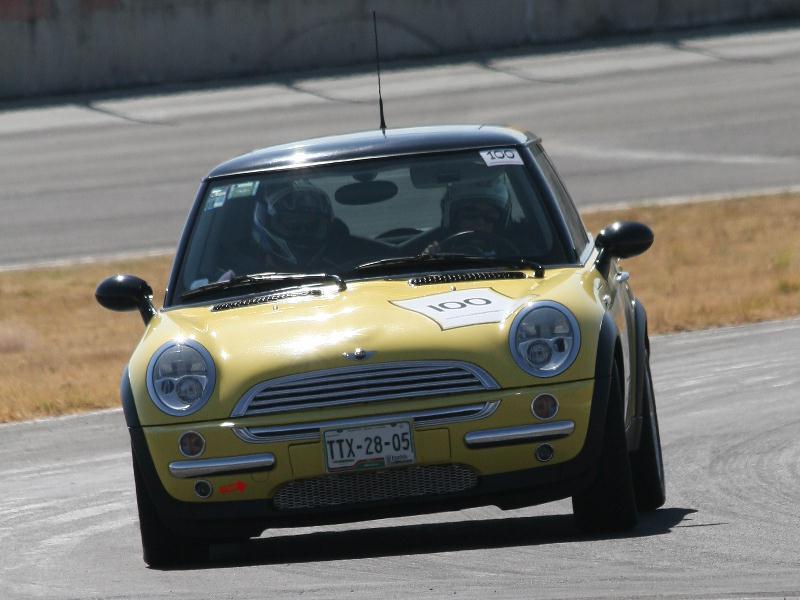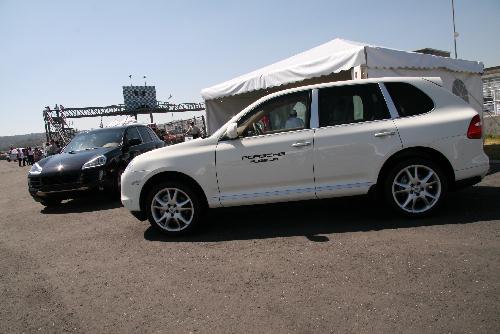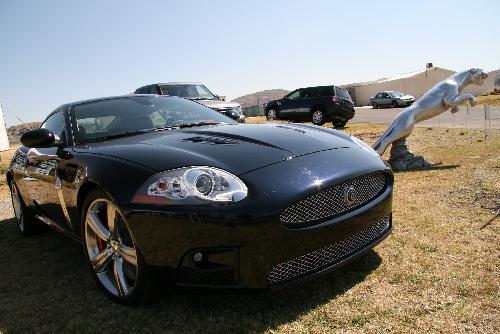 Pushing the Cayenne concept Porsche Puebla displayed two Cayenne, had demo laps in their white Cayenne and set up a tremendous hospitality with good food, drinks and plenty of souvenirs for Porsche fans... good job Porsche Puebla !!!

Jaguar / Land Rover displayed their entire lineup featuring the XKR Portfolio...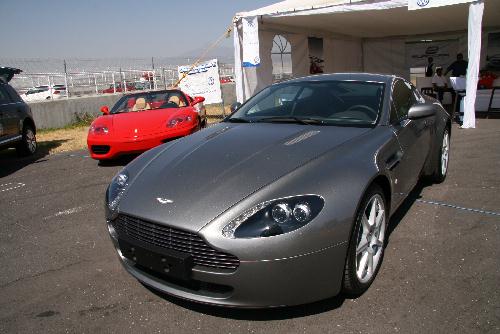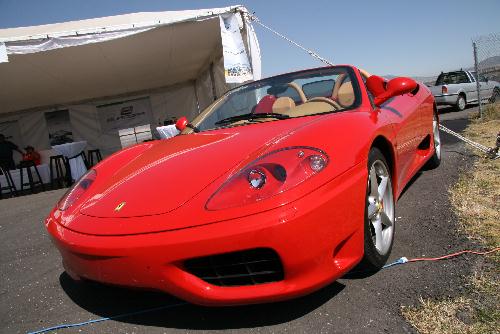 EuroCar displayed the entire Aston Martin lineup and a nice selection of preowned Ferraris...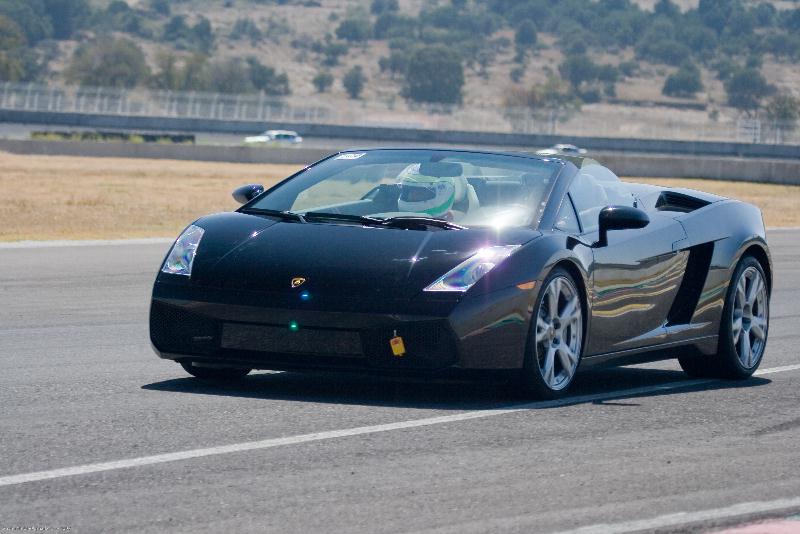 In the past Lambos have come in bright Lambo colors like Arancio Borealis or Verde Ithaca, for this time Lambos came in sinister and unconspicuous black...

The sounds emanating out of this Black Spider were simply astonishing...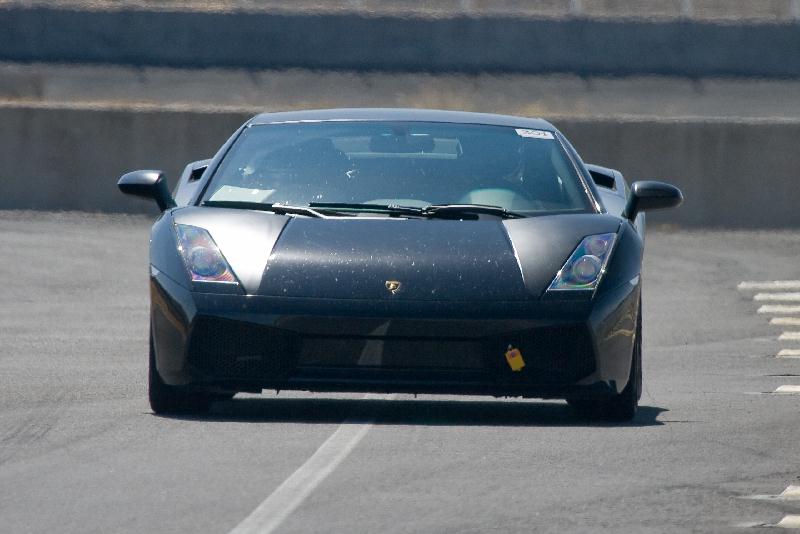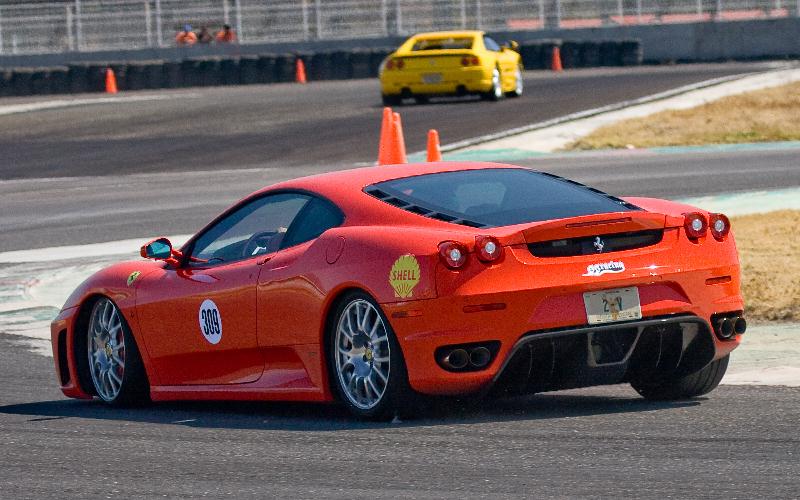 Rare Rosso Scuderia F430 leading the Ferrari Group...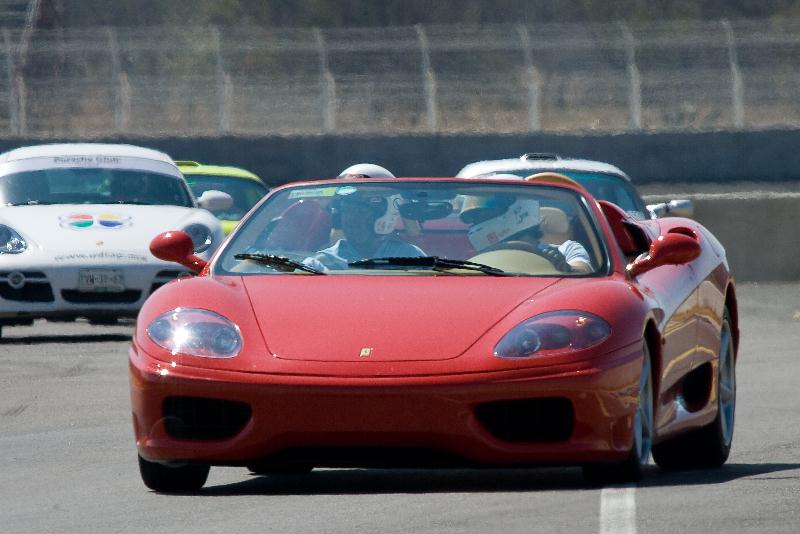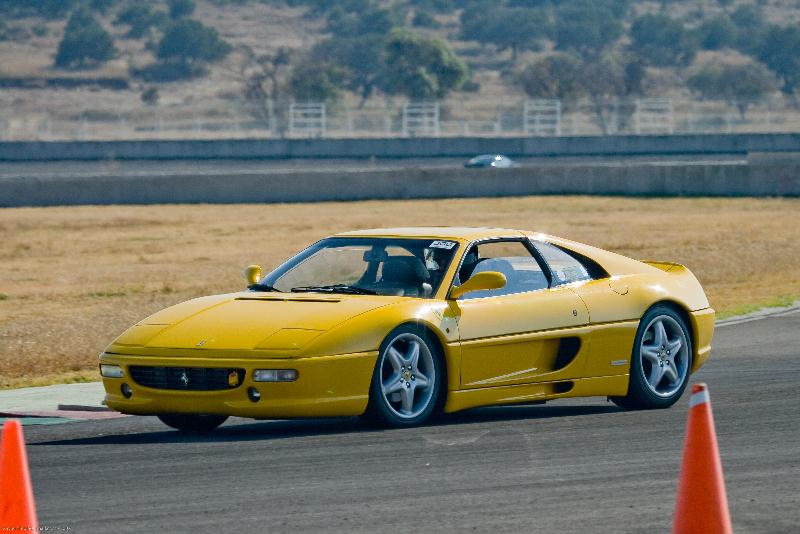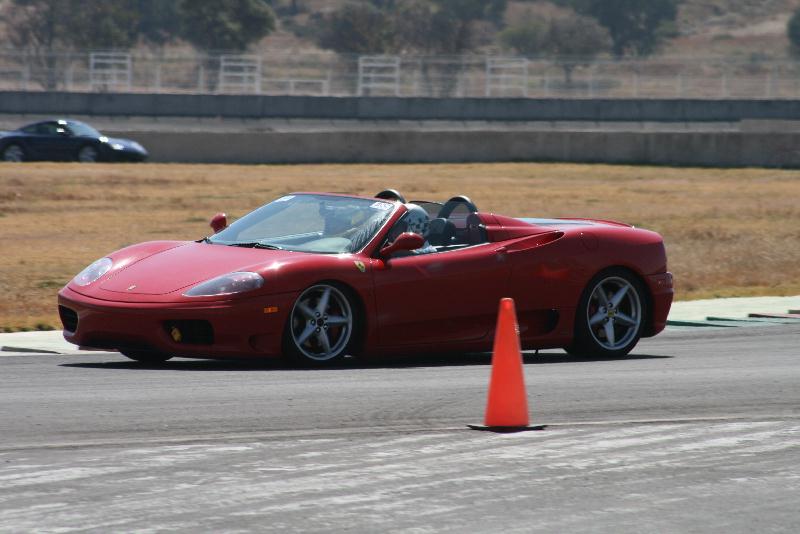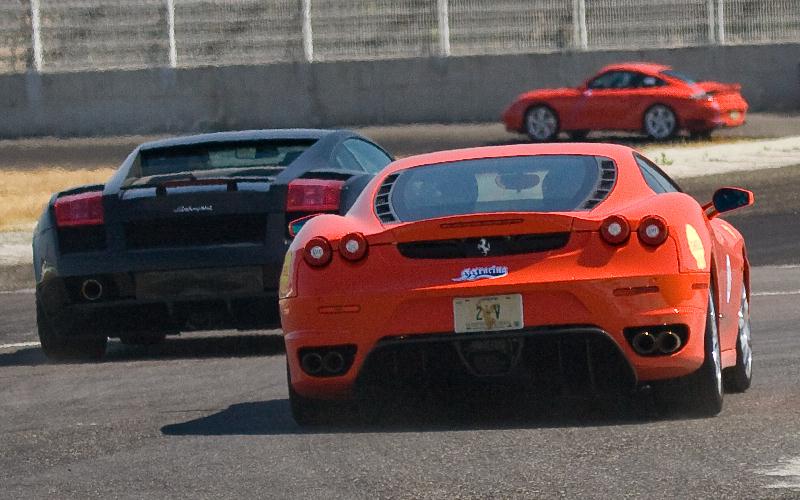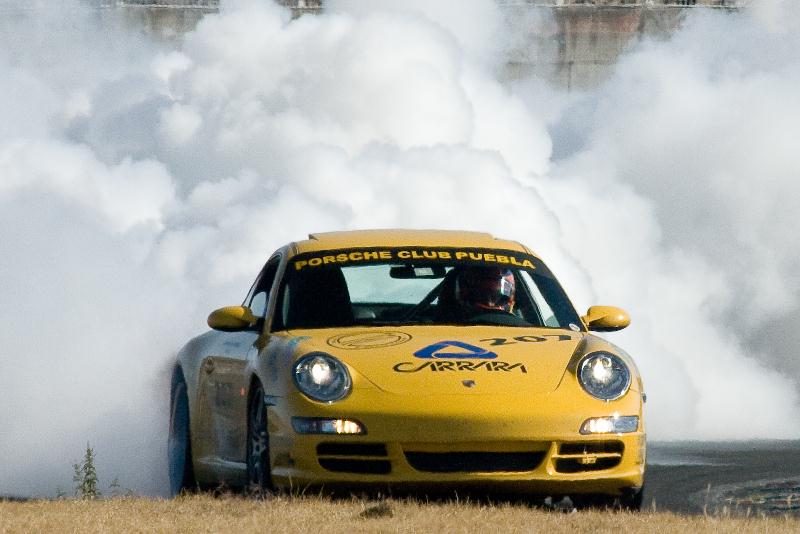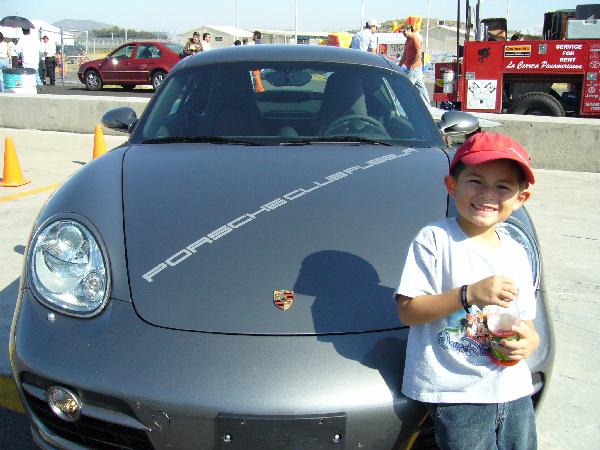 Whoa!!! What a tremendous event!!! That is how the Porsche Club Puebla ends its 2007 activities, on the track, with plenty of Porsches, plenty of laps and of course plenty of fun!!!

The Porsche Club Puebla thanks all participants and sponsors for a great event.

Porsche Owners may contact the Porsche Club Puebla @

Porsche and other high end marques owners may contact our logistics partner:

The Porsche Club Puebla strives for a larger and closer Porsche community, more and better Porsche events and integration of family... we hope to see you during 2008!!!

¡¡¡VIVE TU PORSCHE AL MAXIMO!!!

Frissen Gutierrez

Porsche Specialist & Porsche Owner since 1992