IPOC INDEPENDENT PORSCHE OWNERS CLUB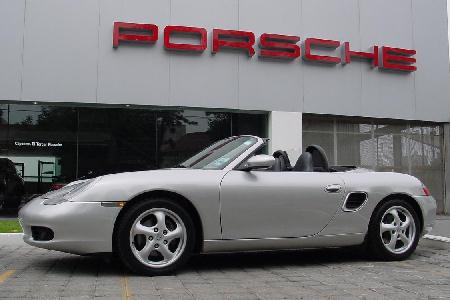 Welcome to our Newsletter 5.

Mexican enviroment is very harsh on our beloved Porsches. Lots of dust, hard water and bad streets with tar and grime make it hard to keep our beloved Porsches clean and shiny. Washing and waxing may not be enough to keep our Porsches in top shape that is why a complete detailing may be in order at least once every 6 months. I would define detailing as explicitely cleaning your car. Detailing is cleaning every part you can think of and those you don't too.

You have to start with a clean car...

Wash, Wax and Detail

Washing your Porsche regularly with plenty of water, mild automotive soap when needed and 100% cotton terry towels and flannels will keep oxidants and grime off your Porsche's paint and finish.

Waxing should also be done regularly, at least once every two months. I use the 2 step process P21S system which I found fantastic for Porsche paints. The wax is very soft, rich in carnauba and easy to use. I wax once a month at least as I know the soft P21S won't harm my paint, and during the summer I may do it even more often as the P21S melts quite easily in hot weather. The polish part of the P21S system I may do once a year if needed only. P21S products are not available in Mexico for the moment. Available for the Mexican market are 3M and Meguiars. Both are good but I am inclined for the 3M. But when it comes to waxes everyone has an opinion just buy the good stuff and stay away from Tempo or things with turttles on the cap, ok.

Detailing will keep your Porsche looking outstanding and shiny, I recommend doing it at least once every 6 months. Clean every part you can think of and also those you don't, that is the key to detailing.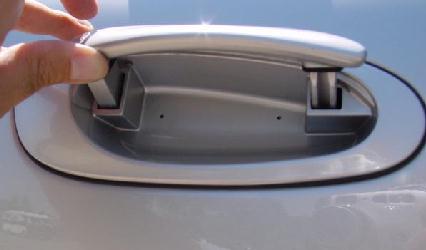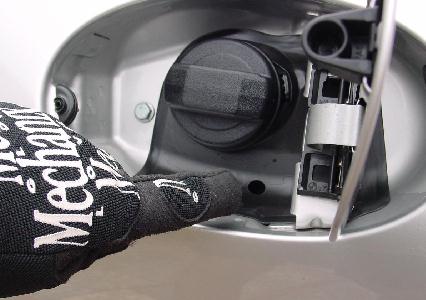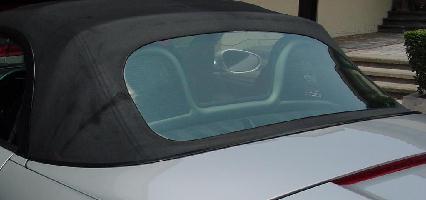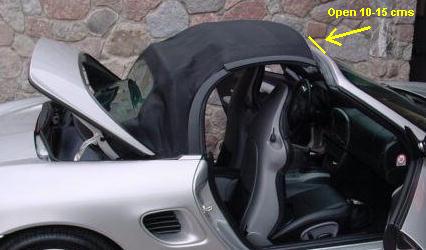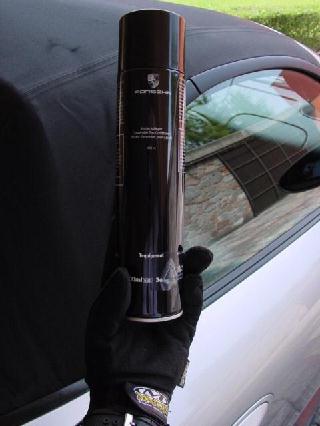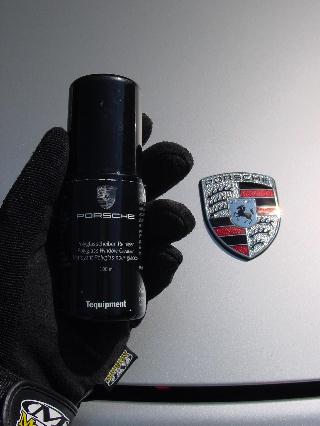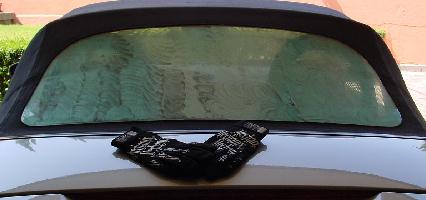 Yep, underneath the door handles is part of detailing. My Boxster's got perfect handles.

Gas cap, very important, an item often forgotten. Make sure your drain hole is clean and clear. That is pretty clean so lets continue...

The soft top is an essential part of every Boxster and 911 cabriolet. For those with plastic window work just doubled as it is very hard to upkeep in perfect shape.

For the canvas top I recommend water and an automotive sponge mainly. Dirty spots on your canvas top should be cleaned separately with very mild soap but use soap only if needed.

The window should be cleaned inside and out regularly with a damp flannel only as it scratches very easily.

You may clean the outside of your platic window with the top on but you will find that cleaning the inside with the top fully on is quite difficult. For this I recommend opening the top 10-15 cms to have easier access to the entire inside of the window. Cleaning the inside of the window may require some Cirque du Soleil type moves among other skills. Once the window is clean, close your top once again to start with the second step, polishing the plastic window.

While the top is back on you may want spray the top protectant. I use Porsche's own which you may find at your nearest dealer.

Porsche has its own plastic window compund, also available at your nearest dealer.

Polishing the plastic window is a very simple Karate Kid move, wax on / wax off type of thing. The trick is to do it inside and out. To take off the compound I recommend a 100% cotton flannel.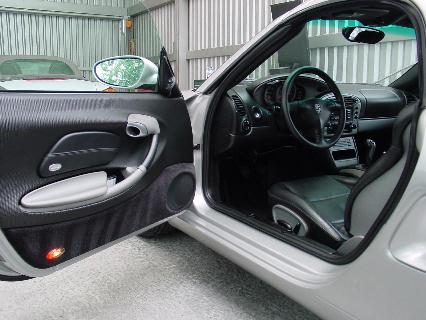 The interior maybe more complicated than you think in a Porsche. It will depend on your interior material, plastic, leather, painted parts, wood, carbon fibre should all be cleaned distinctively.

For starters a damp 100% cotton flannel should be use to clean every surface of the interior. For those with Sport Design Interior like me be careful with the painted parts as they are not clearcoated. Very softly clean away dust from these painted parts ok.

Once everything is clean and dust is away is time to start detailing...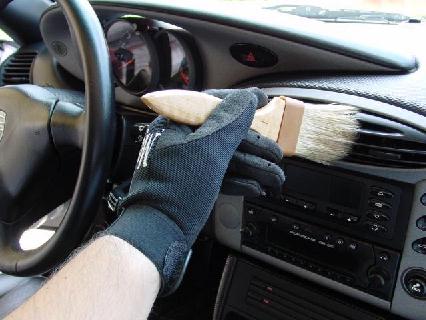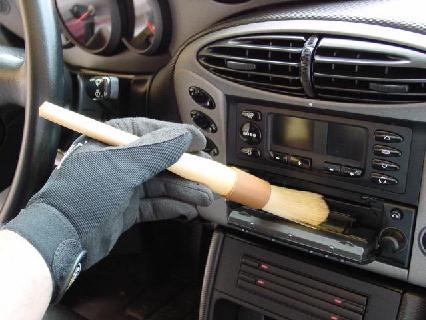 Detailing, detailing, detailing, remember, clean every part you can think of and those you don't also. Here I am using my Griots Garage soft brushes to clean away dust in difficult to reach parts. Griots Garage has many great things to detail your car, to check
Griots (click here)
On a side note, Griots Garage is not a paid sponsor ok, I recommend them because I like them, they have great stuff !!!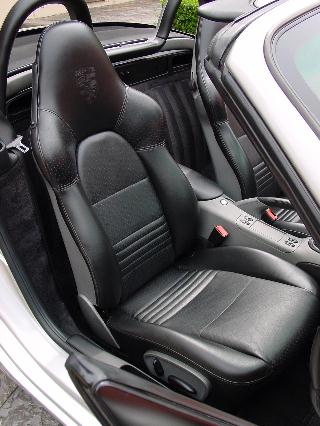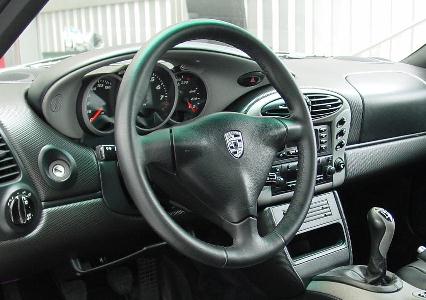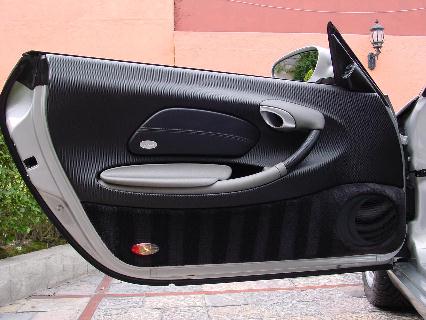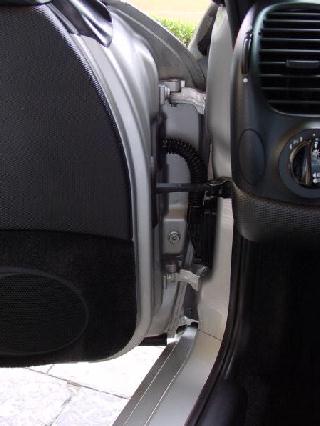 Perfect seat? Perhaps, I use Zymol Leather Conditioner, the truth is that is not the best out there but I used it once and I continued. Seriously I don't love it, it leaves a somewhat greasy residue, and I believe is made by the turttle guys. If you happen to start from zero, believe or not, try the BMW stuff, it is fantastic on new leather, available at your BMW dealer.

Use your leather conditioner on every leather surface, like steering wheel, shift knob, brake handle... for me top of the dash, airbag cover, roll bar hoops among other items are covered in leather. Use leather conditioner on them, ok, NOT Armor All, do not use Armor All on leather surfaces. Once again if you happen to start from zero, you may use the already recommended BMW leather stuff, it really works well on new leather. Hide Food works well on Porsche leather as well but I recommend for older Porsches. Once again the rule of thumb is: BUY THE GOOD STUFF.

Clean your doors, if you happen to have leather covered door panels use the conditioner, ok.

Once you finish with the door panels you may want to do the hinges, here I show My Boxster hinges. This is not a new car ok. This is my almost 5 year old daily driver. So get down to it and start cleaning. For the hinges I have my own trick which is an spray bottle with a water/mild soap mix to disolve grime, then its all elbow grease, cleaning with a damp 100% flannel.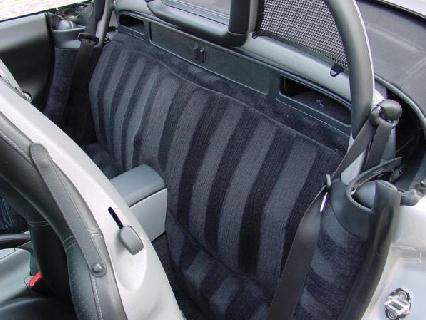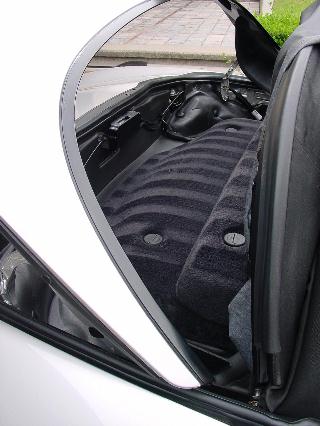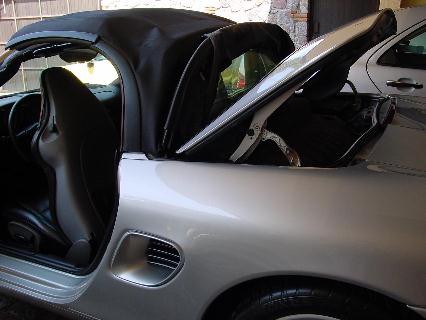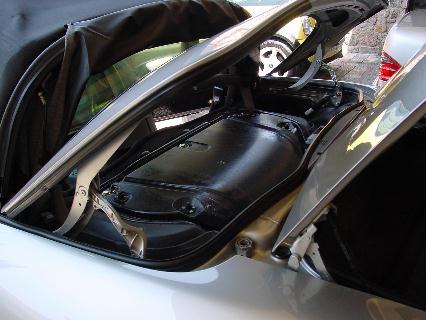 Finally for the interior is the carpets. Vacuum throroughly to get all the dust out. Then you may do the stripes as shown on My Boxster.

While back there on the Boxster you may want to clean the Roll Bar meshes and plexiglass wind deflector. Again start with a damp 100% cotton flannel, for the wind deflector you may also use the rear window polish and for stubborn dust collected in the tiny holes of the hoop meshes use pressure water then dry.

Clean your seat belts with a damp 100% cotton flannel, do the entire belt and not only the part that is hanging out there.

The stripes look good, for Carrera Coupe owners doing the stripes on the rear carpets will have to apply the Cirque du Soleil moves we Boxster owners use to clean our windows. Who said Porsche ownership is easy?

And just when you think you are finished, for Boxster and Cabrio owners still have the soft top bay.

Here in Mexico I have not seen one clean soft top bay. I guess what you don't see, you don't clean. But remember detailing is cleaning everything you can think of and everything you don't.

The soft top bay not only covers the canvas top but also hold all the water drains. So if you happen to get too much soil, dirt or leaves you may clog the water drains, therefore the importance of having a clean soft top bay.

Start by opening your soft top 10-15 cms, then unlatch the rear of your top and pull forward to reach the soft top bay.

Once there take off the rear carpets by unstrapping the clamps that hold them. Start cleaning.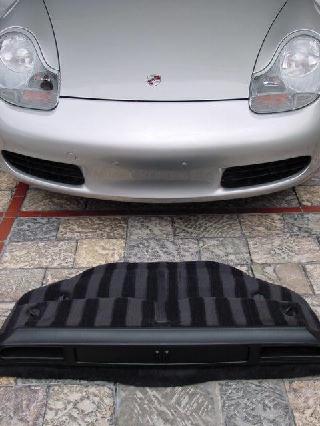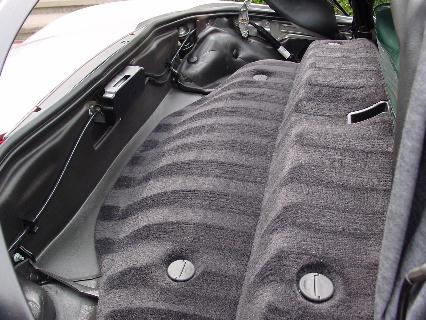 Vacuum and stripe your carpets.

Reinstall carpets, enjoy the view for a moment or two and relatch the top.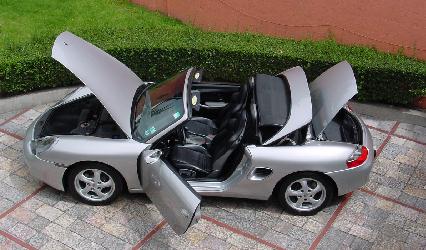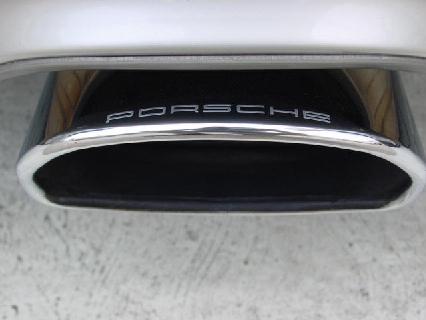 Front Trunk & Rear Trunk for Boxster Owners

Front and rear trunks. 911 owners only get a front trunk but Boxster owners get two of them !!! so its double the work.

Front Trunk. Vacuum and clean accordingly. If you happen to have a spare check its air pressure and make sure you have all your tools well arranged.

Rear Trunk for Boxster owners. Vacuum and clean accordingly. You will have oil and coolant caps there, check for leaks and clean accordingly. You may put your rear spoiler up and clean it well as well as all reacheble parts.

Detailing. Once again vauuming and cleaning is not detailing is cleaning. Here I am detailing all hinges and what not. Its looking good.

And just when you think you are over, well, think again... you have that protruding exhaust... etc, etc, etc... happy detailing...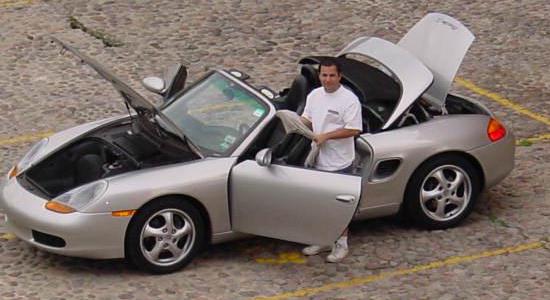 Detailing began as a hobby for me because I liked my cars being very clean. Now detailing is a therapy, I put my mind off daily stuff.

That's me "The Porsche Specialist" working on my own Boxster. I can drive 'em fast, I can sell them fast and now the photo is proof I can clean 'em thoroughly although not fast as detailing takes its time.

Wanna get together and get some detailing done on your Porsche? Give a call and we'll arrange a "Porsche Detailing Day" with other IPOC memebers.

Soft Top Bay  (Boxster & Cabrio Owners)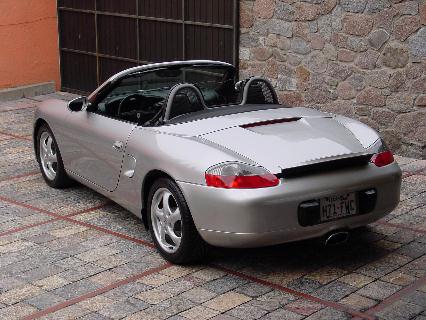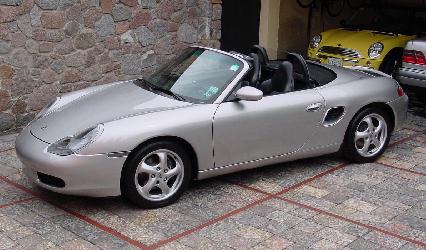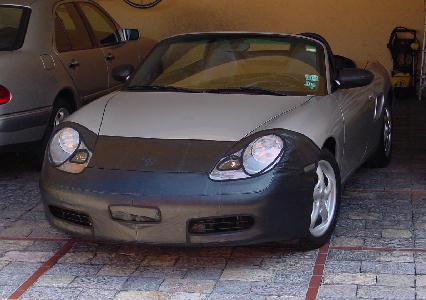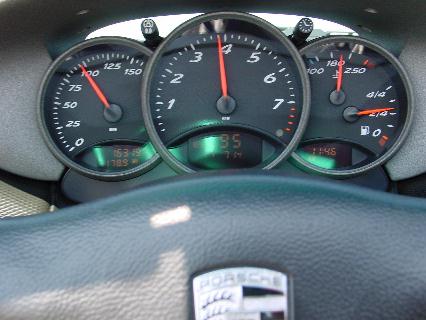 Final Product

Lets enjoy the final product, a clean Boxster...

... now its time to go drive !!! Have you seen that 911 Turbo poster that says: "It kills bugs fast". No problemo, I got my bra on so I can drive fast...

... very nice and clean ...

... I'll see you on the road... until next time.

Detailing is much, much more than what is depicted in this page, unfortunately time and space would not allow me to have it all in one page. For more info please contact me. I hope you enjoyed our 5th edition of the IPOC Newsletter, see yaa' at the 997 presentation...

Go Drive !!!

Frissen Gutierrez

Porsche Specialist & Porsche Owner since 1992

Passion for Porsche