IPOC INDEPENDENT PORSCHE OWNERS CLUB

Newsletter 52 Porsche Club Puebla Track Day III 2008

The Porsche Club Puebla unites once again at the track where club members got to enjoy their beloved Porsches in a fast yet very safe environment. Event organization and track logistics were provided by TrackDaysMexico ensuring also a fun and very safe event.

Let's check out the action...

Cayenne GTS courtesy of Porsche de Mexico who fully supports the Porsche Club Puebla. Michelin also present to support club members in their tire needs.

Very discreet exterior package and even more discreet owner we know this 996TT pulls some serious hp as it was second fastest of the day...

Fernando Bayo is the engine behind the Porsche Club Puebla, tremendous enthusiasm and hands on experience... following the leaders fast in his Guards Red 997TT...

997TT's are now quite popular at our events, perhaps the perfect club car? excellent driving put this stock 997TT very close to the leaders...

This 997TT put many enthusiast at awe... just look at it!!!

Tremendous handling thanks to an euro spec M030 factory sport suspension, astounding grip thanks to a set of Michelin Cup tires on factory black wheels, I really enjoy my 986 2.7...
more photos click here
Exemplary handling makes the Cayman S an enthusiast's favorite...

The Porsches ran until the late evening rays. Club members had a great time enjoying their Porsches to the fullest in a friendly, safe and most important a fun environment.

As always a tremendous event, impeccable organization, amazing cars, astounding weather and terrific track.

The last thing to say is to join the Porsche Club Puebla and our great events, for info please mail:

be ready for our next event!!!

¡¡¡ VIVE TU PORSCHE AL MAXIMO !!!

Frissen Gutierrez

Porsche Specialist & Porsche Owner since 1992

Essence of the Porsche Club Puebla...

987 looks planted in this pic... superb handling and cornering quite fast...

Its been a while since I start a report with my own photo, yet as founder of the Porsche Club Puebla I portray the essence of the club quite well. Not the fastest Porsche, in fact a 2.7 986, but correct M030 euro spec sport suspension, Michelin Cups and superb driving I make this "lesser" Porsche fly down the track, in fact the very essence of the club where we cater to all Porsches and enthusiasts.

The Boxster RS60 astonished everyone at the event, a tremendous elegant exterior look, extroverted interior, 300+hp and the marvelous sport exhaust note that is one point beyond fantastic, all courtesy of Porsche de Mexico.
BRS60 Full Photo Gallery Click Here
Our friend Hector driving his 996TT Evoms600 fast... very few press the limits and enjoys the events like Hector, glad to have him on board...

Friendly environment distinguishes the Porsche Club Puebla, here Bayito giving the thumbs up to our friend photographer Rafa Dura...

Gorgeous R8 in bright red running very fast around the track... as always the Porsche Club Puebla welcoming other brands...

I like red, I like it silver... I think I like the R8 in any color... looks amazing in silver too...

Thanks to our sponsors:

Photos by:

Duchman Co.

Frissen Gutierrez

JL Gutierrez

Rafa Dura

Video and Photos for purchase:

Duchman Co.

The Porsche Club Puebla encourages close racing as long as it is done cautiously and with respect to others...

Ennio Balcazar is also a founding member of the Porsche Club Puebla, former Porsche Puebla Director and now Porsche San Angel owner Ennio has always been an enthusiast... his weapon of choice a quite fast 997 GT3!!!

A myriad of 996's always flock our events... its always good to see the 996's...

The Cayenne GTS courtesy of Porsche Mexico was the pace car of the day... amazing shot!!!

Perseverance... Carlos arrived driving, lets be honest, not to well, now he is one of the fastest cars on the field, amazing how perseverance could bring a mild driver to an accomplished one... now very fast indeed!!!

Rally cars now flock our events, why? because our events offer more track time than anyone else, we have a team of enthusiast running the event and most important we offer precise timed laps and we run our own championship... we are the best!!!

Even grocery getters enjoy our events, well this particular RS4 churns out 500hp, but still is an Avant... its amazingly fast!!!

...and enjoy the track!!!

Our Demo Laps program is for everyone at the event to enjoy the track, sponsors, family and friends can enjoy participant cars on the track at moderate speeds... we have the most complete track program... Porsche Club Puebla taking advantage of the Demo Laps...

Self describing... enjoy the view!!! this is the Porsche Club Puebla!!!

Fernanda's face tell it all!!! amazing shot by none other than Frissen Gutierrez.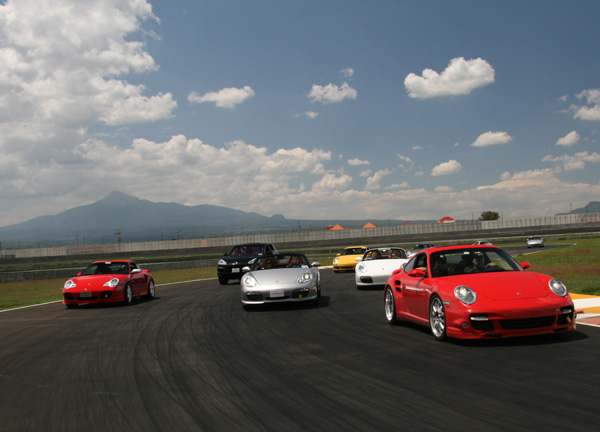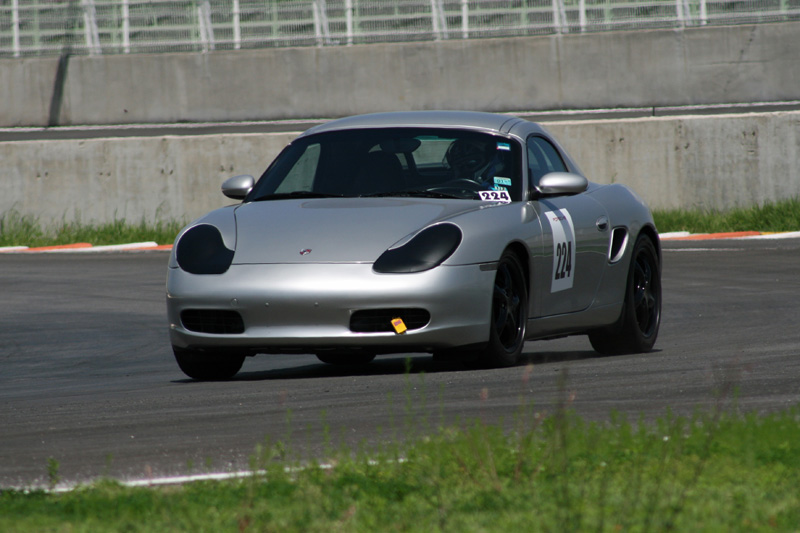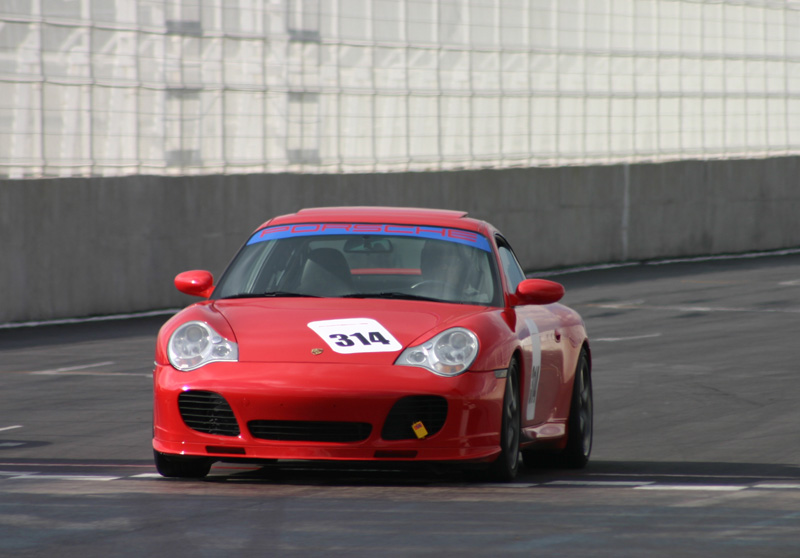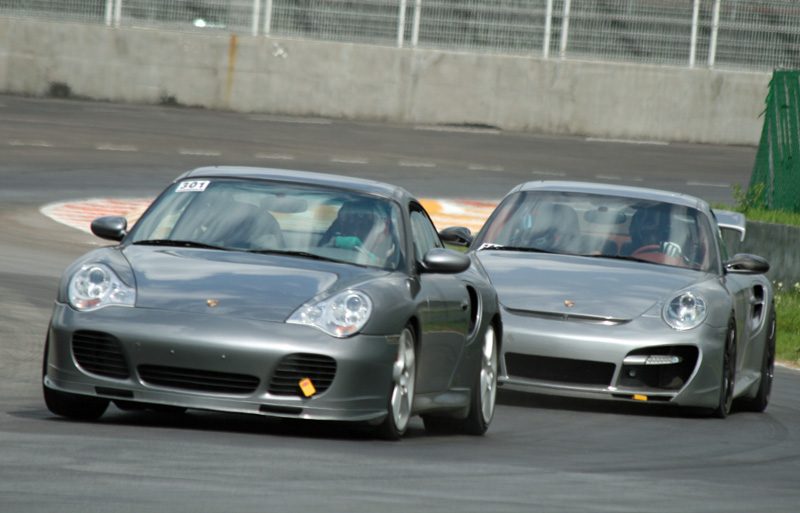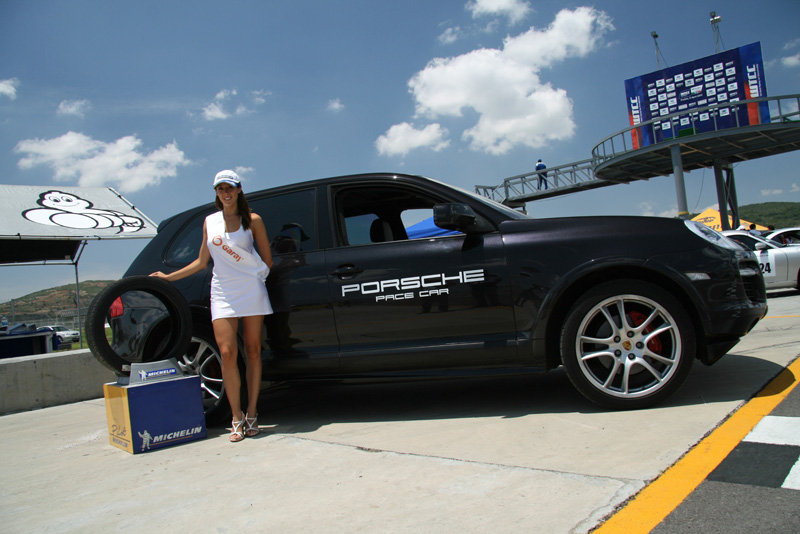 Porsche de Mexico & Michelin...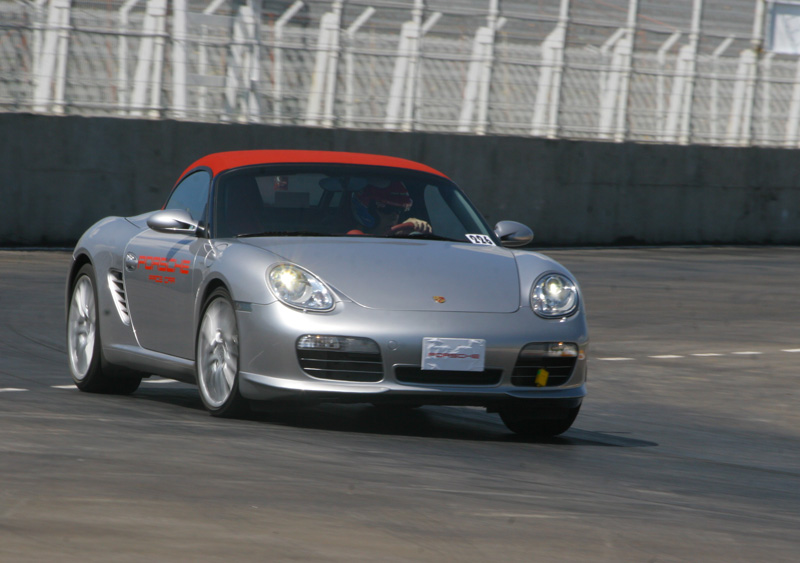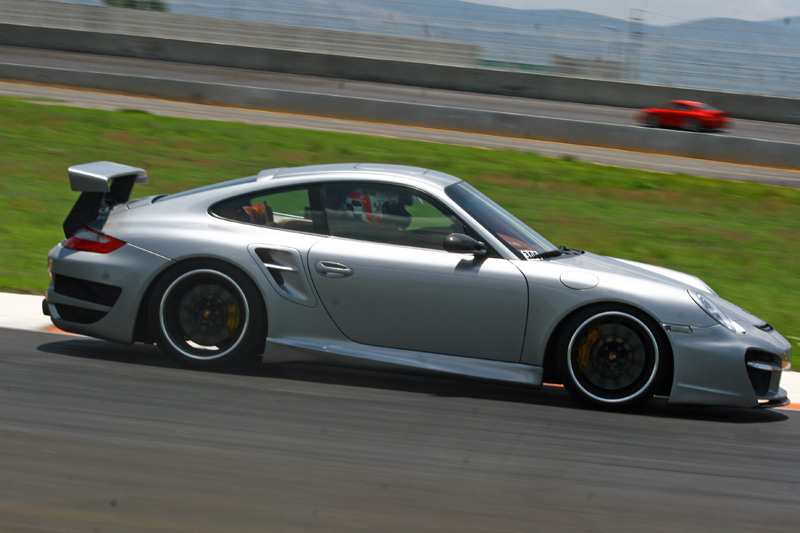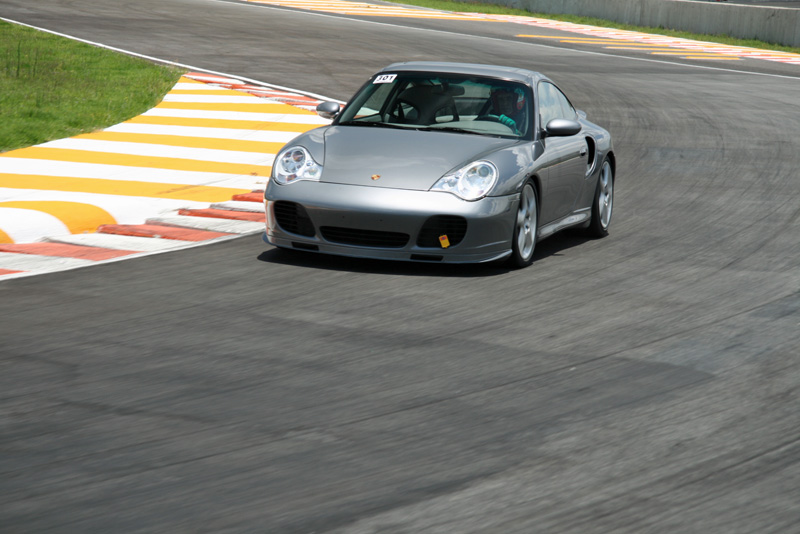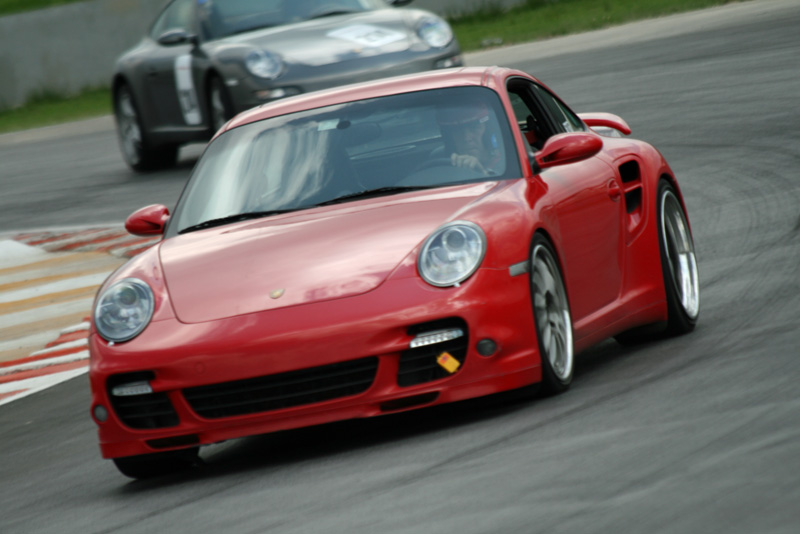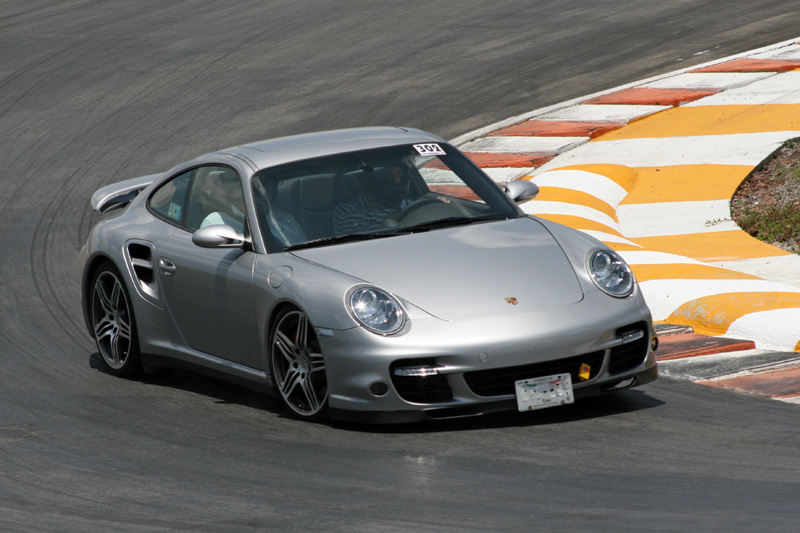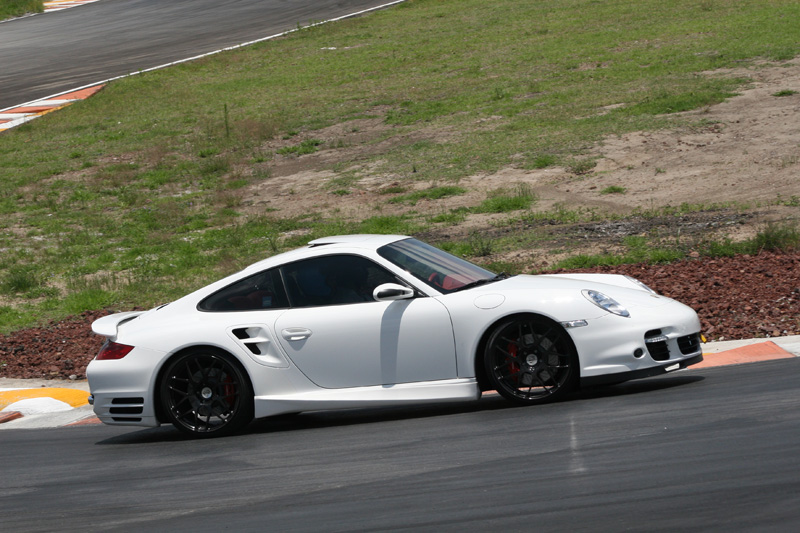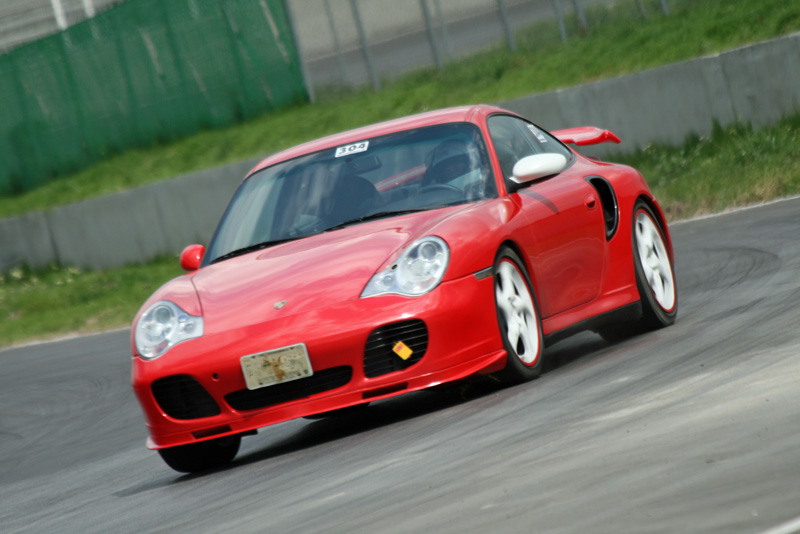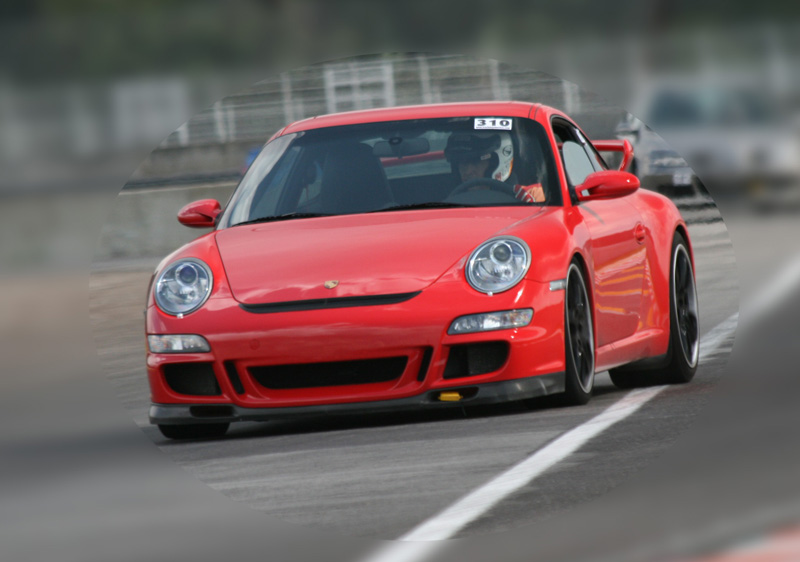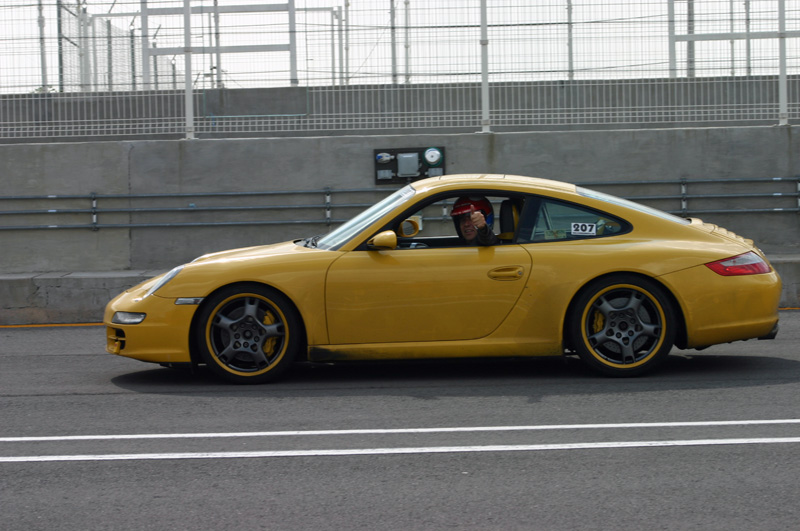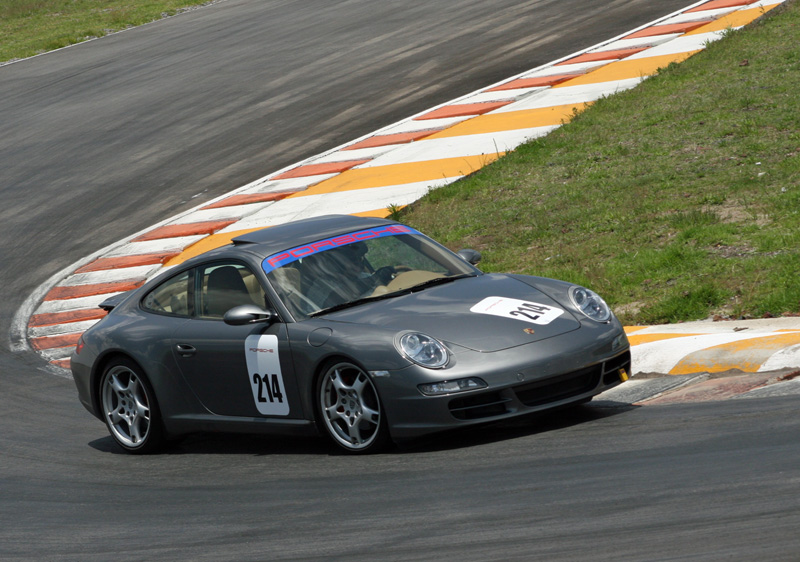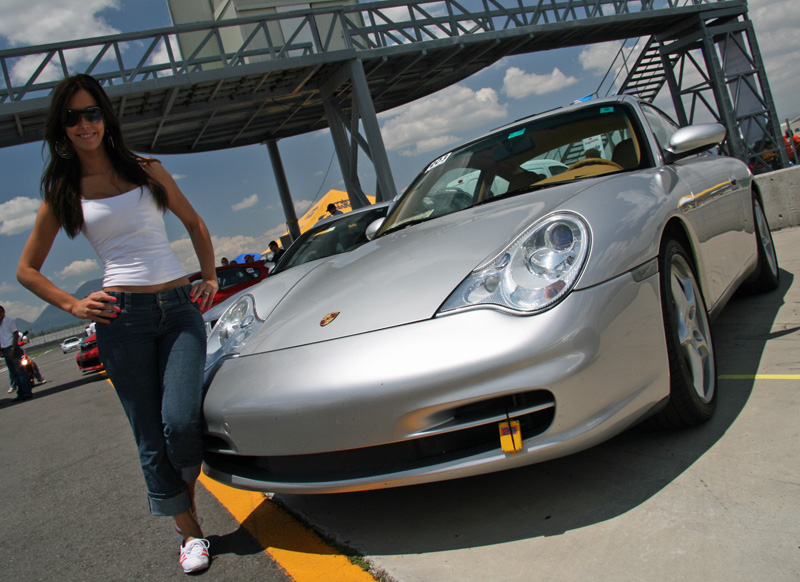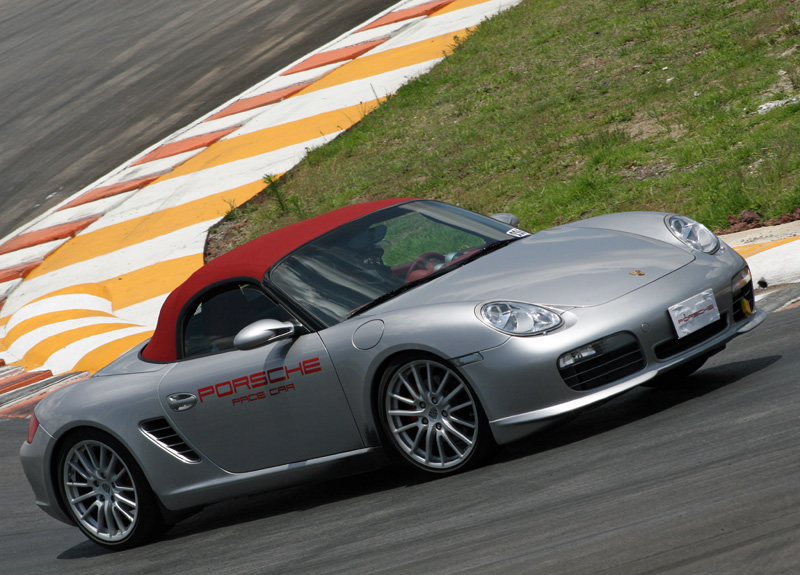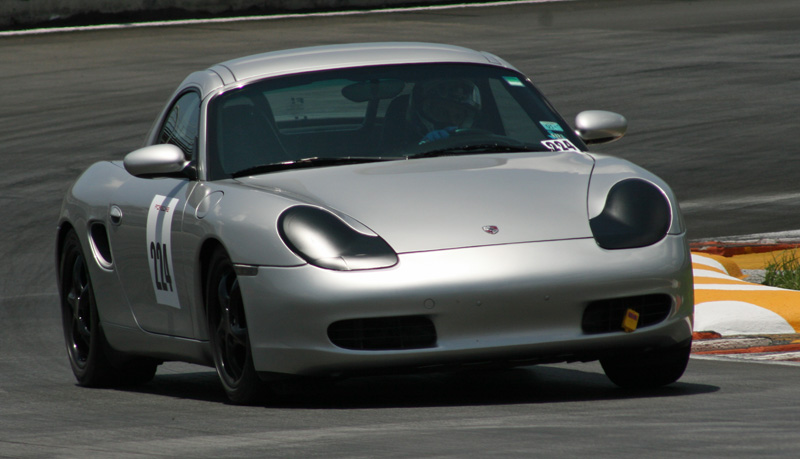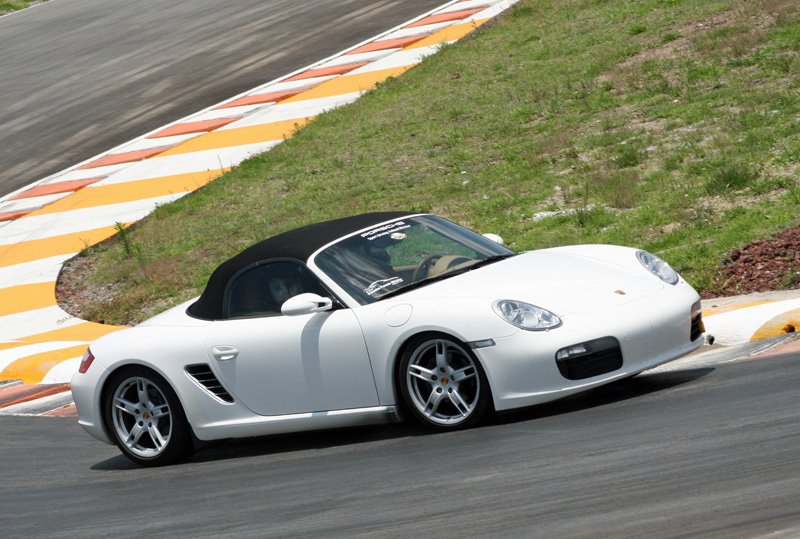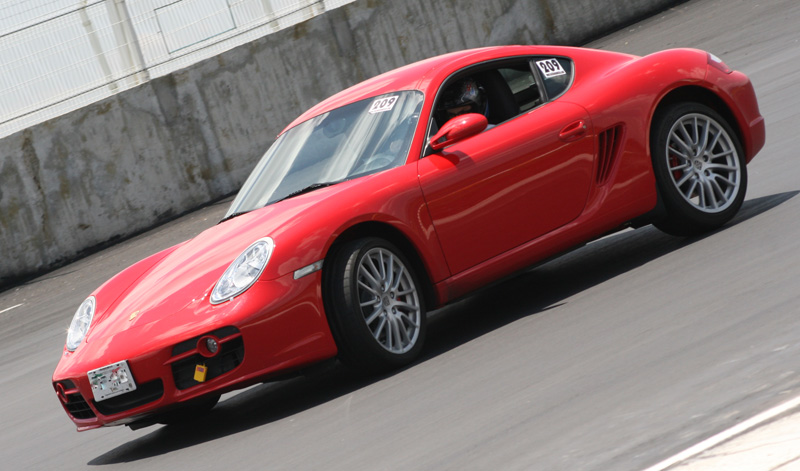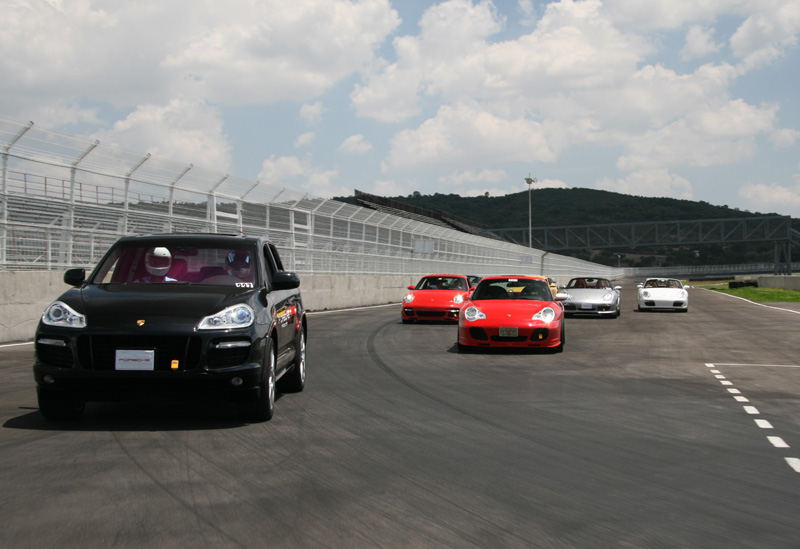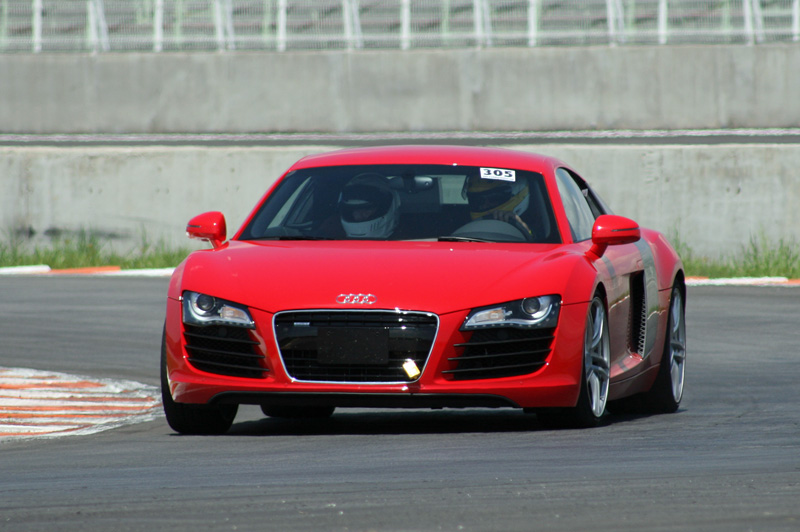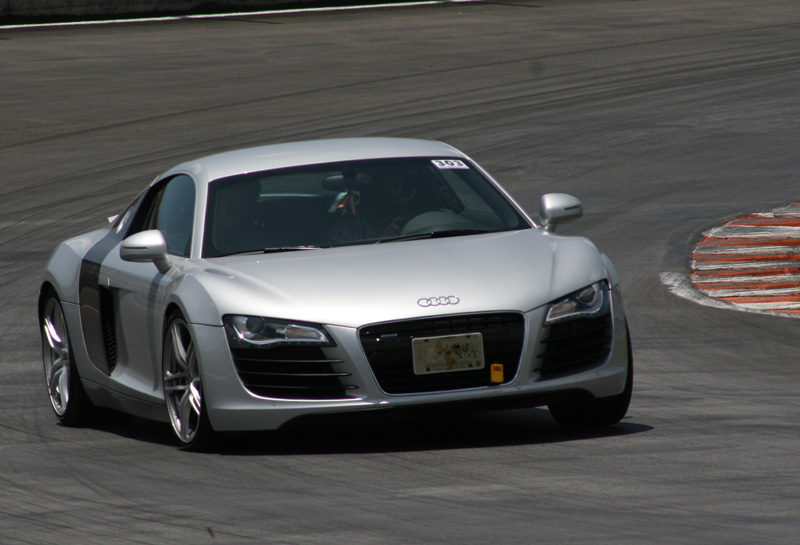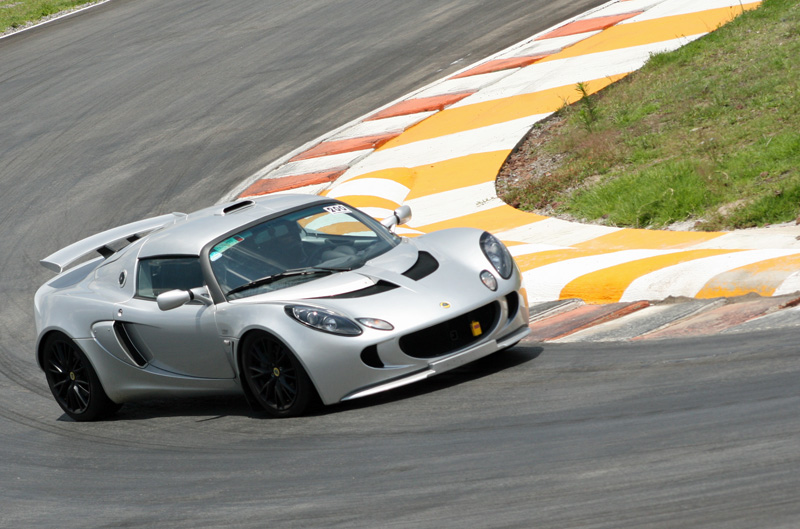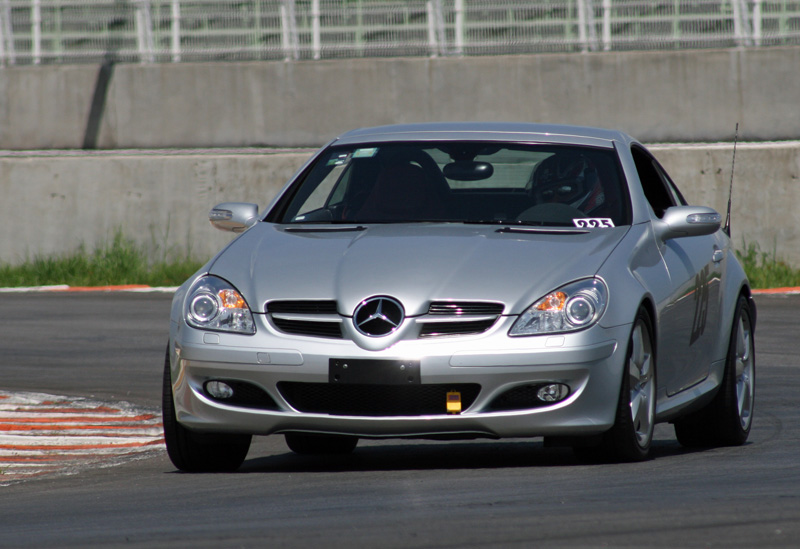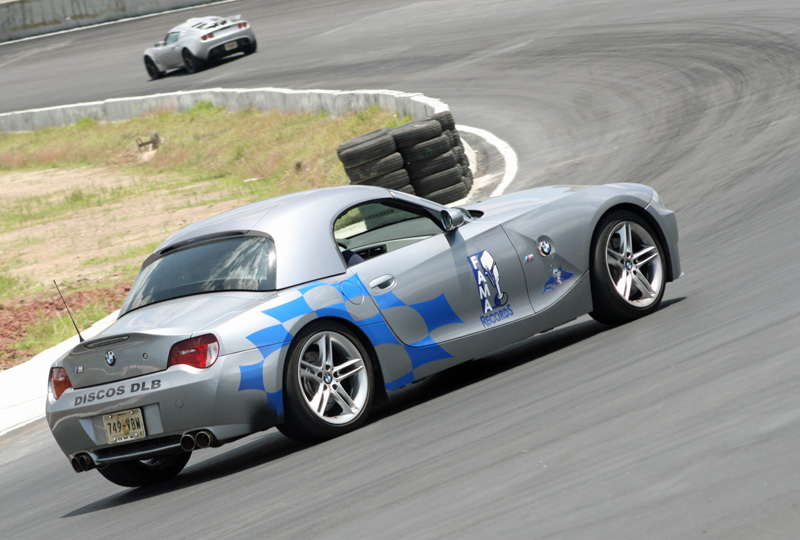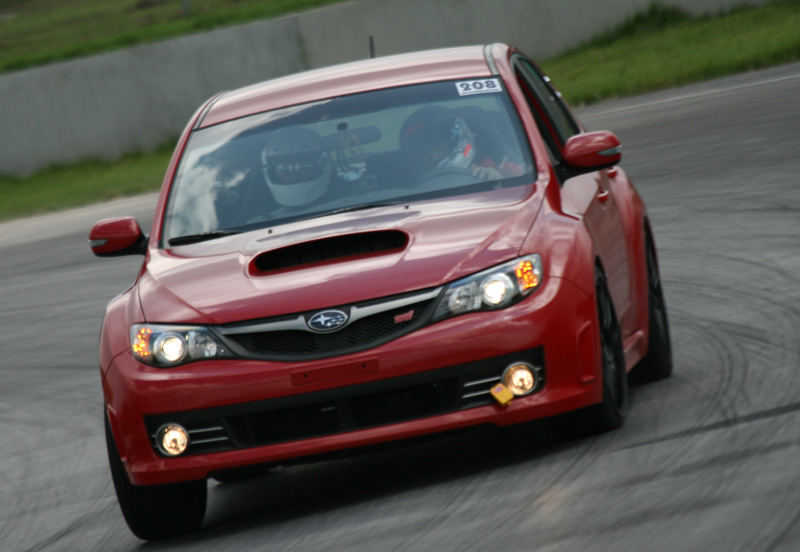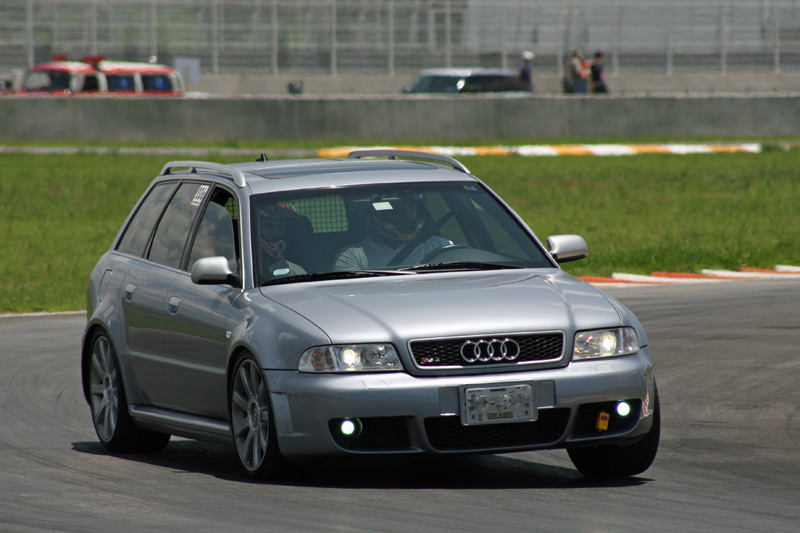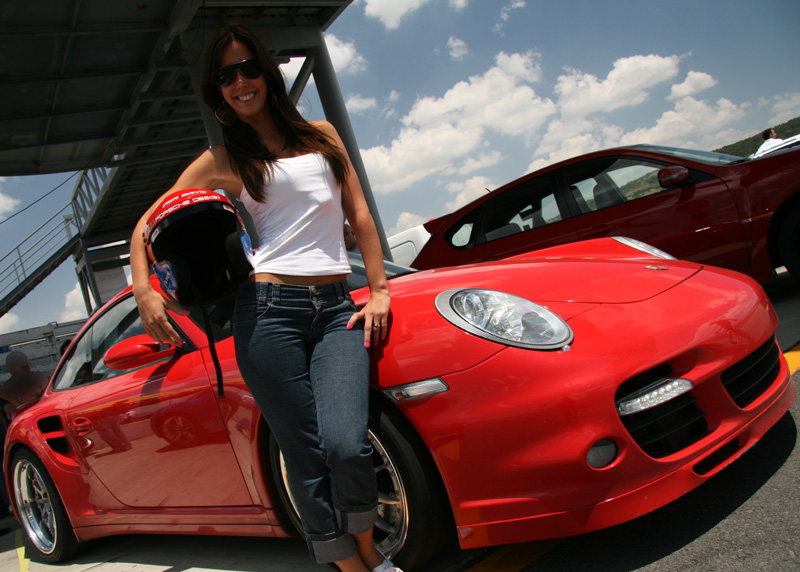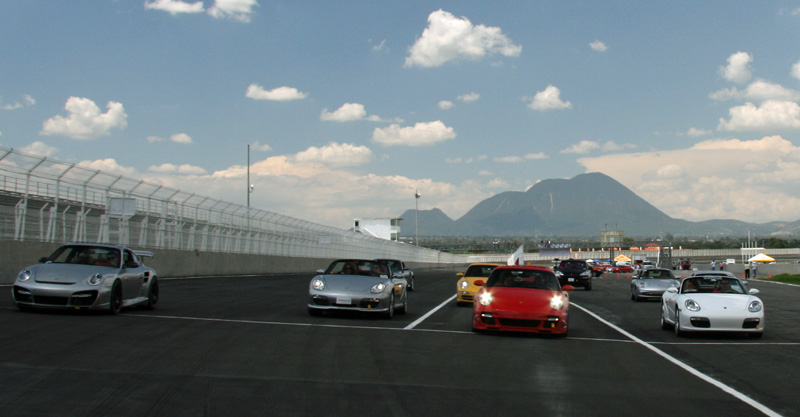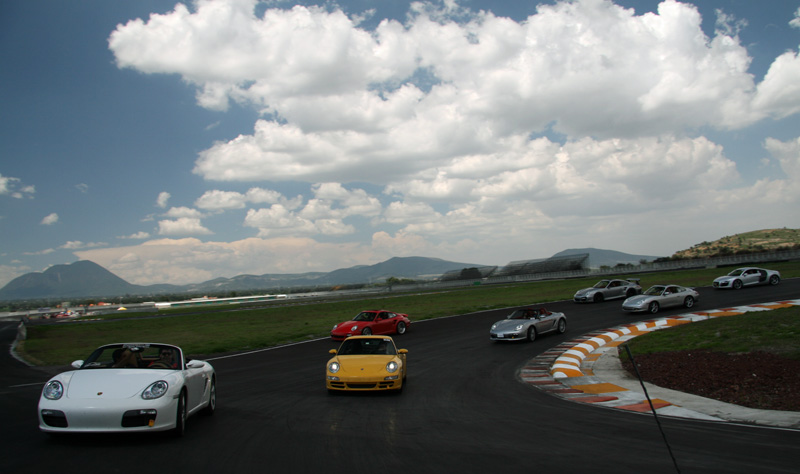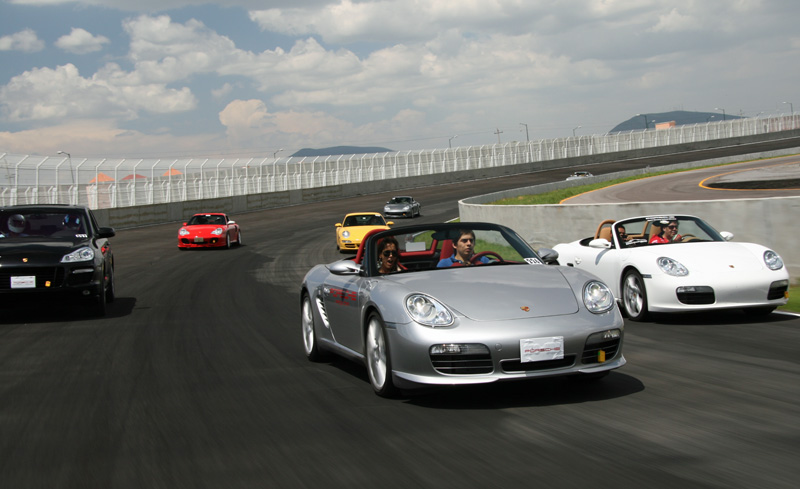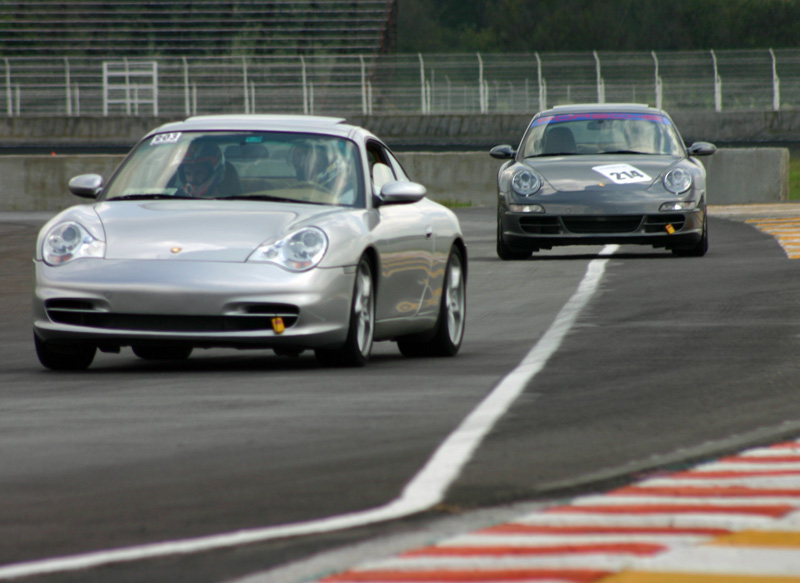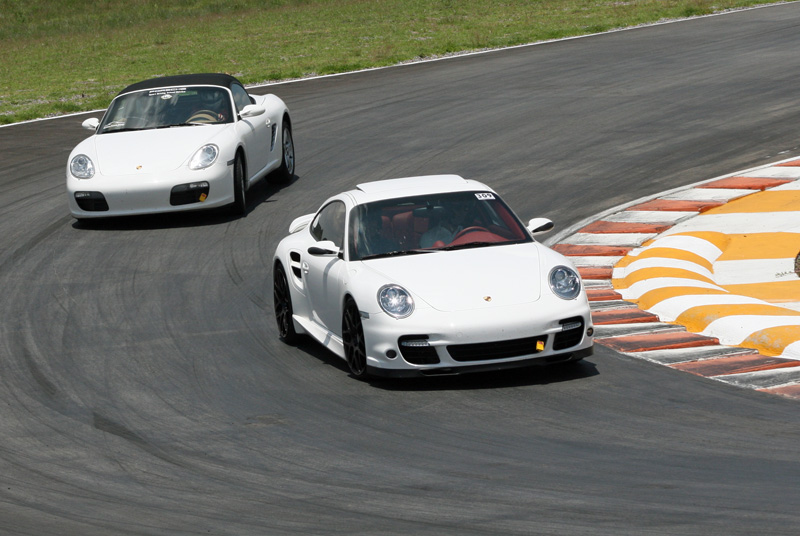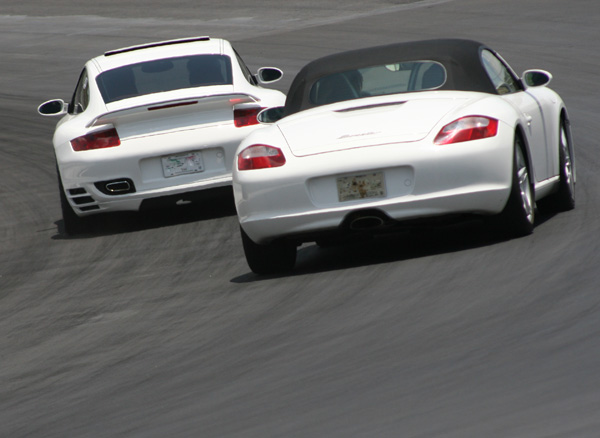 Superb shot, this is the Porsche Club Puebla... simply fantastic...

Miguel Lorenzo is yet another founding member who portrays the club essence quite well, his "club" car a heavily modded 996 C4S featuring an Evoms SuperCharger ensuring 420hp at all times, Bilstein PSS9 coilover suspension at hardest setting, widened stance and Michelin Cups ensure tremendous exact handling, inside a Tequipment roll bar ensures safety, all in a Guards Red exterior package, the very essence of the Porsche Club Puebla catering to the hard core enthusiast.

Exuberant TechArt GT Street cladded 997TT Evoms700, simply wild... also fastest of the day...

Hard core enthusiast Miguel Lorenzo runs his "street" Porsche as well as his "club" SC C4S... we are a club conformed by enthusiasts...

Our very good friend Andrea runs his Exige S quite fast...

Miguel Lorenzo in his 997 Carrera S chases 996 C4 fast....