IPOC INDEPENDENT PORSCHE OWNERS CLUB

Newsletter 55 Porsche Parade Mexico 2008

The Porsche Parade Mexico 2008 is the largest event of its kind in Latinamerica with 251 Porsches invited and over 700 people participating. This year's Parade was presented by Porsche de Mexico assuring a magnificent organization.

This year's Porsche-a-thon brought the most amazing variety of Porsches ever in our country, from the 356 to the imposing Carrera GT and everything in between, but don't take it from me and...

Let's check out the action...

...to the early 911's... this magnificent example in classic creme color... simply tremendous!!!

The Porsche Team working hard to get everyone registered, here we see people from Porsche de Mexico, Porsche Latinamerica and Porsche Club Worldwide Coordination... now that's a TEAM!!!

Classic 911's were lined up on a gradient adjacent to the main parking... they look magnificent!!!

997's flocked the event in great numbers... superb!!!

One is not like the others... yep that would be my 986 parked with the 993's... thankfully Porsche de Mexico let me move from one group to the other to capture the most out of the event, and it worked!!!

Here I go following the long trail of Porsches... fun, fun fun!!!

The Porsche Parade Mexico 2008 was without a doubt the very best Porsche event ever in Latiamerica. Superb organization, large variety of Porsches and great enthusiasm made of this event the best Parade to date.

We hope to see you next year...

For more info log on to:

¡¡¡ VIVE TU PORSCHE AL MAXIMO !!!

Frissen Gutierrez

Porsche Specialist & Porsche Owner since 1992

Pristine 356's followed by OEM aero cladded 996... and the line continues on... whoa!!!

Entering the event we catch a 914, an impact bumper Targa, a 993 Twin Turbo and last but not least a 996 GT3 RS... variety, variety, variety...

Top view of the event... for those wondering where we are, that is the horse track in Mexico City... nice!!!

After the inaugural ceremony it was time to head to your Porsches and start the event!!!

Once we were over the Parade Laps participants continued on the street on their way to the historic Autodromo Hermanos Rodriguez...

911's approaching fast!!!

Thanks to:

Porsche de Mexico

Photos by:

"bubu" Luis Enrique M M

Daniel Palestino

Duchman Co.

Frissen Gutierrez

Mao Carrera for Porsche de Mexico

Manuel Caballero

Miguel Lorenzo

Video for purchase:

Duchman Co.

A very emotive inaugural ceremony... from L to R: Andreas Jessa from PdM, Jorge Rios Hellig PCM, Sergio Nieto PCM, Manuel Robles Gil PCM, Mathias Menner PCWWC and Fernando Flores, Director of Porsche de Mexico...

A tremendous line of Porsches... here we see a couple of pristine 356's...

The Porsche Parade was part of the last day of the Mexican Auto Show being featured adjacent to the Parade...

This, definitely looks like fun...

As we advanced the interminable line of Porsches we saw our favorite GT2... nice!!!

Exclusive shots... we caught this GT3 followed by a Cayman S...

From the early stages we found the people from Porsche de Mexico working in the organization... variety? how about a 987 and a 997 GT3 RS?

As we went through the line of Porsches we found our favorite 911... this is an amazing build, more on it later...

Coming out of the tunnel we see this magnificent 997 Carrera S in correct Guards Red featuring a set of nice HRE wheels... behind a very rare in Mexico 928... variety...

This Speed Yellow Cayman S is HOT!!! featuring TechArt aero and "20 TechArt Formula wheels... it looks amazing!!!

We saw some classic Porsches around the corner, 911, 356 and a couple of 914's... variety...

Porsches entering the track... once again we thank Porsche as we parked in the middle of the back straight to catch these magnificent shots... check 'em out next...

whoa!!! what a shot of this early 930...

...ubber hot 997TT in Slate Gray... TechArt aero and "20 Champion wheels complete the package... hot!!!

Probably the very first shot of the day inside a Porsche... on our way to event the Porsche Club Puebla at speed!!!

Porsches being lined up for the Group Shot...

The Porsche Team was there every step of the way keeping everything well organized...

We caught our good friend Bayito doing some PR work for the Porsche Club Puebla...

Mr. Bling, Bling himself, Victor Ortiz posing for the IPOC camera... its always good to see good friends...

Our friend Fernando Romo took advantage of having 251 Porsches behind him to do his unique and very classic Facebook photo, good job Fernando!!!

Tremendous spirit at the Porsche Parade Mexico 2008...

Porsche Parade Mexico 2008...

After all the protocol it was time to enjoy our Porsche the way Dr. Ing. Ferry Porsche intended and we went on to the track... you may catch more at our extra photo galleries and videos...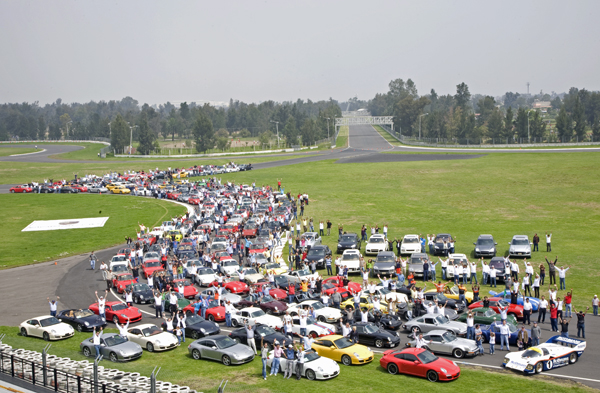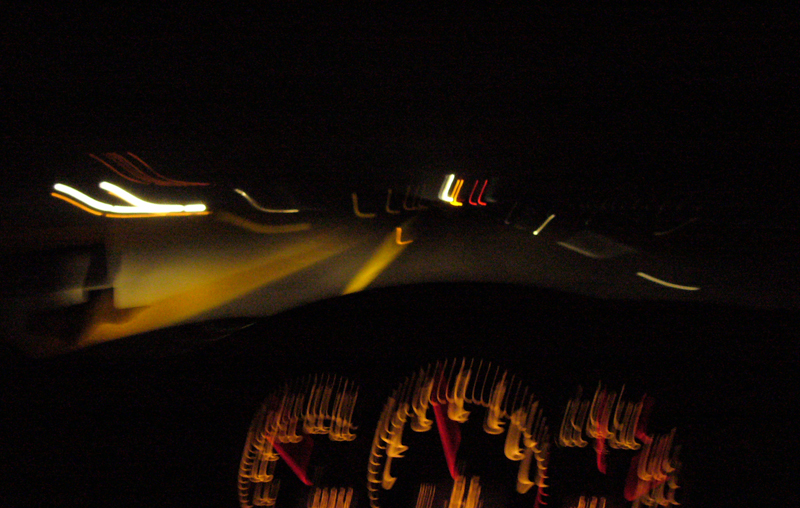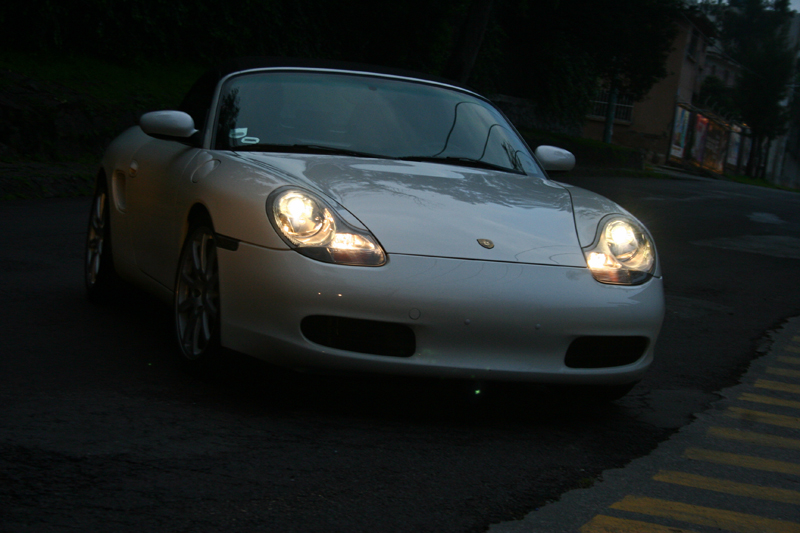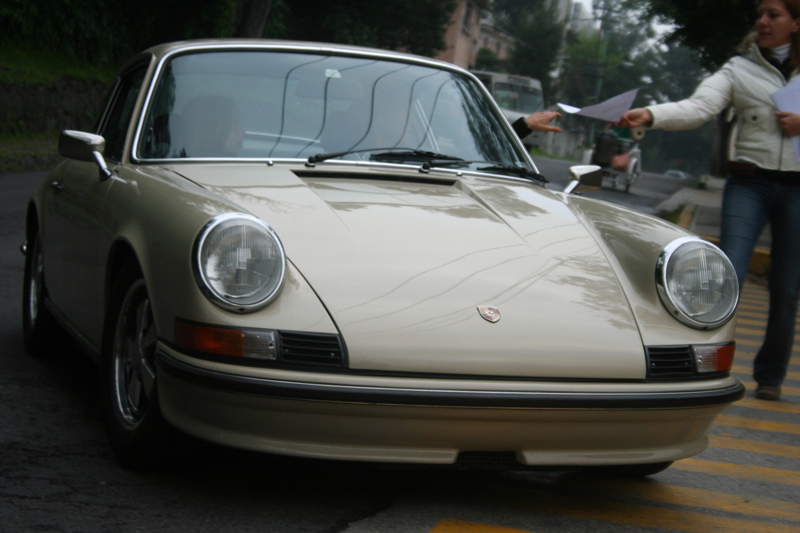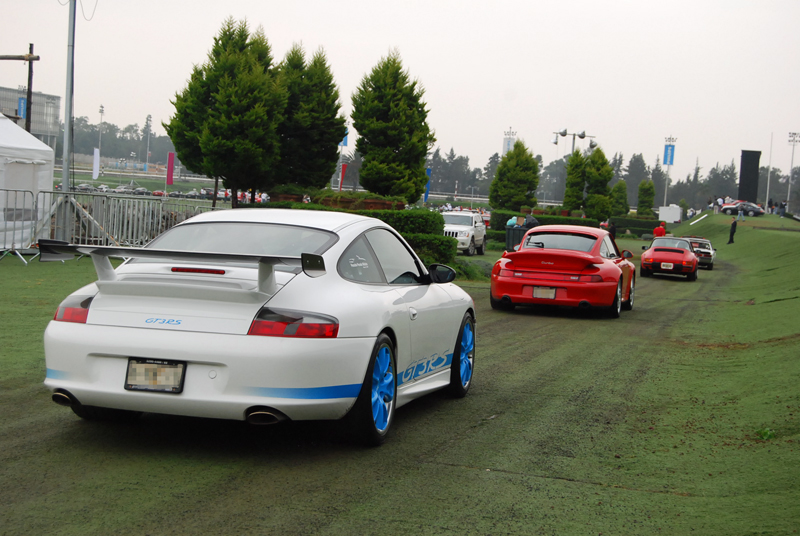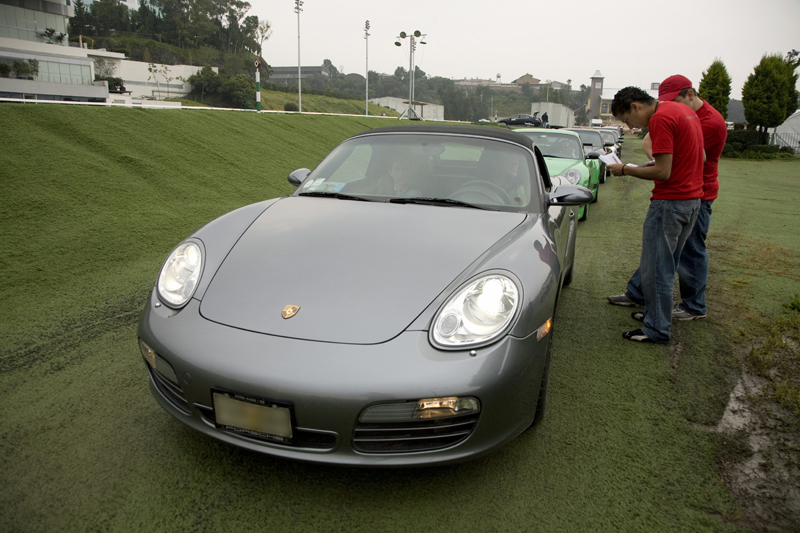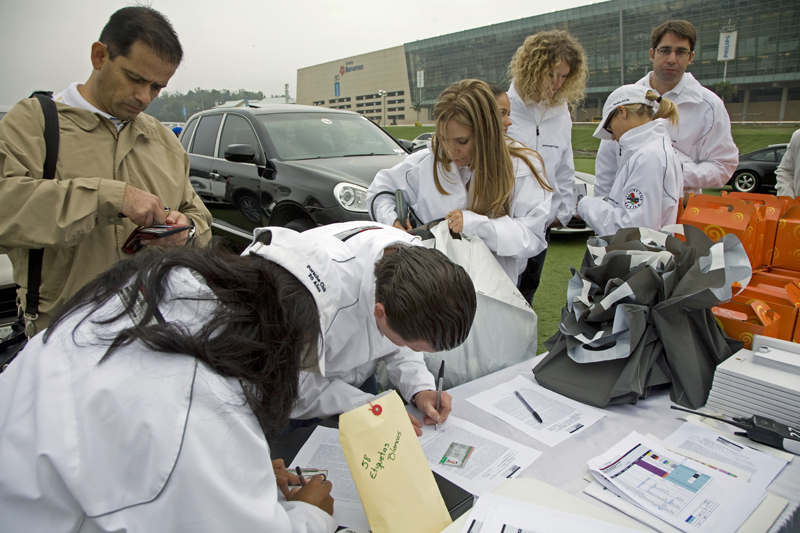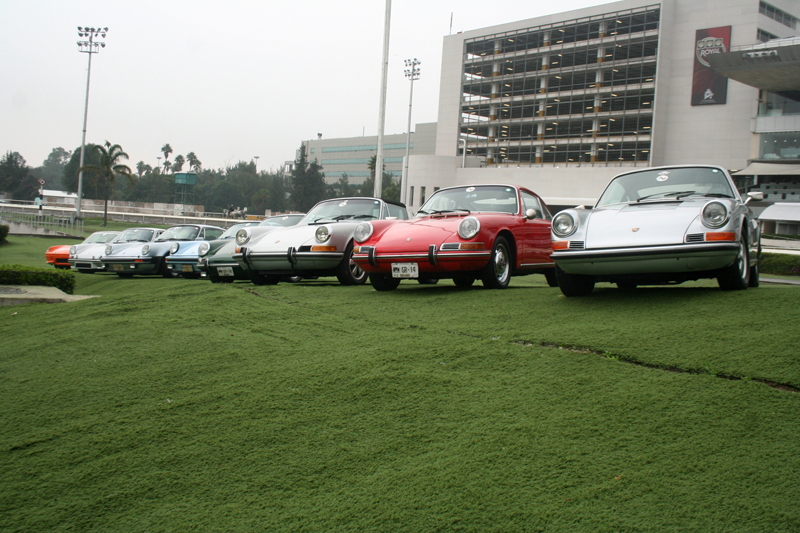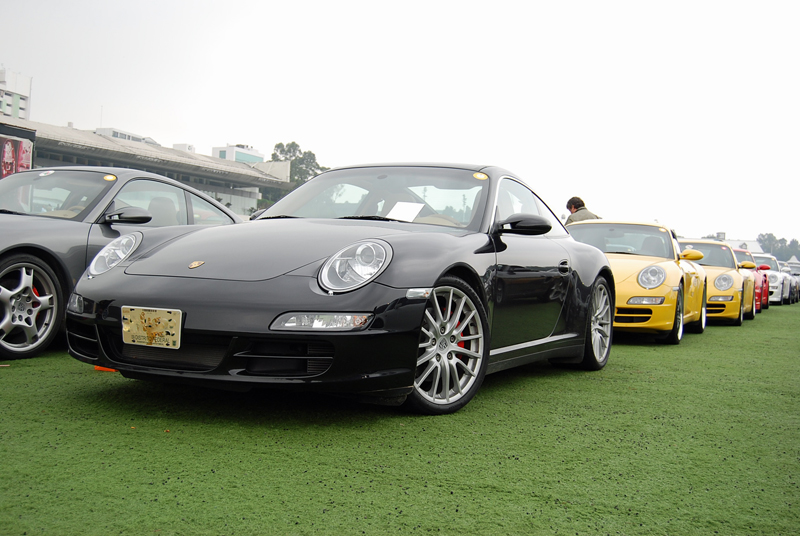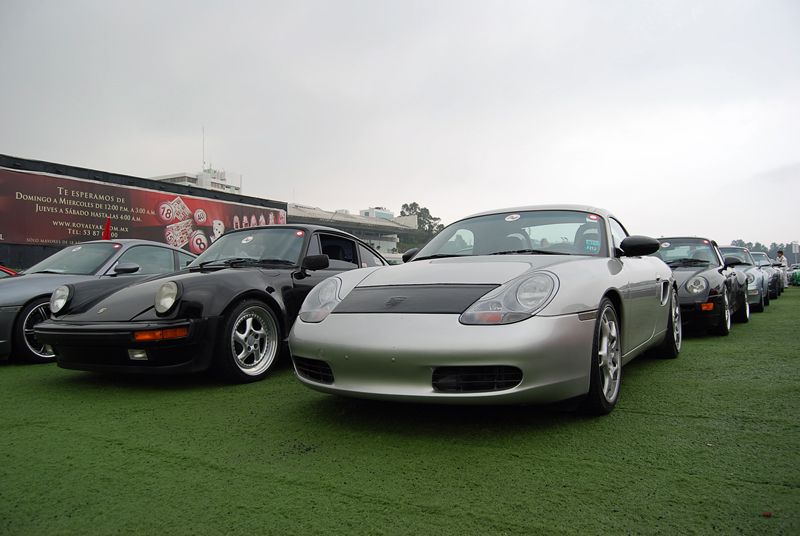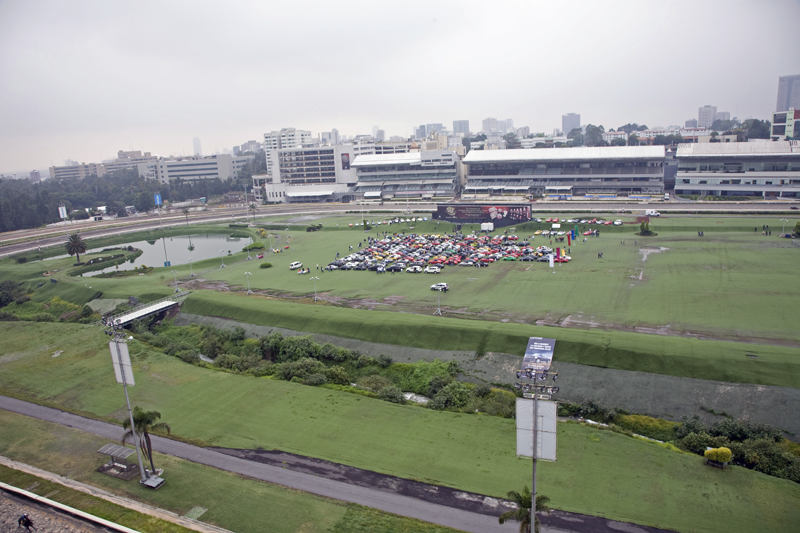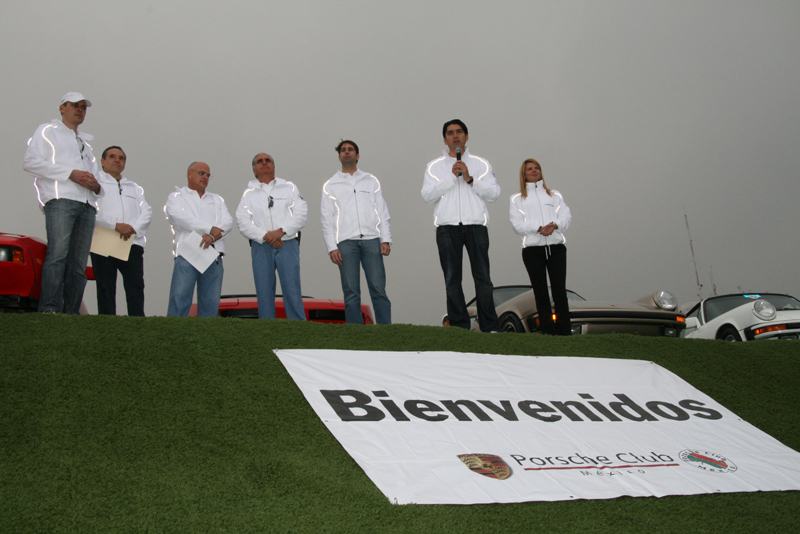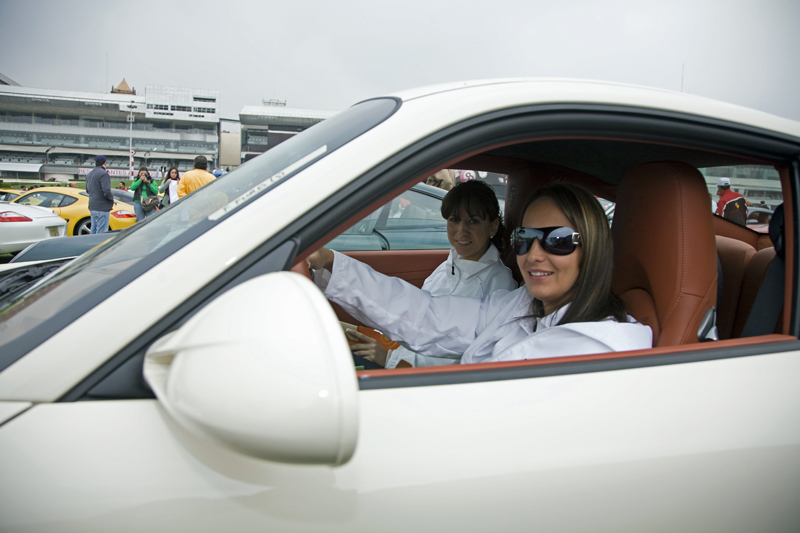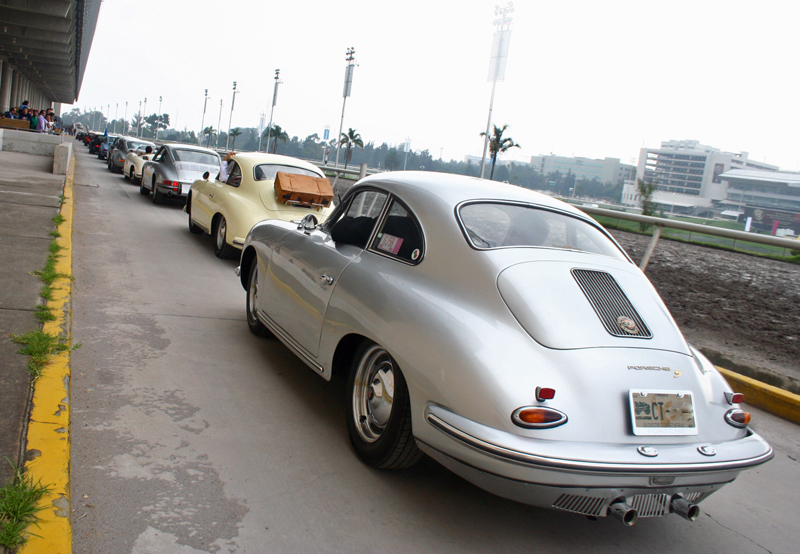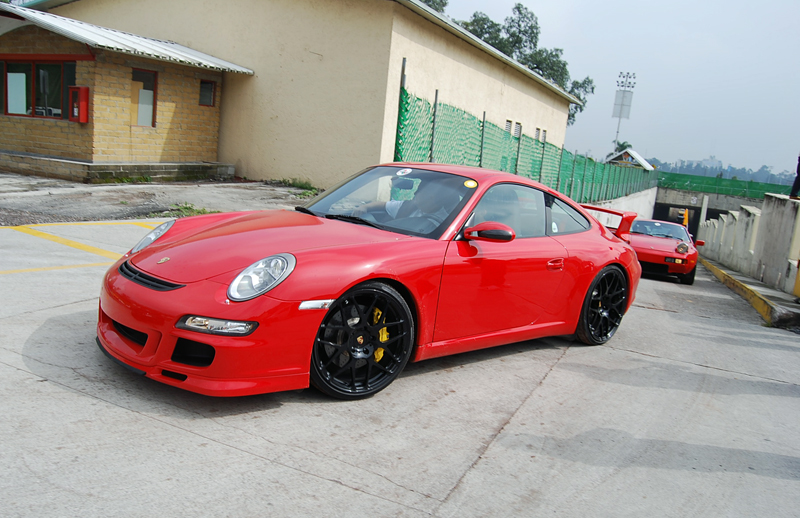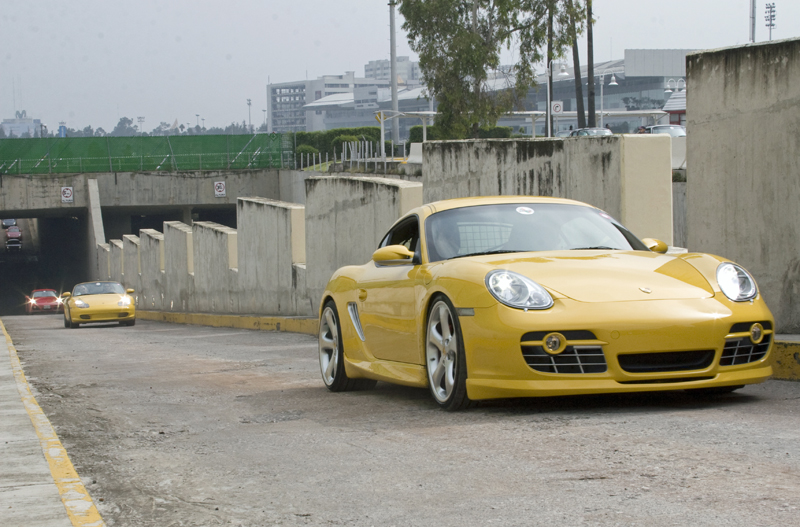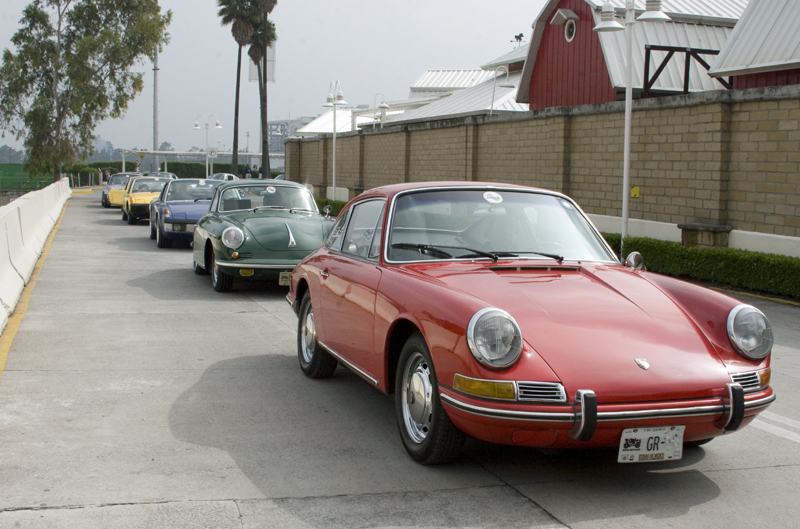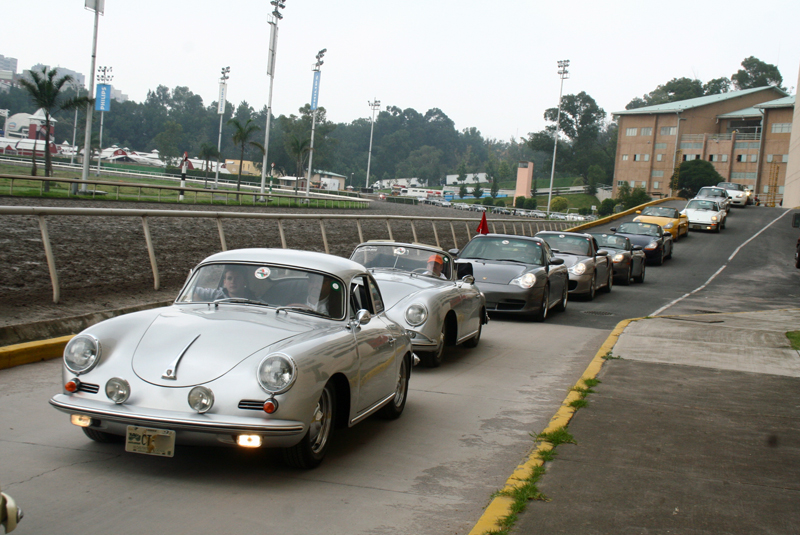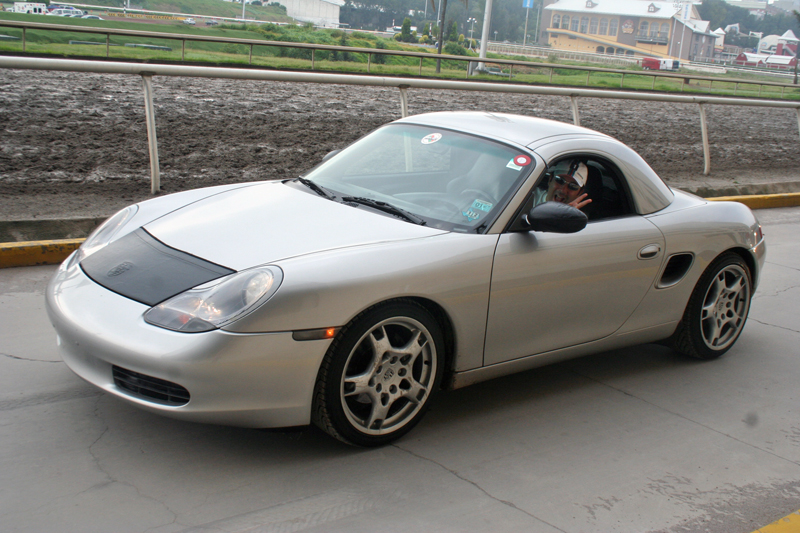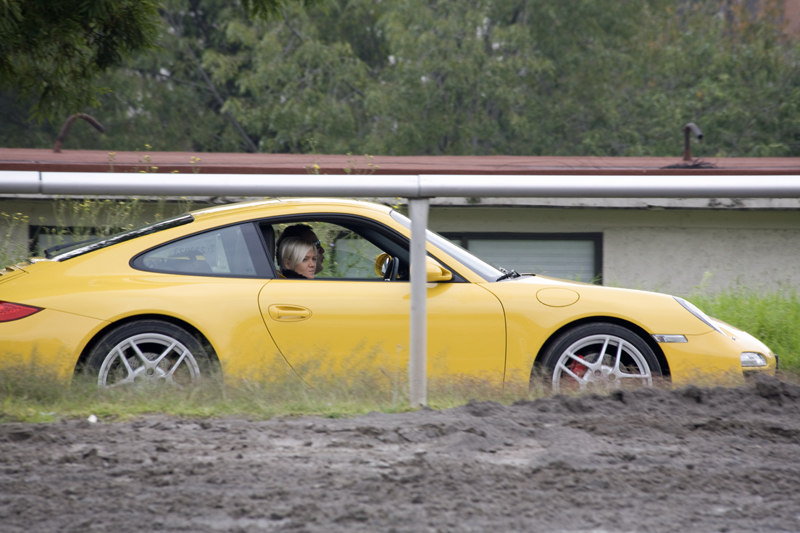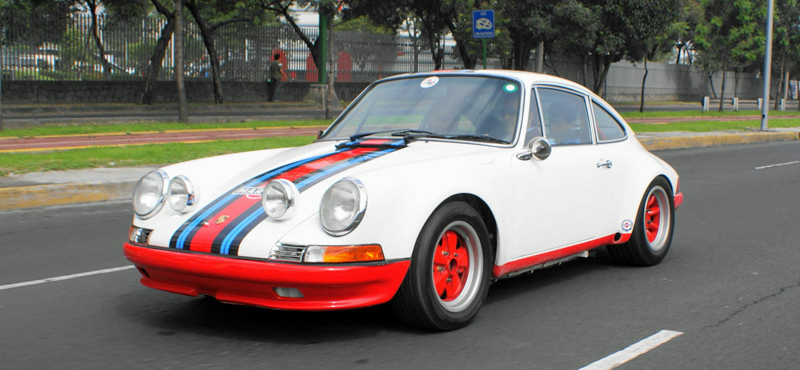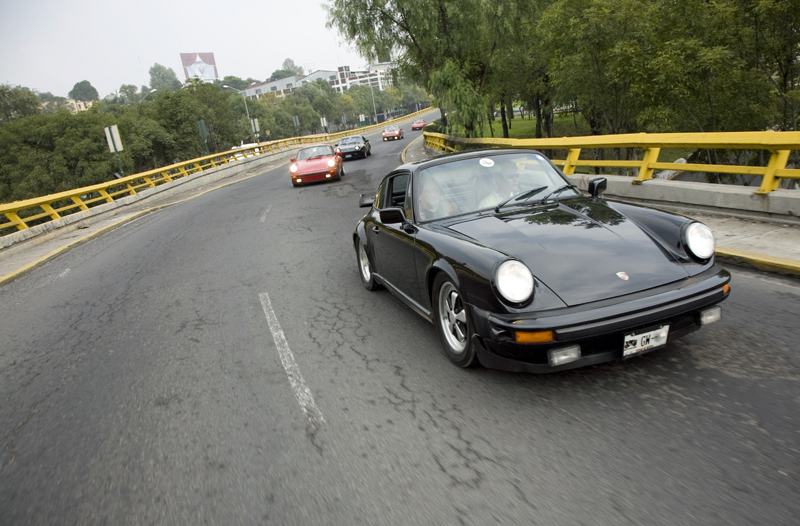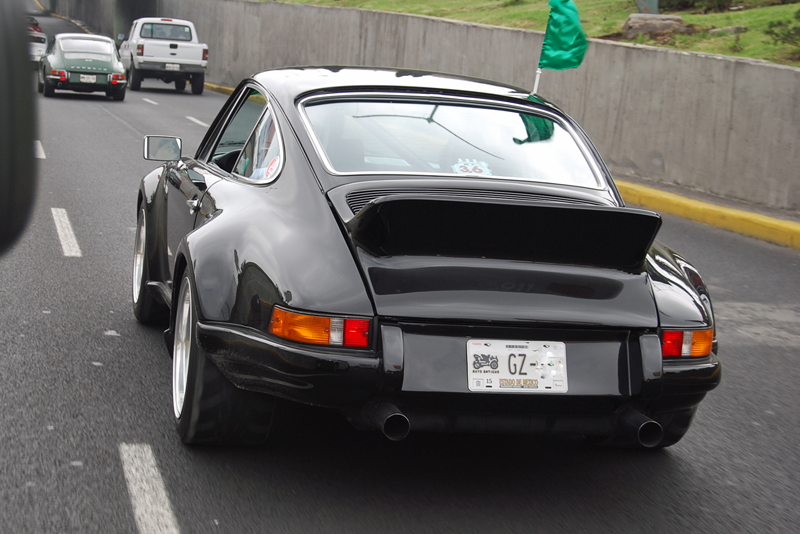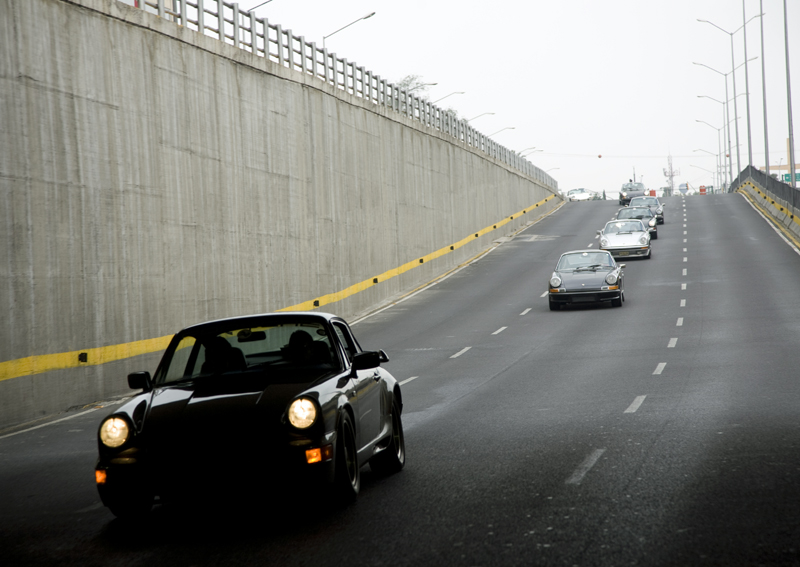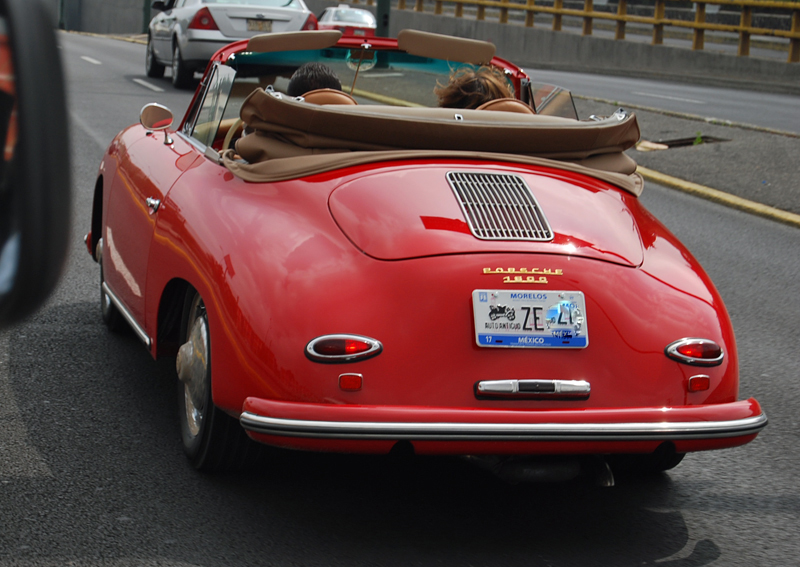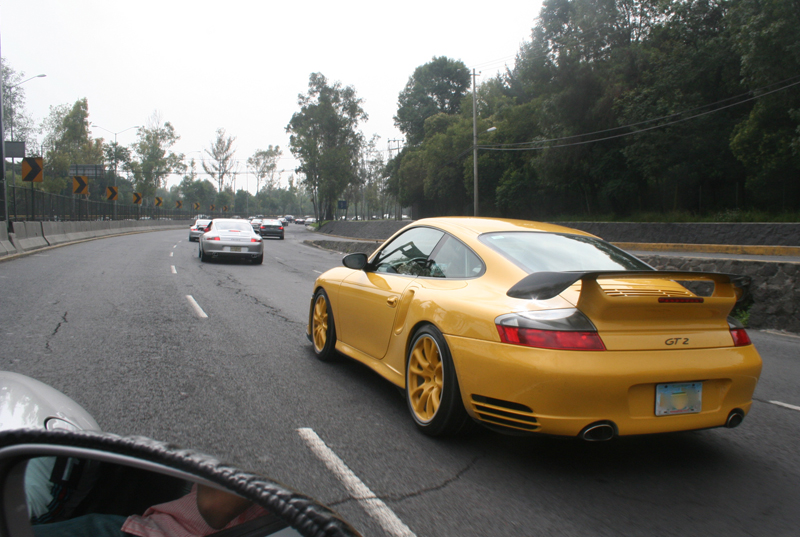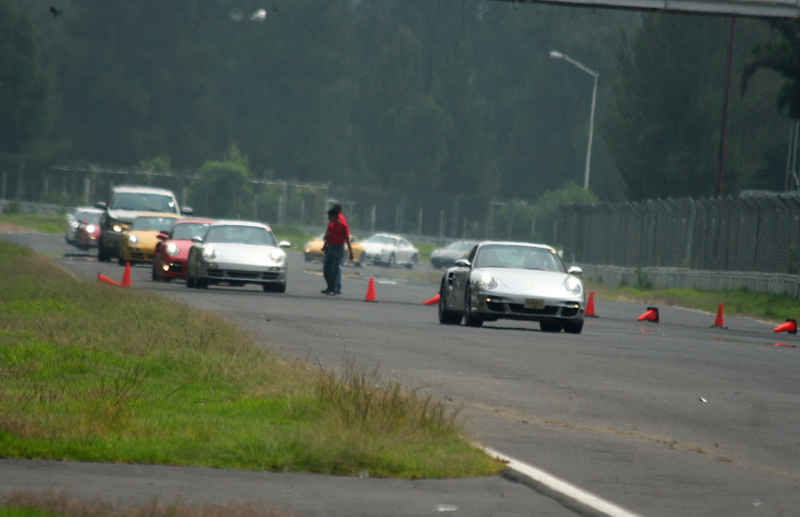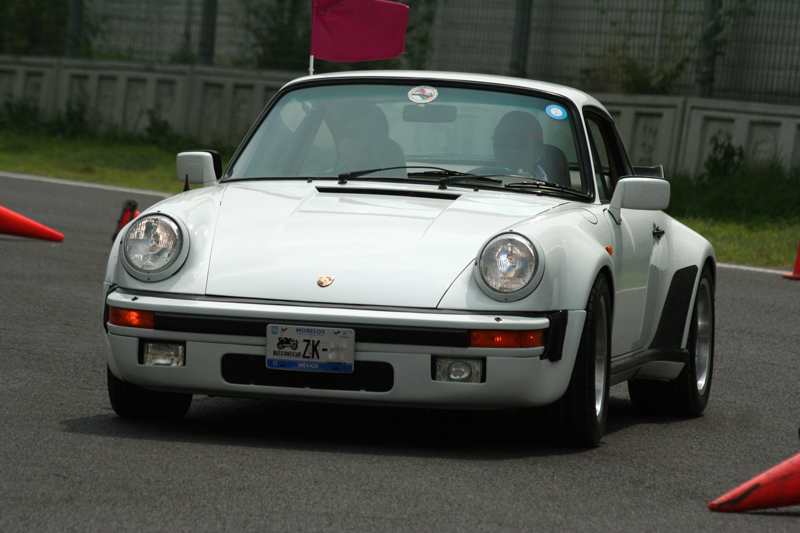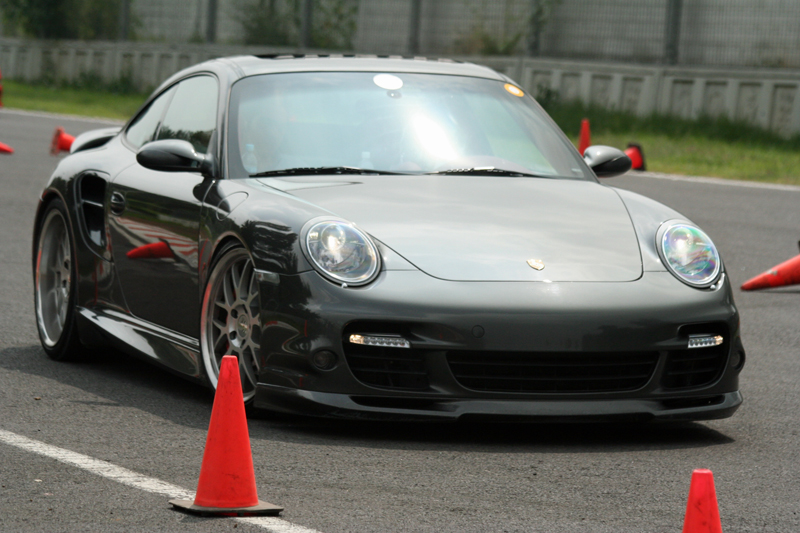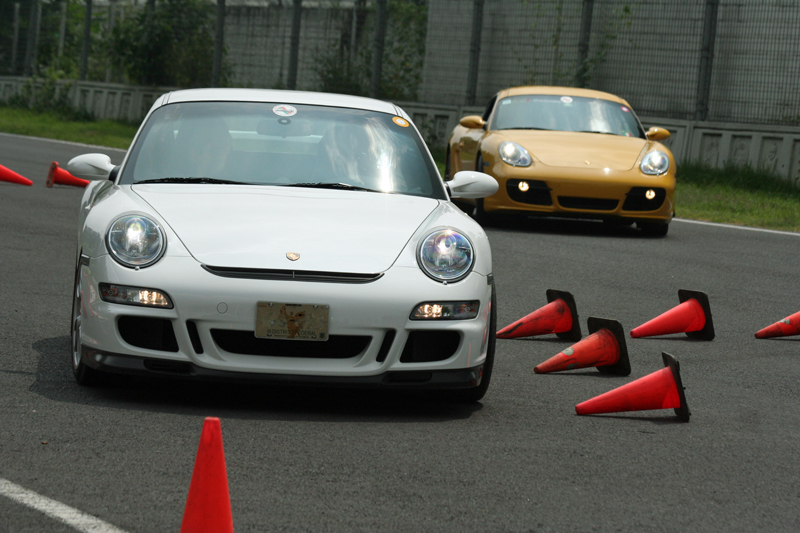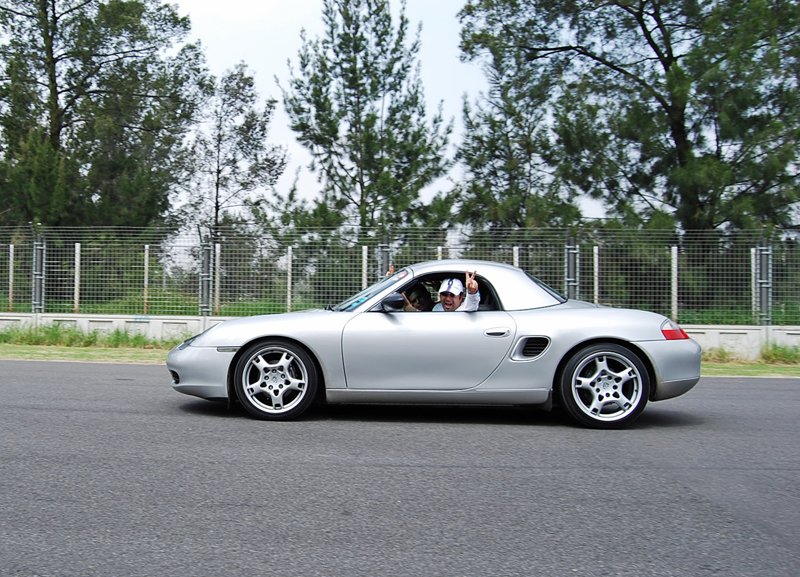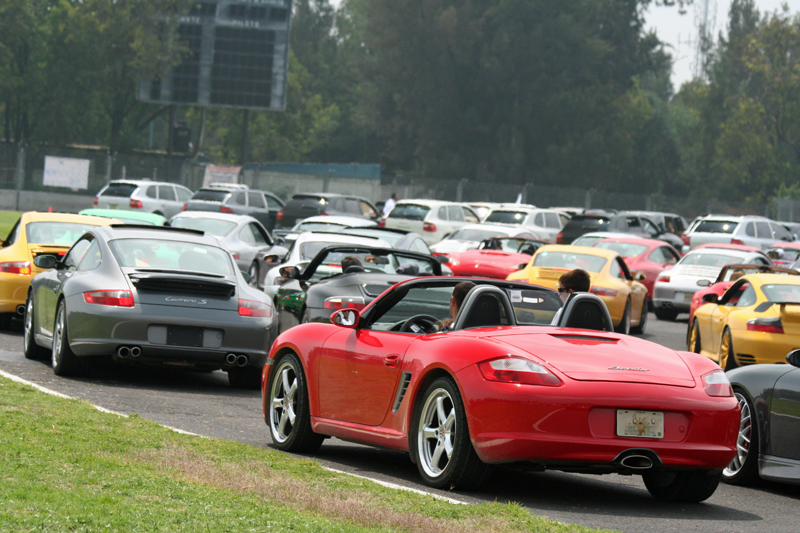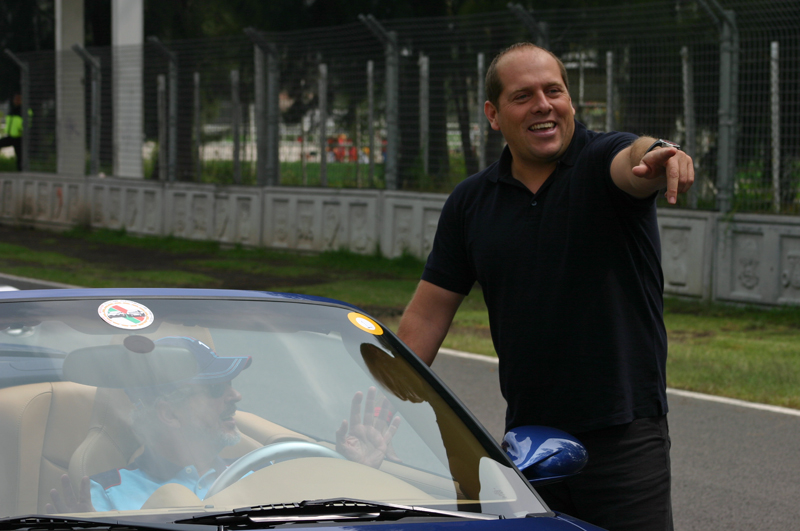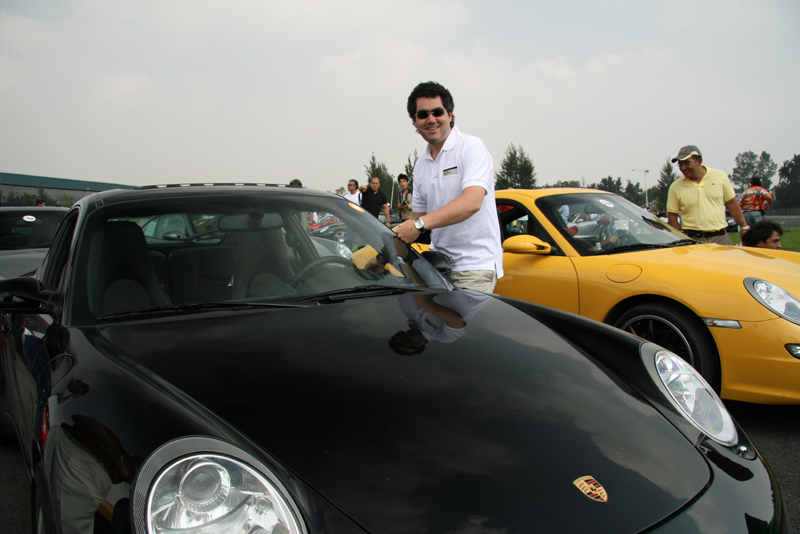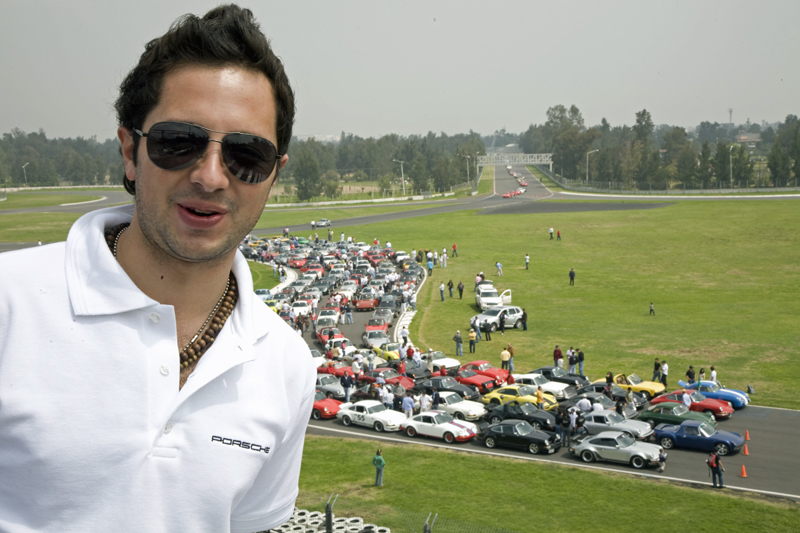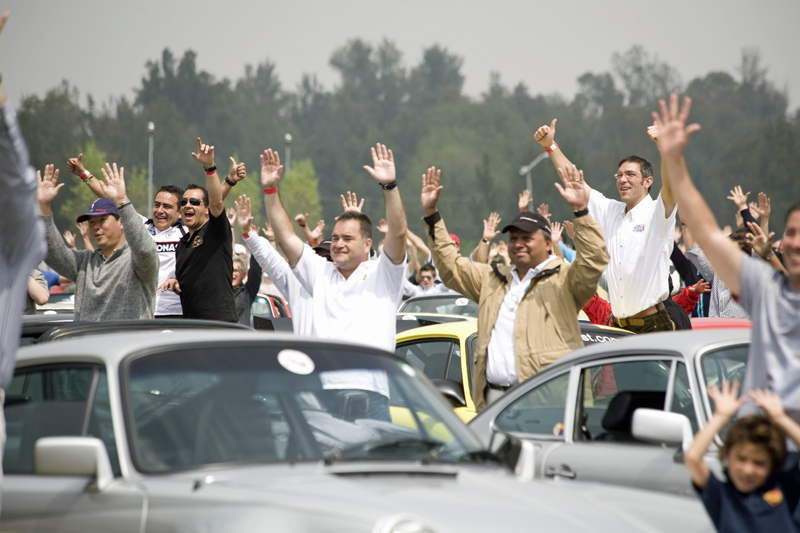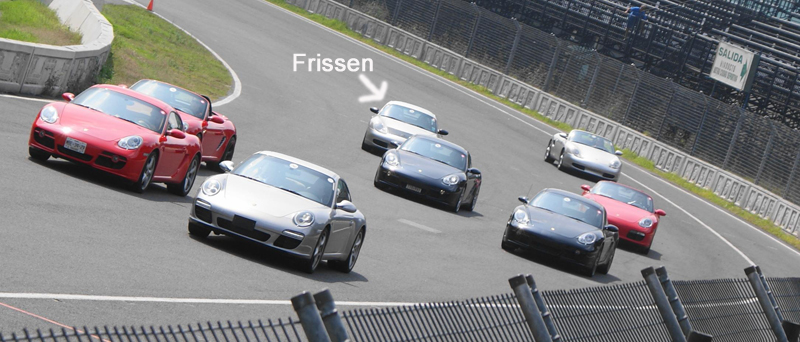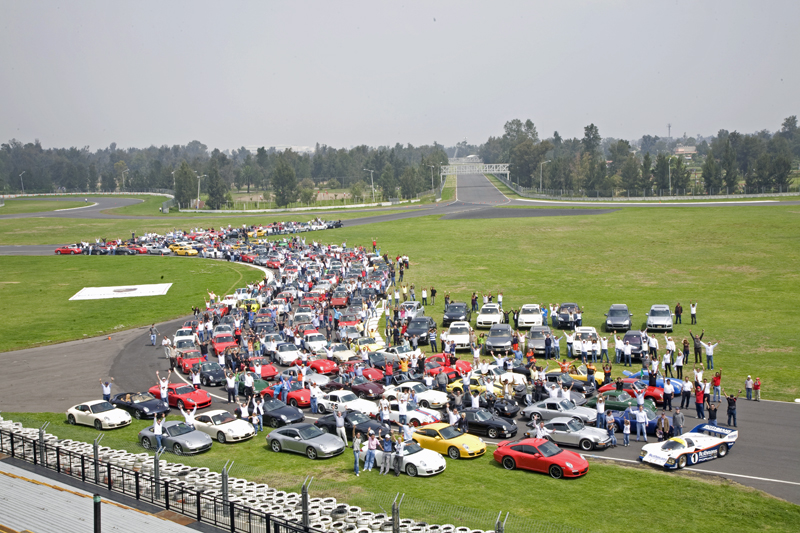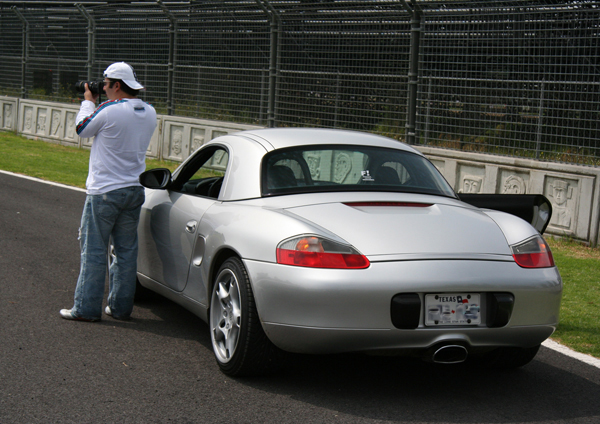 Porsches on the streets of Mexico City...

...running, running and more running as we tried to catch the event as it advanced...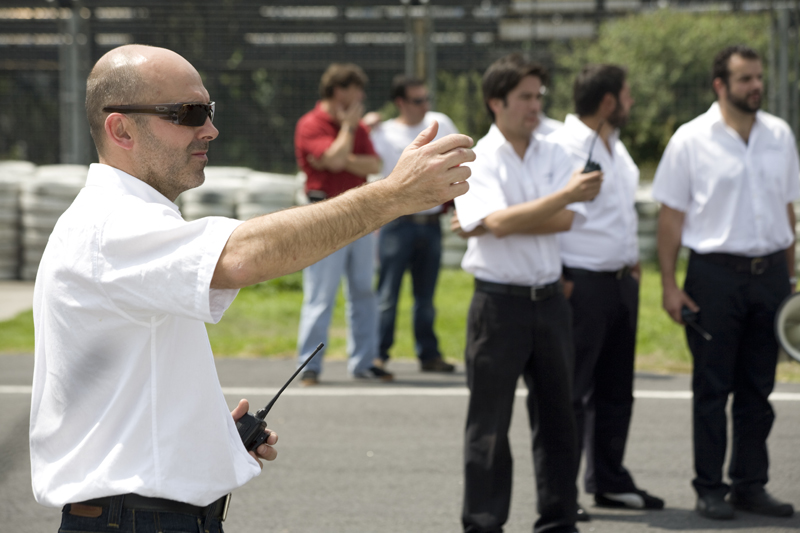 The main shot for the Porsche Parade Mexico 2008 !!!