IPOC INDEPENDENT PORSCHE OWNERS CLUB

Newsletter 57 Acapulco Touring Drive - Porsche Club Puebla

The Porsche Club Puebla, after its fair share of Track Days, decided it was time to organize one of its classic Touring Drives, this time the chosen destination was sunny Acapulco.

What's ahead for the participants? 500 kms of grueling, twisty, fast roads where they could extract every ounce of performance out of their Porsches. Unfortunately for many Porsche owners in Central Mexico its impossible to enjoy their high performance vehicles in the daily grind, thus making the Touring Drives the perfect escape to drive and enjoy their beloved Porsches.

Impeccable organization as always by TrackDaysMexico and this time along with main sponsor Marena. Simply a tremendous event where Porsche owners got to enjoy their Porsches to the fullest... but enough talk and...

Let's check out the action...

Arriving to the meet point with time to spare the Puebla leg had a very early start and a tremendous drive from Puebla to Topilejo...

Porsche de Mexico provided our new local dealer Porsche Angelopolis with a new Cayenne for the drive... as it was the highest Porsche in the group we used it as sweeper vehicle...

...early morning days on our leader 997TT at speed... superb!!!

First stop was at traditional 4 Vientos where the TDM/Marena Team was ready to receive participants, organization was impeccable as we can see in the picture...

...at 4 Vientos the very fast Speed Yellow 996 GT2 was designated as the new leader of the caravan...

Back on the highway again... Cayman S passing by fast...

...and the work continues... simply a tremendous event, impeccable organization, amazing 500kms route, marvelous destination, awesome parties and clubs...

If you want to enjoy your Porsche as intended join the Porsche Club Puebla, info at:

Special thanks to: Marena and Solar and their team of professionals.

¡¡¡ VIVE TU PORSCHE AL MAXIMO !!!

Frissen Gutierrez

Porsche Specialist & Porsche Owner since 1992

...it was time to go... Guards Red 996TT + 997TT anxious to get on the road...

... the Porsches from Puebla ready and waiting for the Mexico City group...

...here, taming Group 2 (non-Porsche) and letting all Porsches through to the front of the pack...

Always nice to have an MkI 996 in the group... fast too...

Here comes our good friend Miguelon... just take a look at the incline of the road... Porsche engines receive a good work out in our routes, simply fantastic!!!

911's at speed approaching Acapulco, very fast!!!

Leaders entering Marena... end of the route...

Thanks to our sponsors:

Photos by:

Autodynamica / Luis Galan

Duchman Co.

Frissen Gutierrez

Manuel Caballero

Miguel Lorenzo

Tania Saracho for Marena

Video for purchase:

Duchman Co.

Luis Galan was already waiting for the Mexico City leg in his correctly marked as "Mecanico" chase car...

Let's GO!!!!!!!!!!!!    ...with all Porsches at the front I gave the "thumbs up" signal to continue on...

The Autodynamica 997 C4S marking the route for fast runners on Group 2... good job!!!

... Carrera + Cayman at speed...

Marena was marked as the end of the route, there the TDM/Marena Team welcomed participants in a rally like finish line where refreshments were at hand and of course the very traditional finish line photos was taken, simply a tremendous effort in part of TDM and Marena, superbly organized and fun!!!

Every participant went through the Marena Grand Entrance... gorgeous Carrera GT silver 997TT awaiting at Marena, amazing view!!!

Once the two groups merged "The Master" in his new Cayman S became the leader of the Cayman/Boxster group... superb Porsche lines of the Cayman S can be appreciated in this photo, HRE wheels in polished silver complement the looks of this Atlas Gray Cayman S...

Leaders finally made it to Acapulco... here waiting for other participants...

Back on route the Autodynamica C4S looks gorgeous with those bulging rear fenders...

... and into the Canyon Roads... tremendously demanding beautiful roads... simply amazing!!!

Many needed gas, so we stopped in the middle of nowhere for some gas... time to freshen up to as it was tremendously hot outside...

...great artsy shot by Duch capturing the Autodynamica widebody 997 C4S as well as the tremendous facilities of Marena... good shot!!!

As each crew passed the end point of the route they left Marena to go the next meet point...

... the next meet point was Solar Beach Club...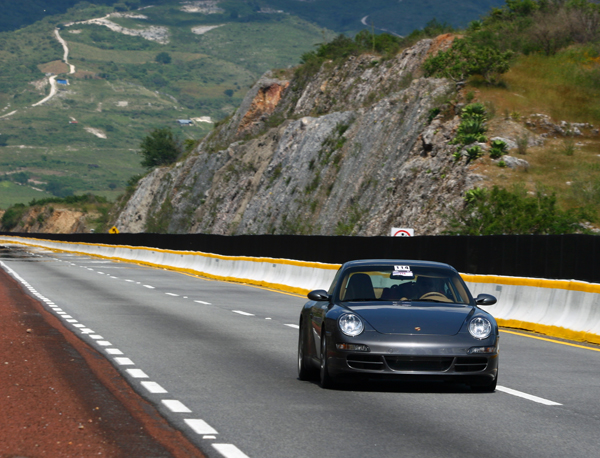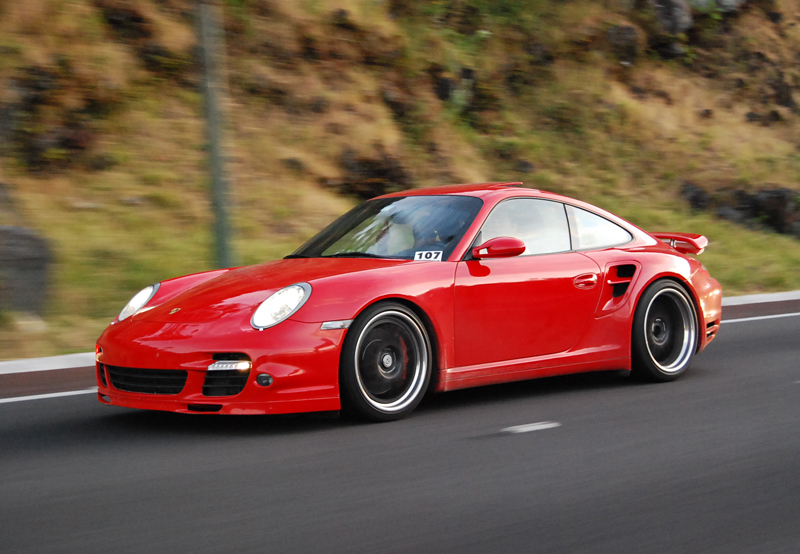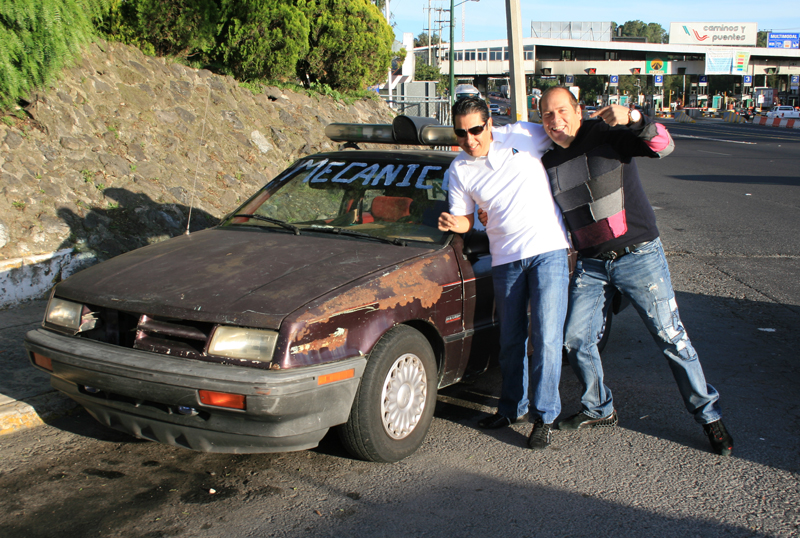 This 997TT was the designated leader of the caravan... the route was carefully chosen for all participants to enjoy...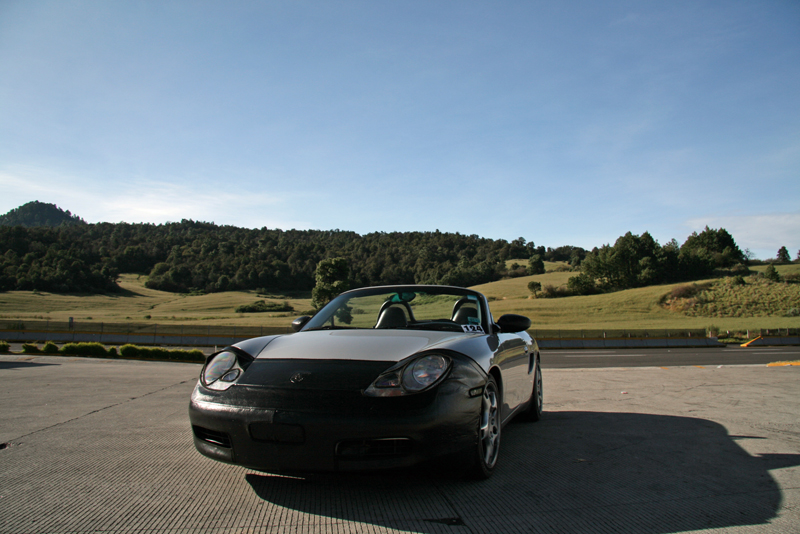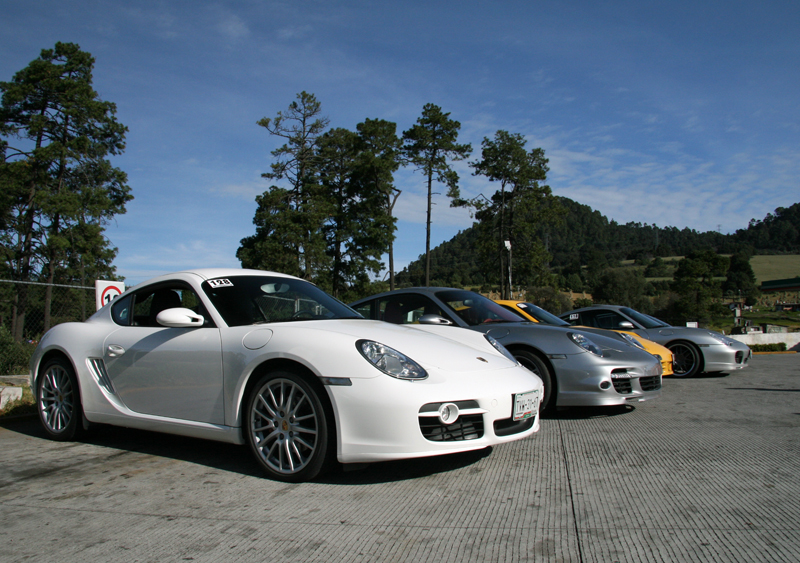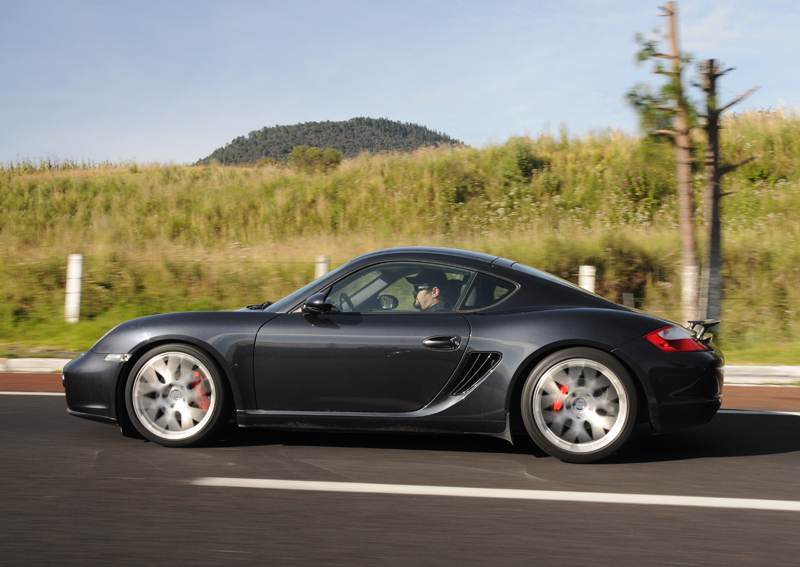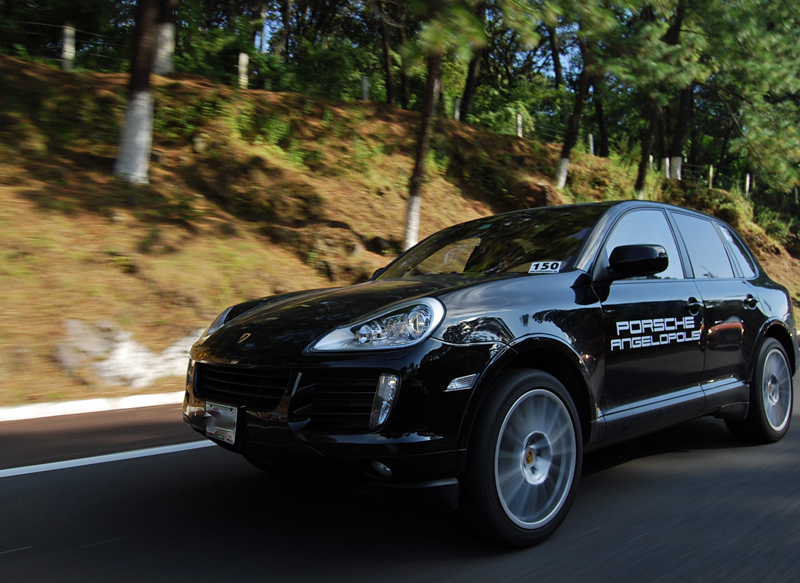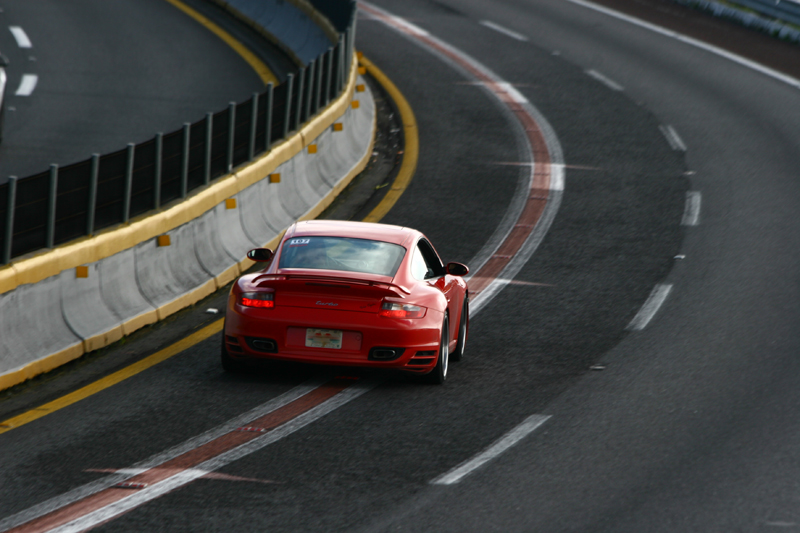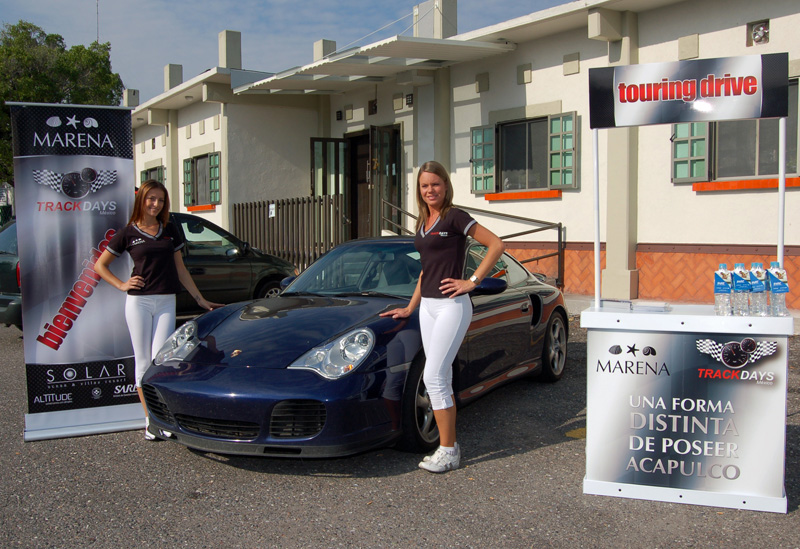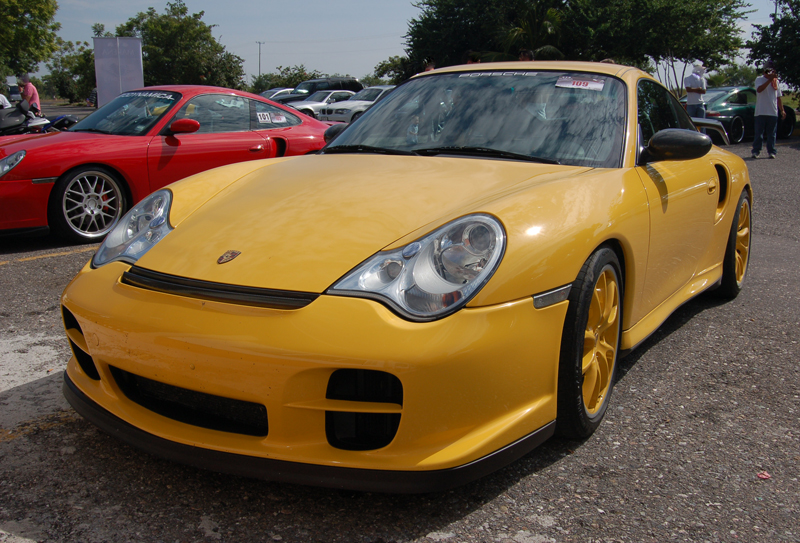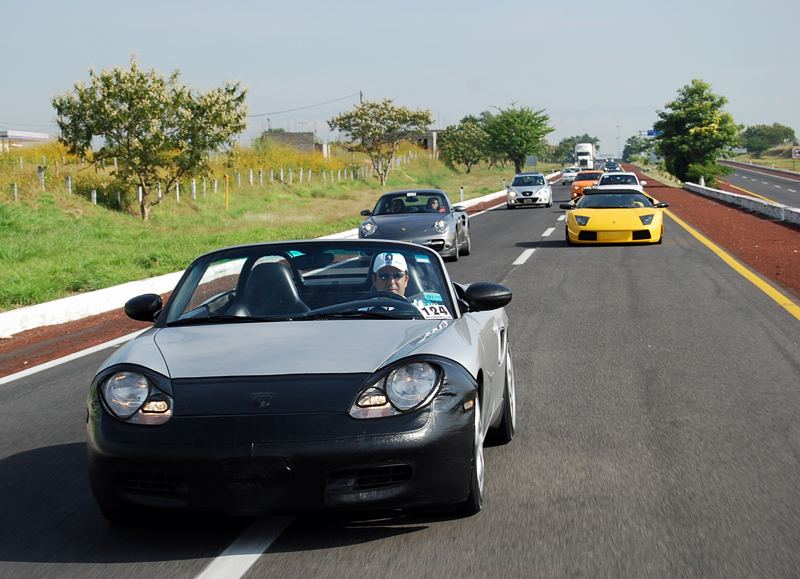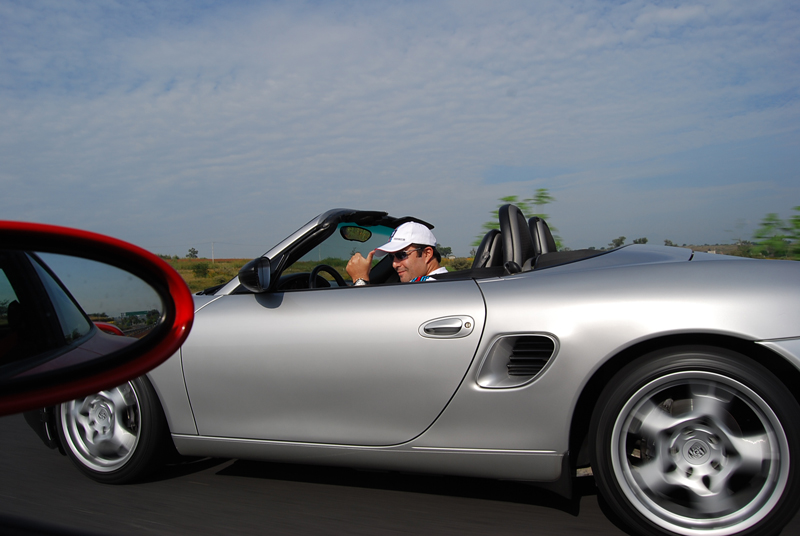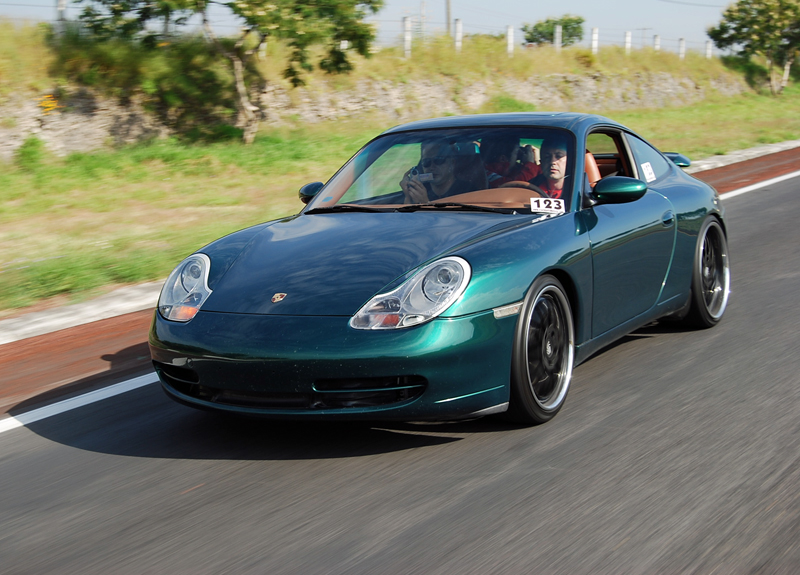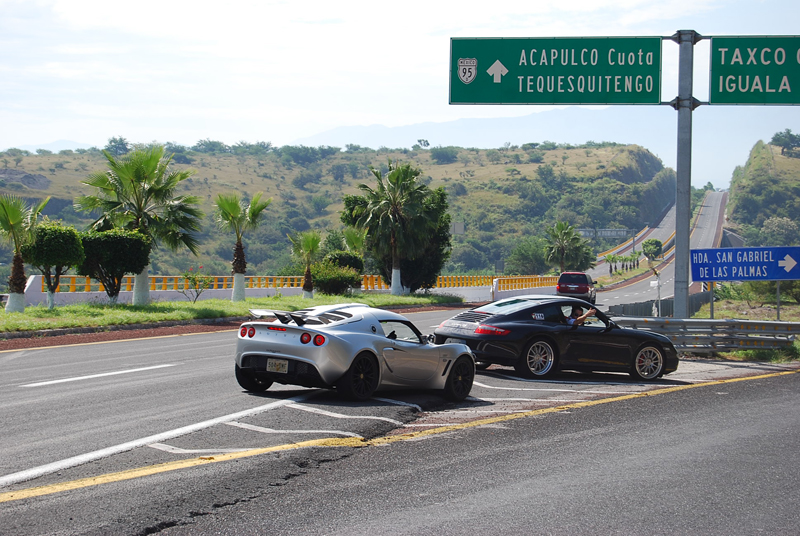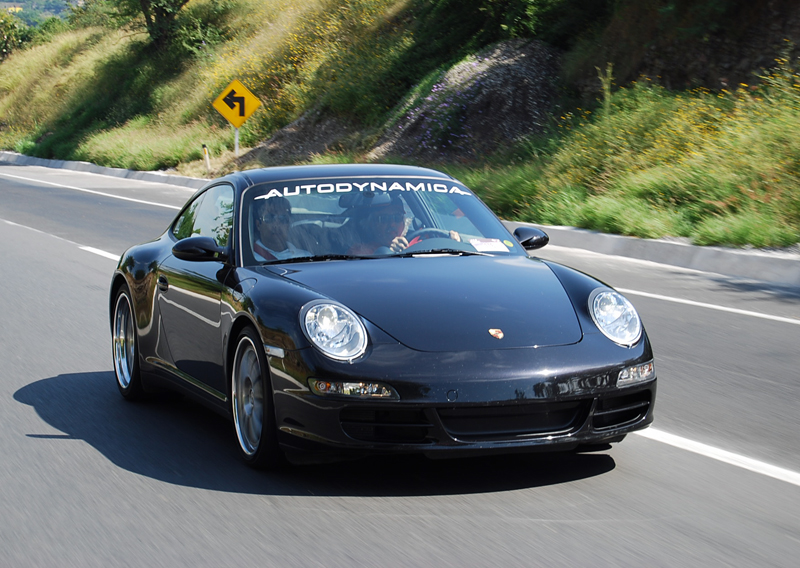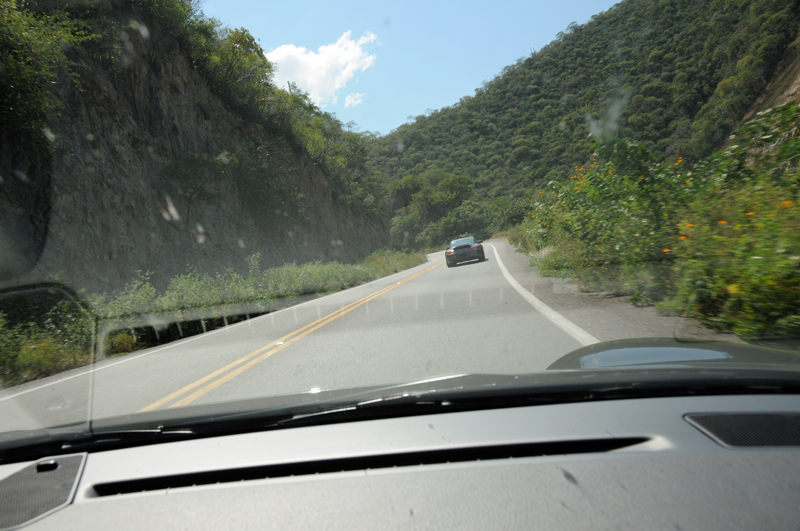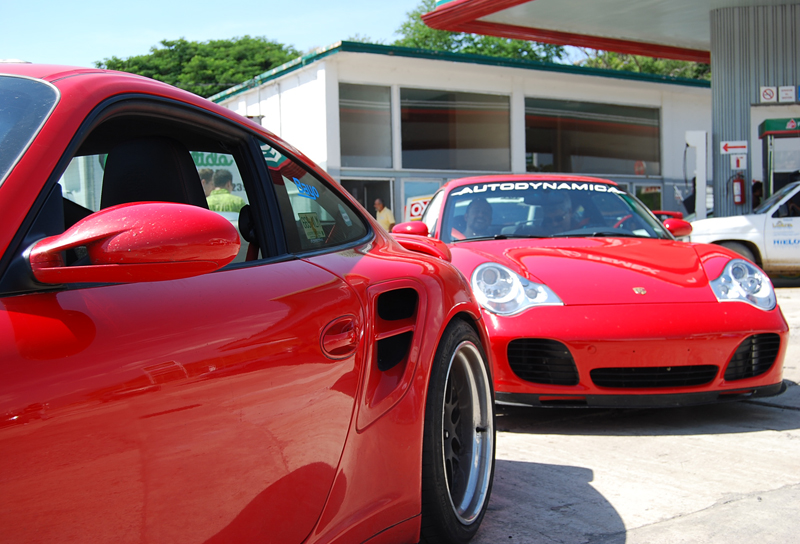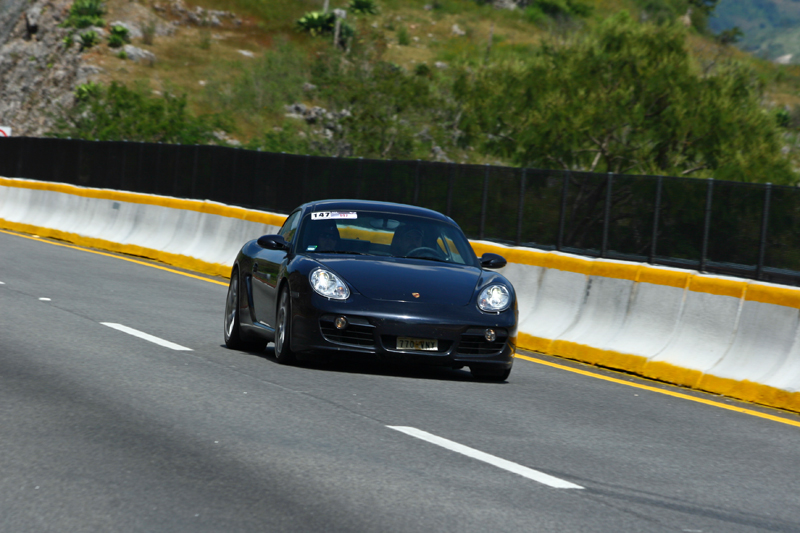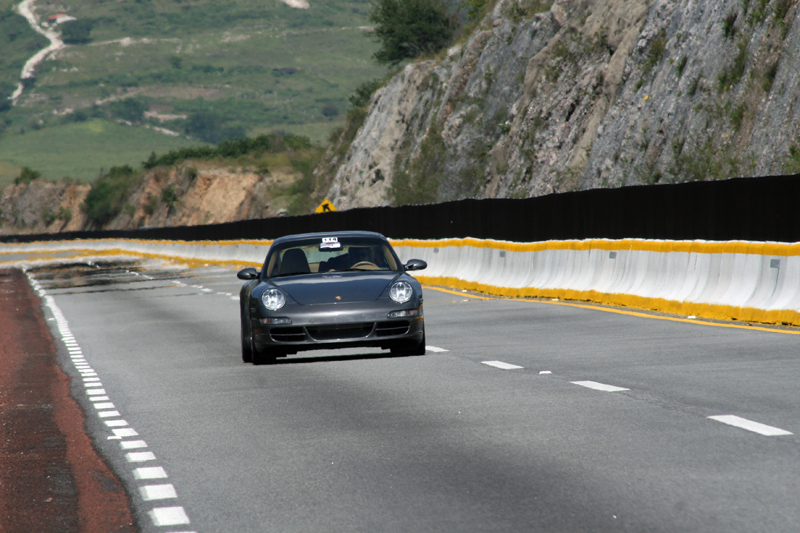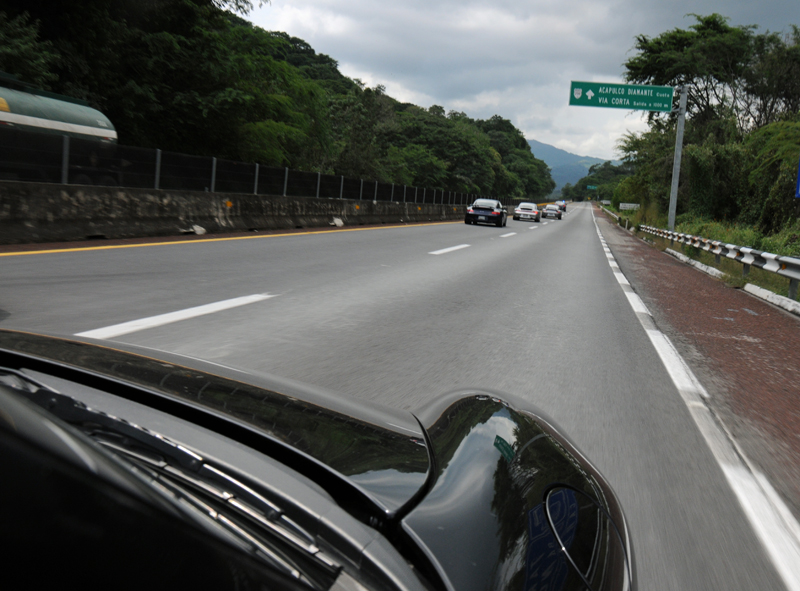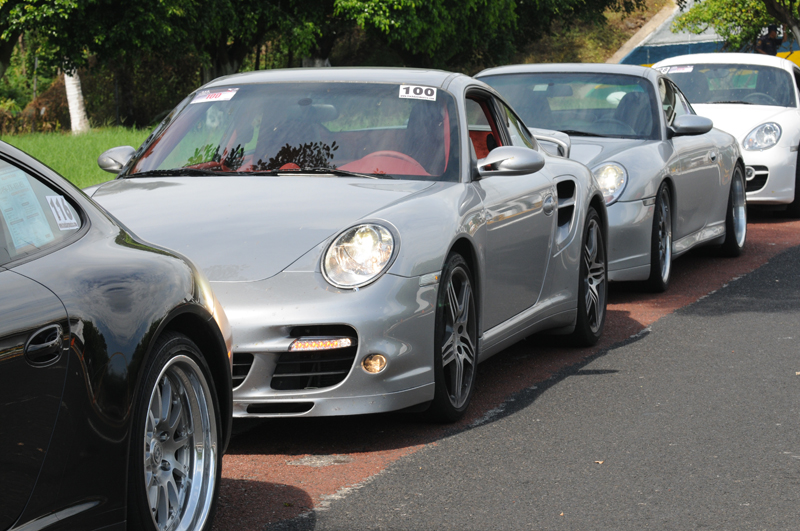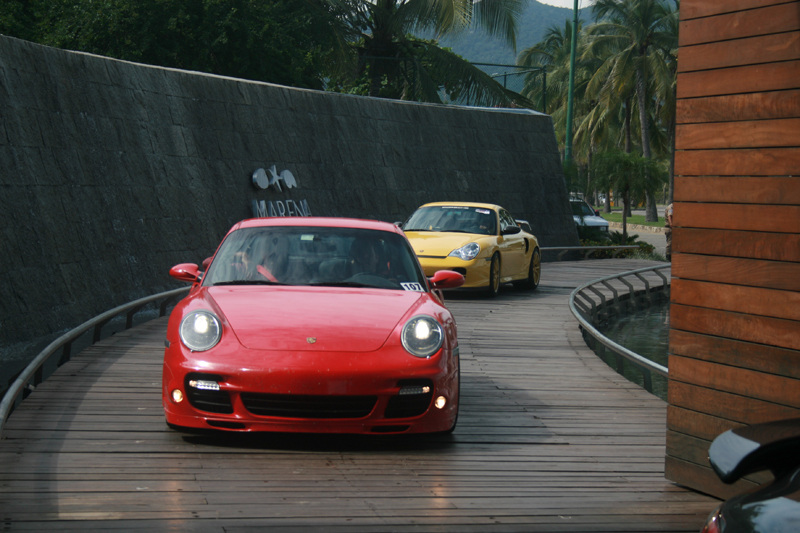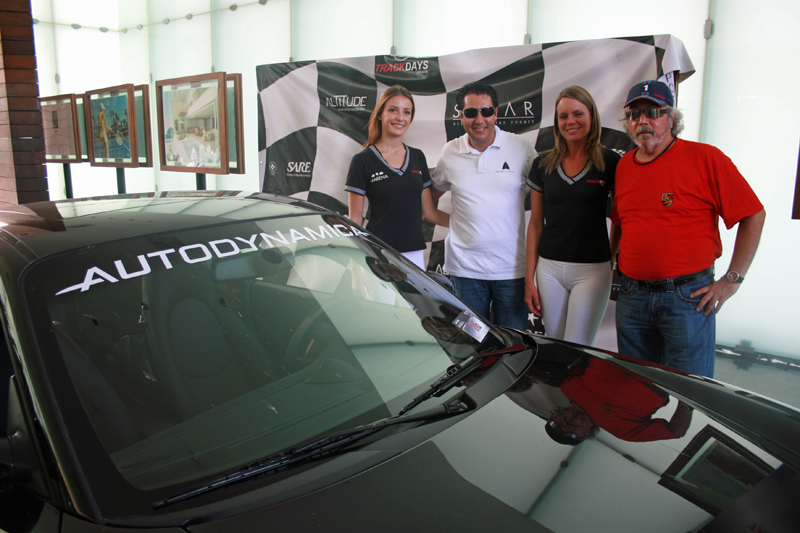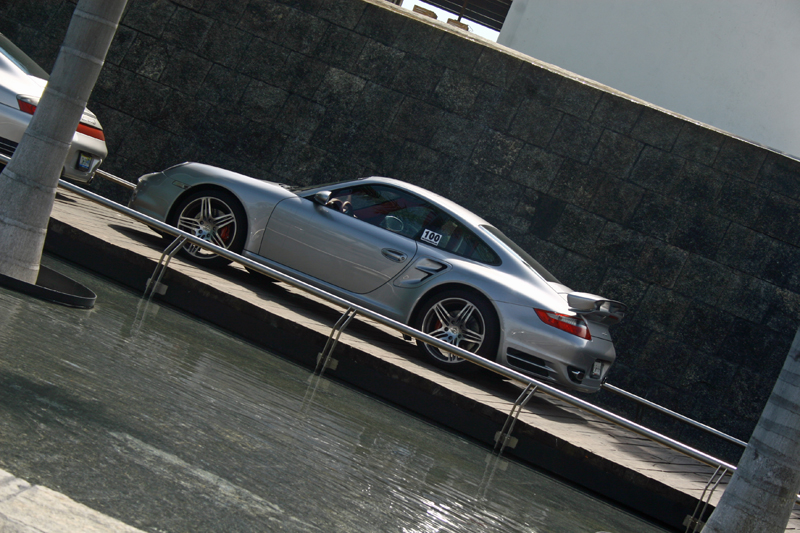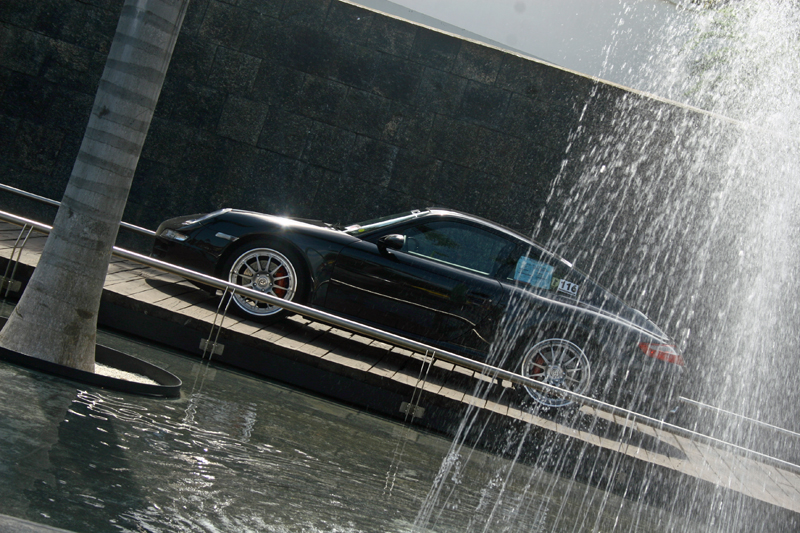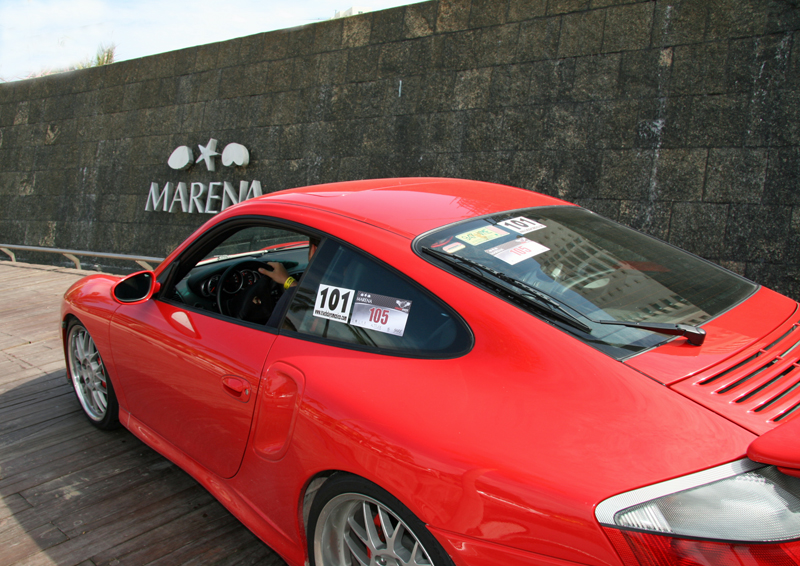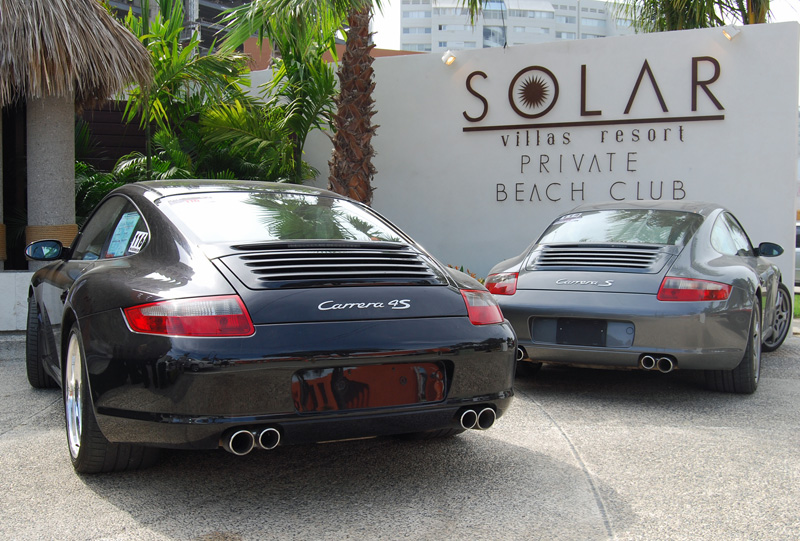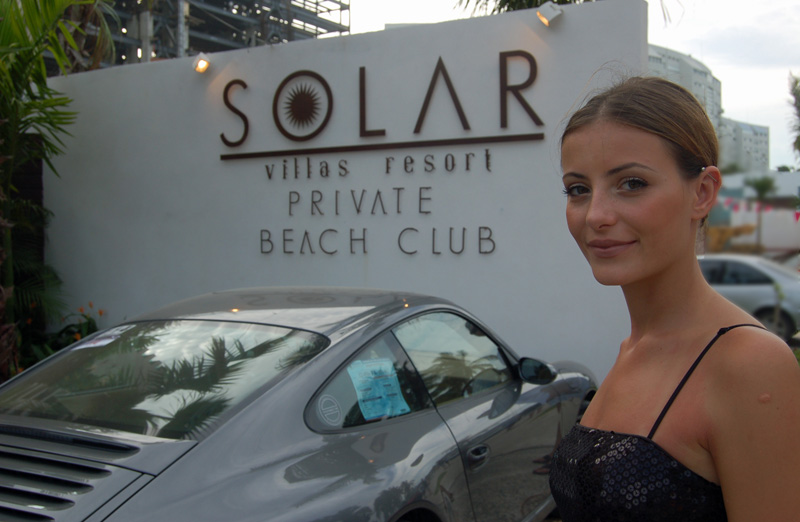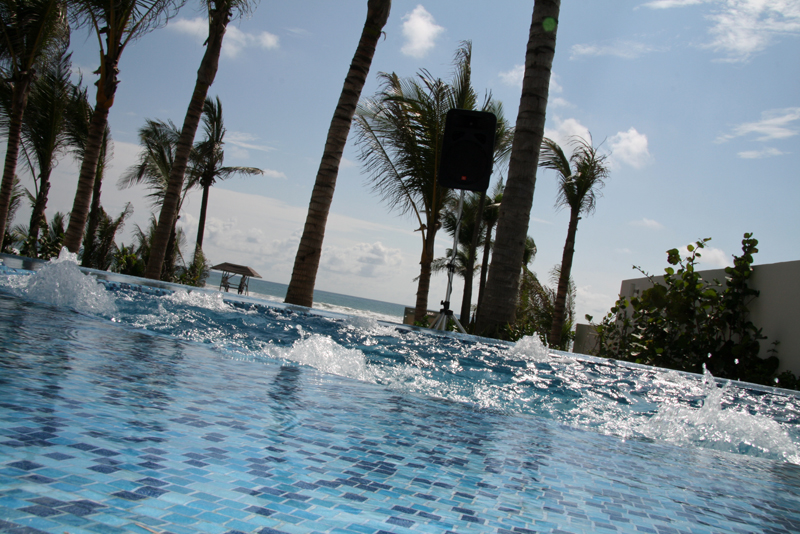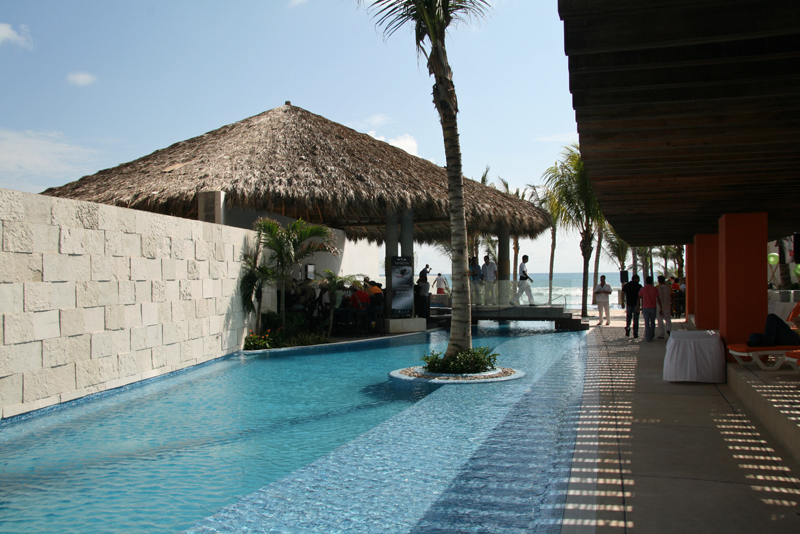 ... at Solar everything was ready for a tremendous party...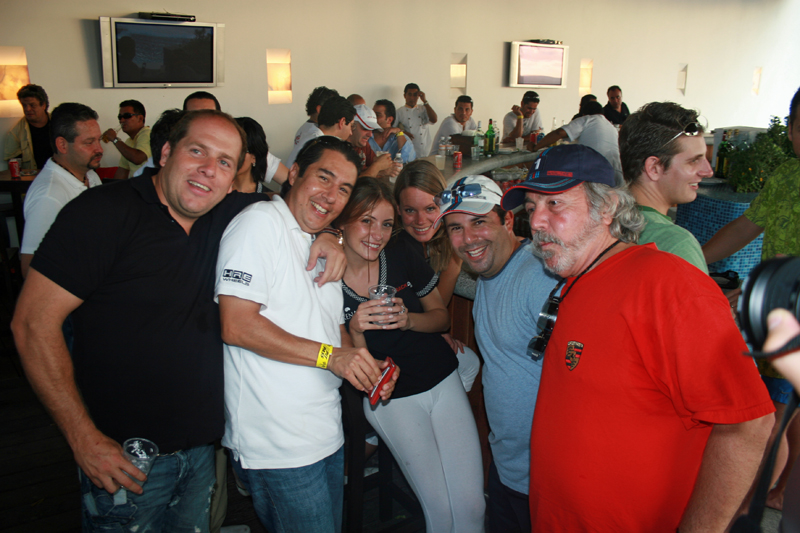 ... of course the party was a tremendous success with impeccable organization and plenty of refreshments and food...

here the TrackDaysMexico crew comprised of Fernando Bayo, Luis Galan and Frissen Gutierrez...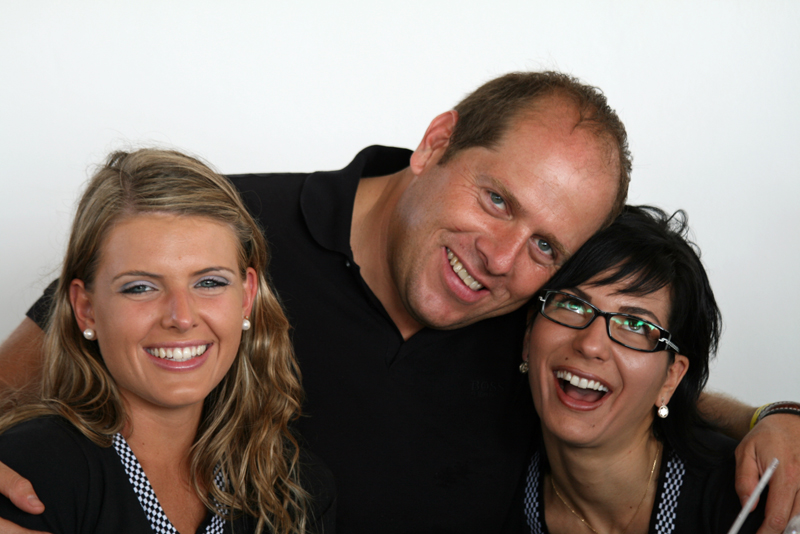 ...of course Bayito was taking care of all public relations issues at the party... nice job!!!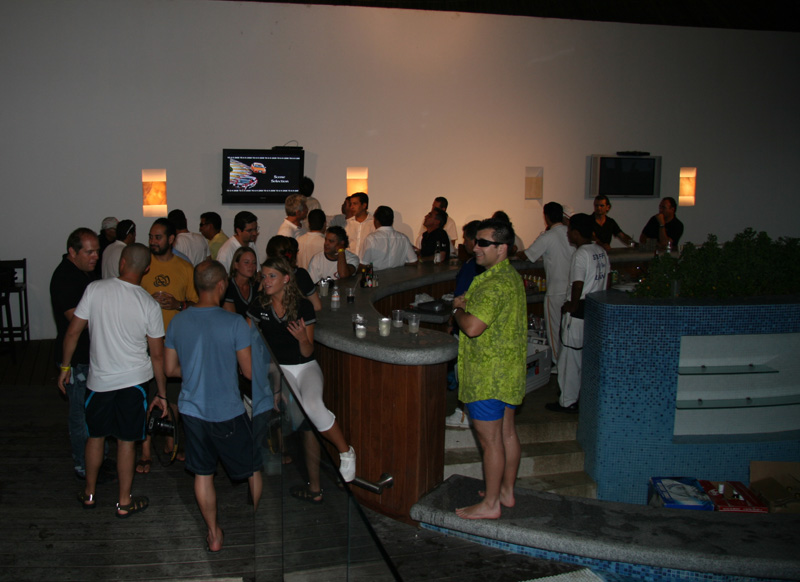 The party lasted until late at night...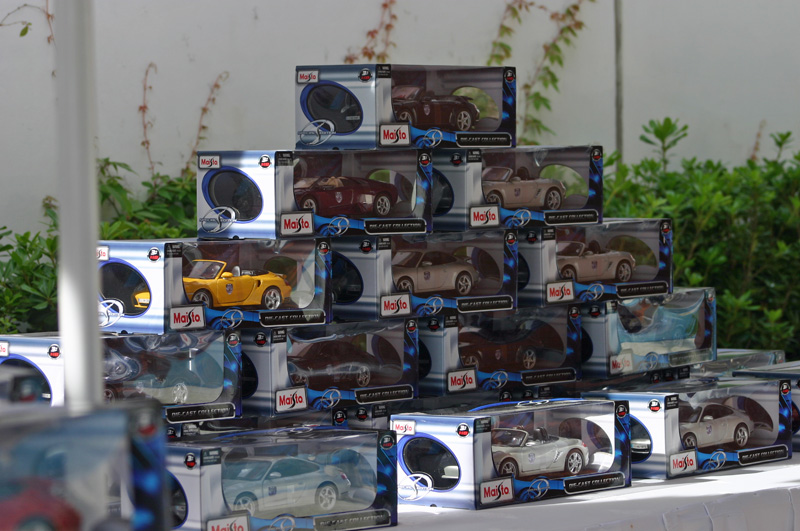 All participants were given a nice 1:18th scale Porsche courtesy of Marena for their participation, Porsche de Mexico sent some Drivers Selection caps for participants and Autodynamica awarded the best 5 looking cars of the event, off course all Porsches. Simply put, an amazing event...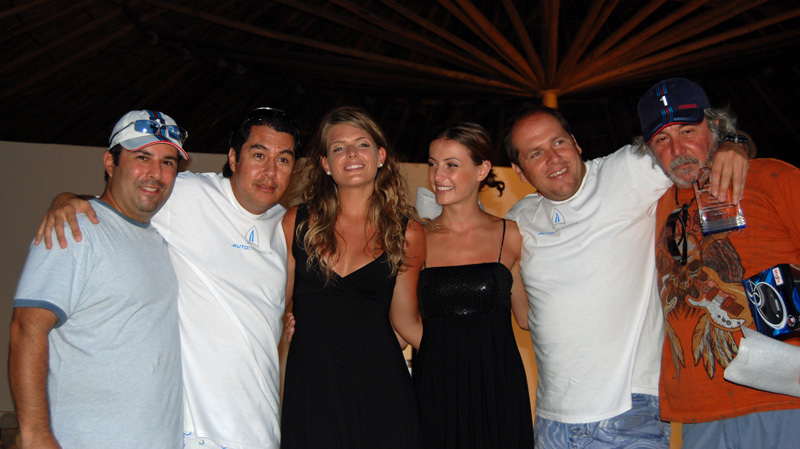 The ones who make it all possible, Frissen Gutierrez, Luis Galan and Fernando Bayo, owners of Track Days Mexico...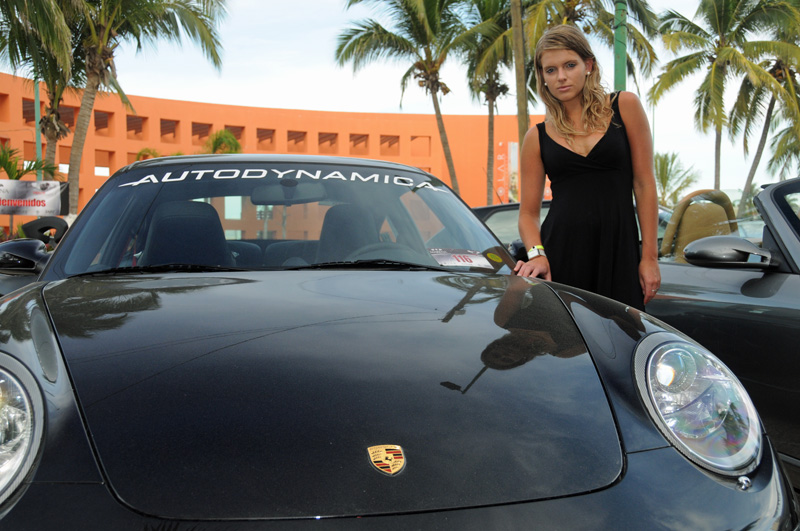 As always, Autodynamica was with us every step of the way, their support and enthusiasm are now part of every event... for all your parts and tuning needs call
Autodynamica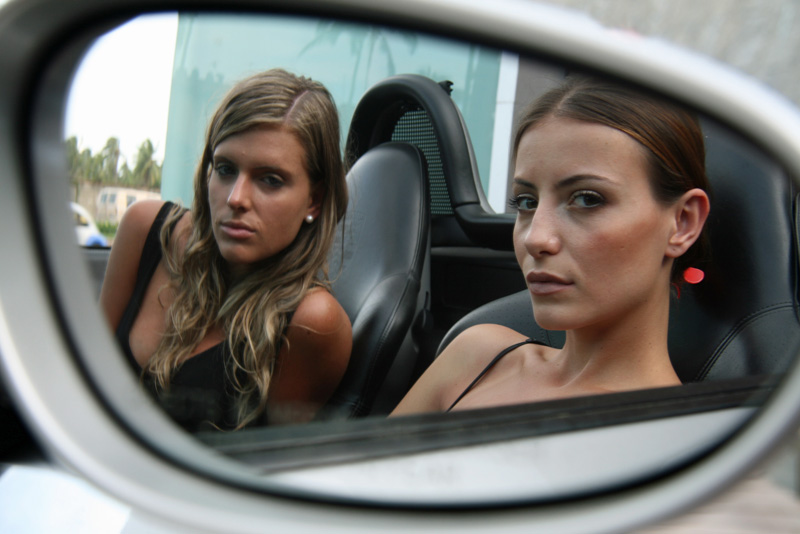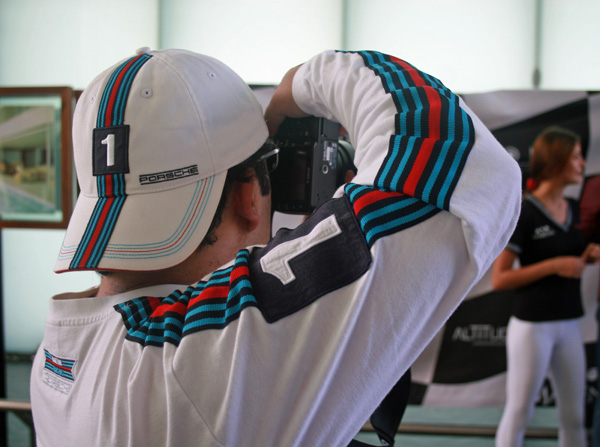 This marks the end of this report but don't forget to go to the photo gallery where you can see more of what went on in this superb event...