IPOC INDEPENDENT PORSCHE OWNERS CLUB

Newsletter 59 Acapulco Touring Drive II - Porsche Club Puebla

The Porsche Club Puebla close down the year activities with a tremendous Touring Drive to Acapulco.

Impeccable organization as always by TrackDaysMexico and this time along with main sponsor VidaMar. Simply a tremendous event where Porsche owners got to enjoy their Porsches to the fullest... but enough talk and...

Let's check out the action...

The Puebla leg had an early start...no less than 9 Porsches started the route to meet the Mexico leg...

Once the two legs merged the Touring Drive promptly started... Cayenne Turbo at speed!!! wow!!!

Our friends from Autodynamica surprised us with a new Targa featuring polished HRE's and a myriad of tricks... nice and elegant!!!

GT3 RS & Carrera S at speed...  mmmhhhh too many mods to list... nice and very, very fast!!!

Tremendous road presence...

Porsche Interlomas was present with a fast Cayenne Turbo...

...as always we had a great time, the Touring Drive proved to be lots of fun but more important a great opportunity to use you Porsche properly in an ambiance of luxury and friendship...

If you want to enjoy your Porsche as intended join the Porsche Club Puebla, info at:

¡¡¡ VIVE TU PORSCHE AL MAXIMO !!!

Frissen Gutierrez

Porsche Specialist & Porsche Owner since 1992

Porsches lead the pack once we were back on the road...

The Bayo clan also had an early start... here at speed!!!

...this is how my rear view mirror looked like... Cayenne Turbo and F430 in rare white coming on to me fast!!!

996TT Piasini Engineering and 997TT Evoms700 entering "La Pera" probably one of the most dangerous and demanding turns in Mexico... hard on the brakes, whoa!!! tremendous shot...

Master enjoying his fast Cayman S on the road... the very spirit of the Touring Drives...

At this point we merge the two groups, Porsche and Non-Porsche for everyone to enjoy with friends, lets see what we saw from this point on....

135 leads the group... two 135's joined the event, both proved to be fast...

Porsches on a fast pace...

Thanks to our sponsors:

Special mention to:

Porsche Angelopolis

Porsche Interlomas

Photos by:

Duchman Co.

Frissen Gutierrez

Manuel Caballero

Video for purchase:

Duchman Co.

...nothing like enjoying the road at speed... this is what the Touring Drive is all about... now let's go to the start...

More Porsches at speed!!! one too many to count really... the Touring Drive is the perfect opportunity to run you Porsche as intended...

Our first stop was 4 Vientos... breakfast was ready... here I go looking for a parking spot...

Signs on federal roads might get confusing... wide 997's figuring out the route... nice shot.

Porsches proved to be fast, here making a pass on other participants...

As we approached Acapulco the Porsches came out on front...

Refueling was taking a few minutes longer than expected so I decided to do some extra shots... check out our Autodynamica sponsored t's with proper event printing in the back... "Touring Drive 2008 - Puebla - Mexico - Acapulco"...

The Mexico City leg was ready from a very early hour and just waiting for the Puebla leg to start the route...

Fast SLK deucing it up with even faster GT-R...

Perfect parking spot avoiding parallel parking, I end up perpendicular to the GT3 RS... good shot!!!

...some decided to park color coded, here two Guards Red 911's...

We thank the Policia Federal as they watched over us for the entire route...

G spyder on the pace with the leaders... tremendous poise and speed...

Ferraris also kept the pace emanating glorious sounds from their engine bays and exhausts...

We did our usual stop in the middle of nowhere, PDK 997 proved not as thirsty and was promptly waiting for other participants...

This is what its all about, driving your Porsche fast with fellow enthusiast... tremendous shot, just look at the road ahead reflected in my Porsche Design sunglasses...

Our usual stop at nowhere...

This one of the shots that came as result... RS with RS6 background... we find Audi owners eager to join our events, perhaps is because there is no Audi Club or Audi de Mexico events are focused on golf and social more than driving... no worries, Audi Owners Welcome...

Bayito, now displaying a vast amount of hair after a Rogaine shower, leads the pack to Acapulco!!! we have one easy instruction at Touring Drive events, if you get lost follow the Guards Red Porsche 911 Turbo and catch it if you can, je, je, je...

The true spirit of the Touring Drive... enjoying the open road!!!

Red calipers reflecting on inside of TechArt Formula wheels, it doesn't get any cleaner than that I would say... tremendous stance of wide body 911's... NICE!!!

RS and GT-R on a tremendous pace... it was a delight to see these two run head to head at full acceleration...

Participants finally arrived to Acapulco as it proves evident on this reflection shot with palm trees...

Welcome to paradise... this time VidaMar was the host of the event in Acapulco... high end condos still available if you want to own part of this paradise... info here:
www.vidamar.com.mx
Thanks to Porsche Angelopolis participants were able to test drive the new PDK 997 in an unequaled setting... the PDK proved magnificent... more on the PDK on a later report...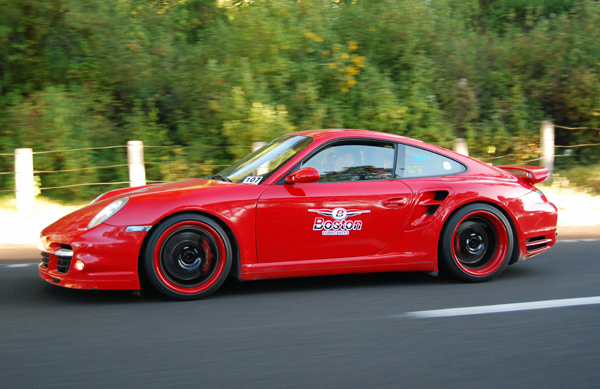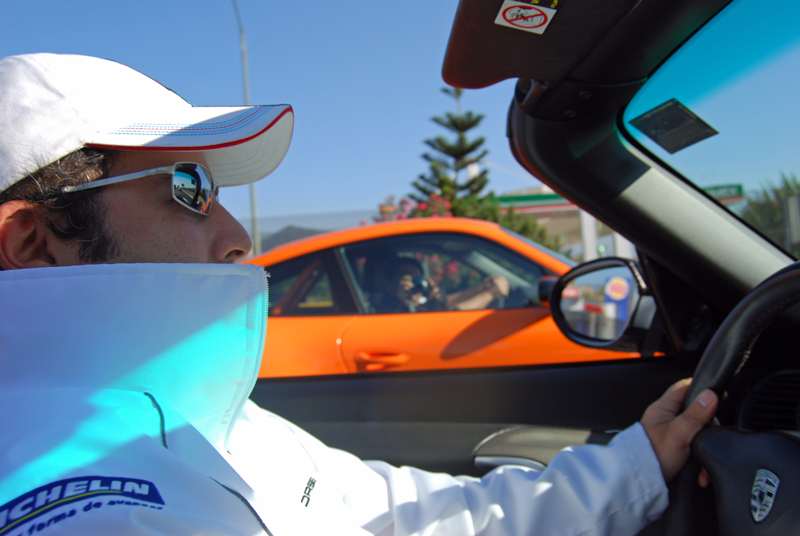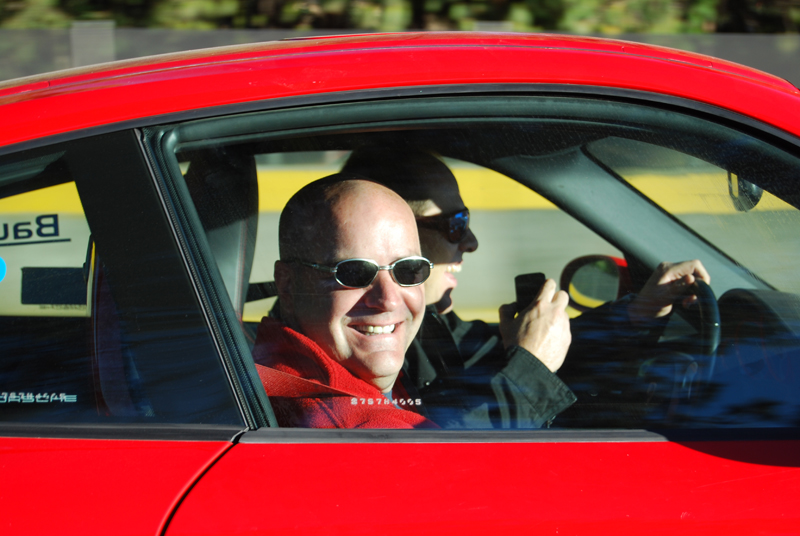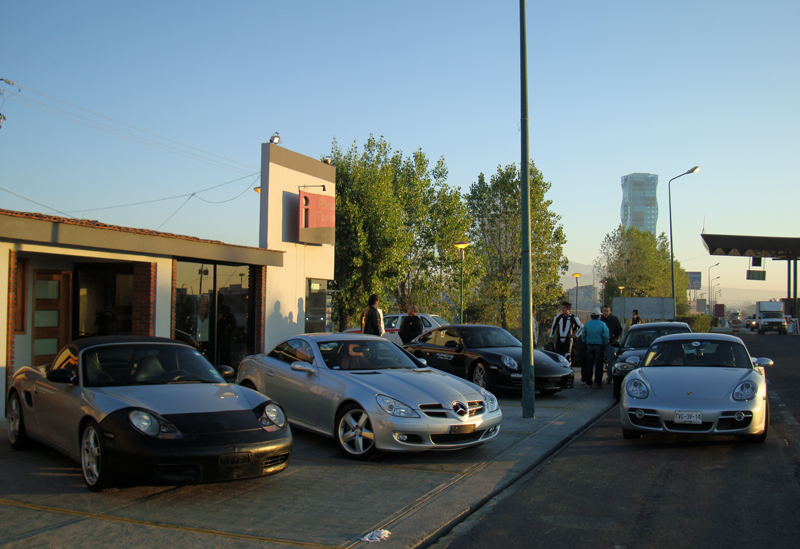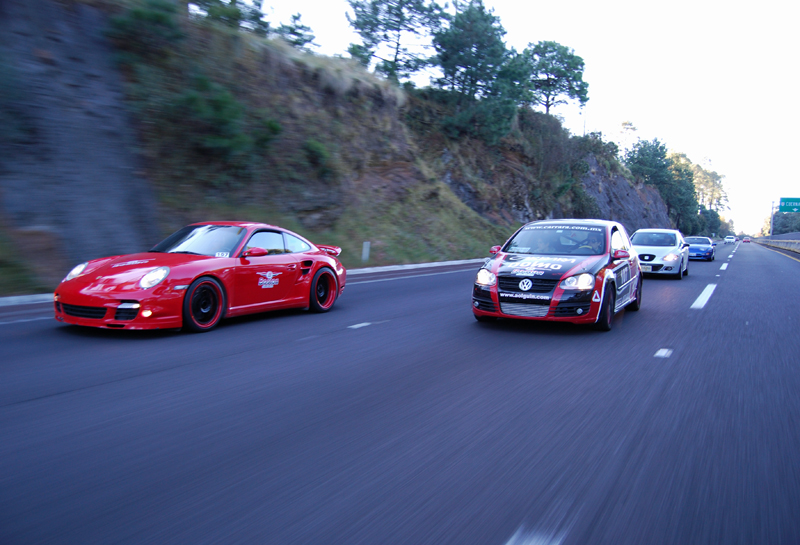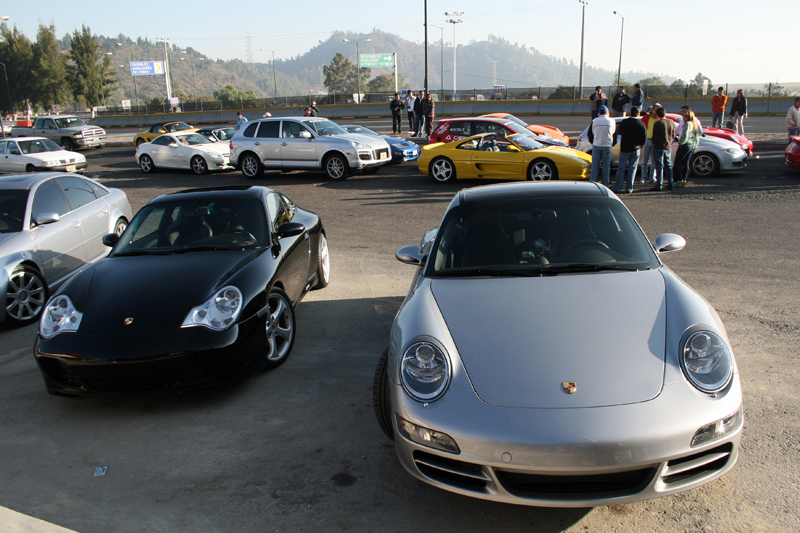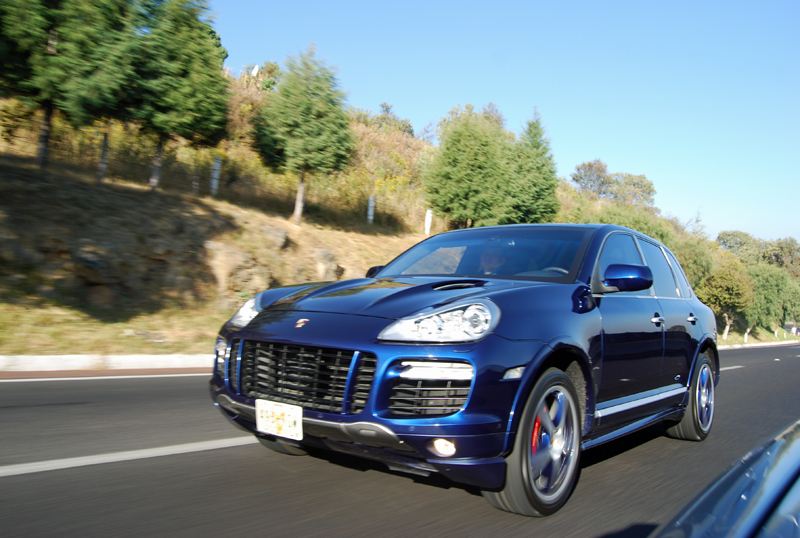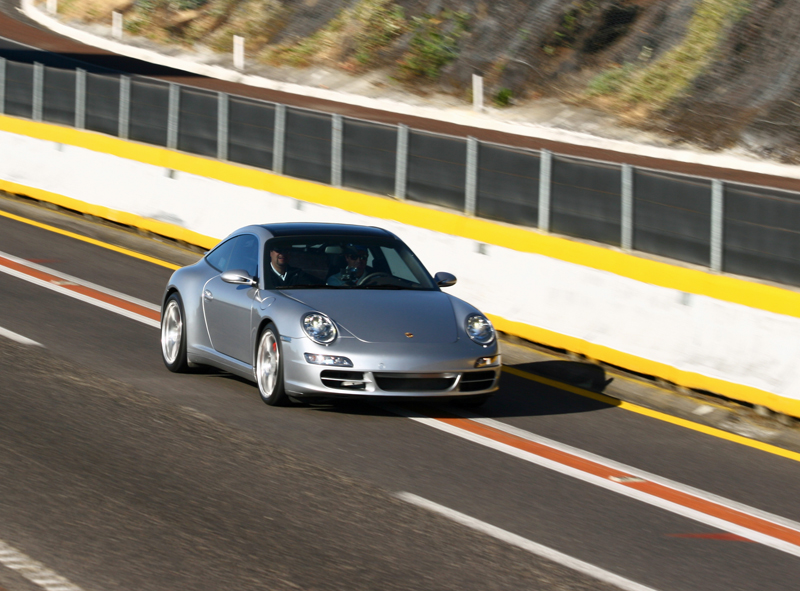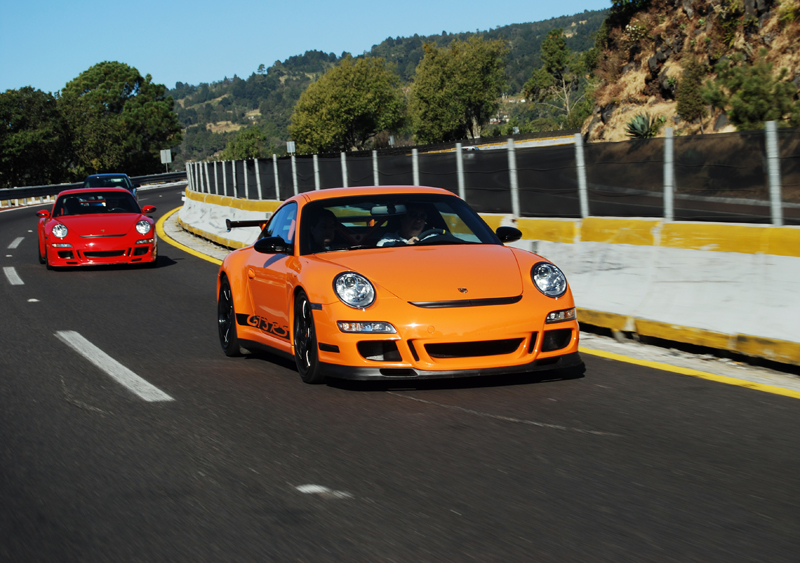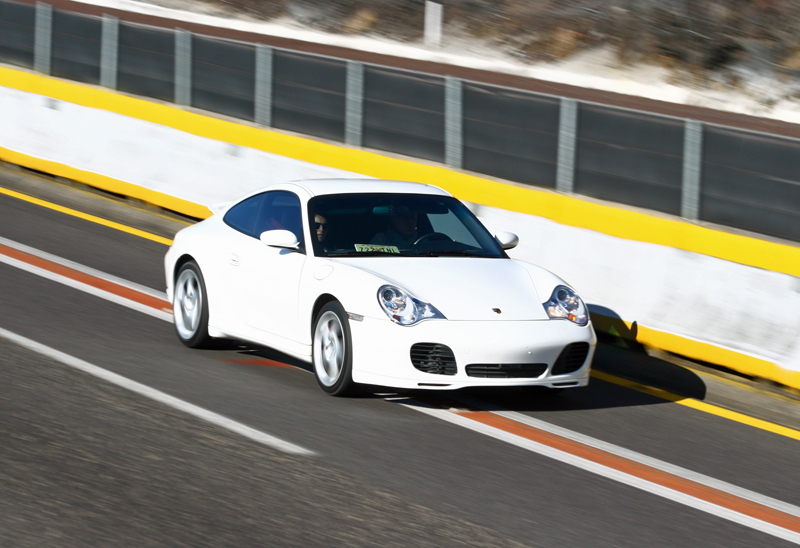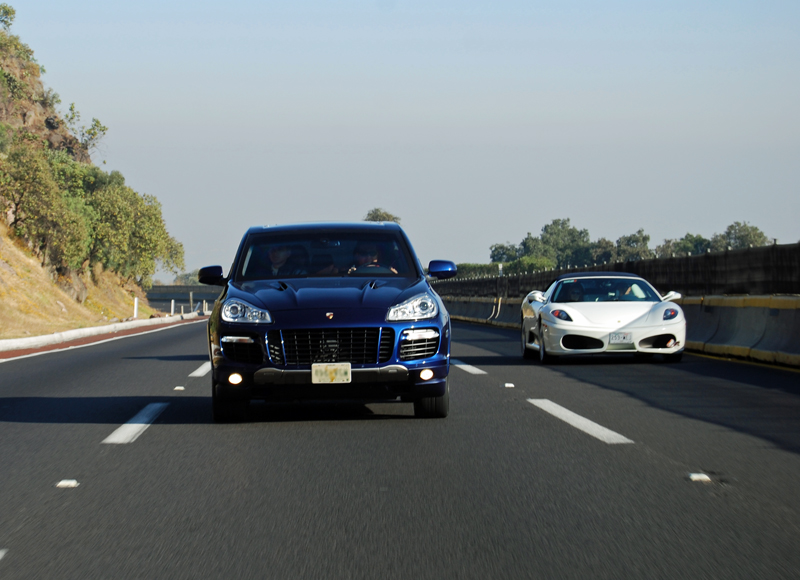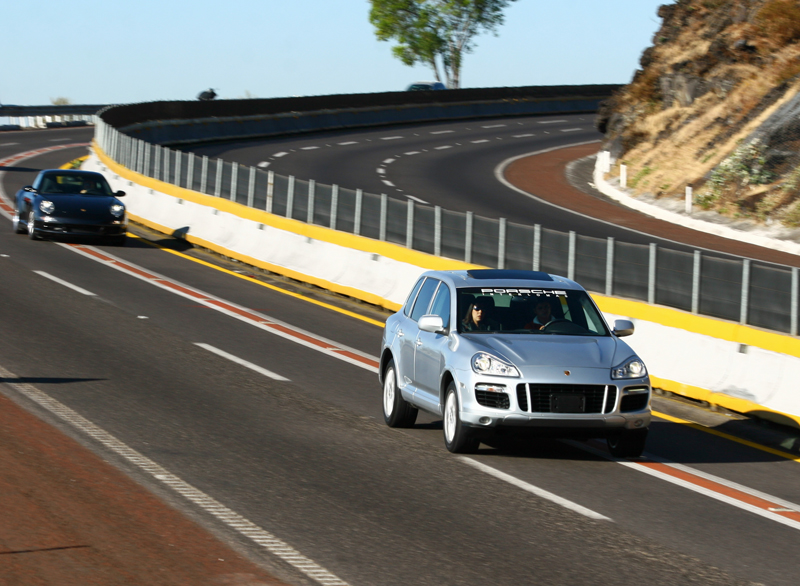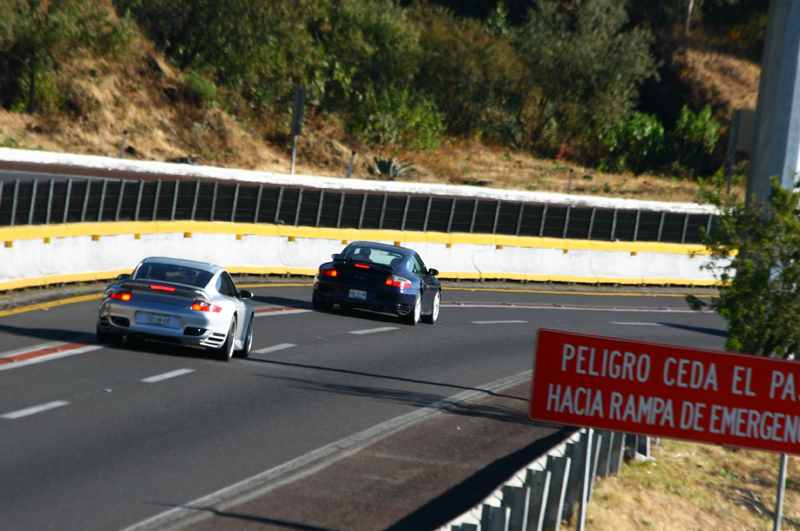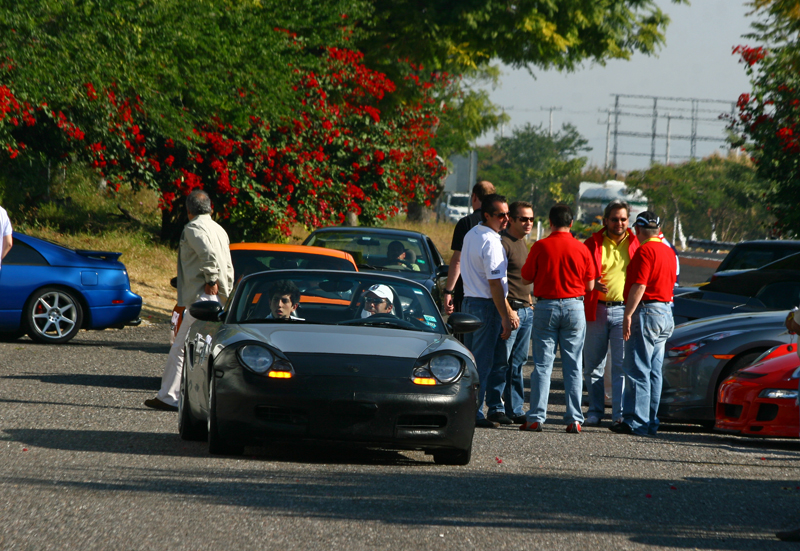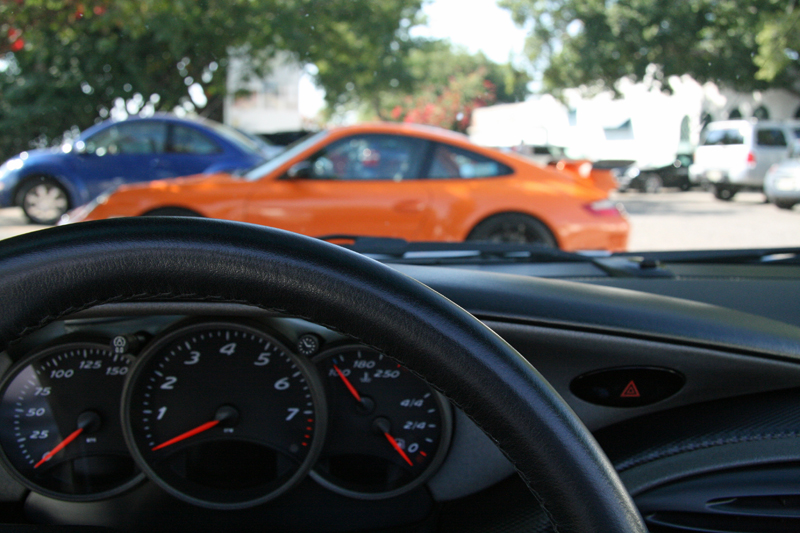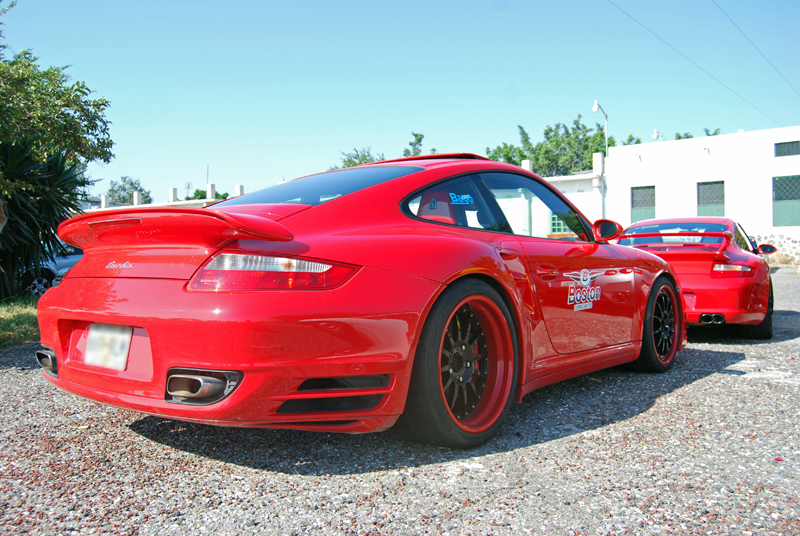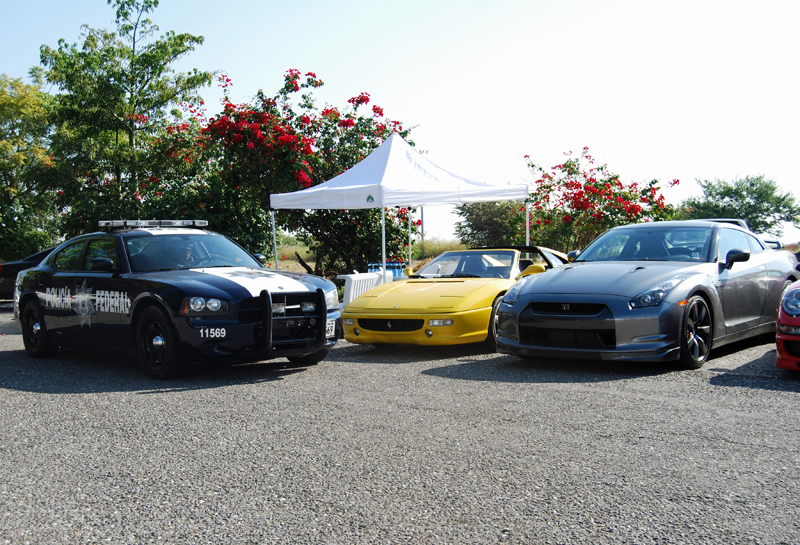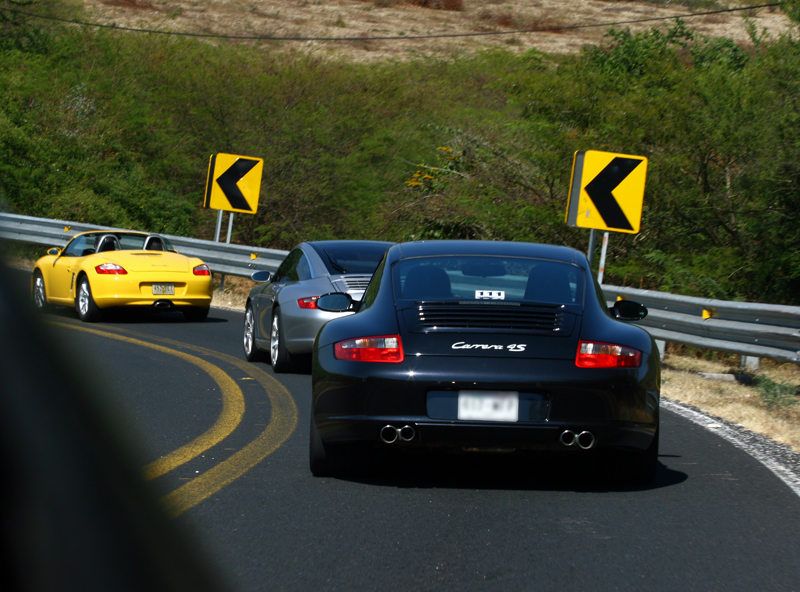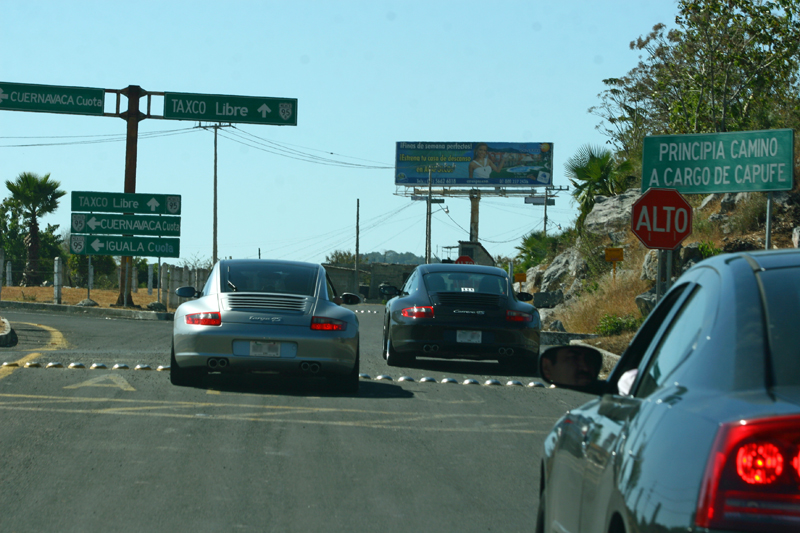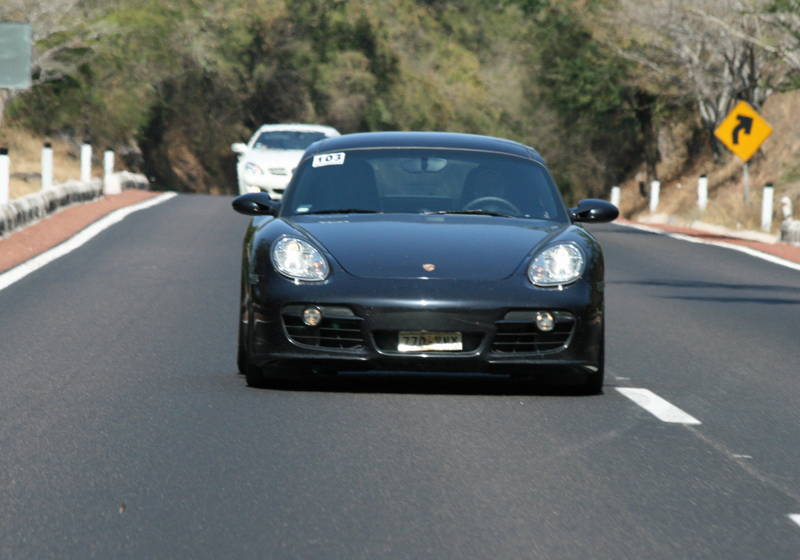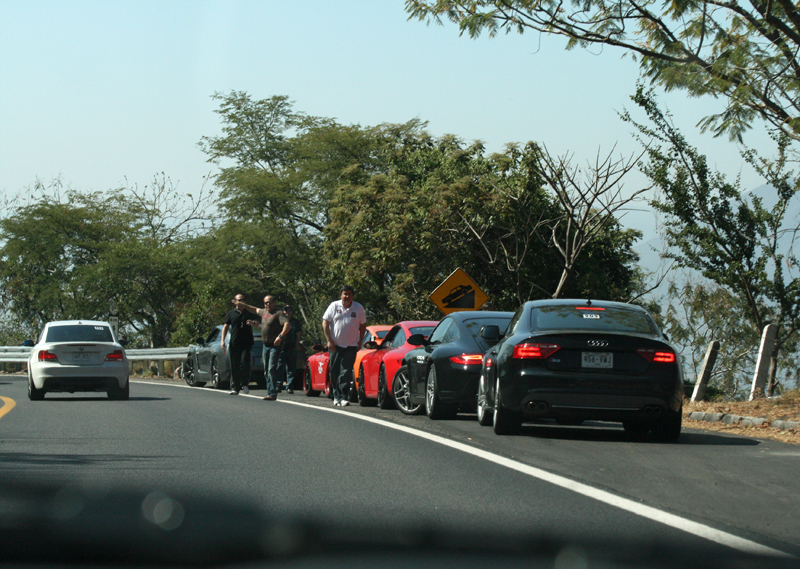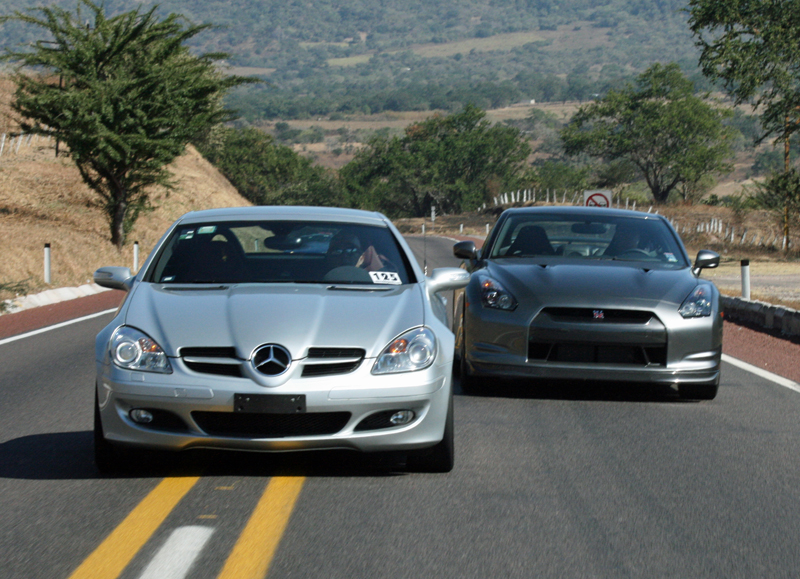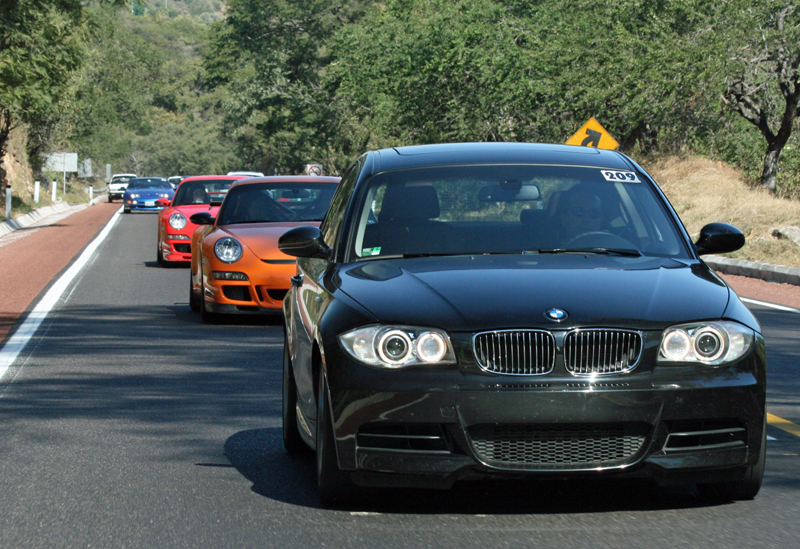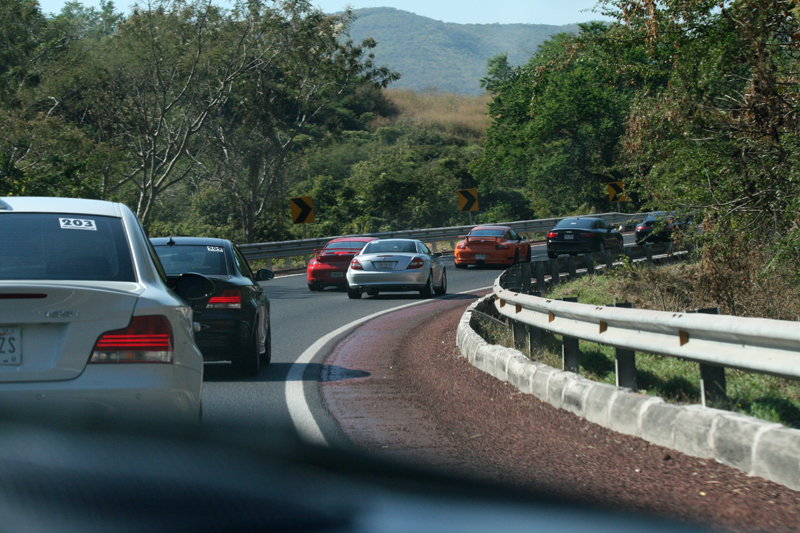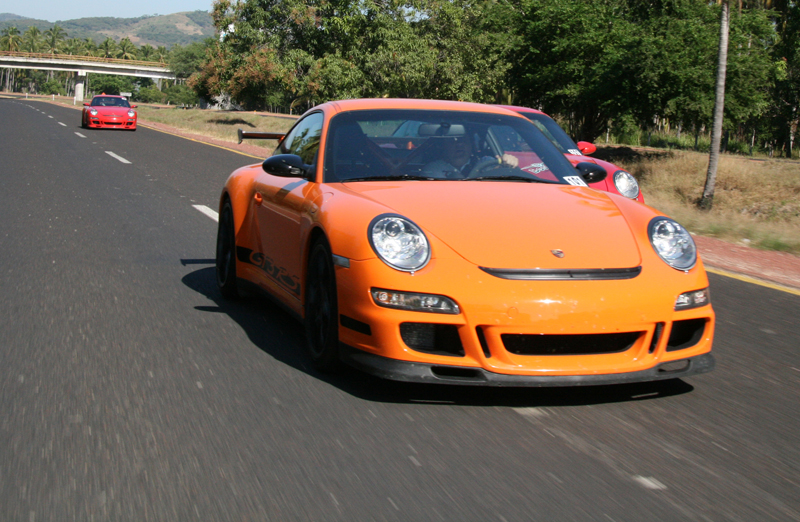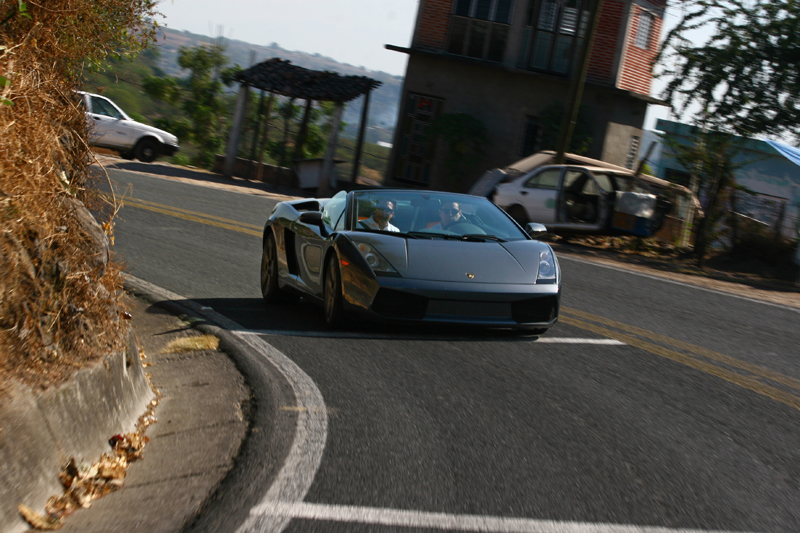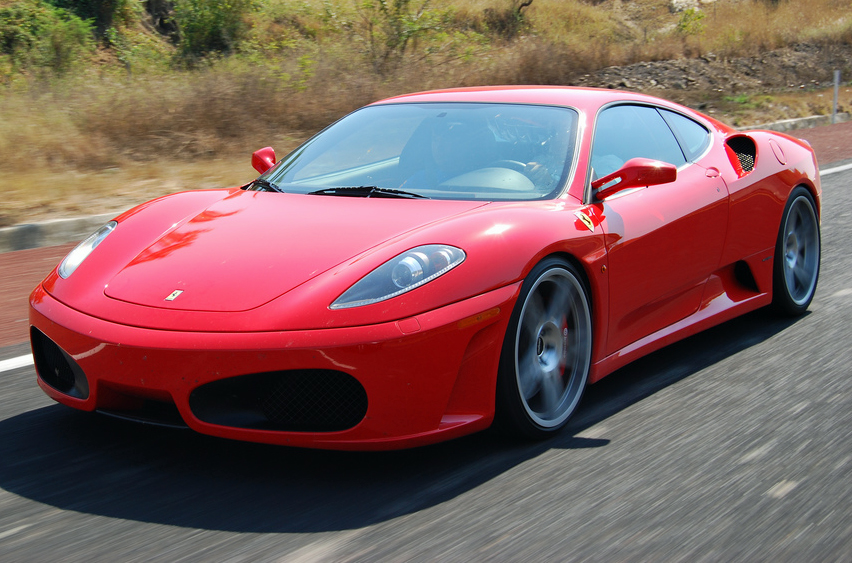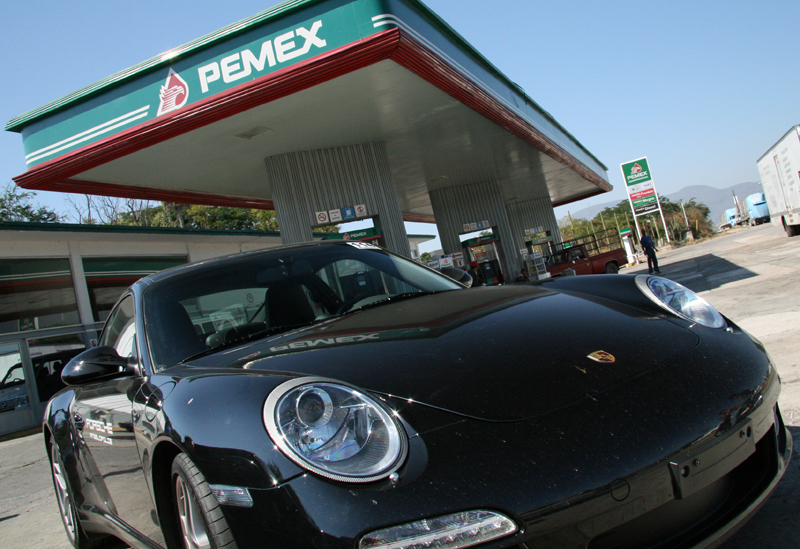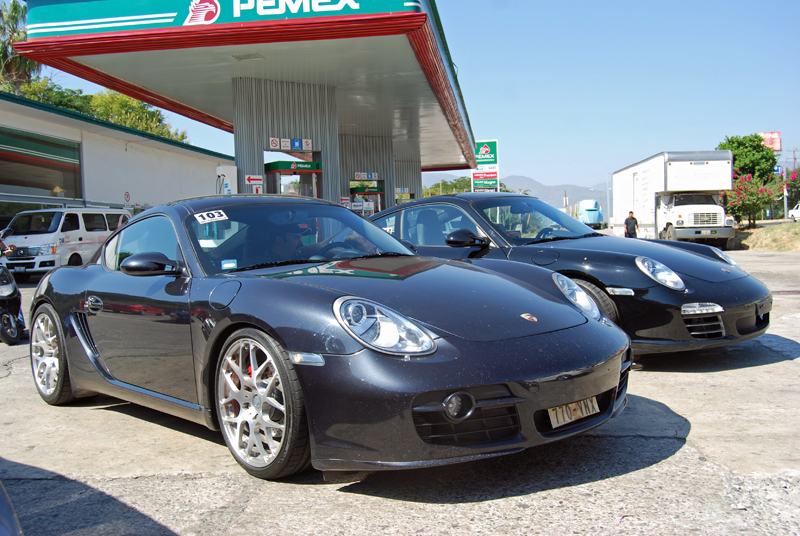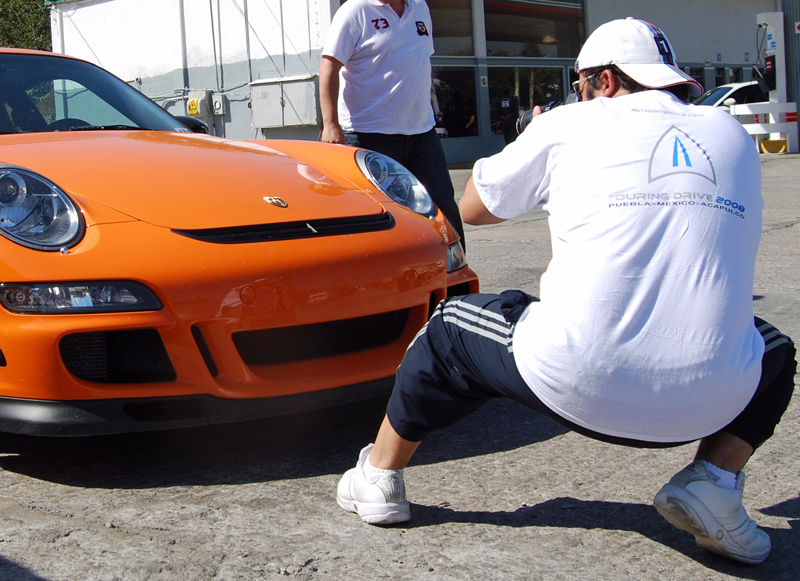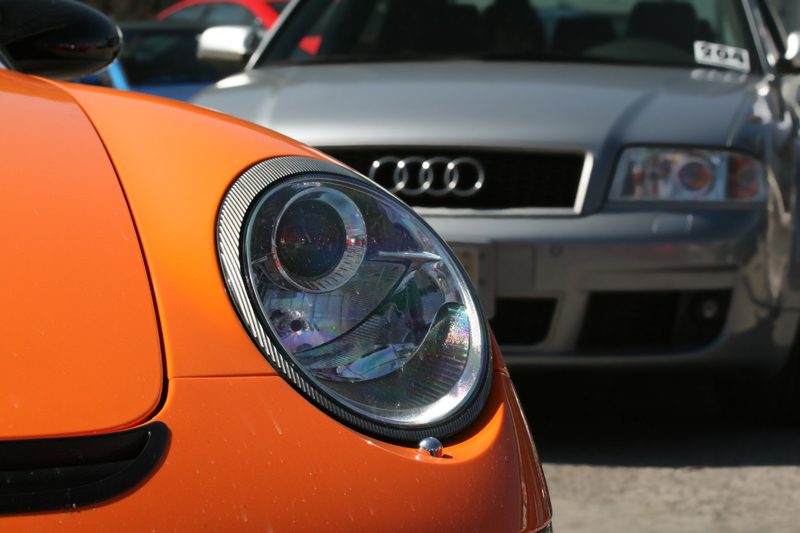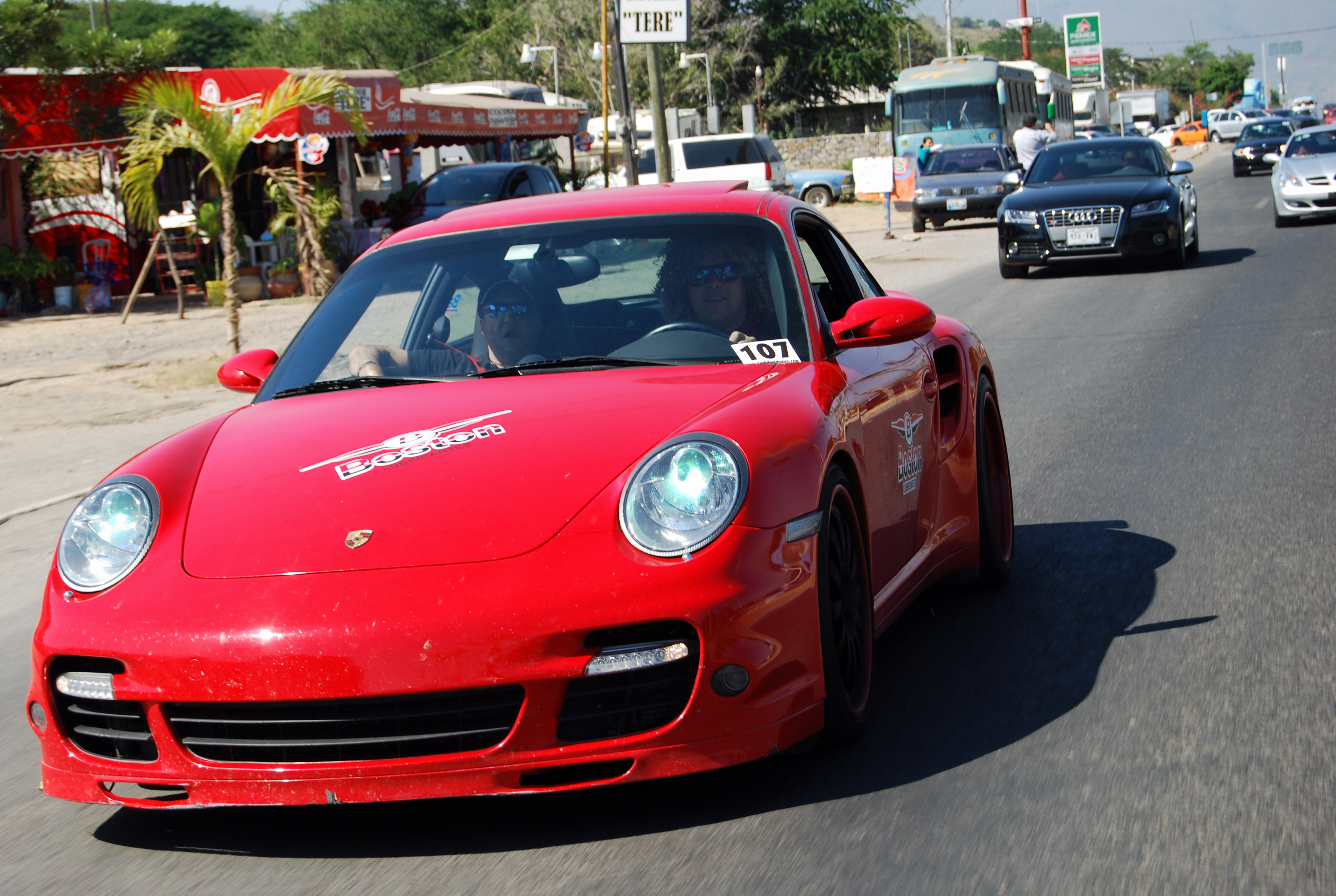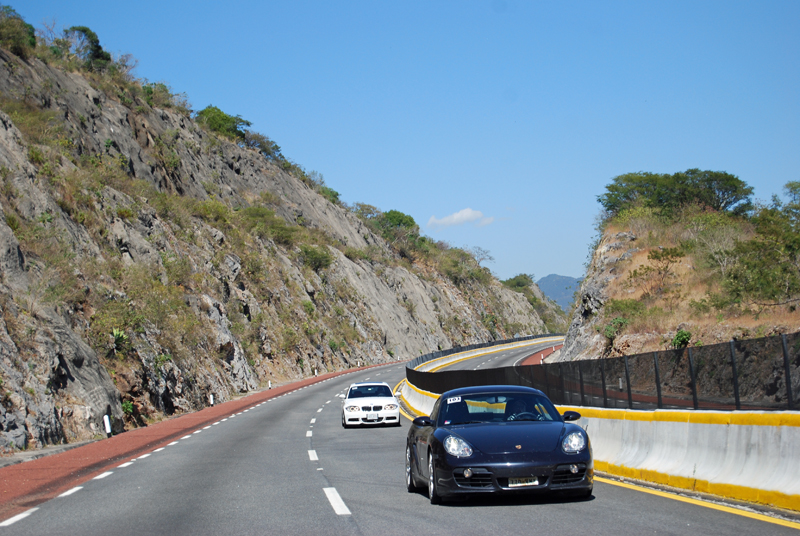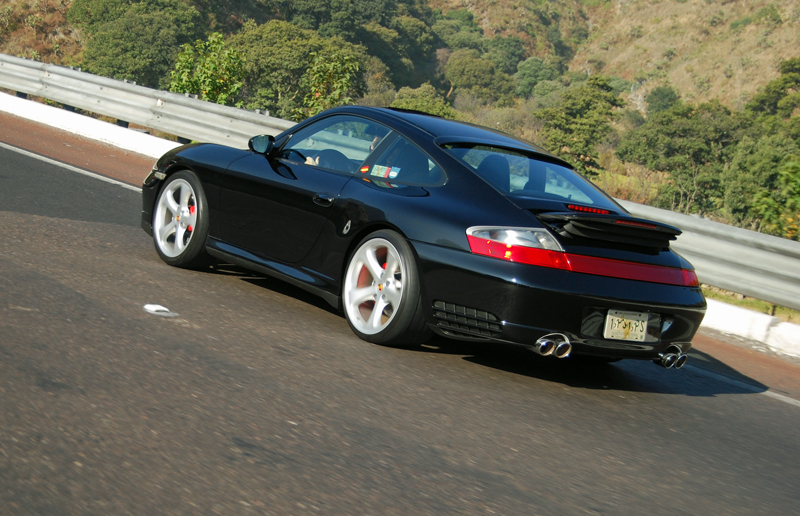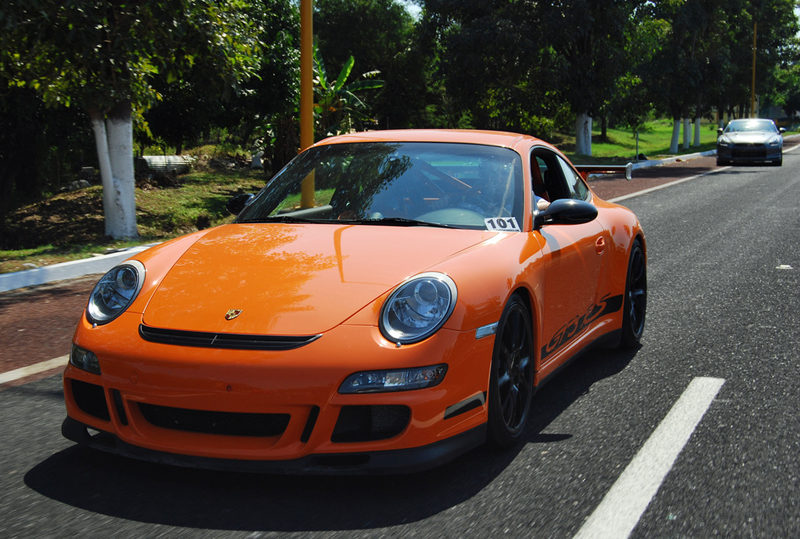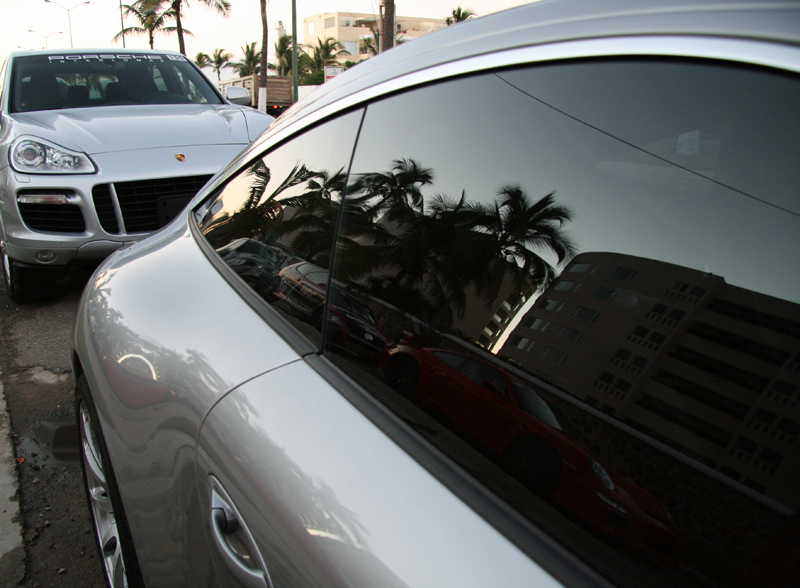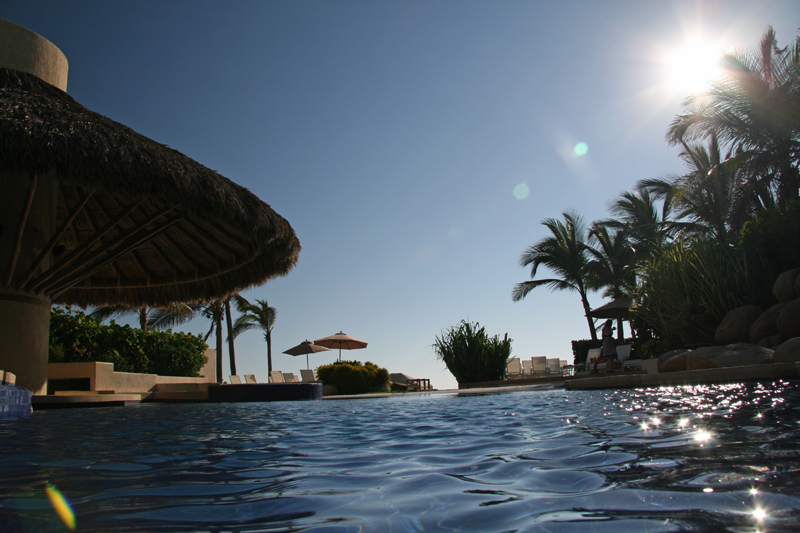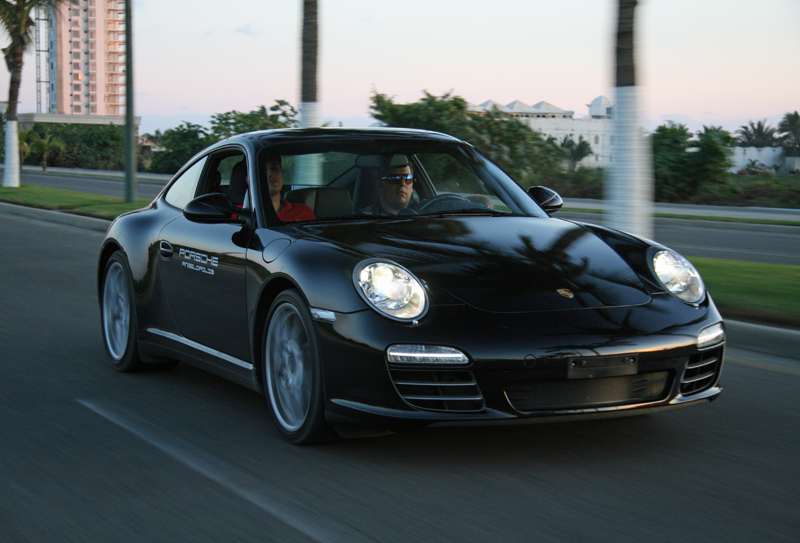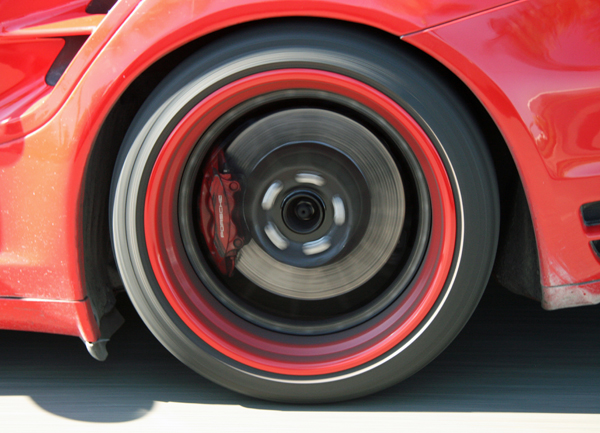 Master joins PDK 997 in the wait for others...