IPOC INDEPENDENT PORSCHE OWNERS CLUB

Newsletter 61 Carrera Road Tour, New Boxster & Cayman - Porsche Angelopolis

Porsche Angelopolis is our newly appointed local dealership and as in Mexican Porsche Dealer fashion activities soon started after they opened their doors... despite working on a remote location as the dealership is being built, Porsche Angelopolis now carries all services for the customers of the Puebla region...

Their first event was the Carrera Road Tour where customers as well as prospects take the entire Carrera lineup out on the road for day of fast driving and fun... as a second event they had the new Boxster and Cayman on the showroom floor in a RSVP reception party...

but enough talk and...

Let's check out the action!!!

Nice rest stop... just before the twisties... lets GO!!!

Our good friend Manolo Cubillas is the new General Manager for Porsche Angelopolis...

Our good friend Roberto Morante taking a peek inside the Gurads Red Carrera 997 MkII...

Porsche Angelopolis got a tremendous start and we hope it continues to bring the excellence of the Porsche brand to our region in every event...

For all your Porsche needs in the Puebla Region please call:

¡¡¡ VIVE TU PORSCHE AL MAXIMO !!!

Frissen Gutierrez

Porsche Specialist & Porsche Owner since 1992

From start to finish IPOC was there... tremendous event by Porsche Angelopolis!!!

Correct Guards Red for me...

Angelopolis... that's where we want to go...

As soon as the new Boxster & Cayman arrived we got a special sneak peek at them...

New Boxster & Cayman Presentation...

Thanks to:

Porsche Angelopolis

Manolo Cubillas

Photos by:

Frissen Gutierrez

Kike Cortes

Without a doubt the dynamic events that Porsche de Mexico organizes have no match in the Mexican Auto Industry... simply a tremendous drive!!!

This is how the event started in Porsche Angelopolis... both Boxster and Cayman were covered ready to be unveiled...

Our very good friend Kike Cortes was in charge of the event... cool Targa!!!

Manolo suffered a little bit of anxiety just before the event... everything went just fine as expected, no problem...

The event got full media coverage... of course IPOC had to be there too!!!

The new Boxster can make a smile or two... approved!!!

Starting very early in the morning the entire Carrera lineup awaits for customers outside the provisional facilities of the newly appointed Porsche Angelopolis...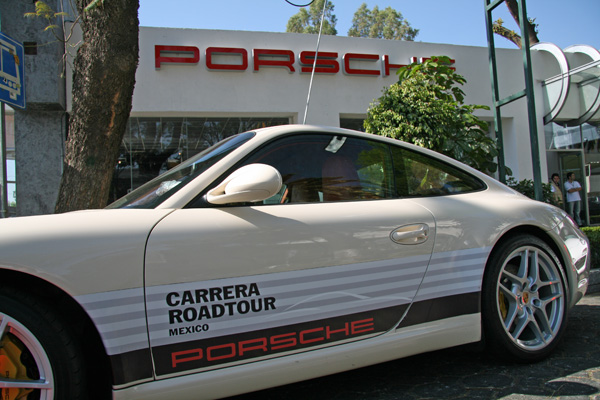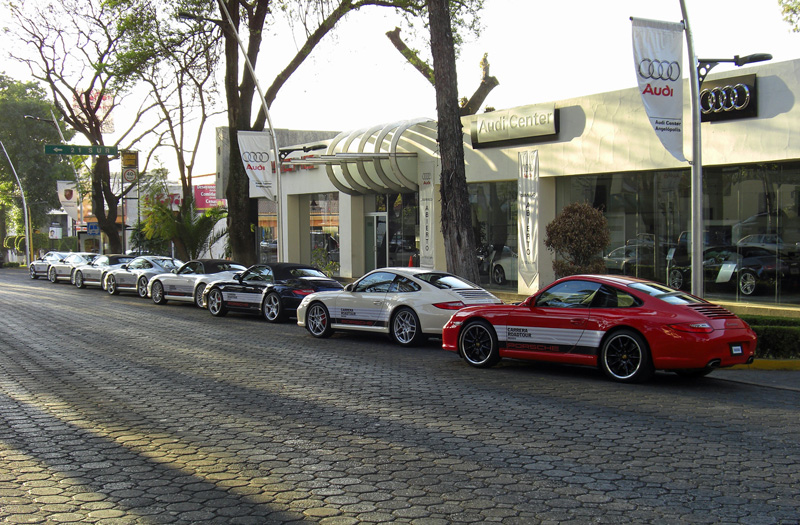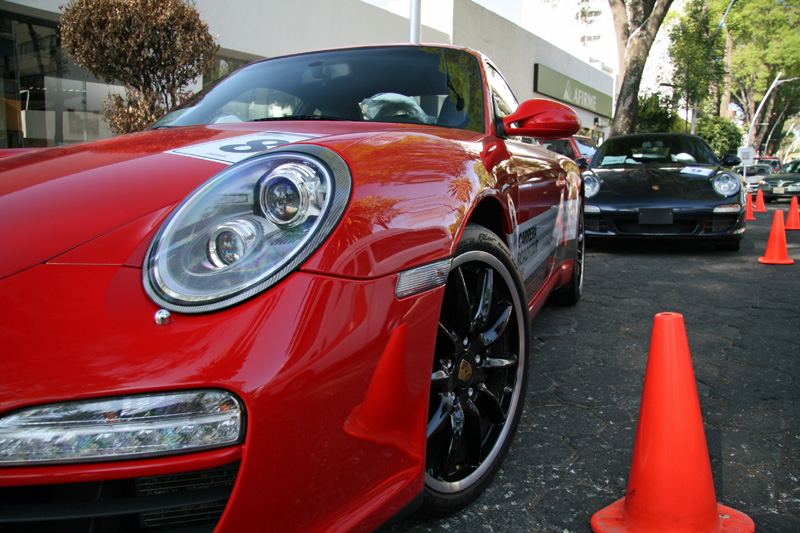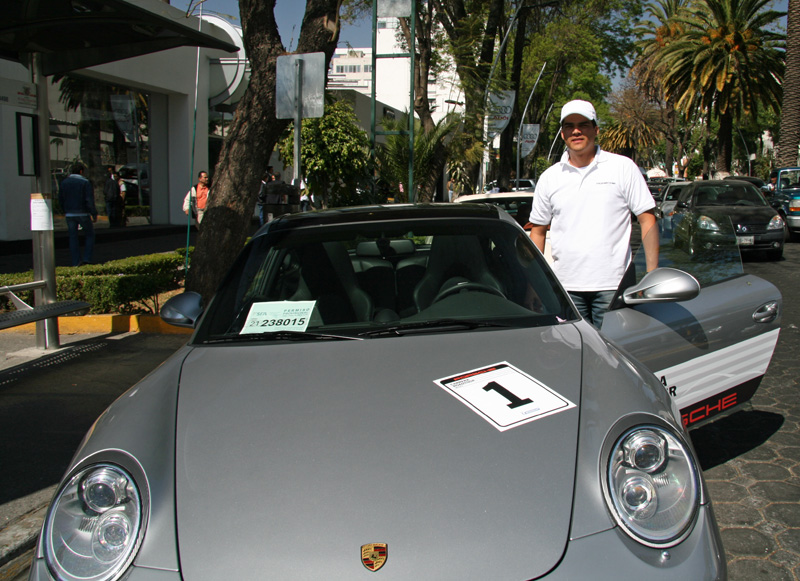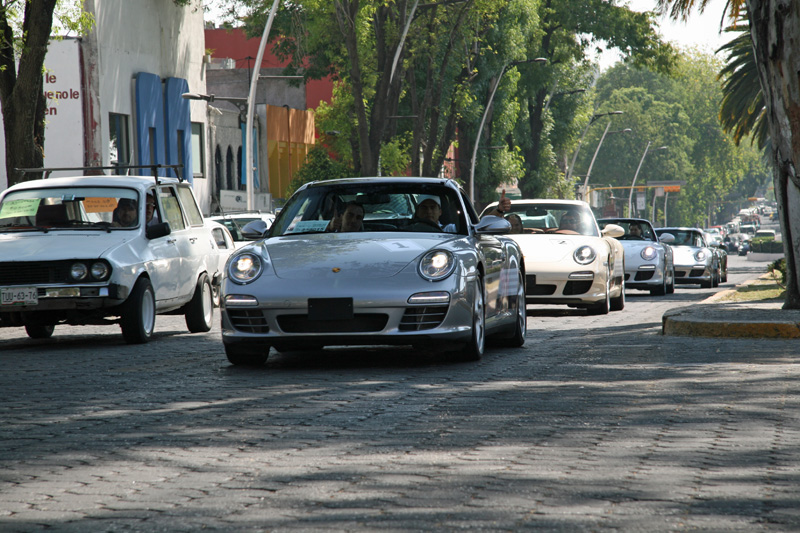 ...and here we go... Mexico is without a doubt a place of contrast, note Renault 12 Avant against brand spanking new 997 Targa MkII...