IPOC INDEPENDENT PORSCHE OWNERS CLUB

Newsletter 68 Panamera Track Test

The track certainly exacerbates any car's dynamics and only the very best come out triumphant. This is no news to Porsche, perhaps to now extinct Pontiac, but certainly not to Porsche. Then, building a car with high levels of performance and exuberant luxury is not something every other car company could achieve easily, yet Porsche presents its own solution, the new Porsche Panamera, where high performance meets luxury.

Porsche de Mexico is confident enough on the new Panamera that in its presentation decided to start with some track exercises to warm up the Mexican media and first customers. But enough words and...

...let's check out the action!!!

Porsche de Mexico did a tremendous job organizing a full day at the track with the new Porsche Panamera, this test proved specially important to test the new Panamera's handling and power, and of course it came out with flying honors. Porsche Panamera where high performance meets luxury.

Special thanks to:

¡¡¡ VIVE TU PORSCHE AL MAXIMO !!!

Frissen Gutierrez

Porsche Specialist & Porsche Owner since 1992

"I'm sorry Mr. Gutierrez you are not in my list, it seems like you messed up our cars too much yesterday and you won't be allowed to drive today..." just kidding!!! of course I'm on the list and ready to drive!!!

wow!!! utilizing the Launch Control the Panamera Turbo catapults to 100 kms/hr in times often seen only in real sports cars, acceleration is beyond amazing in the Panamera Turbo, simply amazing!!!

Braking is as well impressive...

Optional PCCB's are well recommended, they do an amazing job slowing down the 2 ton weight of the Panamera...

Here we can see the PCCB's doing their job, pedal feel is quite good with PCCB's, braking action amazing!!!

The new brake pad at Pegaso makes this exercise lots of fun, really... the composure of the Panamera under hard braking is excellent...

Well the engine comes straight from the Cayenne, a 4.8L V8 in either aspirated form or turbocharged, power delivery is smooth and its curve suits well the Panamera in any situation...

Well, for the first time we don't have to tick the "thicker steering wheel" box in our option list... it is thick from the get go, finally Porsche, finally, I have been complaining about the steering wheel for a while now... who doesn't want a thick steering wheel I ask? exactly... anyway now is thick standard... about the PDK controls, well, everyone and their mothers have been complaining about the button action, I tag along the complaint and leave it to that as this has been a well reviewed issue...

Panameras in the test came with either Continental, Michelin or Pirelli tires. I personally avoided the Continentals yet when checking the times around the track I could spot a better time done on Continentals which voided my whole theory that Michelins were faster or more responsive. Panamera Turbos with "20 wheels came with Pirellis only, so no choice there for me to test and I wonder if there is a Michelin counterpart for this application. In reality tires were not a factor in the Panamera as traction is abundant in any situation and with all tires provided. Still I like Michelins best, specially down here in Mexico where brands like Continental or Bridgestones are no where to be found, at least Michelin carries a good distribution down here in central Mexico and tires are readily available.

Photos by:

Frissen Gutierrez

Porsche de Mexico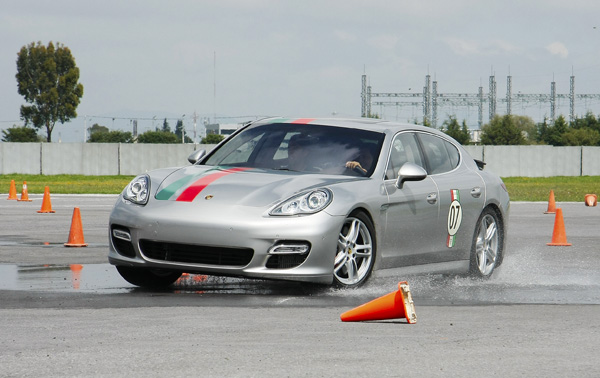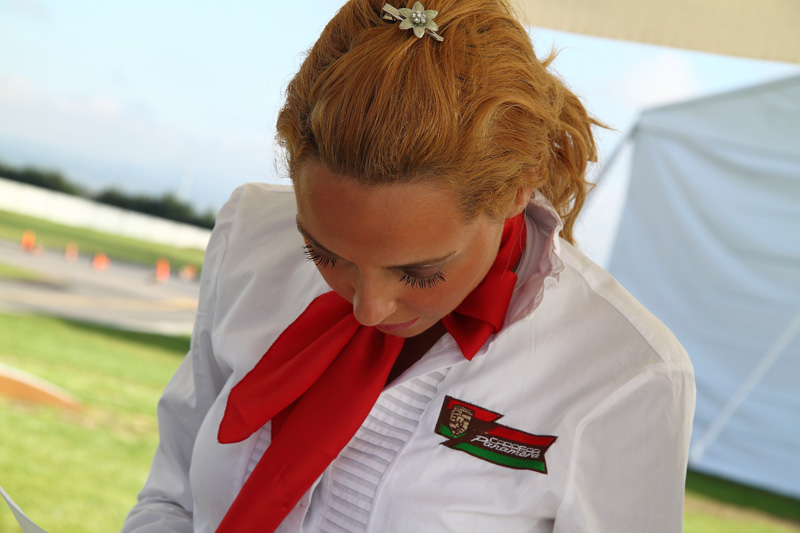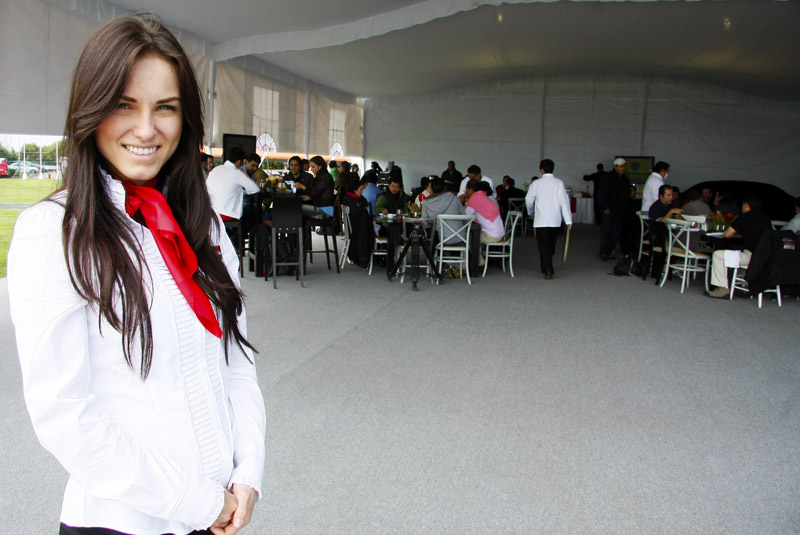 Porsche de Mexico made sure to have a nice hospitality tent by the track...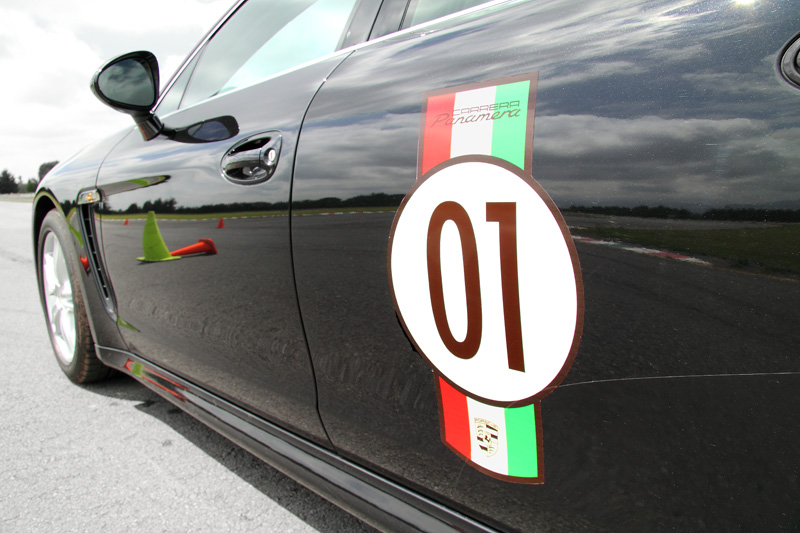 Tremendous reflection shot shows an open and ready track for us... simply awesome, let's go!!!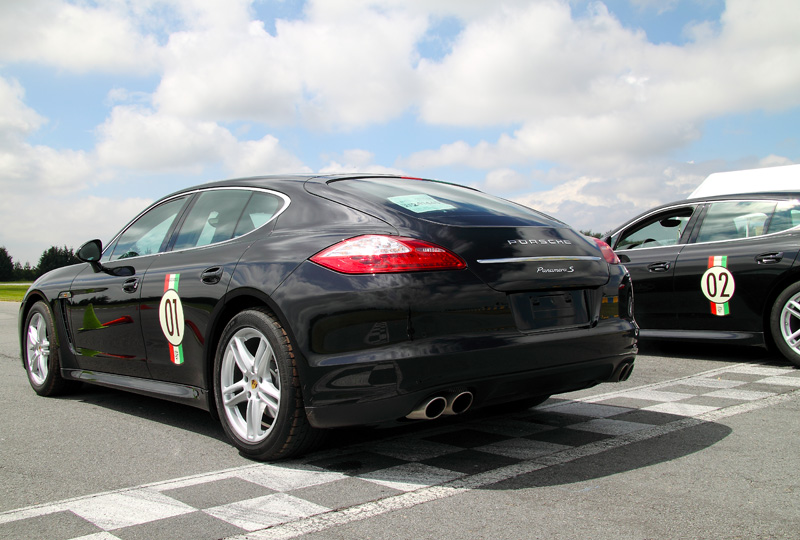 Panameras lined up by the track and ready for some serious action...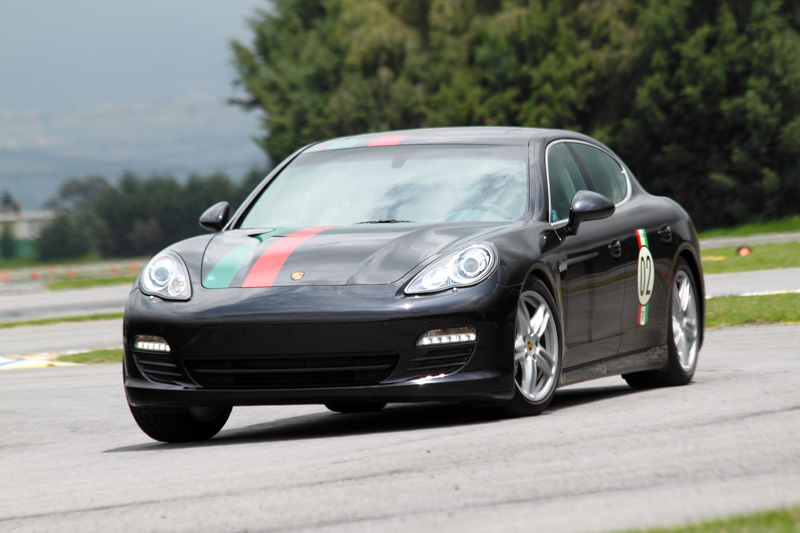 It was extraordinary to be able to use the new Panamera on the track, thanks to Porsche de Mexico. Pushing the Panamera hard was an easy task and we did it all day long!!!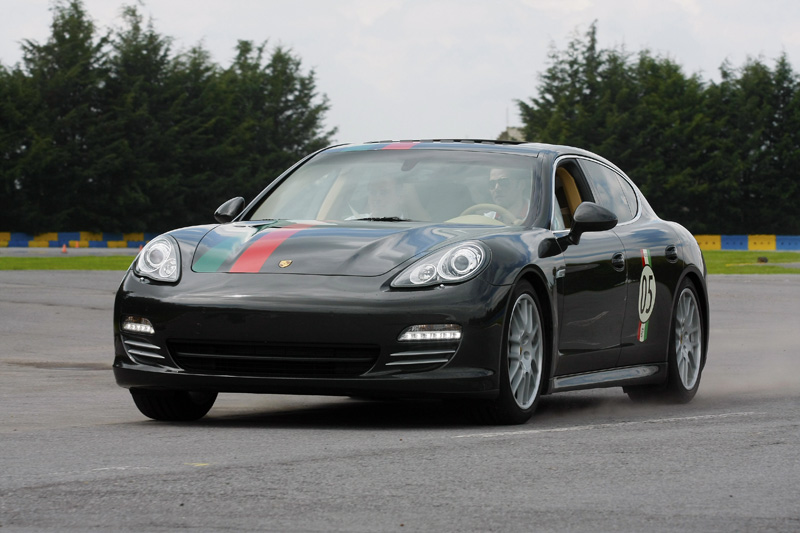 The new Panamera showed it was extremely powerful and planted... on the straights we were able to floor it without a problem, power delivery was smooth and plentiful, stability AAA+... just look at it going!!!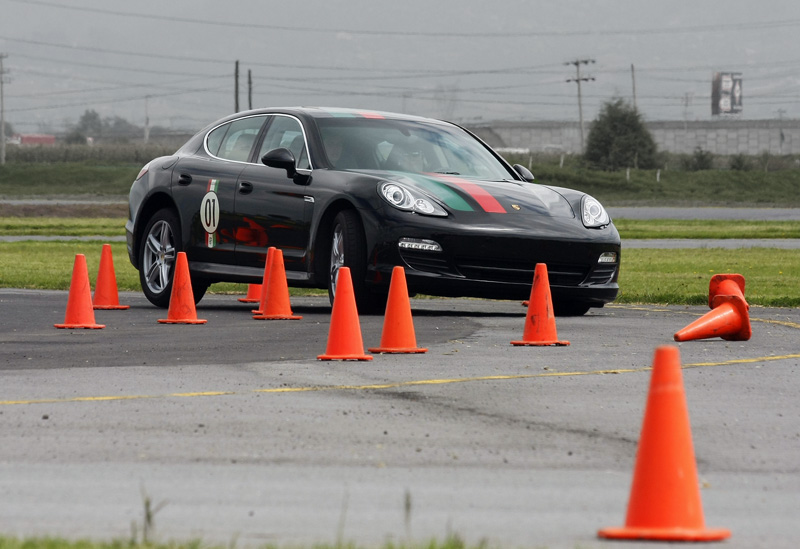 Ok, here I go!!! perhaps too hot into the chicane? Just look at that right rear tire almost in the air, that gives you an idea how hot I was into the quiet narrow chicane. The instructor is already looking at where he thinks we are going to end up, yet I am cool, calm and composed and pointing the Panamera where I want it to go.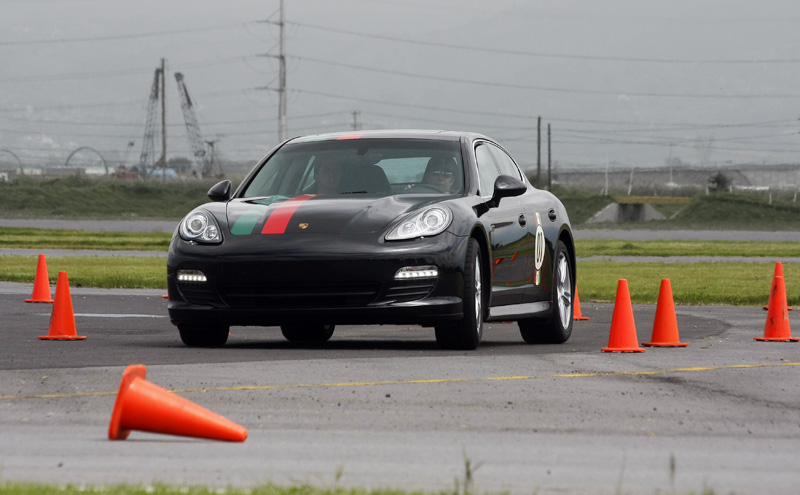 The Panamera does all the hard work while I just point & shoot despite such a narrow chicane... still the instructor is in disbelief of my trajectory and thinking that while I made through so far I was about to mess up...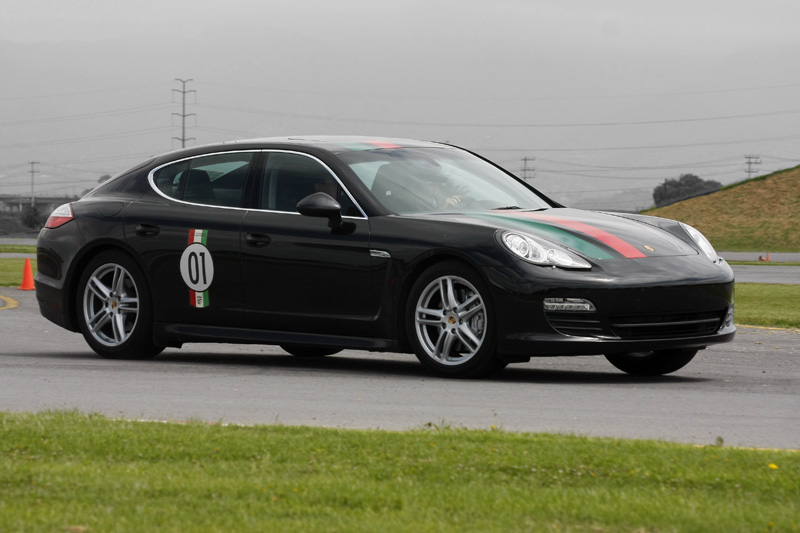 "I'm an excellent driver..." here I go without a problem at full speed... I wonder how many over 2 ton luxury sedans would be able to chase the Panamera at this pace... not many I say... the new Panamera is fast as it is composed...

We drove the Panamera hard and to the limit... the Panamera displayed outstanding power, stability and luxury a package hard to match....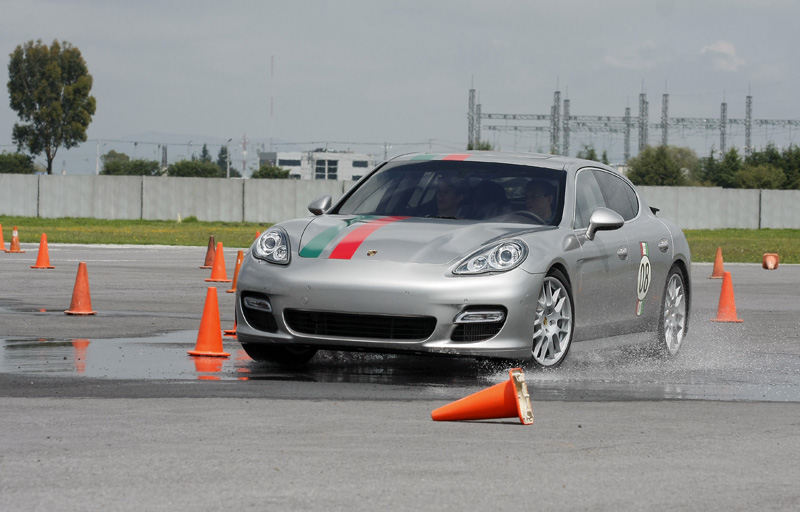 For the slalom test we jumped into a new Panamera Turbo... thanks to its integral drive train we were able to tackle the slalom with ease...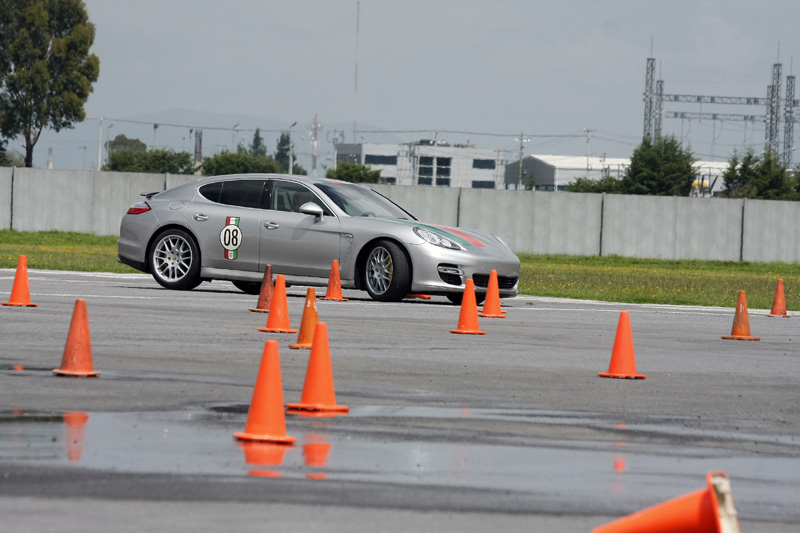 The slalom course was extremely difficult...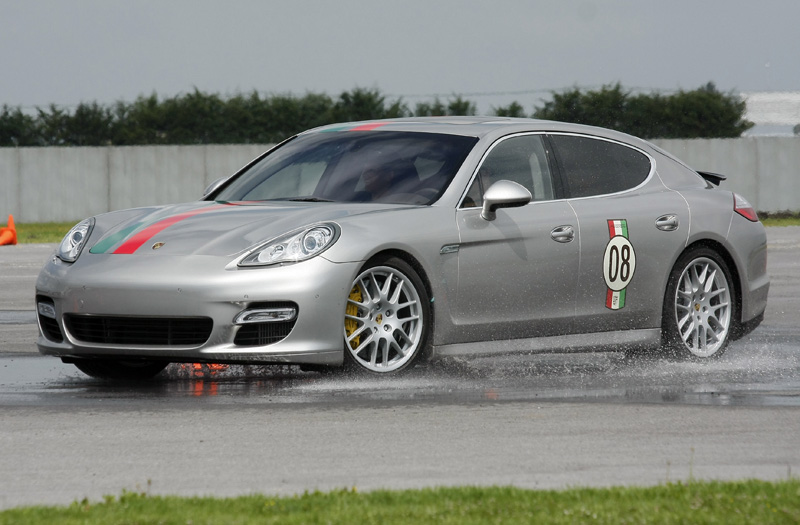 Superb composure from the new Panamera Turbo, abundant power from its turbocharged powerplant, excellent traction from its integral 4 wheel drive, tremendous braking power thanks in part to the PCCB's and last but not least in full luxury!!!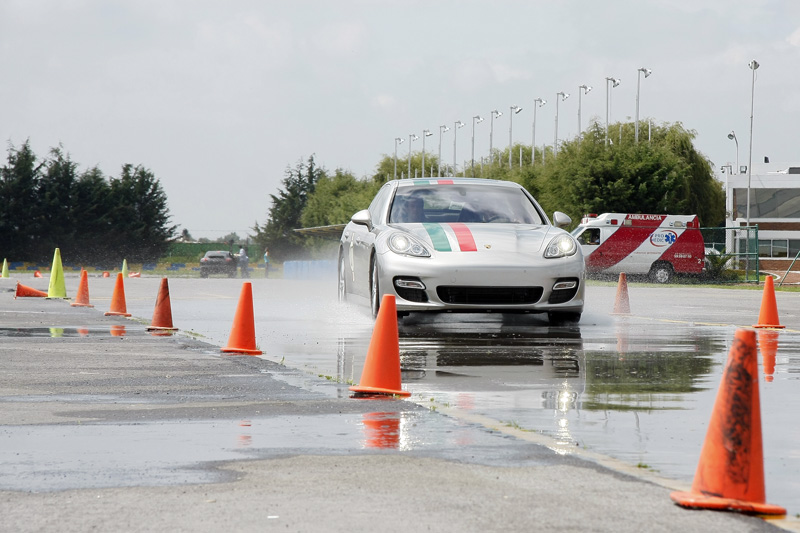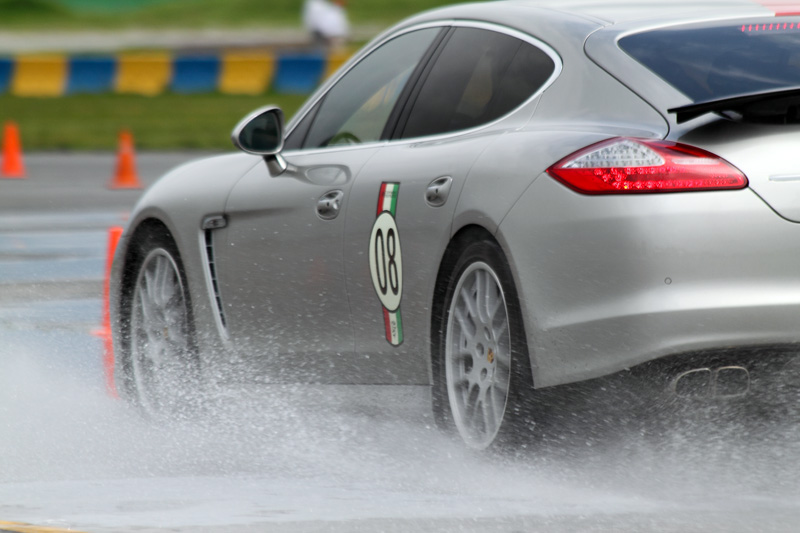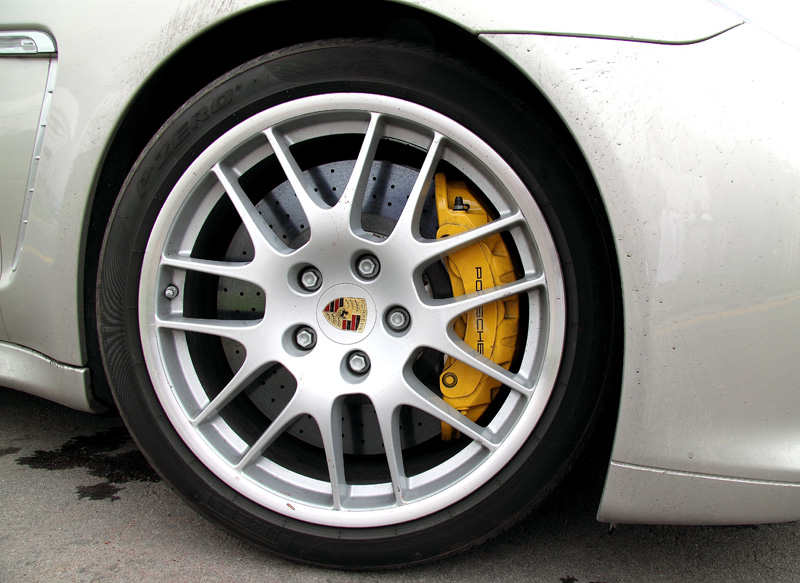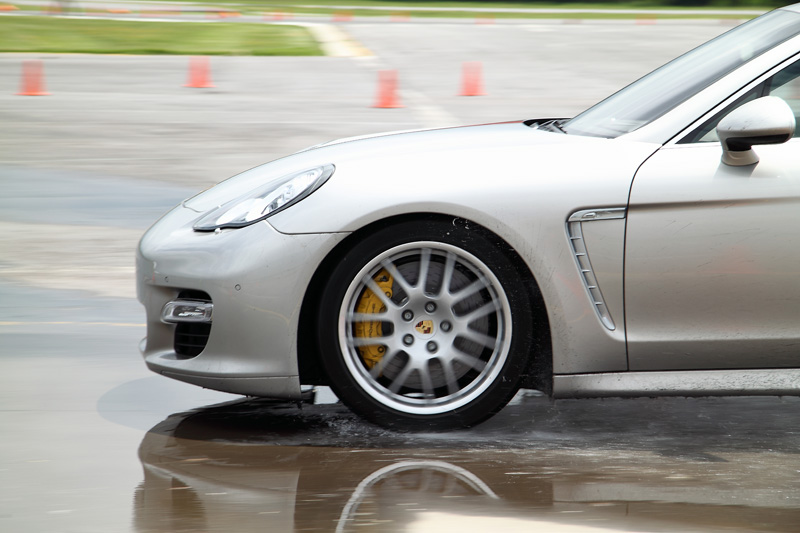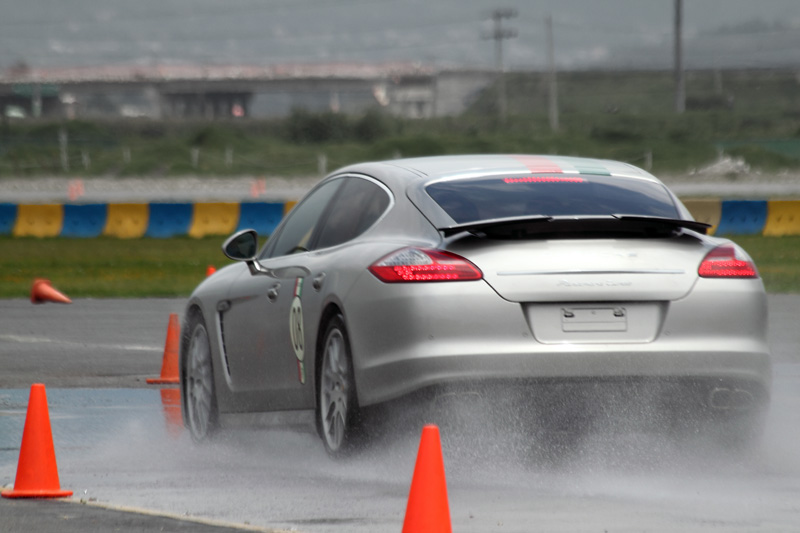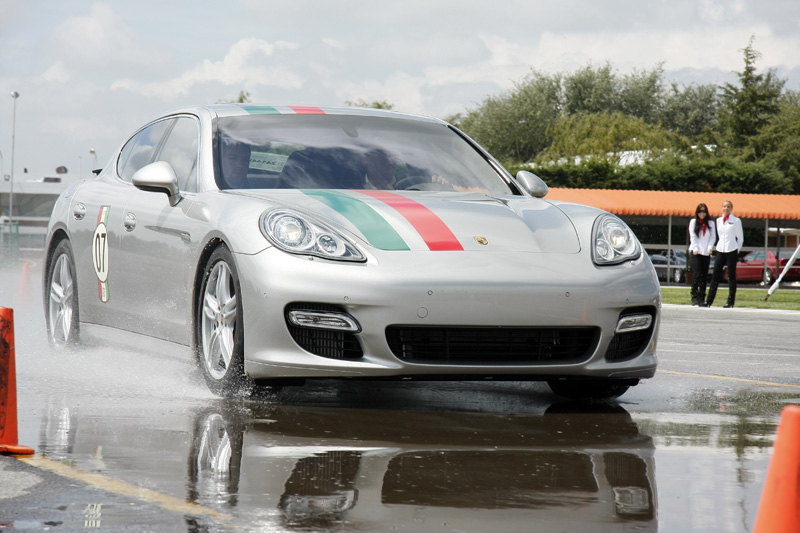 Non PCCB Panamera Turbo was also on hand to test the difference, our verdict: PCCB?s all the way!!!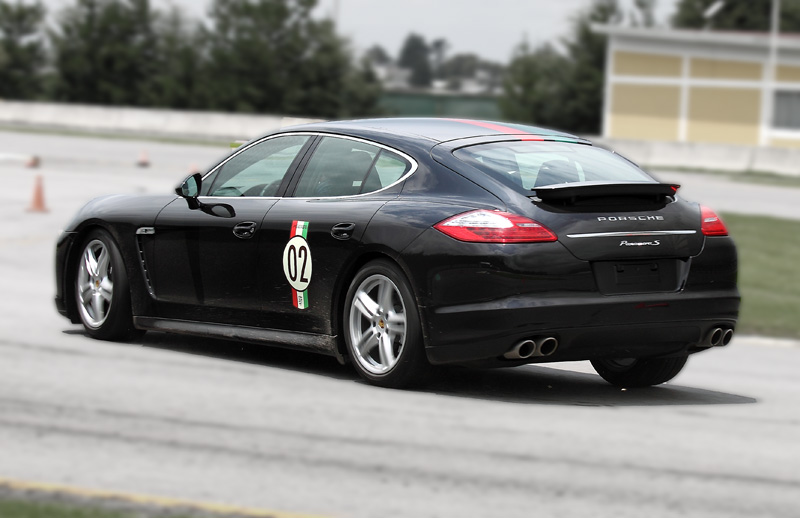 The laps continue through out the day... the new Panamera did an excellent job at the track, it is powerful, fast, excellent handling, comfortable and luxurious, all under one package, Porsche Panamera...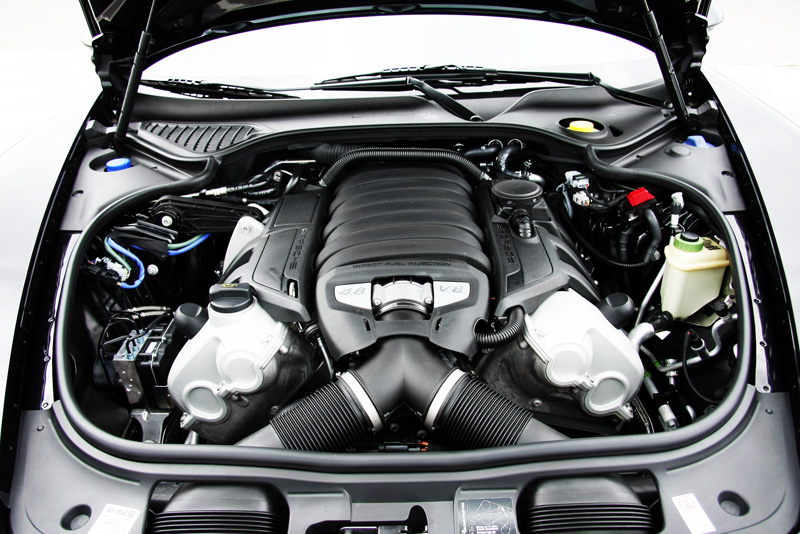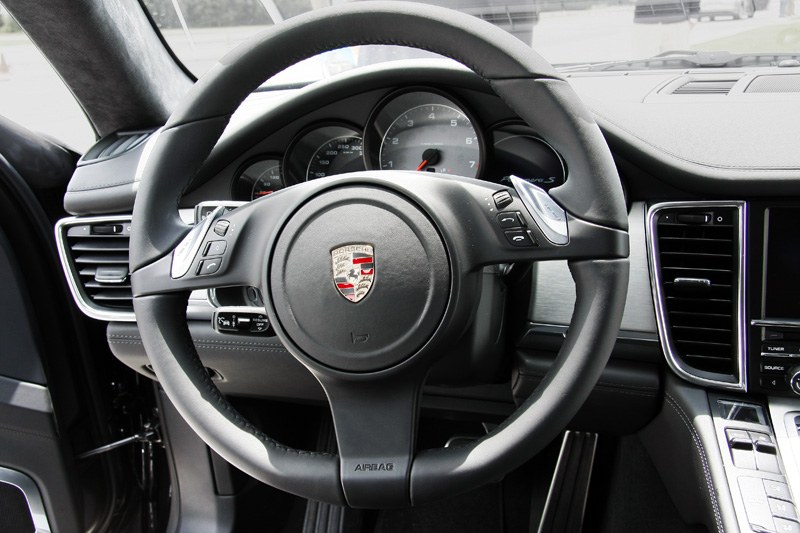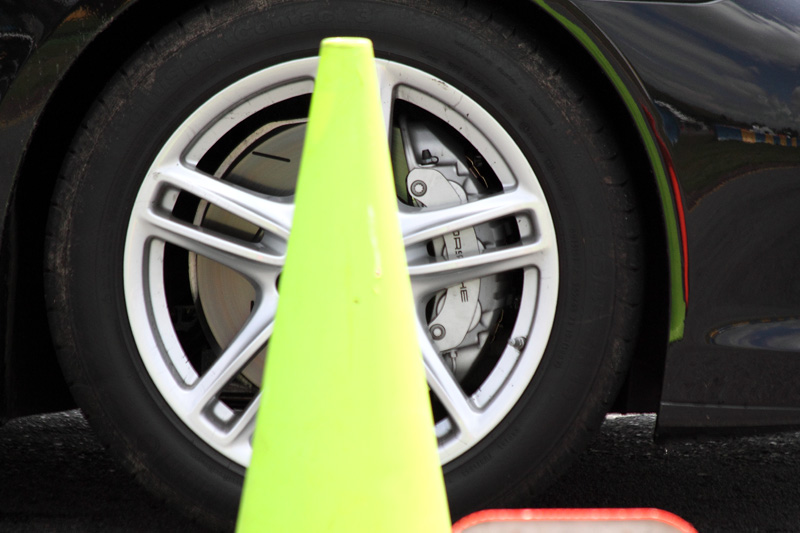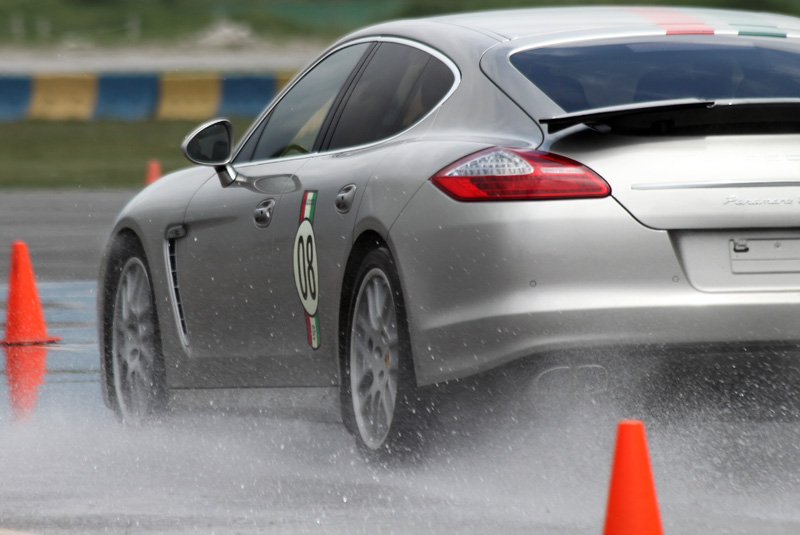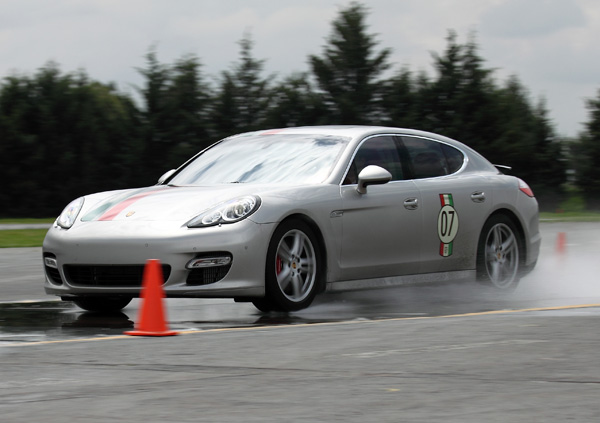 The new Porsche Panamera exhibited high levels of performance at the track unlikely to be found on other cars of its segment. All of Porsche's attributes are displayed in the new Panamera, power, handling, luxury and sportivity, all there in an unmatched package. Once again Porsche builds a segment leader, its unlikely that any other high end luxury sedan is able to keep up with the Panamera's pace, at least on the track. Sporty as it is luxurious the Panamera comes into the high end luxury car segment showing a lesson or two about handling and power, amazing acceleration and brakes, tremendous handling and last but least luxury to top it all, once again, "Porsche there is no substitute" and the Panamera shows it.