IPOC INDEPENDENT PORSCHE OWNERS CLUB

Newsletter 71 Porsche Speed Day 2009

Porsche de Mexico presented for the first time in Mexico the Speed Day which is the perfect complement to the PSDS as participants encounter an open track to enjoy their Porsches to the fullest.

The Porsche Speed Day is a very justifiable event as any Porsche can go around the track at speed, from classic, to exotic, to sport, to race, to utility to sedan, every Porsche is able to accomplish the speed, not only that but every Porsche proved to be fun on the track, but don't take it from me and...

...let's check out the action!!!

The late evening rays gave ending to what proved to be a magnificent day, the Porsche Speed Day proved a tremendous opportunity to use your Porsche as intended. Only Porsche could bring such an event as only Porsche builds the most enduring, fast and sporty cars on this planet, proved on this Speed Day, simply superb...

For more info:

You may also join the Porsche Club Puebla in their exciting driving events, info at:

¡¡¡ VIVE TU PORSCHE AL MAXIMO !!!

Frissen Gutierrez

Porsche Specialist & Porsche Owner since 1992

Outstanding GT2, I guess I don't have to say its fast, do I?

Evoms 850 997TT up on three... where to start? ok, I got it... the only thing stock in this magnificent 997TT is the Porsche Creast everything else is modified... clear?

There I am trying to capture the moment, this is Manuel's POV... the result...

Last shot from the esses...

Tremendous time watching those Porsche chassis flexing through the esses... what other brand can put such a variety of cars on the track at the same time? I say none, Porsche there is no substitute!!!

997TT Evoms 850 opens up to pass Panamera but who said a stock 997TT can't play? Red 997TT at speed and on the attack, whoa!!! this is one fast pack!!!

Finally the Guards Red 997TT got the inside line and the lead... magnificent action!!!

This Cayman is quite hot looking but its its silver color keeps it cool... Cool Gator... nice shot by Frissen...

Photos by:

Frissen Gutierrez

Manuel Caballero

Porsche de Mexico

Not many pics from the pits as we had to head out to the esses for magnificent photography, so let's go...

We can't deny that the Cayman carries excellent lines, that curvy rear is magnificent, specially at speed!!!

The Cayenne Turbo is one fast grocery getter no doubt... here working its way through the pack of sport Porsches...

Panamera owners will certainly will enjoy driving themselves everywhere even the track... this is not the chauffeur's car that is for sure...

A few classic Porsches decided to join the fun, why not? Every Porsche is a joy to drive, specially at the track... this 911 is gorgeous!!!

Track prepared 914 joined the fun... only Porsche can put such a variety of cars on the track at the same time... Porsche there is no substitute...

Miguelon representing the Porsche Club Puebla and leading the Carrera group, of course the PCP is the fastest Porsche Club in Latinamerica...

Cayman leads Boxster... got you, both are Boxsters...

Whoa!!! Classic 911 opens up and takes lead from 4 door Panamera, Cayman MkI and MkII on the chase, 997 looks for space... Cayenne chases in the back... like that or more? Porsche Variety Pack only at you nearest Porsche Dealer!!!

Panamera leads a fierce group of 911's...

Rare Anniversary 996, for those in the know only...

Carrera 4S with rare Sport Techno wheels, nice combo...

Classic Artic Silver with Classic Design wheels, nice and classy... iffy on the wing...

Miguelon in his Carrera S 997 MkII in correct Guards Red... fast, very fast... how fast? let's see...

Miguelon giving us a show here and displaying beyond excellent car control, he surely has mastered the 911, lap after lap he would point and shoot his 911 at will, magnificent display of car control... of course from the fastest Porsche Club in Latinamerica, The Porsche Club Puebla...

997 GT3 MkI doing what it does best... doing fast laps...

...hot, hot, hot... without a doubt the best exotic-to-money ratio of any exotic car out there... where is the replacement Mr. Macht?

917 hot in the turns... using the entire Hermanos Rodriguez track!!! whoa!!! Speed Day = Fun Day!!!

The laps continued well into the evening but as everything they came to an end... tremendous day...

Without a doubt the Porsche Driving events are well worth while, perfectly organized and lots of fun for more info...
Porsche Driving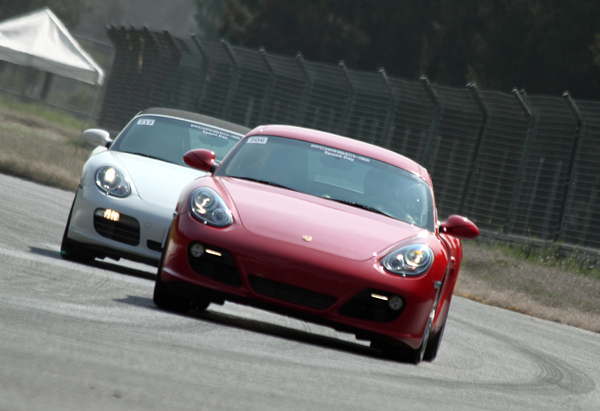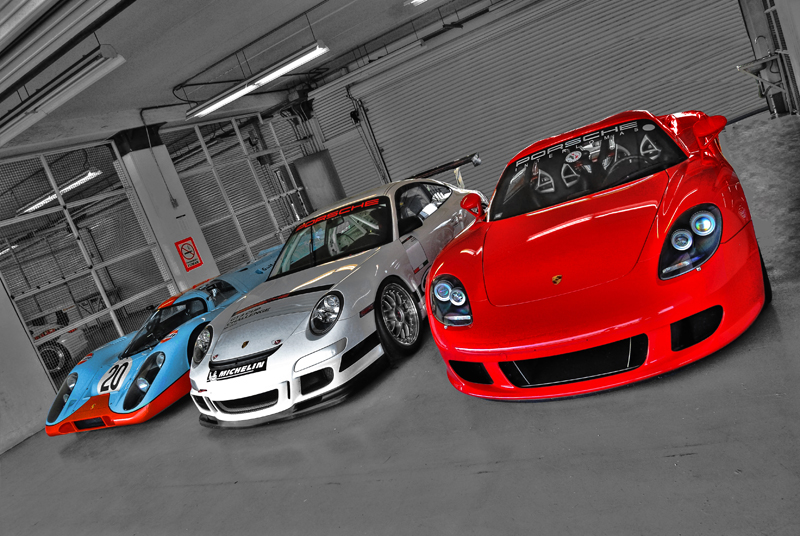 If you got toys then Speed Day means TIME TO PLAY!!!     for a closer look at these magnificent toys please click on thumbs below...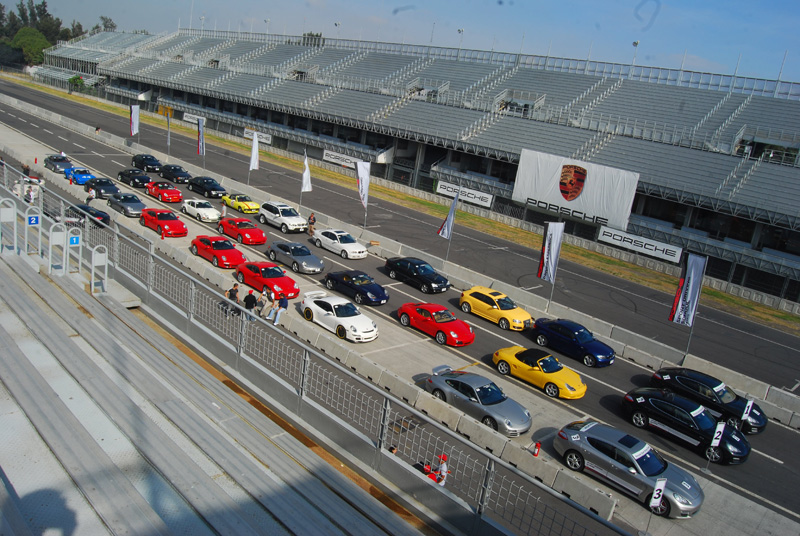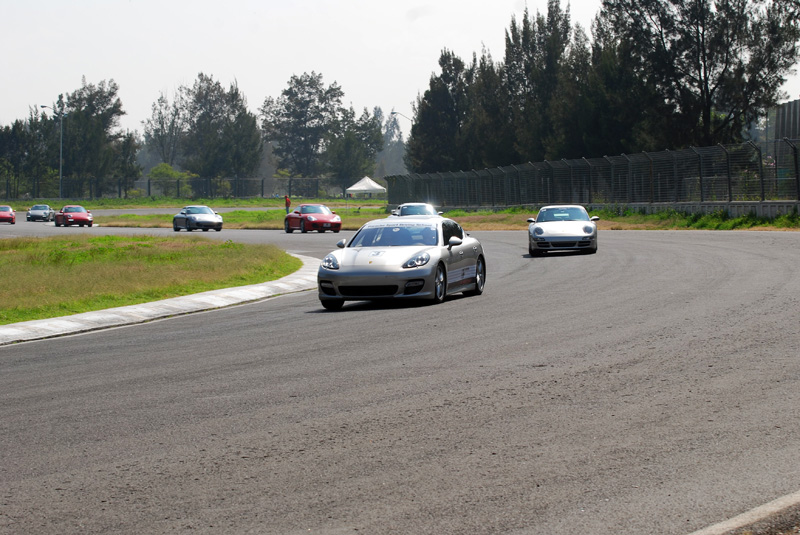 Sport & Utility Porsches...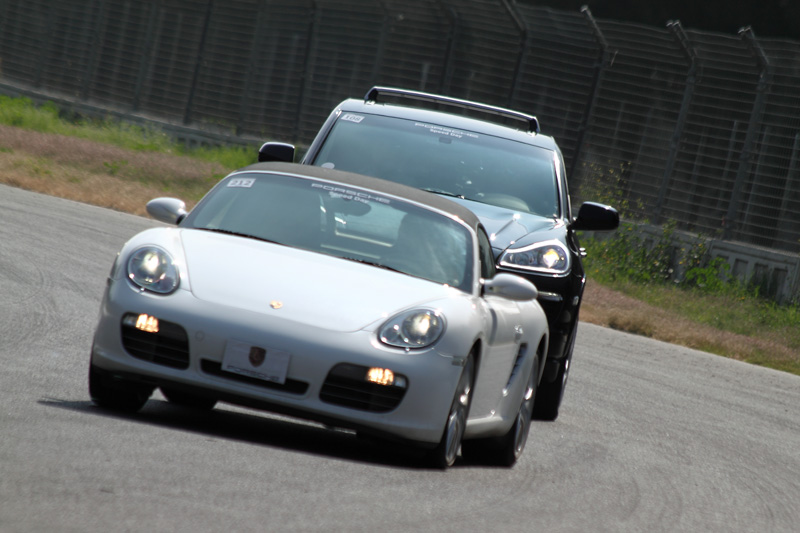 Sport meets utility... Boxster and Cayenne at speed sharing the track...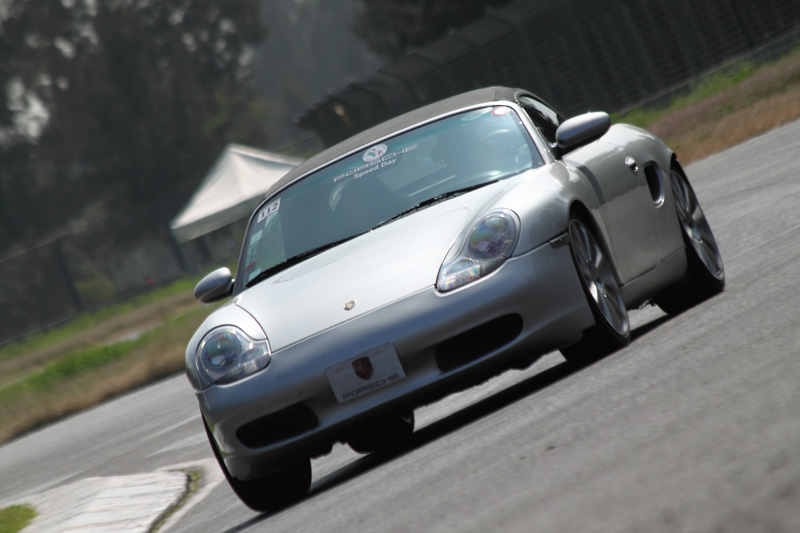 Nothing like a clean silver 986... perhaps I'm biased, je, je, je...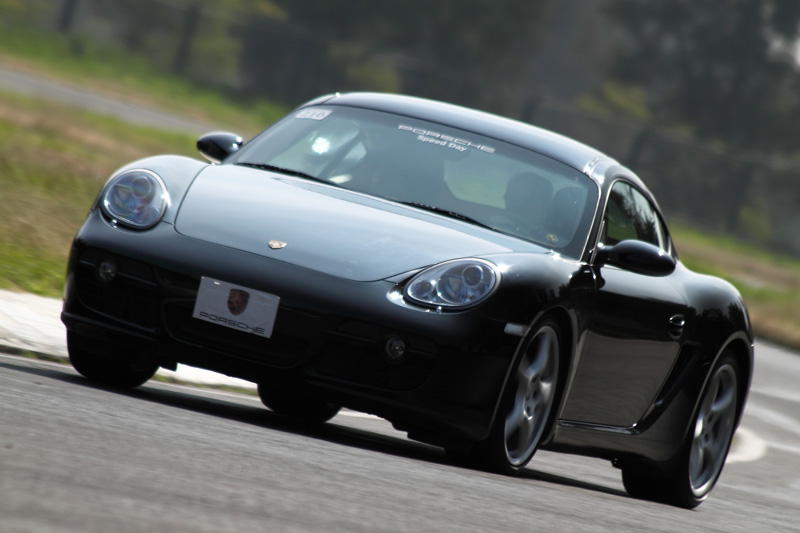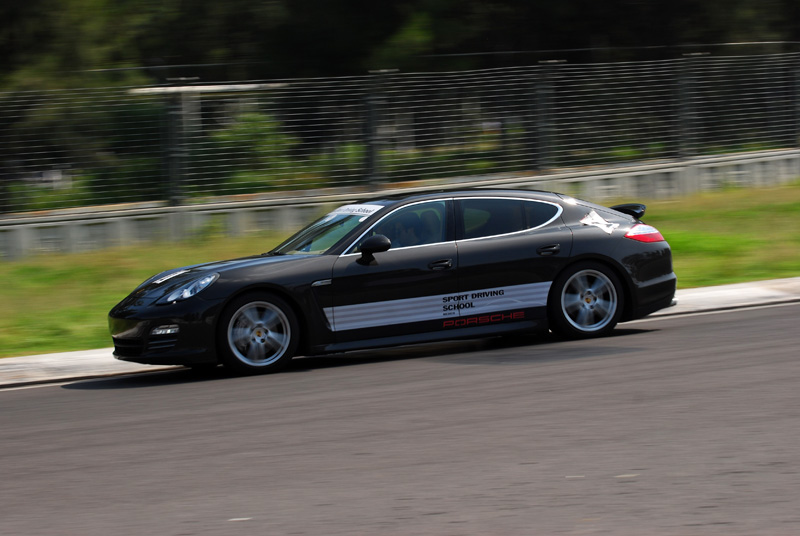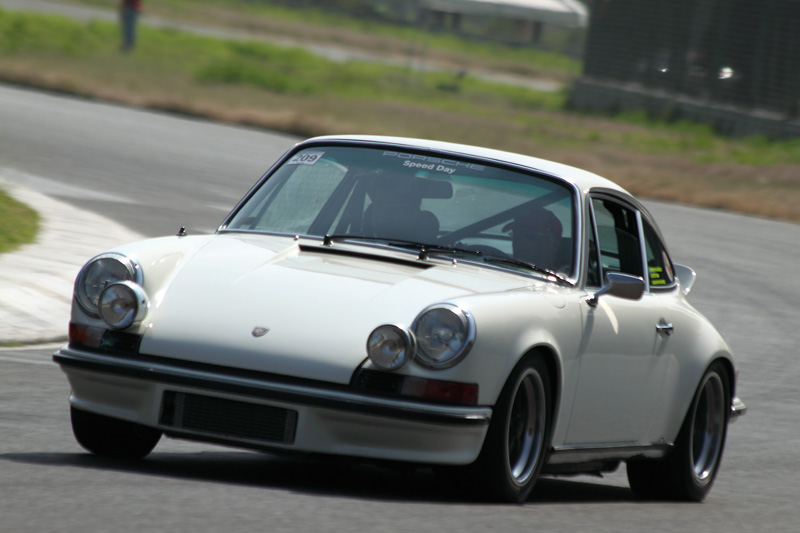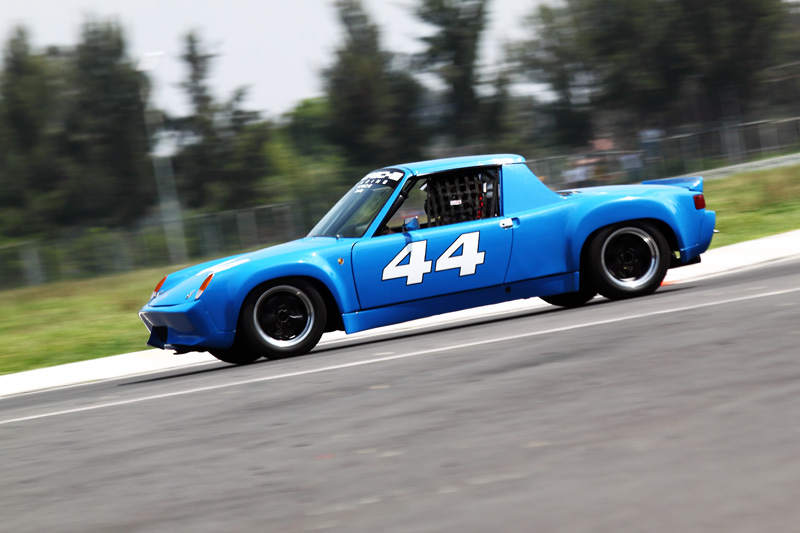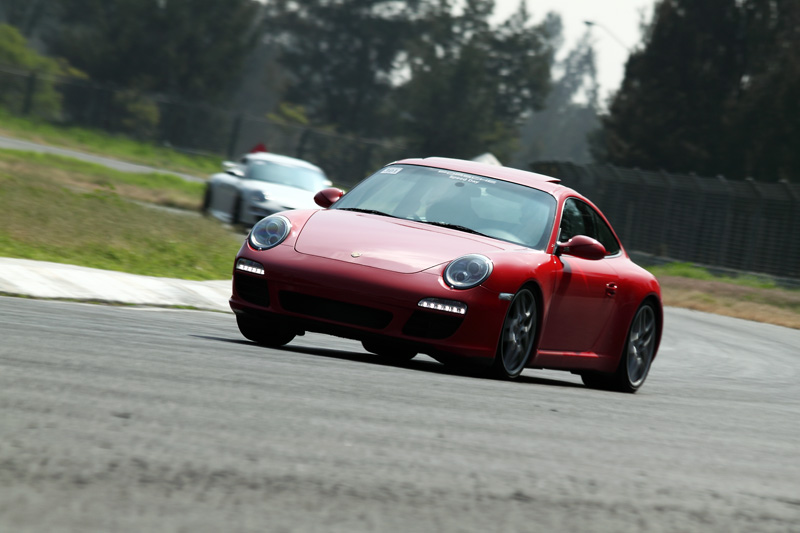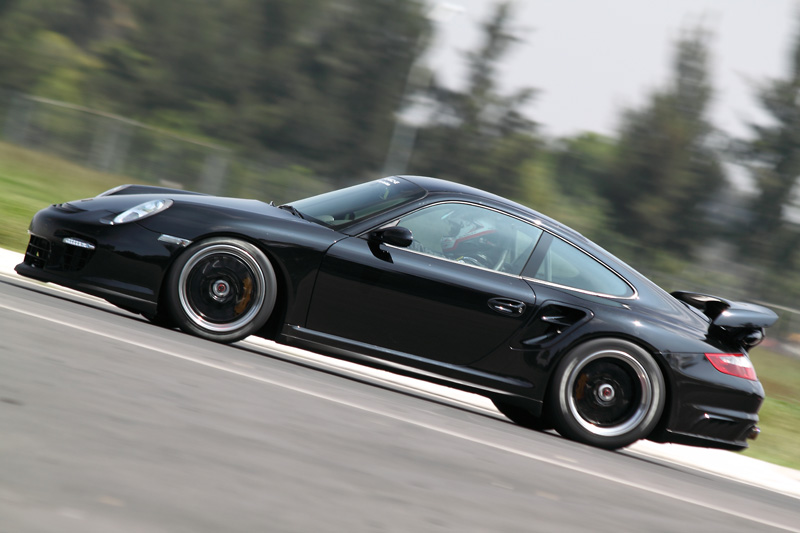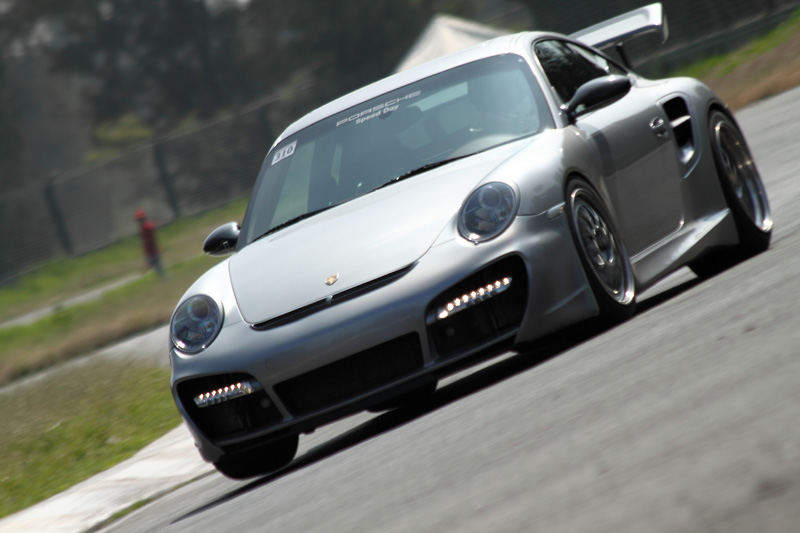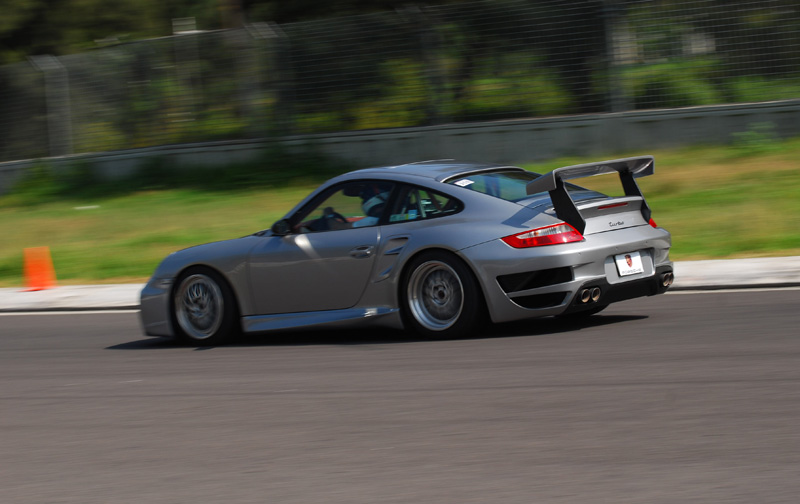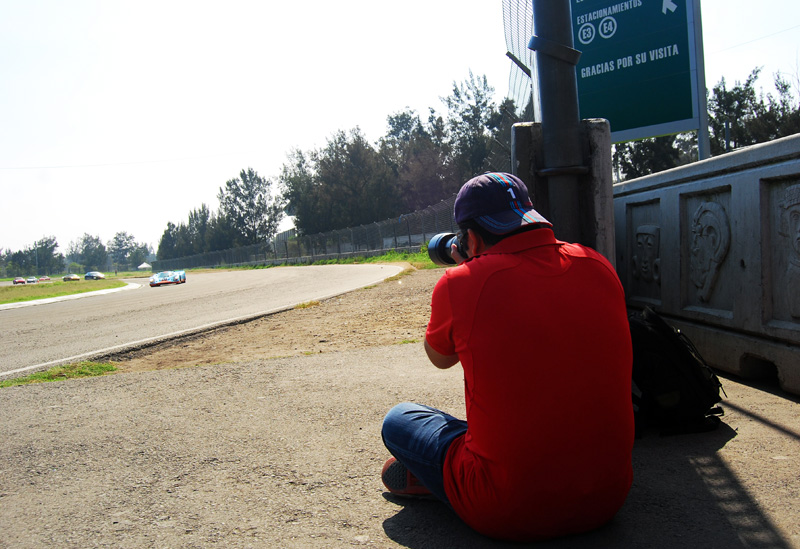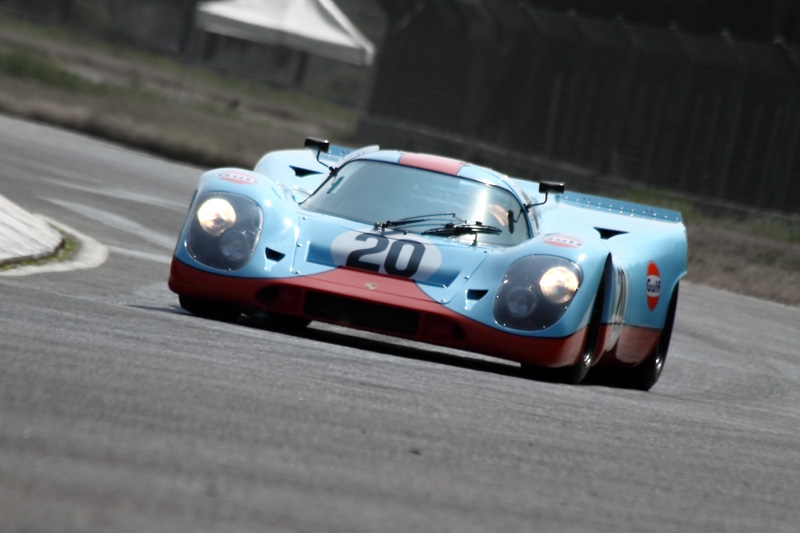 ...amazing result... effort well worth it, don't you think?  for more 917 action shots click on thumbs...