IPOC INDEPENDENT PORSCHE OWNERS CLUB

Newsletter 78 2010 997 Turbo Cabriolet & GT3

2010 started quite slow, with the economic turndown and slow car sales obviously car events were also hold back... so when Gunther Erdmann Manager for Porsche Angelopolis called me asking me if I wanted to shoot a couple of new arrivals, I took my gear and head down to Porsche Angelopolis just to find these two magnificent 2010 Porsches, a 997TT Cab and a brand spanking new 997 GT3 MkII...

... and soon after arrival the photos began...

...let's check them out!!!

The 2010 997TT and GT3 are two magnificent Porsches, tremendous performance, looks and luxury (sportiness in the case of the GT3).

I had a great time doing the photos and enjoying these Porsches in the flesh... until next time...

¡¡¡ VIVE TU PORSCHE AL MAXIMO !!!

Frissen Gutierrez

Porsche Specialist & Porsche Owner since 1992

Photos by:

Frissen Gutierrez

GT3 and 997TT Cab, mmhhhh...

Simply two magnificent examples...

The new 2010 997 Turbo carries a myriad of improvements everywhere, most noticeable are led lights and PDK gearbox...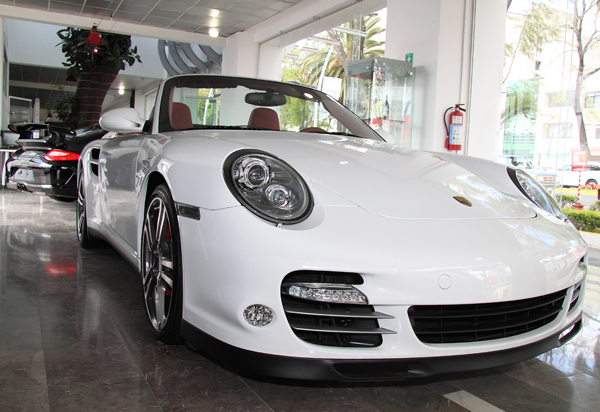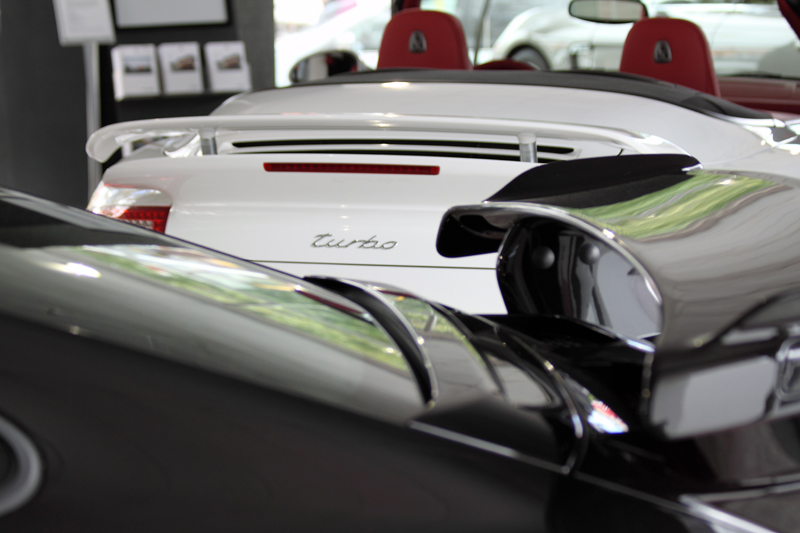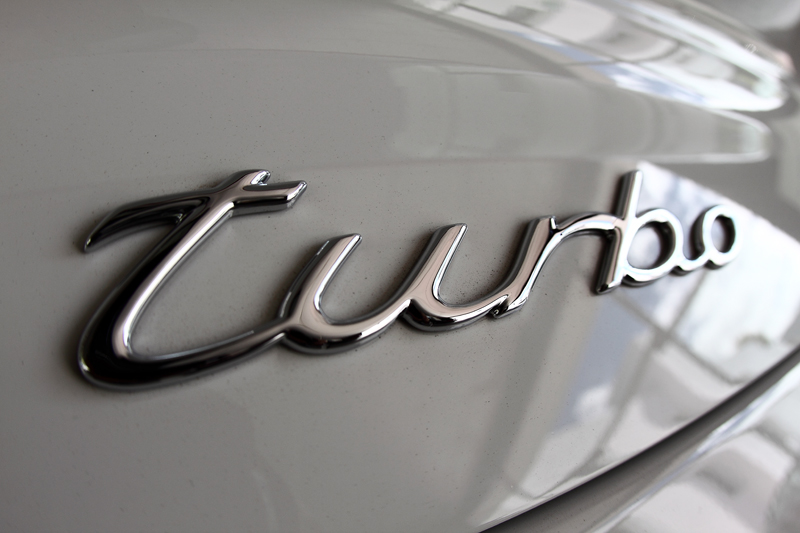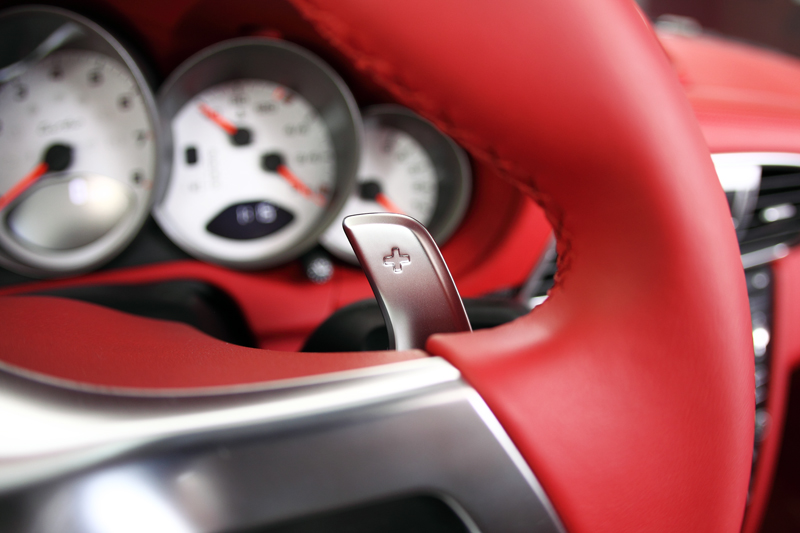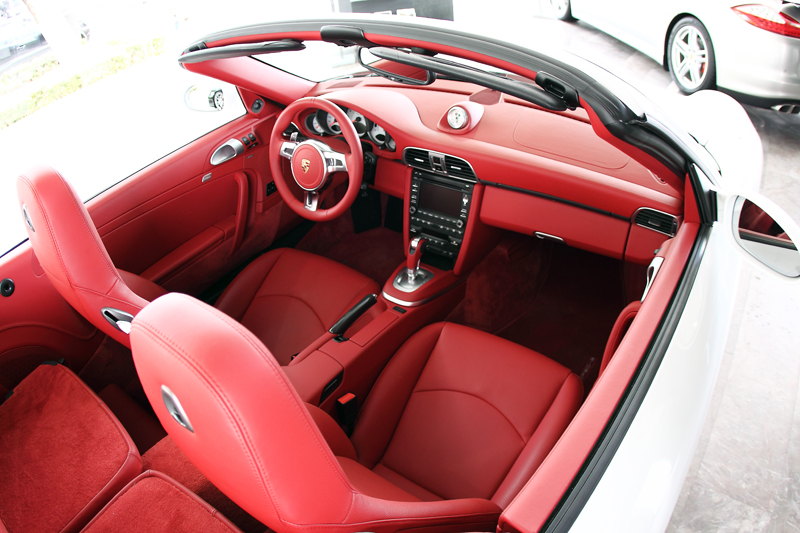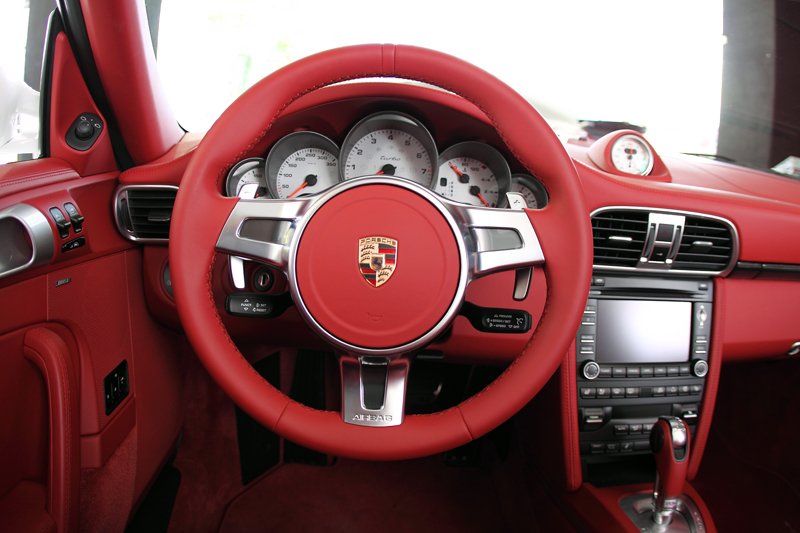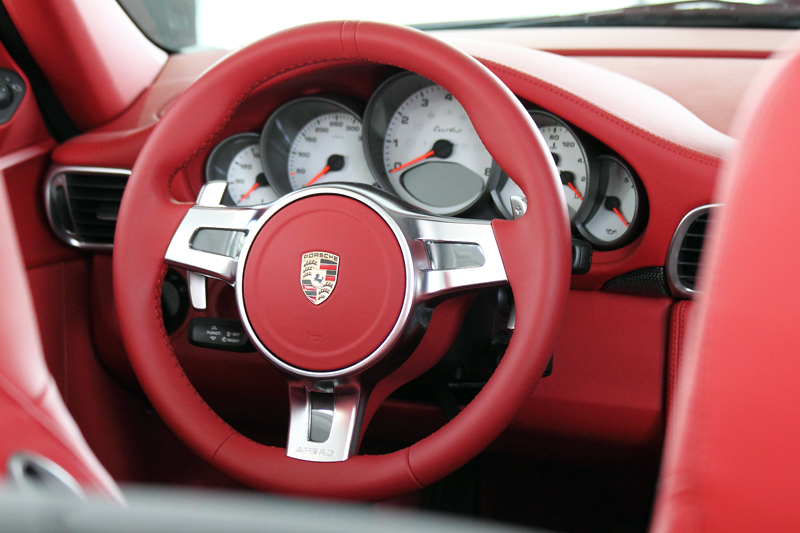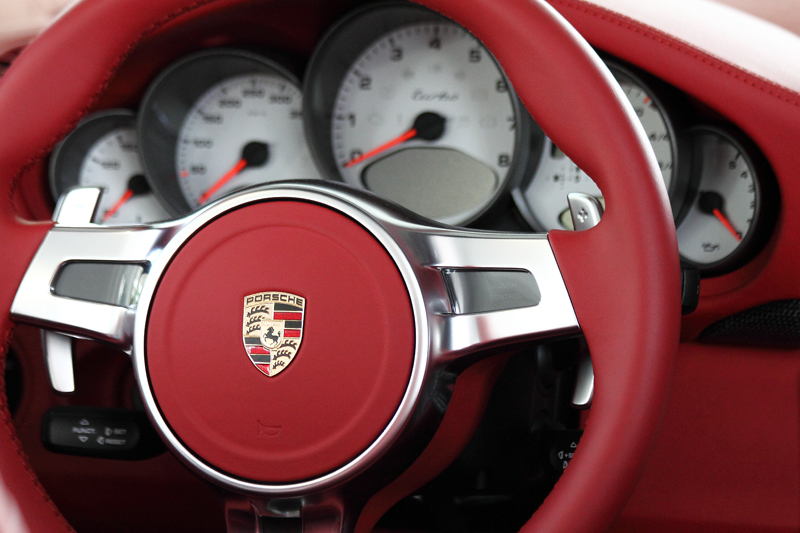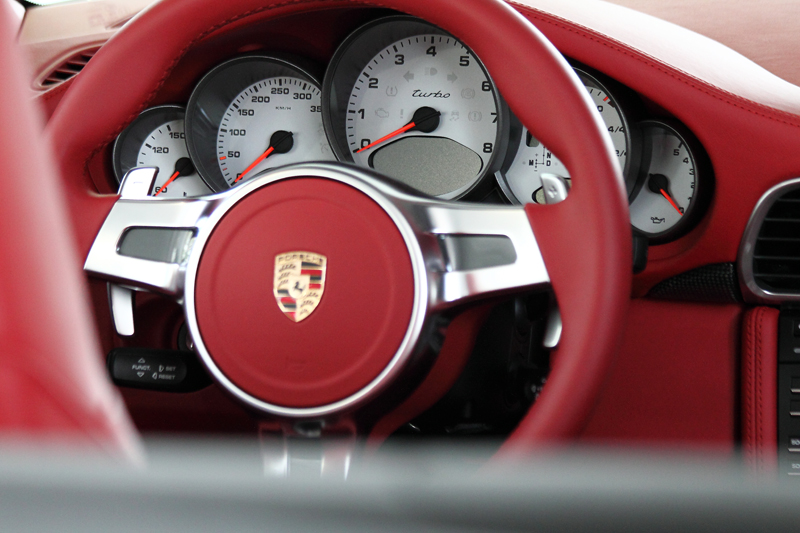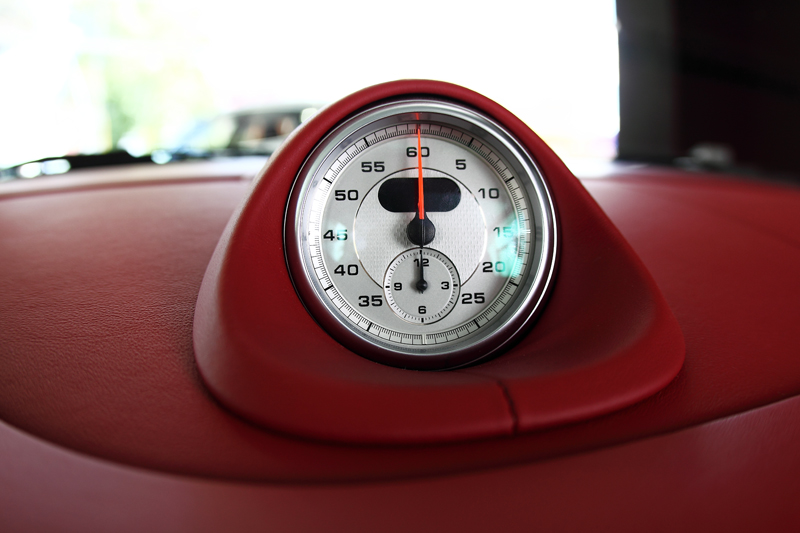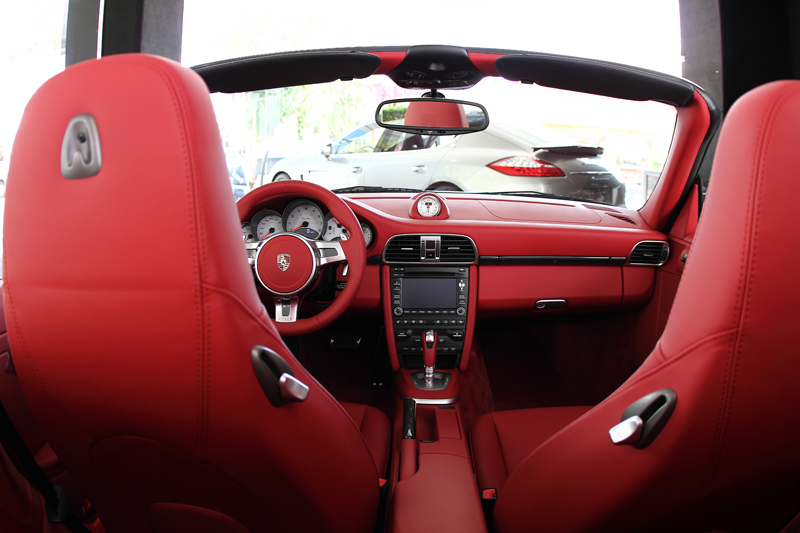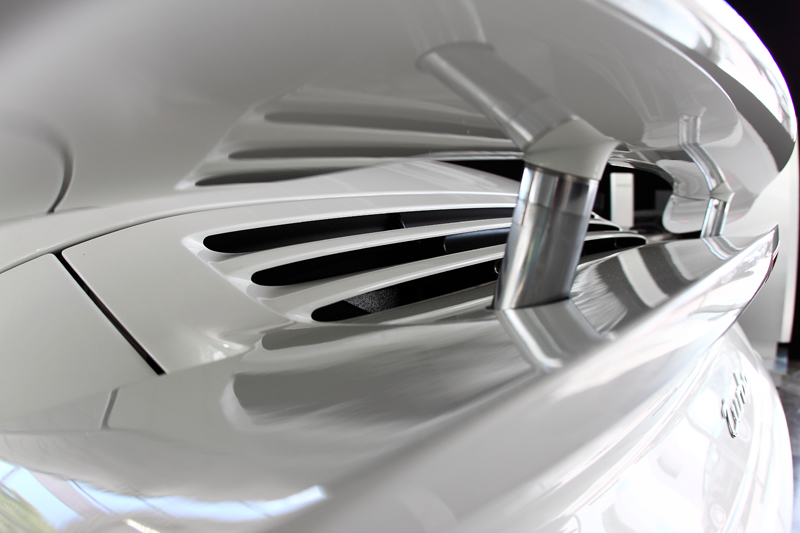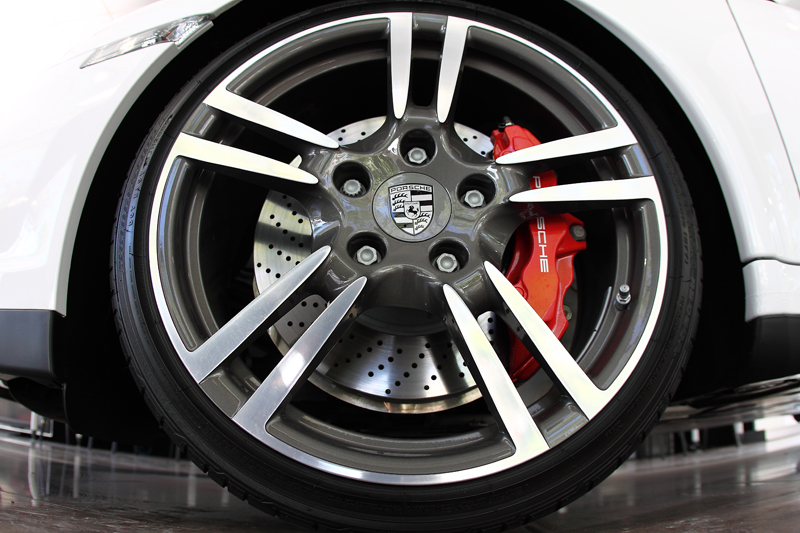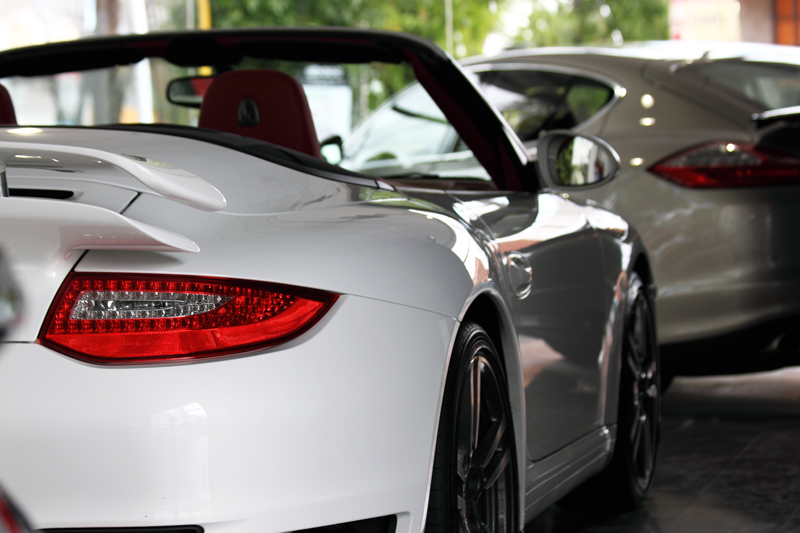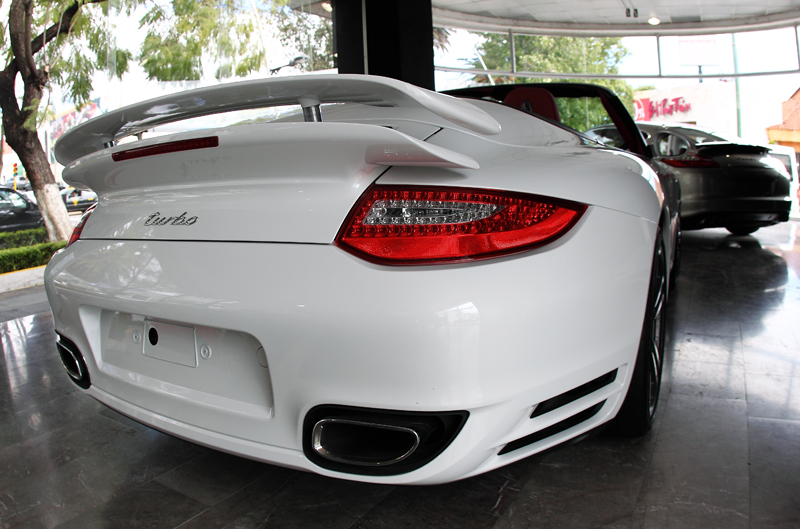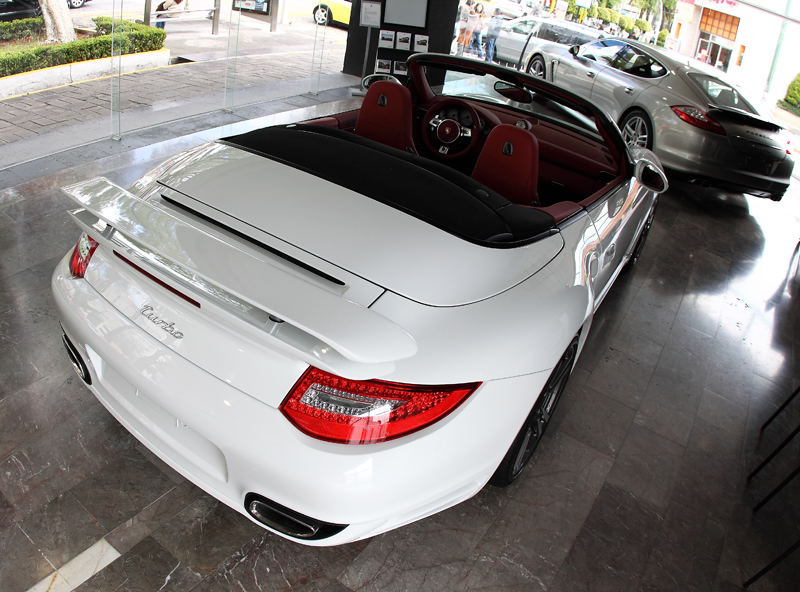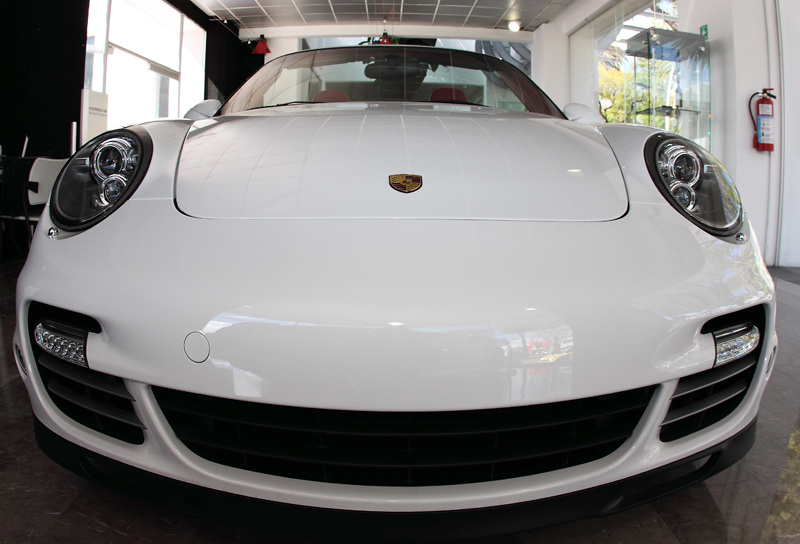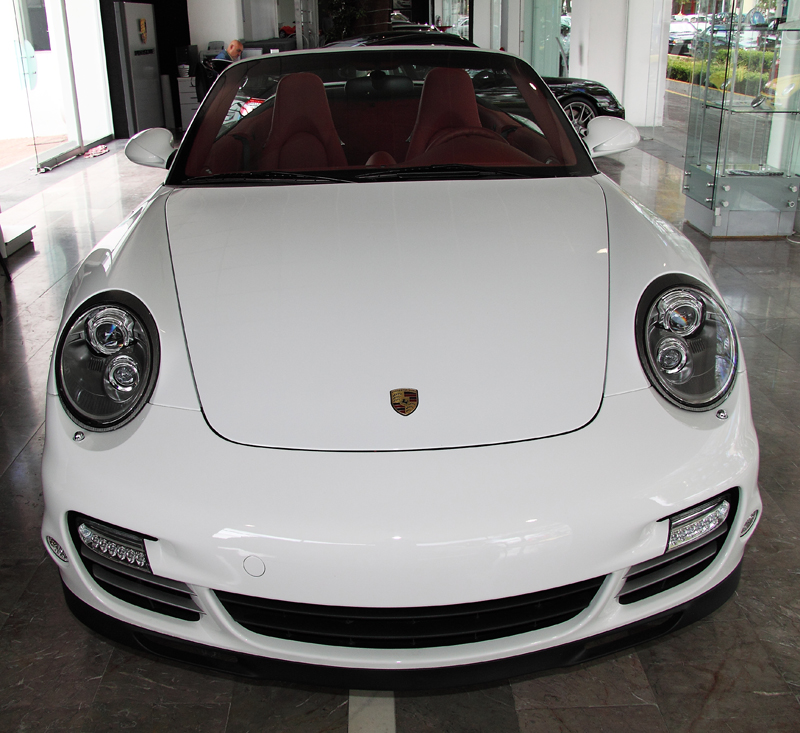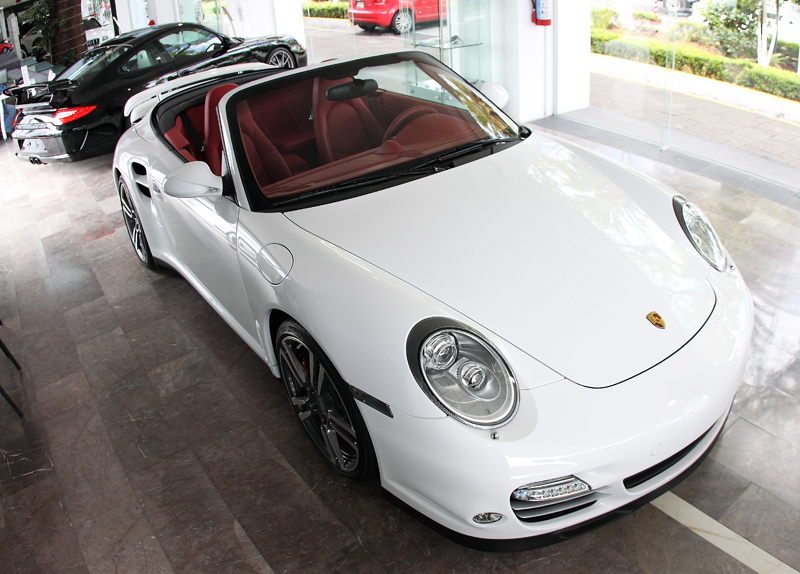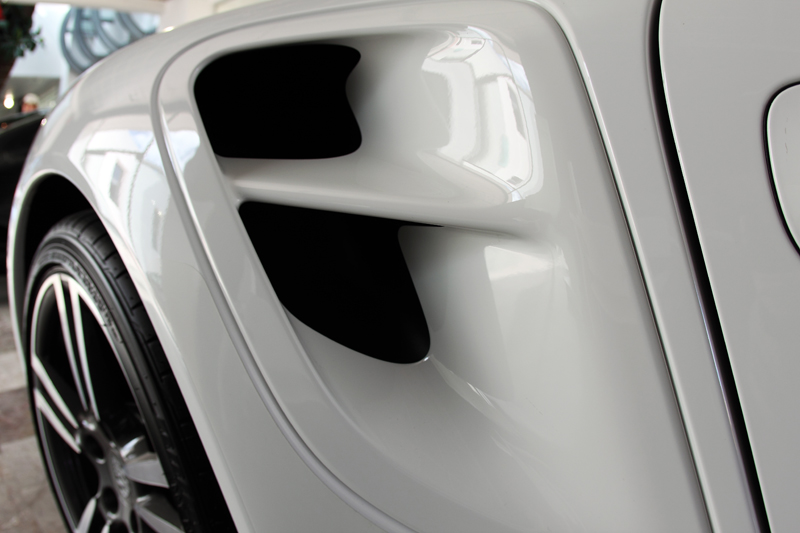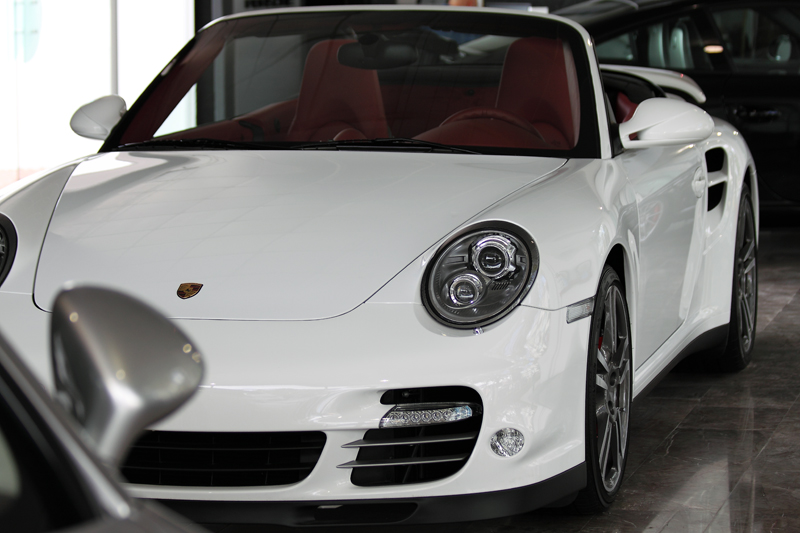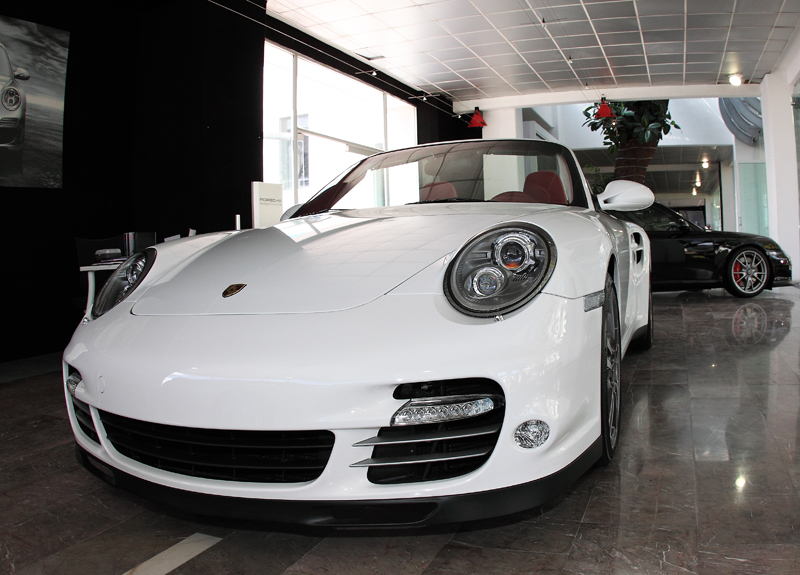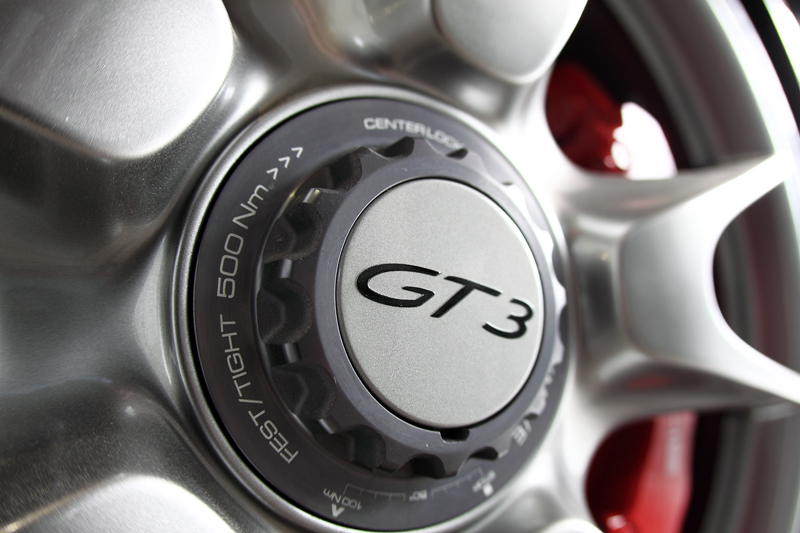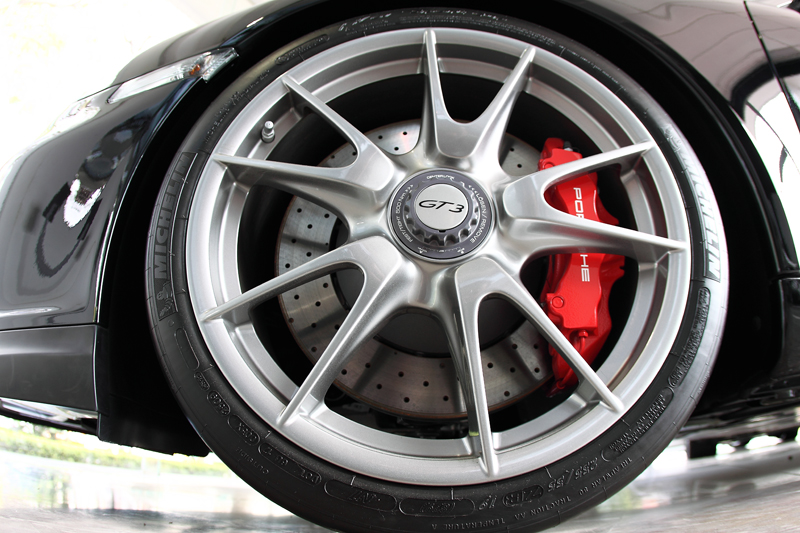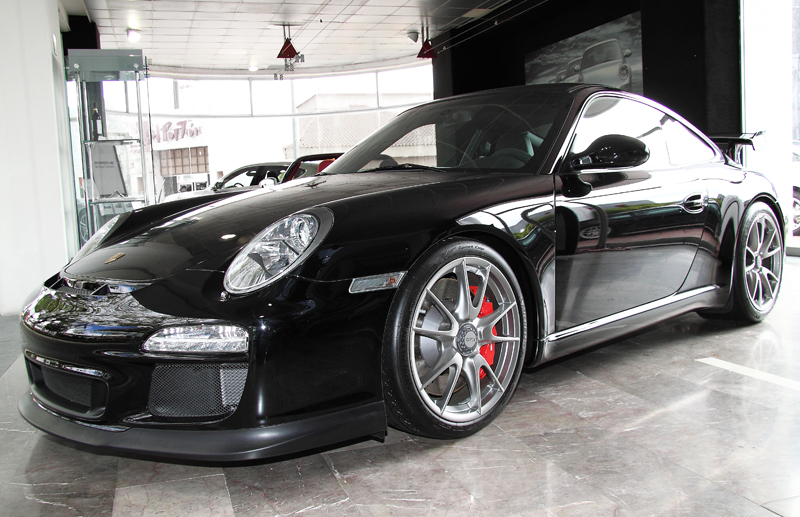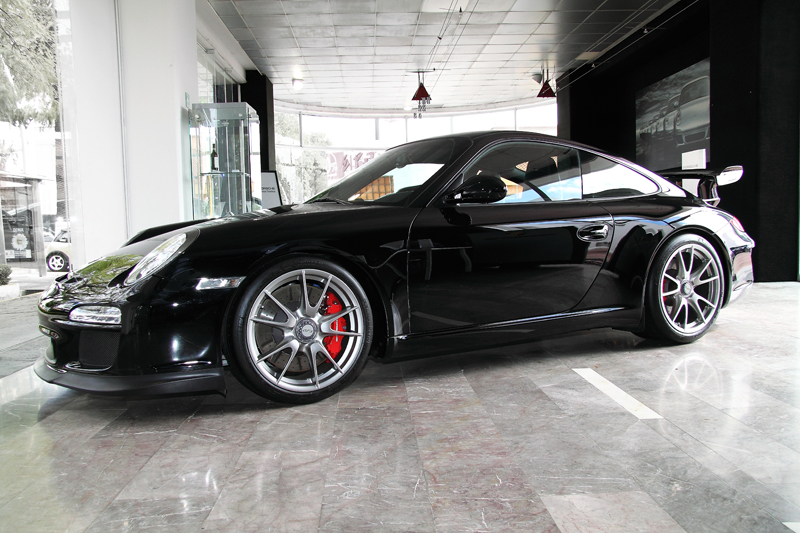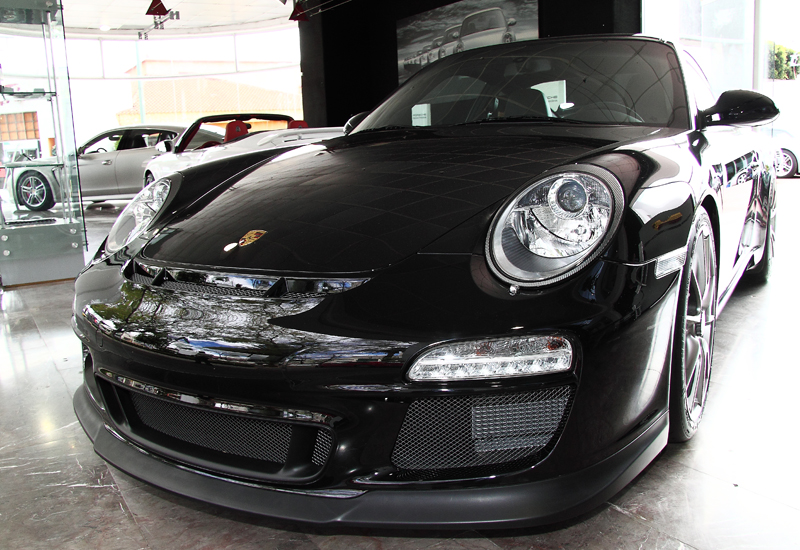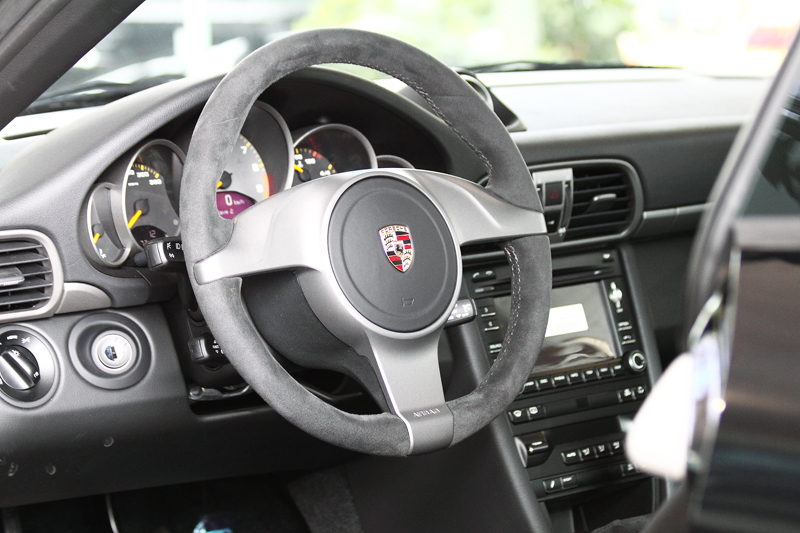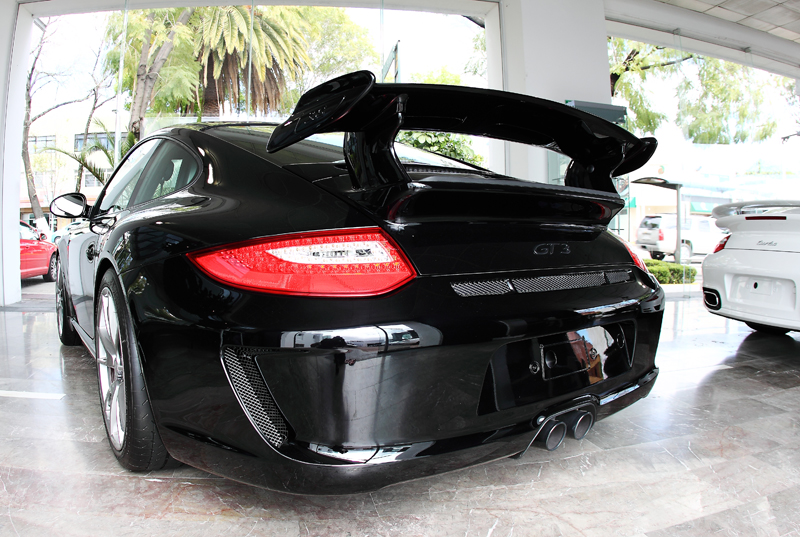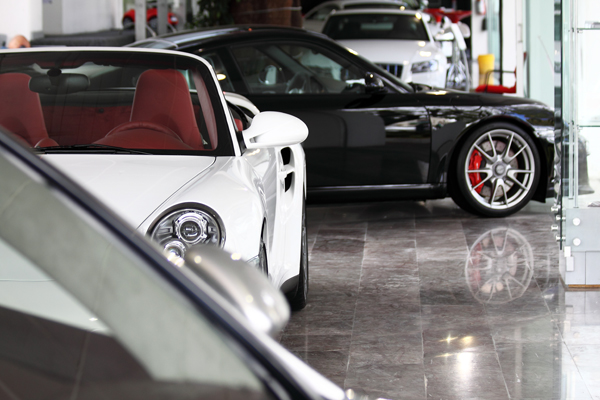 For 2010 the PDK gearbox makes it into the Turbo... by 2011 all Turbo S models will be PDK only... the way of the future...

The heavily criticized PDK steering wheel buttons are now replaced by correct gear lever paddles behind the steering wheel... nice!!!

As always in the Turbo the cabin is full leather in this case in beautiful Carrera Red...

Thick steering wheel, now standard...

...correct alu steering wheel inserts... no more flake painted rubbish inserts... this looks really nice...

...white gauges are an optional item... nice addition...

Sport Chrono mushroom with white face dials...

...what's there in the front? oohhh just a Pana Turbo...

...as introduced in the 996TT the rear wing continues to be hydraulic... here in lift position...

2010 Turbo comes with new wheels... you may also opt for the center lock ones...

...very intricate headlight construction...

...as usual the Turbo stands wide and low...

...new led taillights and wider exhaust tips...

...magnificent from any angle...

...somehow the word Turbo is almost always linked to Porsche... now I see why...

...undeniable Porsche, don't you think?

...side vent actually quite necessary to cool off the turbo intercoolers not a fashion item...

...iconic 911 Turbo if you can you must...

2010 GT3 comes with center lock wheels standard...

GT3 wheels are magnificent in every way... light, tremendous finish and magnificent design...

...improved aerodynamics really do work as they look fantastic...

...large 6 pot brakes look the part... can I have 'em for my Boxster???

...new front lip looks well integrated... the days of the cheap add on look are behind us...

...GT3 in all black looks the business... I can only imagine this mean machine approaching from behind... whoa!!!

...alcantara steering wheel... well if it was left to me I would put alcantara almost on every part of the interior but the pedals, he, he, he...

...new wing... more down force... less drag... more speed... better cornering... need to say more?