IPOC INDEPENDENT PORSCHE OWNERS CLUB

Newsletter 82 Porsche Club Puebla - Acapulco Touring Drive I 2010

The Porsche Club Puebla organized its first Touring Drive of the year where over 40 very fast Porsches took the road to sunny Acapulco.

Once again the Touring Drive proved to be the adequate way to use your Porsche as intended on fast and fun roads.

But don't take it from me and...

...let's check out the action!!!

Always Forward... once again The Porsche Club Puebla proves why it is the fastest Porsche Club in Latinamerica. Impeccable events, fast Porsches and plenty of fun distinguish The Porsche Club Puebla.

The Touring Drive is without doubt the best event to use your Porsche as intended, be ready to join us in our next event... until then

¡¡¡ VIVE TU PORSCHE AL MAXIMO !!!

Frissen Gutierrez

Porsche Specialist & Porsche Owner since 1992

996TT leader taking the group to 4 Vientos at warp speed!!!

Arrival to 4 Vientos was like a small parade of 40+ Porsches... 4Vientos is our 1st stop where we take the time to view each others cars and have a hearty breakfast...

Photos by:

Duchman Co.

Frissen Gutierrez

Manuel Caballero

The Touring Drive gives you the opportunity to use your Porsche as intended enjoying great scenery...

This shot not only shows the type of turns we were dealing with but also shows the speed we were going... good shot!

First leg took us through the mountains...

996 GT3 MkI leaving the high mountains in the back and at full speed!!!

No where to park so the GT3 decided to make up a new space, center stage... extremely clean MkI 996 GT3 actually the very 1st one that came through the new Porsche de Mexico back in '01... pure driving experience, no A/C, no parental controls just engine and wheels!!!

...ubber clean 986 sporting correct to the era TechArt aero and Formula wheels... nice!

Taking over Bayitos duties I led the water cooled group in my newly acquired 996TT... fast, fast, fast!!!

Assigned as leader of the air cooled group was a pristine 930 driven by non other than pro driver Sergio Nieto ensuring speed, safety and fun...

...all the way in the back of the parking lot, what is that? a 700hp Gemballa 996TT no less... very loud, very fast...

We thank the Policia Federal Department for helping and looking after us during the entire trip...

Imagine 45 minutes straight of turns at full speed... our route does that and we certainly take advantage...

The stop also helped those who needed to refuel, we have everything well calculated... here, Ruf looks at old cousin...

Arriving to Acapulco single file... 40+ Porsches through Acapulco Diamante, nice!!!

President of the Porsche Club Mexico arrived enjoying the sun ahead of everyone...

Upon arrival all Porsches received a free car wash courtesy of Vida Mar...

4 Vientos was packed so I teamed up with the 955 to maximize my parking space... clean 996TT !!!

Ruf looks at old cousin...

Air Cooled on the chase...

Whoa!!! ubber nice!!! click on thumbs for other shots of my 996TT on the beach...

MkII 997 C4S catching some early morning rays at speed!!!

Going through Cuernavaca we had to compact the group, 700hp Gemballa 996TT at the front...

President of the Porsche Club Puebla joins in after Cuernavaca... due to severe injuries suffered in a quad moto accident Bayito was allowed to join in in his Touareg Coupe, ooopppsss! I mean in his Bentley Continental... despite mods taking this Bentley close to 700hp it had nothing against the 996TT...

Everyone made it ok through Cuernavaca, time to Speed Up!!!

On our way to 4 Vientos...

After a hearty breakfast and nice chat with fellow Porsche enthusiasts it was time to resume our Touring Drive...

Our special route take us off the highway and into the open road where we can exercise full speed without compromise...

After the exciting turns we stopped to regroup... our friend Manuel enjoys taking photos of the scenery, here, "Turbo & Vulcanizadora"... I laugh at guys who at car forums post things like: "I won't use my car as much or lower it too much because of the bad streets of..." HOUSTON!!! I mean these guys don't have to put up with 1/10th of the crap we have to... image a puncture here, I would have to have my correct N2 Michelin PS2 dismounted off my modular HRE right here at the "Vulcanizadora", now imagine that... knock on wood! and BTW it works 24 hrs...

Once refueled the "blackbird" Ruf was unstoppable...

...meanwhile in the water cooled group... I let the big guns in my group pass by...

...look at them go... certainly a nice view of my group...

...the air cooled group was on the charge and right behind us...

After a severe accident the Mexican and Latinamerican Porsche community became very concerned on Bayito's health, but thankfully we have him back all in one piece and as you can see ready for action... glad to have you back Bayito!!!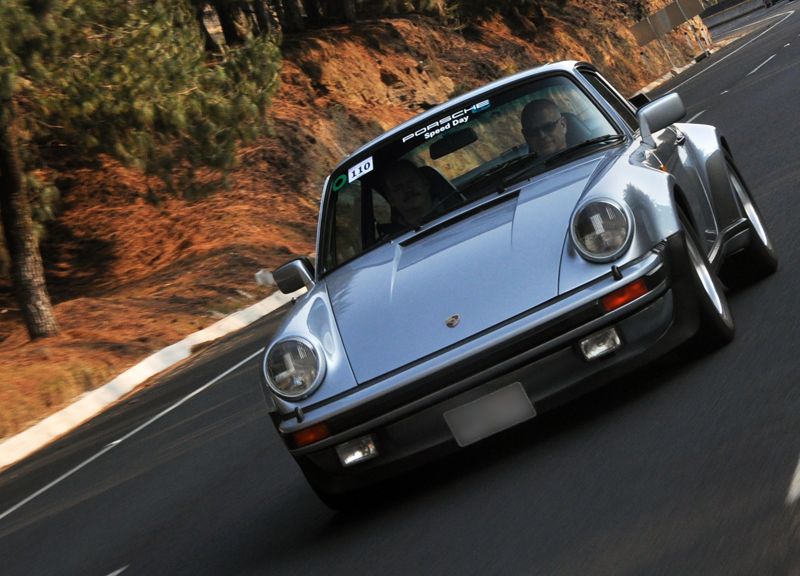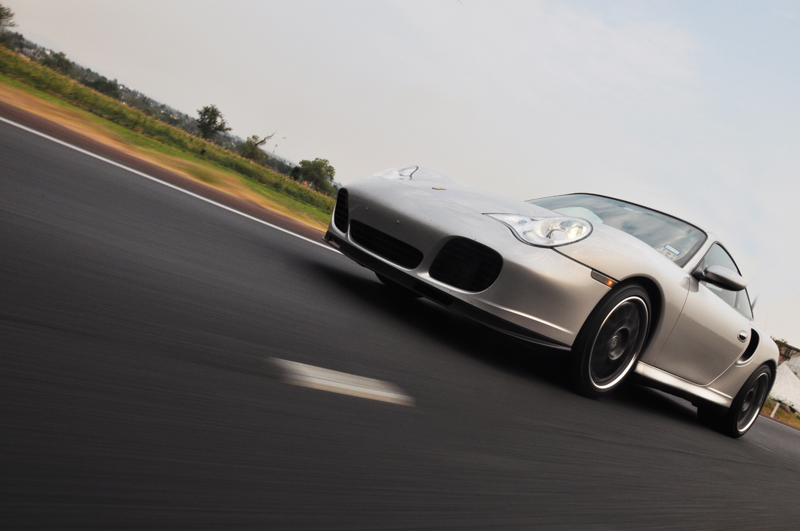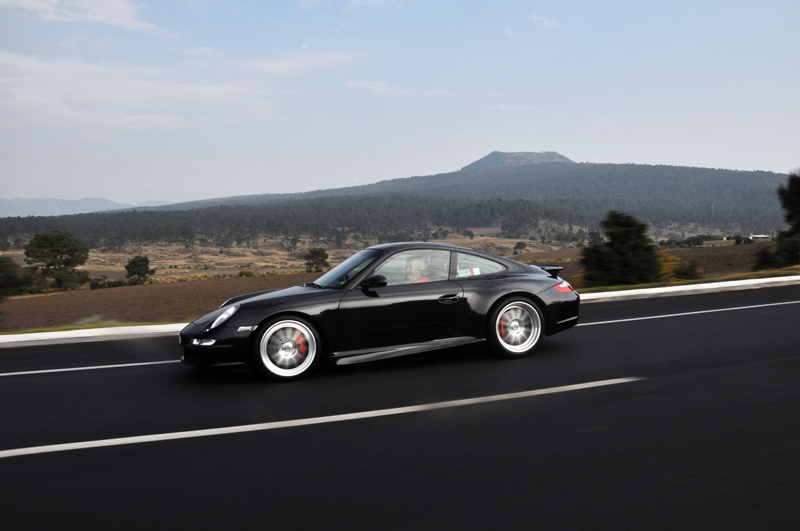 Speed, fun & great scenery...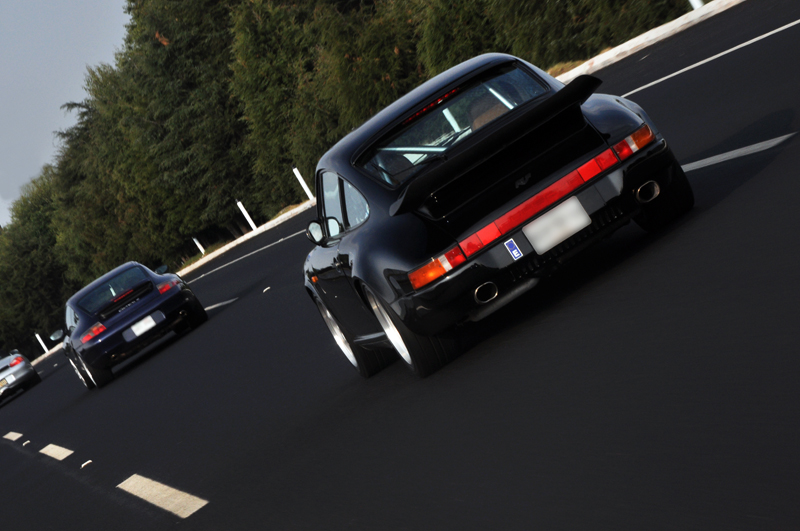 At first we encounter a wide open road to enjoy our Porsches...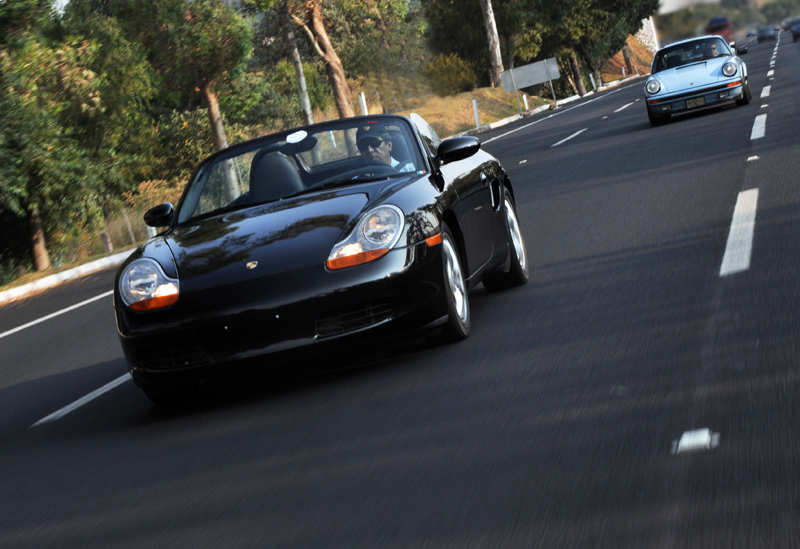 Early morning temperatures were acceptable enough to enjoy your Porsche "al fresco"...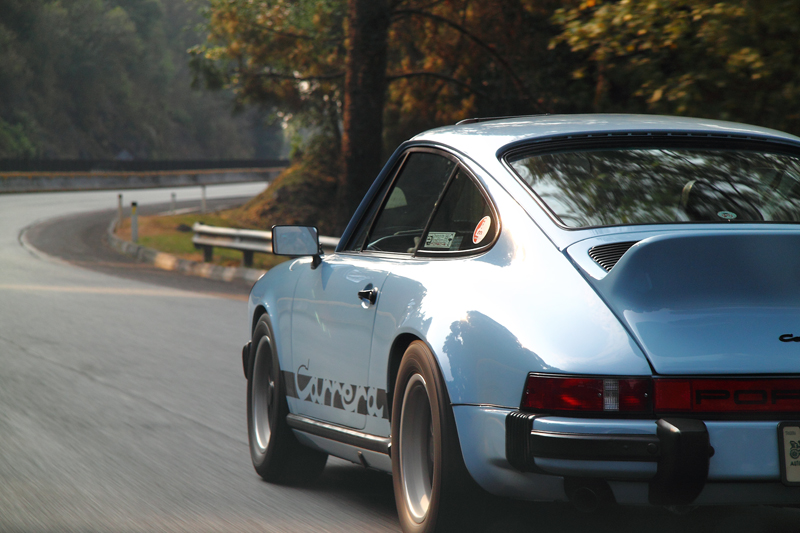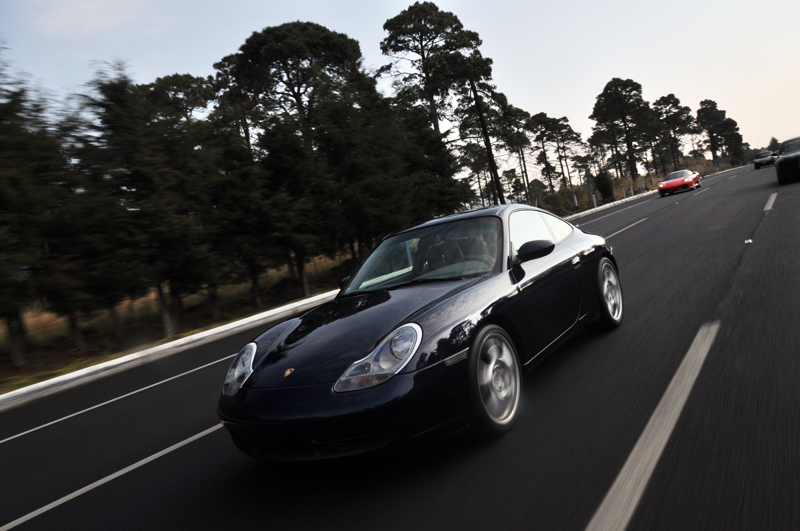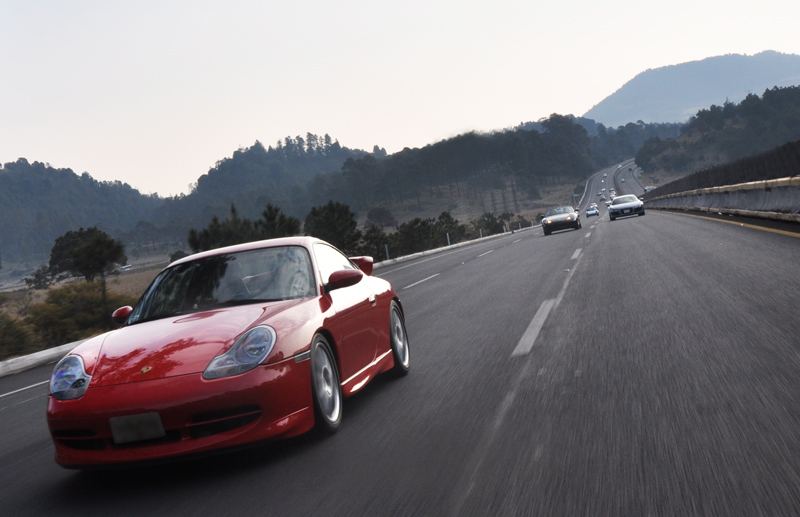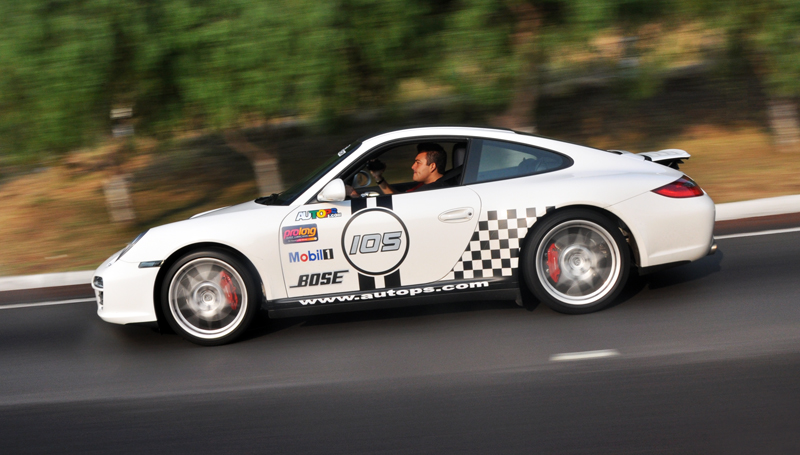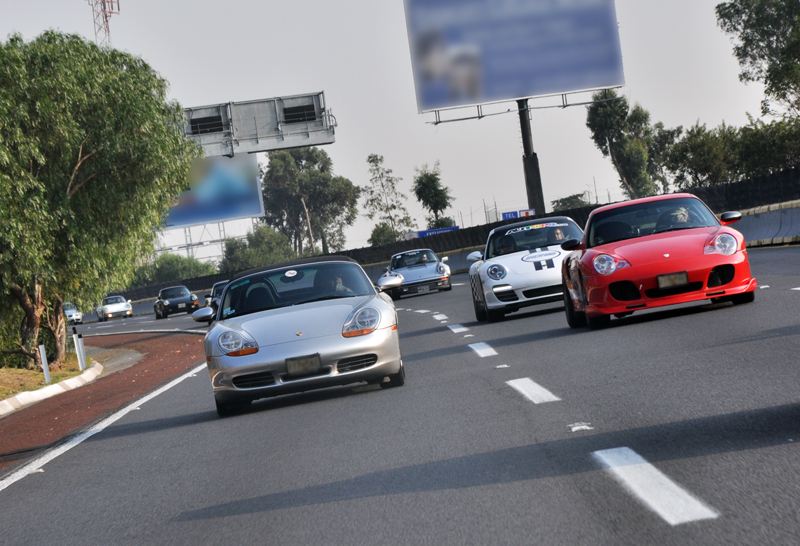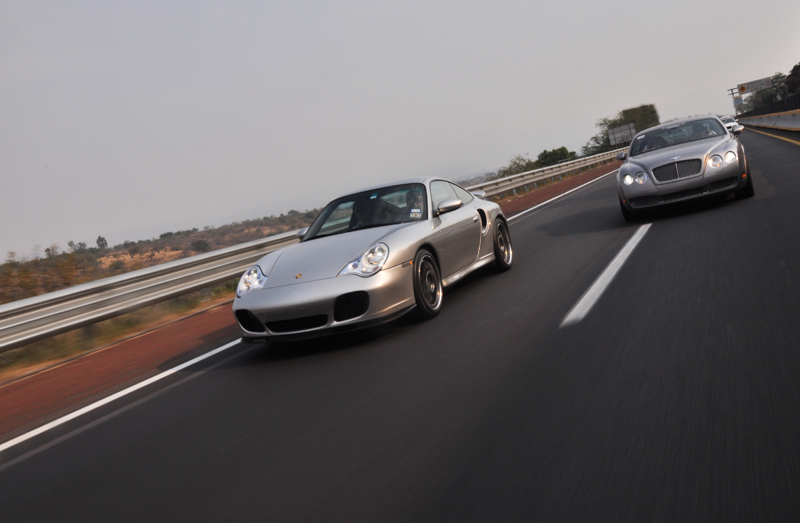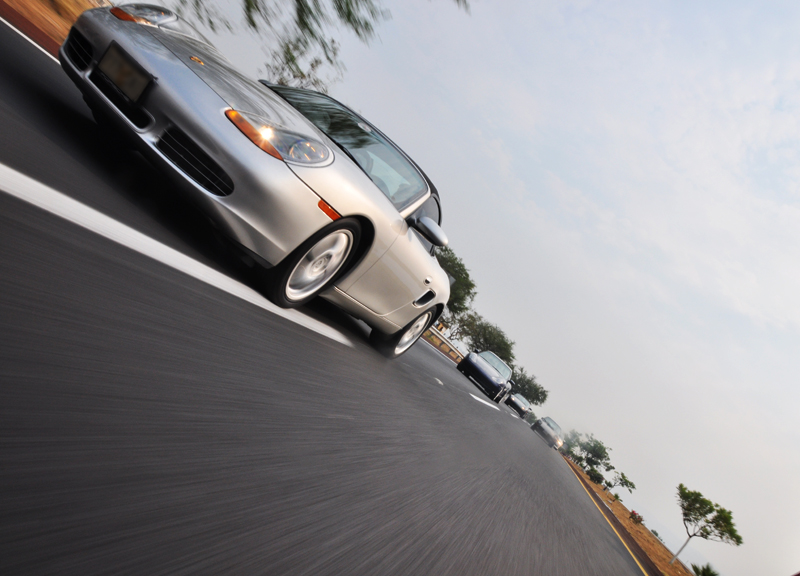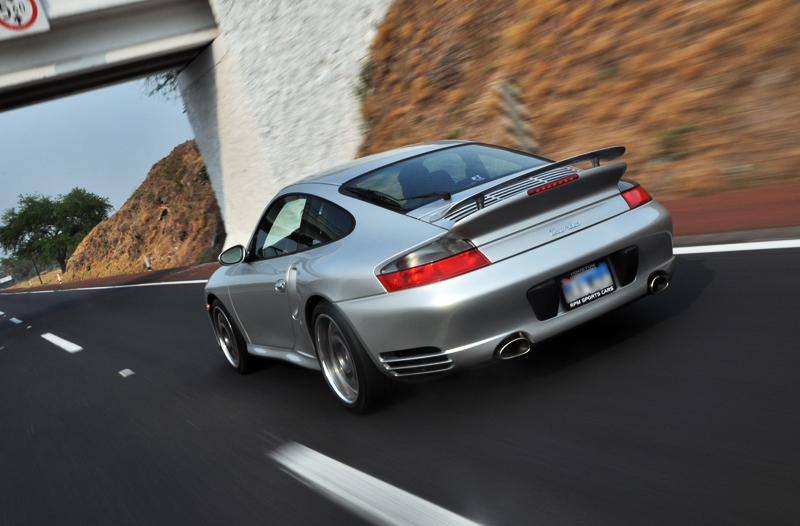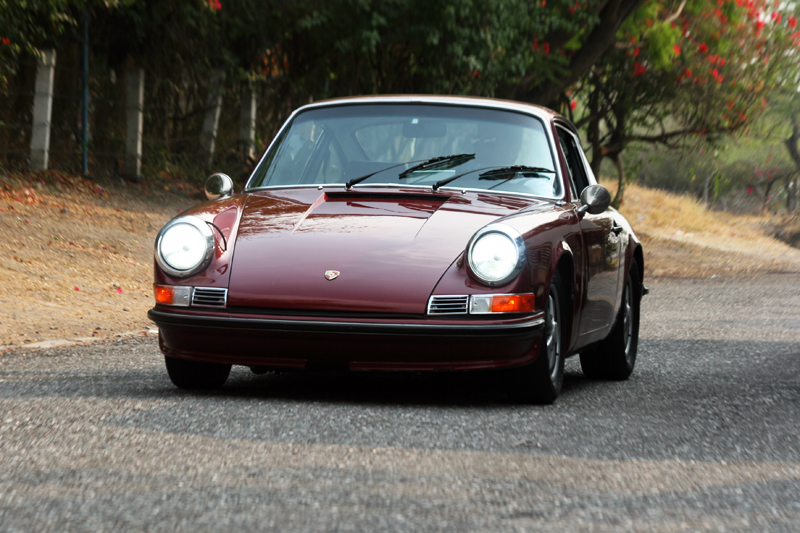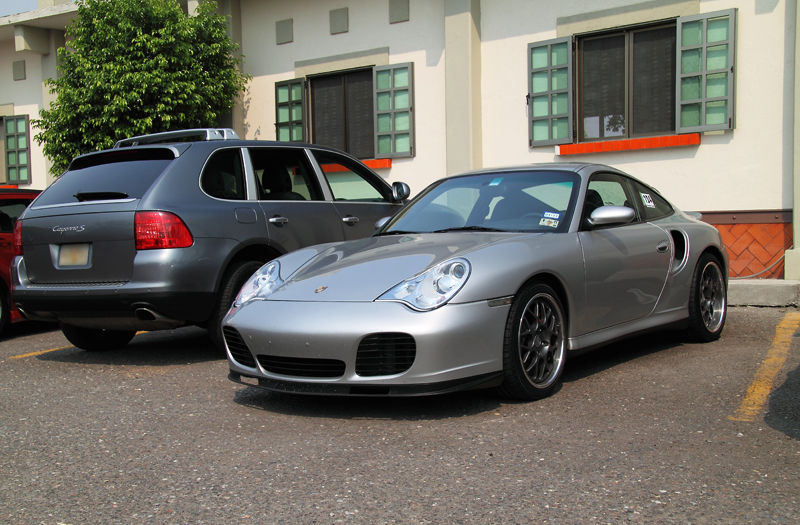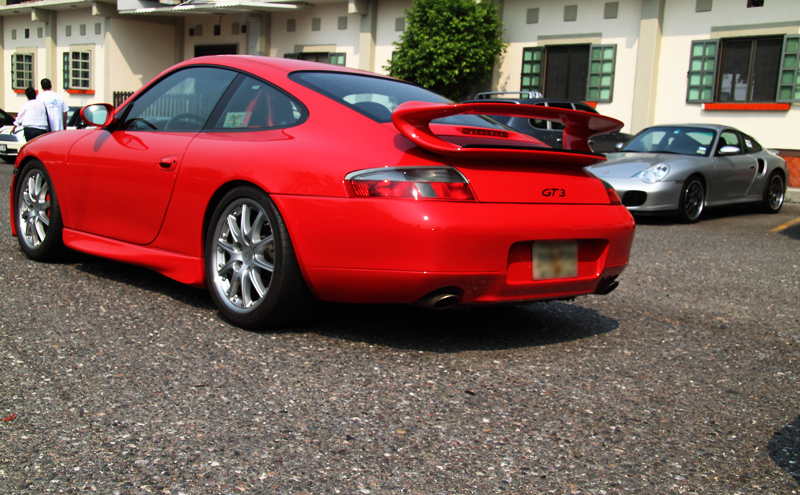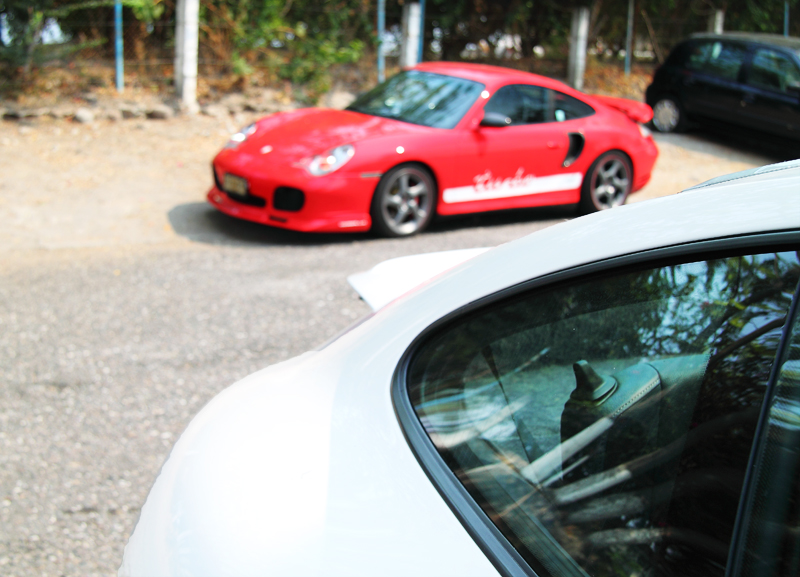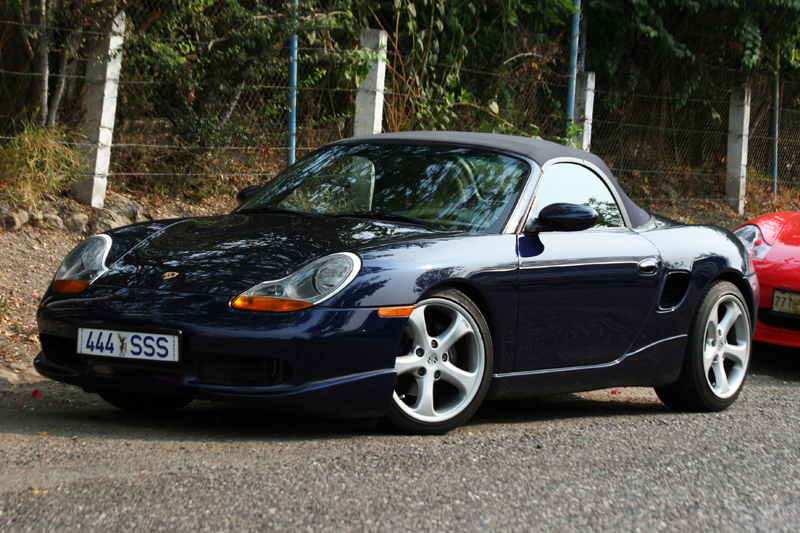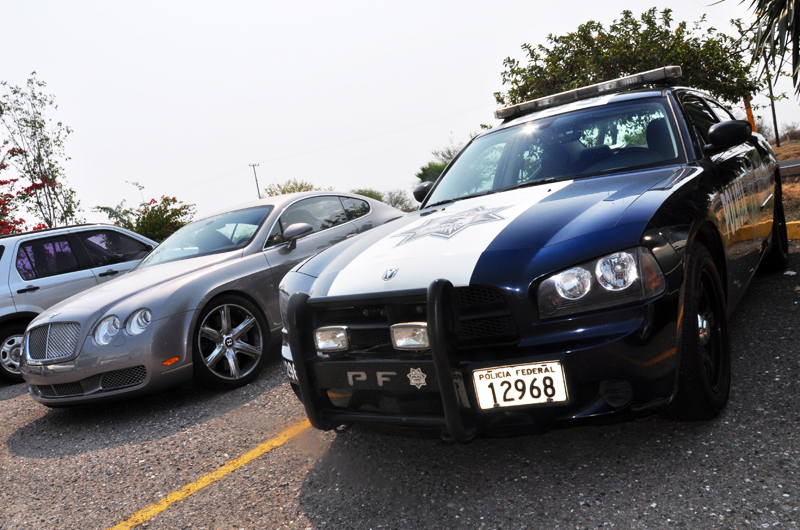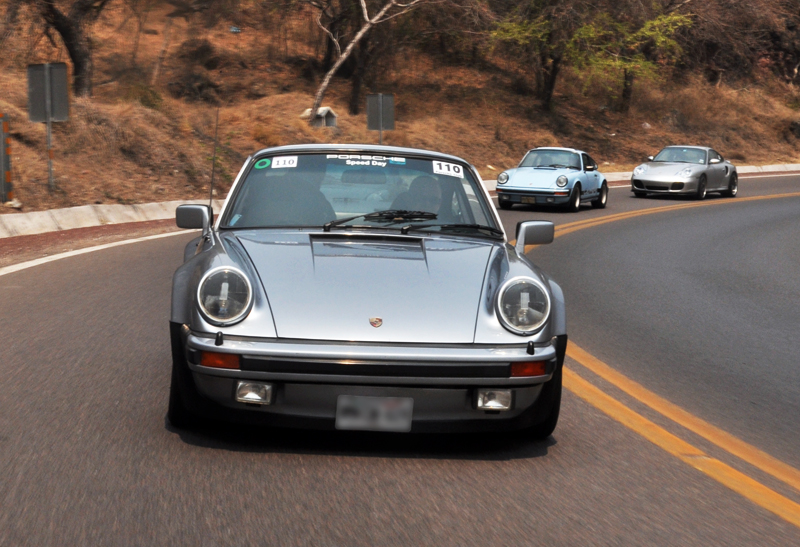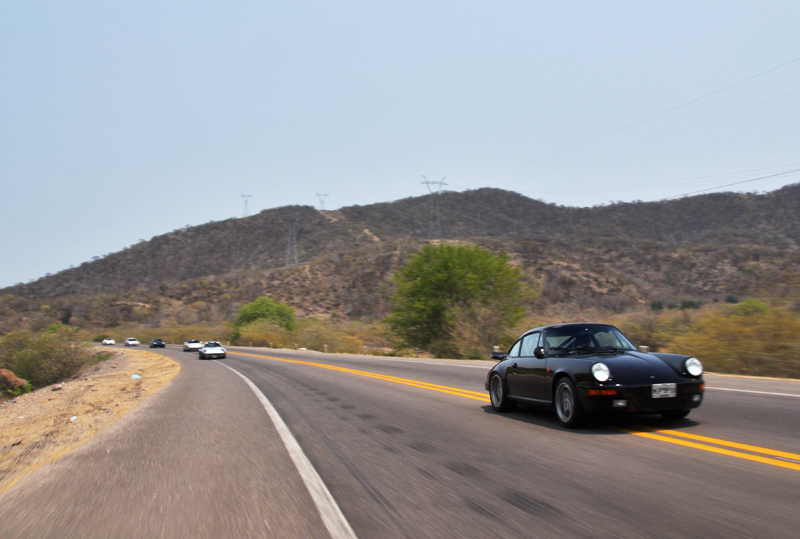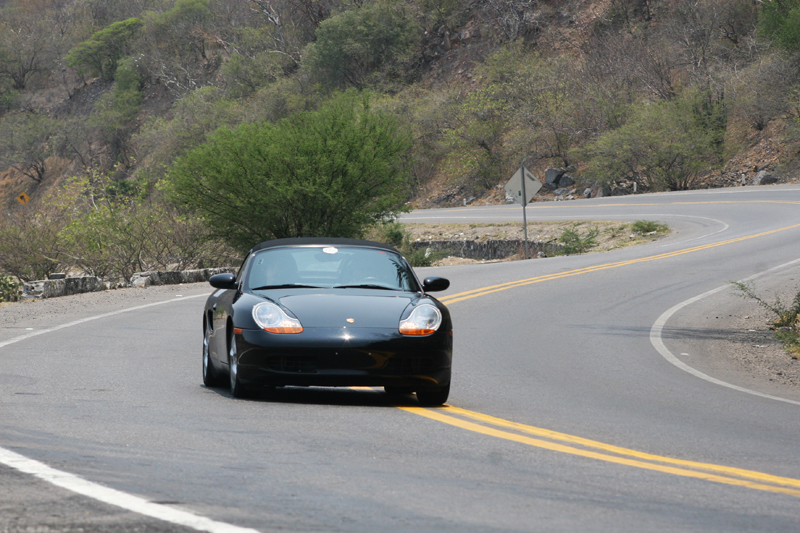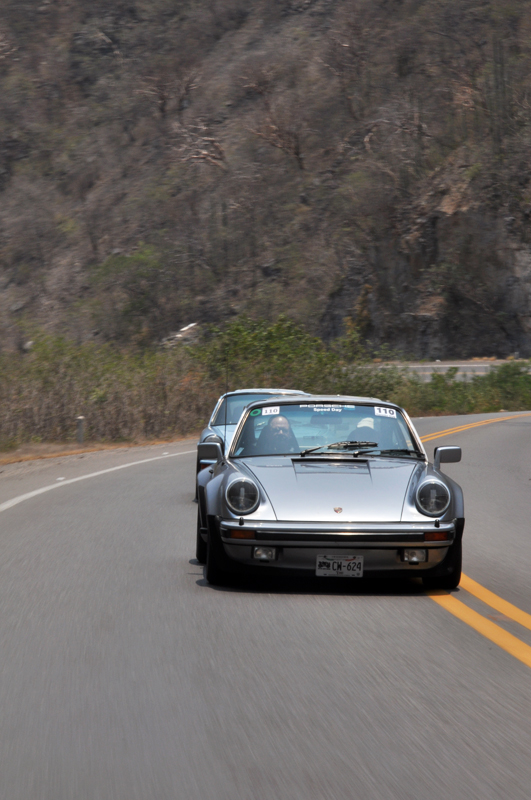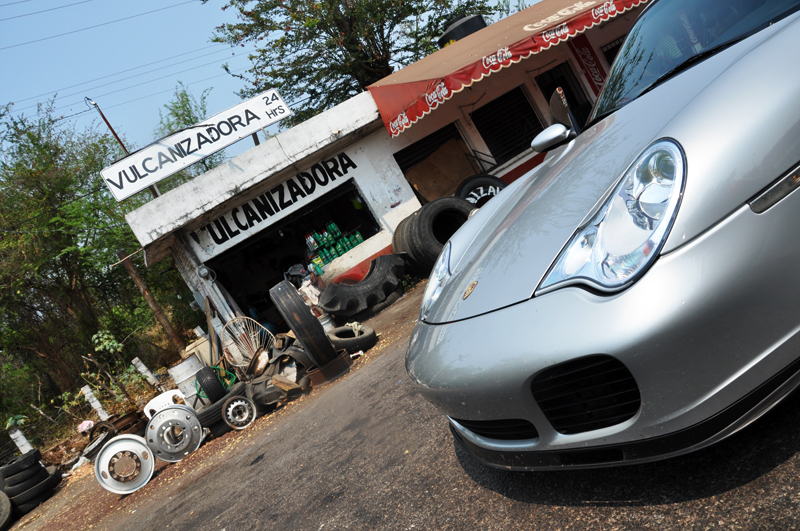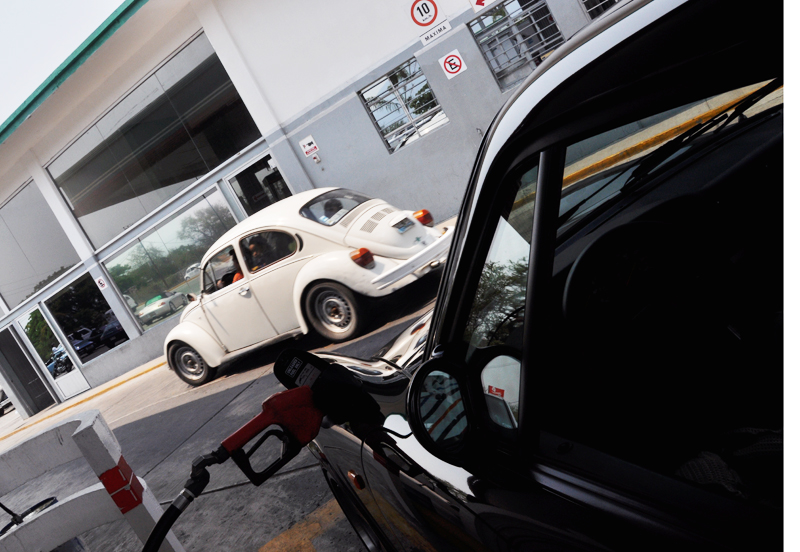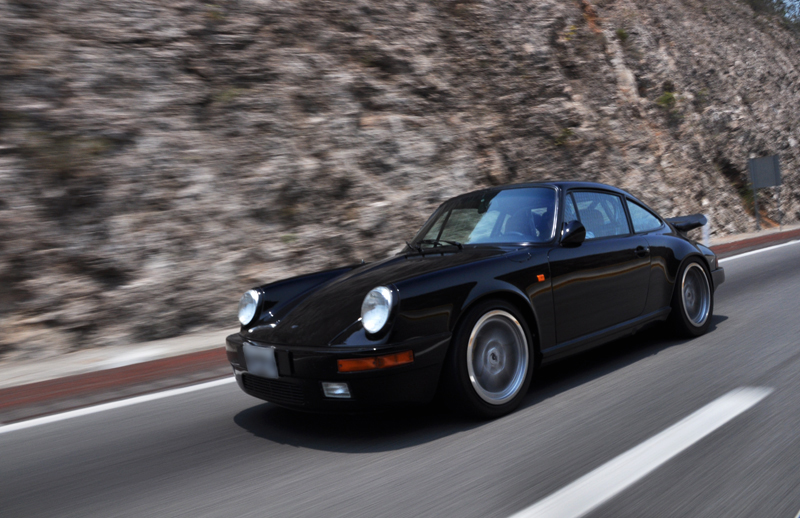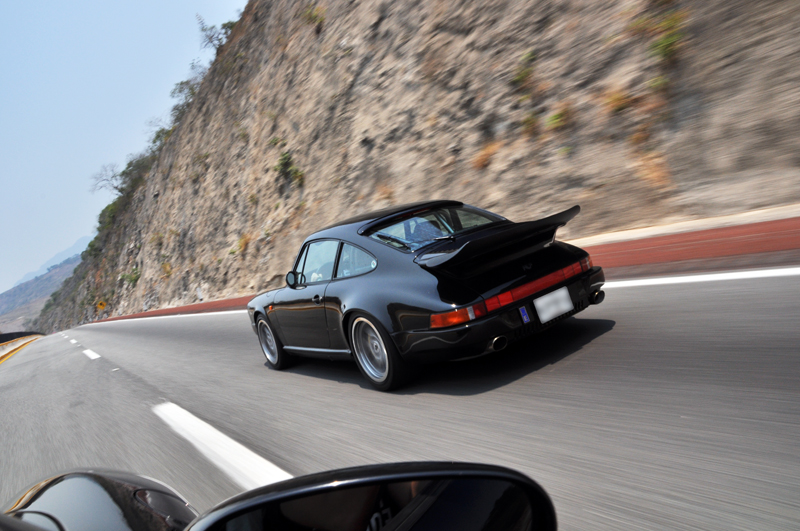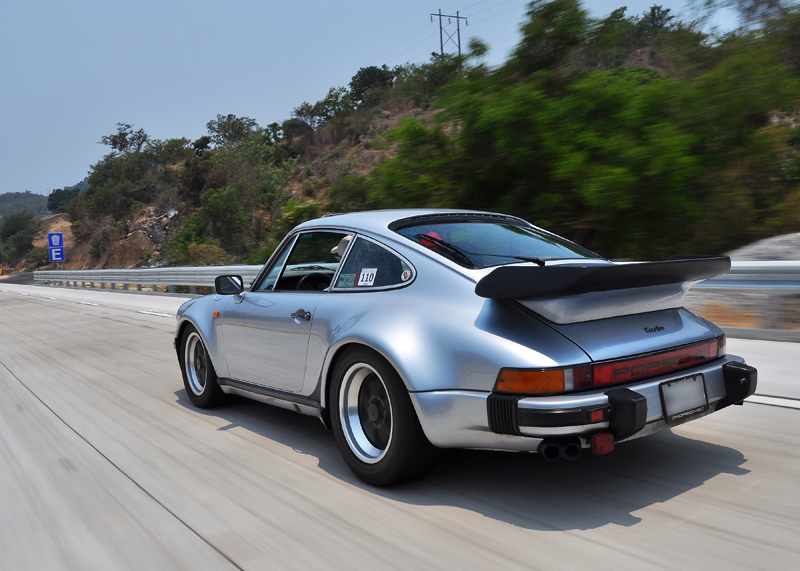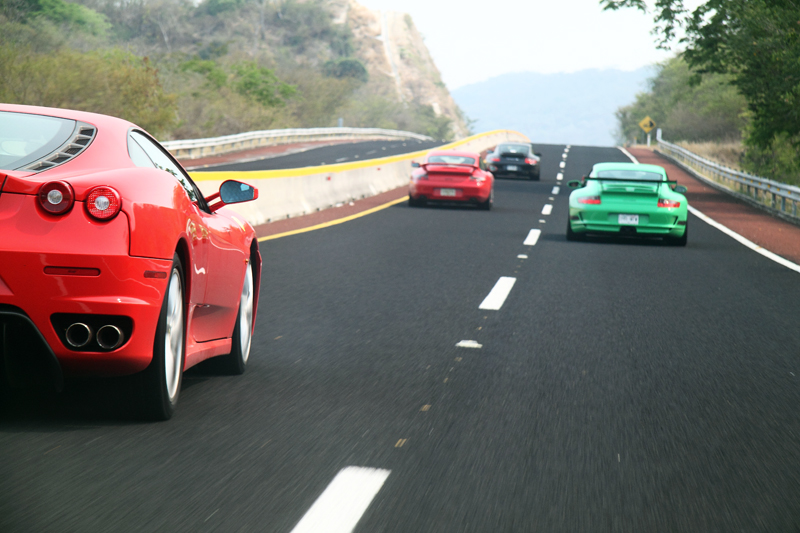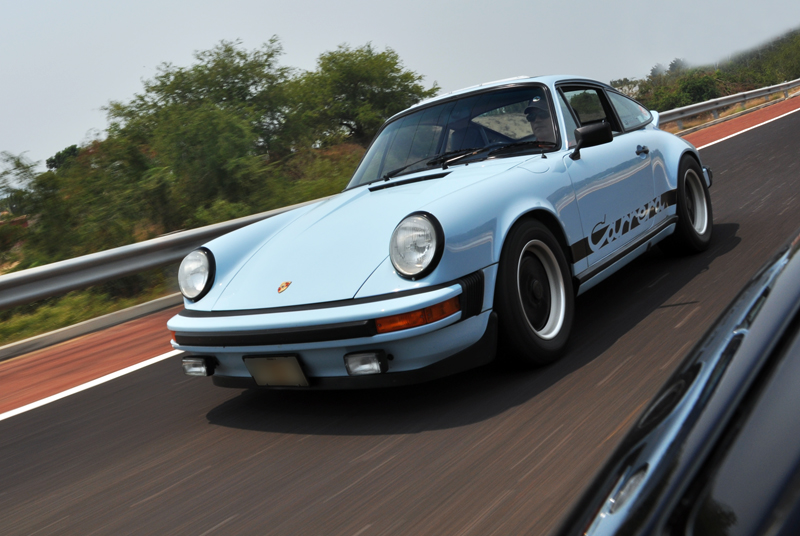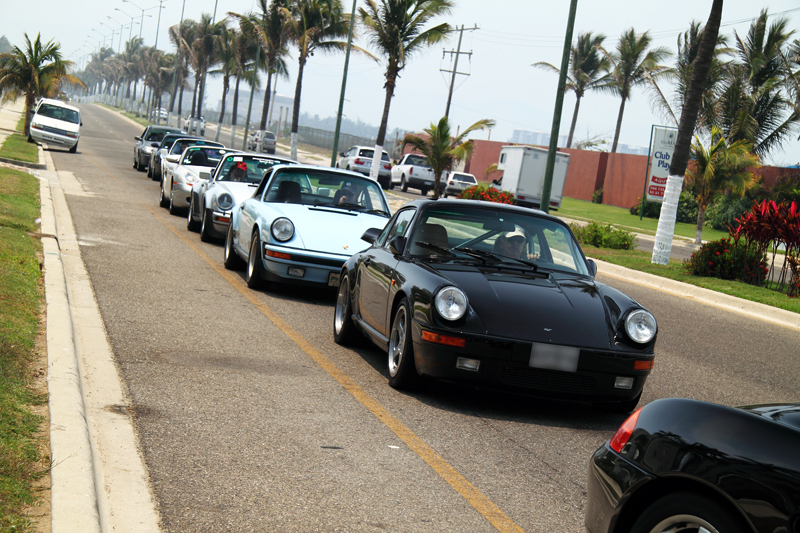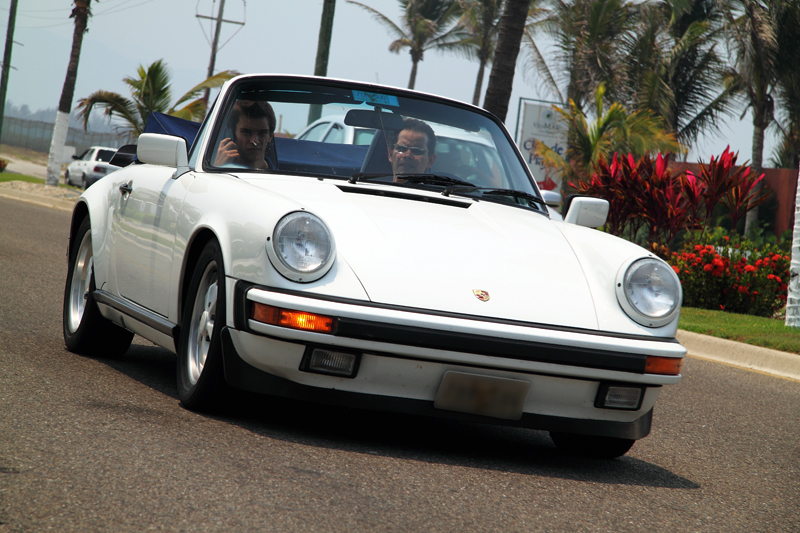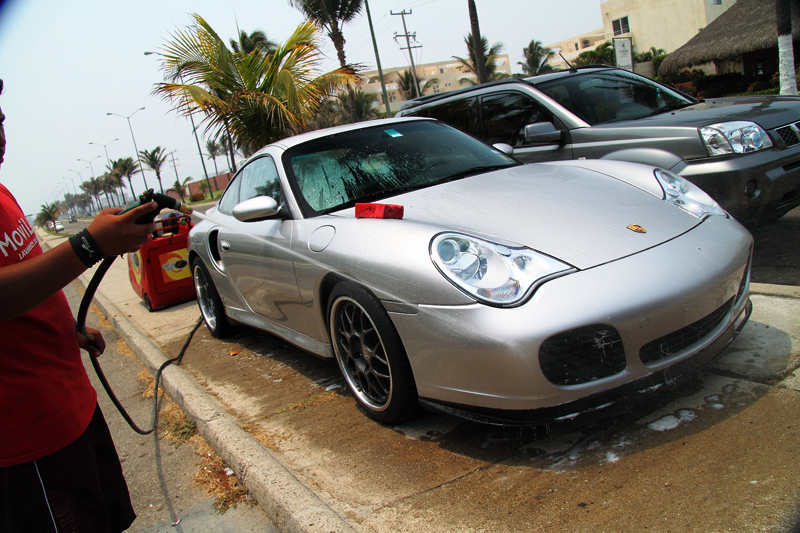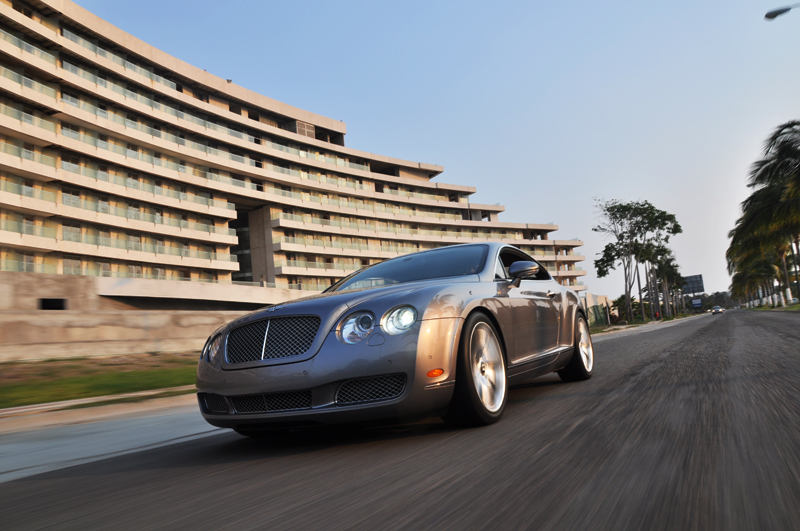 After a good ceviche and sea food paella at Vida Mar we took ourselves to the beach in full luxury...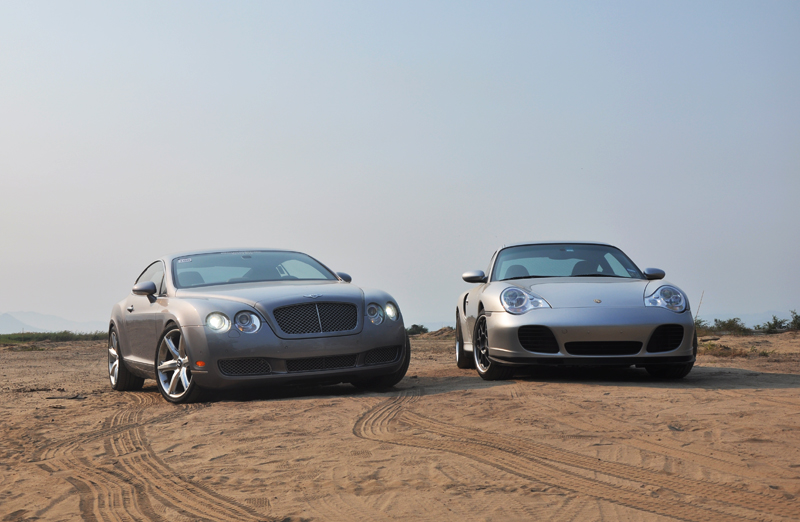 Ubber nice shot... a rare one for Mexico as I doubt many have taken a Bentley and 911 Turbo on to the beach... actually this was one hard excercise as it was not easy to actually put both cars on the beach itself... in the end a magnificent shot...