IPOC INDEPENDENT PORSCHE OWNERS CLUB

Newsletter 84 Porsche GT3 Cup Mexico - Race 4 - Puebla

The Porsche GT3 Cup Mexico held its 4rd race down in sunny Puebla, Mexico at the Autodromo Internacional Miguel E Abed.

The action didn't make itself wait as the intricate circuit proved difficult nonetheless drivers picked up speed quickly and the GT3 Cups proved to be the fastest racing cars in our country.

The GT3 Cup Mexico is simply the best racing in our country, but, don't take it from me and...

...let's check out the action!!!

Once again an exciting race with lots of action, a tremendous display of speed... impeccable organization and a tremendous circuit made it for a very enjoyable event. Photo access kept me close to the action and allowed me to take tremendous pictures.

Thanks to everyone involved and until next time!

¡¡¡ VIVE TU PORSCHE AL MAXIMO !!!

Frissen Gutierrez

Porsche Specialist & Porsche Owner since 1992

Photos by:

Frissen Gutierrez

Drivers & teams arrived promptly to the track where one could find a full assembly of Porsches... track is now open!!!

Drivers jumped into their GT3 Cups promptly for practice and qualifying...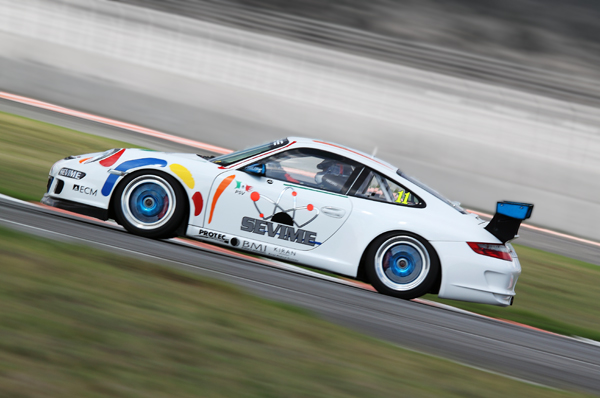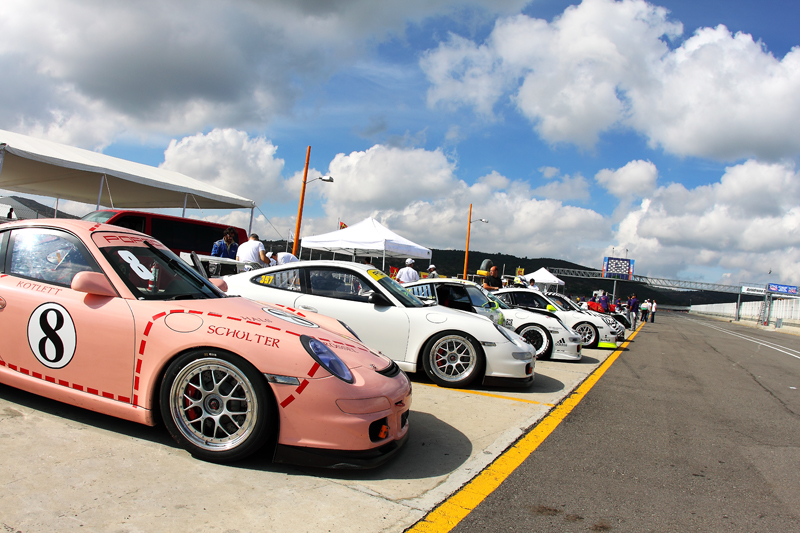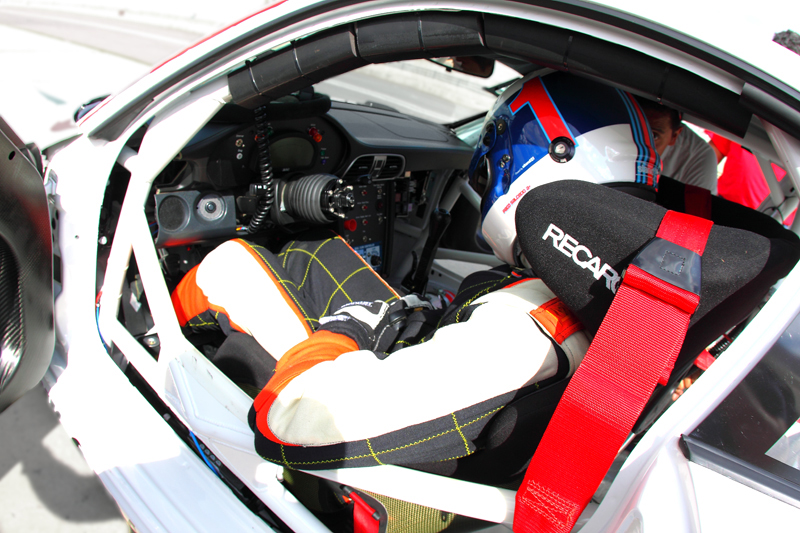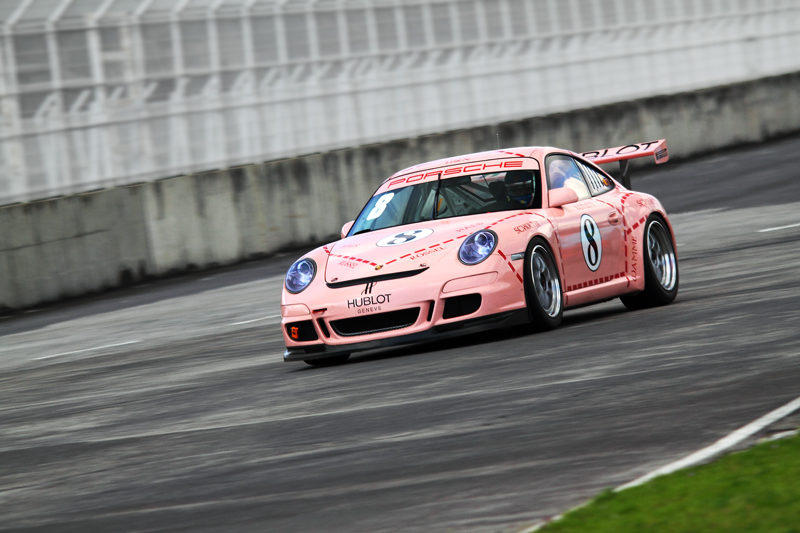 Finally I decided to try a different angle and it worked...

Radical Racing cars took over the track... having photo access kept me close to the action... Radical cars proved tremendously fast!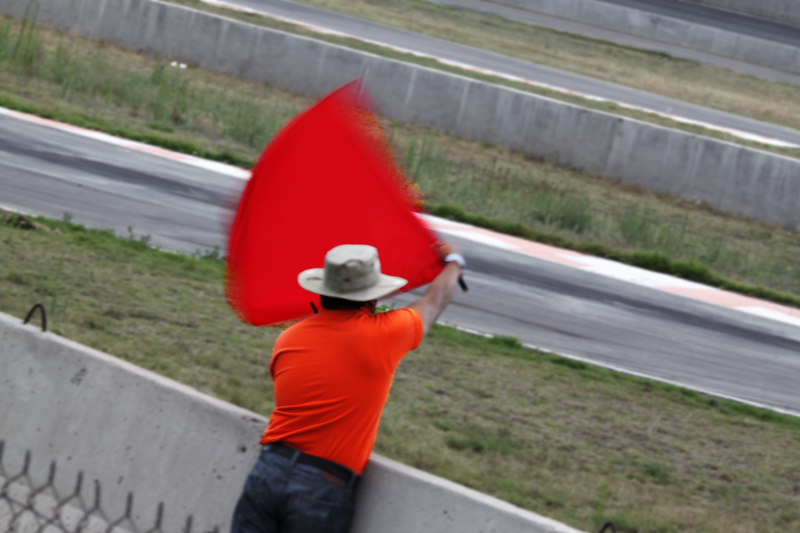 ...a red flag marked the end of the practice and qualify sessions...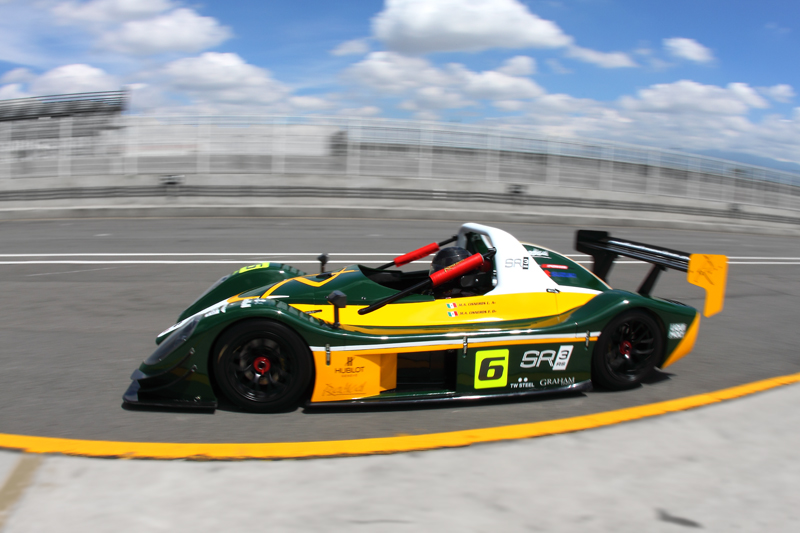 ...everyone headed into the pits...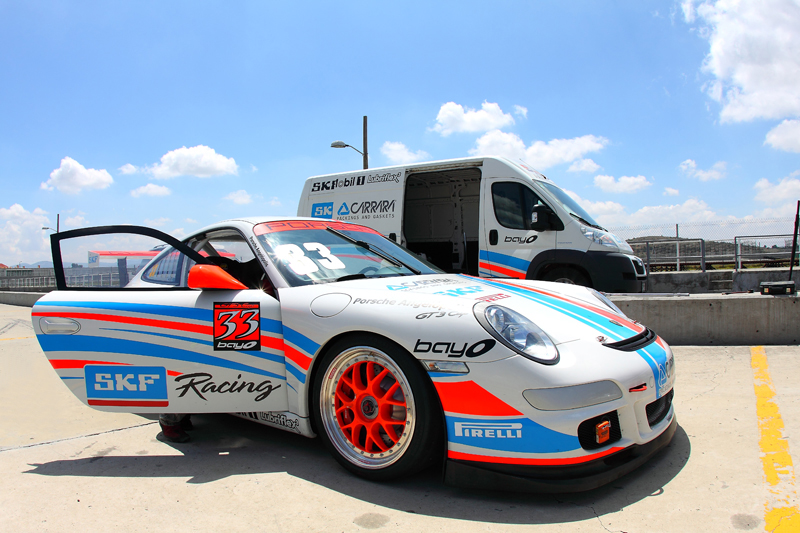 ...while at the pits I had the chance to check out the teams and cars... here, Bayitos own Carrara/SKF Racing Team... superb!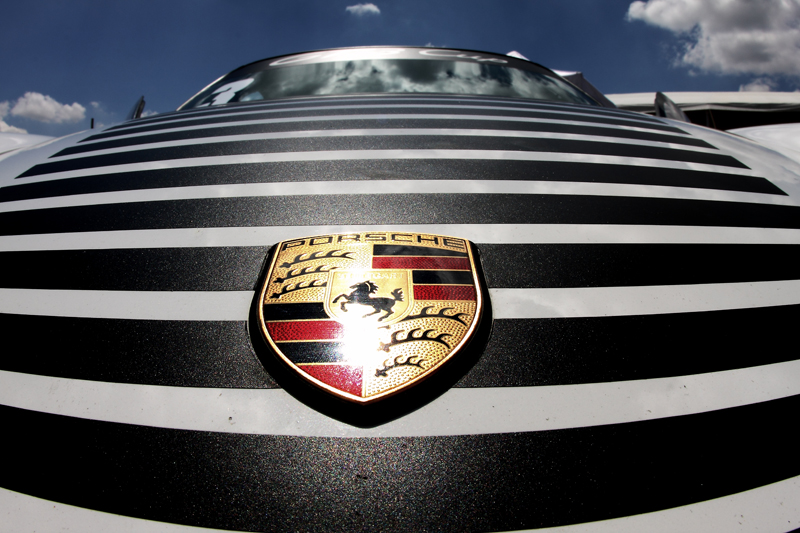 ...while at the pits I had the chance to do some of my artsy shots!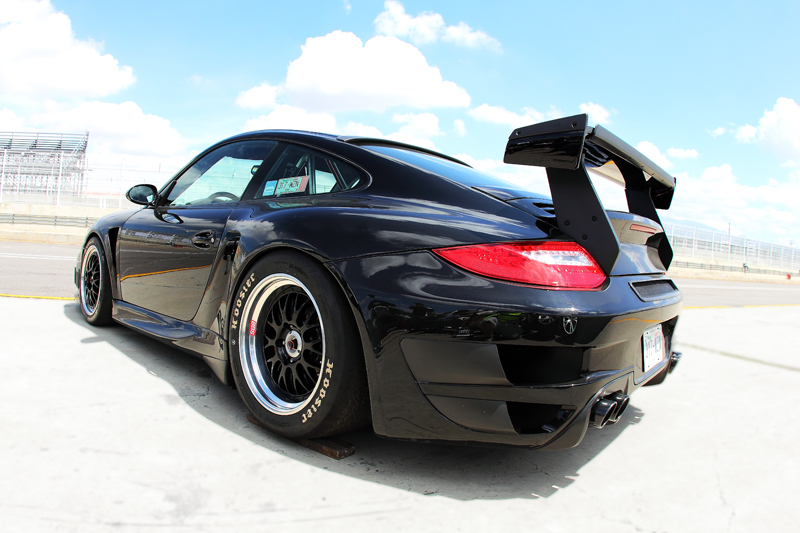 ...while at the pits I had the chance to check the drivers street rides like this outstanding GT2... wow!!!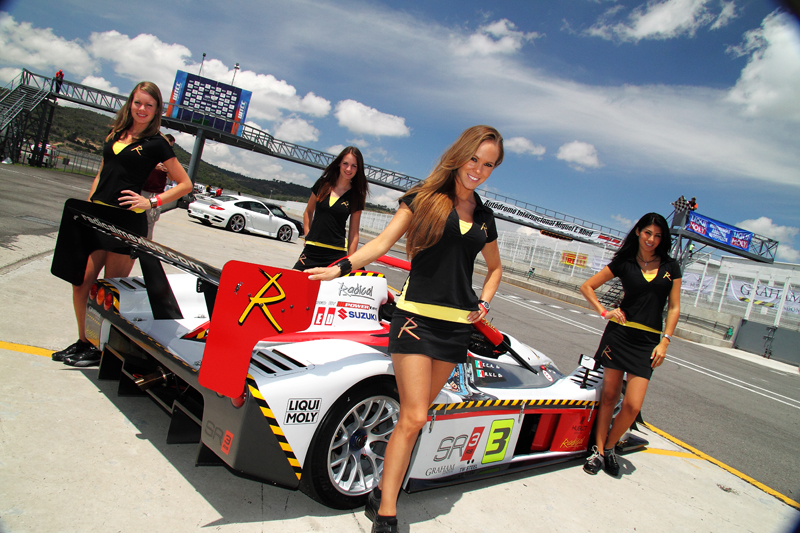 ...walking a little further down the pits we found the Radical Girls... awesome Radical Racing car, checkered flag, heavily tuned street 911 turbo, pretty girls and an open track... perhaps the perfect picture...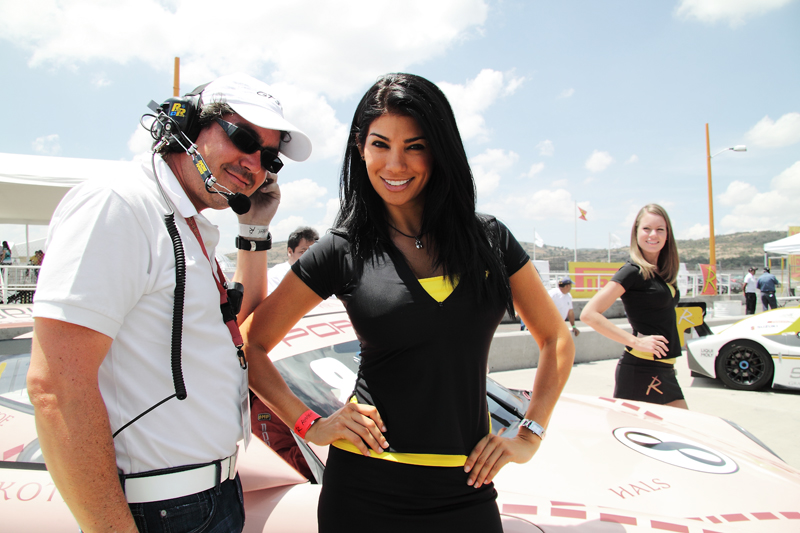 Mr. Victor Ortiz the man in charge came down quickly to see what we were up to...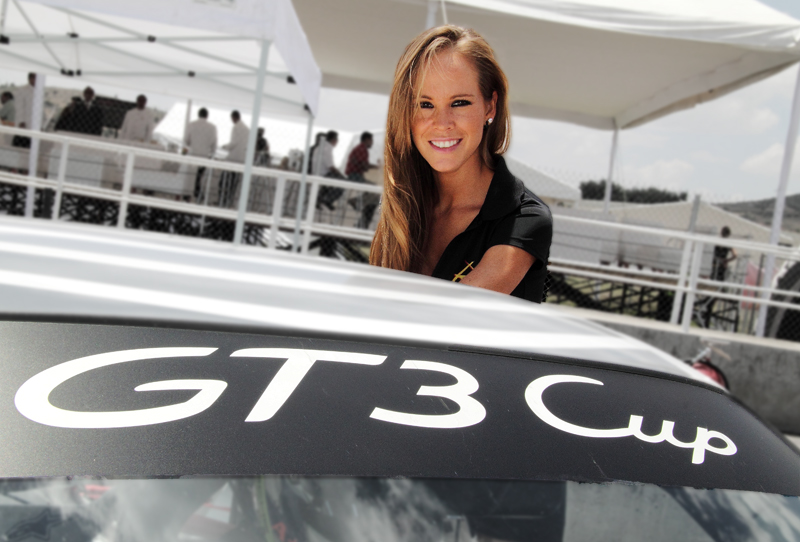 ...the girls had a marked choice when it came down to the GT3 Cups vs Radical Racing cars... some preferred the GT3 Cup...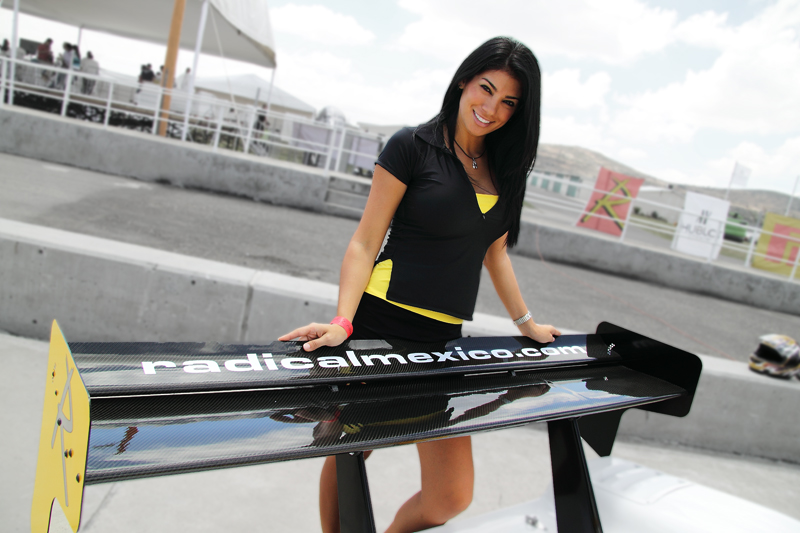 ...others simply loved the Radical...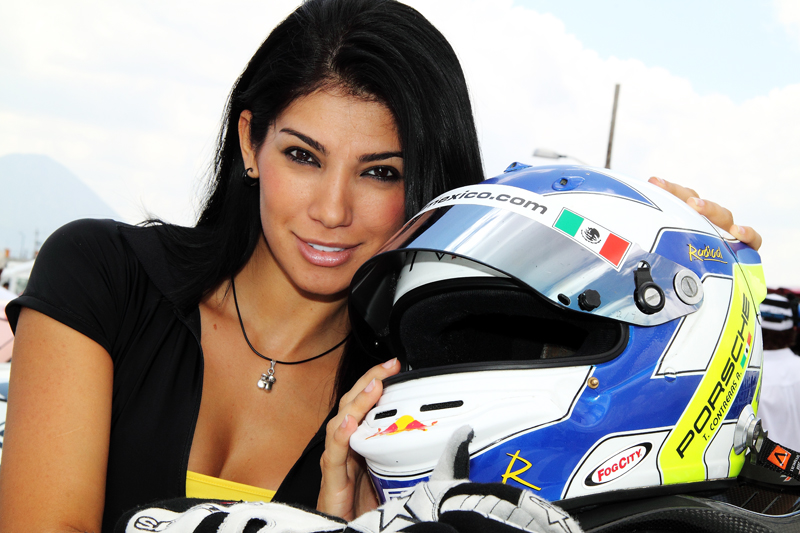 ...they even had their favorite drivers...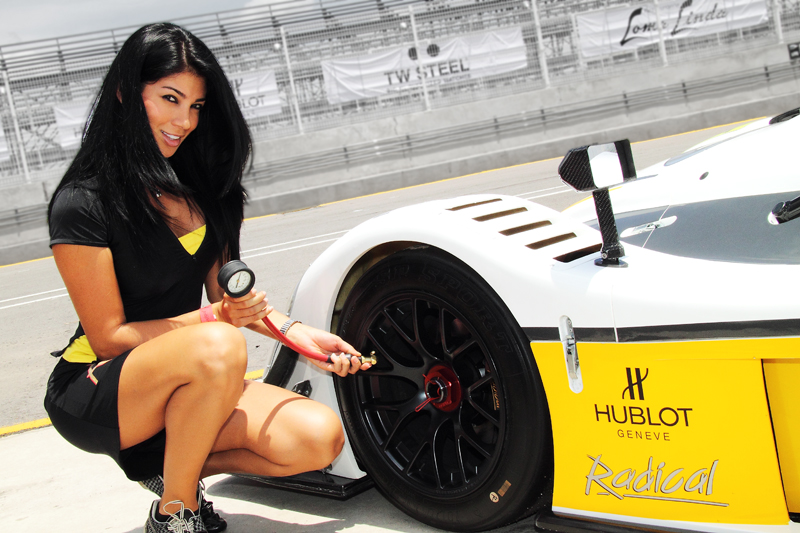 ...the girls wanted to try out the cars but as they found out racing is hard work... first they had to check all tire pressures...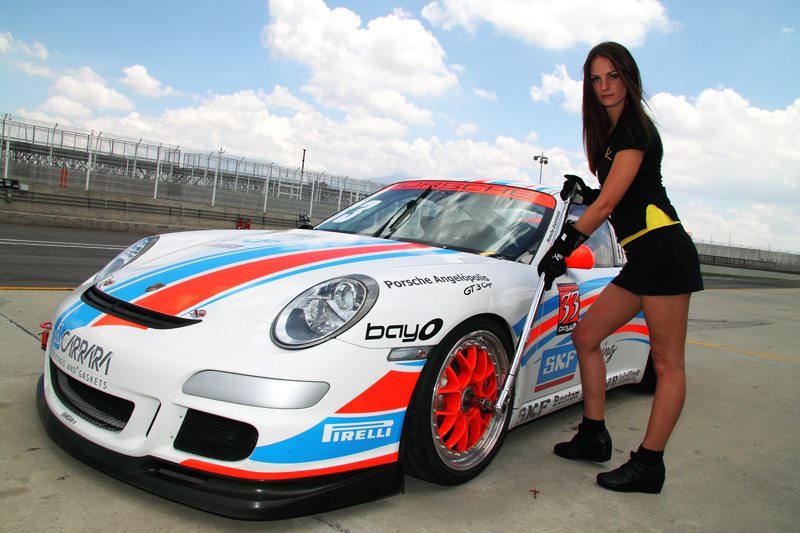 ...then they had to torque all of the wheels...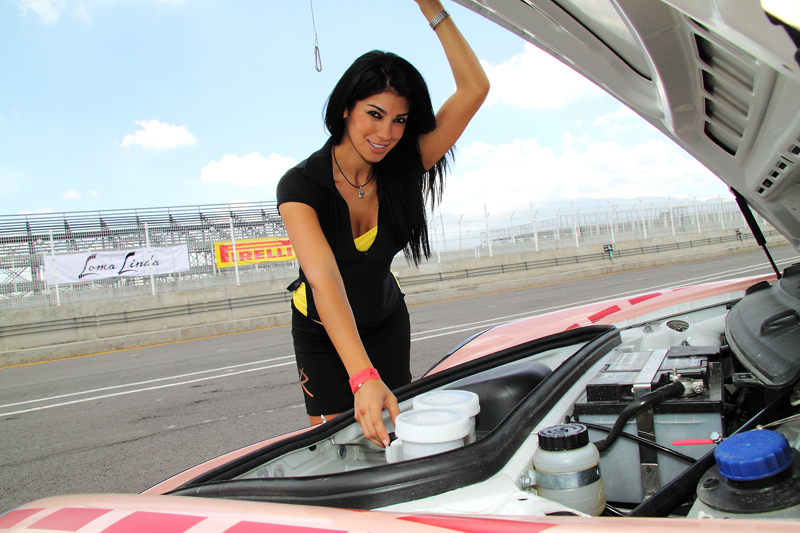 ...finally, they had to check all fluids in the cars... good job!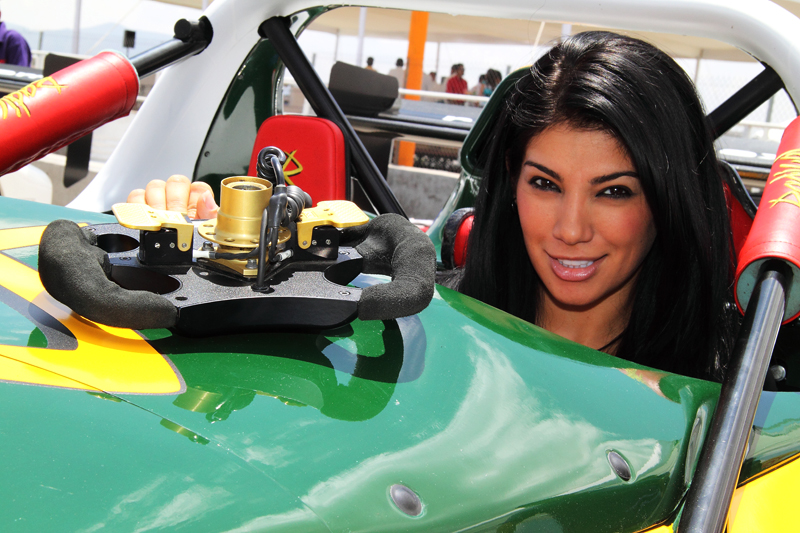 ...it was time for a test drive...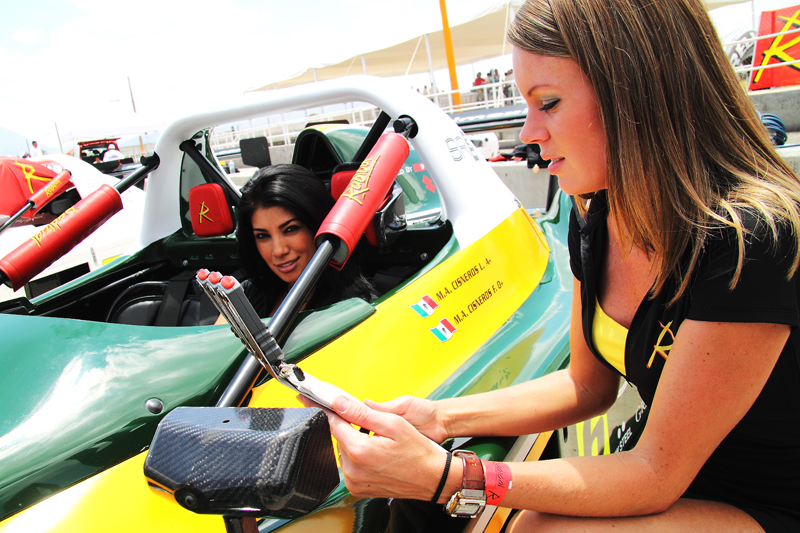 ...the girls came in to check their times... telemetry helped to point out where they had to pick up speed...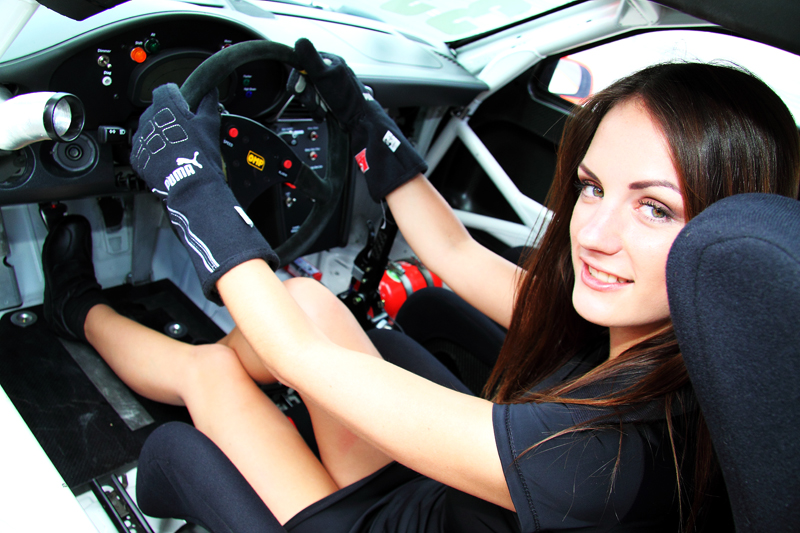 ...now it was GT3 Cup time!!!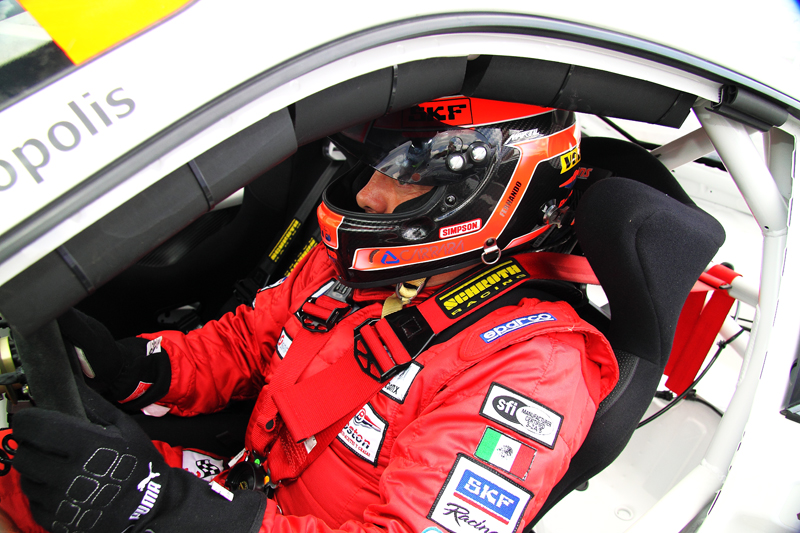 ...drivers ready! Here our very own Bayito ready to hit the track!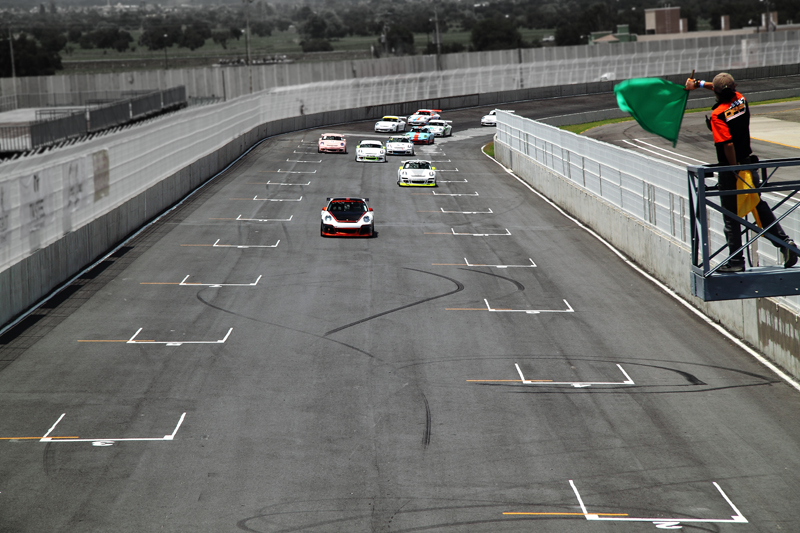 ...and here they come... Green Flag!!!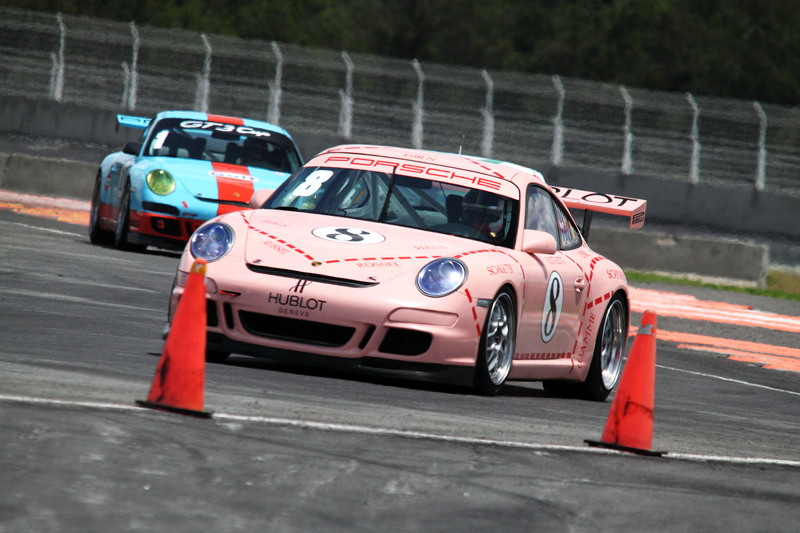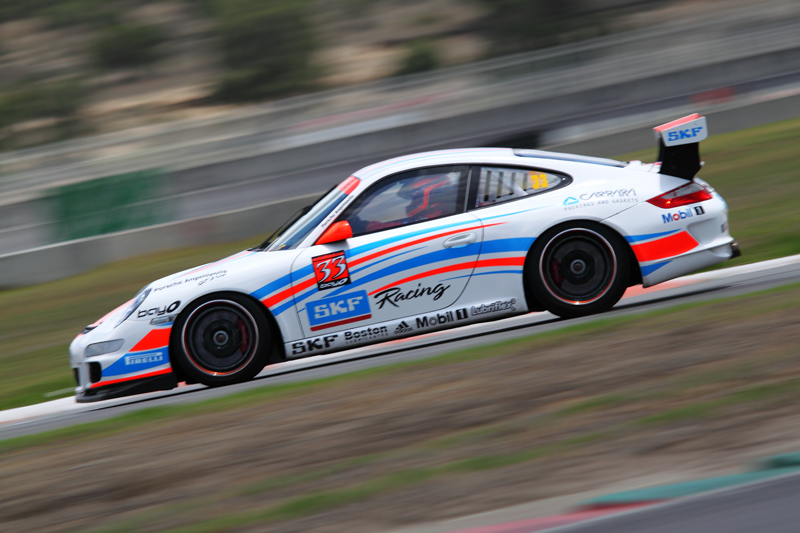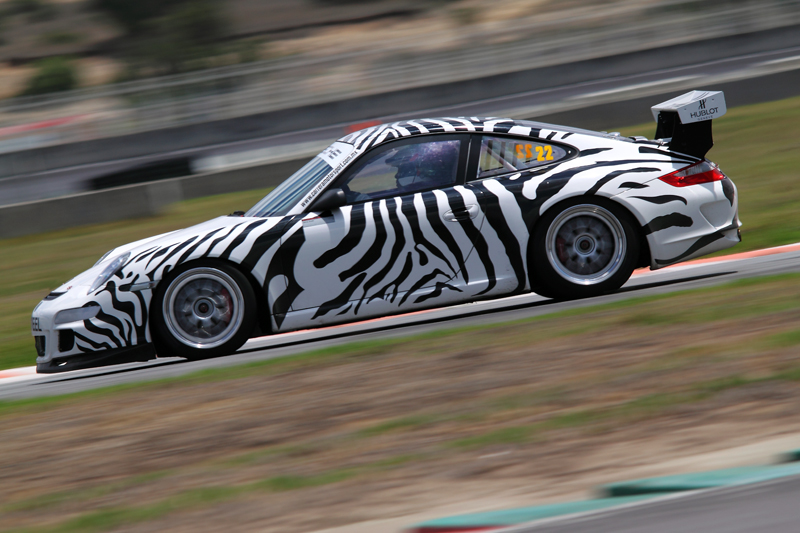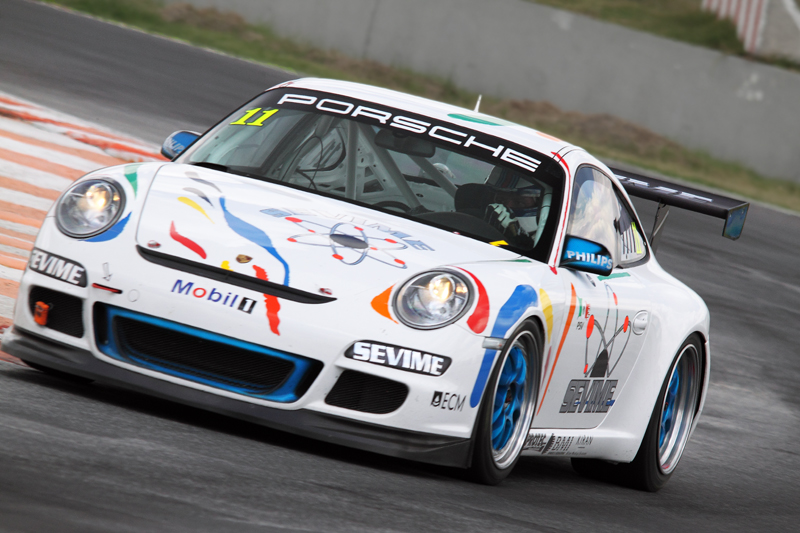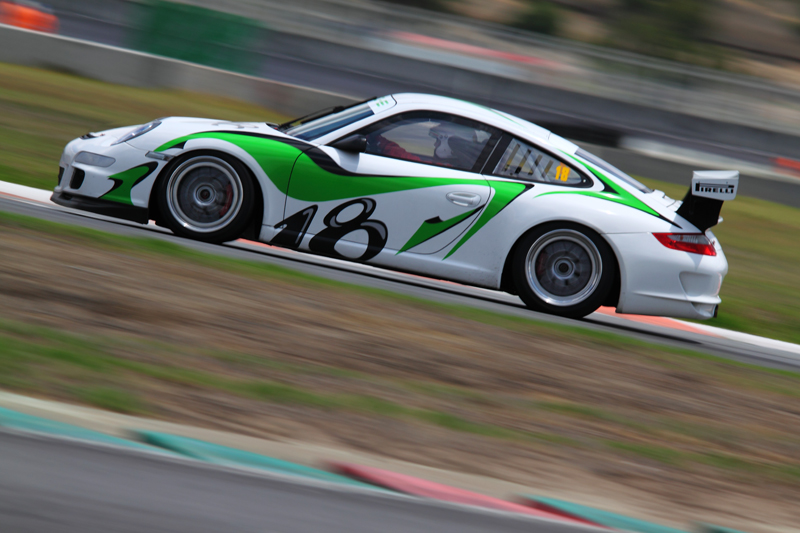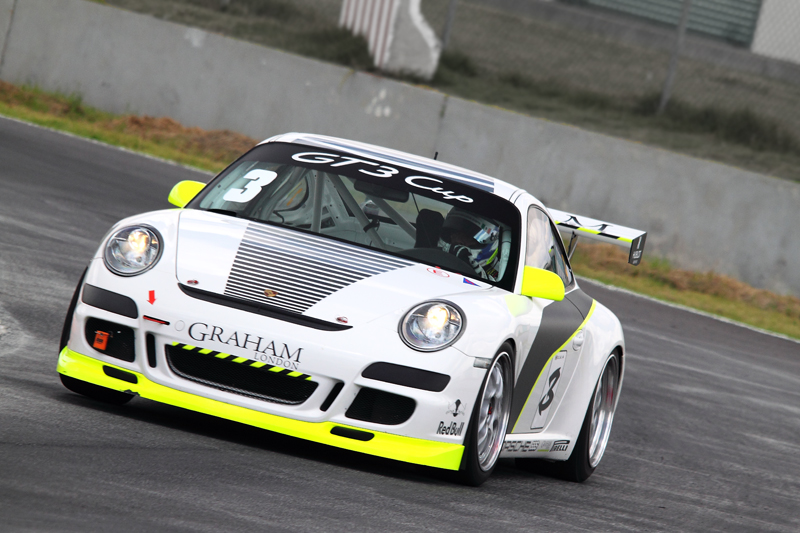 ...our winner pushing hard!!!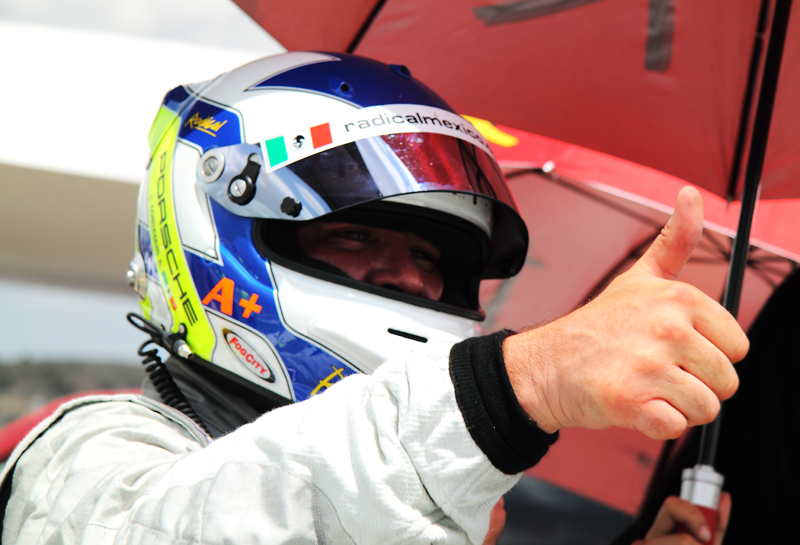 ...once again Tommy takes 1st place... congrats champ!!!