IPOC INDEPENDENT PORSCHE OWNERS CLUB

Newsletter 90 Porsche Parade Mexico 2010

The Porsche Parade Mexico 2010 was as usual a tremendous success bringing together well over 300 Porsches in one of the most populated cities in the world, Mexico City.

The Porsche Parade not only brings friends and Porsche owners together but also brings the opportunity to enjoy a wide variety of Porsche cars from the classic 356 to the mighty Carrera GT, all together sharing the road and the track in what is without doubt the best automotive event in our country.

But enough talk and...

...let's check out the action!!!

Well over 300 Porsche Owners united to celebrate their passion for one brand, Porsche. The Porsche Parade Mexico 2010 was as expected a tremendous event. No other event in Latinamerica offer the opportunity to see such wide Porsche variety in one place, from 356 to Sport Classic and everything in between.

¡¡¡ VIVE TU PORSCHE AL MAXIMO !!!

Frissen Gutierrez

Porsche Specialist & Porsche Owner since 1992

Photos by:

Edgar G

MC Milonakis

The Porsche Parade brings a wide Porsche variety... pristine classic 356 roaming in the streets of Mexico City... hey! look what is coming back there!!!

...wow! CGT in correct Guards Red running along the classic 356's, now this is Porsche variety!

...no doubt a rare sight for the streets of Mexico... simply gorgeous!

...along the Porsche caravan we found Porsche Club Puebla member Iker Bayo in his pristine 997 Carrera S...

...nothing like enjoying the Parade al fresco with the rumbling of a boxer engine in the back... nice!

...the Porsche Parade culminated at the Autodromo Hermanos Rodriguez where some Porsche owners took out their toys to play at the track...

Autodromo Hermanos Rodriguez...

..Porsches parked along pit row...

...MkI Blk/Orange GT3 RS joins in the rest of the group...

... a couple of Ruf cars also made to the event... simply to hot for words...

...found in a sea of black and gray Turbos a nice to see white 996TT... ubber hot!

...GT3 braking away from Pace Car...

...CGT and Speedster sunk in the concrete monster that is Mexico City... tremendous shot!

...by chief I mean the new Porsche de Mexico Director, Ralf Berckhan and by Cab I don't mean a taxi but a Carrera Cabriolet... Ralf riding shotgun in his own cab...

...one lucky owner no doubt as it is the only one in existence in Mexico... SUPERB!!!

MkI & MkII 997 GT3 RS side to side waiting for the track to open...

...Boxster/Cayman group ready for the track too... quite interesting plate holder on the B Spyder... no doubt the Porsche Parade has lots to offer to lurking enthusiasts, he, he, he...

...and here they come... 911 group leaded by Cayenne Turbo as Pace Car...

...ubber hot long hood 911 coming up to speed...

...chasing the Ruf's was this lady driven 997TT... wow!

...GT3 RS follows suit...

...GT3 winged Carrera S up to speed and chasing the GT3's... Iker is a fast driver!

...pristine 996 C4S fast on the track...

...MkI 996 joins the fun...

...993 narrow Cab chases younger brothers, he, he, he... there is fun for everyone at the Porsche Parade!

...a myriad of Cayennes came up for the event yet this particular MkII 955T caught my eye... yellow calipers and all...

...after a long day of activities the Porsches continued to lap around the track until the evening rays faded away... only in a Porsche!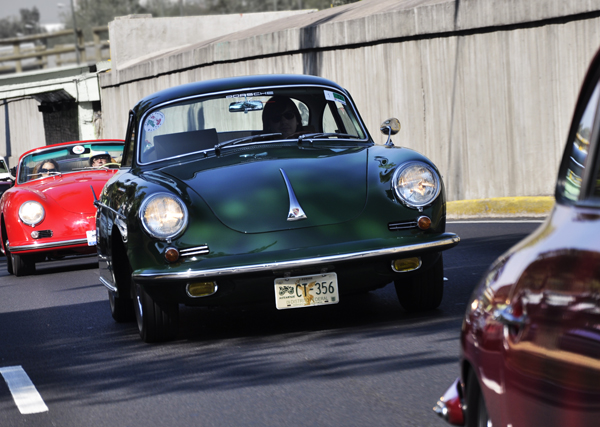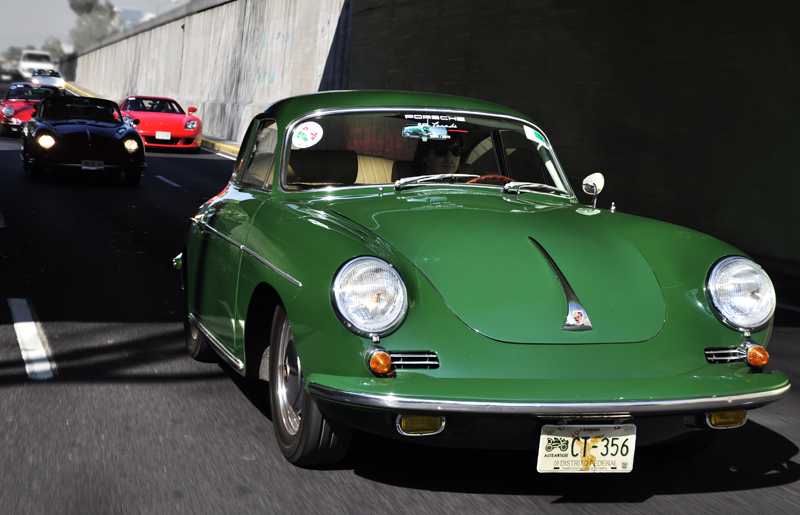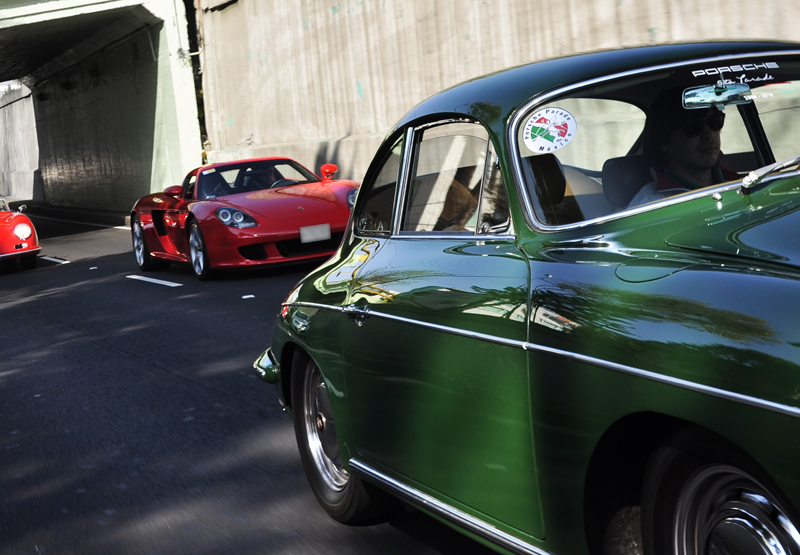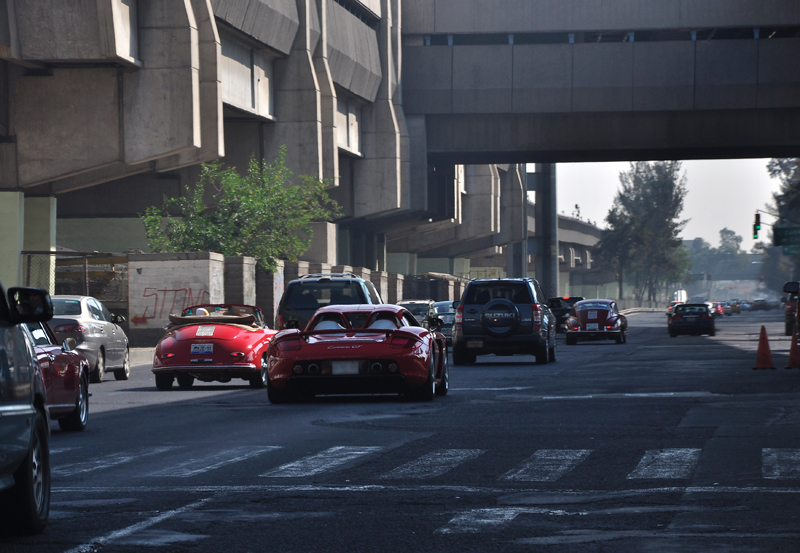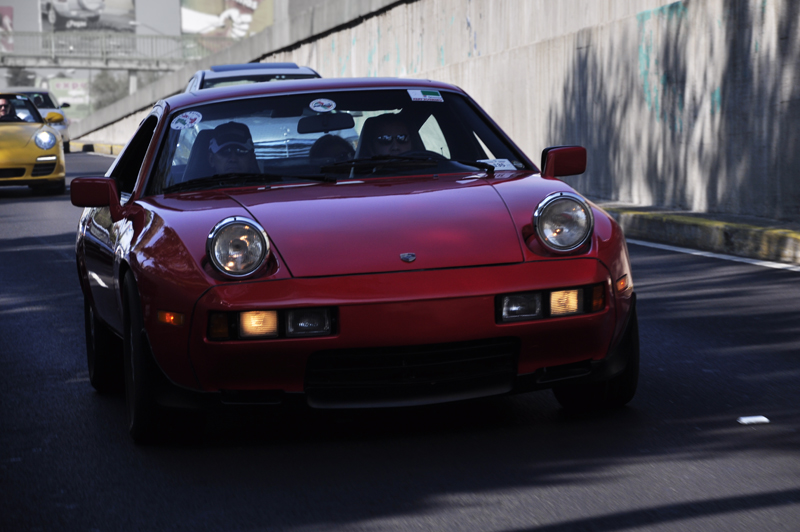 ...928 quite rare in Mexico...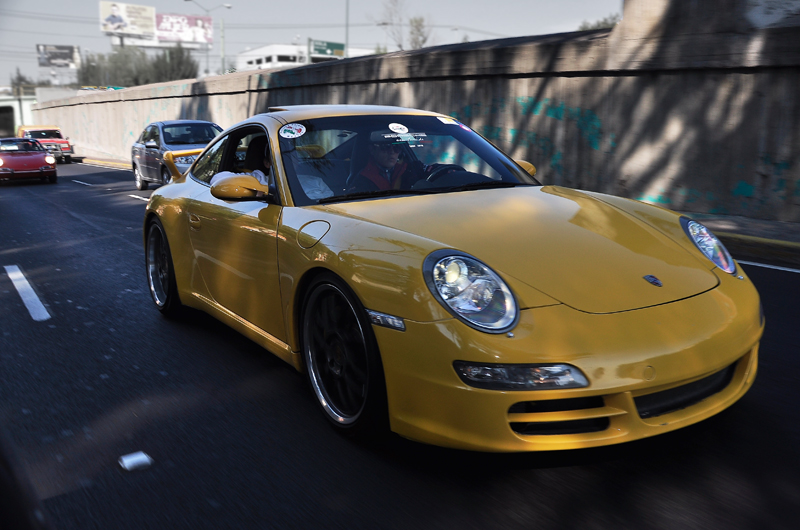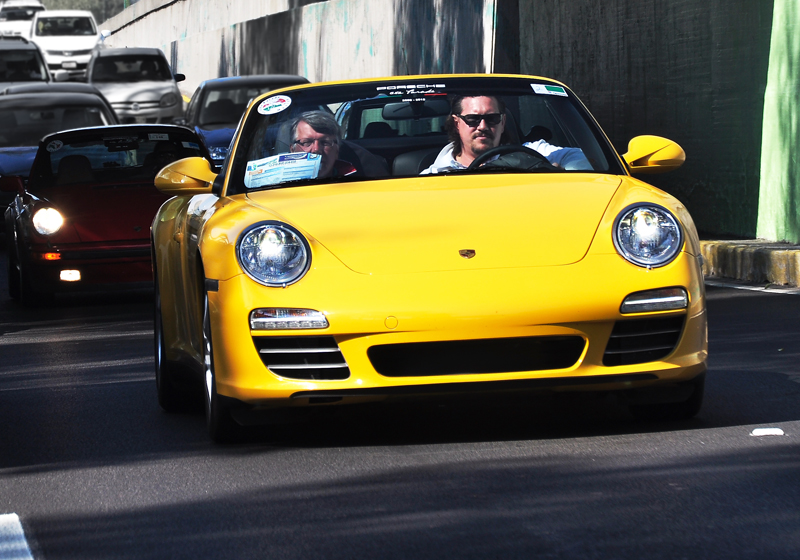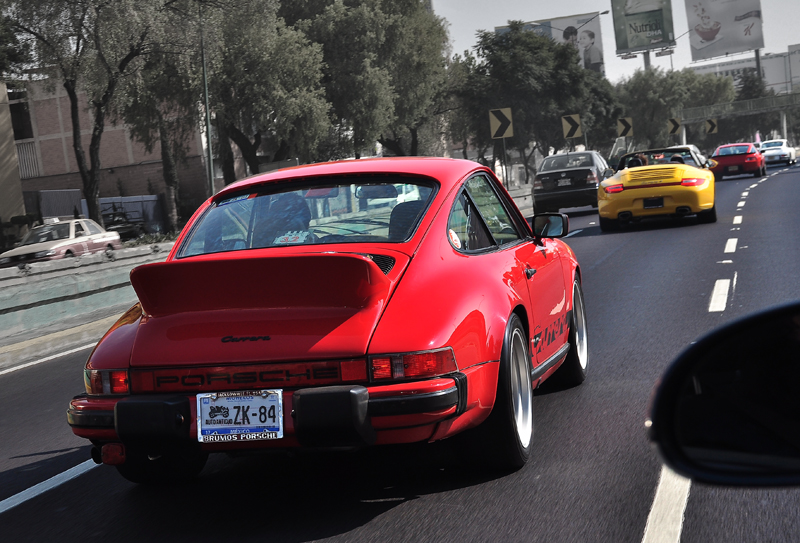 ...hot correct Guards Red with oversized Fuchs... RS style wing gives special touch to impact bumper Carrera... nice build!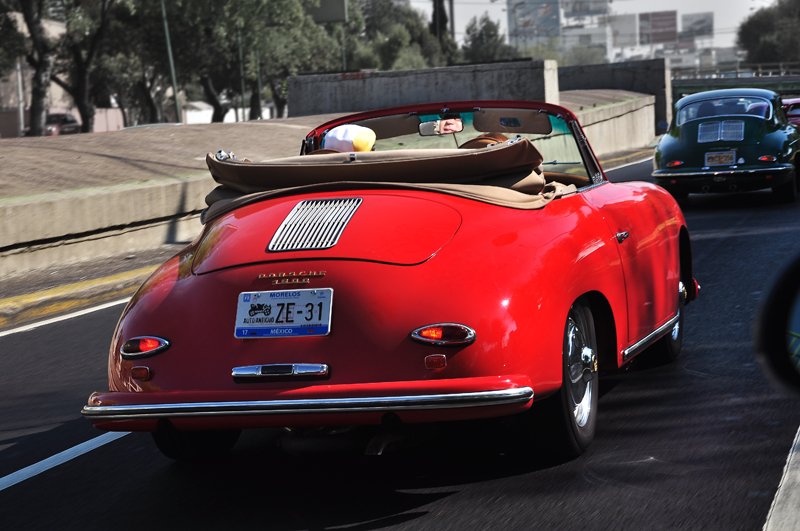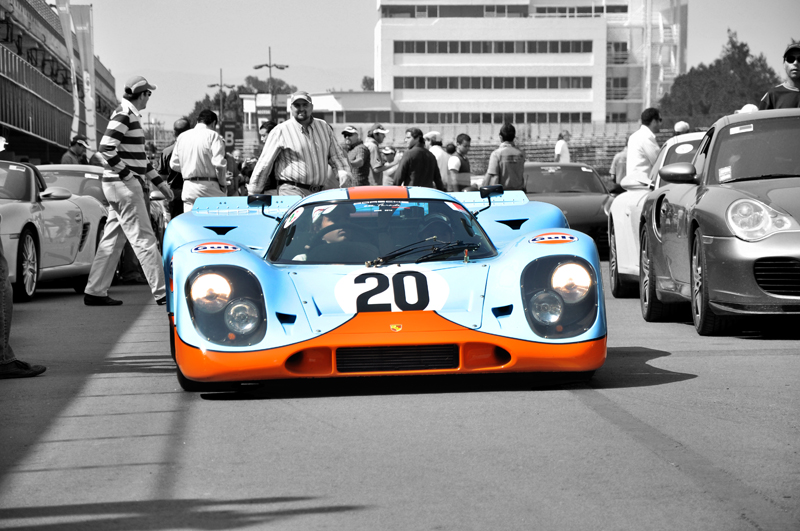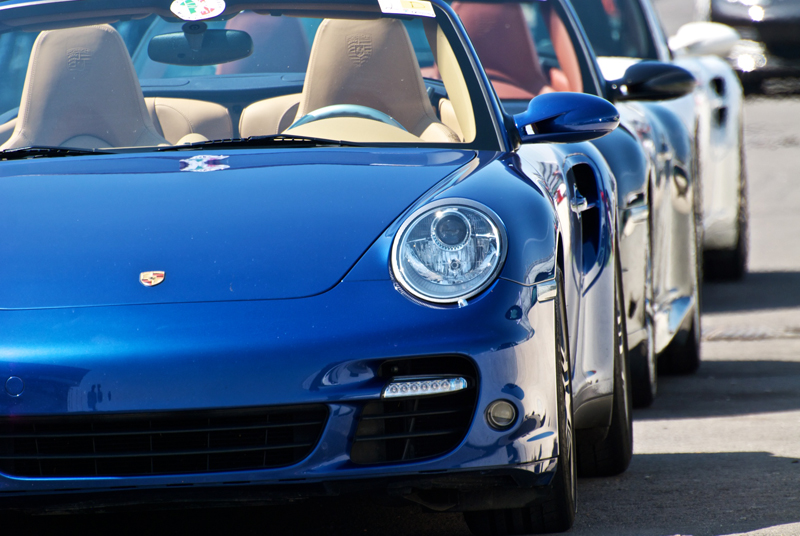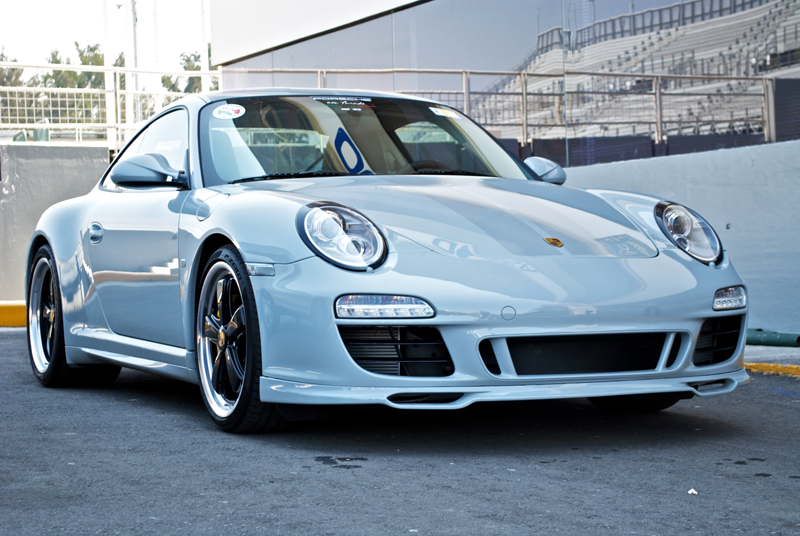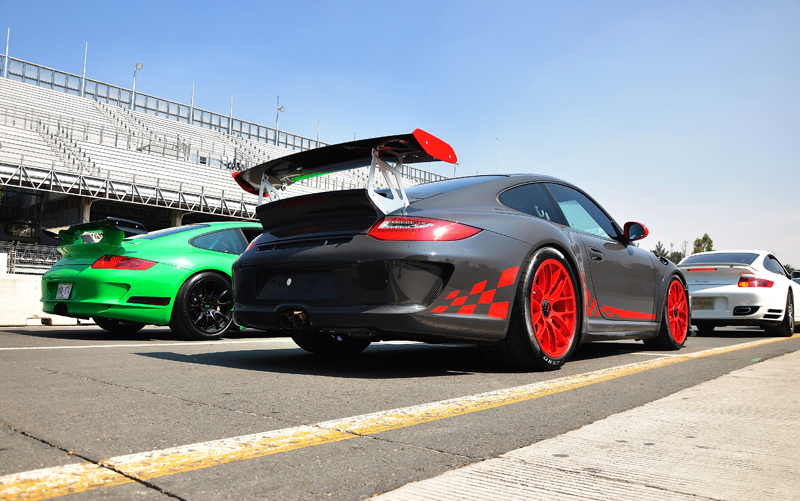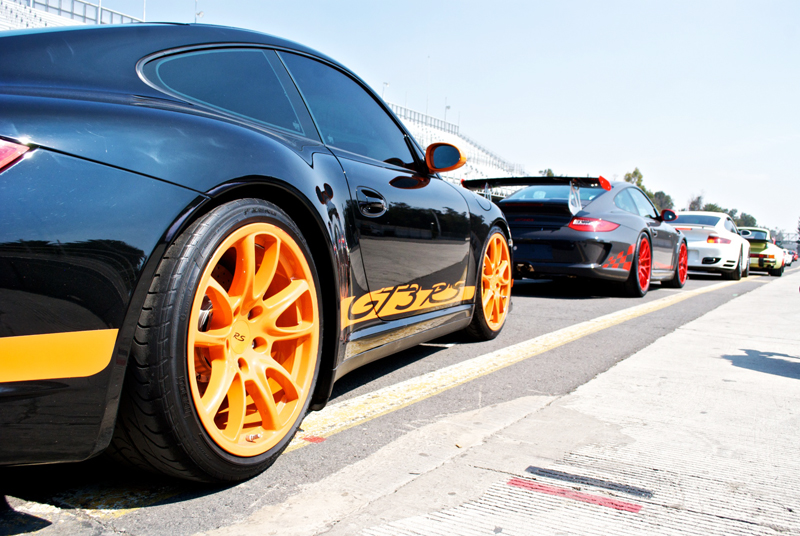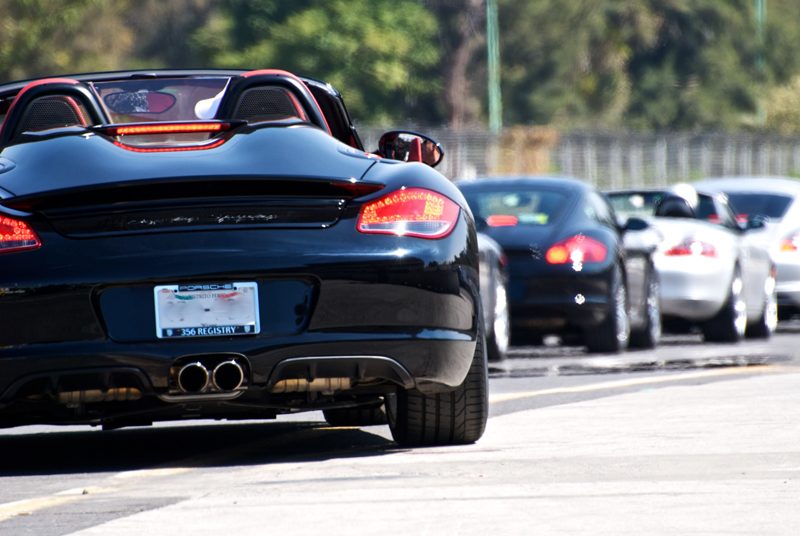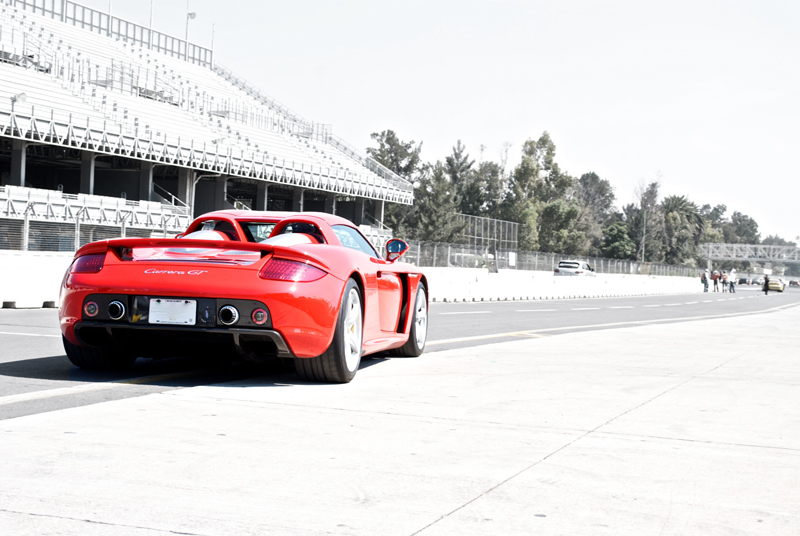 CGT takes first shot at the track...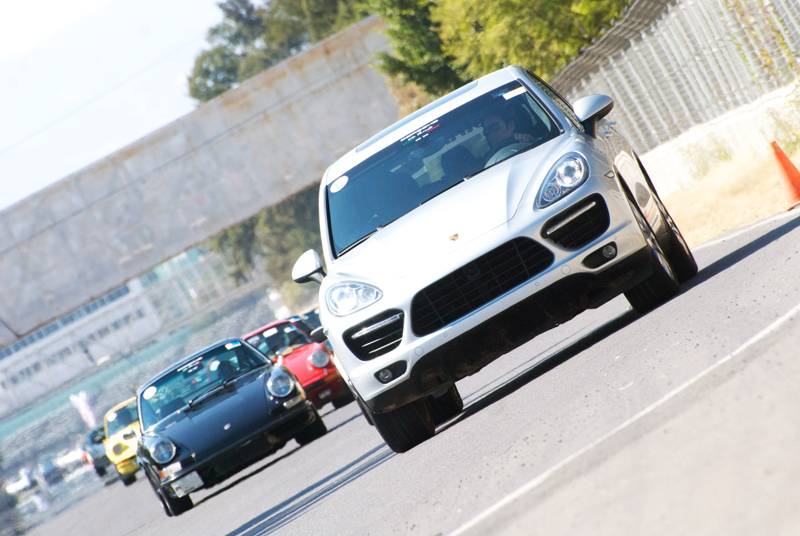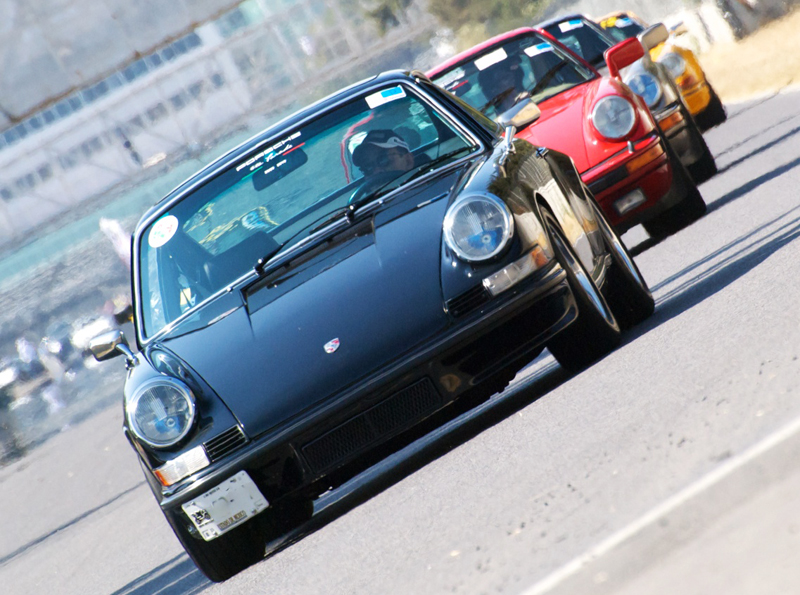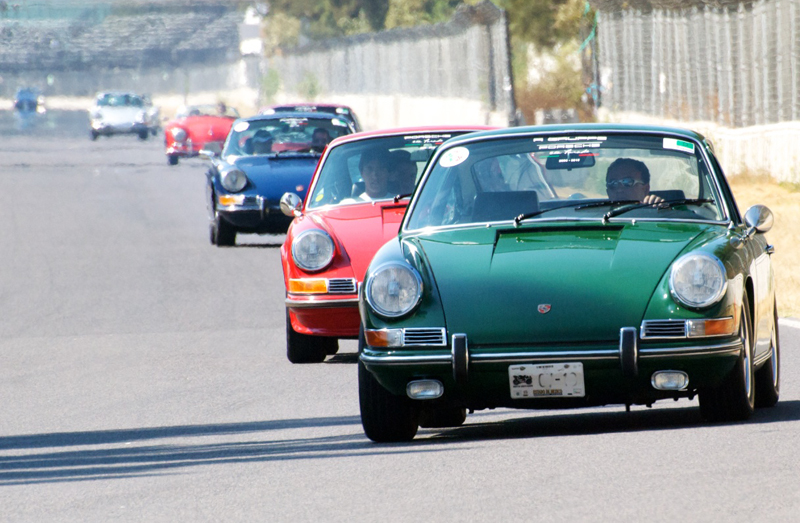 ...rare 912 mingling along the 911's...  in my view there are no lesser Porsches because this 912 is as hot as any other car in the show! look at it gorgeous! fast and nimble too! no doubt the Porsche Parade brings tremendous Porsche variety...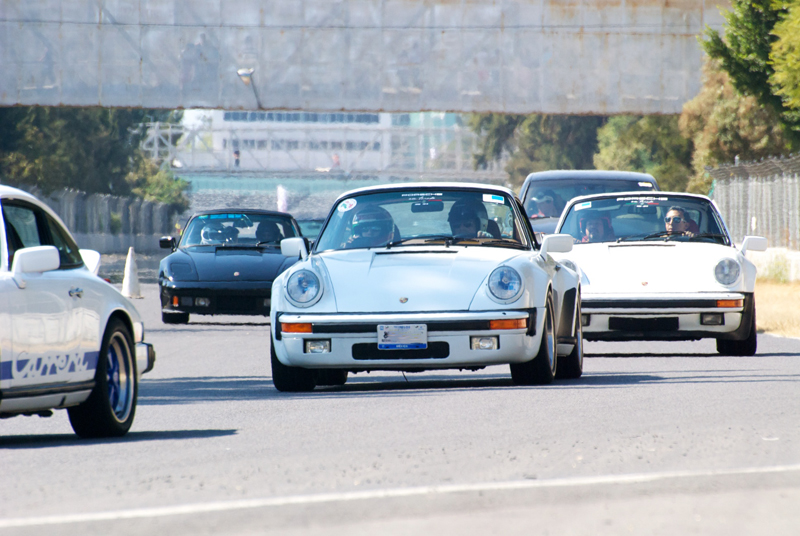 ...and then we see some widebody 911's coming hot into turn 1... well there is only one way to drive a Porsche, FAST!!! he, he, he...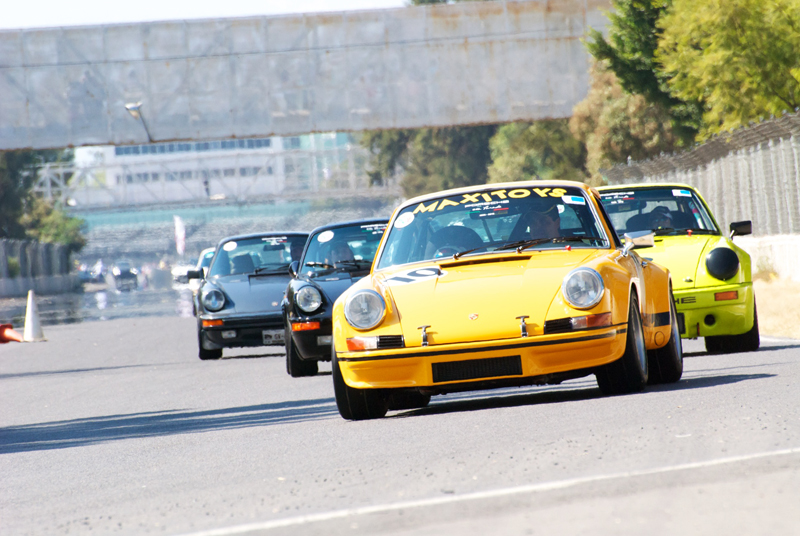 ...then some race trimmed 911's came along to play too...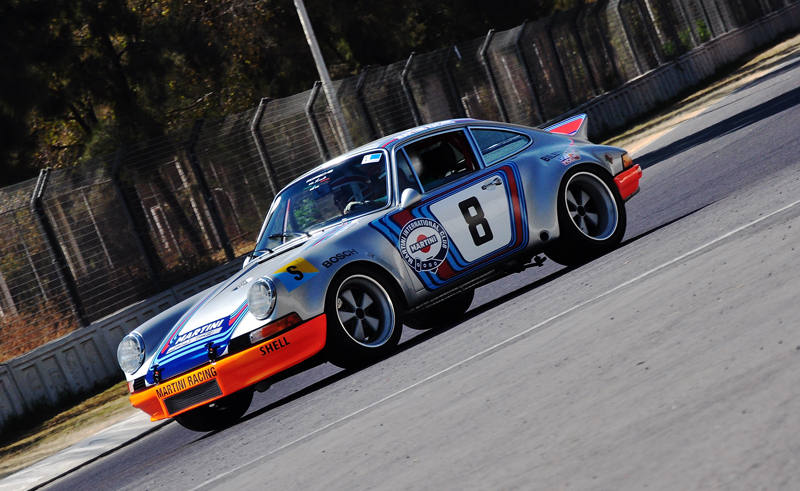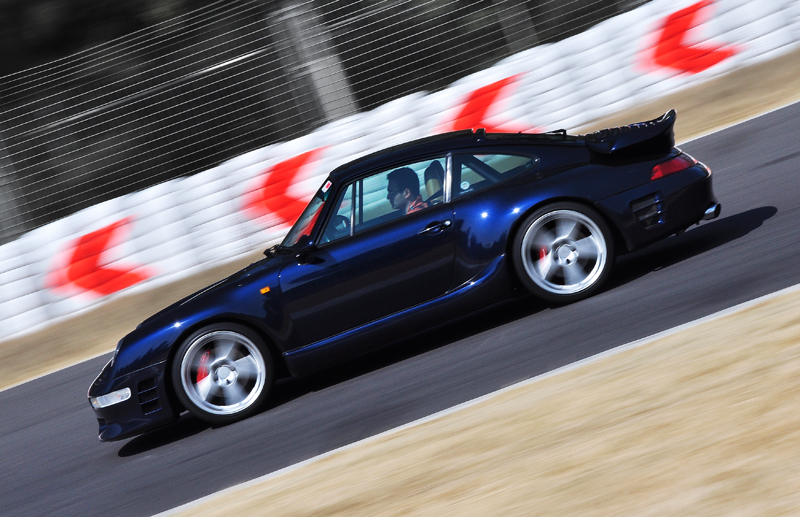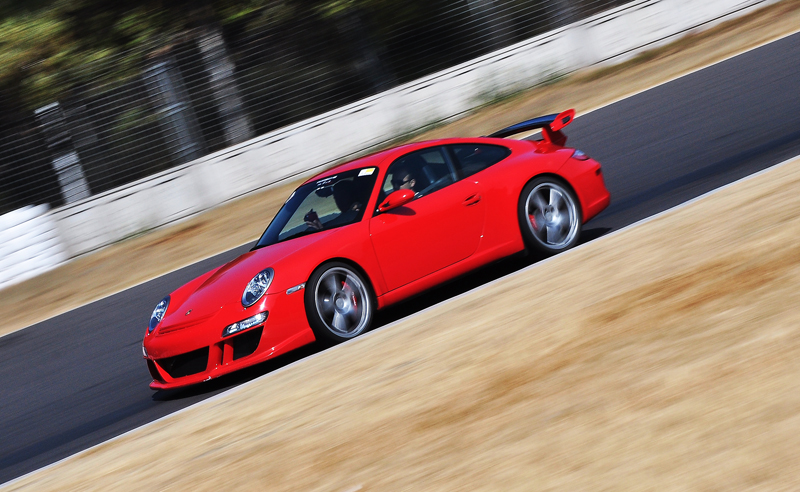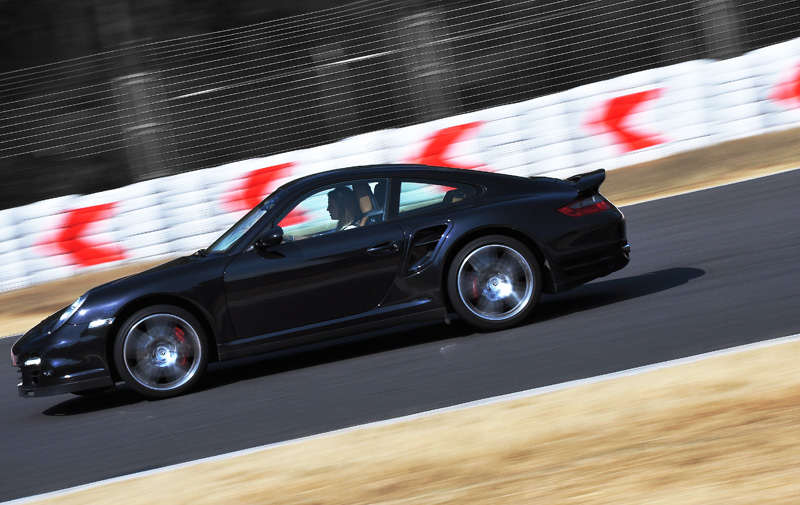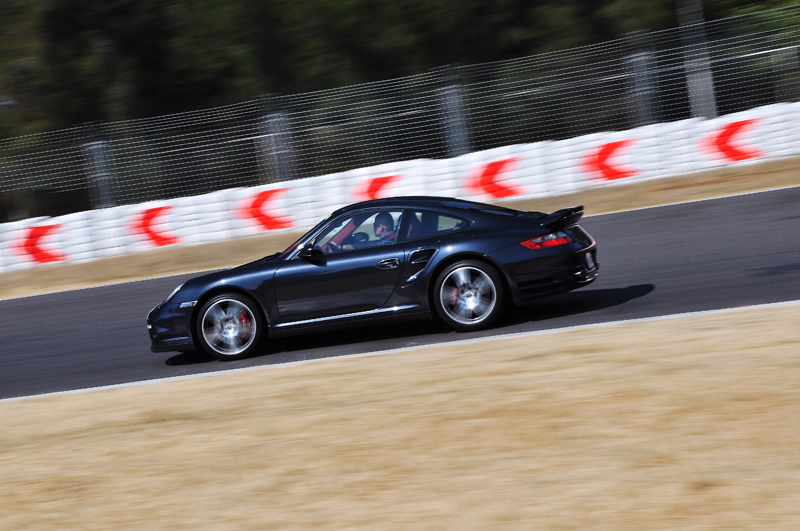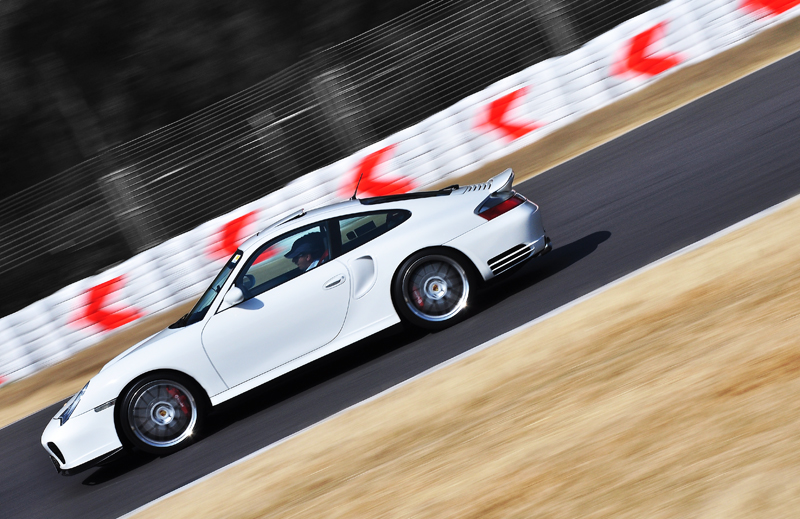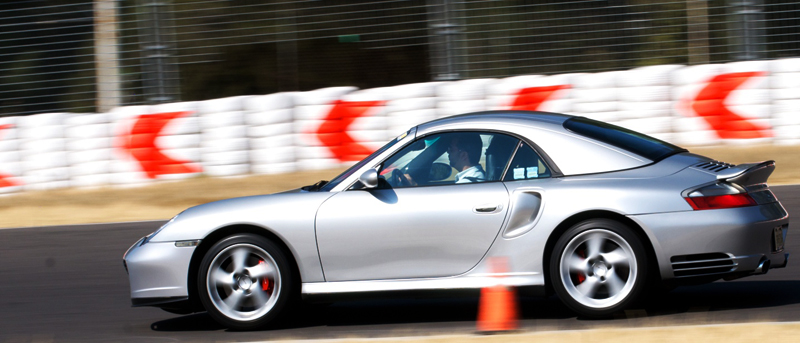 ...Turbos were also found in Cab variety... 996TT's as well as 997TT's... alright!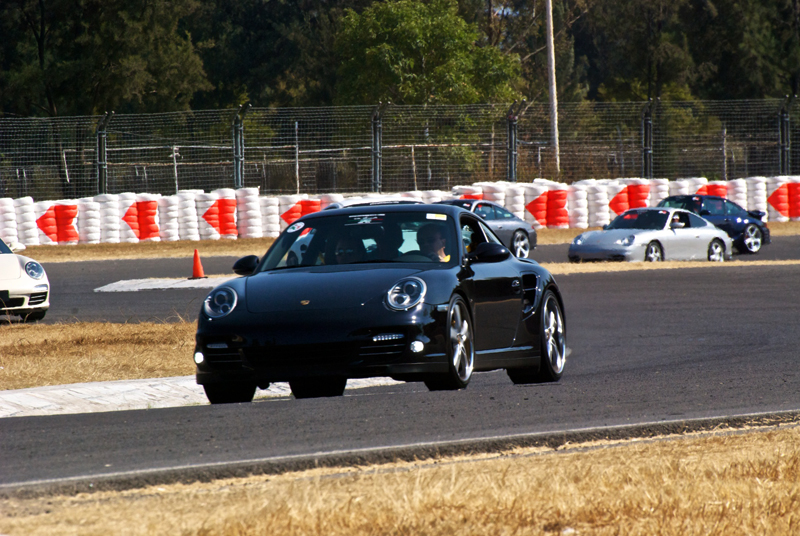 ...997TT being chased by a fast group of Carreras... Ruf is already catching up and lapping! whoa! Ruf Fast!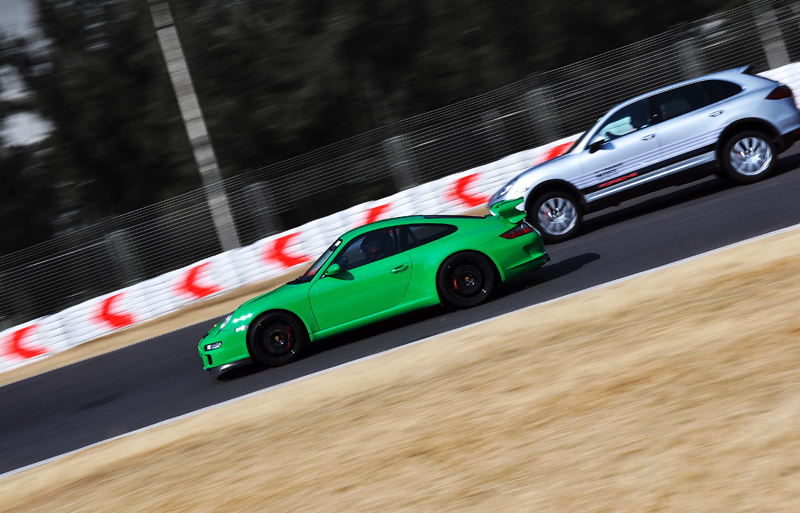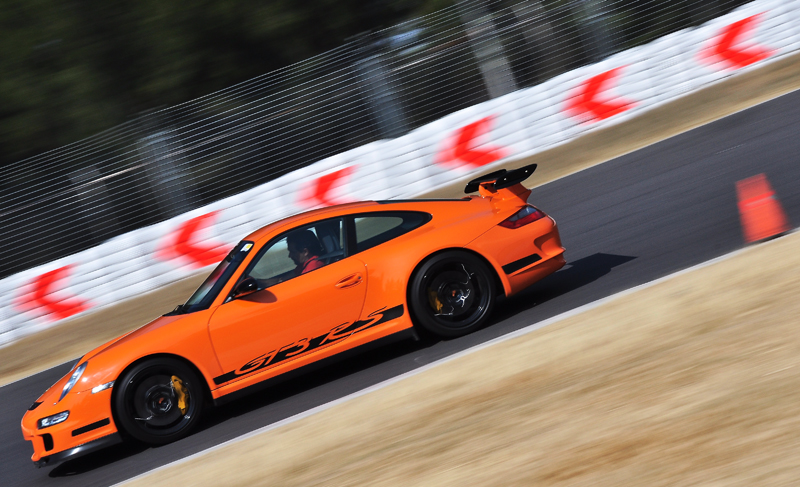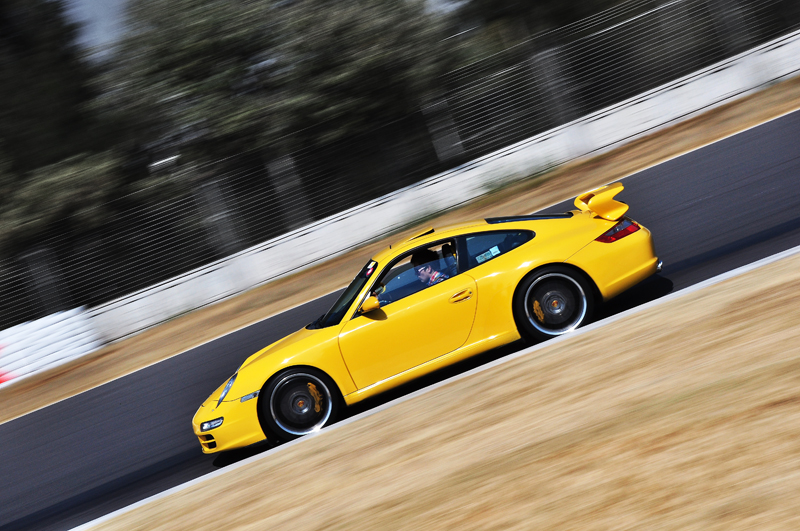 ...early 930 fast on the GT3 chase! despite being 30+ years old this 930 was moving along quite fast, only in a Porsche!