IPOC INDEPENDENT PORSCHE OWNERS CLUB

Newsletter 91 Porsche World Road Show Mexico 2011

One Brand... Many Emotions... certainly Porsche is a brand that brings many emotions... for decades Porsche owners have experienced these emotions just by sitting behind wheel of a Porsche but mostly by driving on the road as Porsche vehicles are fast, capable with exemplary engineering and safety... but Porsche emotions are not limited to the road but are also extended to the track where Porsche has given us a myriad of LeMans wins as well as many sports car championships... the Porsche Motorsports program is so ample that it even hands a full blown race Porsche to qualified individuals to race and win...

...Porsche emotions are not limited to owners and race car drivers but is also open to mere individuals who have a Porsche in mind... and this is done through the Porsche World Road Show where invited individuals may experience Porsche emotions by driving and sometimes (if not most of the time) push a Porsche car to the limit...

...The Porsche World Road Show returns once again to Mexico in 2011 thanks in part to Porsche de Mexico for enthusiasts to experience... Porsche Emotions...

Let's check out the action and emotions...

...yet our attention was on one model and one model only...

...these are the guys in charge of emotions...

Whoa!!! lets start with some magnificent Frissen Photography... actually the Road Tour lets you experience Porsche cars on actual public roads as if they were your own... great!

...whoa! more magnificent rolling shots!

Since the introduction of the Cayenne back in 2003 the testing parameters have been extended off the road... certainly the Cayenne is the most capable and complete luxury SUV in the market today and of course we had the chance to prove it... here camera crew at work... Mary took over the Cayenne and went a bit faster than allowed by instructors to bring the water up for a tremendous Cayenne shot...

Porsche, One Brand Many Emotions... a day at the Porsche World Road Show is more than enough time to show that Porsche is a brand of emotions... with superbly built and engineered cars, tradition and most important spirit.

We can't leave without thanking Porsche de Mexico, Ralf Berckhan and his team... Centro Dinamico Pegaso, Bayo Racing, Bayo TV... the IPOC crew, Mary and Jefe Manu... thanks to all for a magnificent day and until next time...

¡¡¡ VIVE TU PORSCHE AL MAXIMO !!!

Frissen Gutierrez

Porsche Specialist & Porsche Owner since 1992

...Mary was in charge of the artsy shots for the day and she did a magnificent job bringing out the aggressivity of the Cayenne even standing still... whoa!

Emotions are felt upon arrival with an impeccable organized event...

...after you check in your photo is taken... in case you decide to run with one of their cars they can hand a photo of you to the police... just kidding, actually they print the photo as a gift... every detail is kept to perfection...

...an army of Porsches welcomes you... every model is there... you just can't stop to feel emotions with such lineup...

Ralf Berckhan Director for Porsche de Mexico was there to greet participants... actually Ralf is a guy who understands emotions well with an ample motorsport background and love for everything Porsche, Ralf is certainly a great addition to Porsche de Mexico...

The day started with instructors advising on seating position and instructing how we should handle the cars... in my book it was pedal to metal and never look back... in other words let's push them to the limit!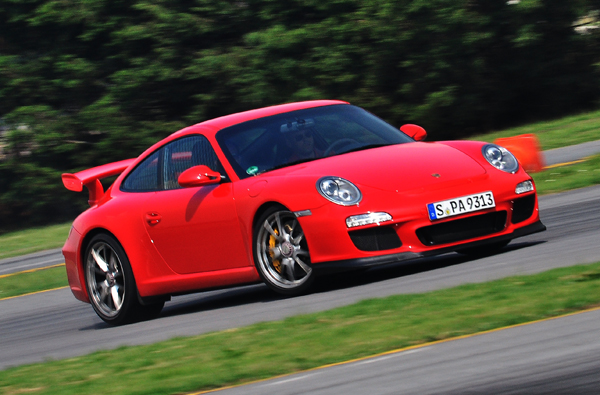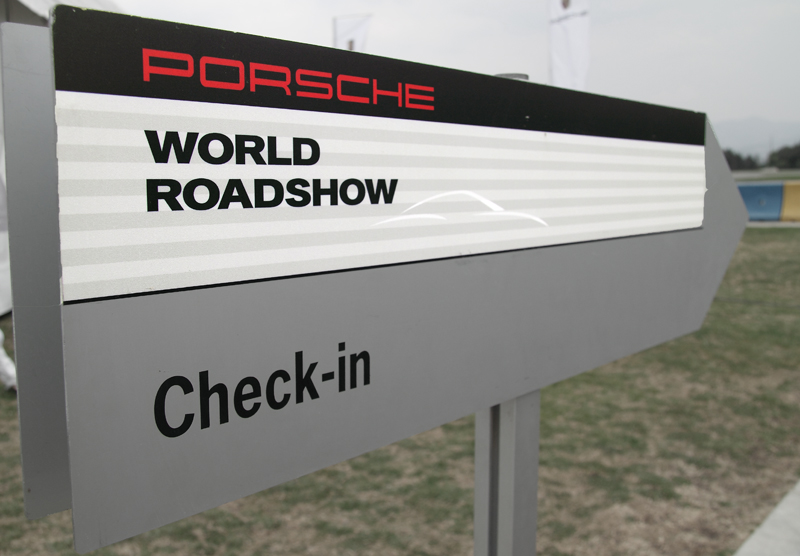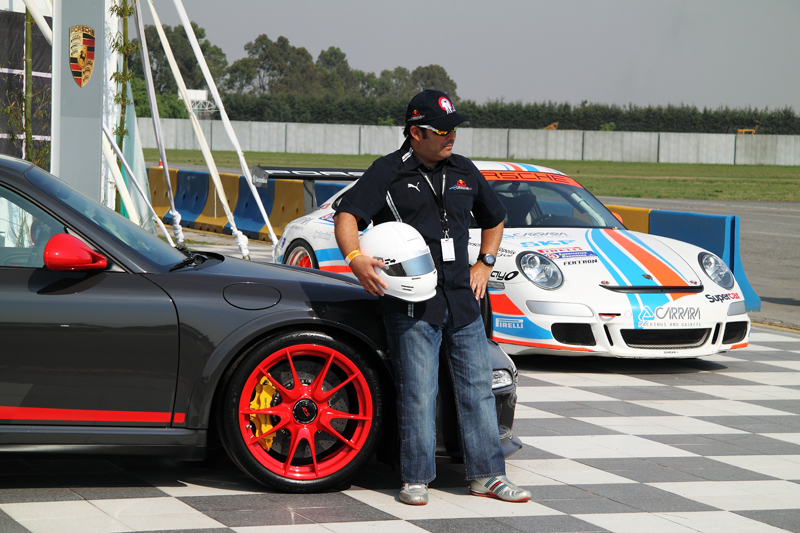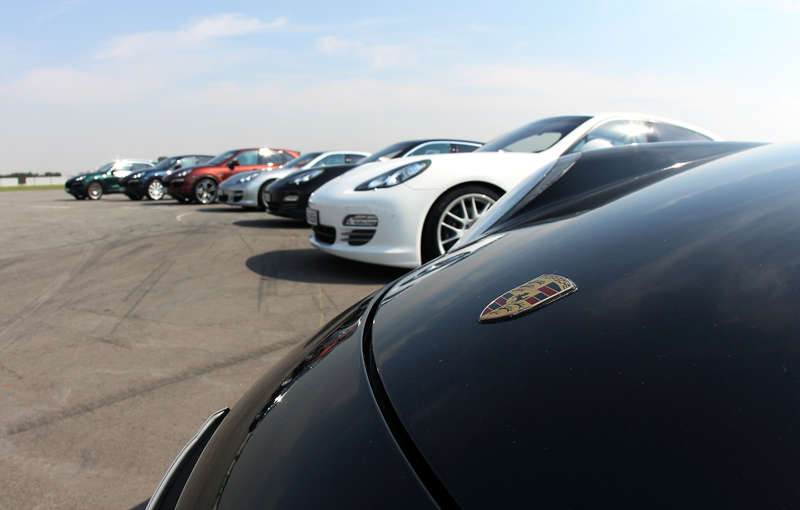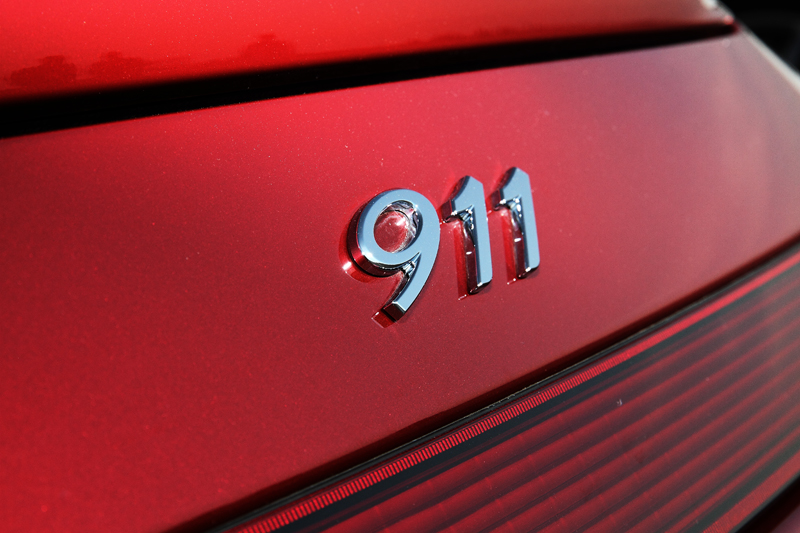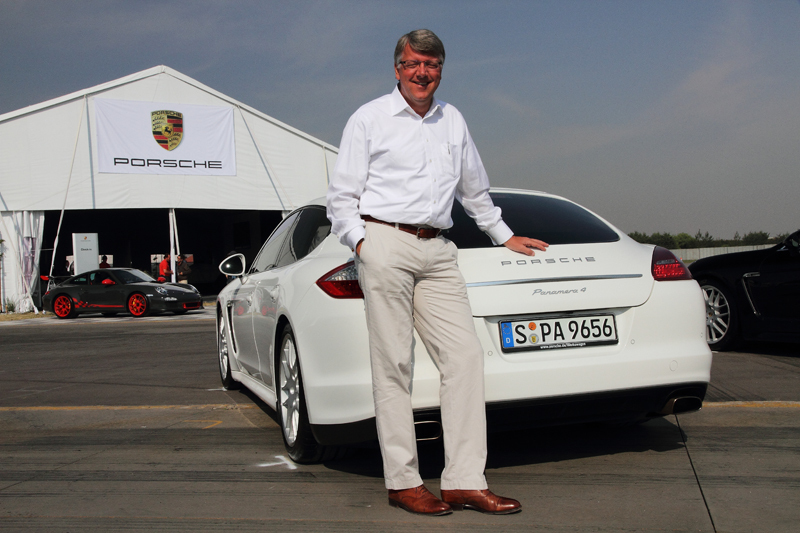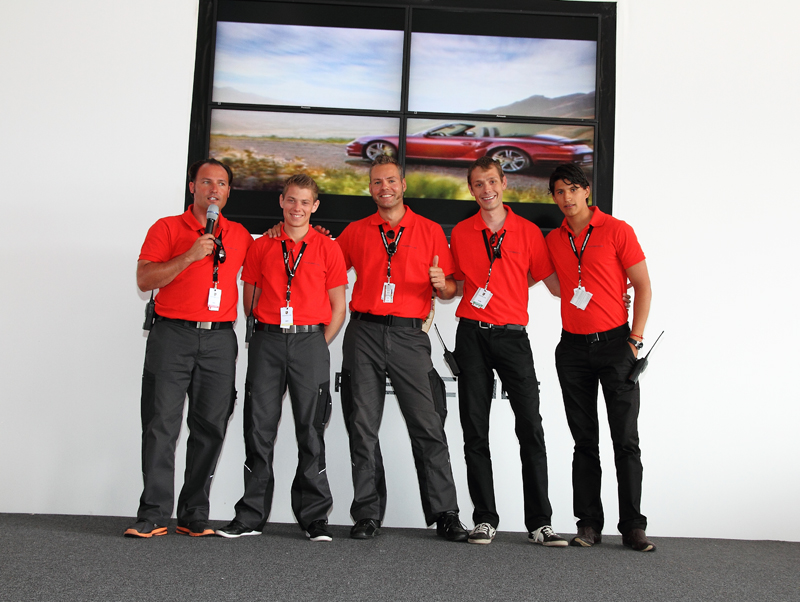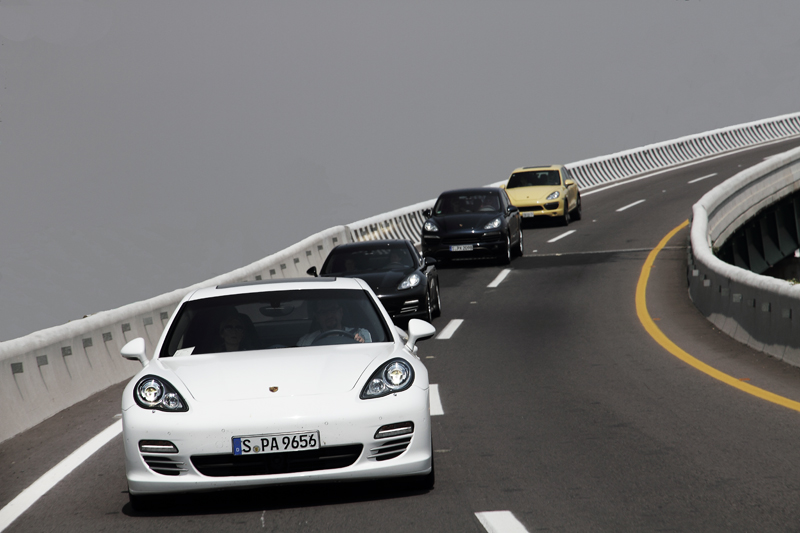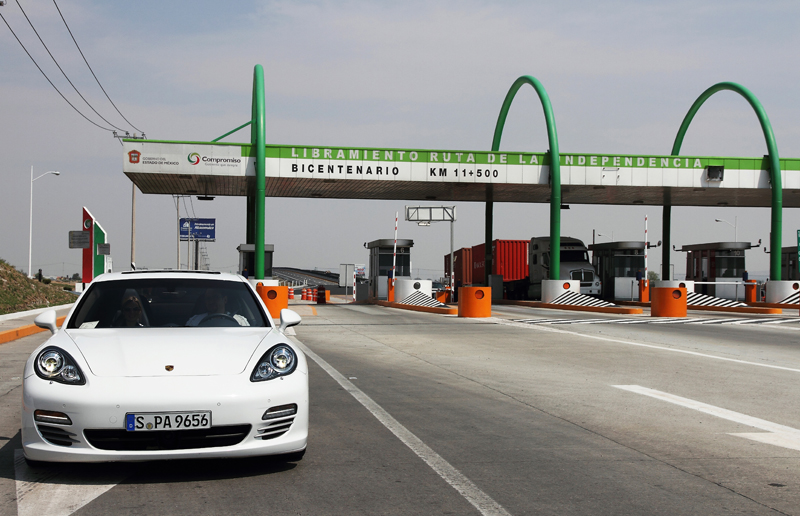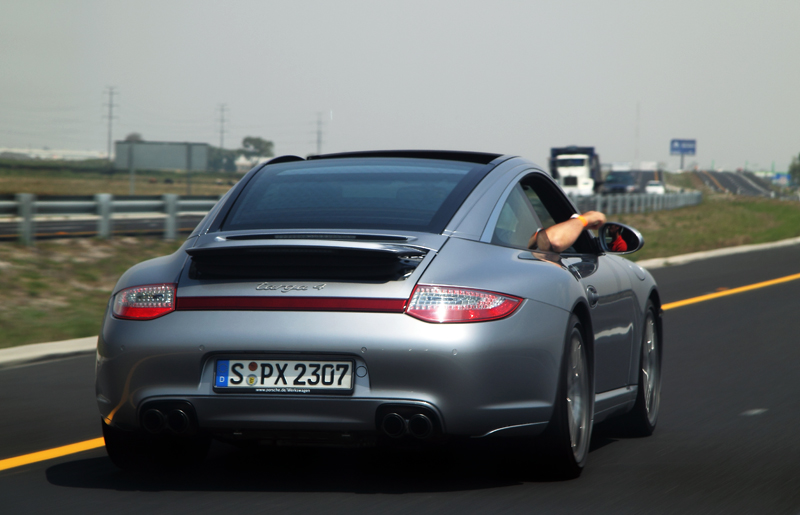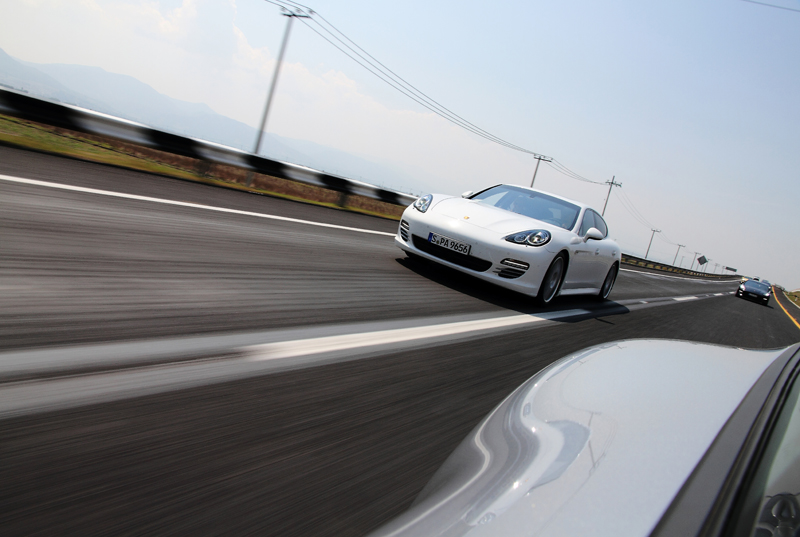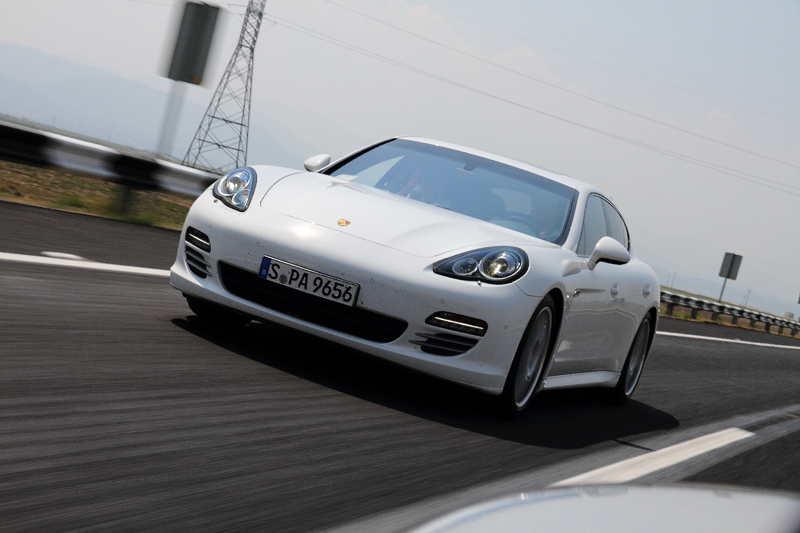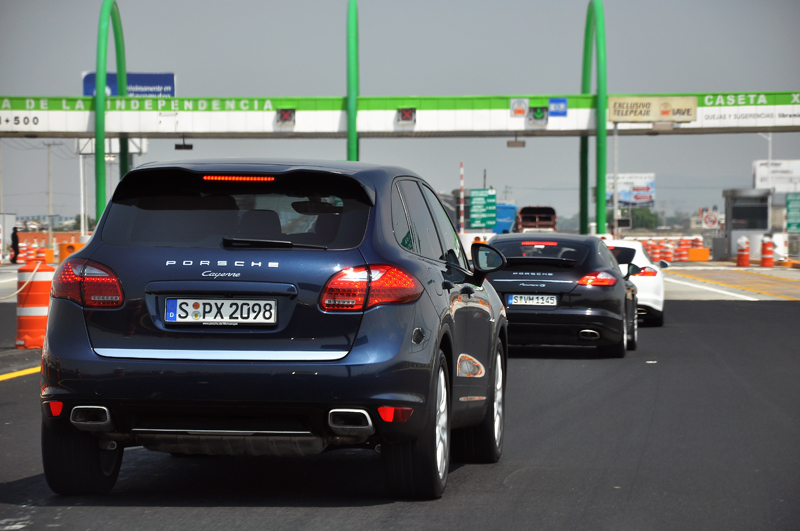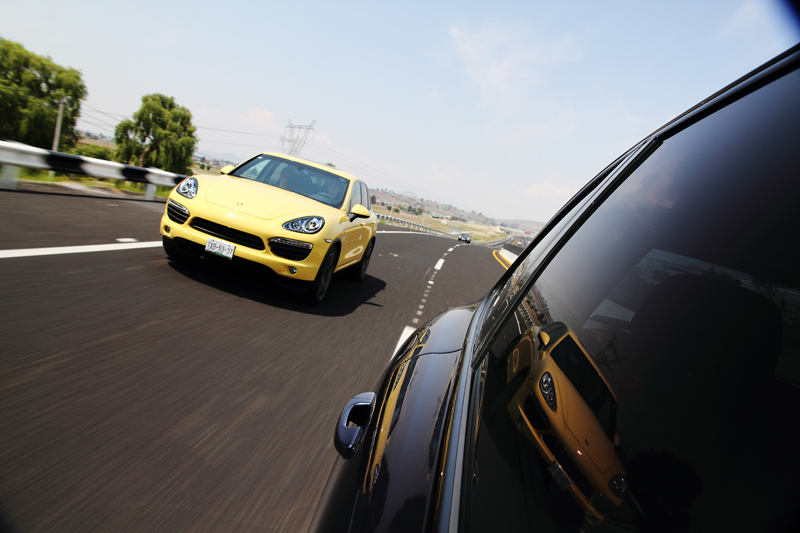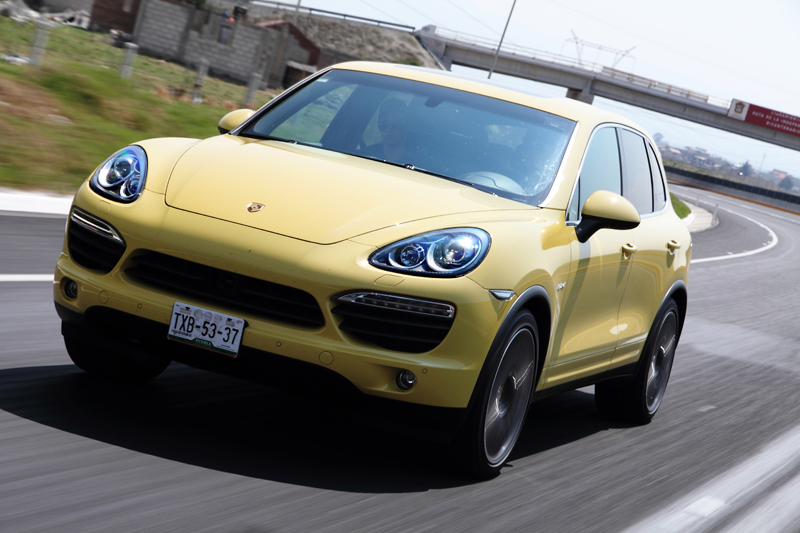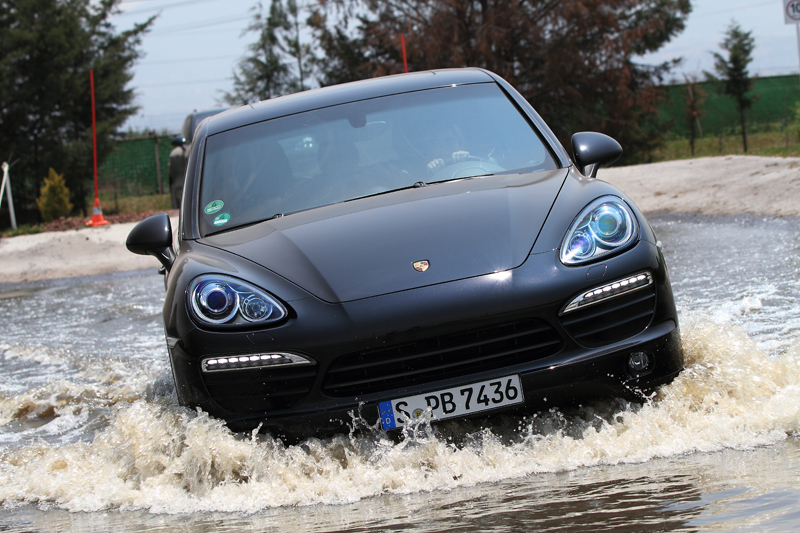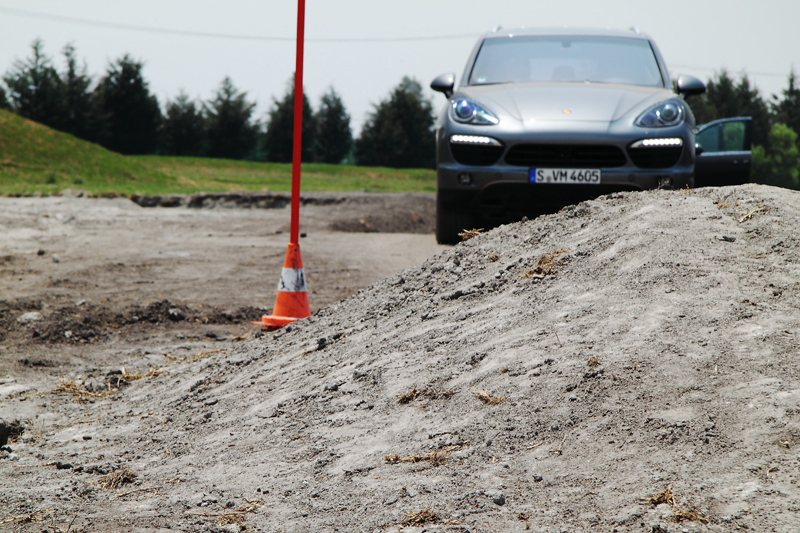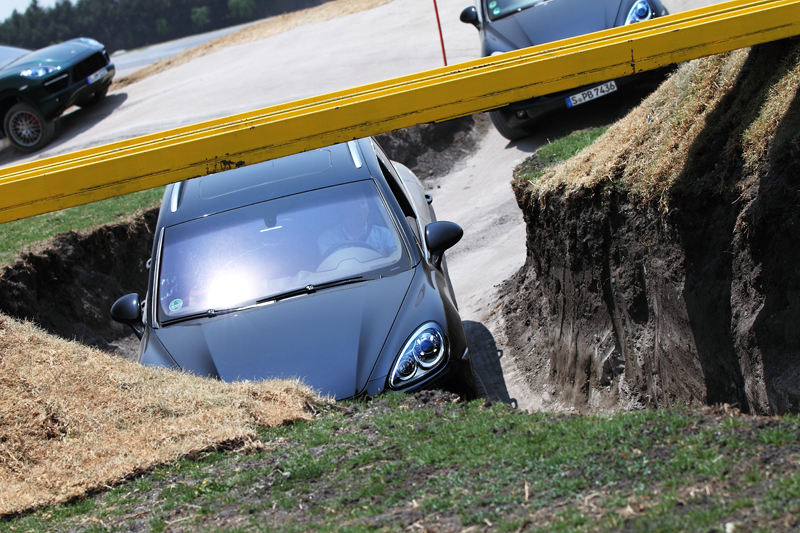 ...after the toll booth we had an open road to push our Porsche hard and start feeling some emotions!

...that is actually me riding shot gun in the Targa for one reason and one reason only... check it out!

whoa! emotions at well over 200kph! magnificent shots by Frissen Photography!

I then jumped into the blue Cayenne and...

...the off road course was complicated but the Cayenne did it with ease...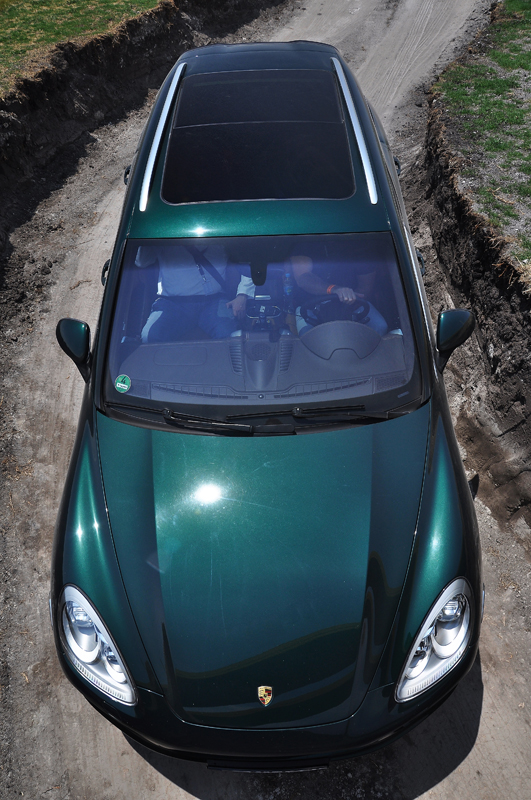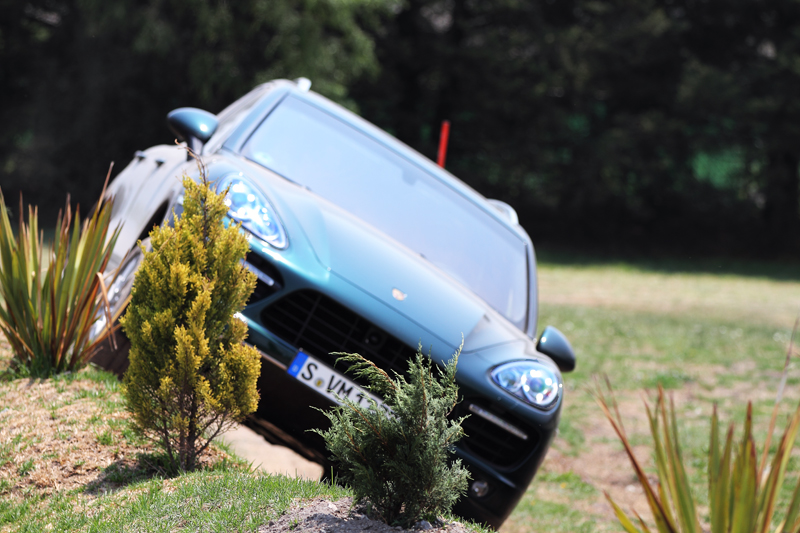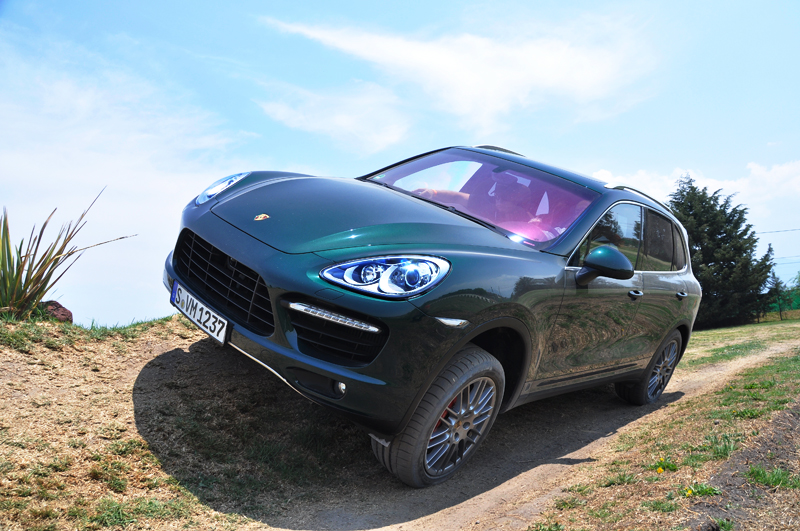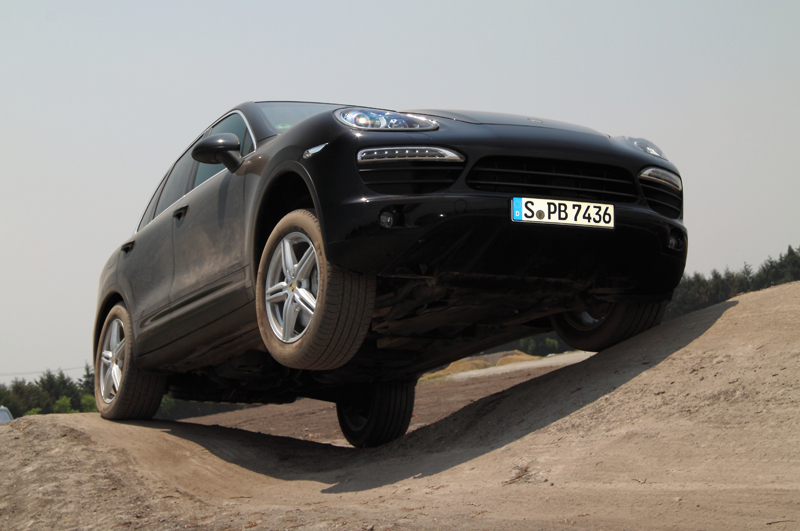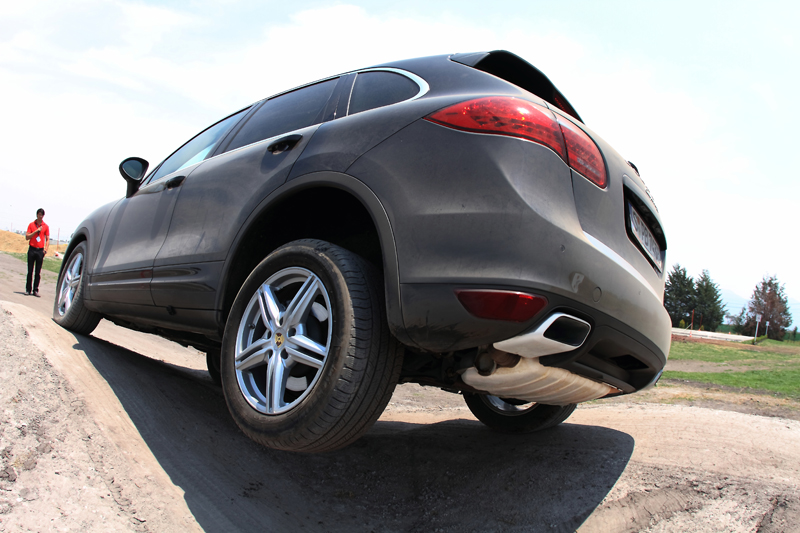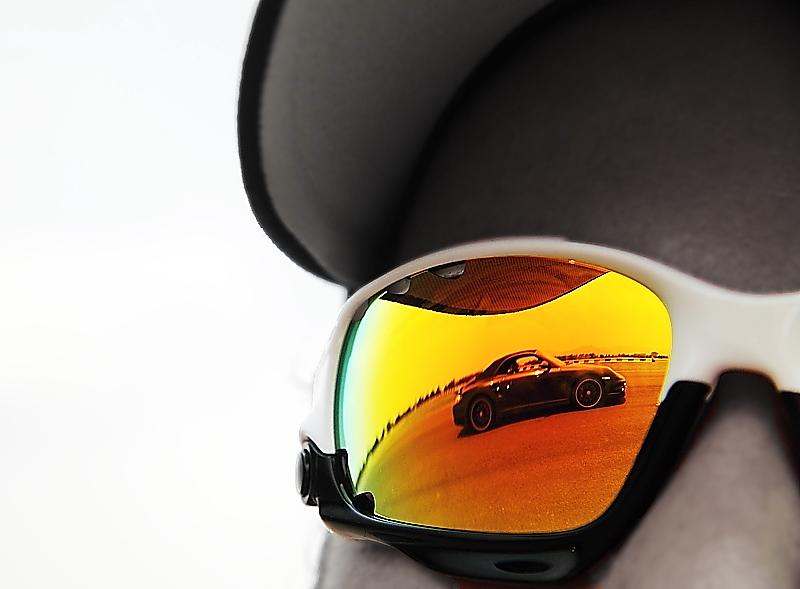 ...we shot and enjoyed the Cayenne from every angle on the off road course, simply magnificent!

...after we took care of the artsy shot it was time for some action...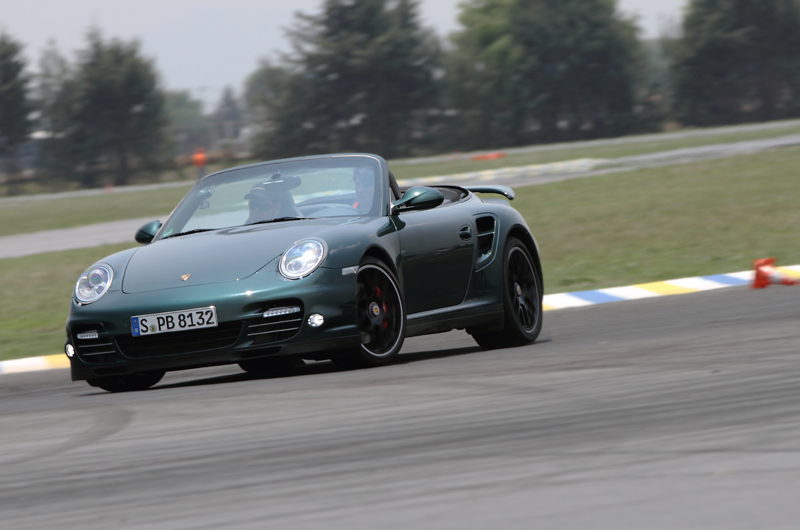 ...whoa! as expected any sideways Porsche brings not one but many emotions!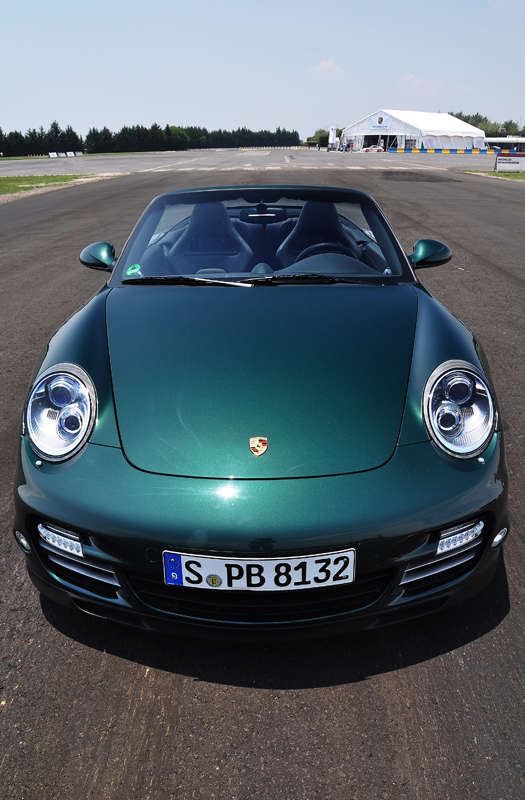 ...but let's go back to the beginning where we found a clean and quite capable Turbo Cab with some very nice and up to the task bucket seats...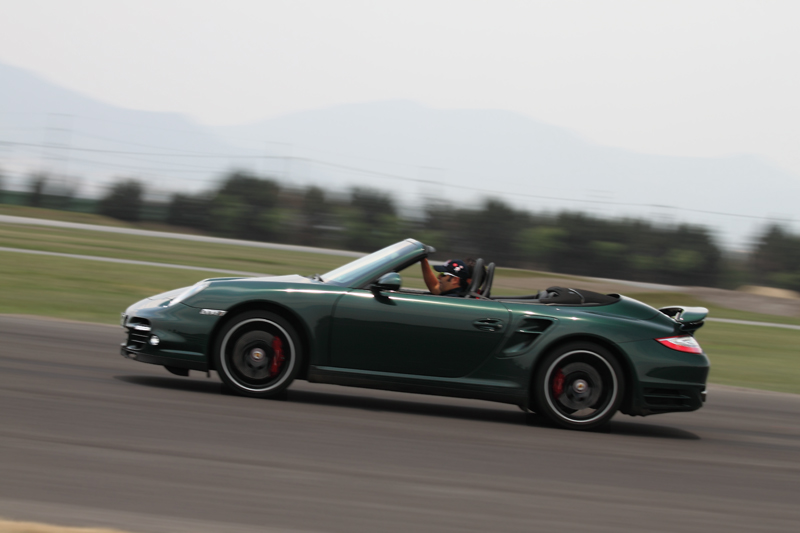 ...first you had to accelerate hard like I personally show here... and then...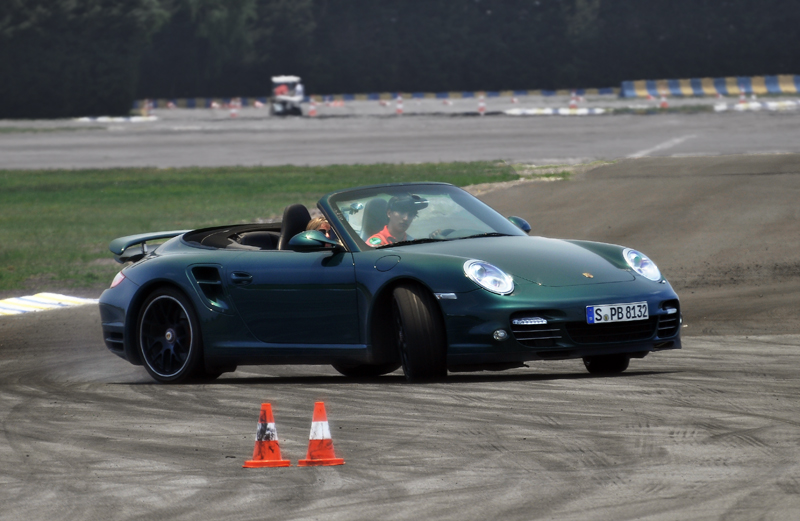 ...sideways and with control... quite easy really...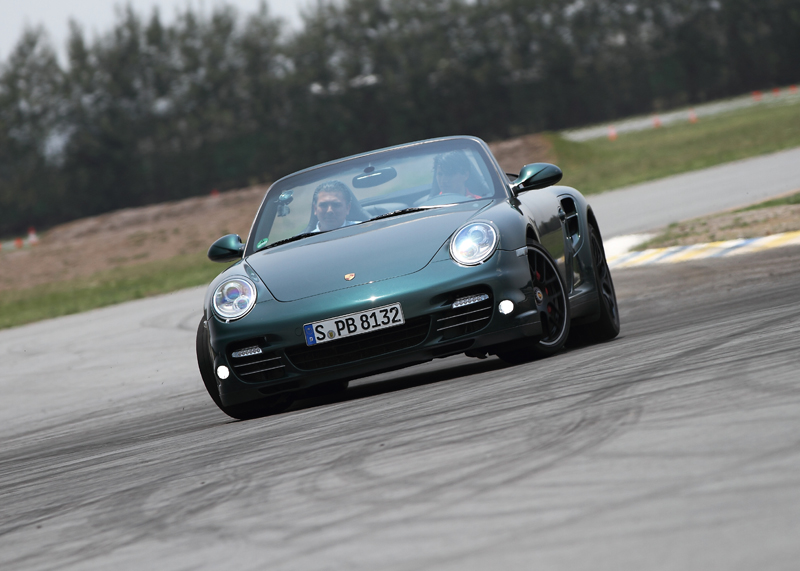 ...and again... and again... and again... whoa! fun!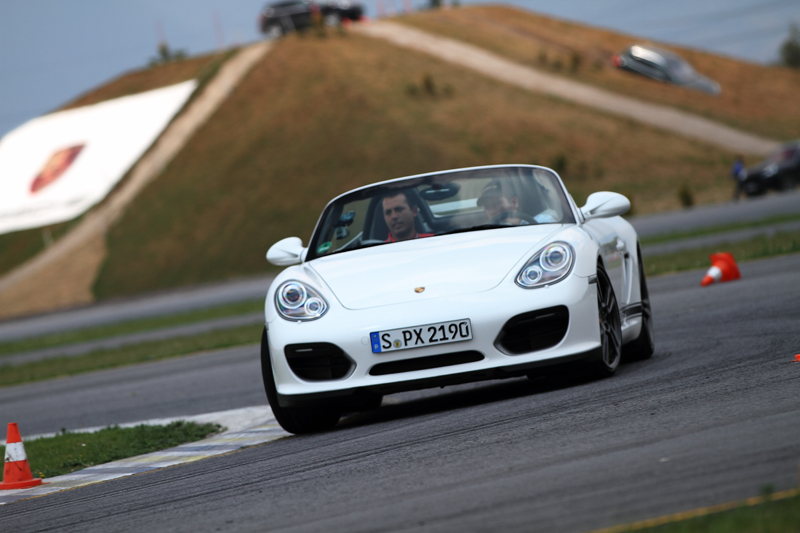 ...if you want to taste or fully experience the handling of a Porsche, perhaps a well done auto-X course is the best way... here at the PWRS not only the auto-X course is magnificent but it is also a competition to determine the fastest driver of the day... on a side note this shot is also magnificent... Boxster Spyder pushing hard, Cayennes working in the back... Frissen Photography, yes...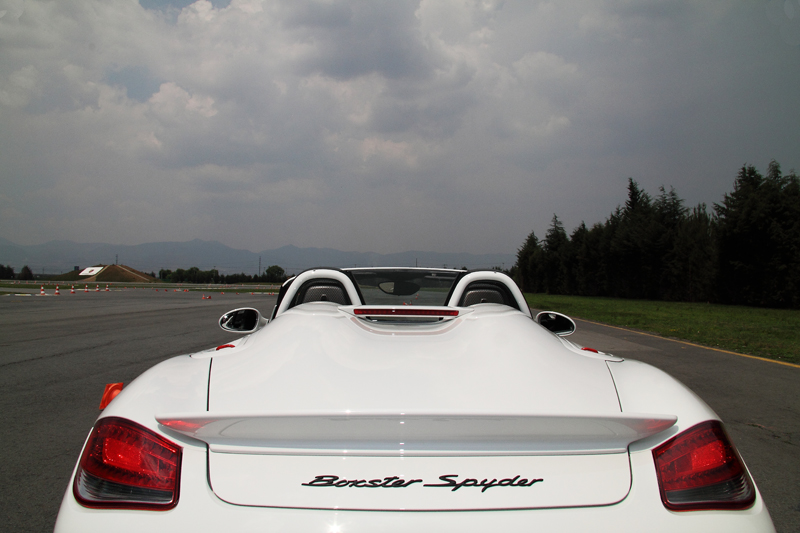 ...on the artsy shot by Mary, One Boxster Spyder & One Open Track!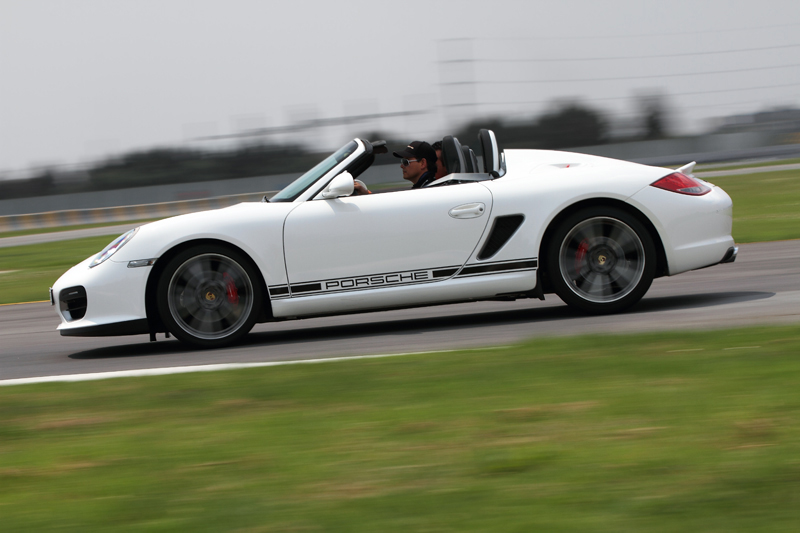 ...Mr. Robles President of The Porsche Club Mexico showing a sublime driving style...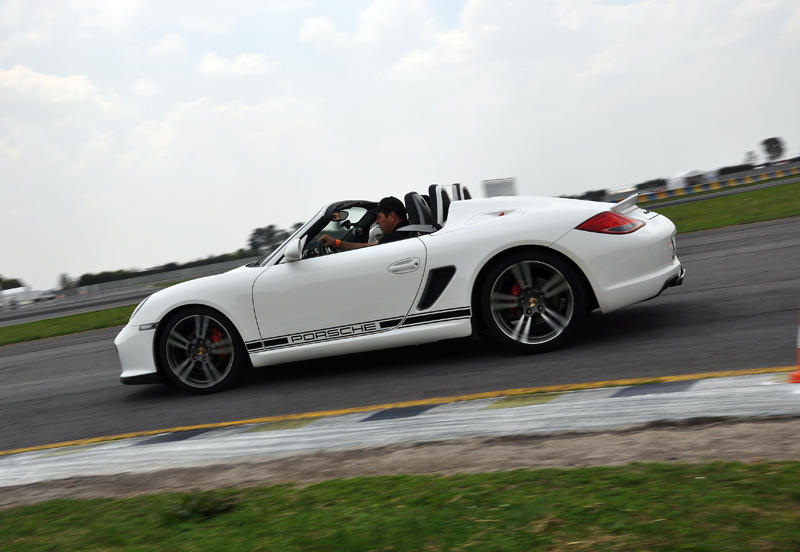 ...our very own Bayito, President of The Porsche Club Puebla displaying his usual more coarse driving style...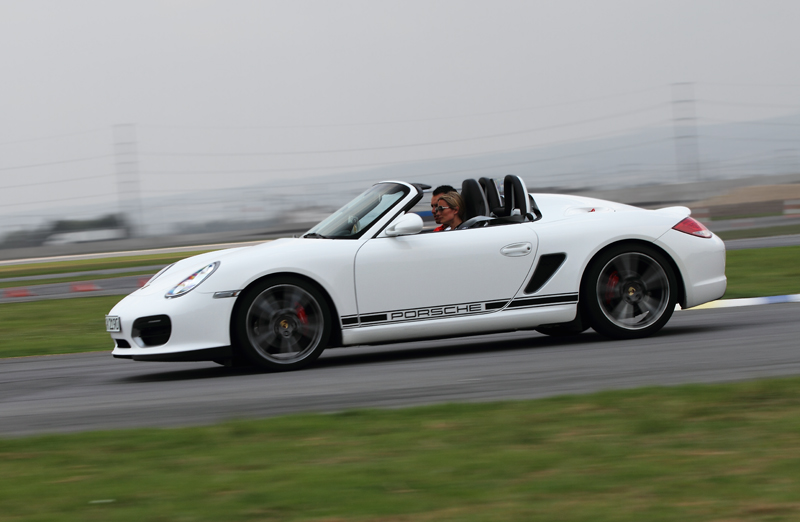 ...voted unanimously by all instructors Mary won "The Best Driving Style" style award... expected nothing less from a Frissen Racing team member... as we at Frissen Racing pursue driving perfection!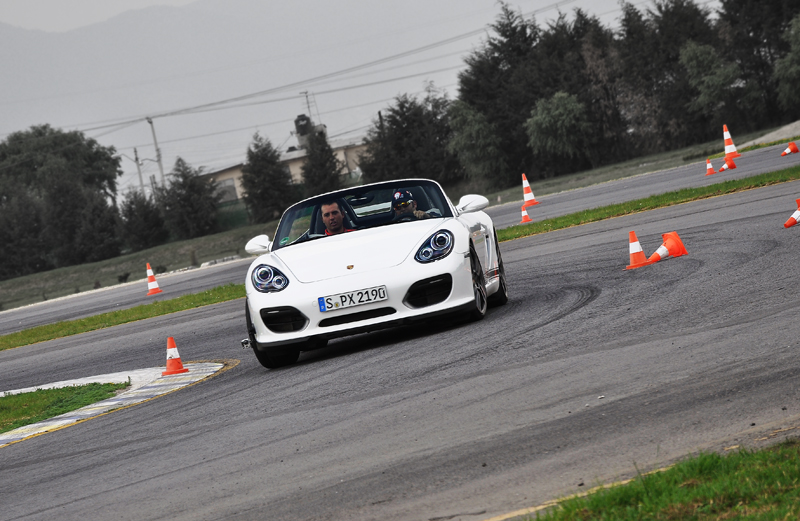 ...here I am doing what I do best... drive fast... fast enough to be fastest of the day... not an easy task considering I was shooting photos as well as video and running back and forth moving the GoPro camera... as everyone else I only got 3 chances to an unknown course yet accomplishing instructor times... talk about multitasking... :/

...amazing how the Boxster Spyder did the course time and time again under full pressure but always displaying full performance... Porsche cars are magnificent no doubt! The sensations you obtain from a Porsche, the unequalled performance and precision handling are unbeatable! whoa!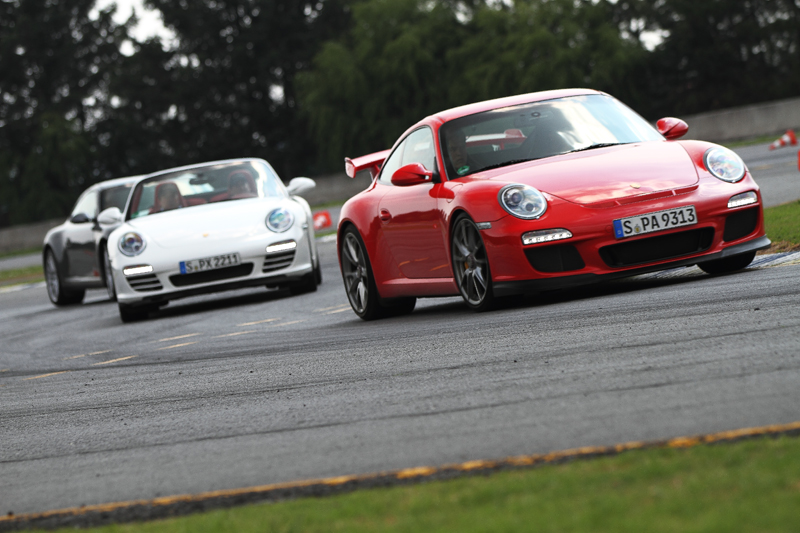 ...moving on to the full blown track we had a nice choice of Porsches to choose from... Porsche exemplary behavior on the track made this part of the PWRS fun, fun, fun!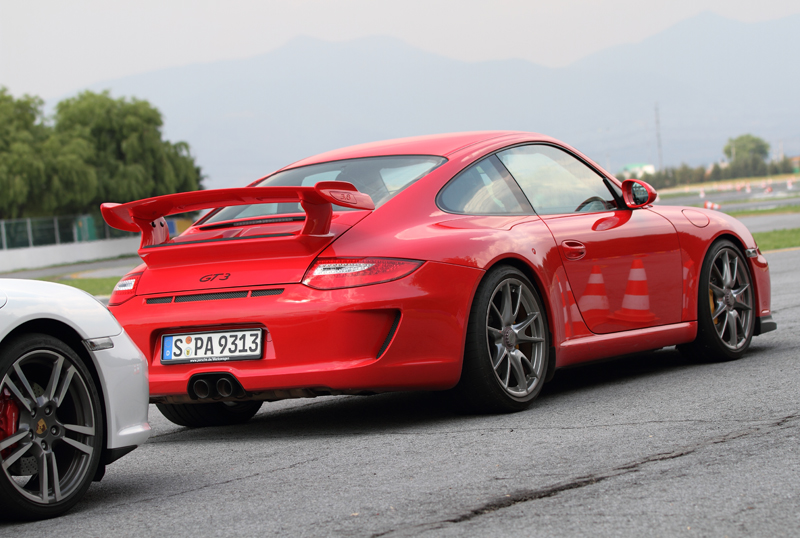 ...it is unlikely that you may find a car that gives more sensations, speed and emotions than the Porsche 911 GT3... it is simply a magnificent machine and if you can then you must, trust me... this is the one I waited all day to drive and now its here for me... whoooa!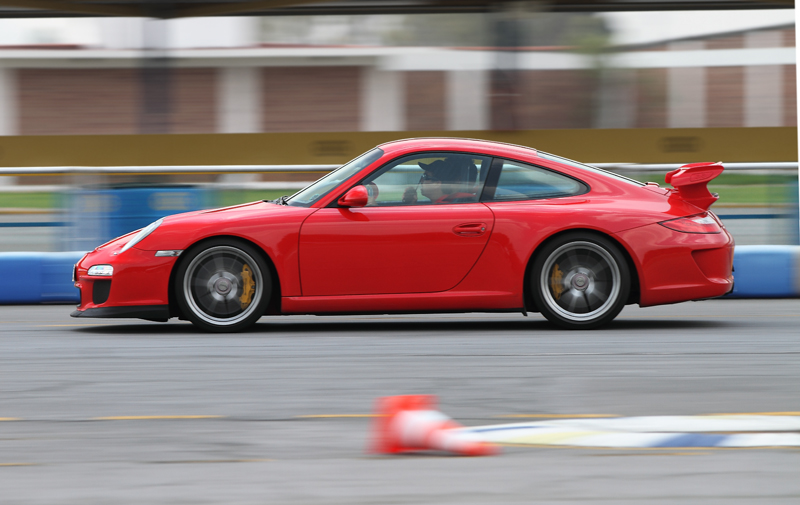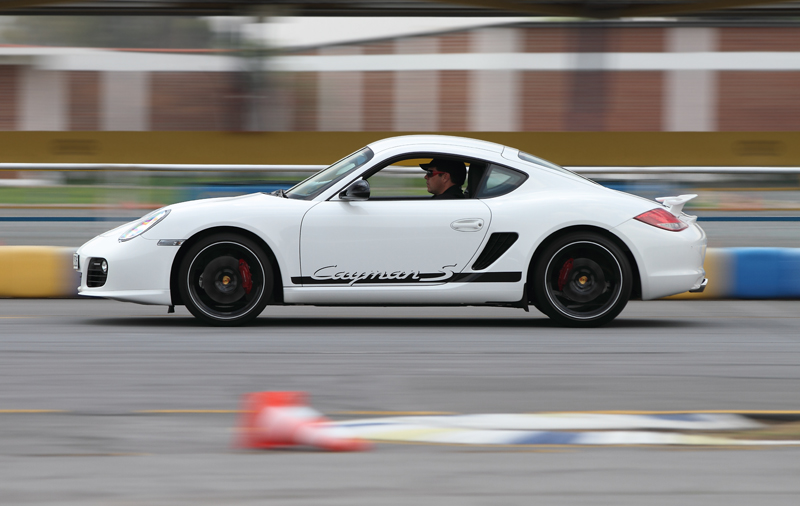 ...President Bayito who is also Ambassador of the brand in Mexico testing the Cayman S... despite a heavy competition in this segment once again Porsche raises the bar by simply putting the engine in the middle making the Cayman S to handle like a charm... overall the Cayman S is simply magnificent...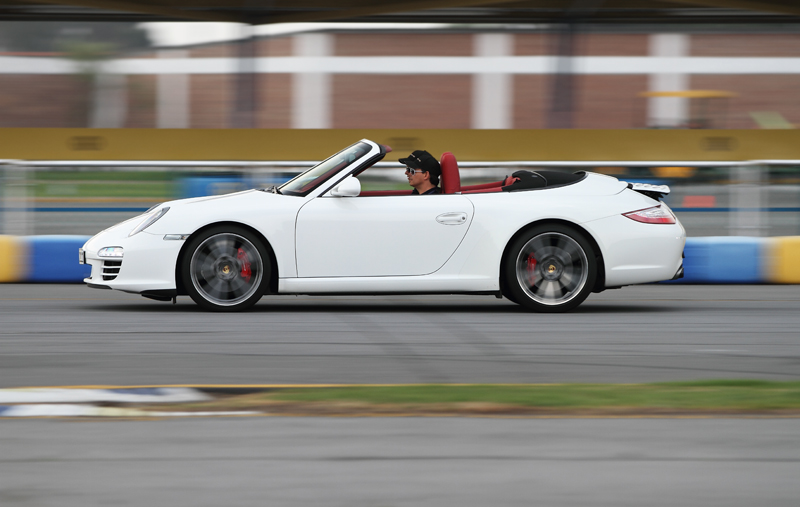 ...perhaps I should have done just like President Robles, driving the Cab first because coming from the GTS coupe made the Cab IMOV quite bland and even a handful at the limit... by no means this is a boulevardier car, it continues to be sports performance car yet in this segment I see the competition close, as easy as saying that perhaps a Boxster Spyder is more rewarding than a 911 cab yet this Cab offers the 911 charm... not disappointed but not fully my cup of tea... exactly the point of the PWRS find your own Porsche!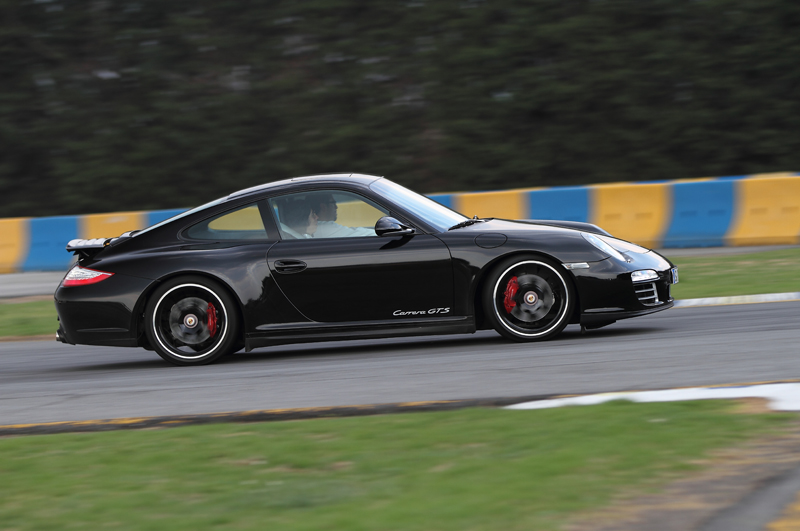 ...amazing!!! if you want the full 911 experience simply get a GTS, this four seats 911 with almost GT3 handling will cut the cheese in any way or form... this is it... and Porsche made us wait a long time for this car... widebody RWD with all the tricks Porsche engineers could possibly put in... the result is amazing, full 911 feel and experience...if I had to drive one car from the PWRS home this would be it!!!

...the entire camera crew at work... Mary took over the Cayman S to do an in-car driving video, Jefe Manu known to us as "fotitos" is taking care of photos + video inside while I work the outside shots... talk about teamwork and multitasking! :)

Photos by:

Frissen Gutierrez

Jefe Manu

Mary G

Video:

Produced by: Bayo TV

Directed by: Frissen Gutierrez

Edited by: Jefe Manu/Bayo TV

Video:

Cameras: Frissen Gutierrez

& Jefe Manu

Special Segments: Adrenalina Abordo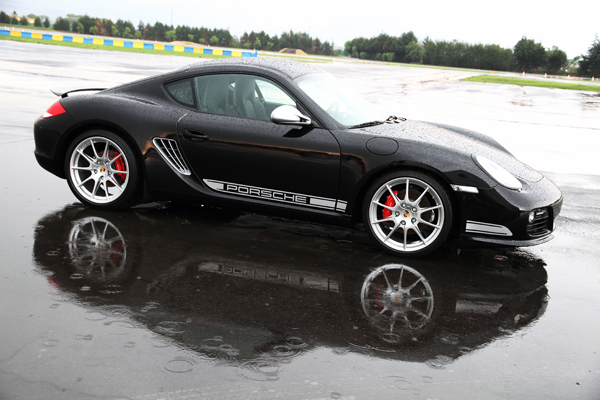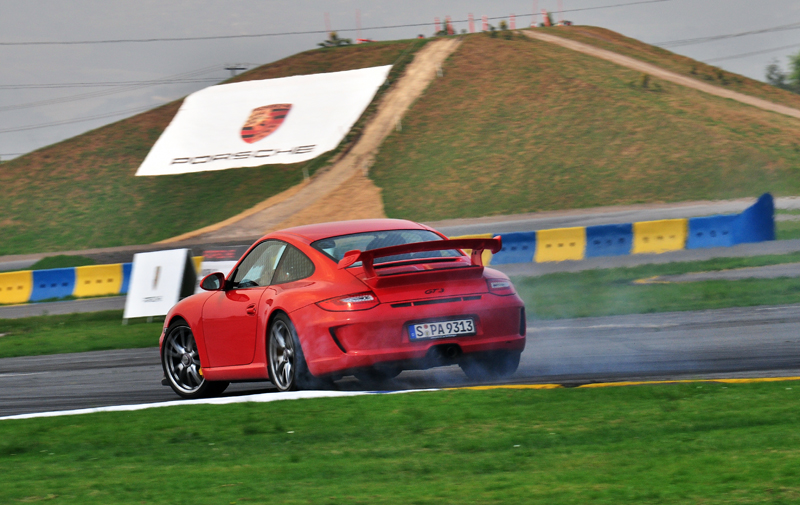 ...the day ended with Porsches sideways... simply awesome!

...time to pack our stuff and head home...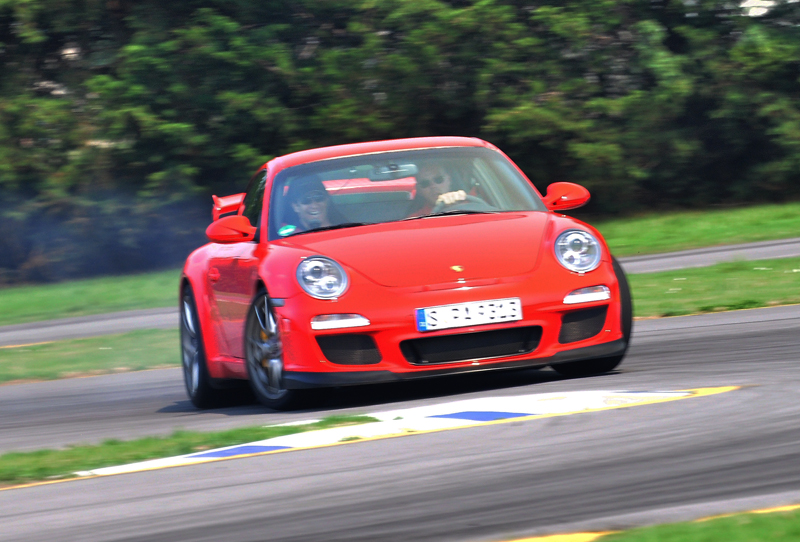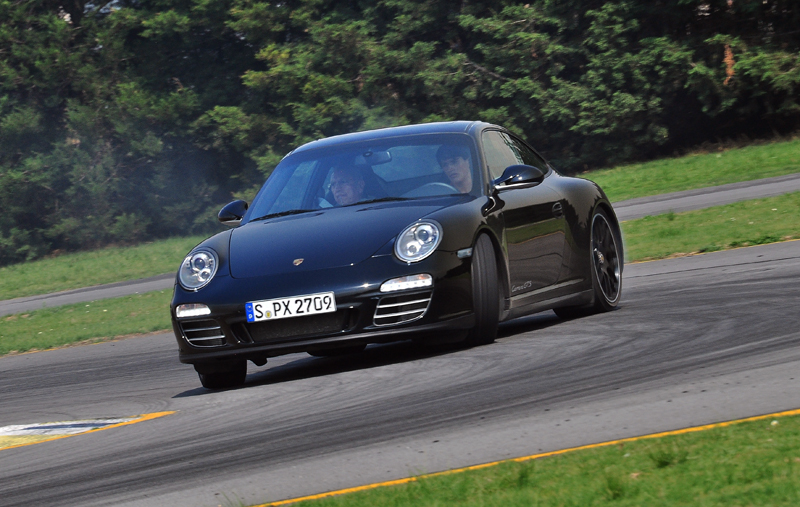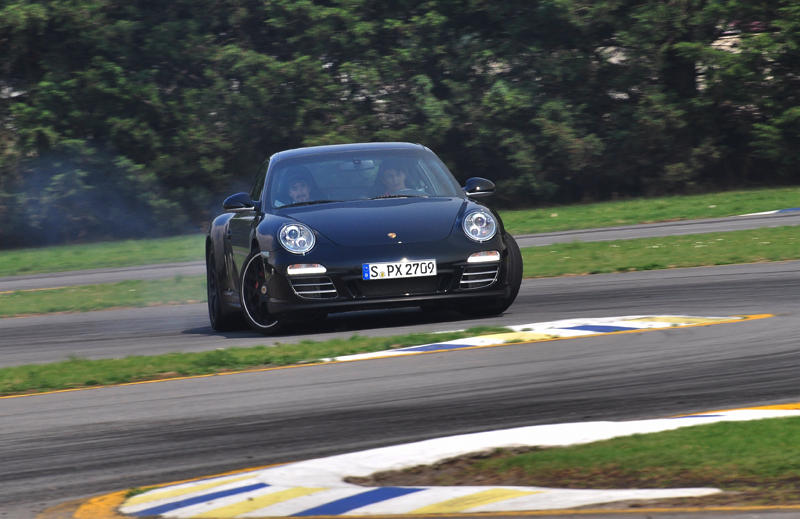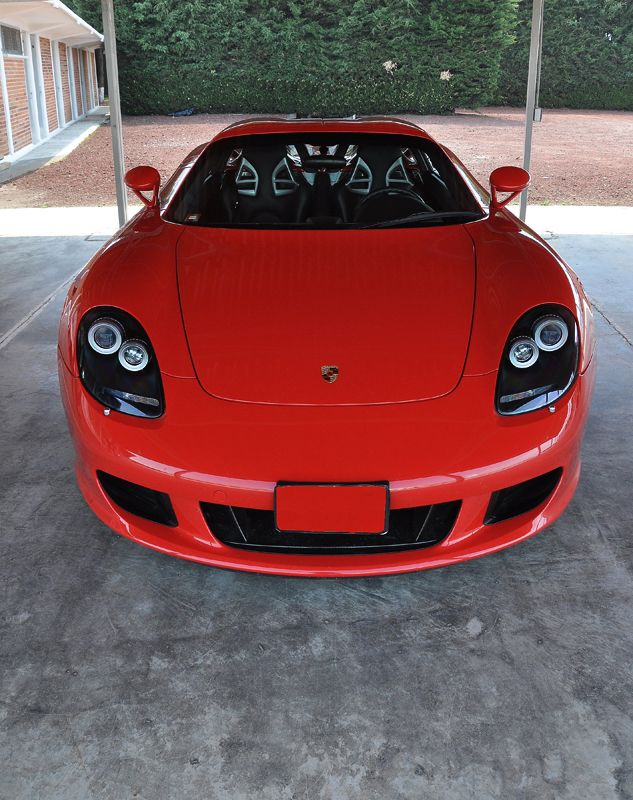 ...Porsches can certainly create many emotions...

...happiness and laughter... joy!

...fear... trust...knowing you are in the best car in world...

...satisfaction... Porsche... many emotions...

Porsche, One Brand Many Emotions the video... our very first production, enjoy!