IPOC INDEPENDENT PORSCHE OWNERS CLUB

Newsletter 93 Porsche Sport Driving School Mexico 2011

Porsche de Mexico brought once again the Porsche Sport Driving School for all Porsche Owners to enhance their driving skills and ultimately enjoy their Porsches in a controlled environment.

This Porsche-A-Ton changed venue to homeground and for the first time the Autodromo Miguel E. Abed was used to host the PSDS. The intricate track proved to be a challenge for students as it presents the most difficult double, triple apex, off camber corners in our country, perhaps the most fun PSDS students ever had.

As for me, well, I was given the Super Duper VIP treatment where I could shoot from anywhere in the track and drive as I please using either my own Porsches or perhaps try a few from the factory =) obviously the results show with some close to magnificent shots... but enough talk and...

...let's check out the action!!!

As usual Porsche de Mexico did a magnificent job organizing the PSDS. If you own a Porsche and want to use it as intended perhaps attending the PSDS is a good idea. For more info:

I would like to thank everyone at PdM, specially Fernando Romo and Stephane for the royal treatment.

You may also join the Porsche Club Puebla in their exciting driving events, info at:

¡¡¡ VIVE TU PORSCHE AL MAXIMO !!!

Frissen Gutierrez

Porsche Specialist & Porsche Owner since 1992

MkI 997 GT3RS entered this fast and elite group...

A myriad of Carreras of all sorts entered the PSDS... this one was simply exquisite with its Tequipment Aerokit + OEM GT3 wheels and rear bumper... the central protruding exhaust emanated a high note... at first I thought it was a GT3 yet a closer look indicated me it was a Carrera S, I know, I know the interior should have been the first hint yet I remember 996 GT3's could be spec'd with NBL interior... nonetheless magnificent!

Gators were dime a dozen at the PSDS from the mere 2.7 to the R and everything in between even some modded examples attacked the track...

Time for me to have fun too...

...looking at all this action around the track gave the urge to jump into my own Boxster and do a few laps of my own...

...hot into the corner and change of lanes... tremendous control and not even touching a cone!!!

Photos by:

Frissen Gutierrez

Mao Carrera

Nathan Alonso

Welcome to the Porsche Sport Driving School Mexico 2011...

...usually I cover every detail of the event yet for this time I decided to focus on the Porsches...

...participants were eager and ready... so...

The day started with some follow the leader exercises to learn braking points and correct trajectory...

...once students got the hang of it some decided to get close to the instructor... perhaps too close... this marked the next step...

...it was time to let them fly solo... yet instructors seemed a bit preoccupied specially in the first laps...

Leading the group a pair of very fast GT3's...

...on the chase a magnificent Ruf 993TT...

I was glad to finally catch this Macadamia Targa 4S somehow it proved almost impossible to photograph well in action... and so here it comes just to find this...

...just coming out of the corner you find this guy doing this... and to make things even worse a change of lanes marked by orange cones :/ what is next?

...as usual everything was top notch and the Autodromo Miguel E. Abed proved to be a tremendous facility...

...other drivers were not as lucky...

...right after the hot laps were announced I hear an unfamiliar sound... I turn around and I see this... fast and on its way to the track!!!

Leading the hot laps was this magnificent GT2 RS...

...on the chase the quite fast Radical...

...at the other side of the track a flock of Porsches...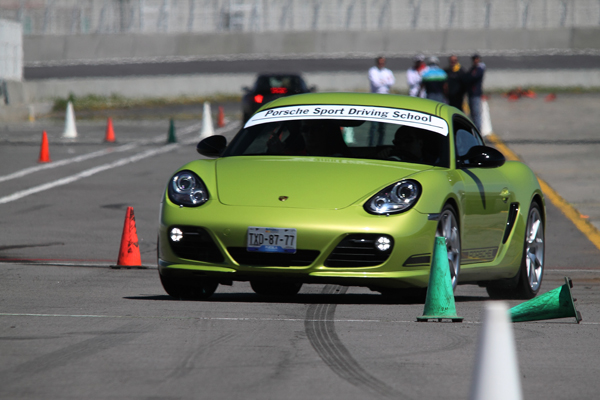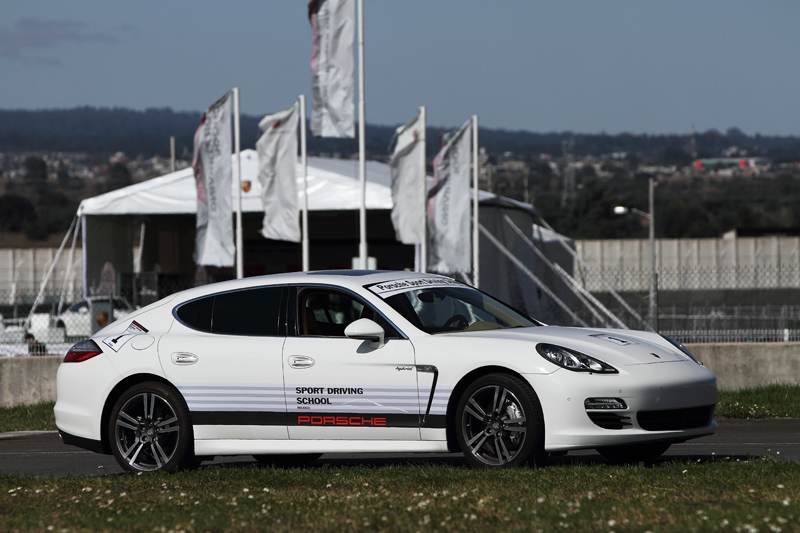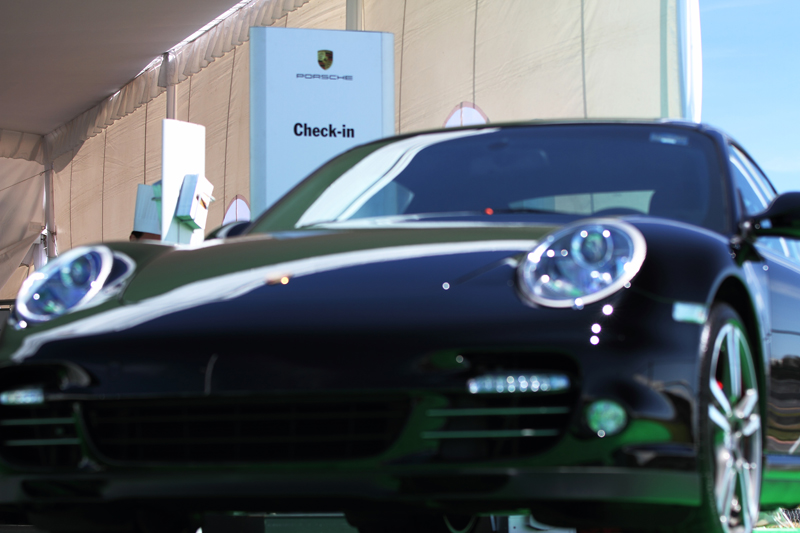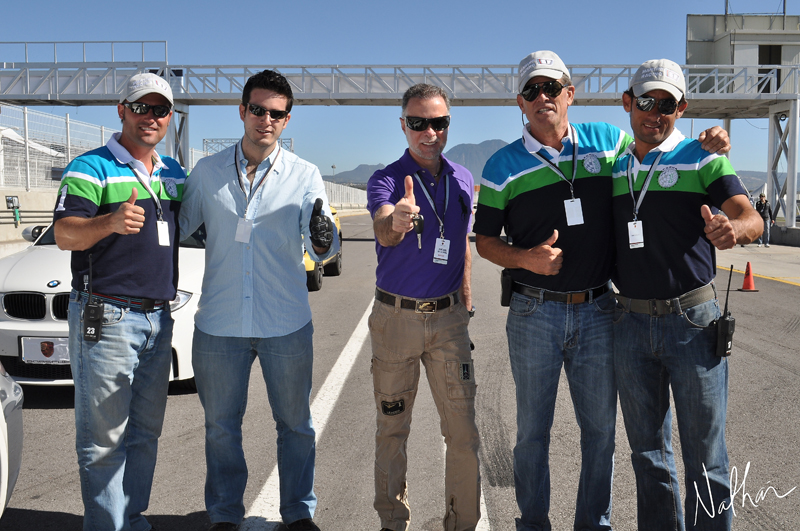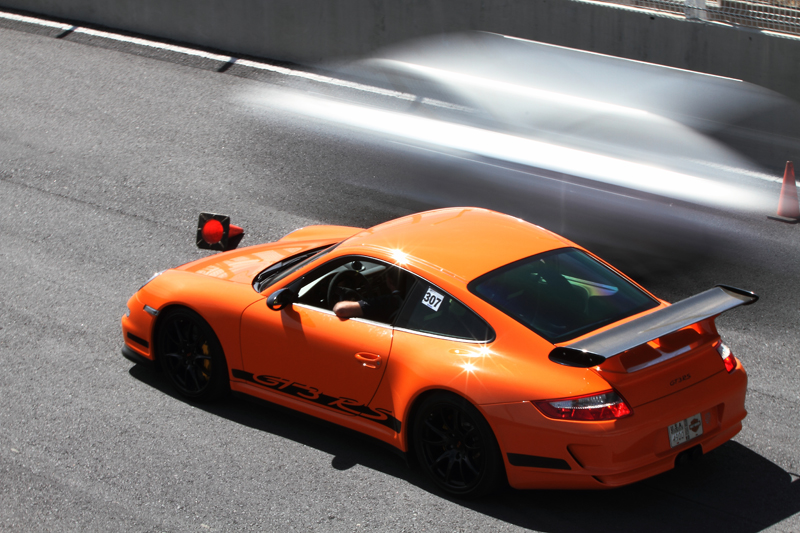 Exquisite shot just for starters and marking things to come...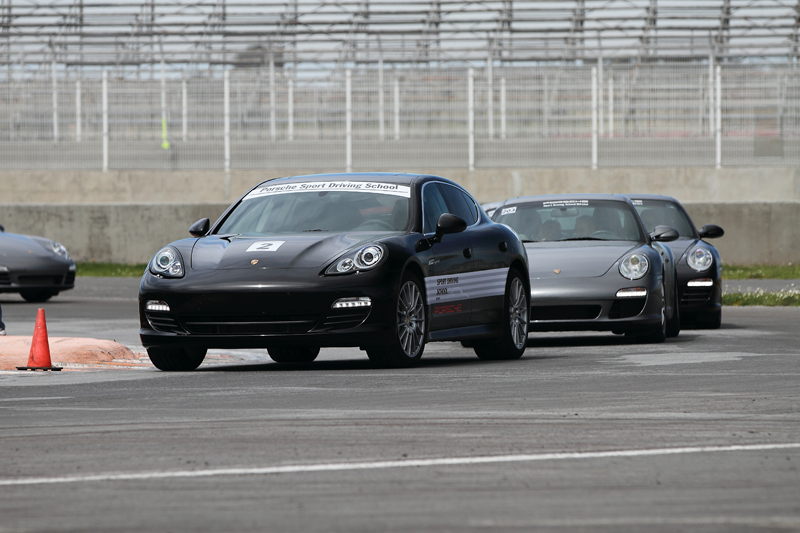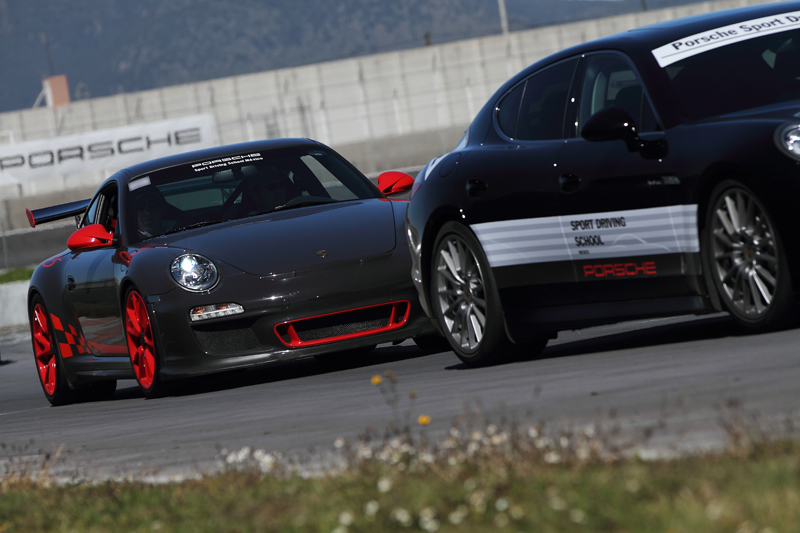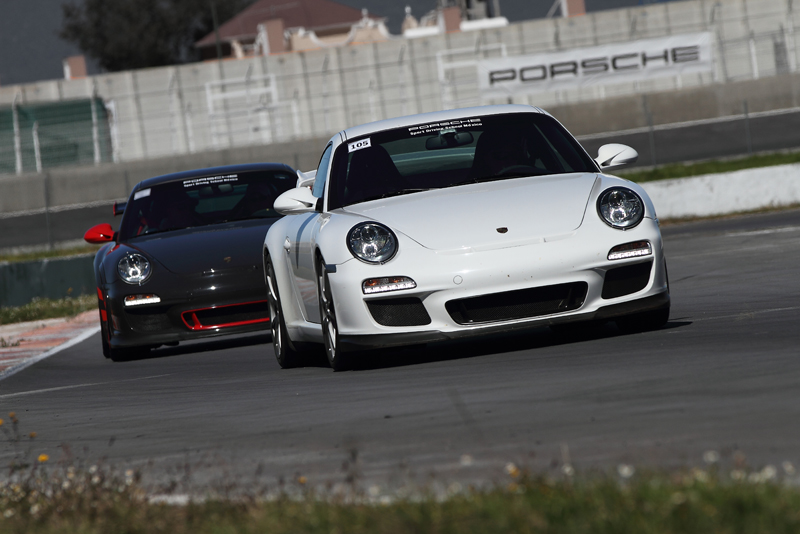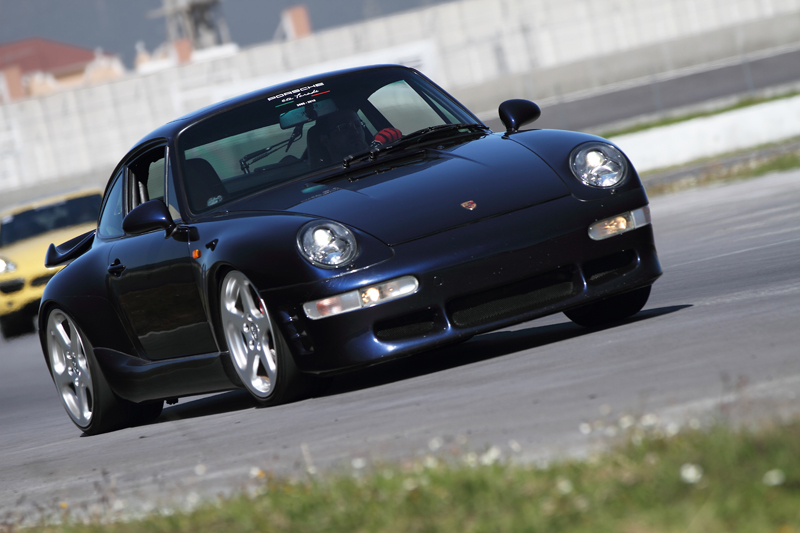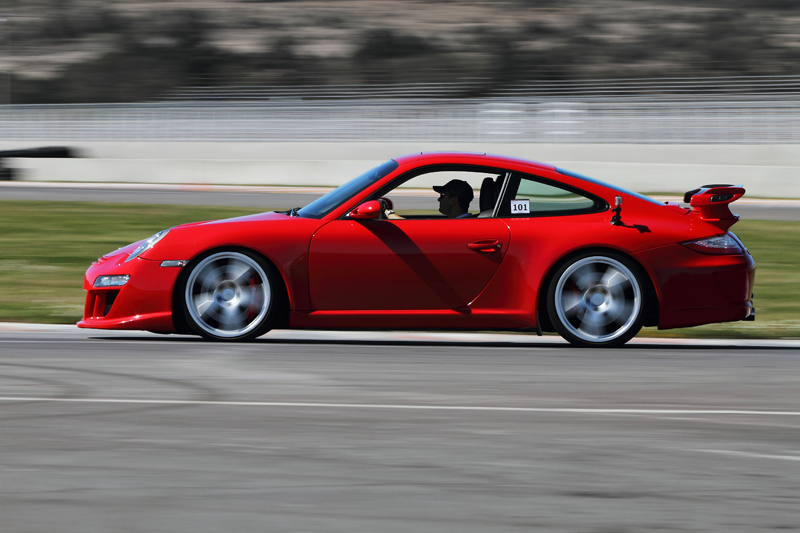 ...and a Ruf prepped GT3...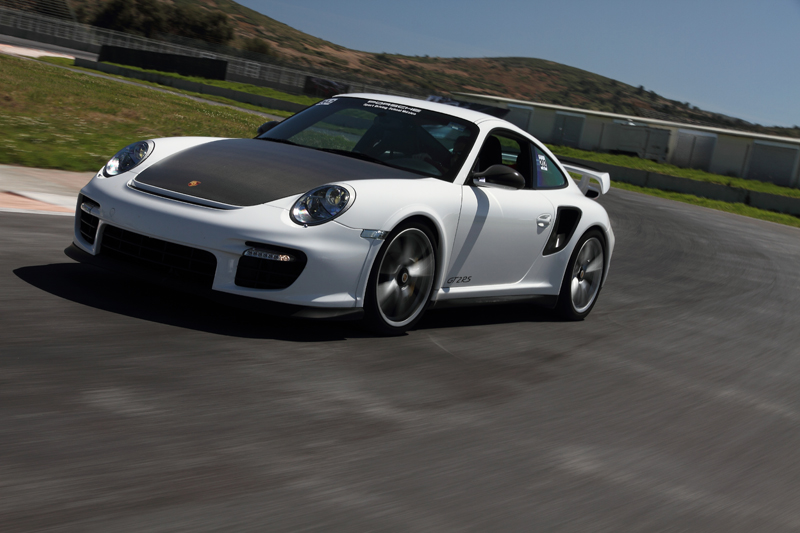 ...as fast as they come a GT2 RS enters the chase or should I say leaded the pack, whoa!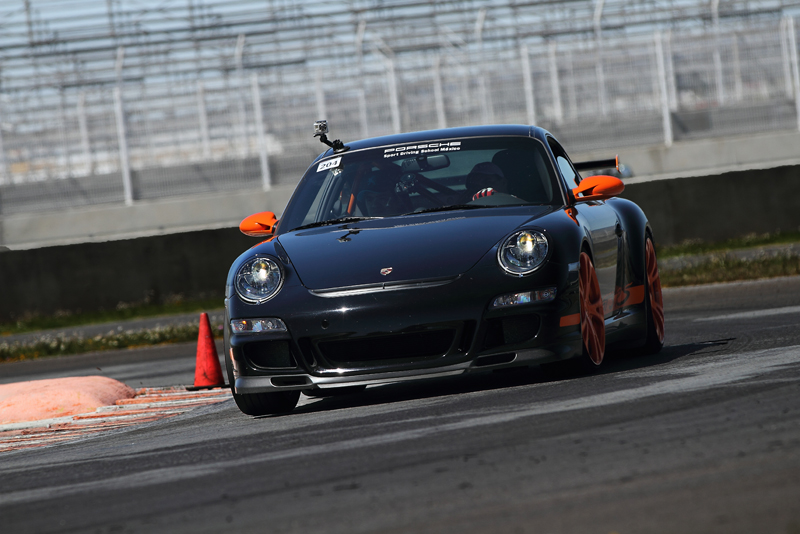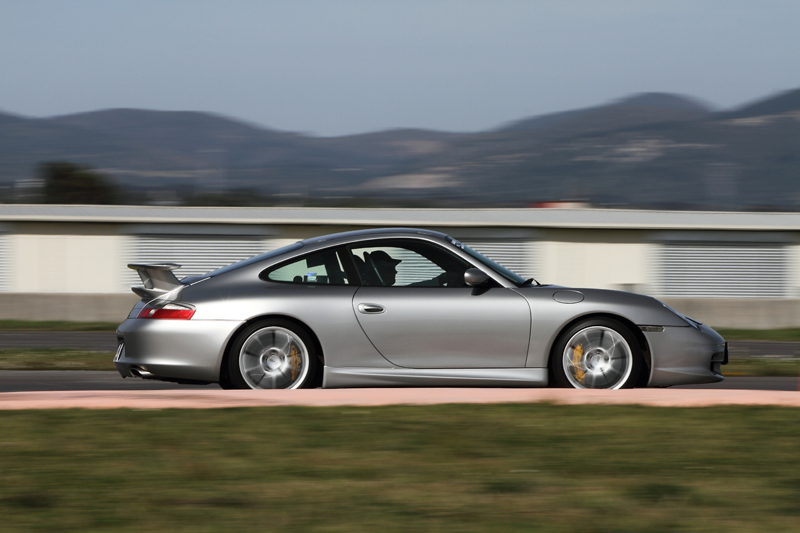 ...a facelift 996 GT3 also joined in... just look at those PCCB's!!! whoa!!!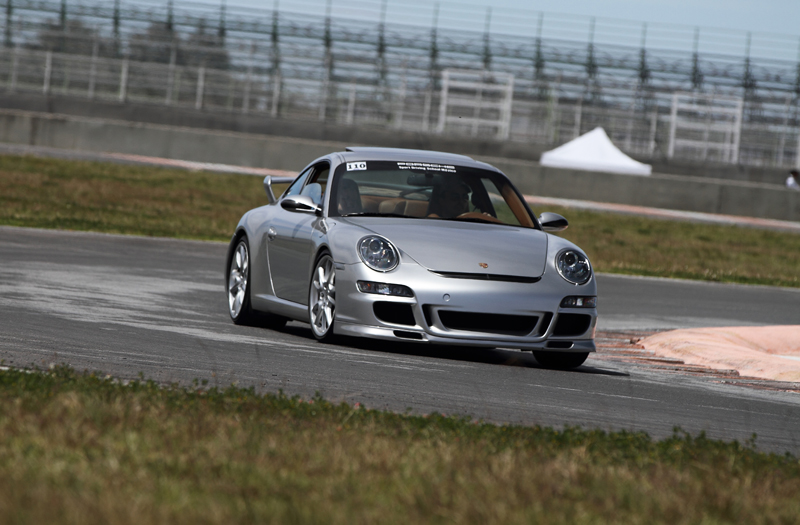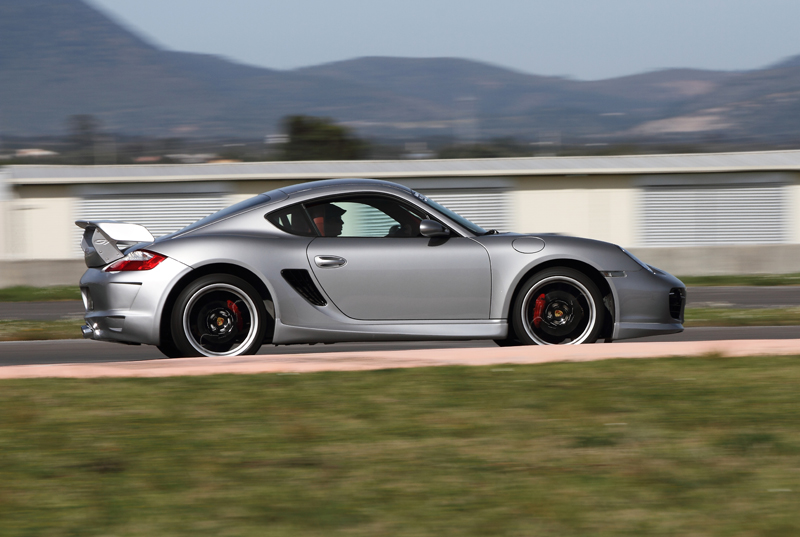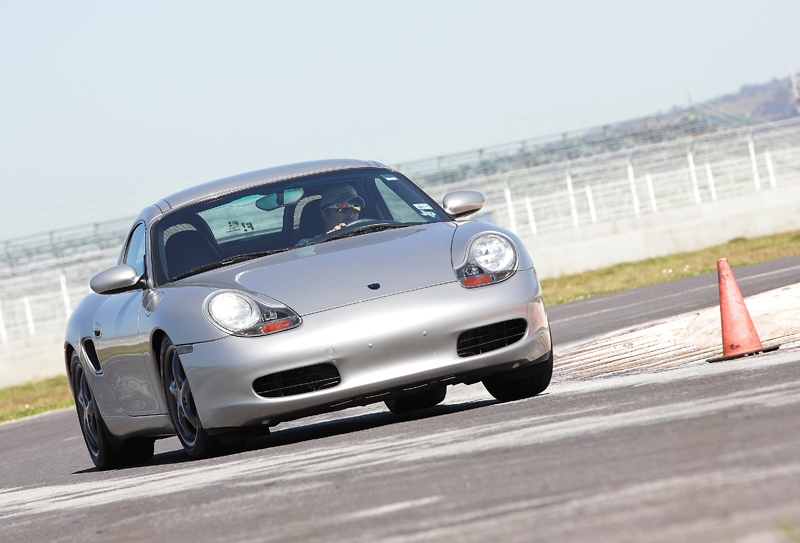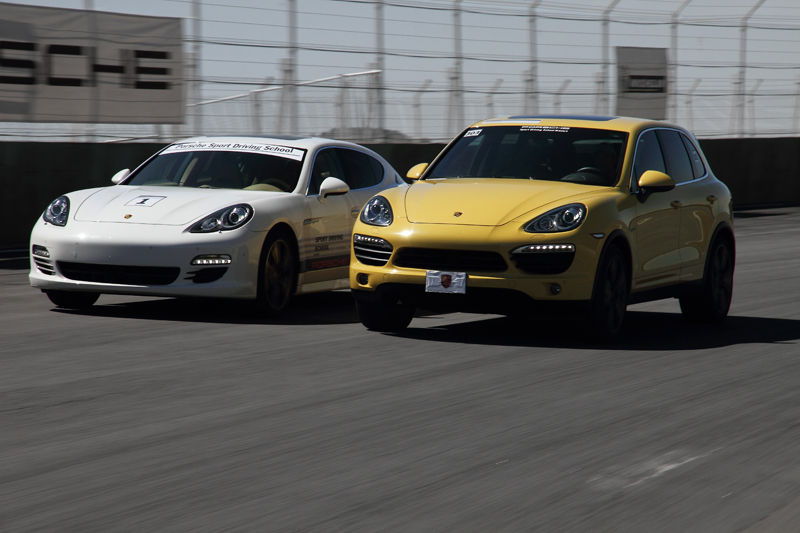 Hybrid and Diesel, Panamera and Cayenne were readily available for all participants to test all these new technologies... I catched these two new Porsches sweeping the track for a new exercise...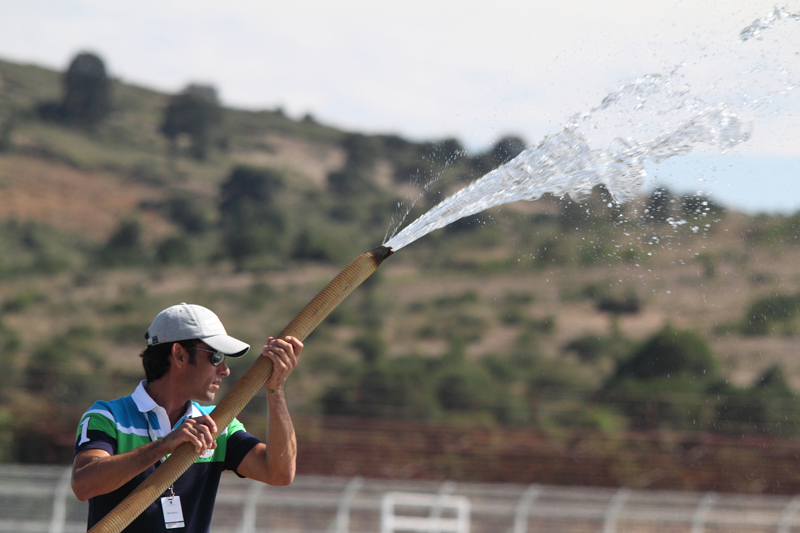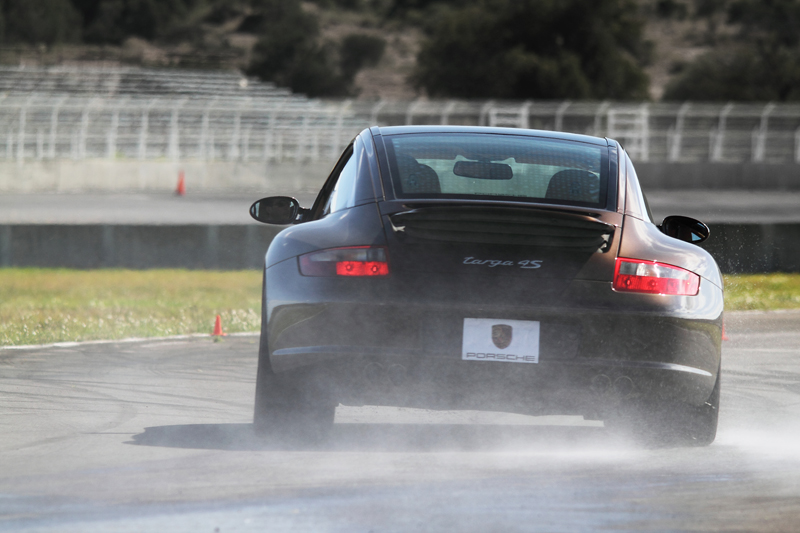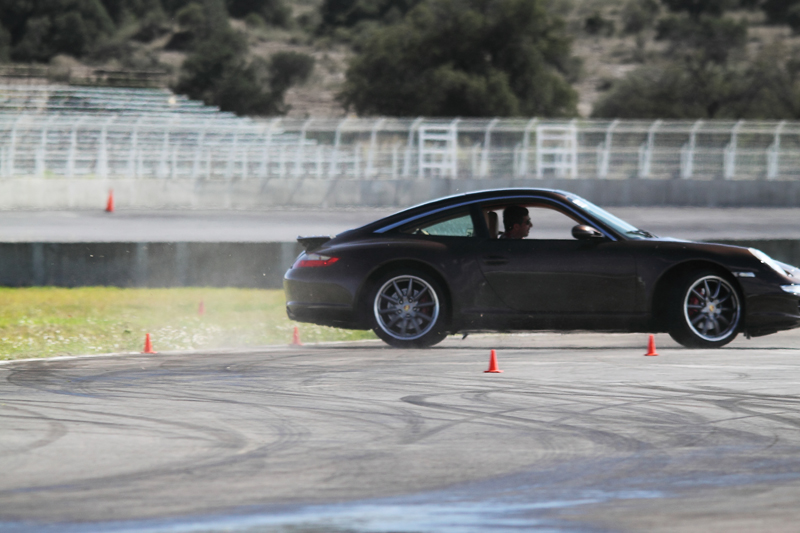 ...physics started to work against the driver... loss of traction, change of mass and touching the brakes proved a bit too much for the Targa and it goes into a spin...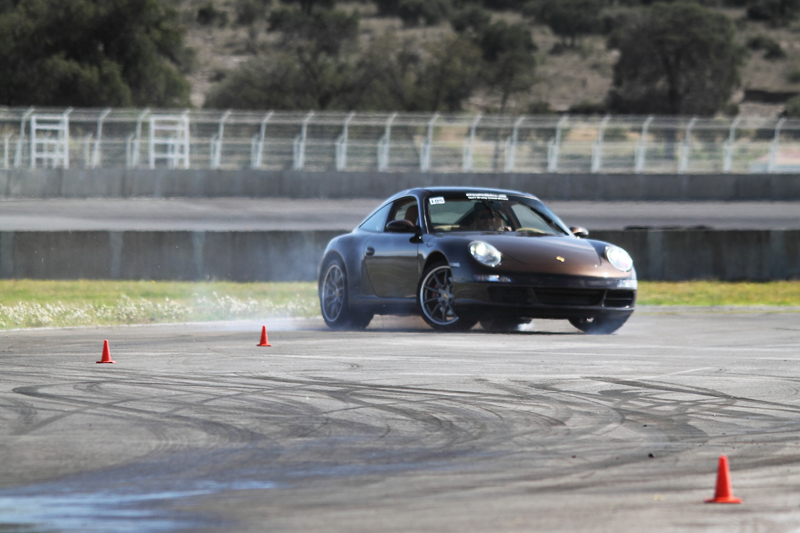 ...already lost into a spin, driver knows it and smiles for the ride...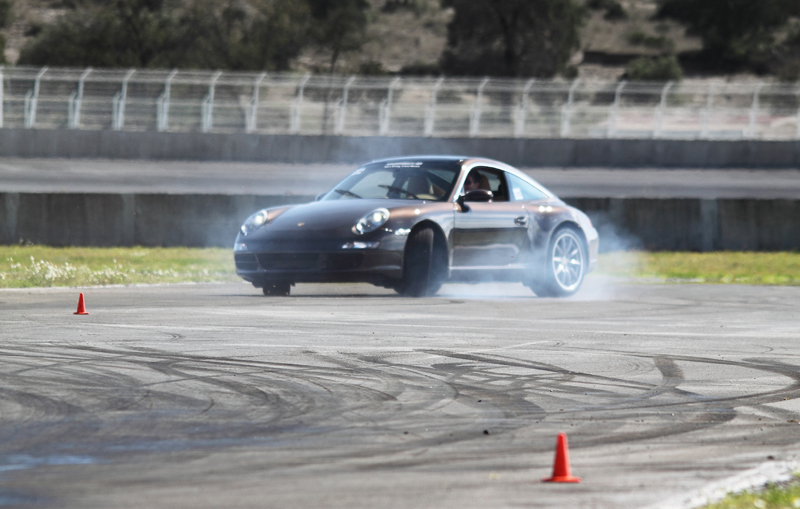 ...driver as passenger continues to fight against a fatal end... and...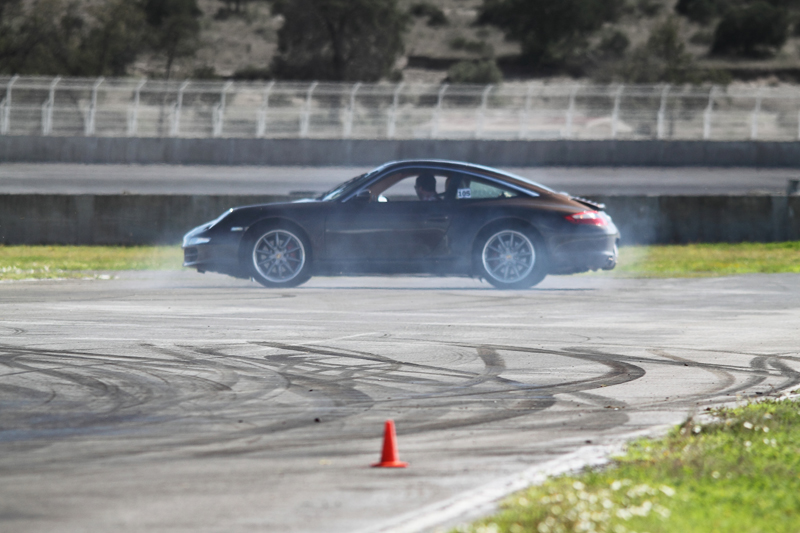 ...driver sees and opportunity to regain control and gases up as left foot is on the brake... driver's view is already on the exit of the spin... whoa!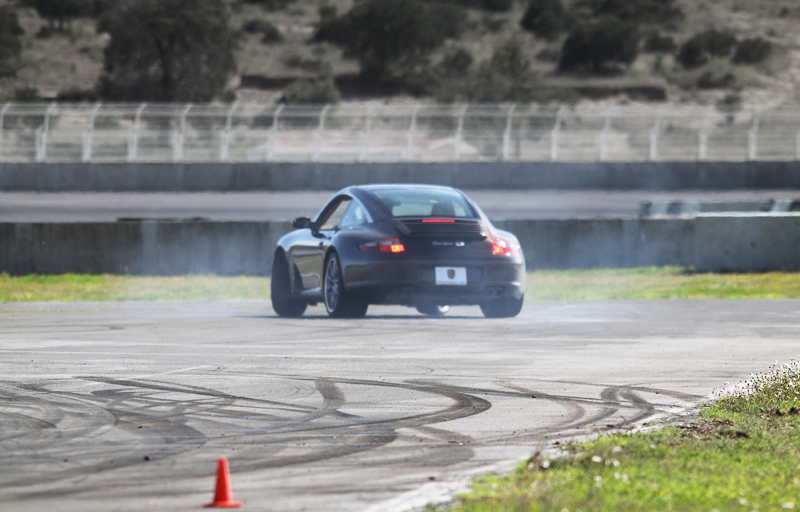 ...success!!! driver regains complete control and exits rightfully into the next corner!!! complete Porsche control, this is the PSDS for you guys and gals!!! only in a Porsche!!!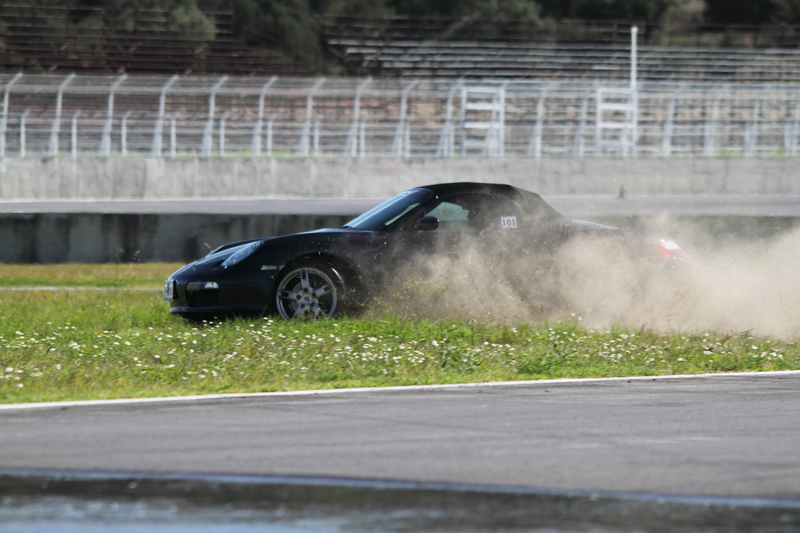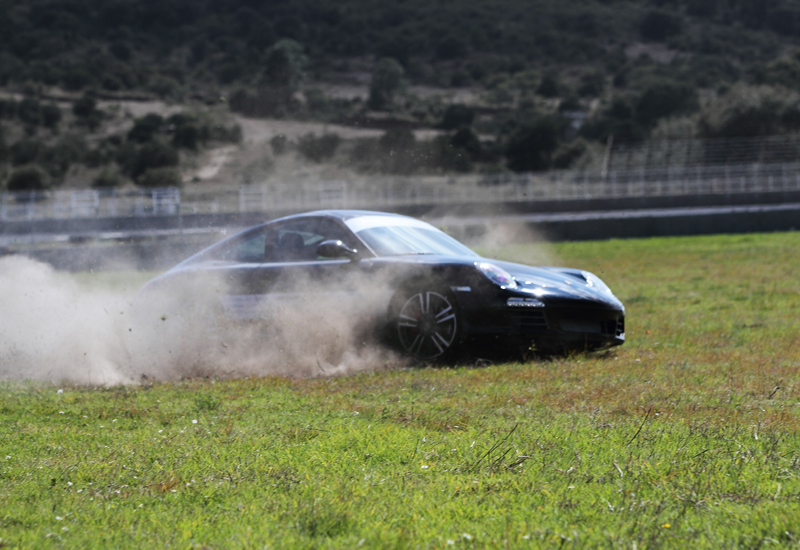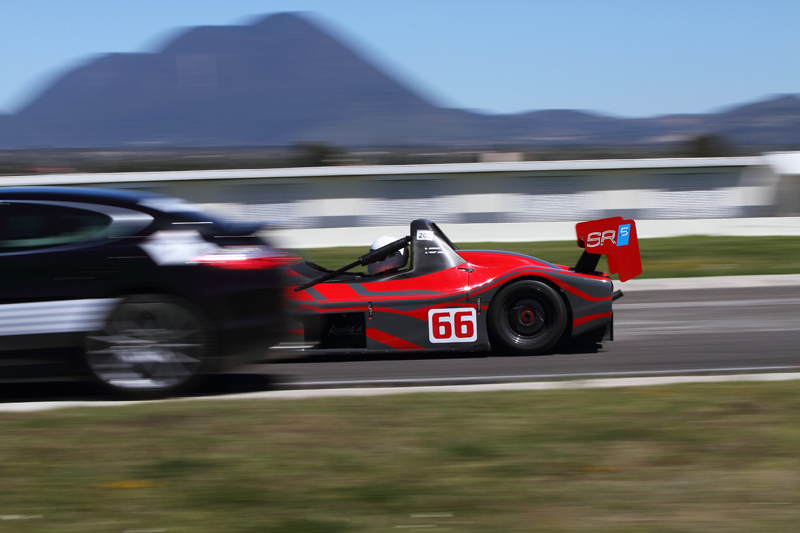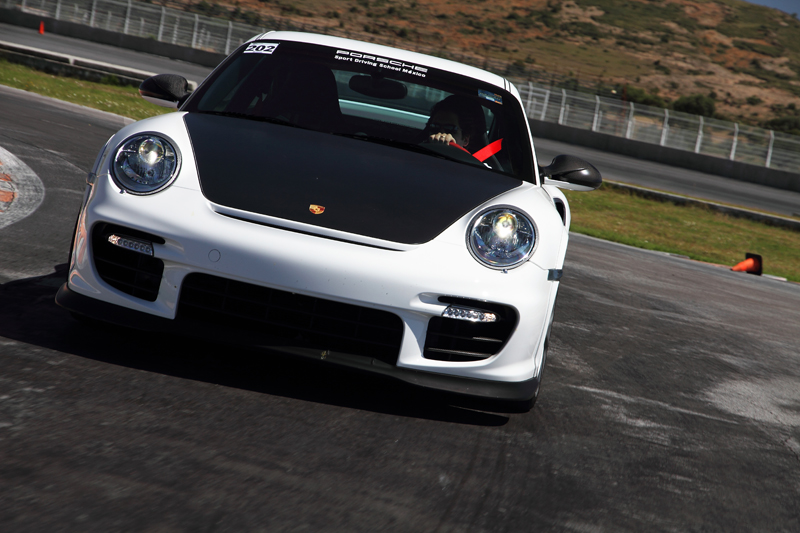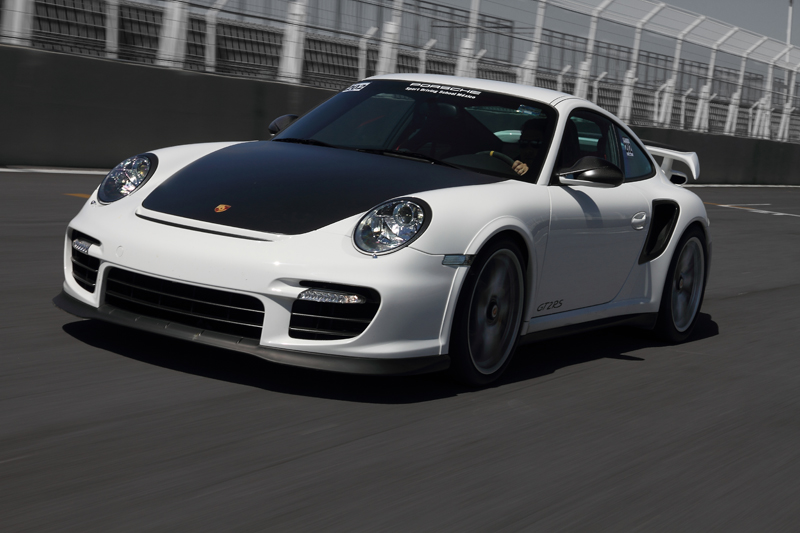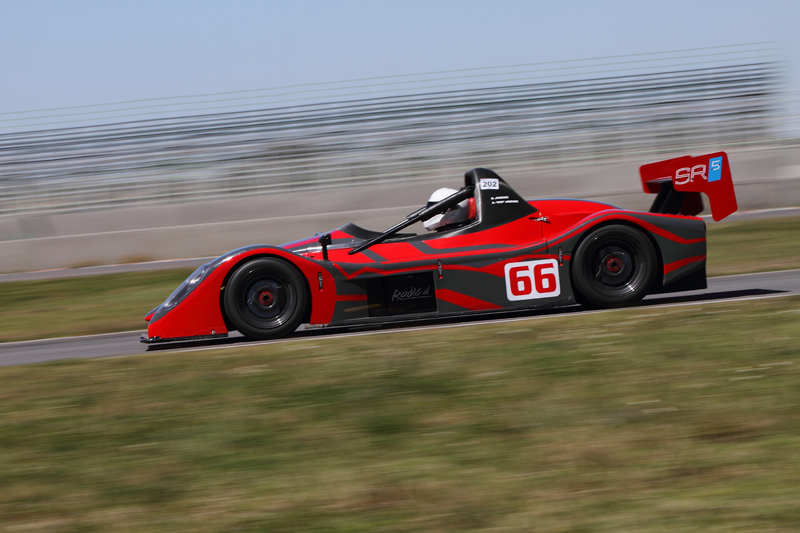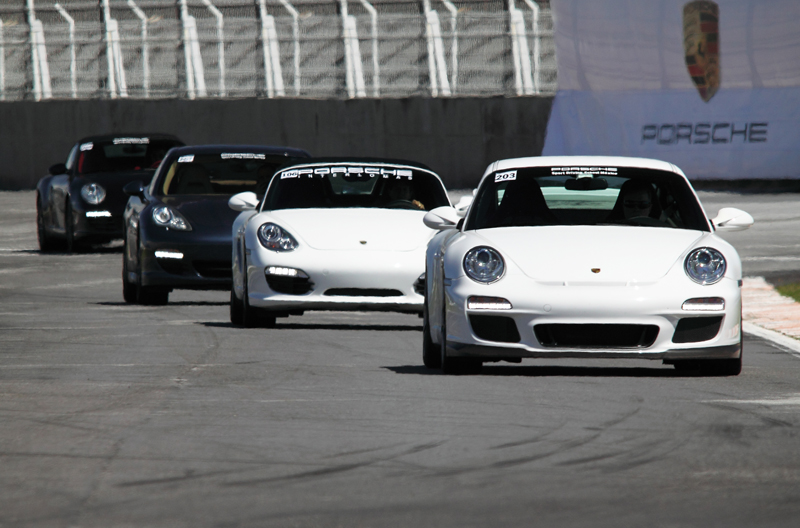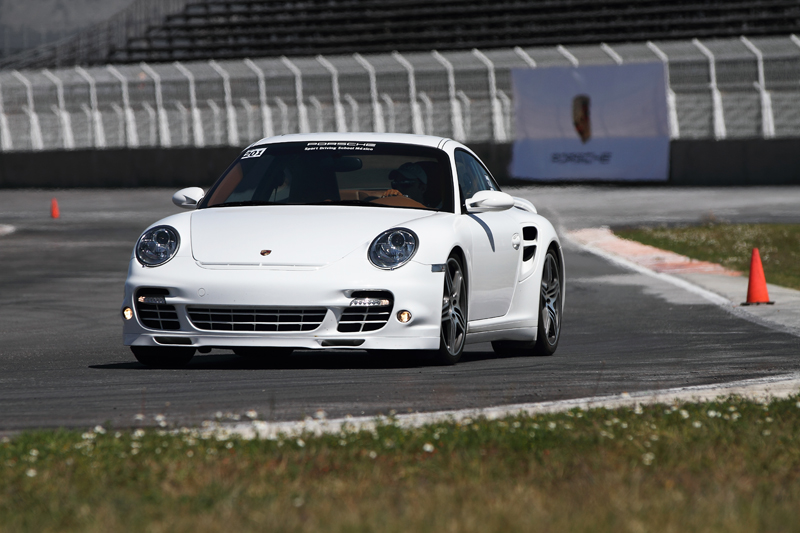 ...also in white a 997TT...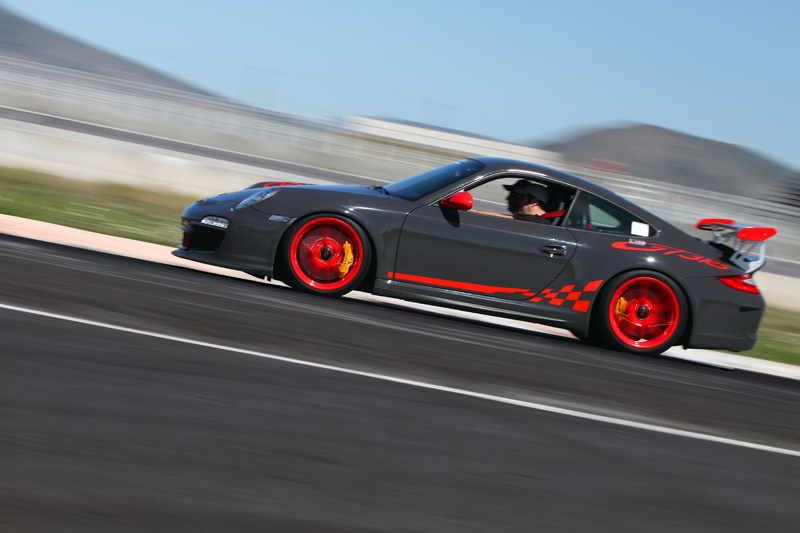 ...Bayito on the chase...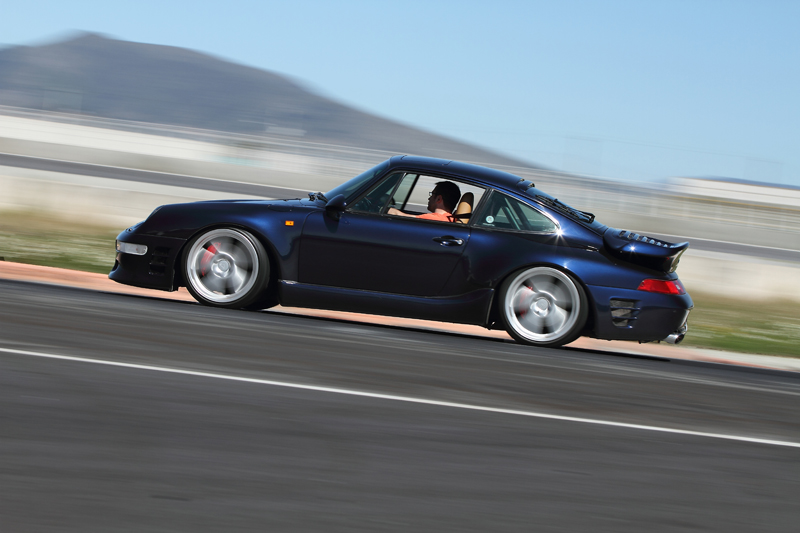 ...Ruf 993TT fast by nature...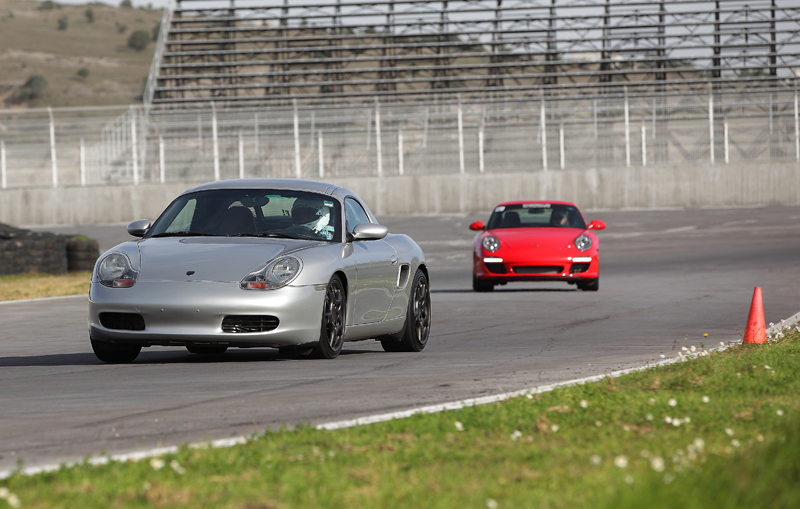 ...time to put the camera down and enjoy the fun!!!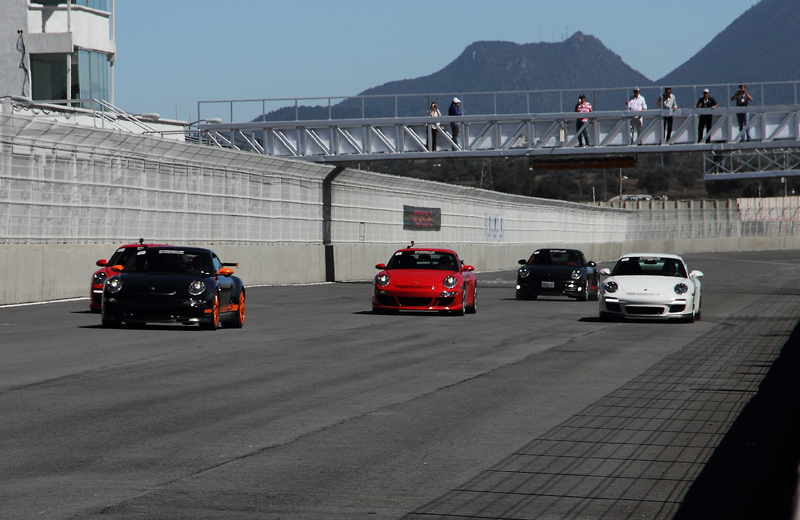 ...but after a few laps I had a flock of GT3's and 997TT's behind my back...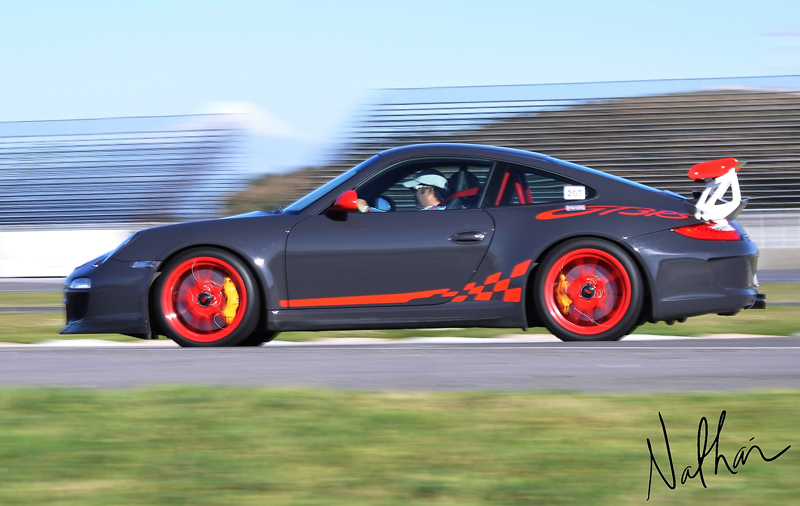 ...time to get the big guns out and have fun!!!