IPOC INDEPENDENT PORSCHE OWNERS CLUB

Newsletter 95 New Porsche 911 typ 991 Presentation

Perhaps there is no better way to start the year than with a brand new 911, the awaited 991 is here and it is fantastic!

Usually I start my reports praising Porsche de Mexico on how good they are to me on every event but somehow when it came to the 991 Porsche de Mexico was a total FAIL! Without a proper drive I won't be able to add key information on the positive new features and changes of the 991 on my report, at least I was able to sneak into the presentation and bring some photos and short video :/

Rant aside the new 991 is simply fantastic as expected and ubber fast as I could appreciate but enough talk and...

...let's check out the action!!!

The New Porsche 991 is simply fantastic as expected, no doubt, its ubber quick, tremendously well composed and easy on the eye.

A real shame I was not able to drive it in order to bring an adequate report with an educated opinion on all the new tech the 991 presents like the electric powered steering or the active engine mounts among many other new stuff the 991 brings. Even from the outside one can tell that the new 911 does not only really on power but also on efficiency.

The New Porsche 991 proved to be the best 911 as of yet, even from the outside and with many events to come my time behind the wheel will come soon :)

¡¡¡ VIVE TU PORSCHE AL MAXIMO !!!

Frissen Gutierrez

Porsche Specialist & Porsche Owner since 1992

Photos by:

Frissen Gutierrez

RAW Motorsports

WOW!!! This was our first view of the new 991 as we enter
Porsche Angelopolis
, simply amazing and breathtaking...
I noticed that out of the twelve or so 991 S's we had around they all had "20 wheels in different styles, while taking the pic I notice the massive 6 pot front calipers on the non PCCB brakes but I also noted that none of the 991's had centerlocks, at that point I really wanted the catalog I have been asking for months now, to see if centerlocks were an available option, I thought centerlocks were one of the biggest 997's breakthroughs and would be passed on to the 991 but I guess this will be a reserved option for "GT" 911's as in GTS, GT2 and of course GT3 or maybe is not feasible on "20's, I guess Porsche de Mexico should have invited me to the factory tour instead of those press guys who write 20 words on their publications not caring about the real issues of the new 991... also noted non of the 12 or so 991's had optional PCCB's nonetheless taking from an expert driver and Porsche Club Puebla member standard brakes are excellent!

Since I am still working on my abilities to fly I decided to stay put and continue with the action shots since I was already nested inside the track... I knew I needed some interior shots for the report but while I was doing this exact shot I did the math of the time it would take me to walk back to the pits, then ask for a 991 to shoot, one of the Porsche de Mexico guys would then tell me he is not in charge of that and to ask the next guy and the next and then next by the time they would figure out who and which 991 I then would have to position the 991 set up lights and flashes and by then all actions shots would be gone... once again Guards Red looks magnificent!

yet another Porsche Club Puebla pushing the 991 hard...

The new 991 presents a classic silhouette adorning the outside of
Porsche Angelopolis
... fantastic!
Porsche de Mexico taking care of business leading the pack in a fast 997!

The new 991 displayed tremendous road presence...

I'm not yet very fond of this new shade of yellow, Race Yellow I believe, I actually had to look it up on the Internet as I don't have a catalog yet, but I have to admit that is growing fast on me :)  Important to note is how rich and deep the new paints look, amazing! Perhaps no one really noted that Porsche changed its paint process to water based paints that are obviously more ecological but the one thing anyone can notice is deepness, richness and glow of the new paints. As I am doing this shot and thinking about how the new cars glow I started to wonder who the heck is going to repair them in case of a fender bender, only 1 out of 9 Porsche Dealers in Mexico has its own body shop :/ Porsche body and paint repair is an issue that has not been defined all that well as of today and perhaps a topic for a whole future report as this affects all current and future Porsche owners. Race Yellow aside I would love to see an RS Orange as an option too :)

Bayito showed no mercy to the new 991 and drove it as intended!

...finally, my chance to test drive the new 991 came, unfortunately just as I sat in the drivers seat the track closed :( so I could only drive up and down pitlane a good 200 meters :(

Gemballa
is also working on a 991 program, wheels seem enormous and simply love the calipers, exactly what I want to do with my 986 calipers if resources permit... but back to Gemballa, it seems like the company is picking up the pace after the dead of its owner Uwe Gemballa, good job!
991's ready for the Road Tour...

On the road the new 991 proved to be ubber fast... even at Puebla's high altitude the new 991 was ubber quick which made me watch it attentively and concluded that the new 991 not only relies on power but mostly on efficiency...

...as usual Porsche de Mexico did a magnificent job decorating the track, this time with a 911 motif... also the hospitality tent was top notch... now lets enjoy the new 991's!

...my first good shot of a Black 991... in the photographer sense Porsche de Mexico gives me excellent access inside the track... through the wheels you can see the massive brake calipers... also to note is how well composed the 991 is, it seems like those active engine mounts do wonders as far as car behavior and composure...

But wait... there is more...

Porsche Club Puebla present and ready to drive!

...time to turn around...

Our 996TT proved barely fast enough to chase the flock of 991's... if you are wondering why am I chasing 991's in a 996TT? well... I'll put it in Porsche de Mexico own words: "you are more than welcome to join us but you have to do it in your own car" :/ ...the mere reason why I asked if they had an spare Cayenne or Panamera was to jump in the back seat and do the shots because if I do it in my OWN car that would put me right behind the steering wheel wouldn't it? At the end a Porsche Club Puebla member volunteered the keys of his 996TT and a friend of his drove... the only drawback was limiting shots to the right hand side...

...991's in a hurry to get to the track...

A Porsche Club Puebla member mentioned and I quote: "The new 991 carries an exotic car flair". Indeed it does, the widened front and perhaps the "bubble" headlights bring that exotic car flair...

...also noted are the 993 style mirrors attached to the door and not the A pillar... yet another Porsche Club Puebla member pushing the 991 hard as intended!

Shooting photo+video at the same time is a real pita because in the end you know you are going to come short on both ends no doubt about it, add the limited access and some technical difficulties and I had none of the shots I wanted, but had to work with what I had and so here it is, better than nothing :/

...this is a shot I always like to do, low evening rays bring lots of drama, pushing the camera settings to its limits is always fun, in the end magnificents shots always come from this standing point at the track... I guess the track was not completely closed after all :/

...since it took a while to bring the report out and the 991 news continue I will add some other stuff...

RT35 as presented in Geneva, in correct Ruf green and all... me want :) only from
Ruf
!
TechArt
presented its 991 program in proper Race Yellow and it definitely looks fantastic!
Sportec
the Swiss tuner also released its own 991 tuning program... and wonder what Hamann, Mansory, Strosek, Cargraphic, Kahn, Rinspeed have planned for the 991... I know
Vorsteiner
is already working on a cool aero program...
Our good friends from
HRE
quickly came with their own set up of PS40's in "20 of course in conical form...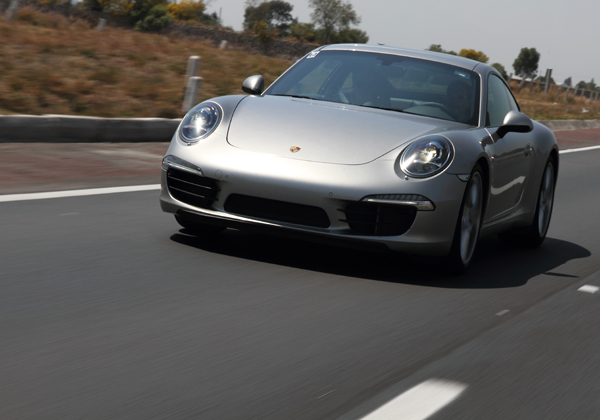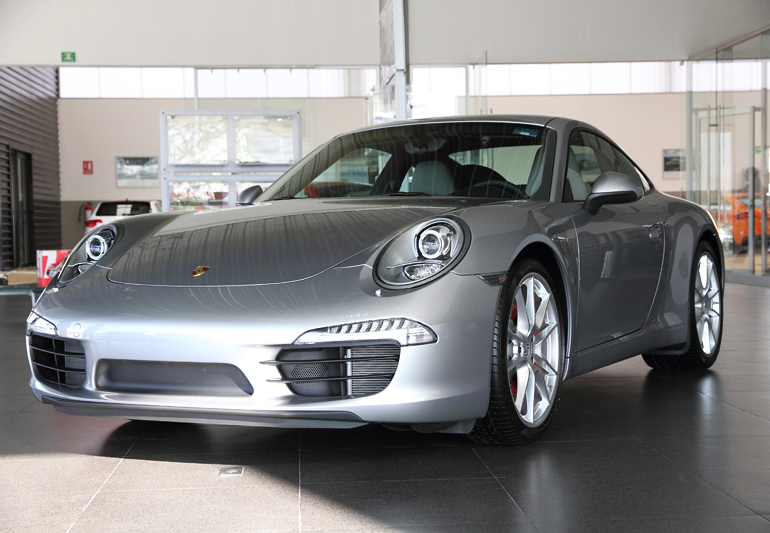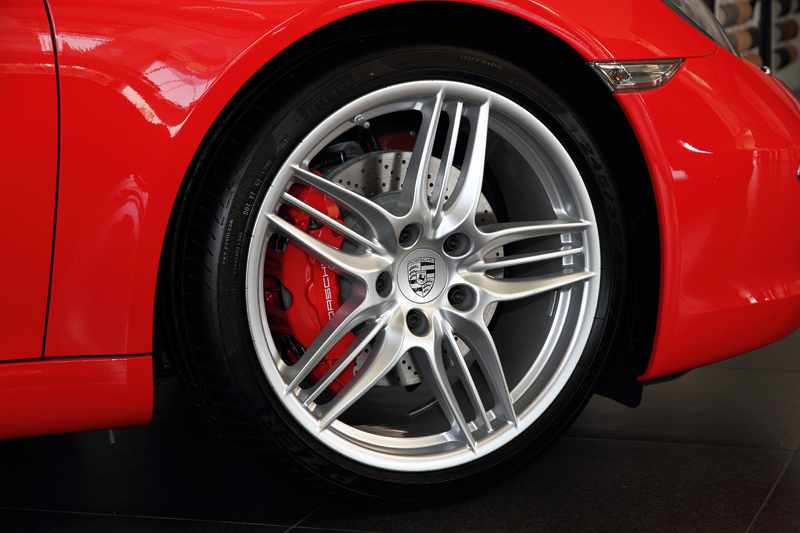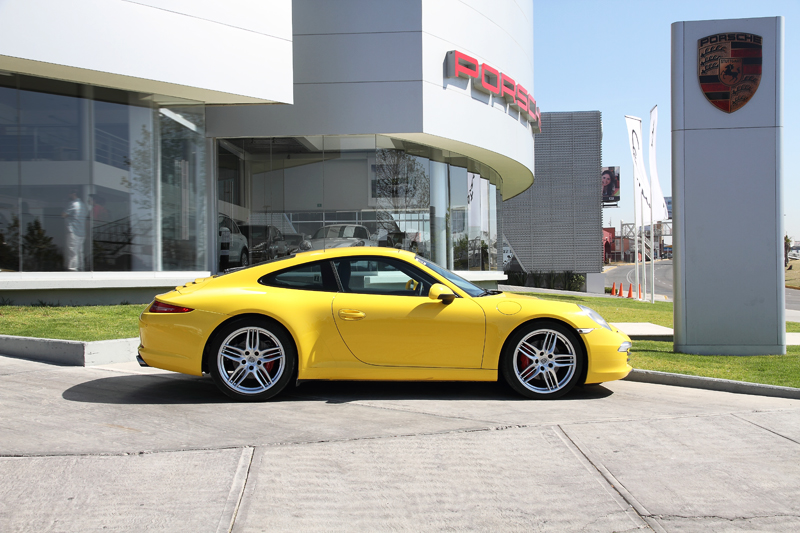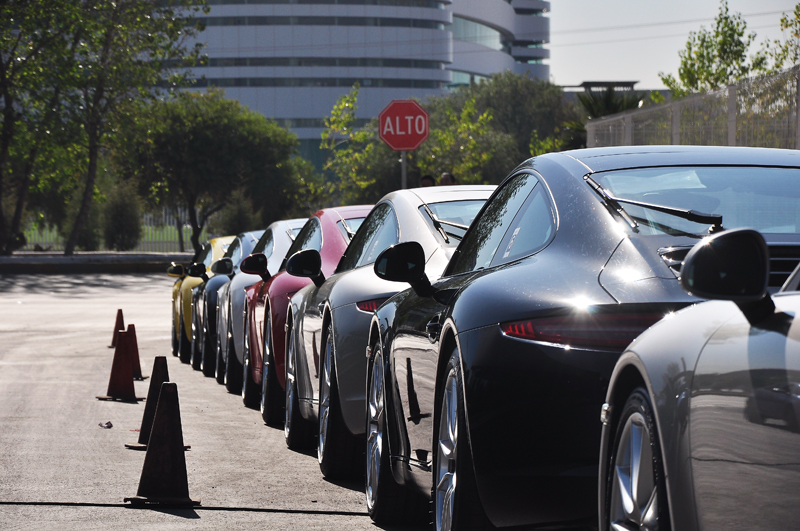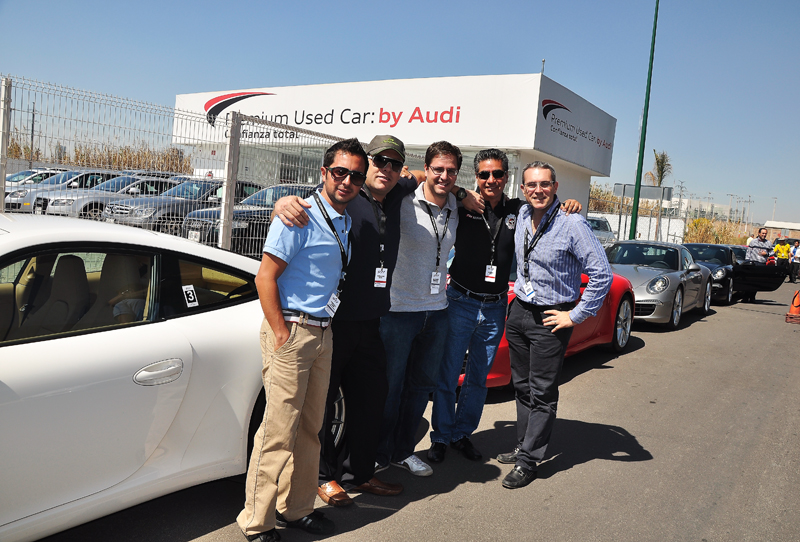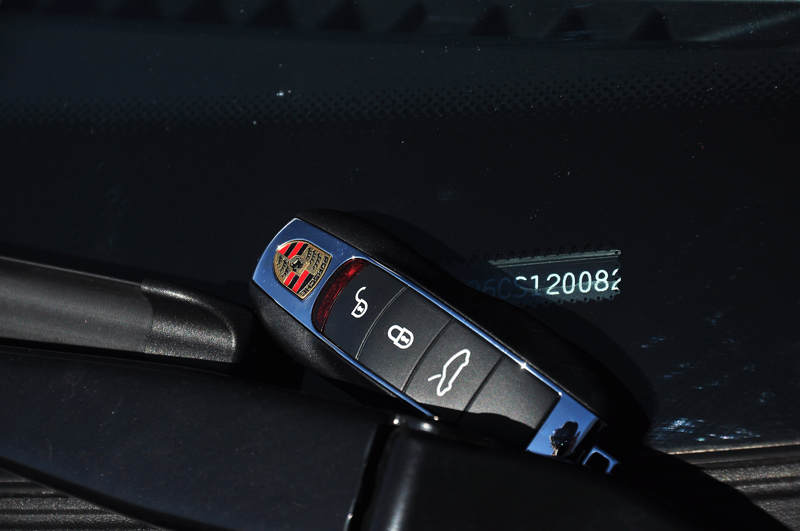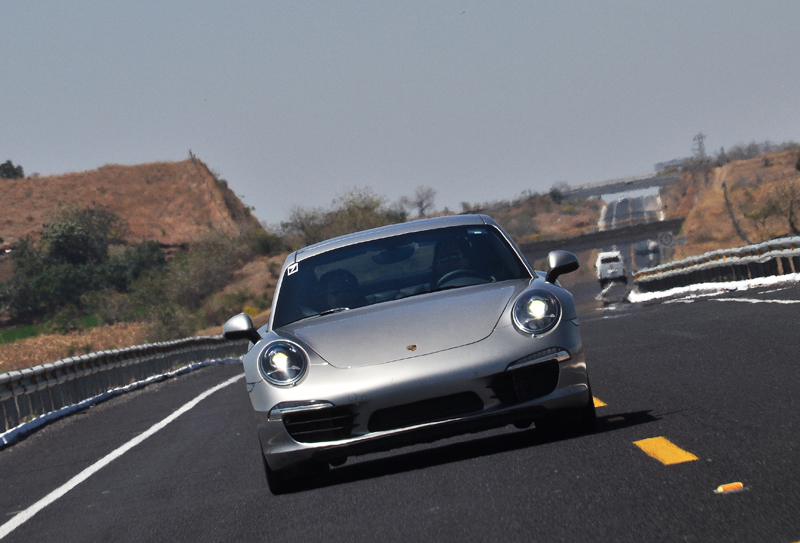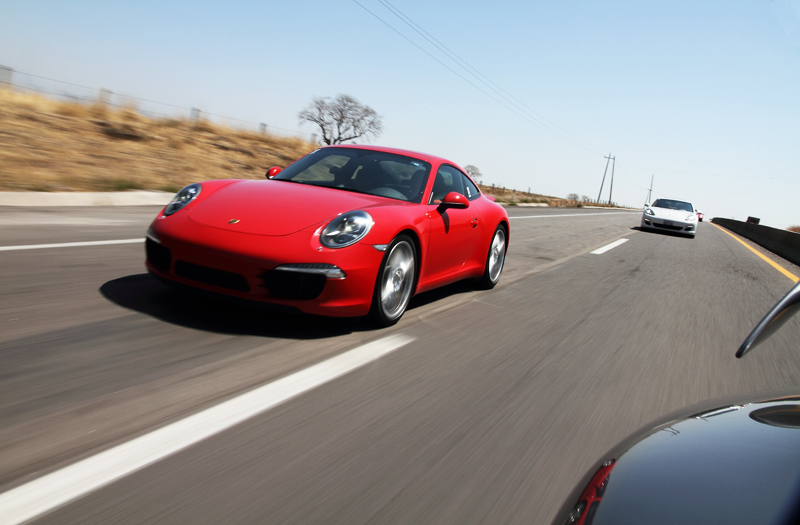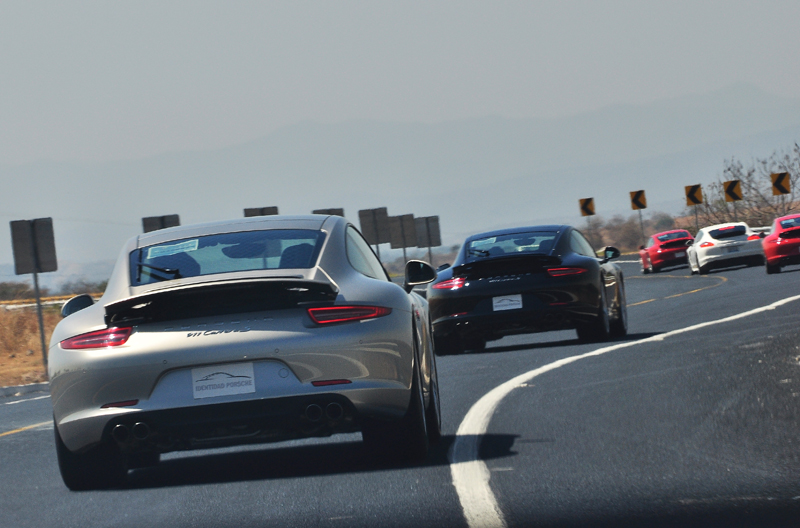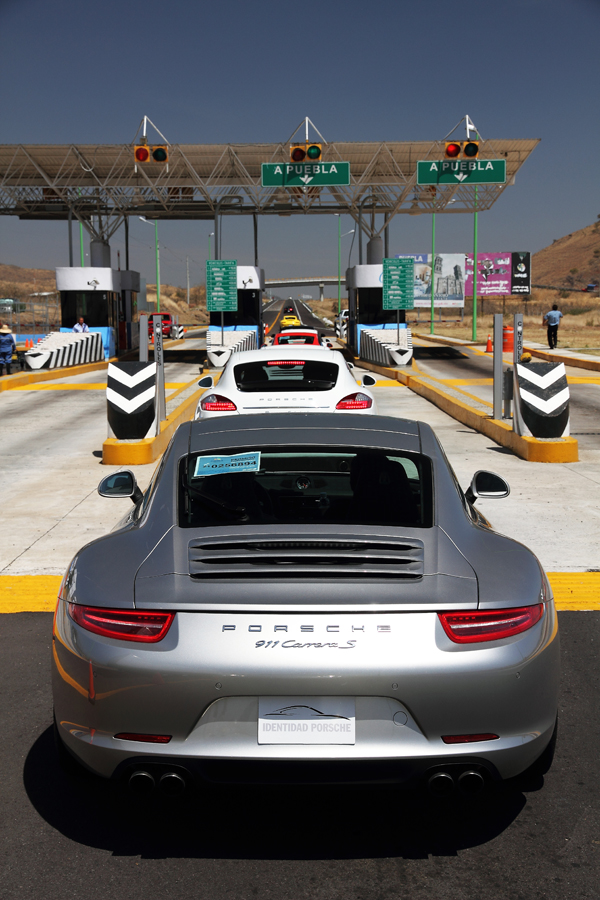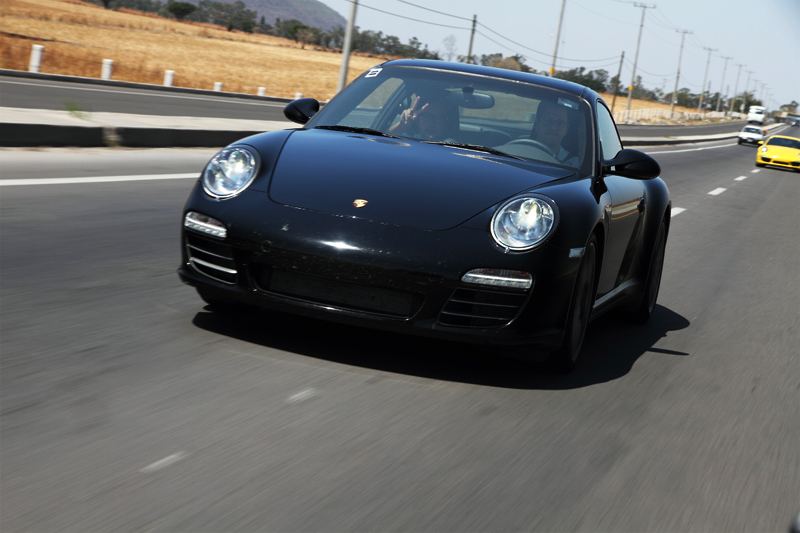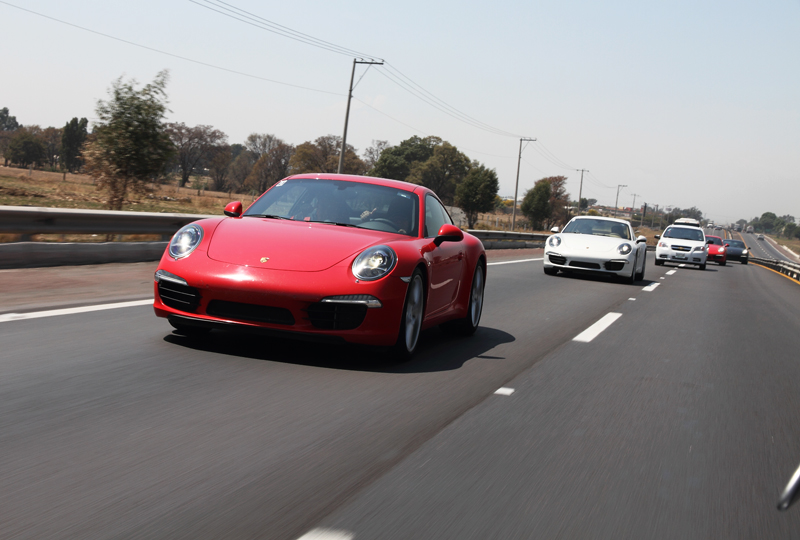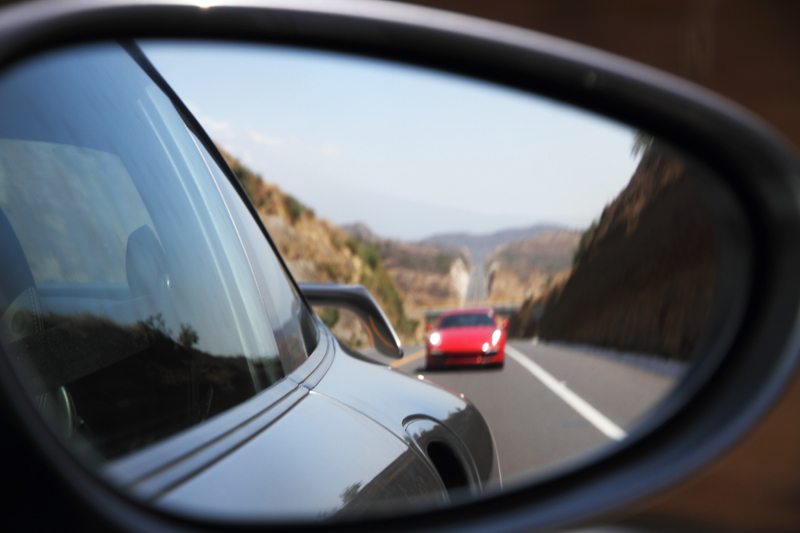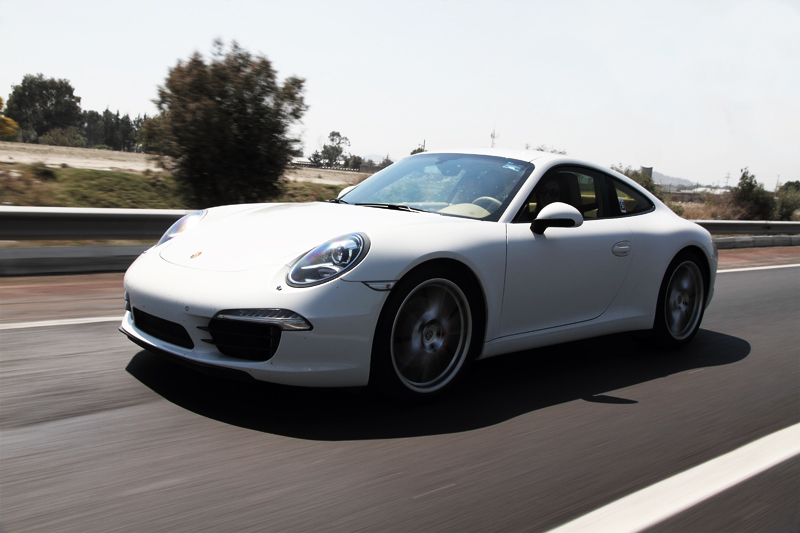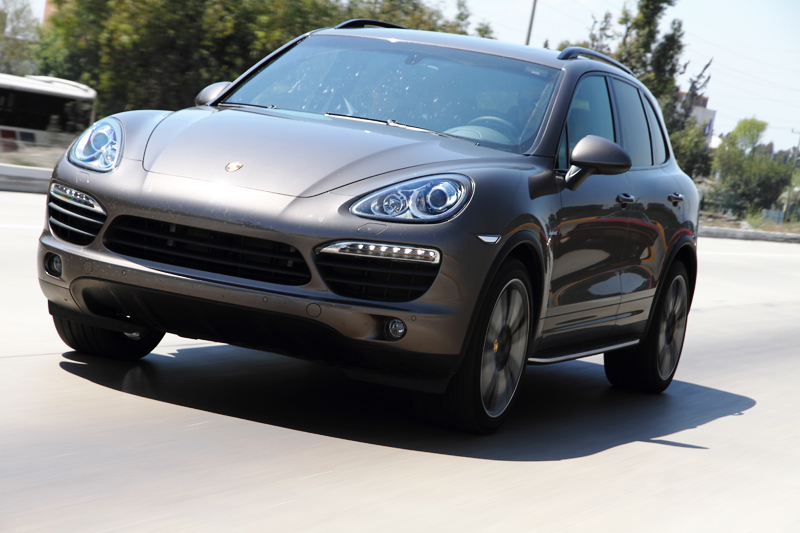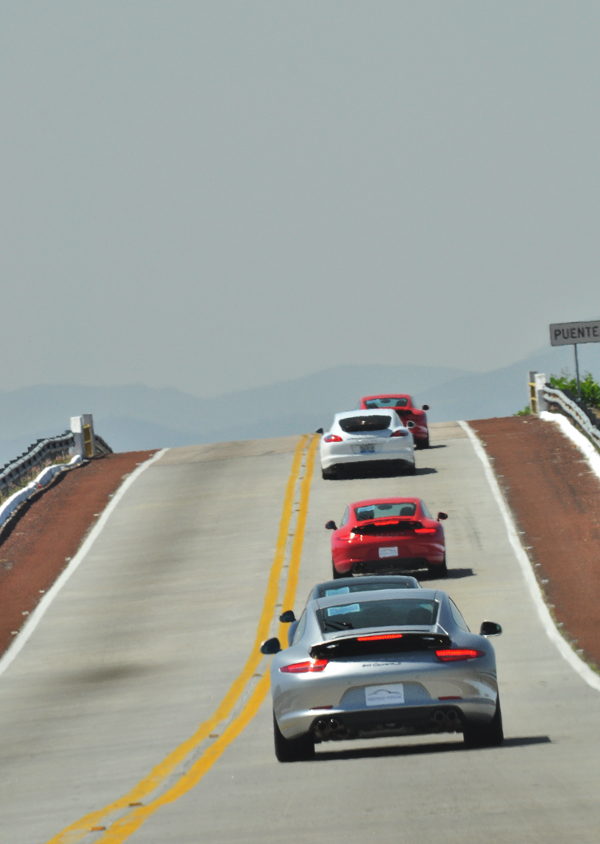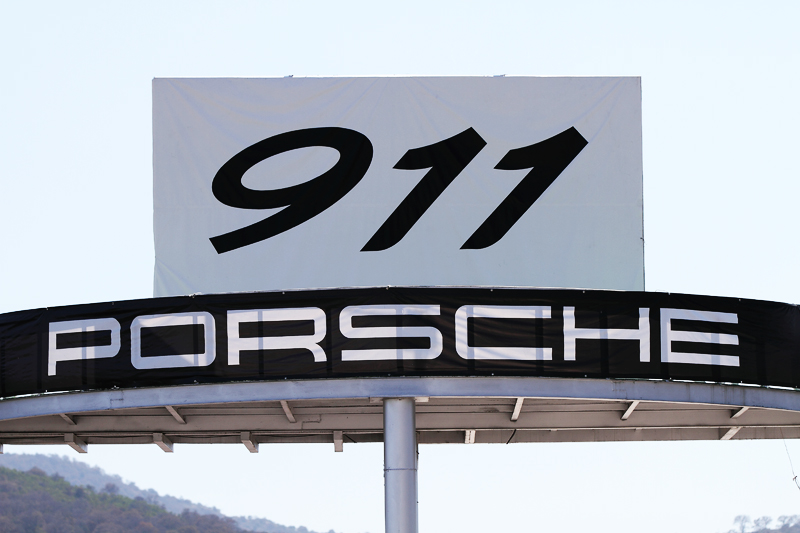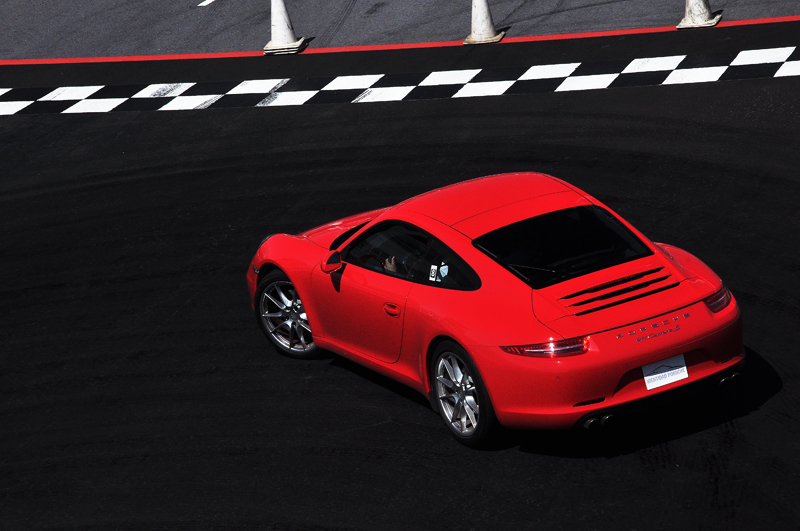 Impeccable design... Guards Red looks magnificent!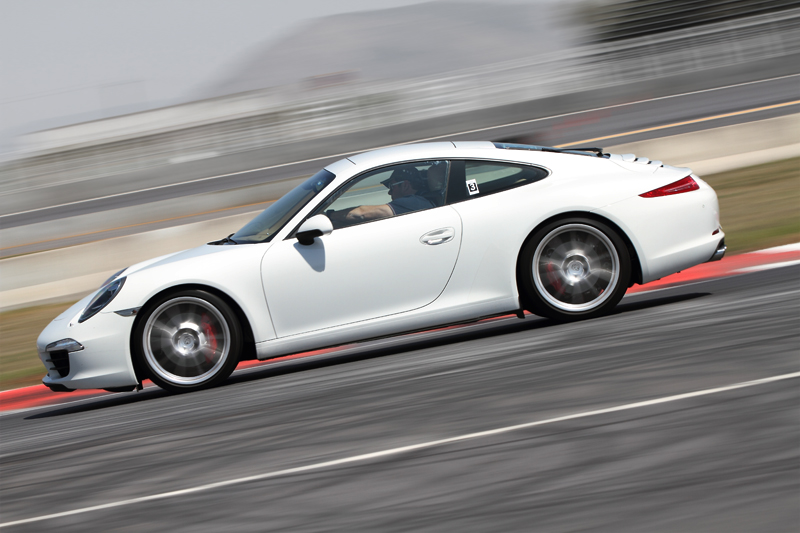 Porsche Club Puebla current President pushing the new 991 to its limits...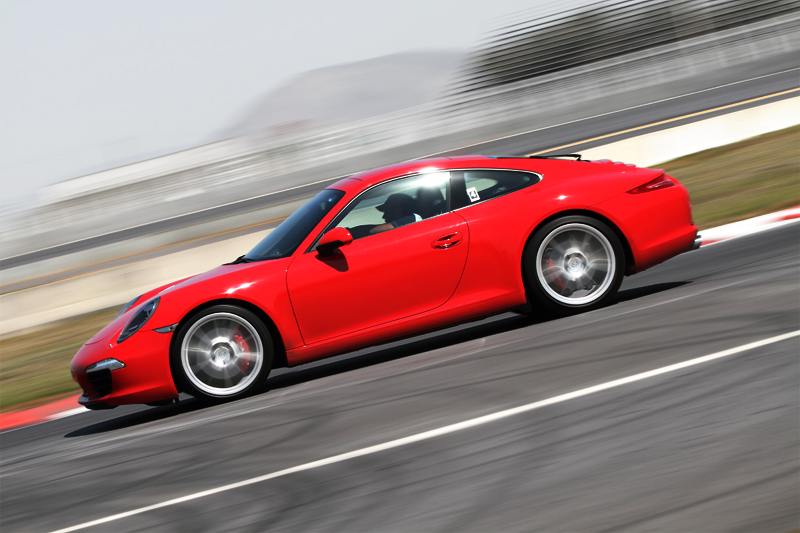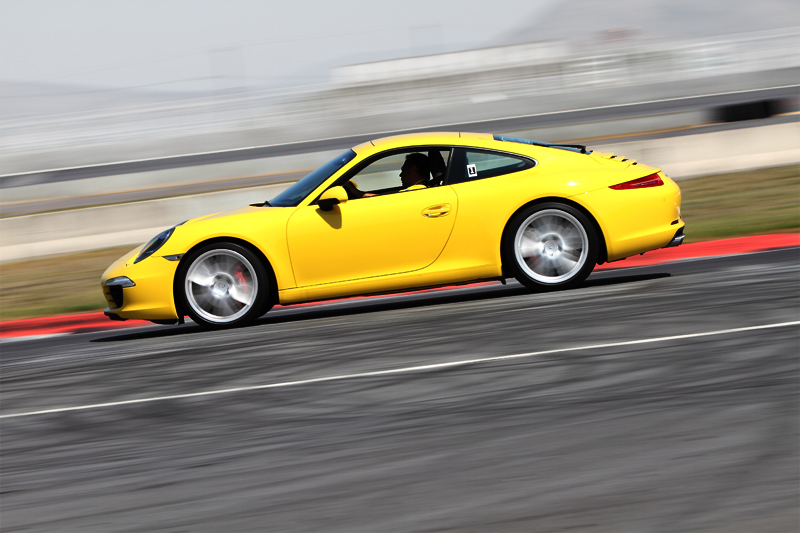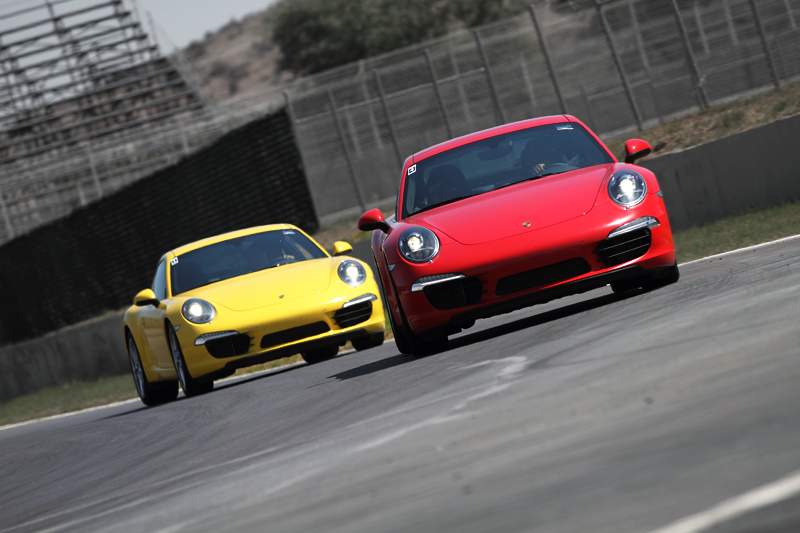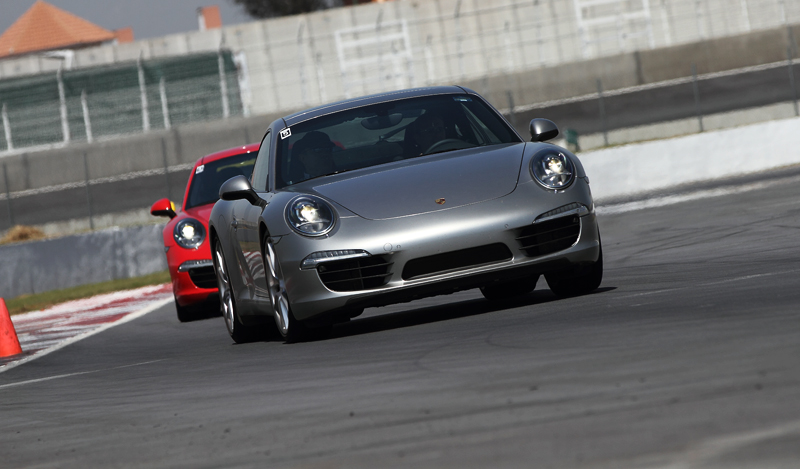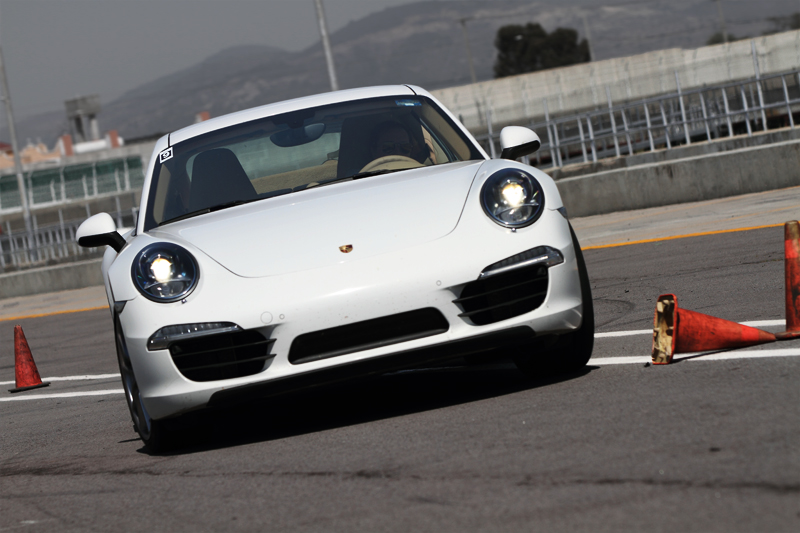 ...walking to the back of the track and through the slalom I got this one shot...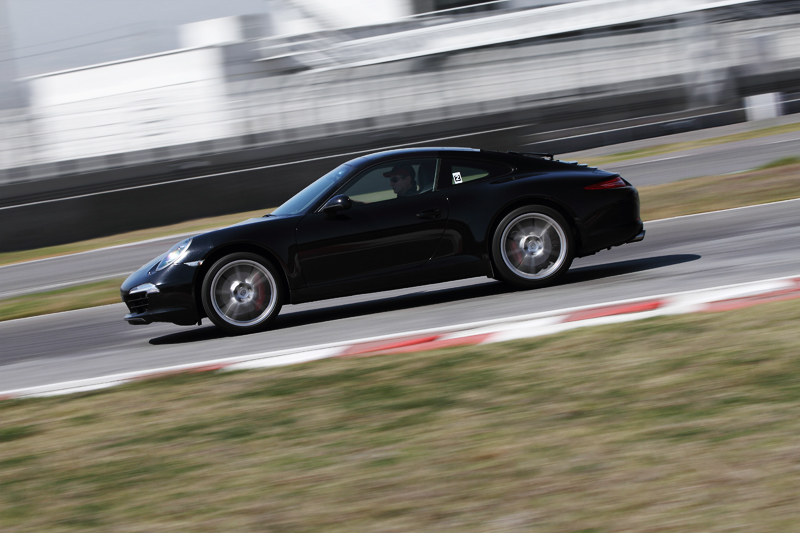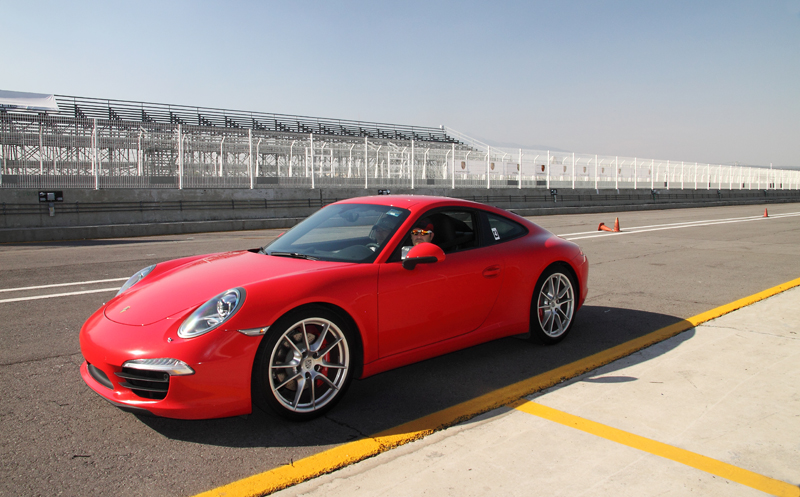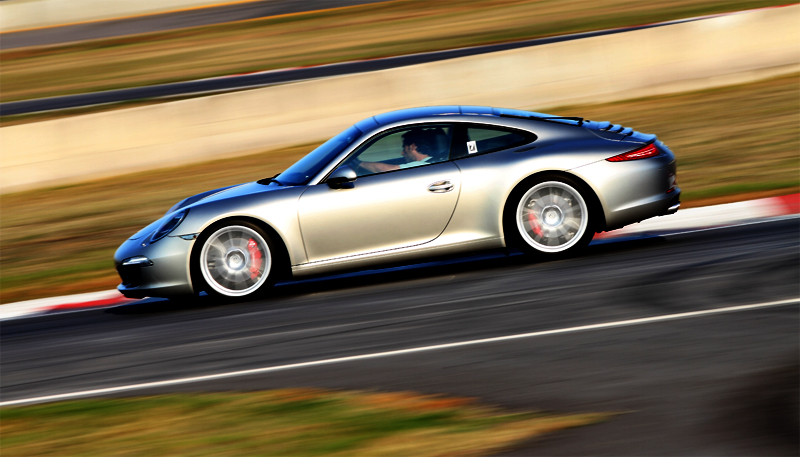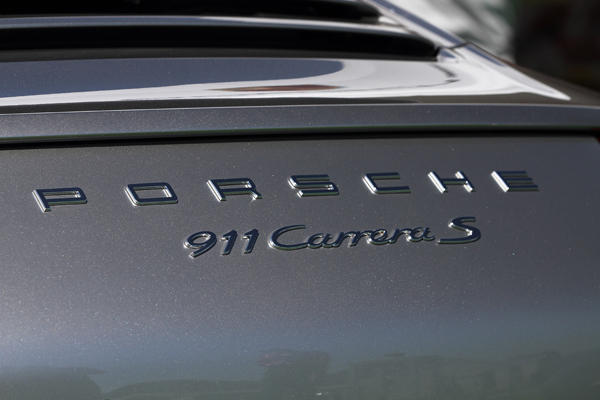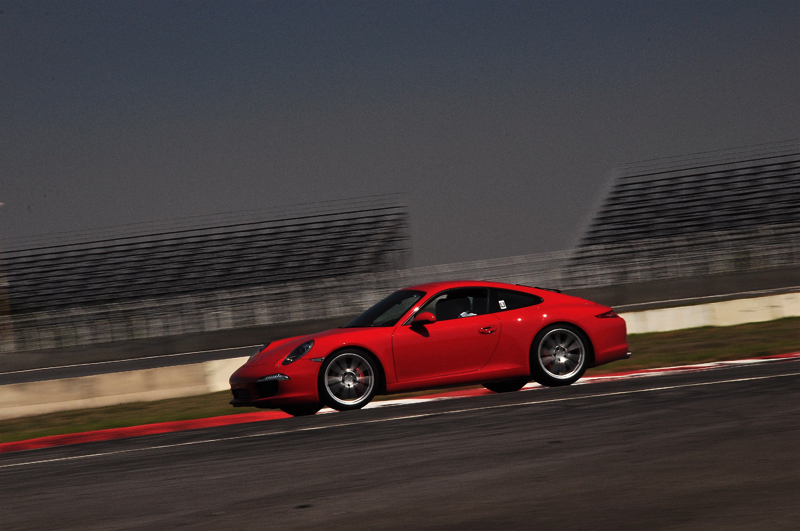 ...with plenty of time in my hands waiting for the test drive to materialize I decided to inquire within the "apple generation" their thoughts on the new 991... well they all coincide that it looks like a 40 year old car, actually 50 guys but hey, who is counting... to add salt to the wound my own son JD said: "dad, why are you making us waist time with the Carrera when we all well know the good ones are the Turbo and the GT3RS"... point taken, indeed we are a bit spoiled and it seems like a Carrera may not do it for us anymore... so far all dealers in the USA seem to have 991 inventory, brokers are certainly not trying to make a killing on the newest of the 911's,as a matter fact not even a buck, the 991 is not attracting the heards that want the latest and the newest and is in fact moving quite slow for a new model, in fact while looking around the 991 market I found 12 or so brand spanking new 997 Speedsters, mostly in blue and a couple in white, preowned quite a few more... perhaps the "apple generation" is not keen to the 911 at all... nonetheless the 997 market is quite hot right now, yuppies and MTV generation trying to fulfill or upgrade perhaps... how will the 991 market develop? who knows, but certainly is going to be an interesting journey... so far in my book the 991 is the best 911 as of yet...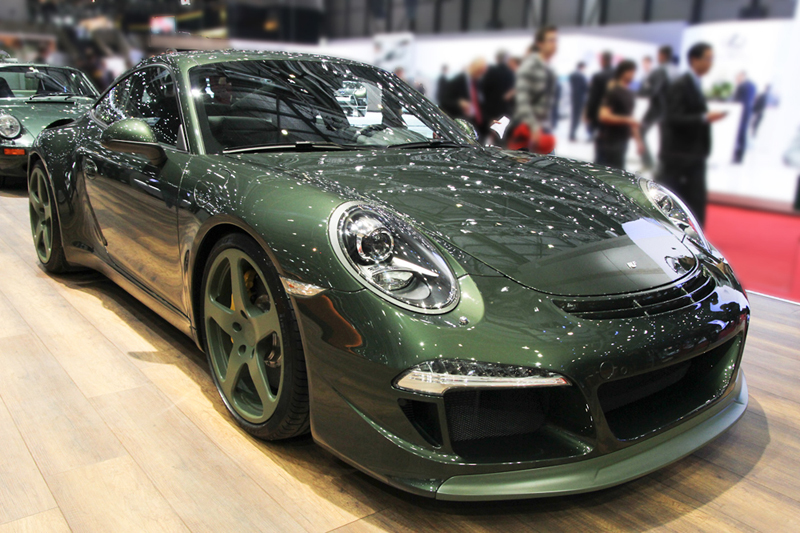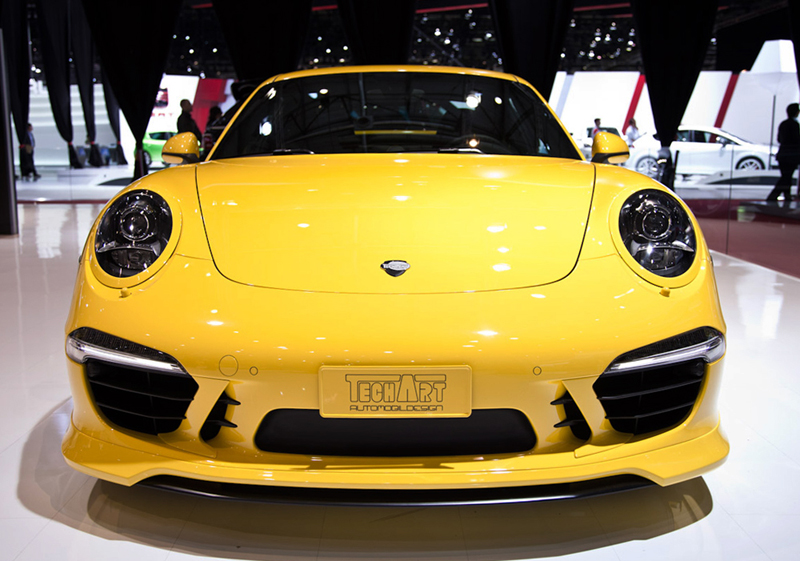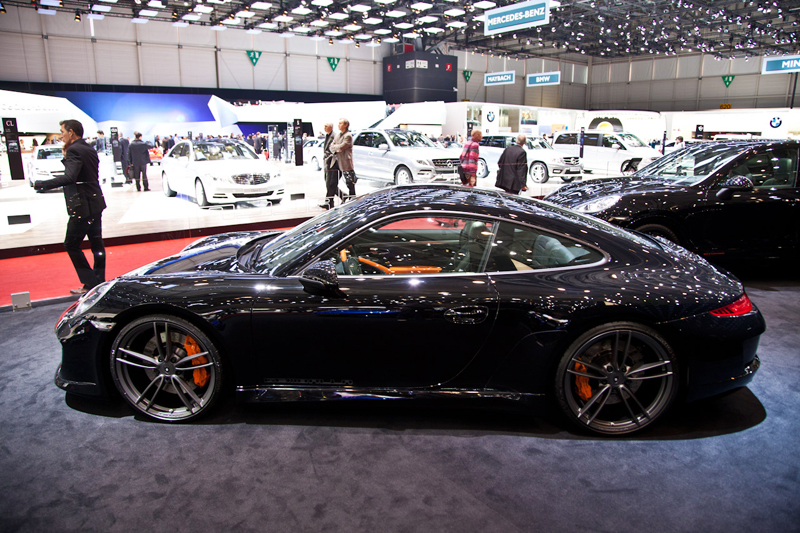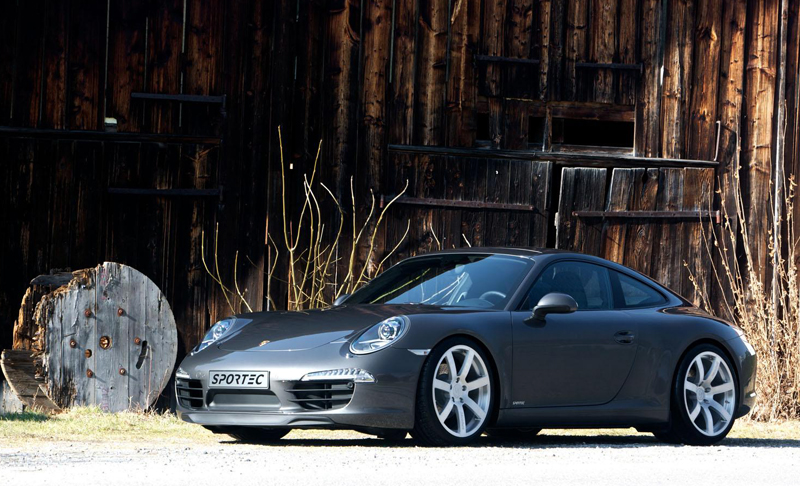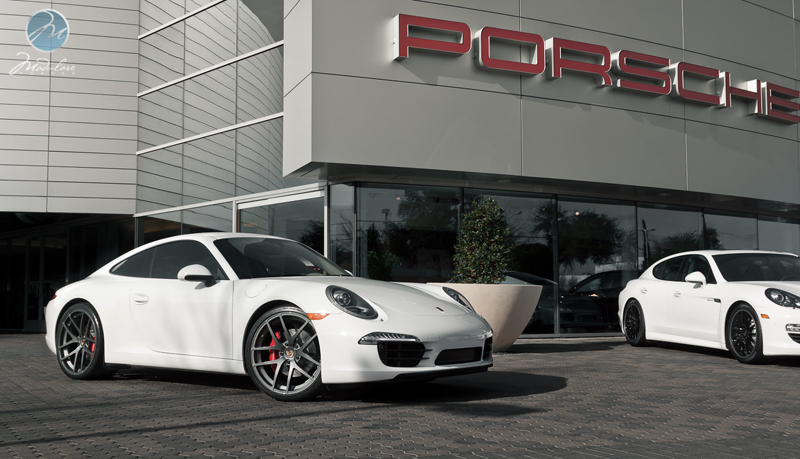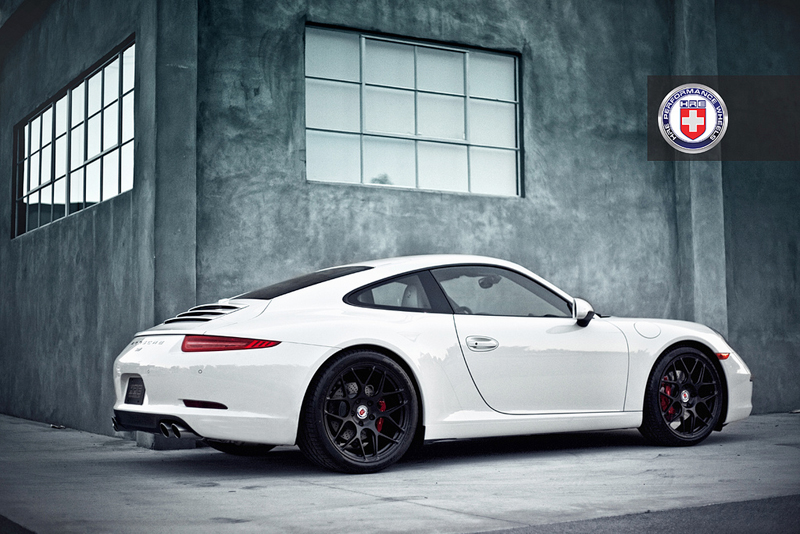 ...and at this point I can continue on because the 991 tuning is just starting but I will leave it here... I hope to have a 991 to fully test drive and bring my reports then and tell you all about it, until then :)