IPOC INDEPENDENT PORSCHE OWNERS CLUB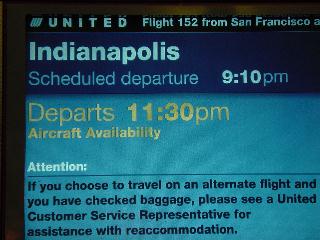 The Porsche SuperCup makes it only once to America, so this is a great opportunity to watch it without having to cross the pond. The IPOC just had to be there, we bought our tickets and flew down to INDY.

We haven't taken a decent flight in the last two years, why would this be any different right?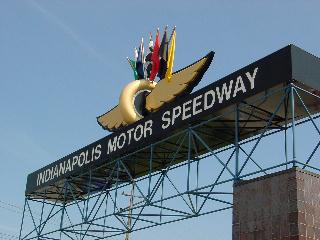 With a few hours of sleep we made it early in the morning to the track.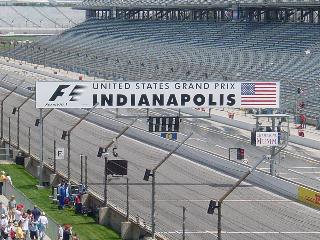 Yep, the F1 venue is the one hosting the Porsche SuperCup... what more could we ask for, right?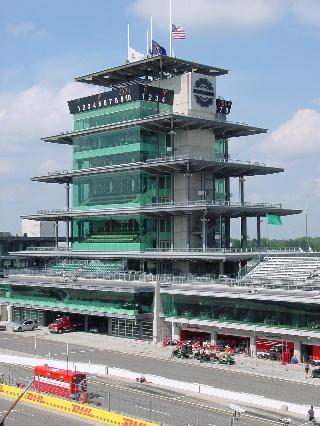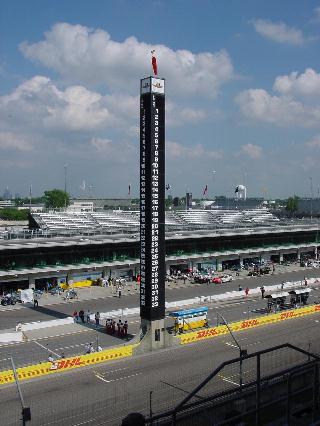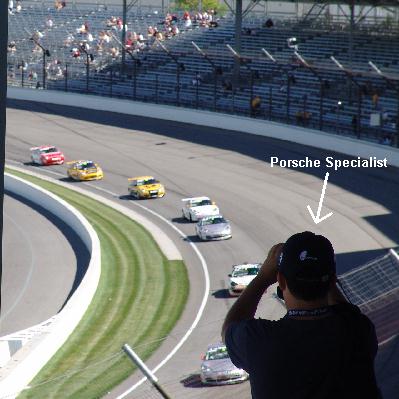 These are two of the most famous towers in MotorSports, great view.

There is Frissen Gutierrez, Porsche Specialist already taking photos of the action... wait, wait, wait a minute, lets take this step by step, ok...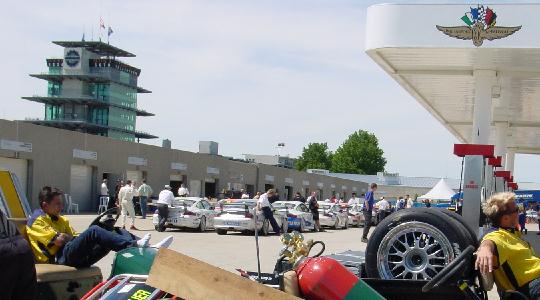 First we had to check the action at the Paddock, the Porsche SuperCup cars took Gasoline Alley as their headquarters, nice pic with the Bombardier Control Tower in the background.

These GT3 Cup are lined up and ready to rumble, very exciting !!!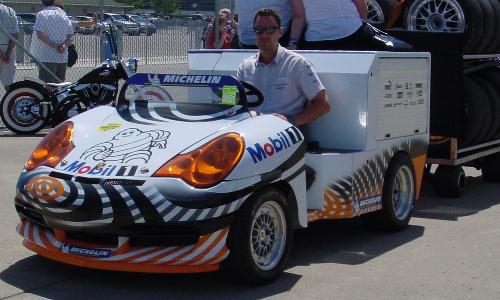 What do we have here, the SuperCup service cart is also a GT3 Cup, these guys do everything with class, I simply love the diminutive BBS composite wheels on this one, FANTASTIC !!! I would say.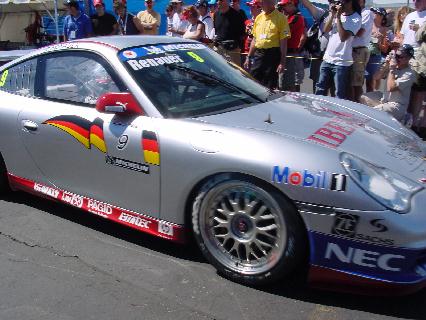 Here we GO !!! BTW this is 3rd place C. Menzel.

Great Photo !!! Wheels are moving !!! and so close to the cars, only the IPOC a gathering of true Porsche Enthusiasts.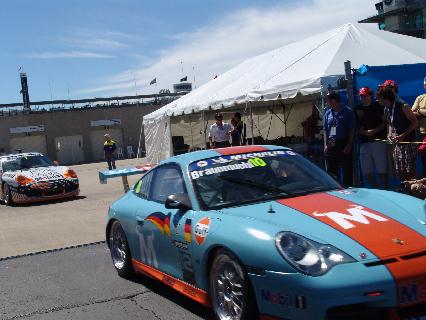 Any closer and we would be run down by these exotic machines, they sound great, flat sixes at sonorous notes.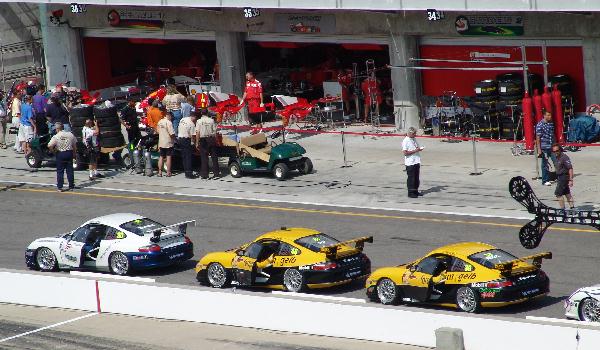 First Stop, The Pits. Lined Up and ready to roll. Ferrari Boxes in the background what else could we ask for, a Festival of Speed for us Enthusiasts, and the IPOC was there live.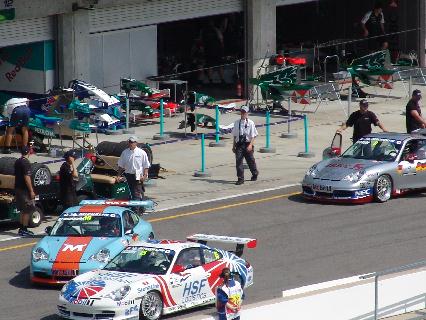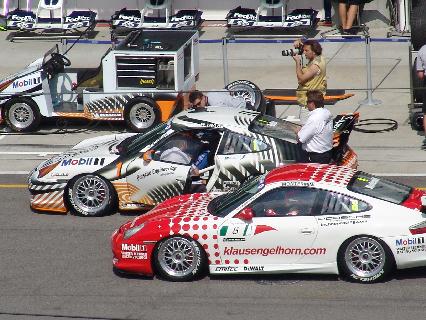 More Pit action, these guys are ready to race !!!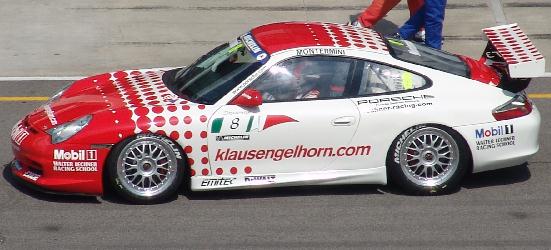 Love this paint scheme, Montermini, wasnt' he in F1 also or was it GTC?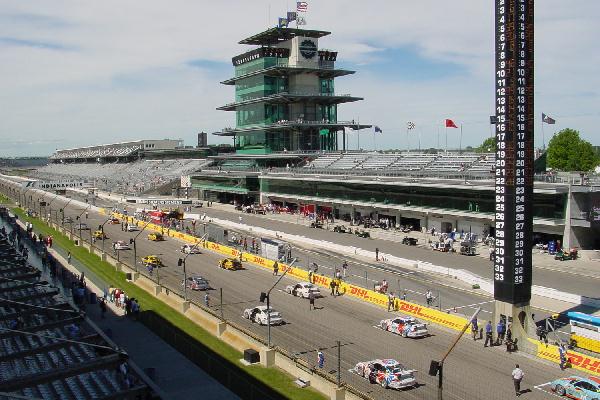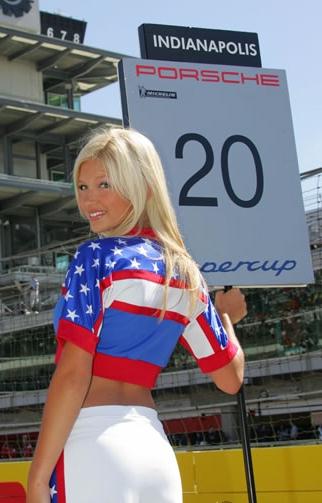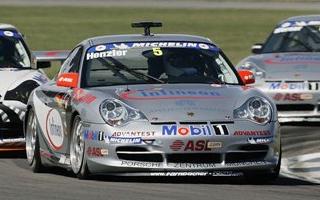 Lets go into the action, just check out this magnificent grid, Bombardier Control Tower in the back and beautiful Grid Girls signaling each car's starting spot, what else can we ask for, just some close racing action...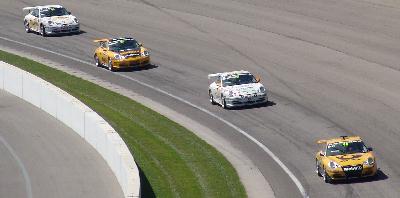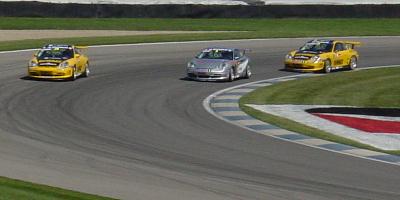 ... and we got it !!! Turn 13 at full speed...

... three abreast coming into the corner !!!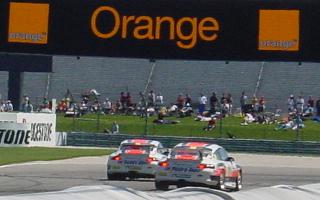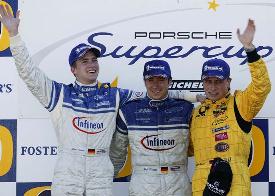 side by side into the corner WOW !!! Close Action !!!

Congratulations to the winners:

W. Henzler

D. Werner

C. Menzel

IPOC hopes you enjoyed our coverage of the Porsche SuperCup, until next time.

* Ron McQueeney

** gt-eins.de