IPOC INDEPENDENT PORSCHE OWNERS CLUB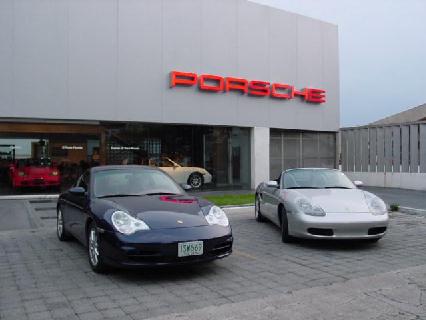 Welcome to our Newsletter 4. So I missed the Sportfahrschule and the 997 is not due on our country until next month so I guess we have to go on with what we have. The most frequent asked question is:

When & where do I service my Porsche?

That is simple, your best bet is to take your beloved Porsche to a Porsche Official Service Center. Porsche dealers are well prepared to service and repair all current model Porsche Cars. We'll look into that later on.

As for earlier Porsche cars I do not have a good answer just yet but we are visiting some high end independent shops that are arising on Mexican soil.

and more on that later.

Lets start with current Porsche model lineup...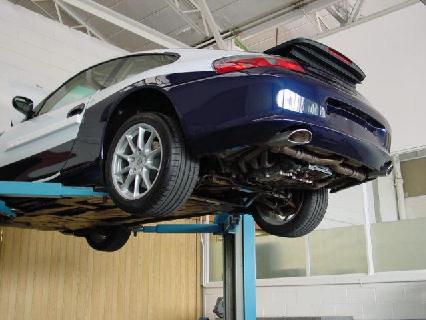 Let's start with a little bit of history here, as you may know Porsche stablished itself on Mexican soil during the year 2000 and started operations with 2001 model year cars. That makes the majority of Porsche cars on our country 986's (Boxster), 996's (911) and 955's (Cayenne). For these Porsche your best option is an Official Dealer you may look for nearest one at
www.porsche.com.mx
  Dealers are well prepared to take on any task needed for your beloved Porsche, service, major repairs and collision they can handle well and keep everything under stringent Porsche standards. Prices are more tha reasonable at the Mexican dealers as strange as it may sound, specially considering the outrageous import taxes parts pay to enter our country. All in all the dealers are best bet when it comes to service.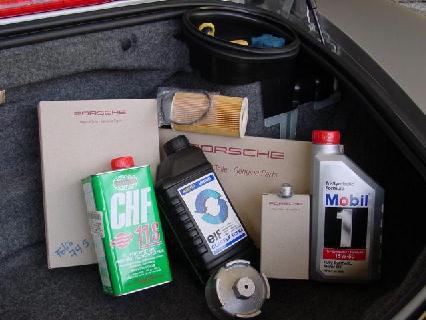 Now to the when part of the question, and that is pretty simple too, follow the Service Manual periods. For 986 and 996 is 20,000 kms or 1 year and for Cayenne is 30,000 or 2 years. Seriously, do it at 1 year for all, dusty Mexican conditions may require to change dusty filters despite these being warranted for 100,000 kms by Porsche. Pollen filters are usually clogged by either dusty conditions and for those near "El Popo" our beloved active volcano is most likely that your pollen filter is clogged. The other issue is oil, Porsche reccomends Mobil 1 0W-40 but that is not available in Mexico so 15W-50 will have to do. Just make sure you get Mobil as Porsche de Mexico is under the VW umbrella they started to send some multi-brand (VW, Audi, SEAT, Skoda) crap that I believe is made by Shell. And please don't start with the Ferrari uses Shell argumenst as it is pretty clear that Porsche reccomends

Mobil 1 O N L Y !!!. I believe that "other" oil situation is now corrected but just make shre, ok. Otherwise everything else comes from Porsche AG and should be under its standards. Do use Porsche parts and don't install the "will get me more hp" K&N filters, unfortunatelly its proven that those filters don't have the filtration needed for our conditions and they don't bring any more hp to current Porsche cars that are extremely well balanced and engineered, does VarioCam/VarioRam bring any hints?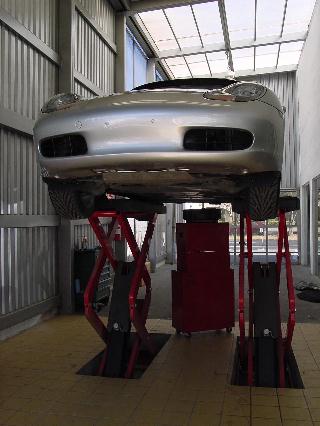 Now on to what's done and what to do. Mainly all current Porsche owners are in a 1st Service situation, either by time or kms. The first service is really simple and basically a change of oil and for Mexico is reccomended to change all filters due to conditions before mentioned. I you happen to drive in a dusty road also a cleaning of the throttle body is reccomended, this task was shown to me during my years at Porsche Puebla and it takes away erratic idle if you happen to have it. Faulty codes are also checked and reseted, and you car is ready. This service at Porsche Puebla is around $350.00 usd which believe is more than reasonable. Taking into consideration that the abusive, monopoly runned, Houston dealers Momentum and Advantage quote $750-950 usd for the same service, I'll tell ya' Porsche Puebla is reasonable and extremely well done as I have witnessed myself and My Boxster that is on the right photo getting serviced. Porsche NA has to do something about the monopoly runned by the Sonic Automotive Group and its dealers in Houston, Momentum and Advantage, last time there Selection parts are not only MSRP but 10% above, what happened to the Porsche Club discount or the days when McGill gave -20% on accesories. But on to our service, so its reasonable priced and that we have to thank Porsche de Mexico who closely supervises all service issues. Many will enter the 2nd service, clutch, brakes and new tires service. For that once again the dealer is excellent here in Mexico. They can do all and are well prepared. As far as tires please choose Michelin, look at the Toyos I have on My Boxster, those things don't work on Porsche, get Michelin and thats that. Brakes, well it is tempting to get more braking from those monobloc calipers, right? maybe some racing compound pads would be in order. I haven't done it and went all oem but I have heard is not bad, so its your call. Just remember that servicing your car at the dealer and using oem parts will keep your warranty in good standing.

This is concerning 986's, 996's and Cayennes... lets take a look at earlier Porsche cars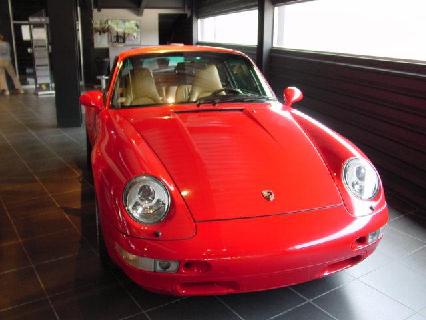 993's. The 1996-1999 Henkel/BMW fiasco managed to bring around 300 of these babies into our country not counting gray market. They also managed to bring around 50-90 Boxster 2.5 Porsche first claimed that since those Porsche entered under their permision they will have parts for them, so far they have abide by that statement. Head mechanics took an specialized 993 course and parts even though not readily available they get to the dealers for repairs. Since the 993 is a more labor intensive Porsche be prepared to pay accordingly. Once again the dealer becomes a great alternative for servicing any 993.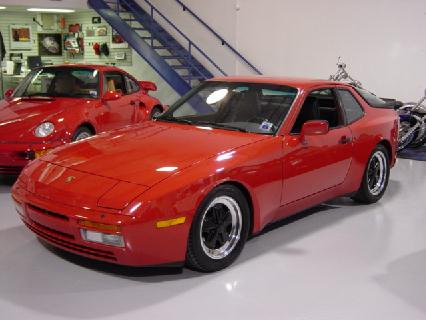 For earlier Porsche I don't have an answer but I promise to visit some new high end shops arising here in Mexico. Unfortunately we don't count with an independent Porsche service ring like other developed markets such as USA or Europe. Porsche cars entered Mexico before 1996 on a one by one basis making them rare, although they do exist, check our review of the Concours de Elegance Mexico,
here
. I guess these cars get repaired on a one by one basis on different shops and parts are brought in from USA and Europe, as we have been doing for years. But I believe this will change as Porsche cars get out of warranty and new shops are opened. I will keep my eyes open and report ASAP on any new happenings.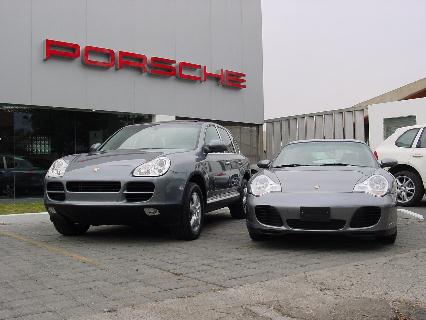 I hope you enjoyed this Newsletter 4 and despite seriously reccomending Official Porsche Service Centers I once again reiterate that I don't work for Porsche anymore and that all statements on this Newsletters are only my sole opinion and have no affiliation with any Official Porsche Instance.

Enjoy your Porsche and GO DRIVE !!!

Until next time...

Frissen Gutierrez

Porsche Specialist & Porsche Owner since 1992