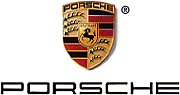 Independent Porsche Owners Club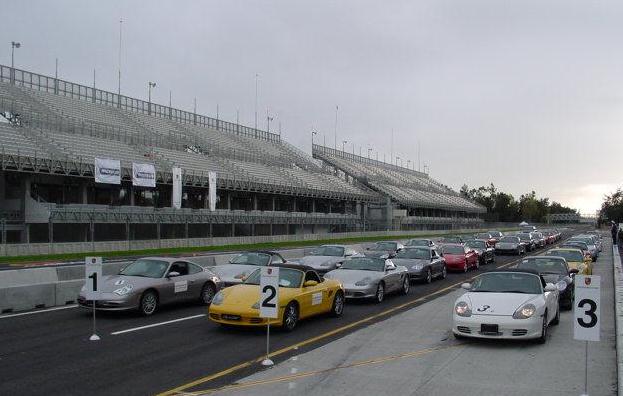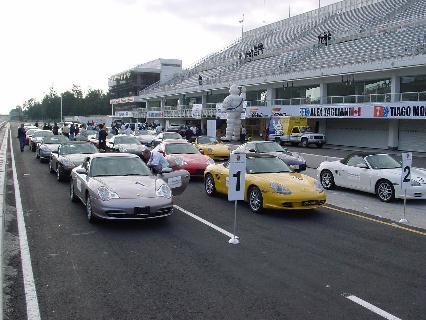 A two day Porsch-a-thon, beautiful gathering of Porsche cars...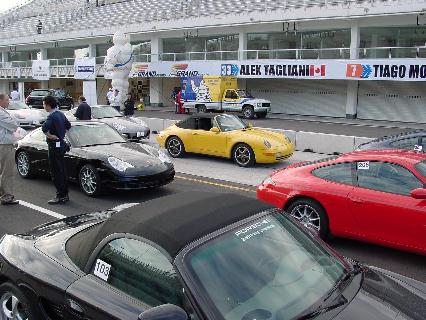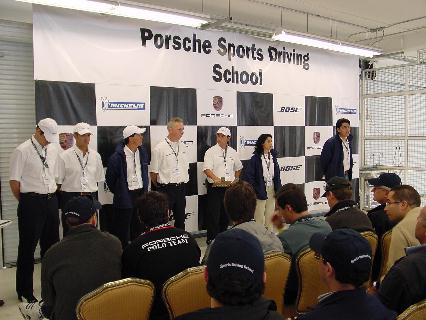 Activities started early in the morning...

Porsche cars were checked by Porsche factory approved technitians, tires were checked by the Michelin guys, great job, thanks!

Meanwhile all pilots were at the driver's meeting where they all were instructed on what was to come along with some rules and regulations for the event, all I can say is that everything was Porsche Perfect!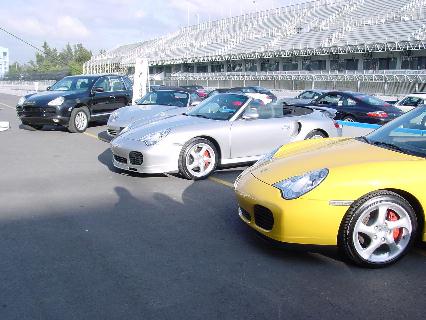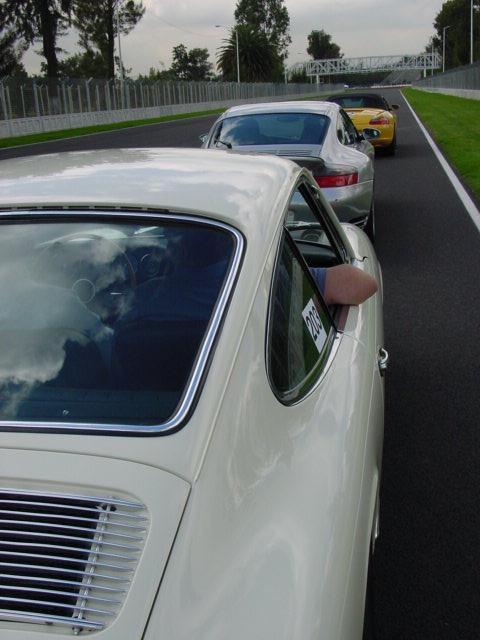 After the driver's meeting all pilots were greeted by our newest lineup of cars along with some refreshments as we want our drivers to keep hydrated.

The main purpose of the SportFahrSchule is for Porsche owners to get know their cars on more extreme driving conditions, to accomplish it correctly we needed a controlled driving enviroment and the Autodromo Hermanos Rodriguez was a perfect venue for our Porsche SportFahrSchule.

Tremendous organization by Porsche de Mexico headed by our own Betelgeuse Melgarejo...

but enough talk and lets check out the driving activities...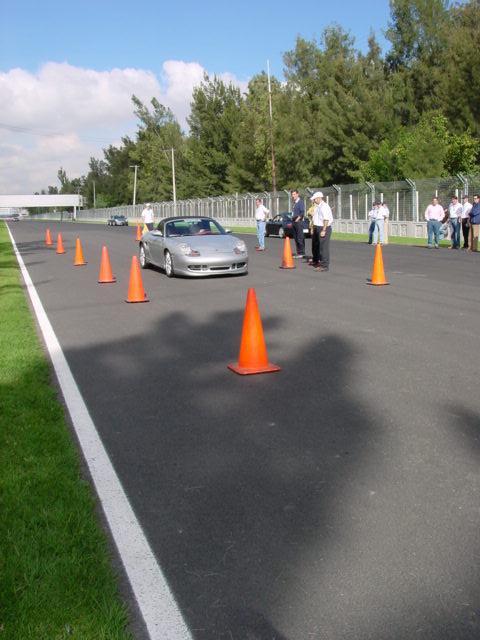 "Over 40 years apart" is one of the slogans for the 40th Anniversary Carrera although in reality in the picture is about only 30 years, an early 70's 911 Carrera paired with an '03 911 Turbo, both fast, both beautiful.

Braking, the Porsche Boxster S accomplished tremendously short distances for braking, good braking is just one of the many attributes of the Porsche Boxster.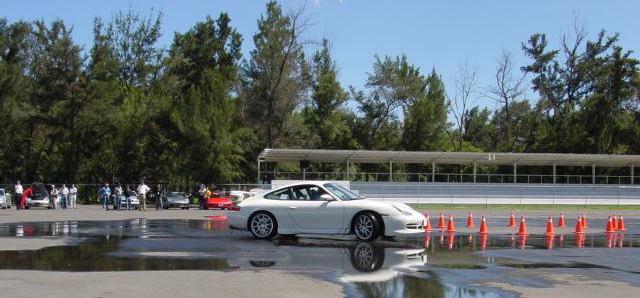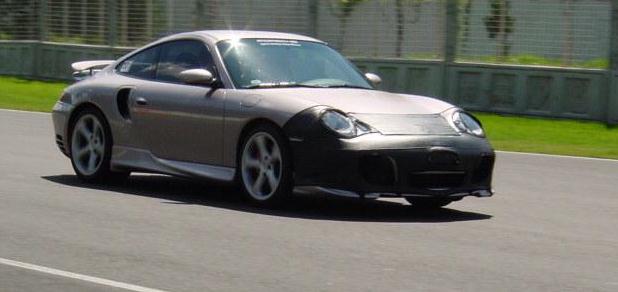 The 991 Turbo. Accelerating.

The 911 GT3 generation I.

This GT3 was very fast through out the day, the owners are accomplished Race Porsche Drivers, Porsche Enthusiasts and owners of Porsche Interlomas the largest Porsche Dealer in Latin America an astonishing 5M dollar facility that would leave any Porsche fan drooling.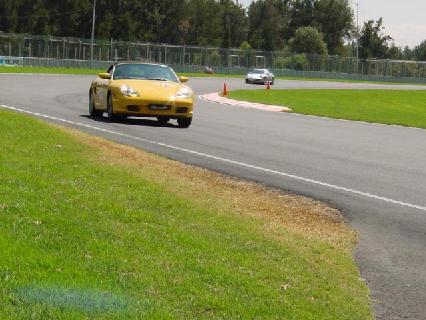 Perfection comes from doing it over and over again... the owner of this GT2 seem to not have enough as he was pushing to the limit lap after lap... great driving Emilio!!!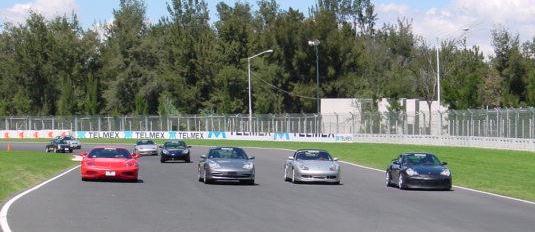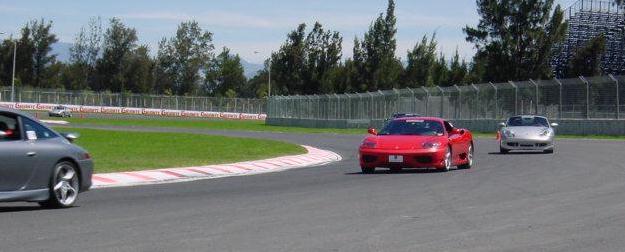 Men behaving like children and enjoying their fast and expensive machines...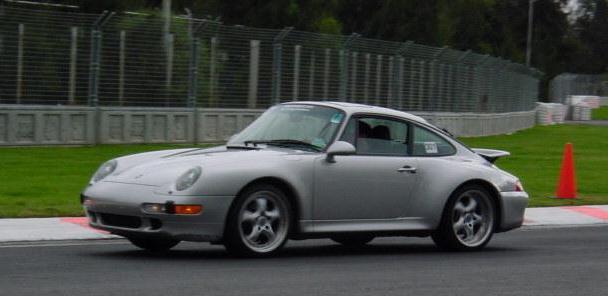 1998 993 C2S.

This C2S was very, very fast through out the day. Obviously an enthusiast as this model Porsche was never sold in Mexico meaning the owner went through a great lenght to get it and to prove his enthusiasm he sported a "Rennlist" sticker in his back window. Showing Mexican Porsche owners are true enthusiast of the Porsche brand.

I simply loved the lines of this C2S, my favorite car of the entire event.

Kudos to the owner of this C2S.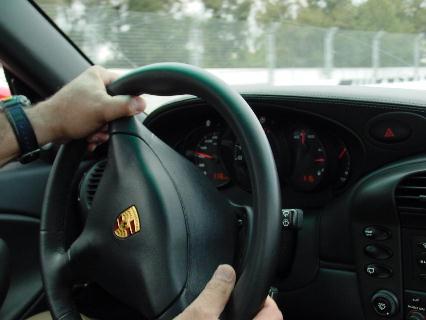 My very good friend Miguel Lorenzo showed tremendous consistency in the grueling "S's".

1st Place in the Slalom Competition shows Miguel's ability to turn that steering wheel, as proved on the photo on the right.

Good Job!!! Miguel.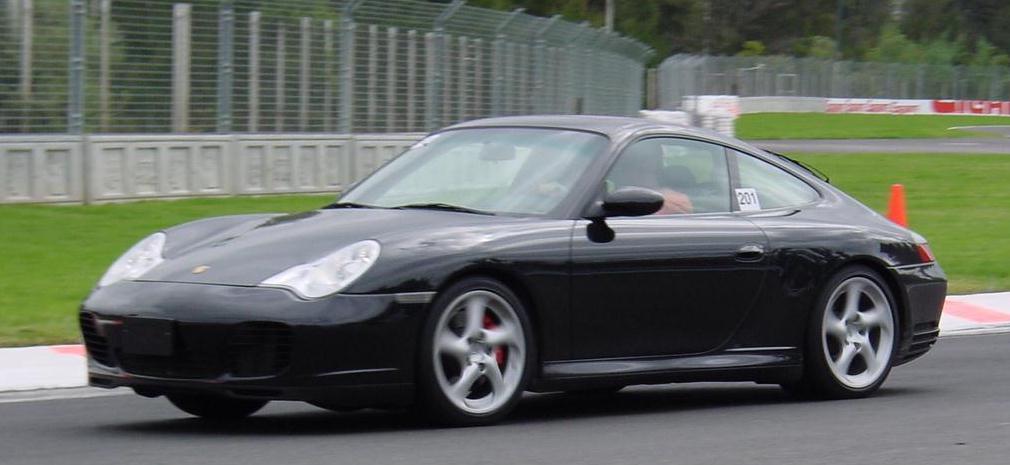 Piluso Hinterholzer, another one of my customers, Porsche enthusiast for over 20 years, I still rember he being picked up from school in one of his two 914's. He drove pretty fast and consistent.


Best of Show. What to say about Fernando Bayo and his "winged bayomeister" with open exhaust ala GT3 Cup Car, one of the fastest aspirated 911's of the event.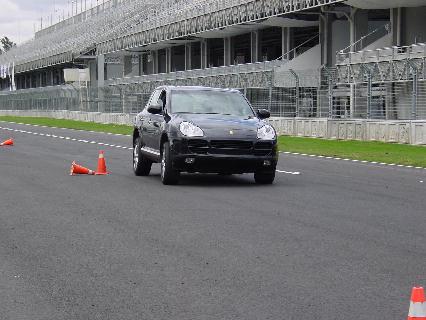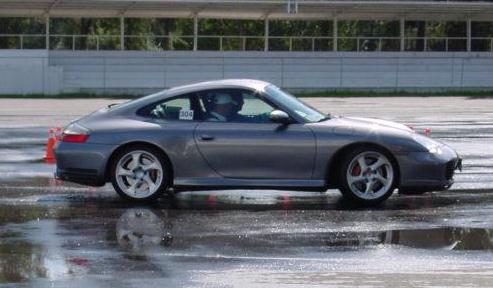 Last but not least my customer and good friend Rob with who I shared some seat time in his C4S during the open track laps. I want to thank him for letting me drive his C4S, I had a really good time.

But wait there's more (just like Leo Mandell use to say)

The Porsche Cayenne was on hand in the SportFahrSchule and used for the Competition Slalom.

I want to thank everyone visiting this page and be glad to hear your comments.

As for me, I had a great time in the SportFahrSchule Mexico driving the white Boxster on your left during the Open Track Laps.

Thanks to everyone who participated, all the Porsche Puebla Customers and to Porsche de Mexico for making such wonderful event.

Special thanks go to:

Betelgeuse Melgarejo. Marketing Director of Porsche de Mexico

Fernando Flores. Director of Porsche de Mexico

Markus Nels. Marketing Director of Porsche Latin America

Page Created by: Frissen Racing Intl.

All Pictures property of Frissen Racing.